Here to inspire you, it's Real Weddings Wednesdays! Today, we present Allison and Ryan!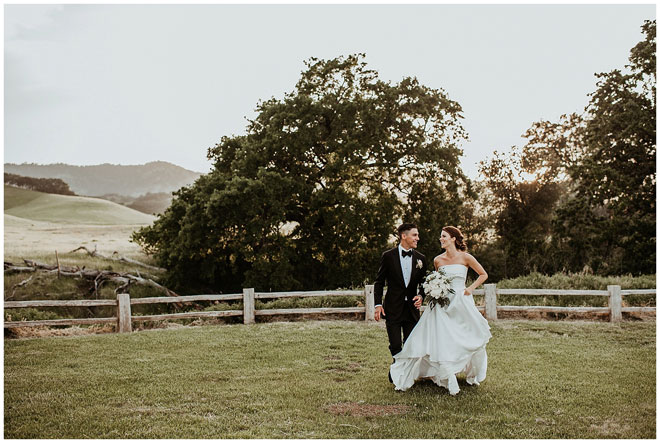 Tell us a little about you and your beloved: We met through friends, but it just so happened to be in a nightclub, or 'in da club' as Ryan likes to phrase it. We got to talking after a while and then went on our first date the following Tuesday. For Ryan's birthday, I rented him a 1985 VW Westfalia camping van. We spent the weekend driving up and back down the California coast. The morning of his birthday, he proposed to me on an empty beach after we jumped in the water. It was perfect. We called our families immediately after who were thrilled. On the way back to San Diego, we stopped off to meet some friends in Newport Beach for a celebratory drink. The planning of the wedding was relatively smooth outside of our initial venue cancelling on us. We believe it was for the best though. Our new venue was absolutely stunning.  The cake tasting was obviously everyone's favorite, especially Allison's dad. We had tacos at our reception, so the taco tasting may have actually been Ryan's favorite. We got to see our venue through every season during various meetings, which was really beautiful and cool to see.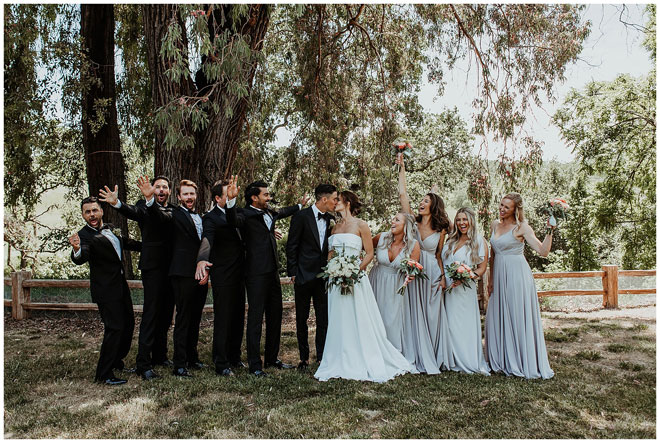 What was the most amazing part of your day? It was truly the happiest day of our lives. We were surrounded by everyone we loved. It was without a doubt also the fastest day of our lives. It was a whirlwind of moving parts and emotions. The food and drinks were phenomenal and the dance floor was on fire. We could have done without the uninvited mosquito guests though.
What else would you like to share about your big day? What's a wedding without some drama? On the morning of the wedding day, Ryan's mother missed the last stair coming down from the second floor of the house. She had a nasty fall in which she broke her foot. She was immediately on ice with a glass of wine in her hand and wasn't going to let it stop her from her participating in her only child's wedding. Easily the most excited one there, she powered through the day. She walked down the aisle with Ryan and even did the first dance. It was the performance of the night.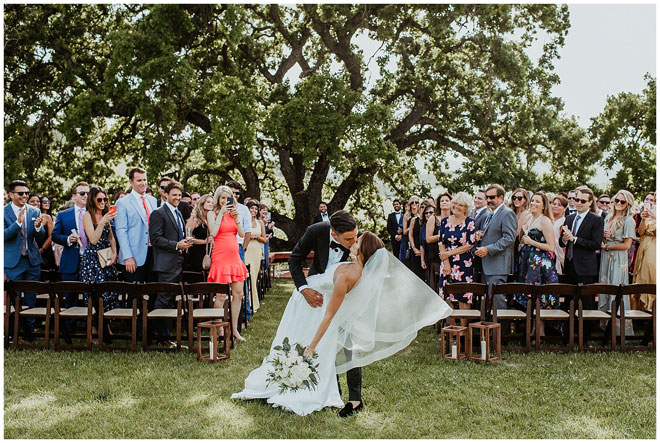 Ceremony and Reception Site: Field & Pond
Photographer and Photo Booth: Taylor Brooke Photography
Wedding Planner and Select Decor Rentals: Jenn Robirds Events
Caterer: Chando's Tacos, Firefly Event Staffing
DJ: DJ Rock Right
Cake and Desserts: Go West Baking and Events
Flowers: Heart to Heart Florist
Bridal Attire: The Dress Theory
Bridesmaids Attire: Lulu's
Hair: Teresa Vlasak
Makeup: DeMesha Hardy
Signage/Invitations: DIY, Etsy
Select Decor Rentals: DIY
Furniture Rentals: Celebrations! Party Rentals & Tents
Linen Rentals: La Tavola Linen Rentals
Restroom Rentals: American Sanitation
Honeymoon Location: TBD! COVID-19 put a slight wrench in our plans…
First Dance Song: "Whatever It Is" by Zac Brown Band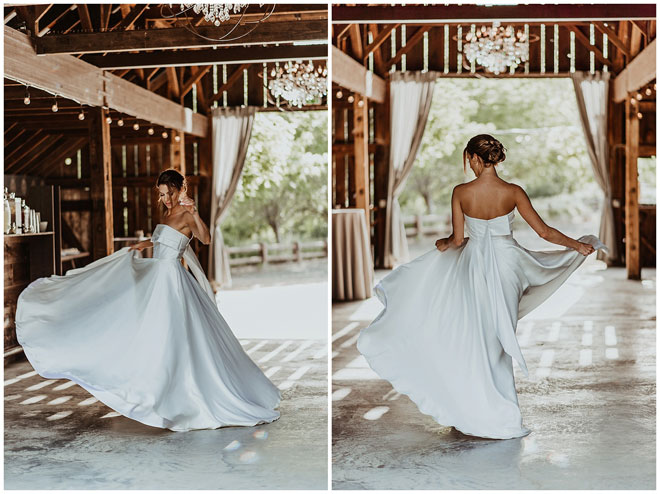 Any advice you'd give to our readers who are planning their weddings right now? Take it slow and do what YOU want. It's YOUR day! Remember that something will go wrong, but as long as the two of you end up married, then it was a perfect day!
Anything that you would have done differently if you were given the chance?  Not a thing. It was a perfect day and we wouldn't change it. We just wish it could have lasted longer!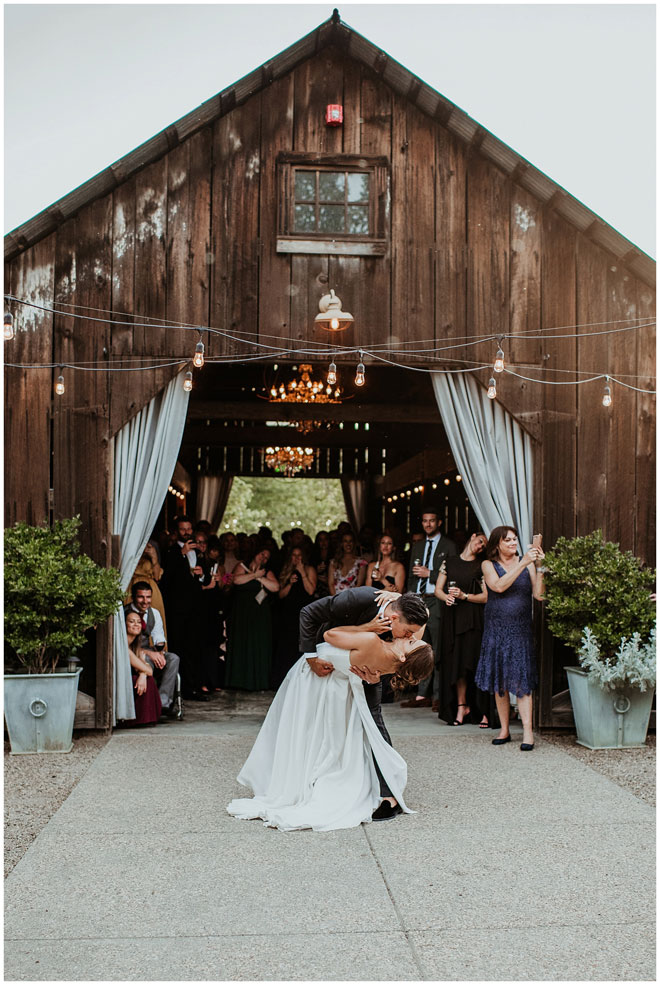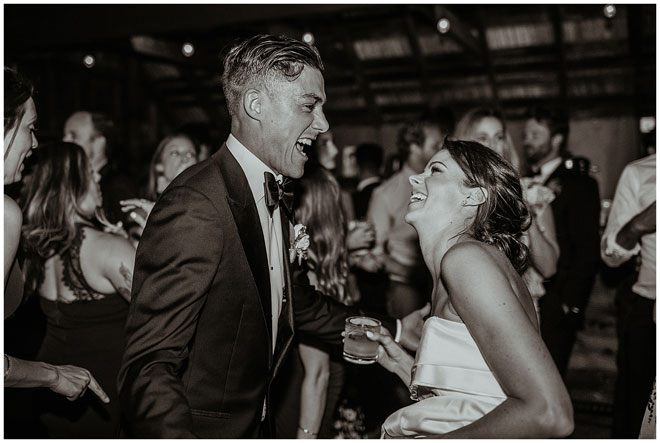 Photos courtesy of and copyright Taylor Brooke Photography, used with permission.

Want more Real Weddings Wednesdays Inspiration? Click here!