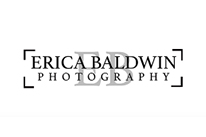 Weddings are typically all-day affairs, so why should your photography coverage be anything less? We offer one Wedding Collection that includes comprehensive wedding day coverage to ensure that we don't miss any of the fun and you don't miss out on any of the memories!
What is comprehensive wedding day coverage? Basically this means that we arrive early and stay late so we can fully chronicle your trip to the altar and all of the fun afterwards! Every moment, from getting ready and relaxing with the bridal party, all the way into the reception, we will be there to capture it all! And the best part is that you don't have to worry about the wedding running behind because we are not "on the clock", we are on Wedding Day Time and we just go with the flow of the festivities!
Our standard coverage area includes the Bay Area, North and South Lake Tahoe, and anywhere in-between! Is your wedding outside of this area? No problem! We LOVE to travel!
Wedding Collections start at $2,750 plus tax and of course our collection includes printing copyright, so you can print when and where you are comfortable!
Contact us today at 916-990-8826 to schedule your FREE consultation; we can't wait to hear all about your epic love story!
0.0 out of 5 stars (based on 0 reviews)
Excellent0%
Very good0%
Average0%
Poor0%
Terrible0%
There are no reviews yet. Be the first one to write one.
Top