Let's have some fun with your wedding registry at the Macy's Sip & Scan Registry Event Thursday Night, January 30, 2020, from 6-9 p.m.!
Join Macy's Wedding & Gift Registry for an event featuring fun beverages, hors d'oeuvres, and great registry experts to help you create your dream registry.
Thursday, January 30, 2020, from 6-9 p.m. at Macy's Roseville at Westfield Galleria at 1197 Galleria Blvd., Roseville, CA 95678 
The event is free but you must RSVP to Margie.Conway@macys.com or Lori.Stanley@macys.com or via phone at 916-771-3333 x2640
Do you prefer to register online? No problem, Macy's offers a fabulous registry guide with helpful tools and useful tips to help you every step of the way. Check it out here!
Did you know if you join the Macy's Registry Rewards Program, you will receive 10% back with every purchase made using your Macy's card and 5% back for every gift purchased off of your registry? And, after your wedding, Macy's will send you a Rewards Card with the accumulated balance to spend on ANYTHING your heart desires! How awesome is that?
For more information, visit macys.com, and make sure to like Macy's on Facebook, facebook.com/macys.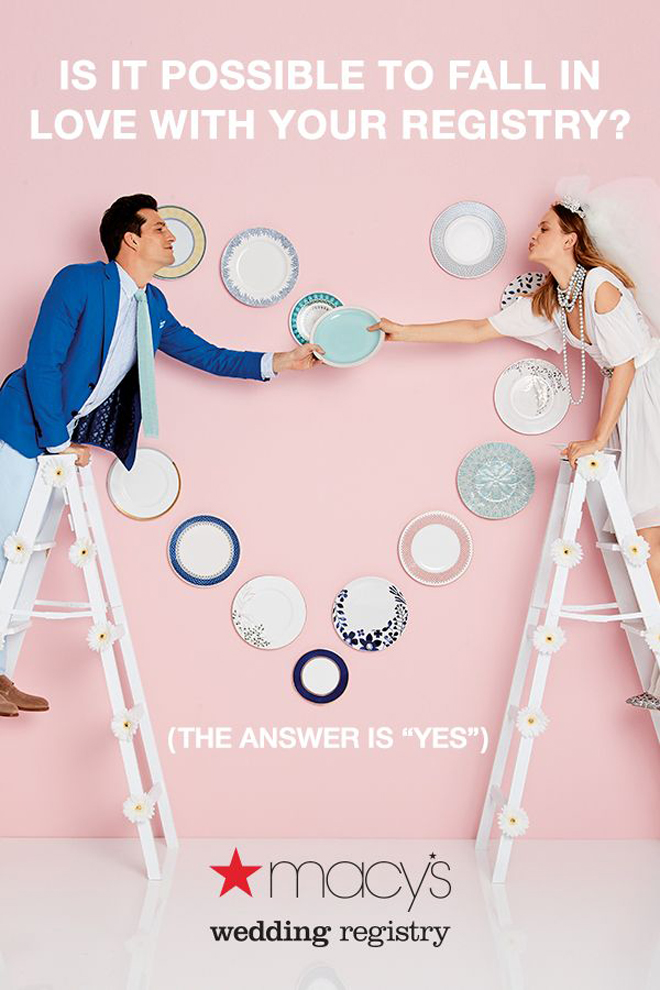 Photos courtesy of Macy's.