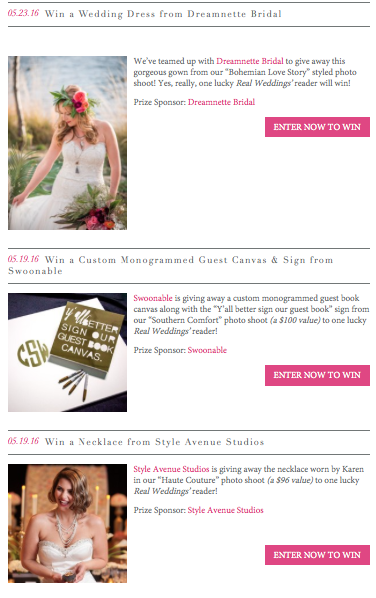 Trick-or-treat, happy halloween! We may too old to go door-to-door for candy, but don't worry, we've got you covered on realweddingsmag.com!
We're giving away lots of great swag on our contest page! Don't miss your chance to win some awesome treats!
Click here to see the official rules and to enter NOW!
So, what are you waiting for? If you're a real Sacramento bride or groom to be…ENTER NOW!
Blog post by Real Weddings Magazine's Social Media Maven, Aimee Carroll.
Subscribe to the Real Weddings Magazine Blog! Click here:
[subscribe2]