Happy Valentine's Day, lovers! We have a super special treat for you today! We're excited to announce that Real Weddings Magazine and Emily Wilke, custom jewelry artist with Style Avenue Studios, are teaming up to offer a fabulous contest exclusively for local Real Weddings readers!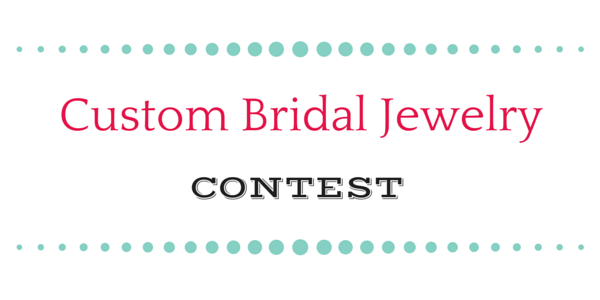 One lucky bride will be chosen to receive custom jewelry for her wedding day, and the experience from the initial consultation through the wedding will be shared with the Real Weddings Magazine community! How incredible is that?!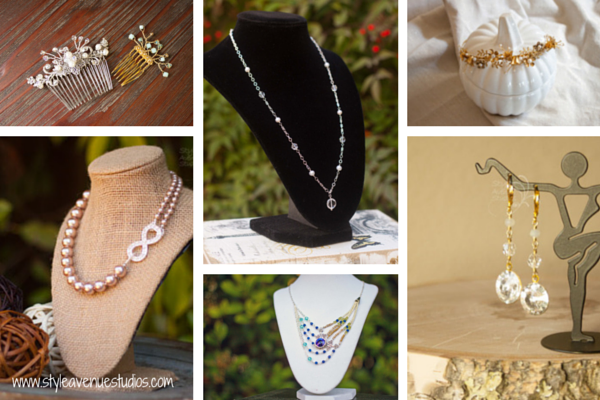 The Winning Prize Includes:
Custom Jewelry made specifically for your dress and your style! During the initial consultation with Emily, you'll look at pictures of your wedding gown and of the bridesmaid dresses. You will discuss your style, any ideas you have for the jewelry, and the jewelry materials. Together, you and Emily will design the perfect pieces to complete your bridal look. Then she'll hand make all the piece and deliver it to you 2 months prior to your big day. That's it! You have just helped create your own unique bridal jewelry.
Be sure to wear the jewelry again for every anniversary! It is one of the few tangible items you will have left from your actually day.
Since the jewelry is custom for the winning bride, any combination of the following offerings can be created:
Bridal Jewelry –
Necklace
Earrings
Bracelet
Tiara or Headband
Hair Combs or Hair Pins
Bridal Party
Bridal Party –
Bridesmaids Jewelry
Groomsmen Monogrammed Cuff Links or Tie Clips
Total Value of Prize: $300
Doesn't this sound amazing? Who wants to win?!
Here are the Requirements to Enter –
Wedding date must be between June 5, 2015 and October 17, 2015.
Wedding dress ordered & Bridesmaid dresses ordered by application date.
Include with application photos of wedding dress and bridesmaid dresses, and one of the couple
*There is no purchase necessary to receive the $300 prize package. If you wish to have jewelry made beyond the $300 you will receive a 10% discount on the remaining balance.
For more information about Style Avenue Studios click HERE! And, make sure to follow Style Avenue Studios on Facebook HERE, Instagram HERE and Pinterest HERE!
Photos courtesy of Style Avenue Studios.
---
Blog post by Real Weddings Magazine's Social Media Maven, Aimee Carroll.
Subscribe to the Real Weddings Magazine Blog! Click here:
[subscribe2]