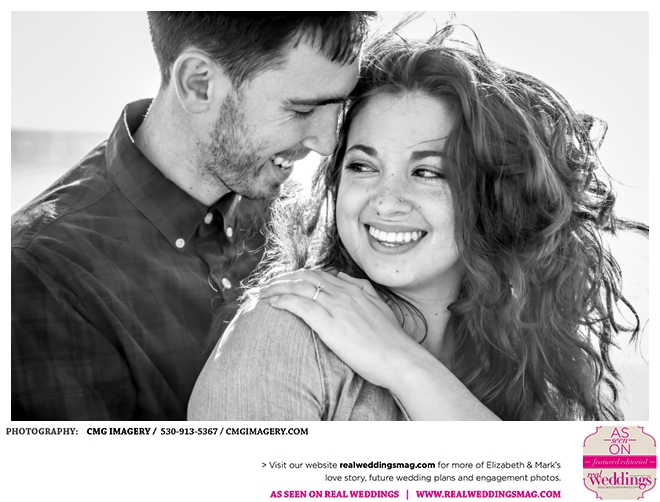 The Couple: Elizabeth & Mark
Wedding Date: October 3, 2015
Photography by CMG Imagery
How did you meet your fiancé(e): Well, that is a good question. We say we met in middle school, but we may have crossed paths years earlier since we grew up in the same hometown. We later went on to attend rival high schools and began dating in the fall of our senior year – you could call us rival high school sweethearts.
How was the question popped?: She said yes on a hill overlooking the very foggy city we love and have called home for seven years now, San Francisco. After a quick walk home, he presented her with the beautiful ring his Great-Nana wore when she wed in 1924 (Spoiler alert: Mark will be wearing the wedding band from his Grampa!).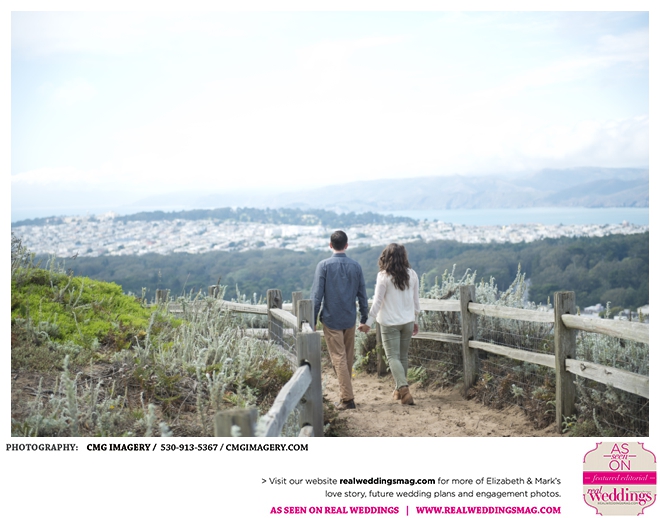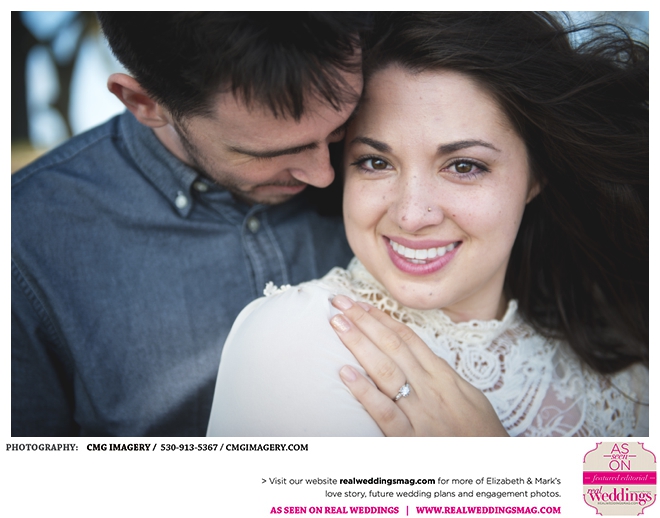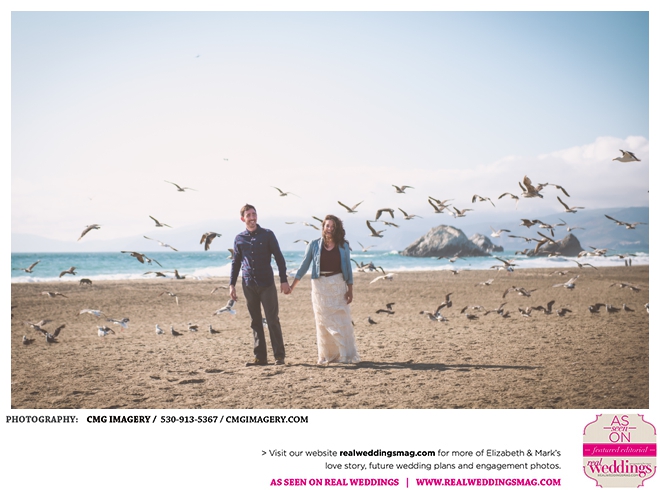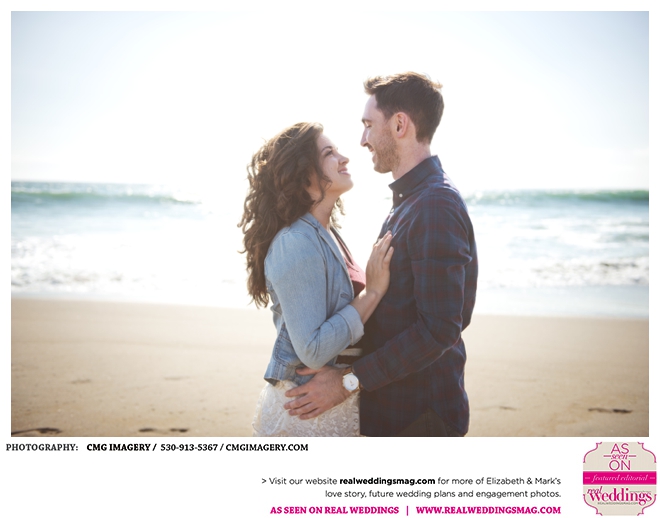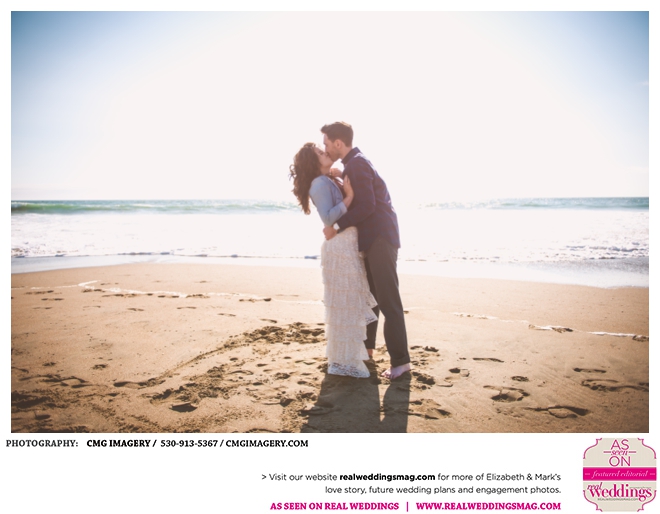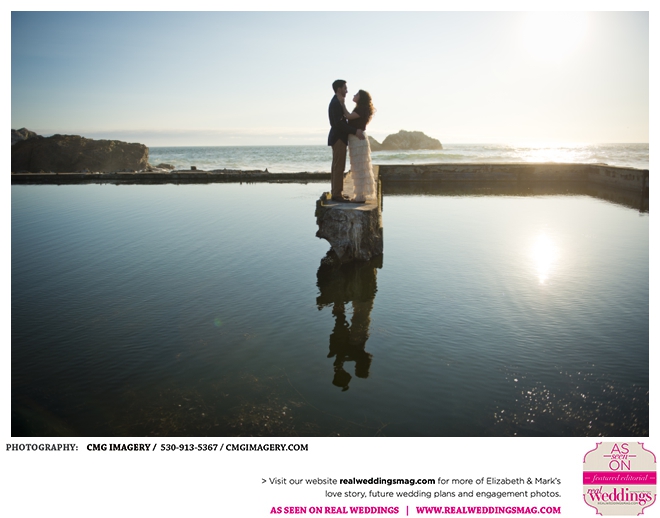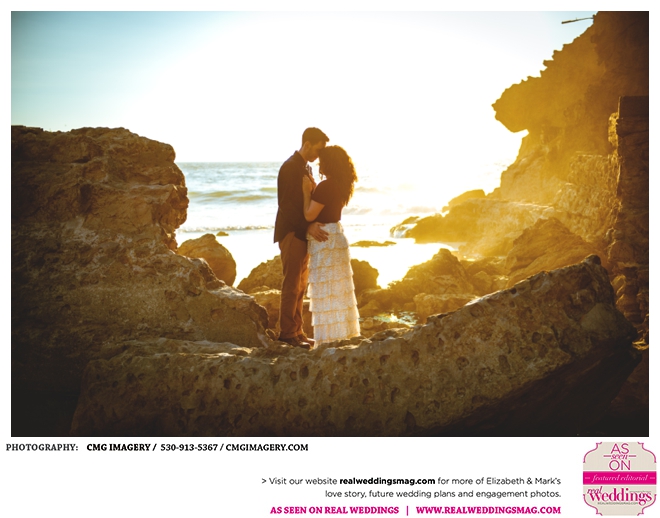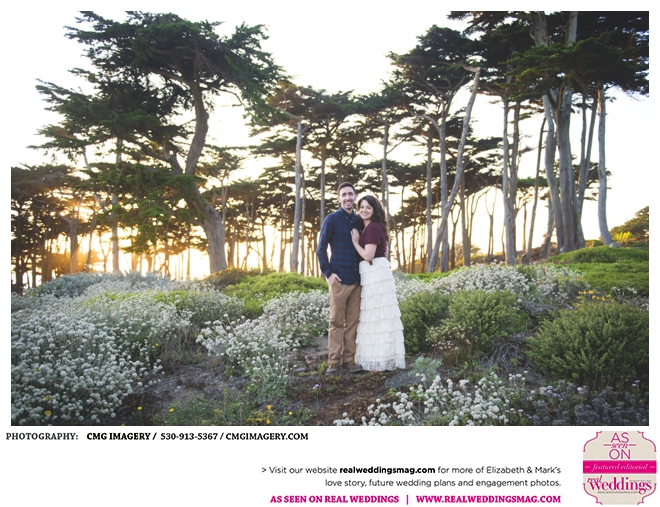 What type of wedding are you planning? Dish all the details!:
Our wedding is simple. It's all about forest, food, family, and friends. Our ceremony is being held at the picturesque church where Mark's Grandfather has attended mass for decades in Nevada City, California. We will then move to the reception venue located just a few minutes away to enjoy games on the large deck surrounded by pine trees and friends, cut into tender BBQ served up from a local grill master, and Mark will try his best to keep up with Elizabeth's dancing skills
(he may pull a muscle or two or five in the process)
.
If money were no object, what would be your one splurge at your wedding?:
Videographer.
Are there any questions you would like to ask other engaged couples, newlyweds or wedding vendors?:
Anyone want to be our videographer for free?! BBQ is on the house! Well, it was worth a shot…

Blog post by Real Weddings Magazine's Social Media Maven, Aimee Carroll.
Photos courtesy of and copyright CMG Imagery.
Subscribe to the
Real Weddings
Magazine Blog! Click here:
[subscribe2]