Floral design is pure artistry. It takes a creative mind, a passionate heart and skilled hands to shape nature's art into a unique bouquet, centerpiece, backdrop or other decorative touch. The designers at Bloem Décor are the artists that make all that possible. With more than 40 years of combined experience, they have the expertise to know how to bring your dreams to life. Their signature style is modern with a dash of classic and you will love it.
Bloem Décor knows exactly how to use flowers to pull an entire wedding design together. Whether it's full glam, rustic, exotic, traditional, or a look all your own, Bloem Décor is the team to make it happen in way more beautiful than you could even imagine.
For more information about Bloem Décor, log on to Bloemdecor.com, or call 916-447-2001, or visit 1016 10th Street in Sacramento.
And, make sure to "like" Bloem Décor on Facebook here, Facebook.com/bloem.decor.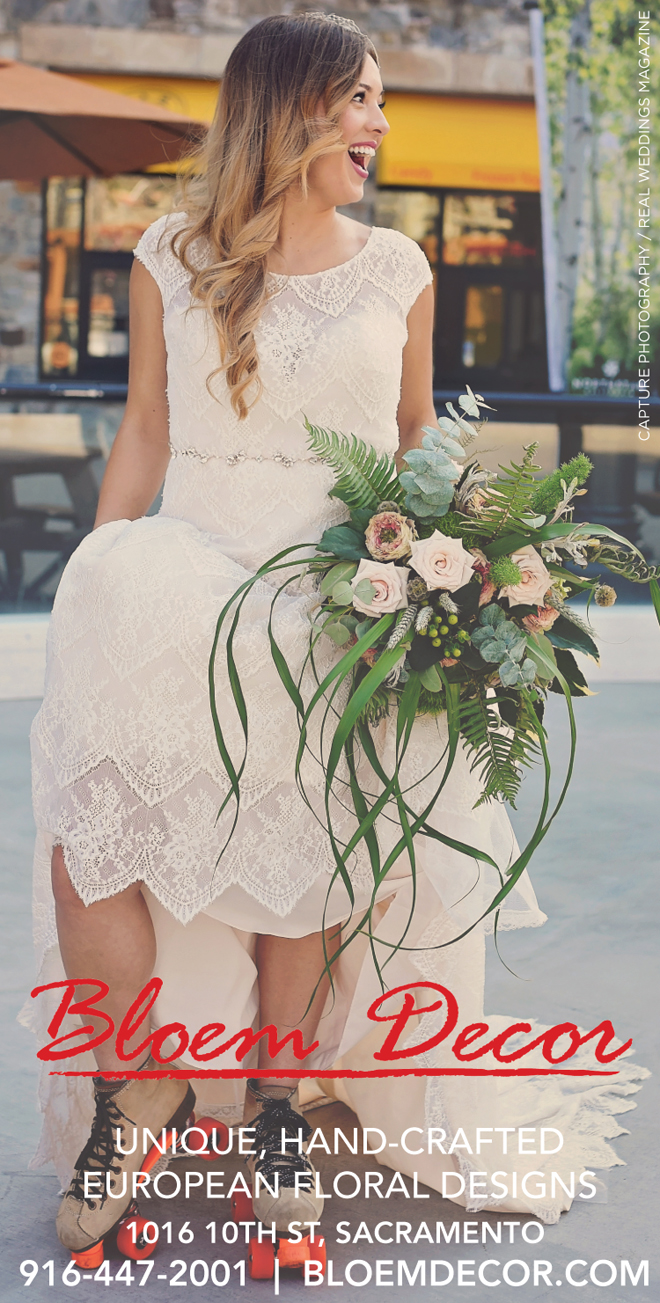 Blog post by Real Weddings Magazine's writer, Kelley Saia.
Subscribe to the Real Weddings Magazine Blog! Click here:
[subscribe2]