Our second of two Cover Model Contest photo shoots, Uptown Girls, showcased the glam of downtown Sacramento. Ames Haus Design designed a few amazing sets to shoot amongst the already beautiful property of The Citizen Hotel, with help from Celebrations! Party Rentals & Tents, Standard Party Rentals, FiftyFlowers.com and Ettore's Bakery & Cafe. JB Wedding Photography was able to capture the beauty of it all including our fun real bride models, Meagan and Torrey, who were made up by Lea Buehler of BGorgeous and Jenifer Haupt, I Make Beautiful. Let the sparkle and glam of the city inspire you!
The print layout is featured below, but be on the lookout for extra photos, a behind the scenes video, and an interview with our real bride models in the coming months. Be sure to like us on Facebook and follow us on Instagram so you never miss a post.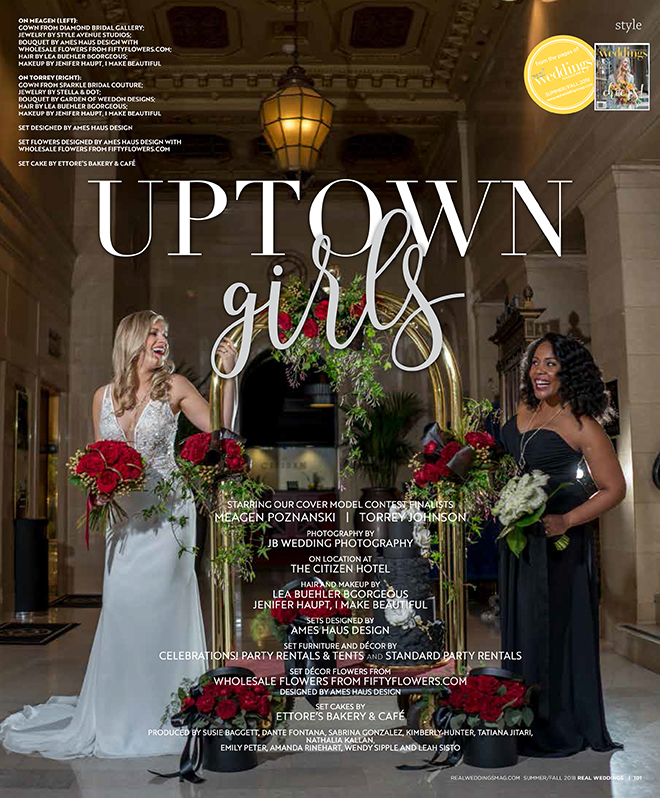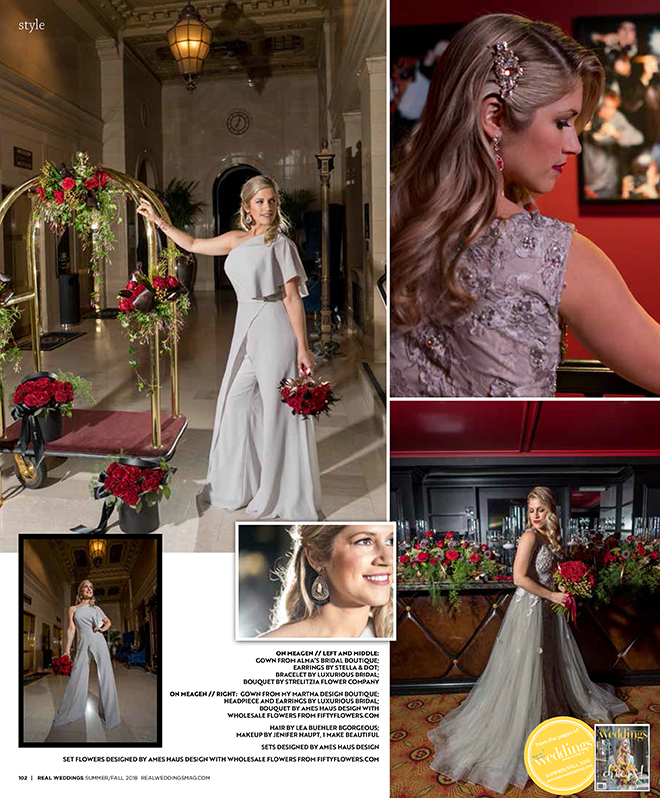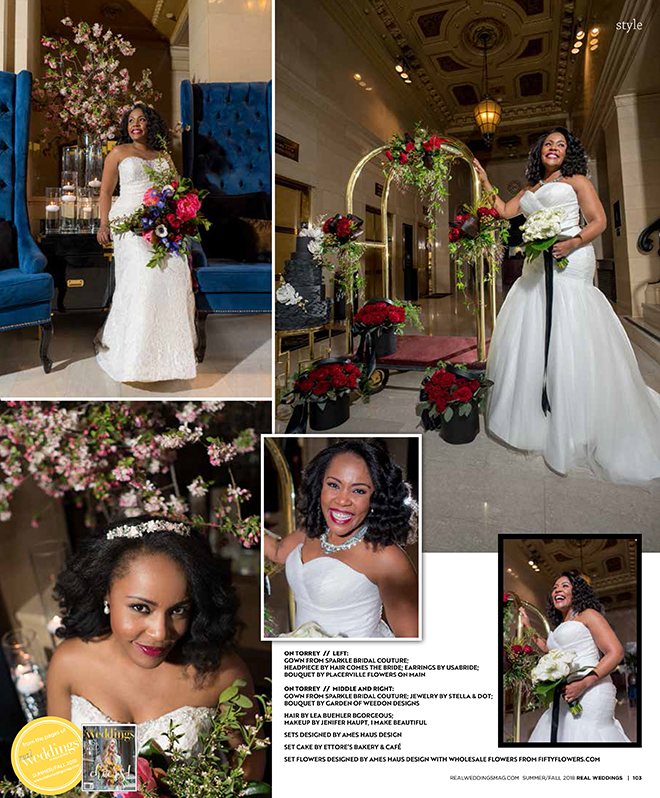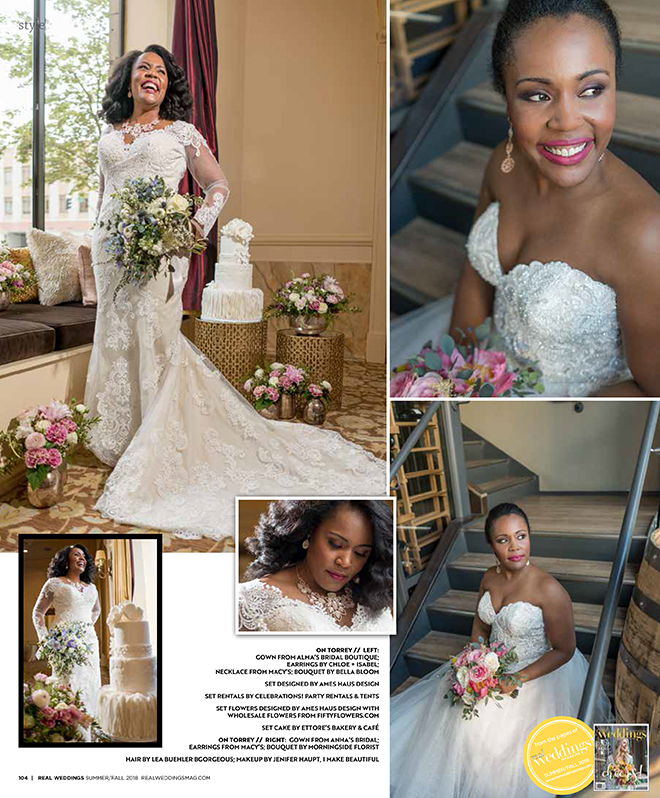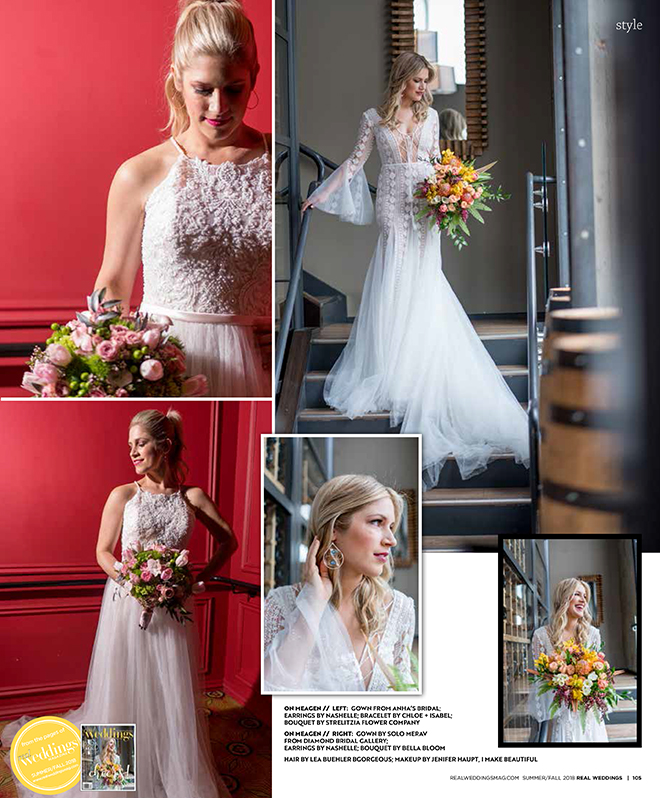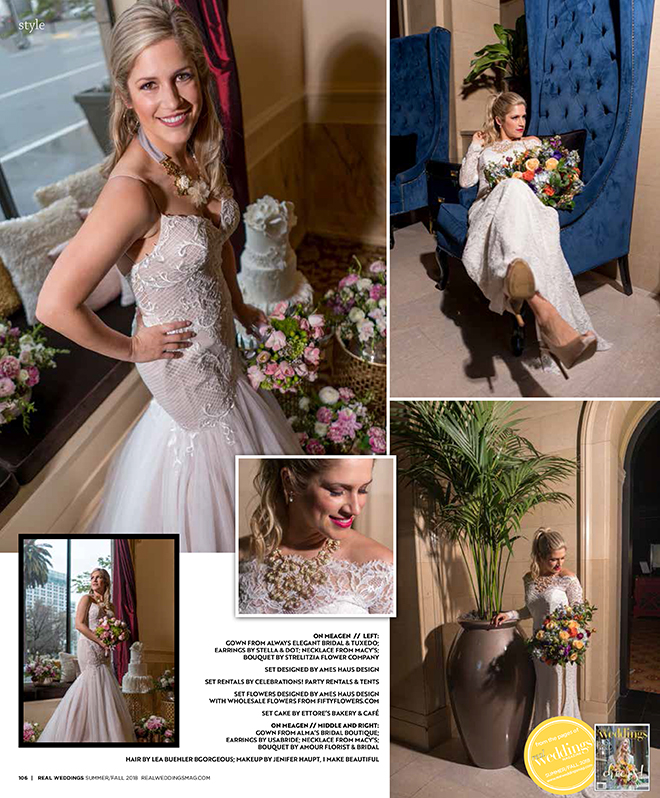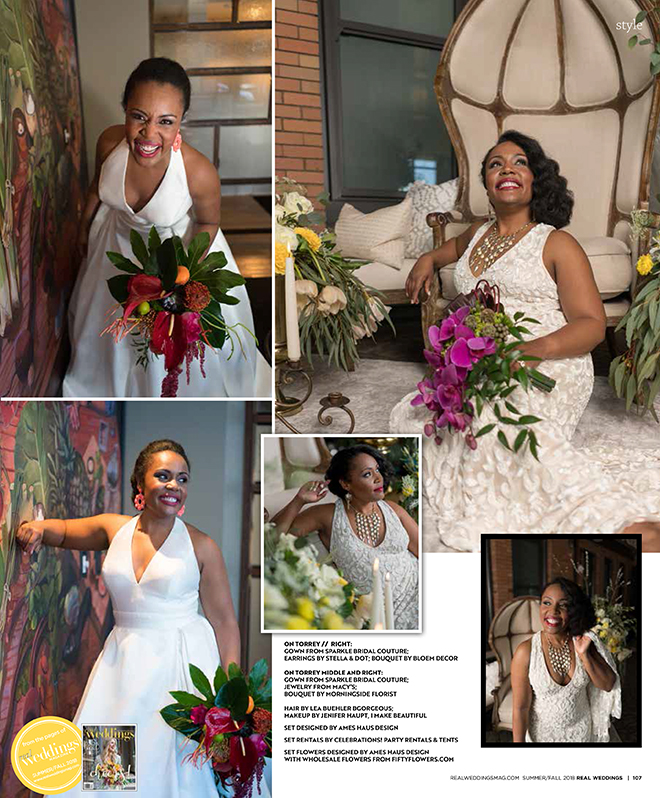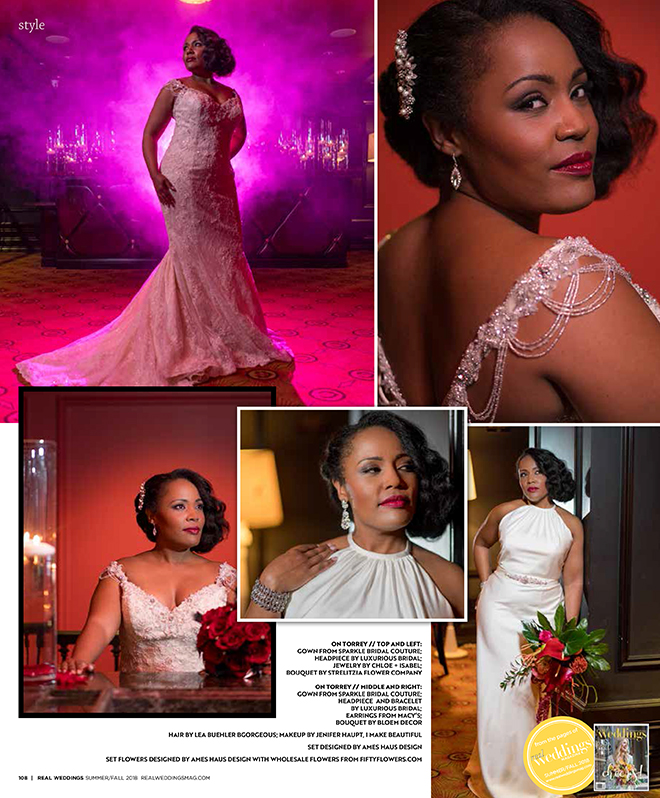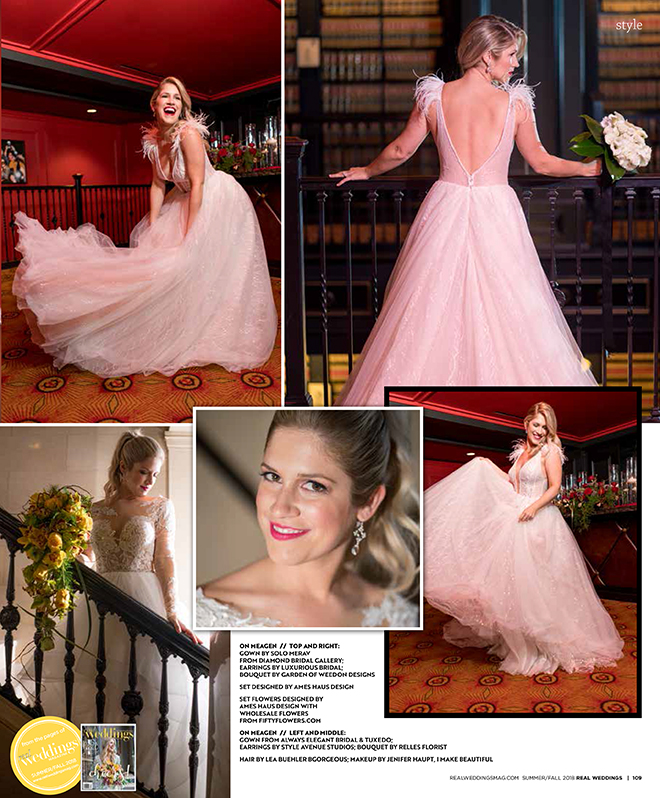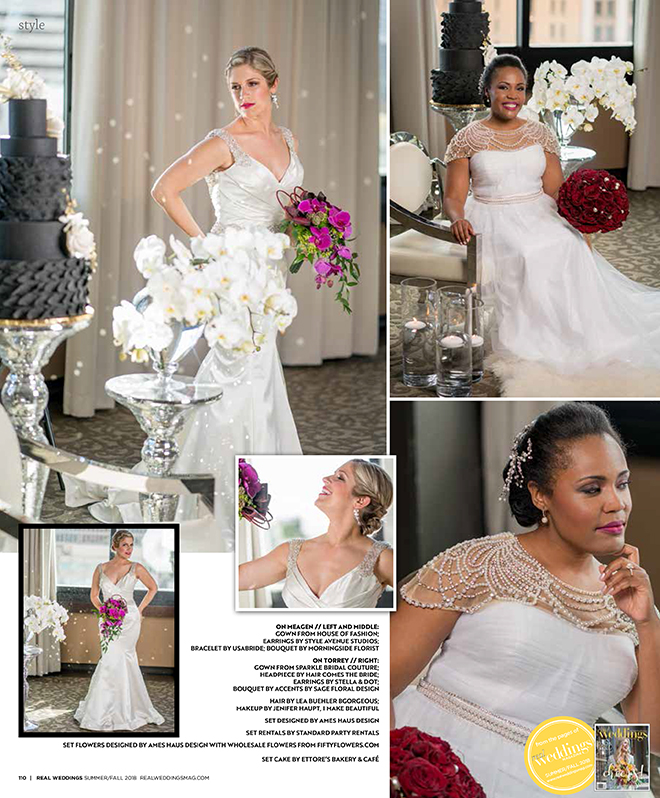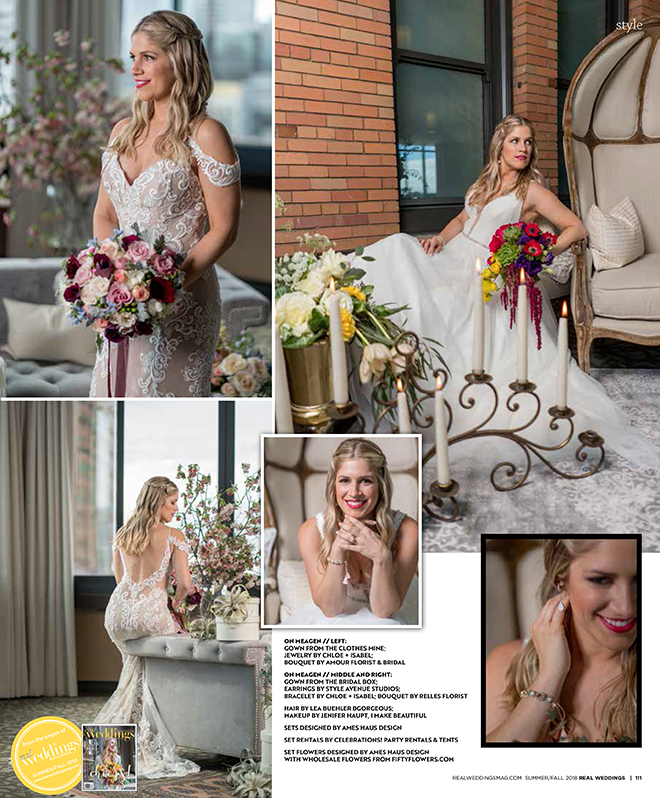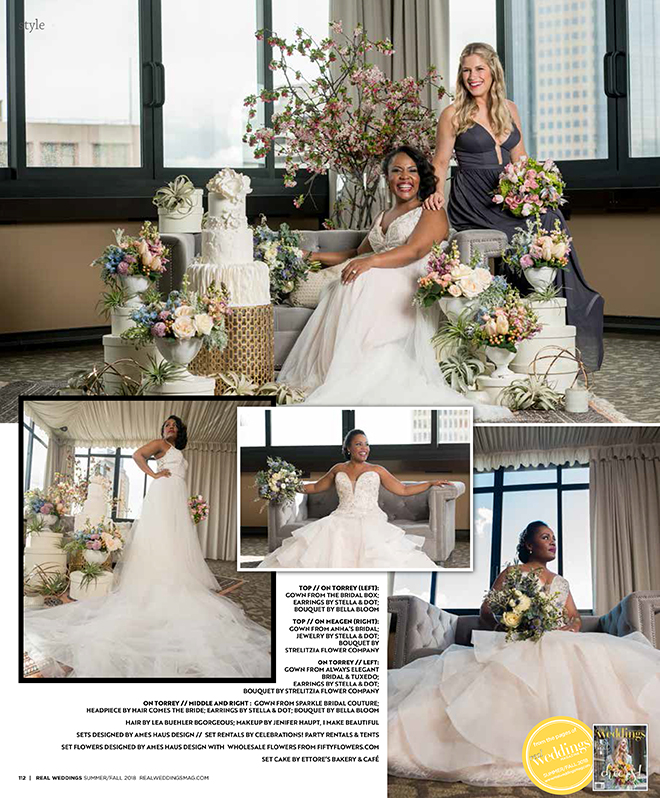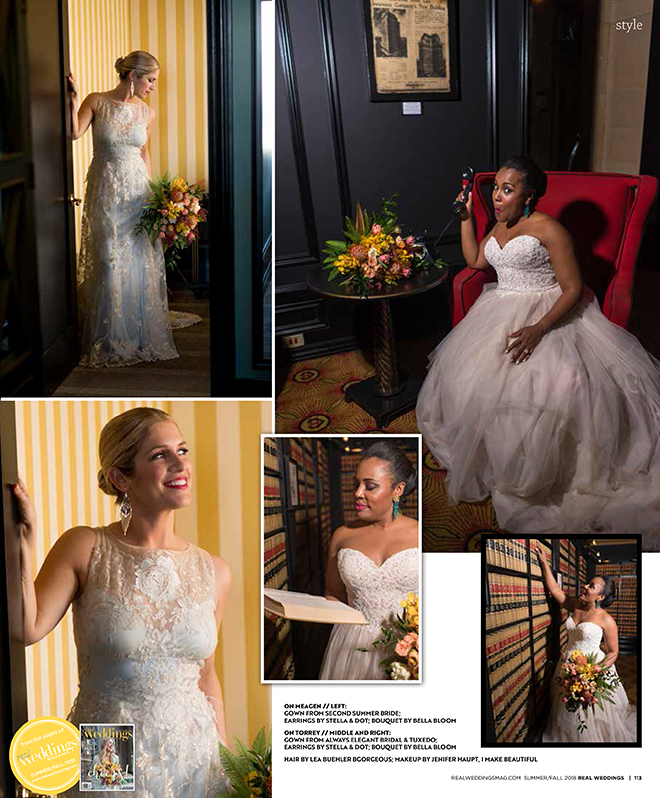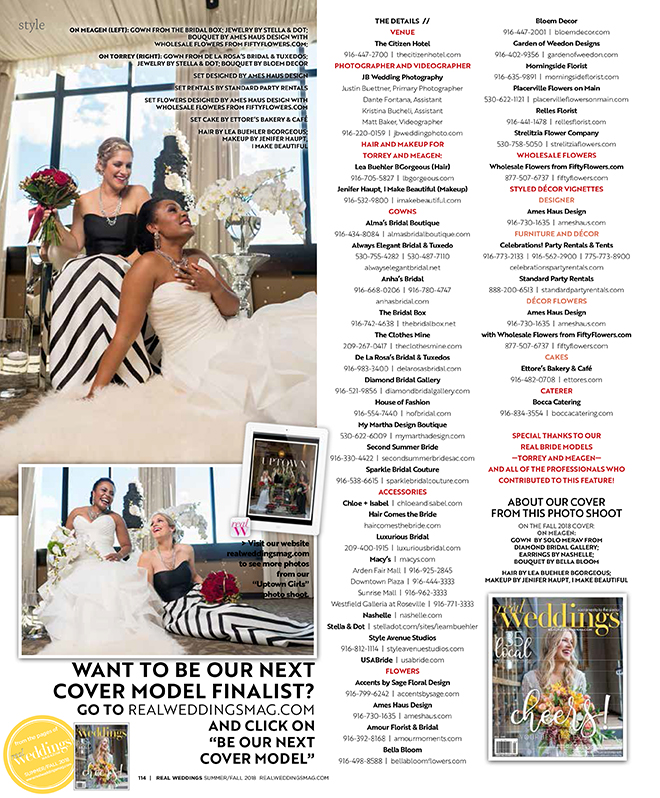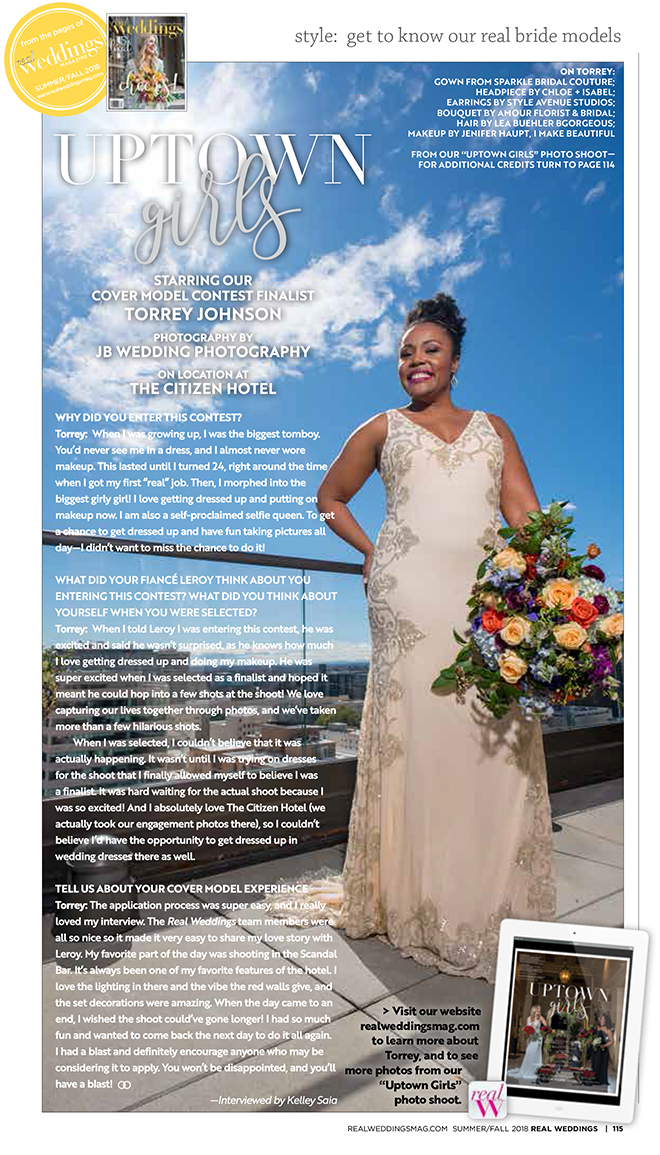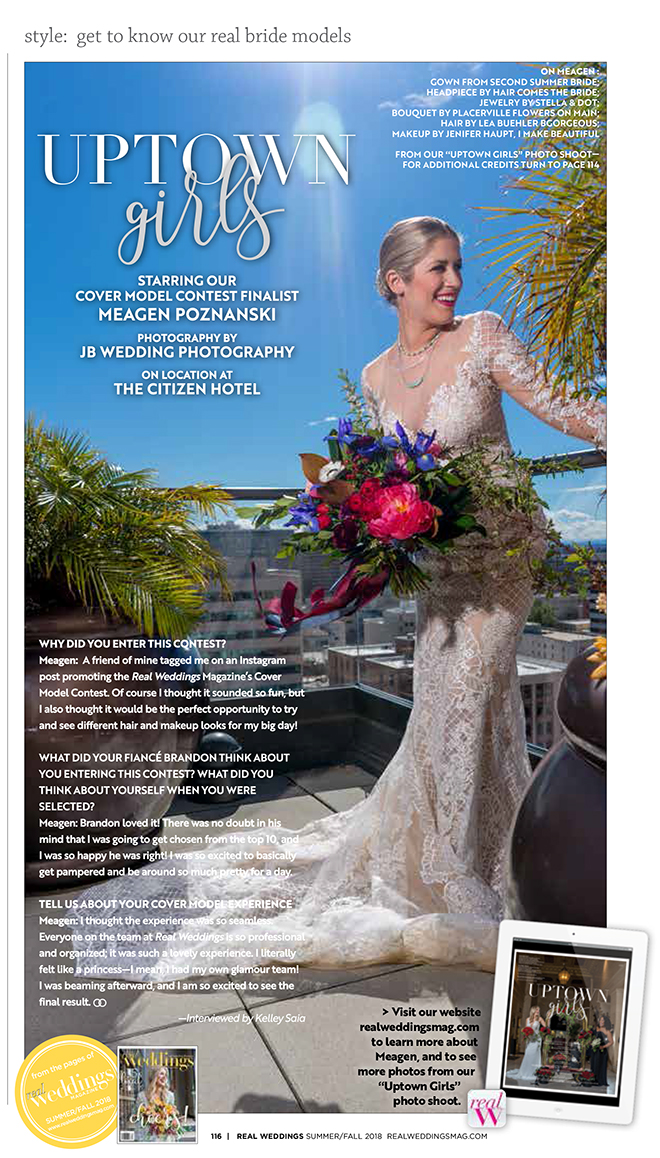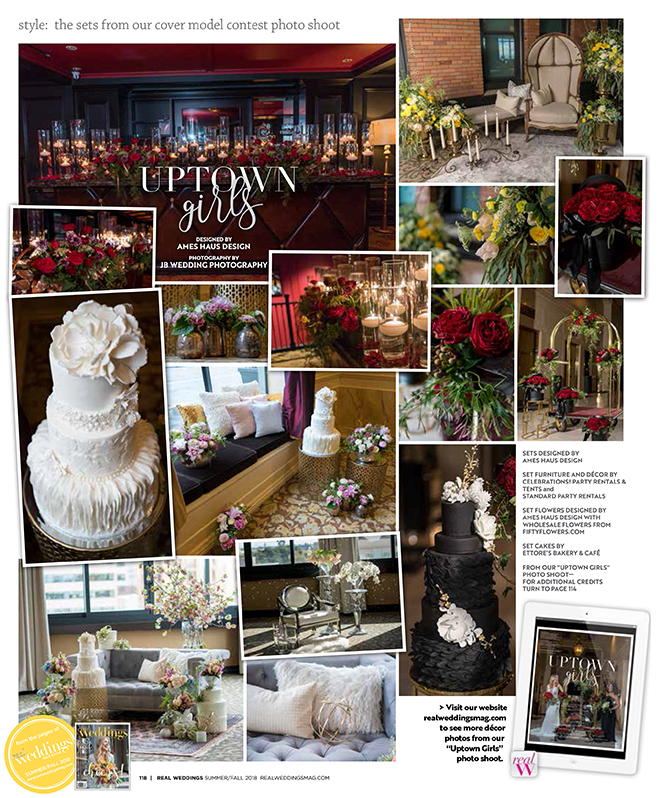 THE DETAILS
VENUE
The Citizen Hotel
916-447-2700 | thecitizenhotel.com
PHOTOGRAPHER
Justin Buettner, Primary Photographer
Dante Fontana, Assistant
Kristina Bucheli, Assistant
Matt Baker, Videographer
JB Wedding Photography
916-220-0159 | jbweddingphoto.com
HAIR AND MAKEUP FOR MEAGAN AND TORREY
Lea Buehler (Hair)
BGorgeous
916-705-5827 | lbgorgeous.com.com
Jenifer Haupt (Makeup)
Jenifer Haupt, I Make Beautiful
916-532-9800 | imakebeautiful.com
GOWNS
Alma's Bridal Boutique
916-434-8084 | almasbridalboutique.com
Always Elegant Bridal & Tuxedo
530-755-4282 | 530-487-7110 | alwayselegantbridal.net
Anha's Bridal
916-668-0206 | 916-780-4747 | anhasbridal.com
The Bridal Box
916-742-4638 | thebridalbox.net
The Clothes Mine
209-267-0417 | theclothesmine.com
De La Rosa's Bridal & Tuxedos
916-983-3400 | delarosasbridal.com
Diamond Bridal Gallery
916-521-9856 | diamondbridalgallery.com
House of Fashion
916-554-7440 | hofbridal.com
My Martha Design Boutique
530-622-6009 | mymarthadesign.com
Second Summer Bride
916-330-4422 | secondsummerbridesac.com
Sparkle Bridal Couture
916-538-6615 | sparklebridalcouture.com
ACCESSORIES
Chloe + Isabel | chloeandisabel.com
Hair Comes the Bride | haircomesthebride.com
Luxurious Bridal 
209-400-1915 | luxuriousbridal.com
Macy's | macys.com
Arden Fair Mall | 916-925-2845
Downtown Plaza | 916-444-3333
Sunrise Mall | 916-962-3333
Westfield Galleria at Roseville | 916-771-3333
Nashelle | nashelle.com
Stella & Dot | stelladot.com/sites/leambuehler
Style Avenue Studios
916-812-1114 | styleavenuestudios.com
USABride | usabride.com
FLOWERS
Accents by Sage Floral Design
916-799-6242 | accentsbysage.com
Ames Haus Design
916-730-1635 | ameshaus.com
Amour Florist & Bridal
916-392-8168 | amourmoments.com
Bella Bloom
916-498-8588 | bellabloomflowers.com
Bloem Decor
916-447-2001 | bloemdecor.com
Garden of Weedon Designs
916-402-9356 | gardenofweedon.com
Morningside Florist 
916-635-9891 | morningsideflorist.com
Placerville Flowers on Main
530-622-1121 | placervilleflowersonmain.com
Relles Florist
916-441-1478 | rellesflorist.com
Strelitzia Flower Company
530-758-5050 | strelitziaflowers.com
WHOLESALE FLOWERS
Wholesale Flowers from FiftyFlowers.com
877-507-6737 | fiftyflowers.com
STYLED DECOR VIGNETTES
DESIGNER
Ames Haus Design
916-730-1635 | ameshaus.com
FURNITURE AND DECOR
Celebrations! Party Rentals & Tents
916-773-2133 | 916-562-2900 | 775-773-8900 | celebrationspartyrentals.com
Standard Party Rentals
888-200-6513 | standardpartyrentals.com
DECOR FLOWERS
Designed by Ames Haus Design
916-730-1635 | ameshaus.com
with Wholesale Flowers from FiftyFlowers.com
877-507-6737 | fiftyflowers.com
CAKE
Ettore's Bakery & Cafe
916-482-0708 | ettores.com
CATERER
Bocca Catering
916-834-3554 | boccacatering.com
Special thanks to our real bride models, Meagan and Torrey, and to all of the professionals who contributed to these features!
And, tune back in to our blog to see more from our cover model finalist series posting soon!
Blog post by Real Weddings Magazine's Associate Editor Emily Peter.
Photos by JB Wedding Photography/copyright Real Weddings Magazine.
Subscribe to the Real Weddings Magazine Blog! Click here:
[subscribe2]