Welcome back to another installment of Real Weddings Magazine's Partner Profiles!
This week we highlight Denise Reason, the owner and creative eye behind Photography for a Reason. If you've been wanting to learn more about Photography for a Reason, now's your chance! Take it away, Denise…
Photography For A Reason
Tell us a little about your company: I am a wedding photographer with a creative design background. I strive to capture pictures that will tell the story of your special day. I provide a variety of styles from portraits to candids, and focus my attention on the details of your wedding.
When did you establish your business? 2008
What sets you apart from your competition? My organization. Before the wedding I always put together timelines and lists so on the day of, I can help keep everything moving as smooth as possible. I talk with your vendors to make sure we are all on the same page. I get to know your family and guests so that they are comfortable communicating with me. This is what allows me to capture the pictures that will truly tell the story of your wedding day.
Where do you find inspiration? Through the couple. I take time to get to know their personalities. I want their wedding pictures to represent them, with an added touch of my creativity. And I would totally be lying if I didn't say Pinterest.
What trend do you see coming for weddings this year? Games! Corn Hole, giant Jenga blocks, kids tables with coloring books and crafts… It's an entire area set up with a variety of games. And boy is it popular! The guests really seem to love it, and it helps keep them busy while we're taking pictures. Win Win in my book!
Do you regularly blog? If so, what's your blog site? Yes I do! You can check it out at photographyforareason.blogspot.com.
Are you on social media? Yes, you can follow me on Facebook, Twitter, Pinterest and Instagram!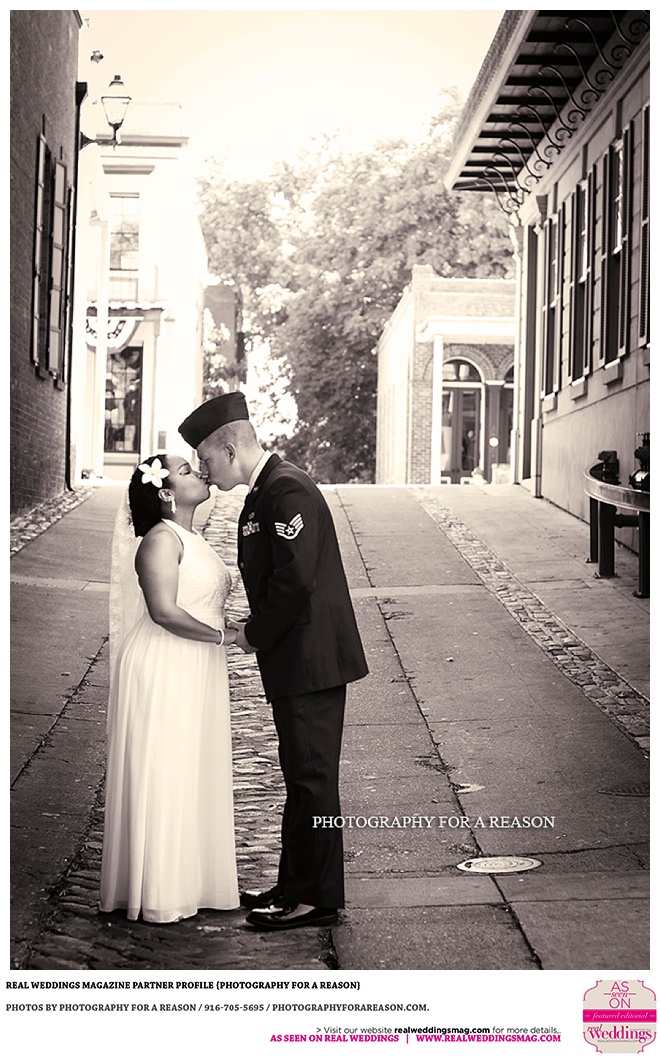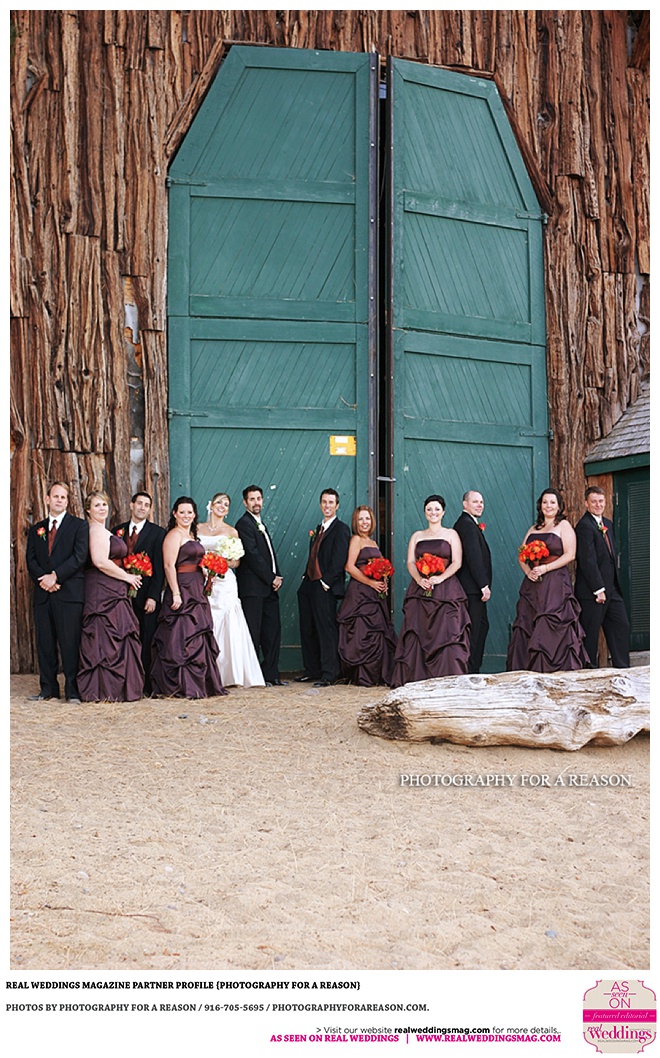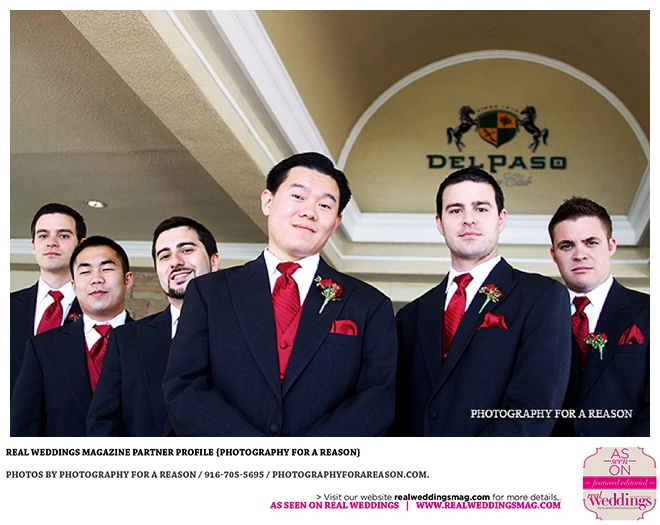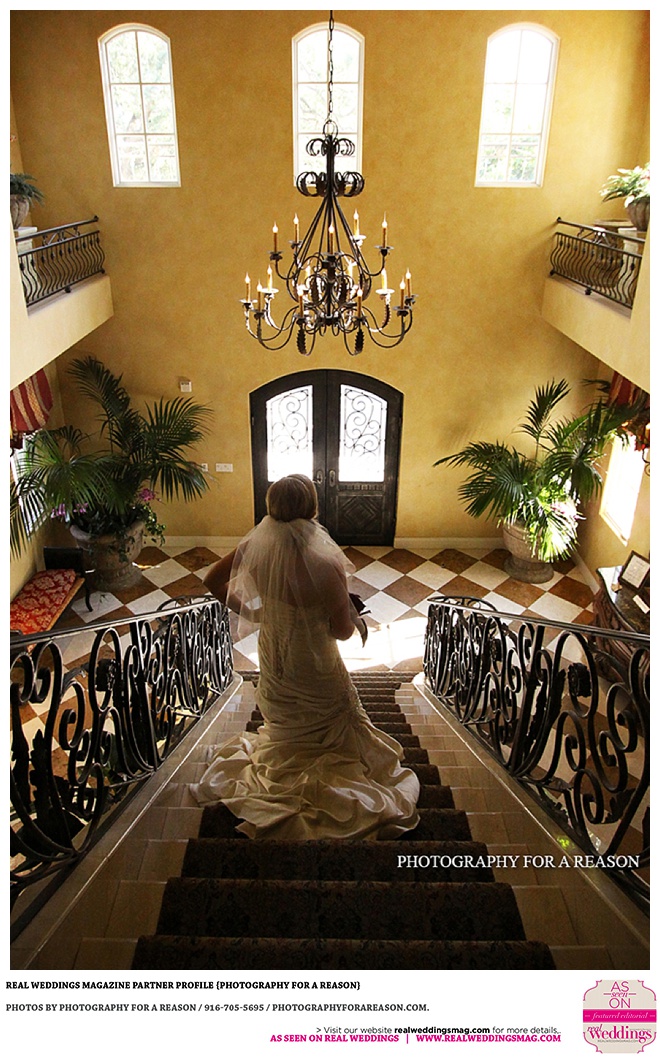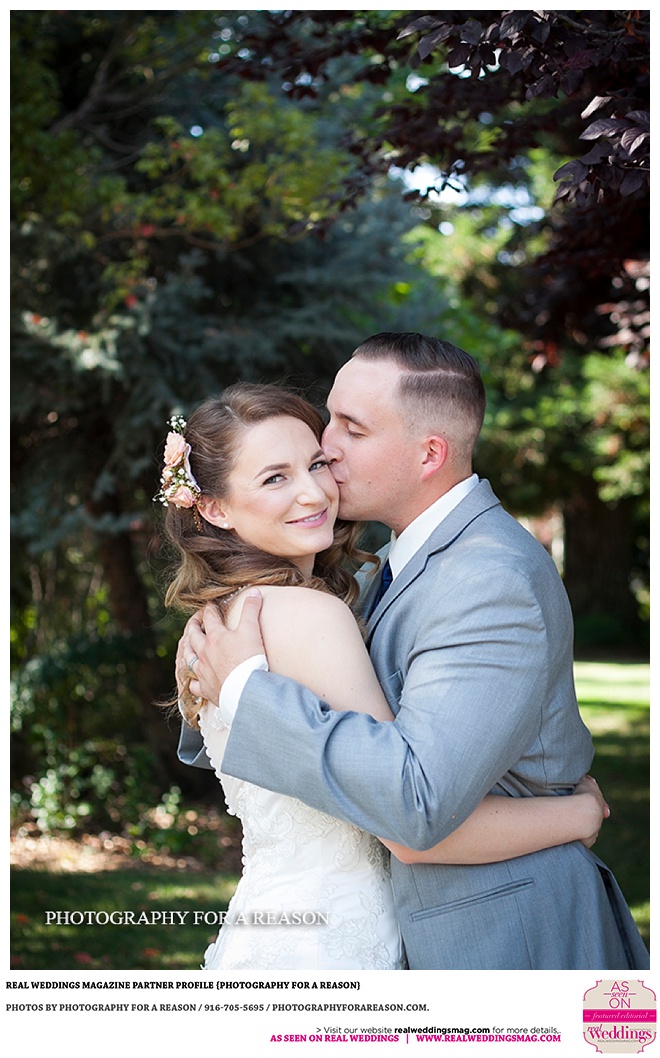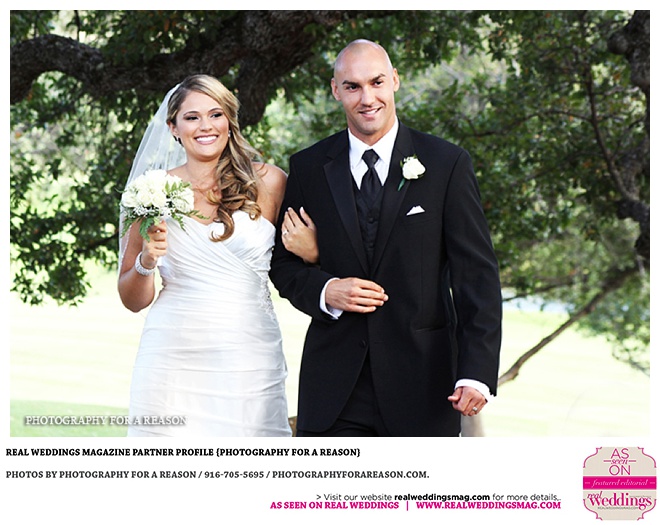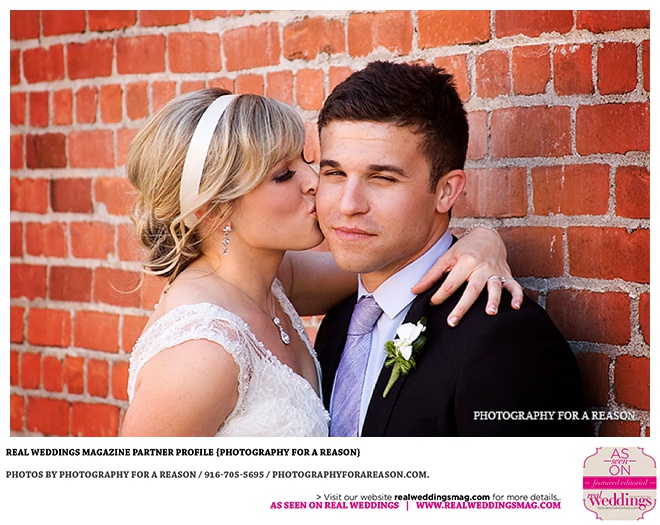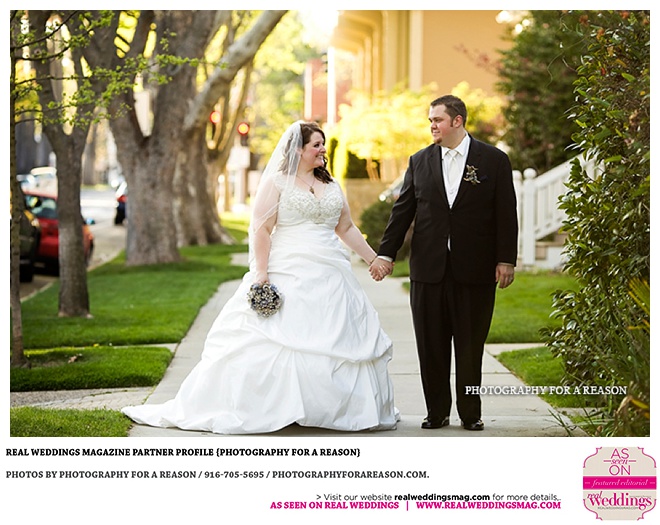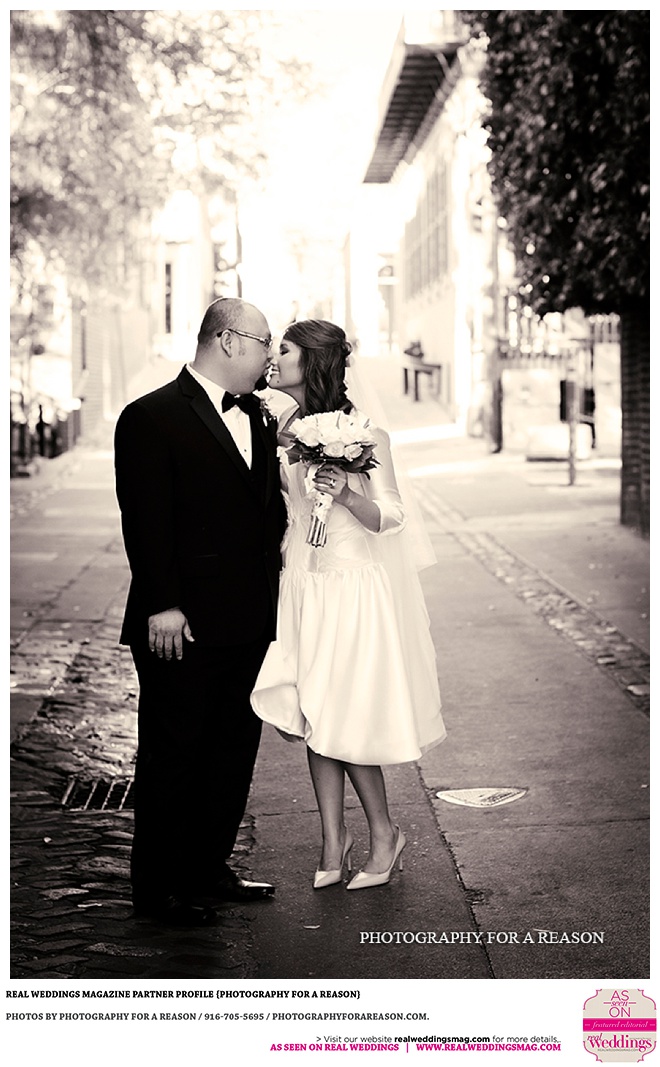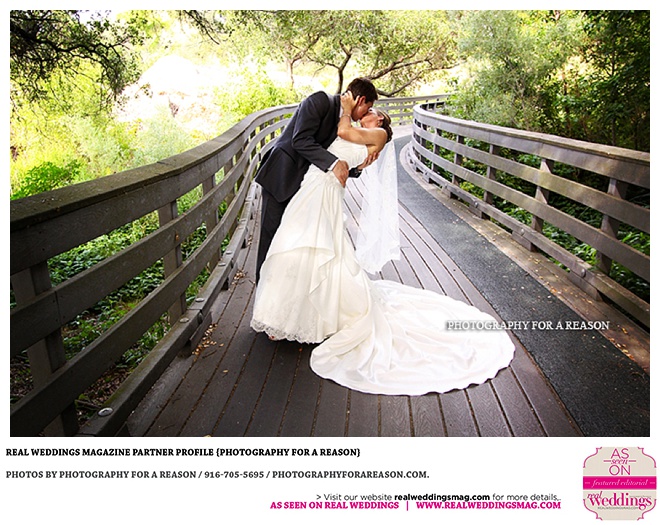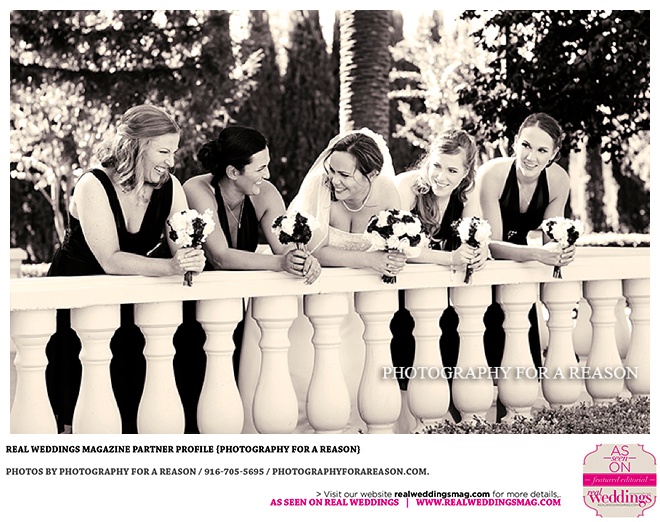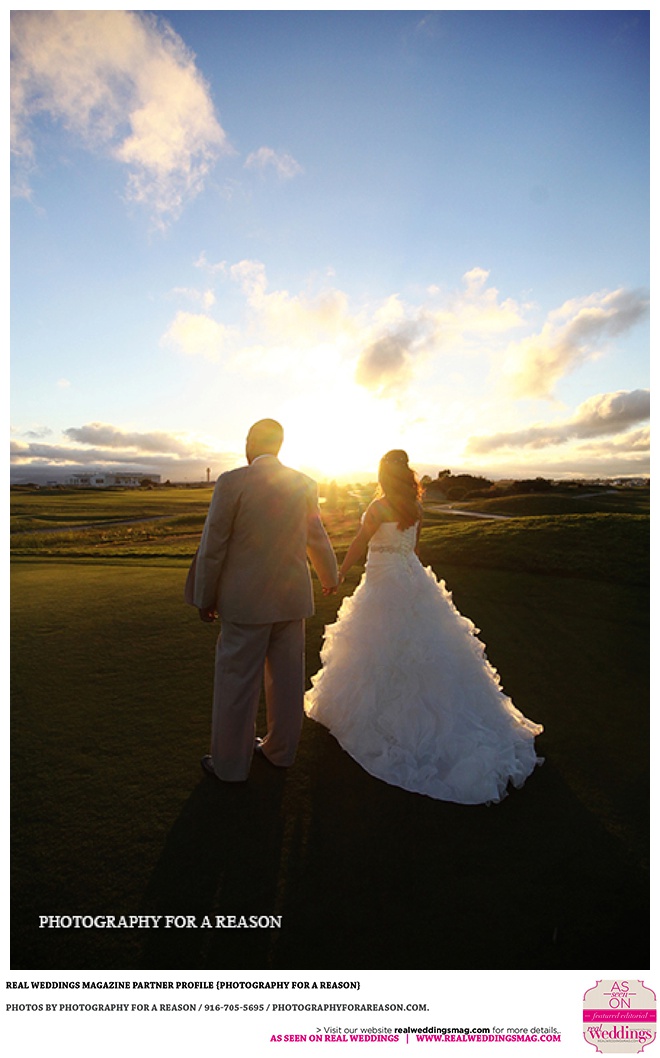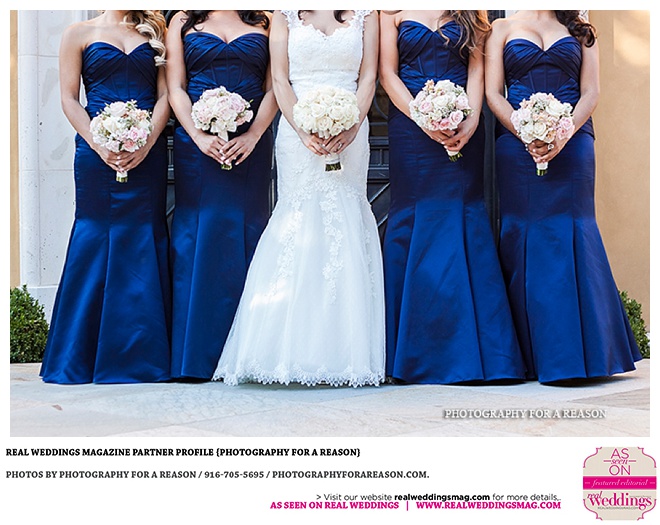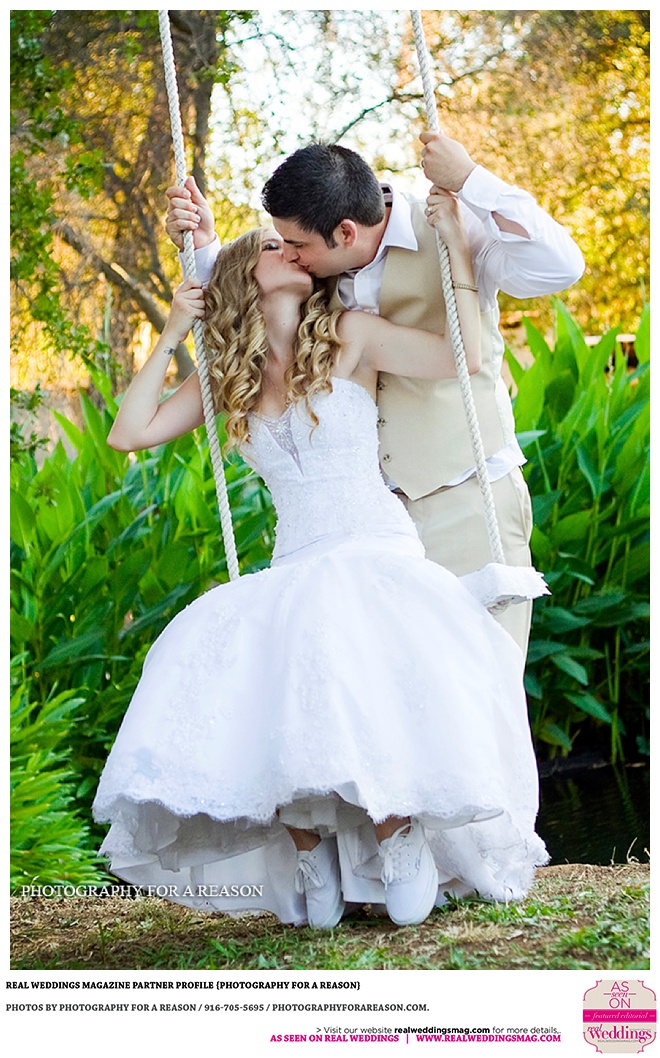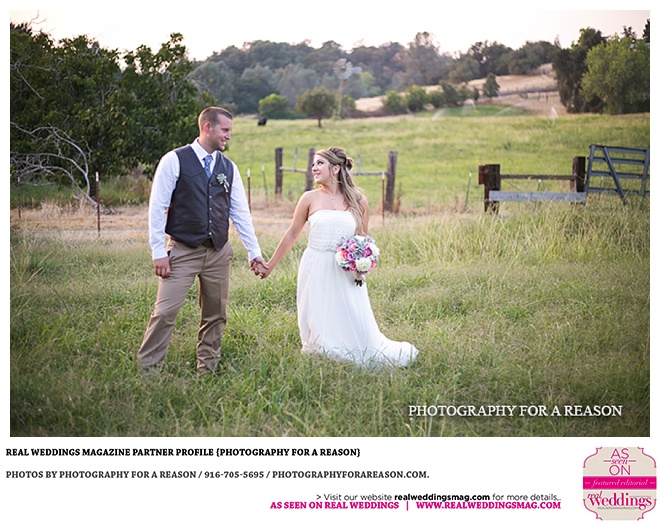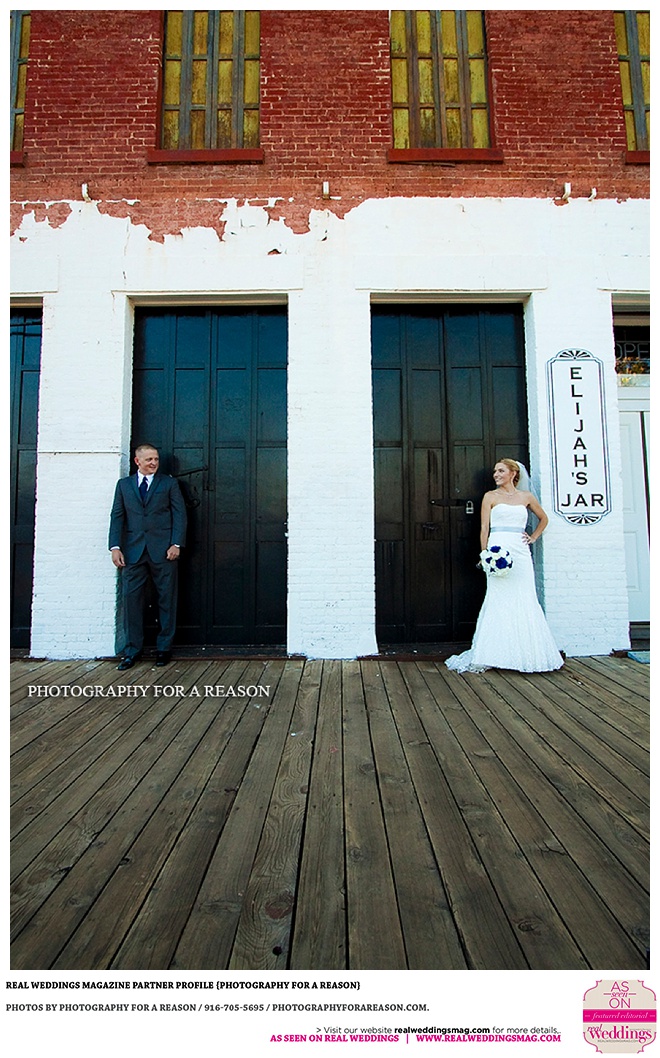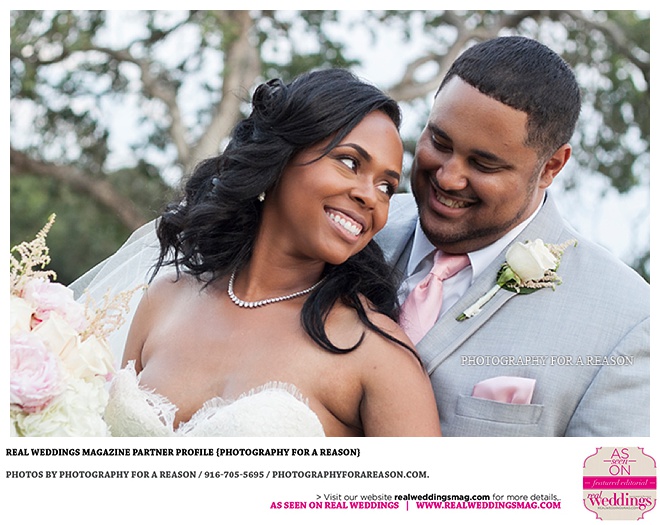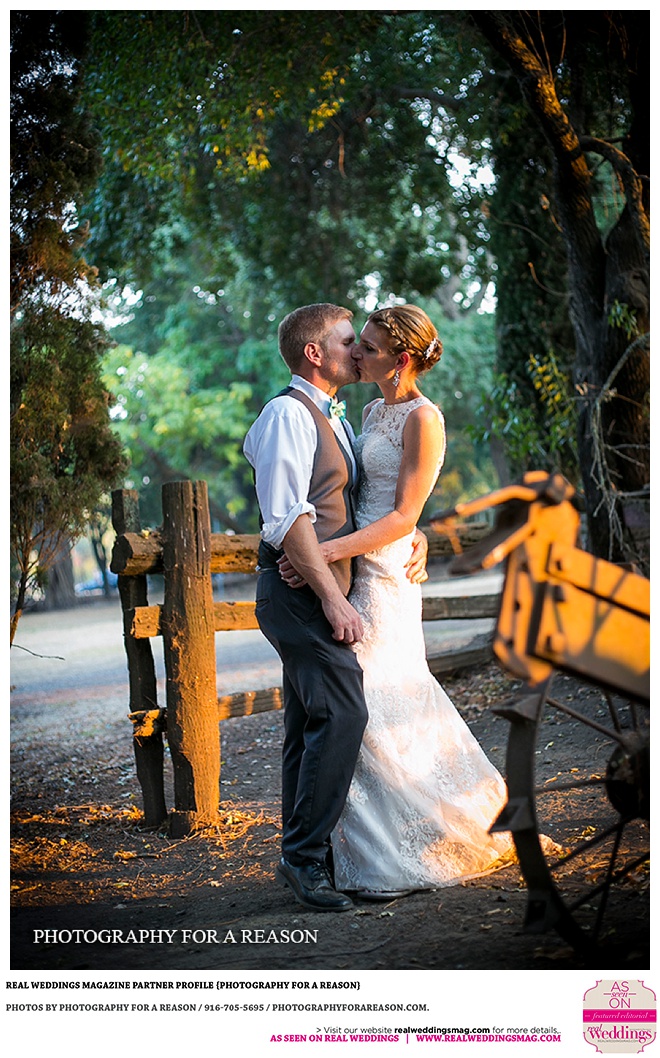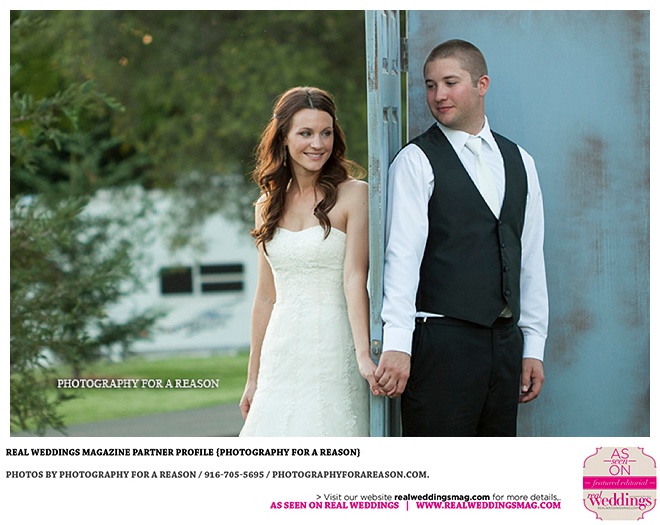 Can you share a funny/embarrassing/touching story about one of your clients? I was taking picture of the bride and groom at a golf course. The venue coordinator was driving us around in a golf cart so we could hit all the good spots. As we were going up a hill, the golf cart stalled. A staff member ran over to give us a little push. The next thing I know, the bride in her wedding gown and the groom in his tux, had jumped off the back and were pushing the cart up the hill. It was too funny and I totally jumped off and snapped a picture.
What's your favorite comment/compliment that one of your clients has given you? The biggest compliment is when my clients ask me to take pictures of them again. I have watched so many couples grow into a family. I love it!
What's your favorite local restaurant? I live in Antelope and there is this little place called Taste of Tuscany. YUM! If you haven't eaten there, you gotta try it!!!
What's your favorite local charity? I like to donate to the South Placer Rotary Club.
What is your favorite fun thing to do locally? I have two kiddos, so when the weather is nice, we "park hop". I print out a list of parks and each day we try a new one. It's so much fun and we have found some pretty great places.
If you weren't in the business that you are in now, what other business/profession would you have liked to have done? Ever since I was in high school I have always wanted to design holiday cards. I know it sounds silly but Designing + Christmas = My Happiness
If you were to plan your own wedding, or re-do your wedding, what element(s) would be most important to you? I would make it an all day event so I had more time to visit with the guests. Once the ceremony started, it really went very fast.
What advice would you can give to couples getting married today? Give all the responsibilities to other people. Your family and friends will be excited they are getting to help, and you'll be able to focus on enjoying every second.
For more information about Photography for a Reason, log on to photographyforareason.com.
And, be sure to check out Photography for a Reason on Facebook, Twitter, Pinterest and Instagram!
Blog post by Real Weddings Magazine's Social Media Maven, Aimee Carroll.
Subscribe to the Real Weddings Magazine Blog! Click here:
[subscribe2]