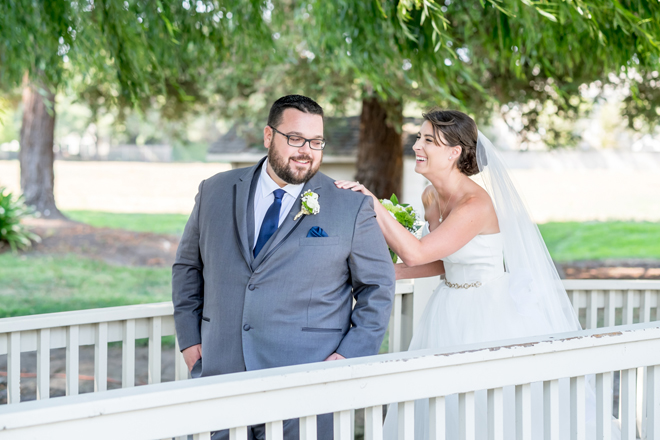 Our partners love sharing their best tips with our readers and we love it too! Angelee Arceo of Angelee Arceo Photography suggests couples consider one of the hottest new wedding traditions – The First Look.
For as long as we can remember, most couples waited until the iconic walk down the aisle to exchange their first look at their soon-to-be-spouse, but in recent years, more and more couples are documenting this special moment in a more intimate way.
Typically a private moment shared between the couple and only the photographer, The First Look offers many perks according to Arceo.
The sweet moment is more intimate and often more cherished. The couple has more time to enjoy this part of their day without feeling rushed to move on to the ceremony.
Documenting the First Look also always the photographer to capture special photos of the couple, opening time after the ceremony so the couple can enjoy the cocktail hour and not spend as much time away from their guests.
Takes away any anxiety leading up to the ceremony. Many couples note a sigh of relief when they are able to connect in private and not in front of a crowd.
First Look photos are candid, real moments that couples are always grateful to have.
For more information about Angelee Arceo Photography, log on to Angeleearceophotography.com or call 916-417-8670.
And, make sure to "like" Angelee Arceo Photography on Facebook HERE!
Photos courtesy of Angelee Arceo Photography.
Subscribe to the Real Weddings Magazine Blog! Click here:
[subscribe2]