This year Jensen Wedding Films celebrates their 26th year of creating beautiful wedding films. Over the years, they've added Drone Cinematography to their impressive list of services.
Jensen says, "Drones can capture absolutely stunning aerial footage of weddings and events. Flown responsibly, they can also be very unobtrusive and safe. With recent changes in FAA commercial drone flight rules, wedding professionals and couples should know the rules on using drones at their event."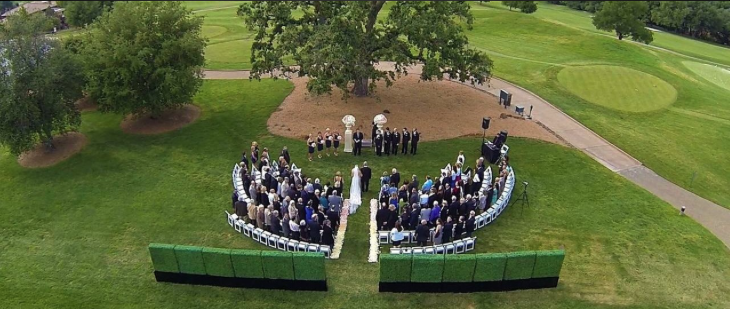 Jensen continues, "I've been contacted by many Sacramento wedding professionals over the last several years about the use of drones at weddings at events in our area. Are drones legal at events? Can they be flown over wedding guests? Which Sacramento venues are off-limits to drones?  The answers may surprise you!"
In this short 5 minute video: "DRONE CINEMATOGRAPHY FOR SACRAMENTO WEDDING PROFESSIONALS" Jensen explains what you need to know as a Sacramento Wedding Professional (or a bride or a groom) about safe, legal drone use at your event.
Drone Cinematography for Wedding Professionals. from Jensen Films on Vimeo.
For more information about Jensen Wedding Films, visit their website at Jensenvideo.com where you can see many options of their work. And, make sure to "like" Jensen Wedding Films on Facebook HERE for updates!
Video and expert advice courtesy of Jensen Wedding Films.
Subscribe to the Real Weddings Magazine Blog! Click here:
[subscribe2]