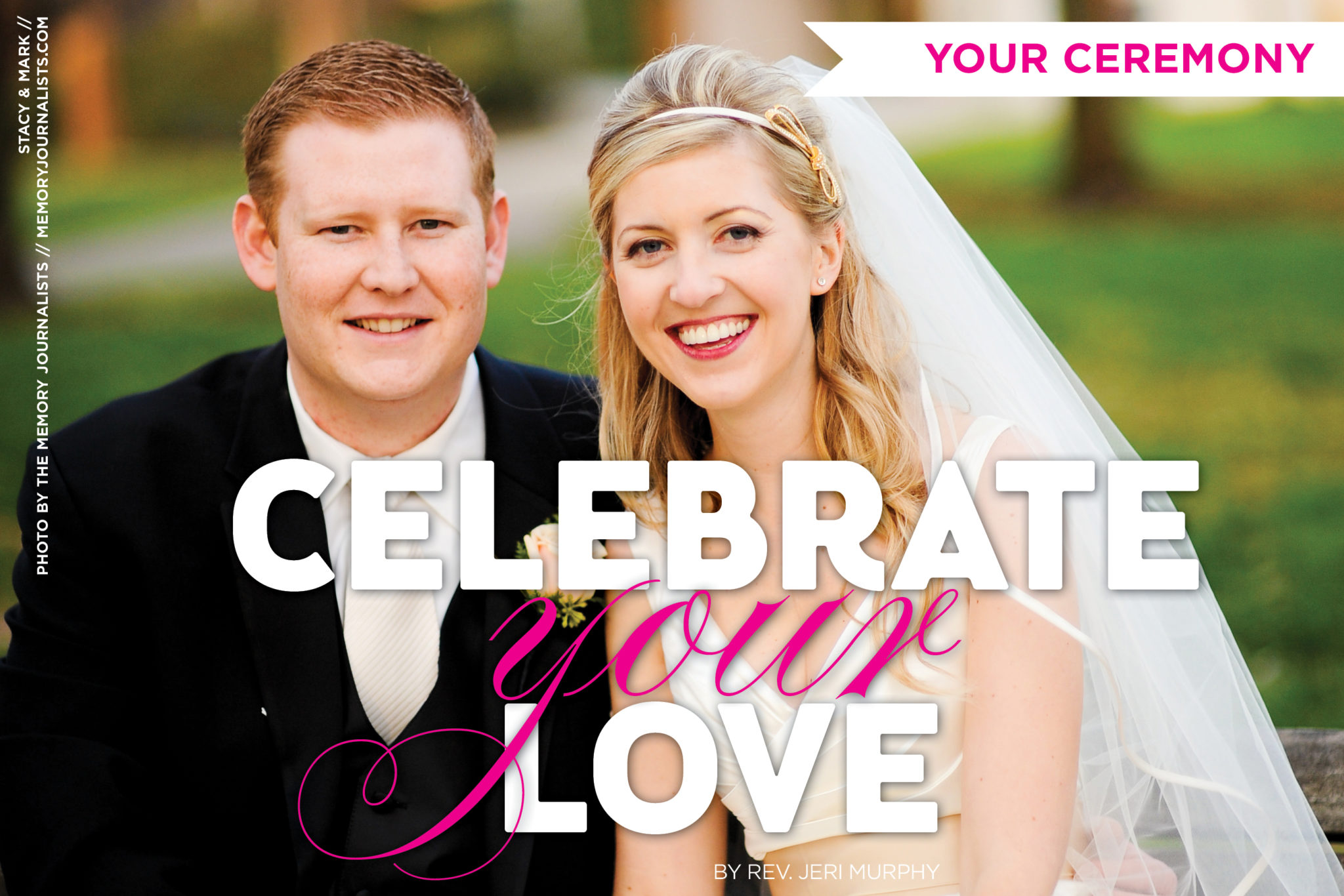 Mike and Gina lit a Unity Candle. Allison and Steve sipped wine. Brian and Donna exchanged red and yellow roses, while Christy and Art combined sand. And Carl and Nicole drank water from a Native American wedding vase. Each of these couples added a unique touch to their wedding ceremony. But what do these rituals mean? 
THE UNITY CANDLE
Probably the best-known of the special ceremonies is the lighting of the Unity Candle. It symbolizes two becoming one, not only the bride and groom becoming one couple, but also their families merging. 
Representing your inner light, you each hold a taper which has either been lit by your mothers (symbolizing your family's love and blessing) or, alternatively, which you light from a small votive candle. Working together, you light the unity candle, which stands for the greater light created by your union. All three candles remain lit as a reminder that your personal, unique light is not extinguished in marriage but, in fact, keeps your love and commitment burning bright. (And even if Mother Nature blows out the candles, the flame of your love will continue to shine!) 
EXCHANGING OF ROSES
When couples Exchange Roses during the ceremony, they are giving each other a beautiful, colorful reminder of the foundation of their marital relationship. Red roses traditionally represent love; yellow stands for friendship. Giving your new spouse a red and a yellow rose affirms that your marriage is based upon your love and friendship. Of course, you can choose other rose colors based on their individual meanings.
THE WINE CEREMONY
The Wine Ceremony includes a dry red wine and a sweet (usually white) wine. A small amount of the dry wine is poured into a wine glass, representing the challenges you may encounter in marriage. As you sip, you are reminded to be optimistic that "the good will always return."
In a second glass a noticeably-greater portion of sweet wine is poured, symbolizing all the goodness, pleasure and prosperity you will enjoy together. With this sip, you are encouraged to be grateful for all your blessings as a couple. 
The dry and sweet wines are then combined. This sip signifies that while your marriage may experience both challenges and happiness, the trials will be easier to bear together and the happiness greater because it is shared.
SAND BLENDING
The Sand Blending ceremony represents the combining of your individual values, dreams and goals into the newly-created entity of your marriage. Some couples purchase sand to match their wedding colors; others collect sand from a favorite beach or vacation spot. The sand is poured into a larger container, as a sign that your lives are also combining.
WATER SHARING RITUAL
Water is essential for life, and sharing pure, refreshing water symbolizes the sweetness and vitality of your love. Whether you drink from a beautiful glass or a Native American wedding vase, this simple ritual can add a beautiful touch to your ceremony.
Other special rituals, usually done at the end of the ceremony, include a Dove Release (symbolizing love and fidelity) or a Butterfly Release (carrying prayers and good wishes to the heavens).
May your ceremony, and your special touches, be meaningful!
—Rev. Jeri Murphy
About Rev. Jeri Murphy: Jeri is a non-denominational minister who has been performing weddings in the Sacramento area for more than a decade. She works with each couple to create a unique wedding ceremony that celebrates their love and sets the stage for their long and happy life together as a married couple.
revjerimurphy.com