When wedding planning starts, one of the first tasks is to let everyone know. Well they've probably heard you singing the wonderful news from the rooftops or posting the sparklers all over IG, so they already know! But you need to do it fancy and do it right by sending a beautiful wedding save-the-date, invitation and RSVP to everyone lucky enough to be invited to the ceremony and reception.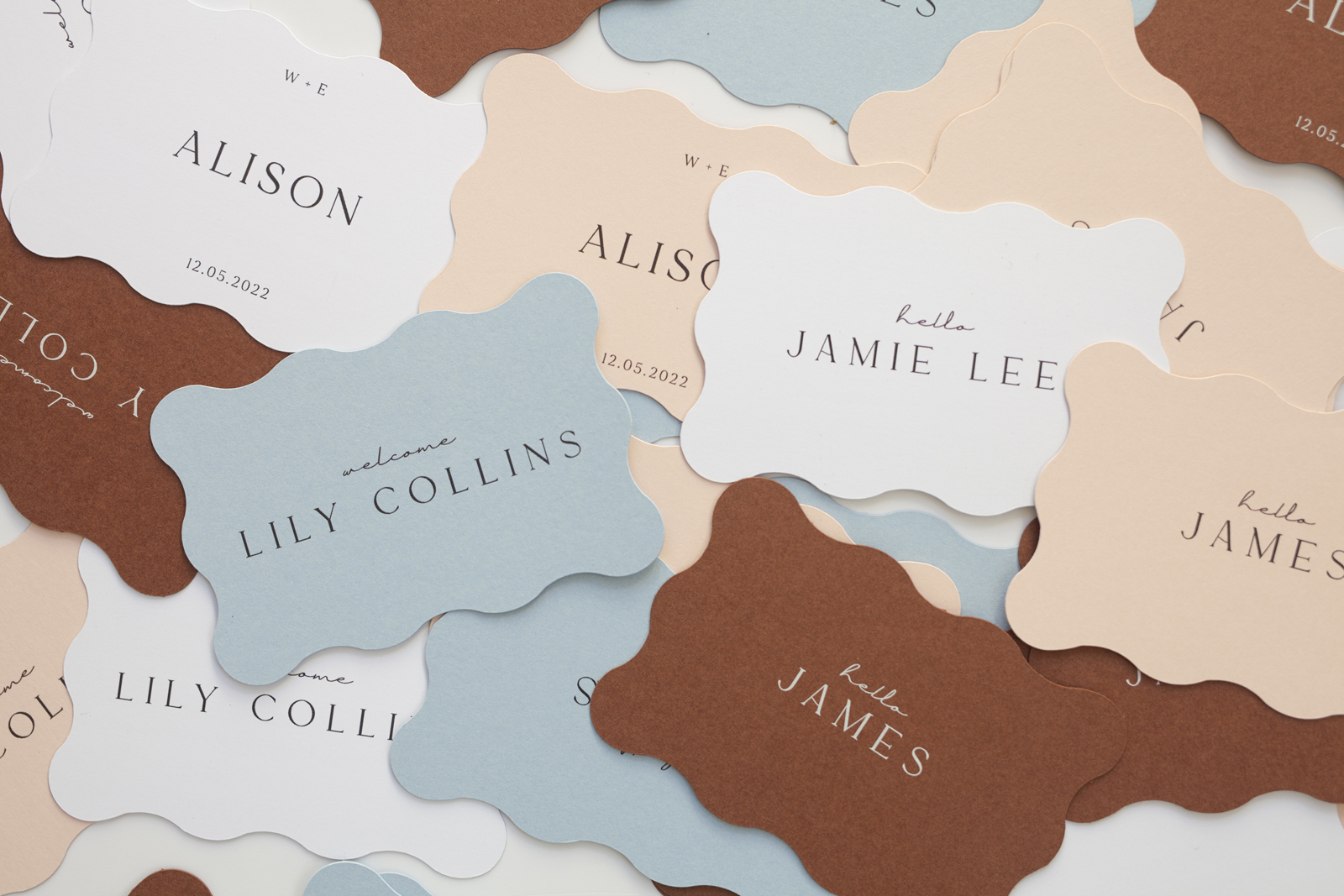 Enter Paperlust, an Australian stationery company with 300+ talented independent designers all over the globe. Their modern designs are gorgeous and no matter what wedding style you are hosting, you can find your dream design at Paperlust! The wide range of unique shapes, specialty print and luxe paper options means your wedding stationery suite will be a true reflection of your style.
Paperlust uses the most lovely paper to print the wedding invitations on. You can choose from their special products to suit your needs, from wedding invitations with rsvp/trifold wedding invitations; boho wedding invitations for all the boho couples out there; die-cut arch wedding invitations that are quite irresistible, and the popular burgundy wedding invitations to print with white ink. It will be hard to decide, but one thing is for sure, your guests will be wowed by the beautiful invitation they have been waiting for!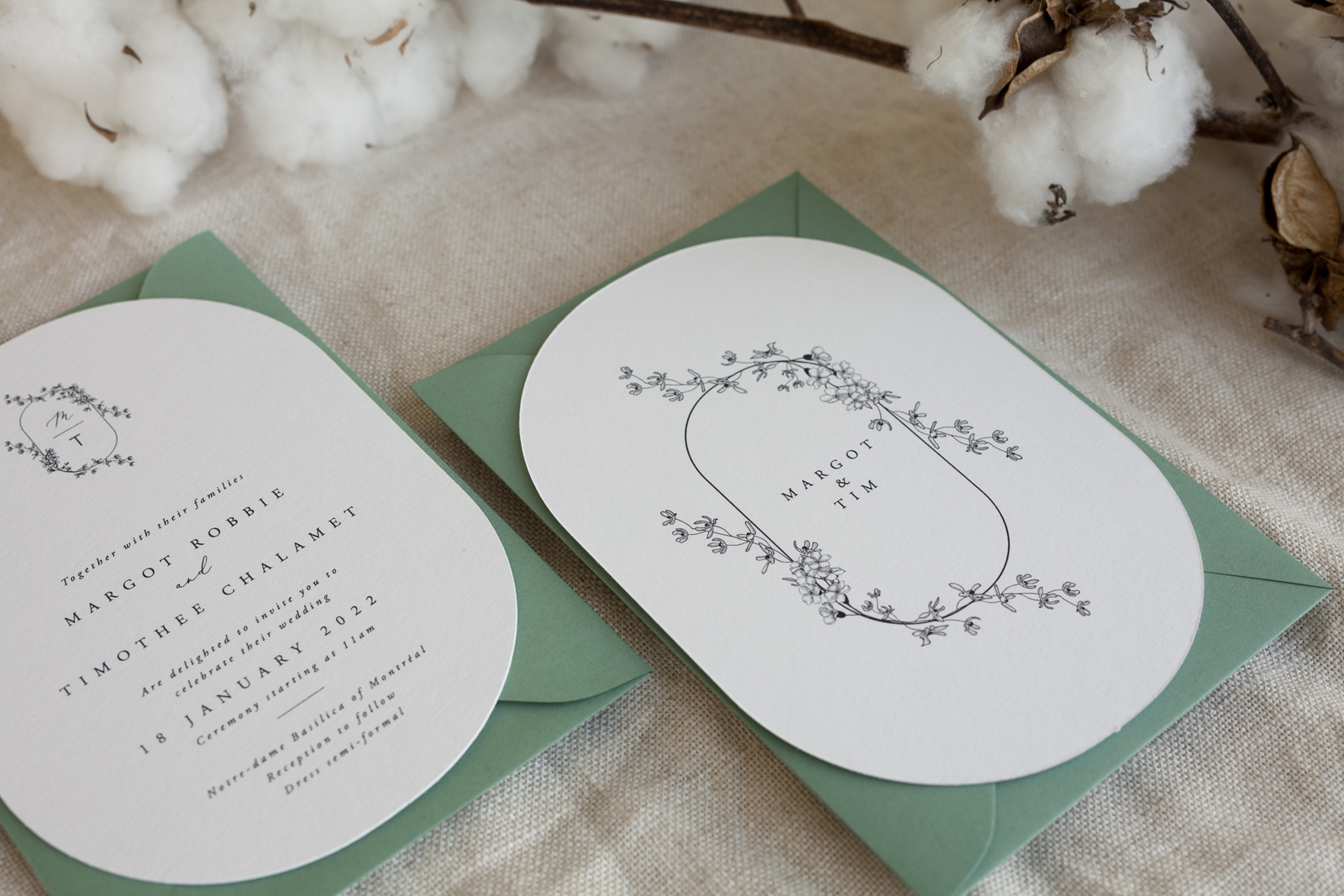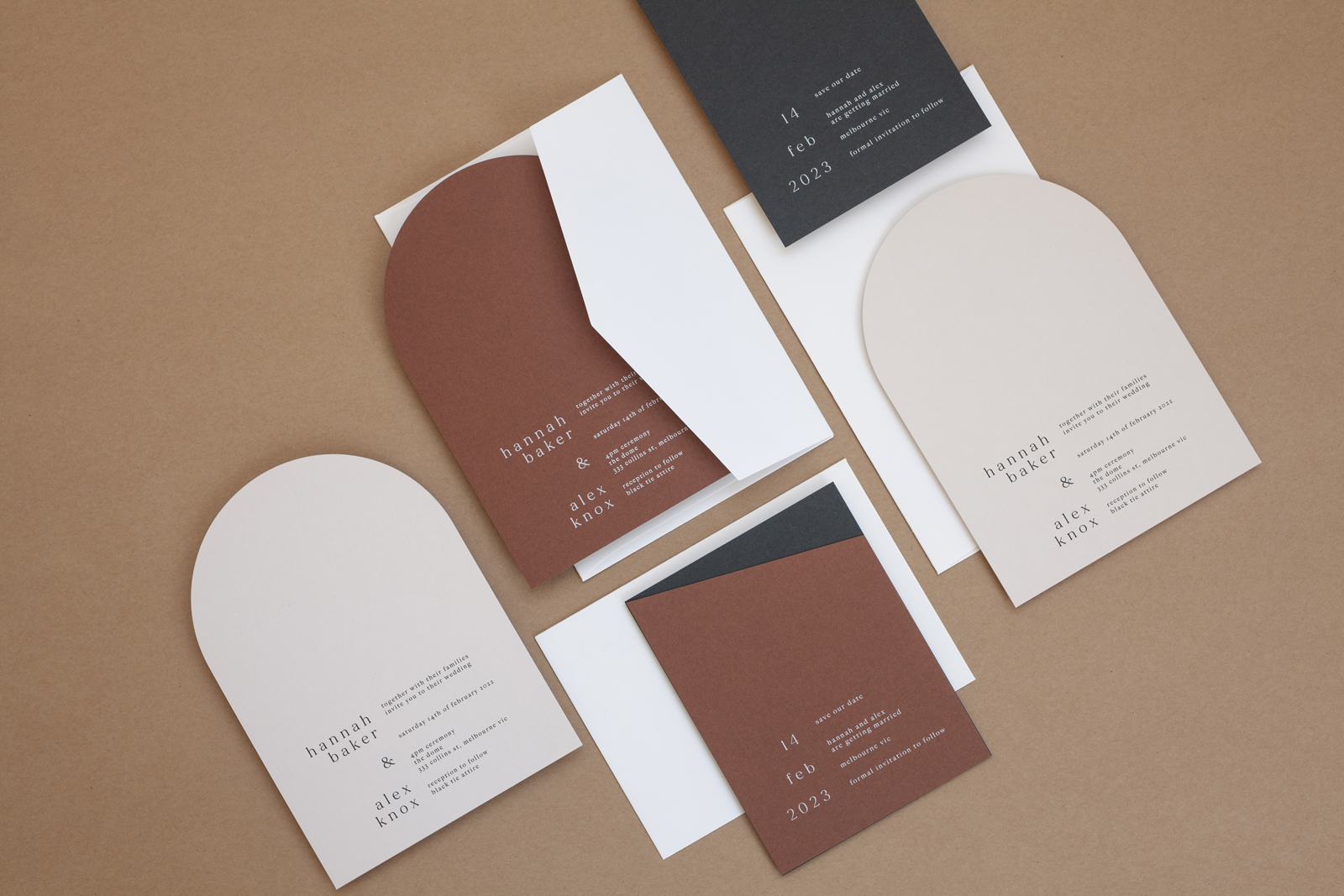 To help you decide, Paperlust offers sample packs of papers for just $5 so you can continue planning your invites online with some lush samples in your hand. Paperlust can make all your stationery, from invitations to on-the-day, so your wedding will look cohesive and thoughtfully designed. If there was such a thing as an online bridesmaid, it would be Paperlust because they have the wedding covered in the most efficient and pretty way!
Doing everything online with Paperlust is so convenient since you can manage design, envelope printing and add guest names all in one platform. Paperlust offers inclusive package pricing with free white envelopes and express shipping to Australia and New Zealand (and even free delivery worldwide for orders over $300 USD).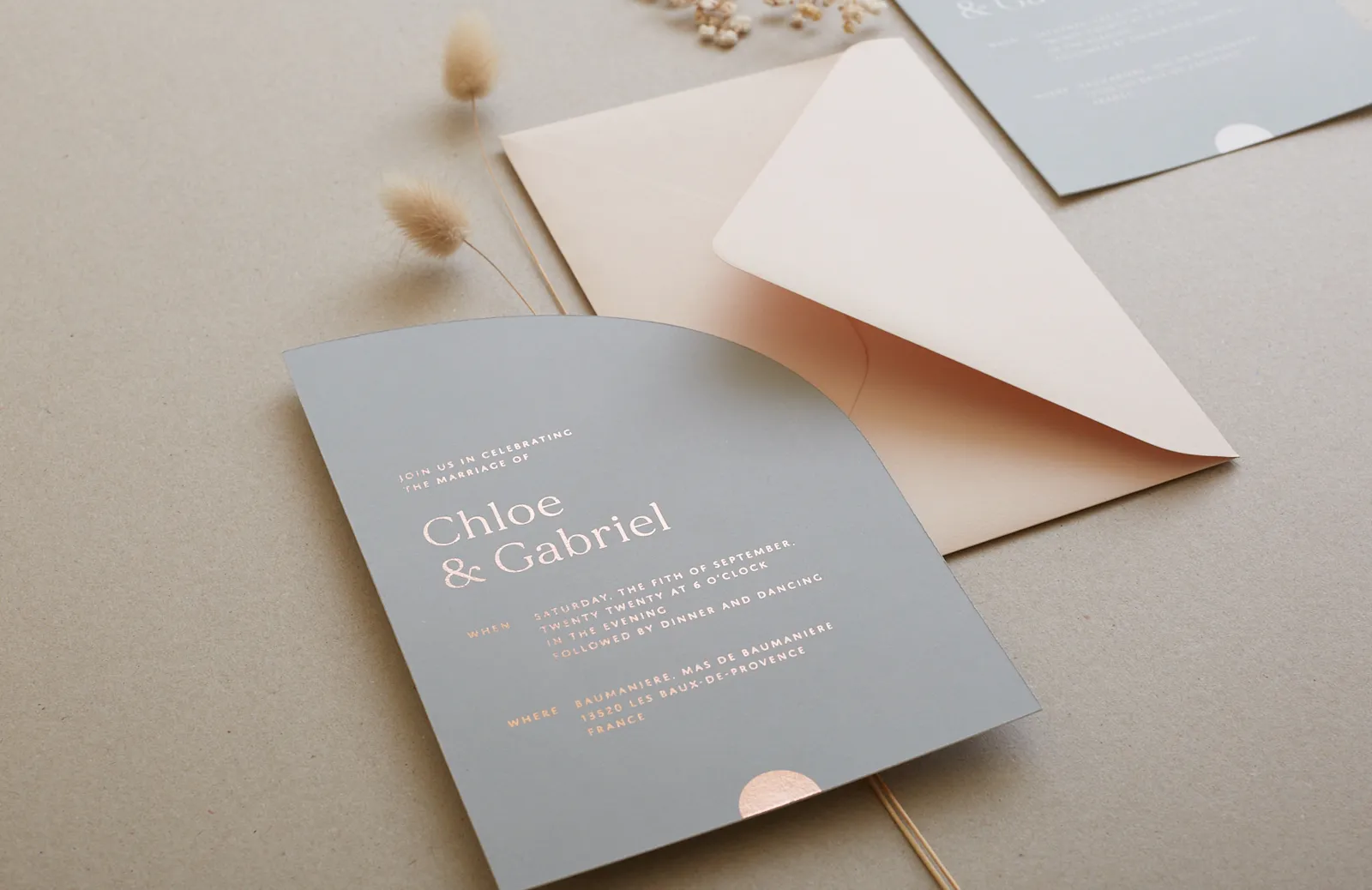 Paperlust helps brides and grooms with informative articles on their blog about how to word invitations, wedding timeline and many other subjects that help with planning for the big day. Paperlust strives to offer convenience while also giving couples the chance to be creative and edit their invitations and stationery online. Every order is reviewed by a professional designer, printed with perfection and checked by a happy human with an eye for detail, then beautifully packaged and posted. Whatever your requirements, budget and lifestyle, Paperlust's excellent customer service will make sure to consider everything you need.
Plus, the love doesn't stop there! Paperlust loves their customers and they also love the planet. For every purchase, they plant a tree, orders arrive in recycled packaging and papers are sourced sustainably. So you know you are doing your part when it comes to having a beautiful and environmentally-friendly wedding. What's not to love?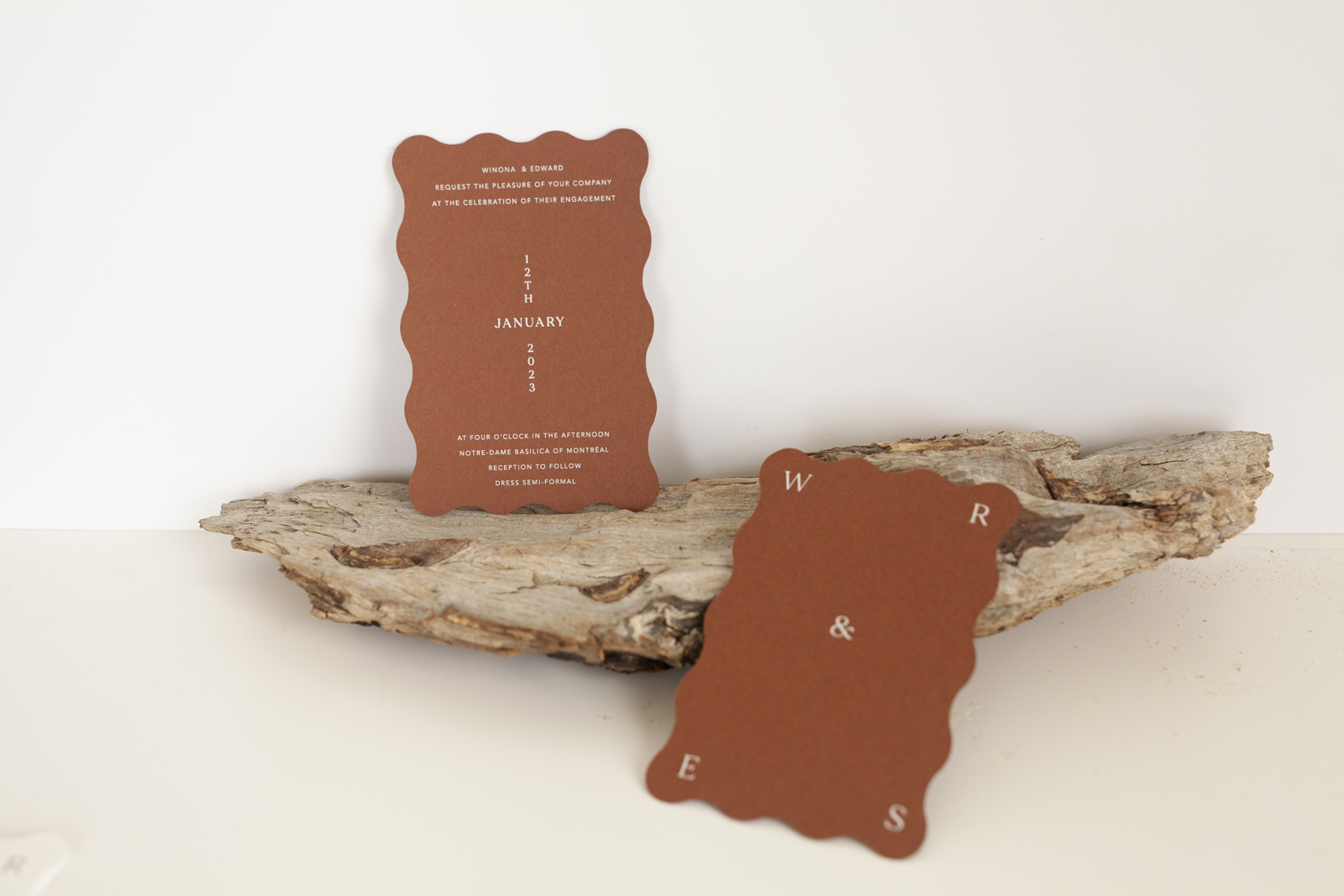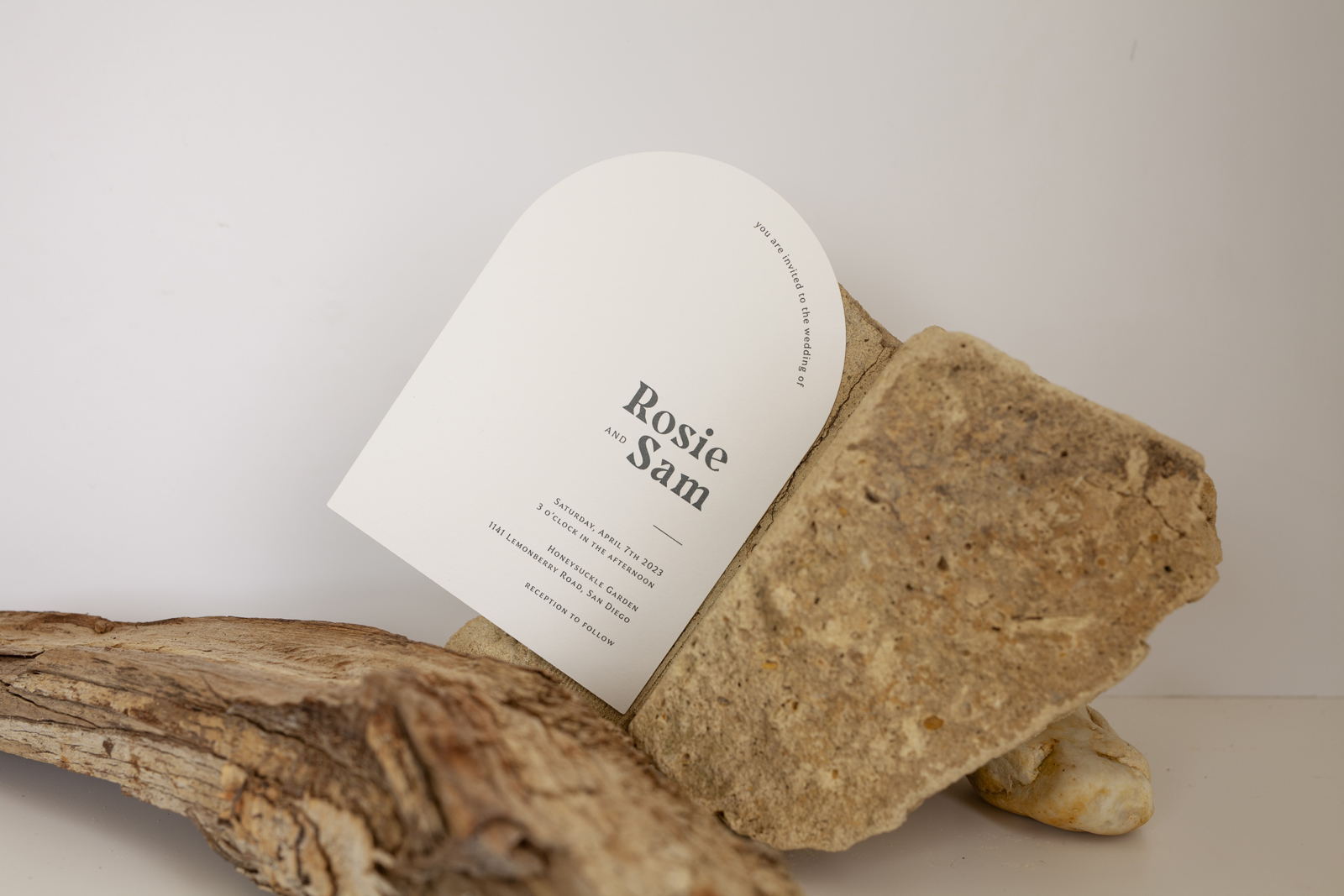 Copy and photos sponsored by Paperlust.