Ready for some more styled shoot inspiration? We've got it for you!
Next up, our "Modern Meets Vintage" shoot comes to you from The National Exchange Hotel, who not only created the scrumptious macarons for the shoot but the crazy delicious styled cuisine too! (Hard to refrain from eating it before we shot it!)! All captured beautifully through the lens of Nichole Collins Photography, and through the videography of Philippe Studio Pro (stay tuned for the video in our behind-the-scenes post to come)!
Featuring the design and styling from Moon Mama Event Co. along with the designs of Flowers In Design (with Wholesale Flowers from FiftyFlowers.com) to create the inspirational spaces: The Ceremony, The Paperie (by Marina Lee Styles), An Epic Cake Station (by Spilled Milk Company), The Sweetheart Table, The Guest Table, and not just one Lounge, but TWO LOUNGES, with rentals from Barnswallow Rentals and Two Rivers Events throughout. Plus add in the fashions and accessories along with the hair (by The Face Beater Makeup Artist) and makeup (by Happily Beautiful Makeup Artistry & Skin Studio) on our cute-as-can-be real couple models Rakenzi + Courtney and…you'll be in love! We're honored to present, "Modern Meets Vintage" — The Layout! Enjoy dear readers!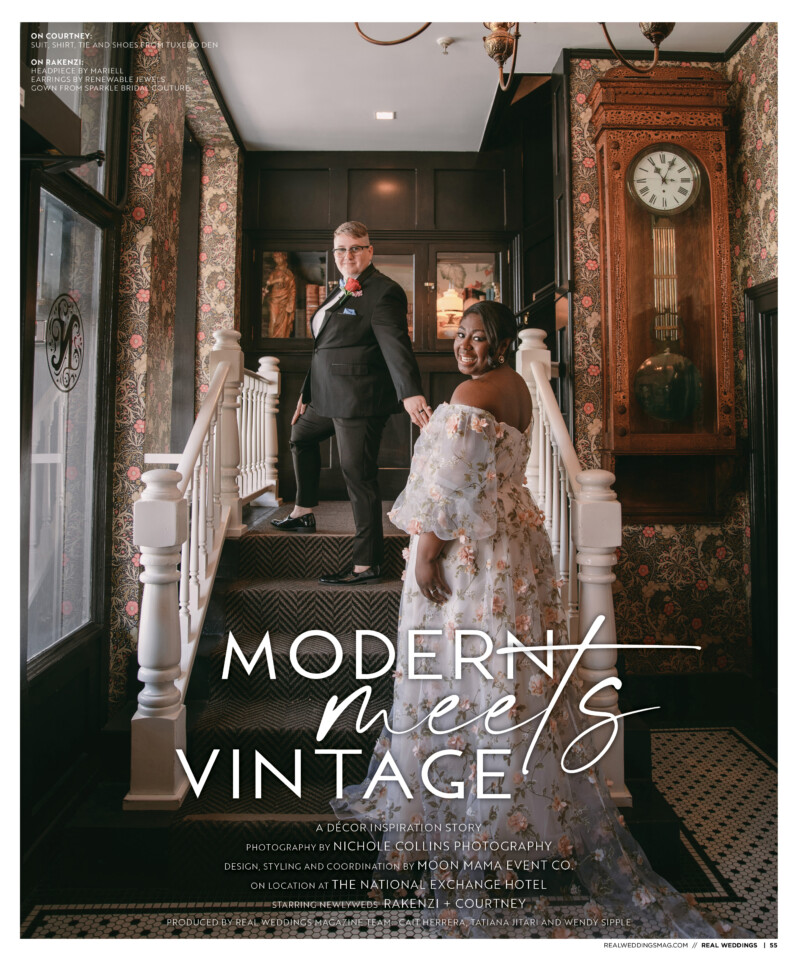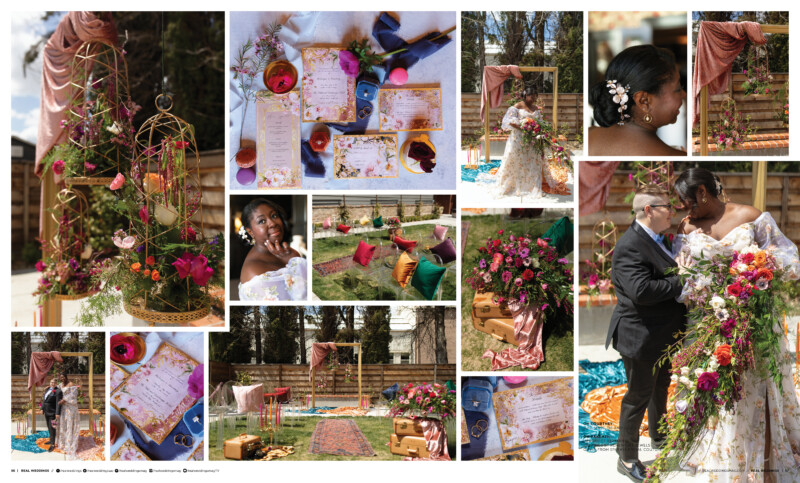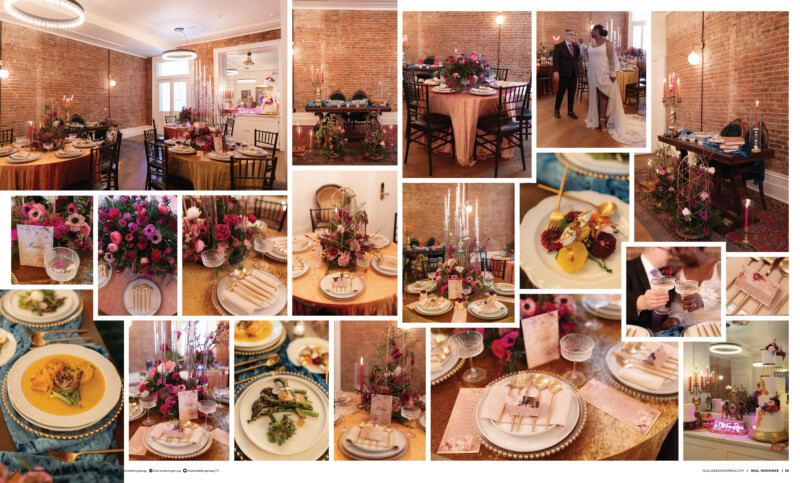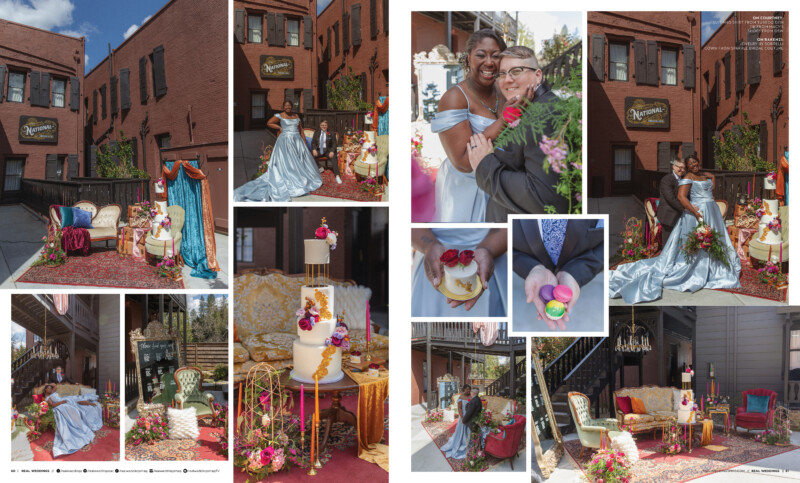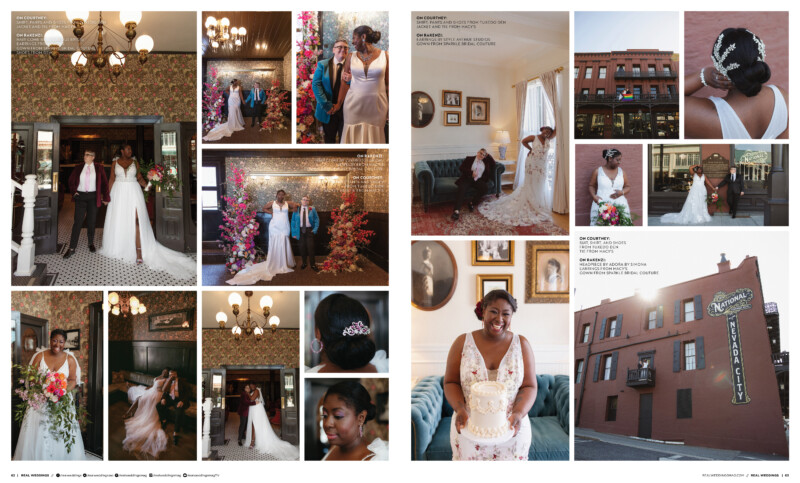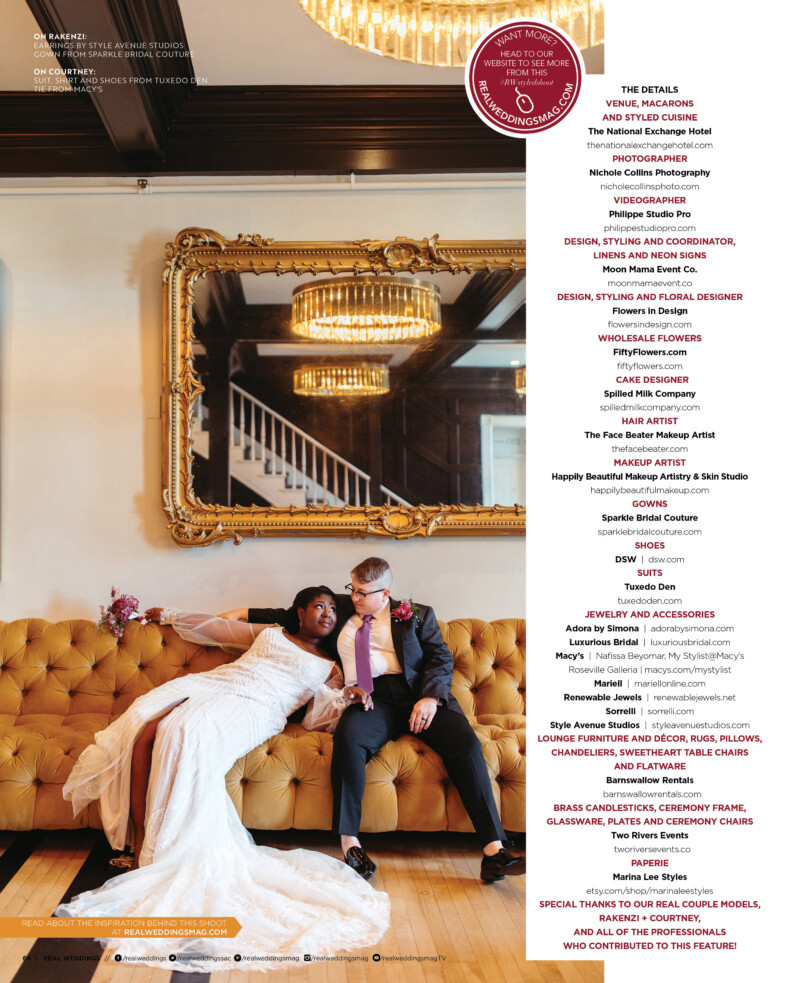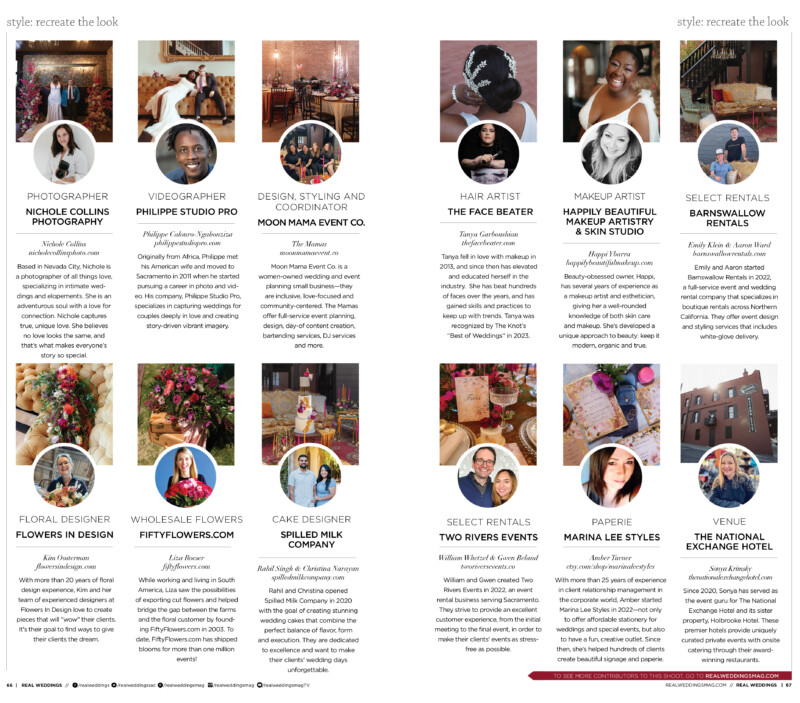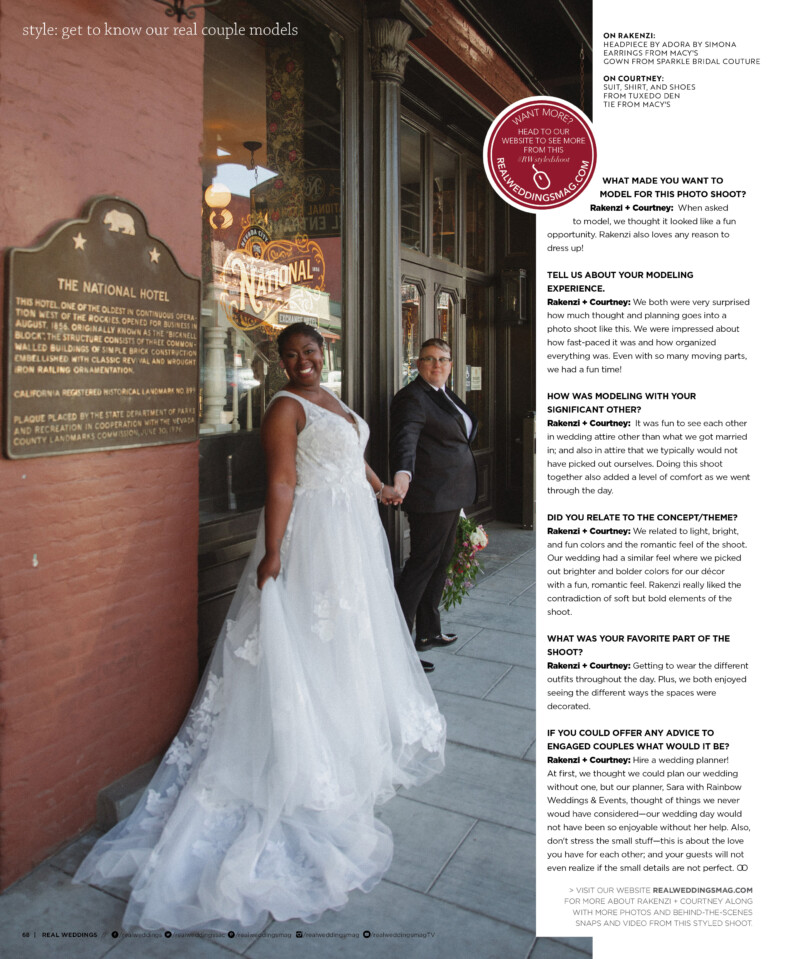 Special thanks to our real couple models, Rakenzi + Courtney, and all of the professionals who contributed to this feature!
Blog post by Real Weddings Magazine's Editor, Wendy Sipple.
Photos by Nichole Collins Photography / copyright Real Weddings Magazine.