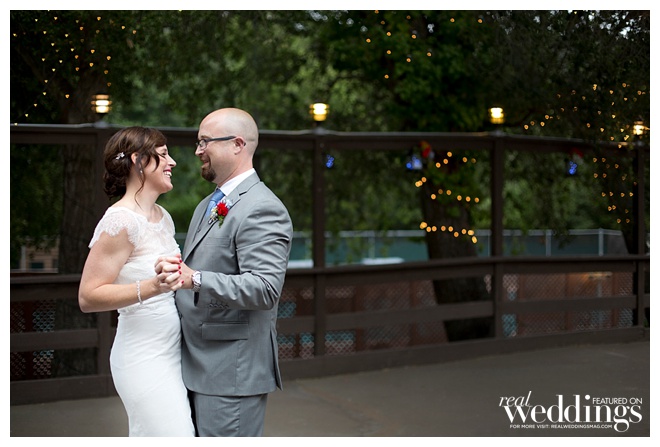 The Couple: Elizabeth & John
Wedding Date: June 17, 2016
Photography by Christine Glebov Photography
Tell us a little about you and your beloved: We actually met each other at work. John was my field training officers at work. I was assigned to him to evaluate my ability to drive an ambulance with lights in sirens.  We worked together a few times before we started dating. He took me out sailing on the bay on our first date.
We got engaged at Disneyland. John planned a cartoon sketch to be done of us. When it was done and shown to me the sketch was of him on one knee asking me to marry him. I was caught off guard because it was very public. People walking by could see what was about to happen, and started waiting for the reveal.
The planning of the wedding went actually really smooth. We fell in love with all of our vendors, and each of them made the whole process smooth.
What was the most amazing part of your day? The most amazing part of the day for us was the "first look" photos before the wedding. Our photographer found a nice spot for us to have our first look. I enjoyed it because it was the only time on big day where we could be close and pretty much alone.
What else would you like to share about your big day? I would like to share that it goes by fast. It is an amazing whirlwind of activity and before you know it the night is over.  Enjoy every second!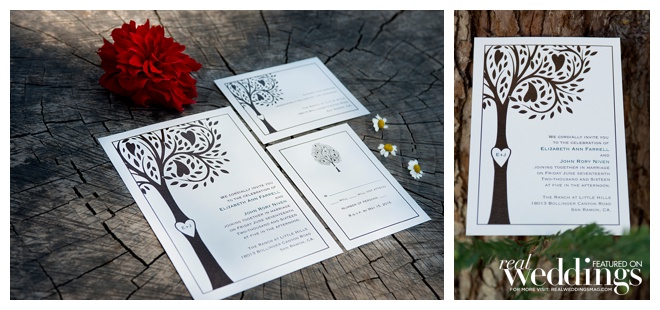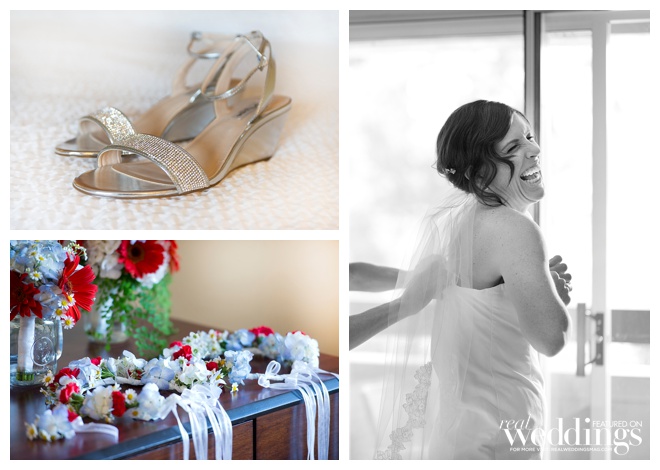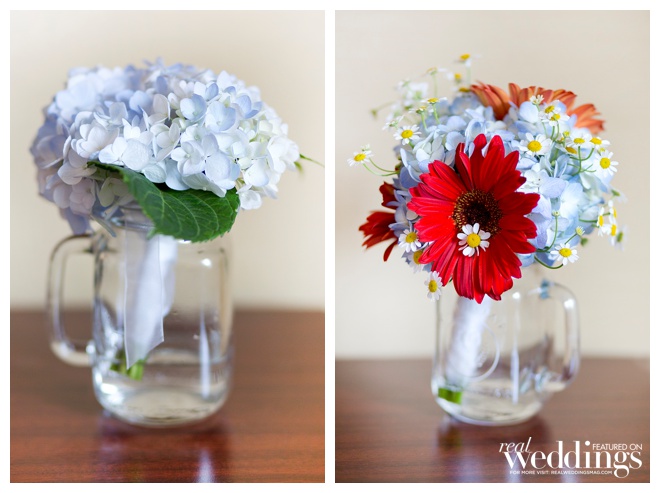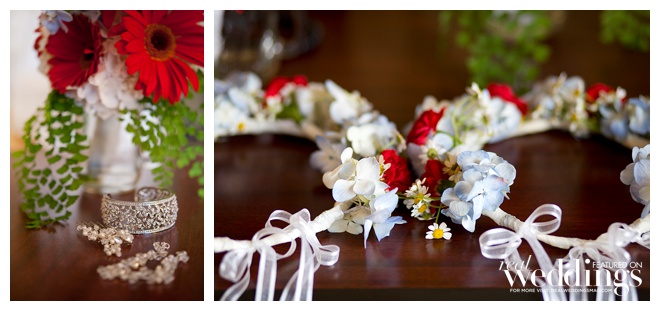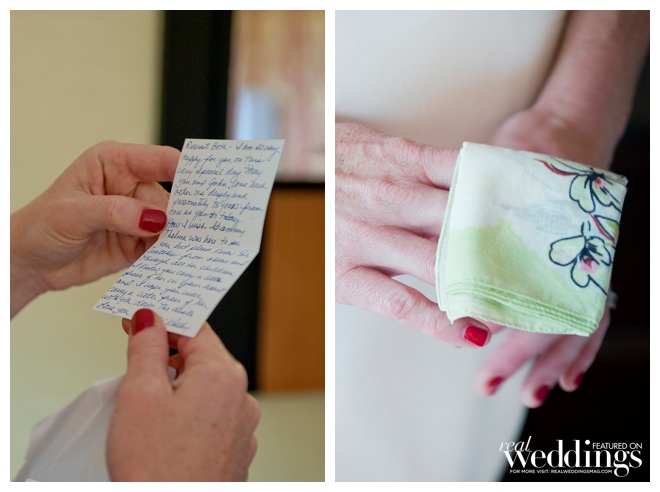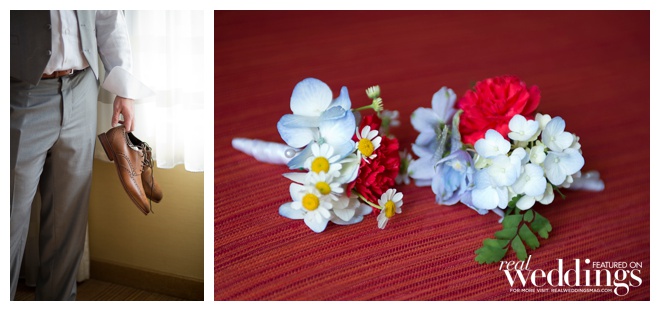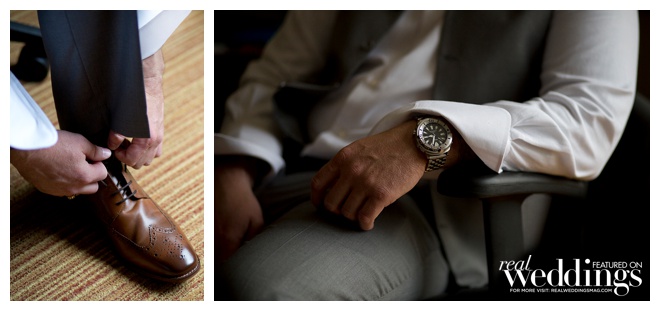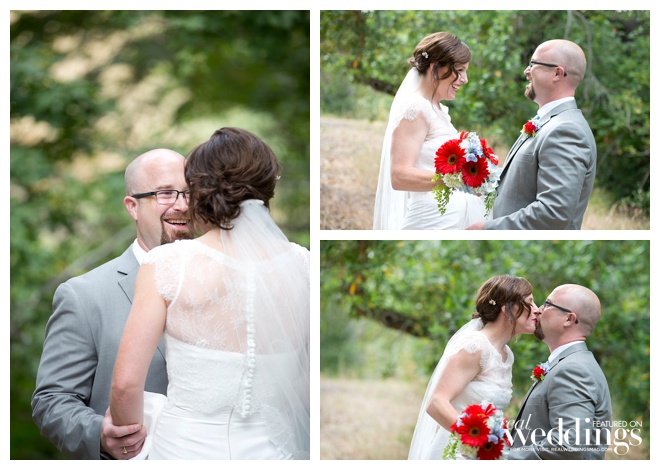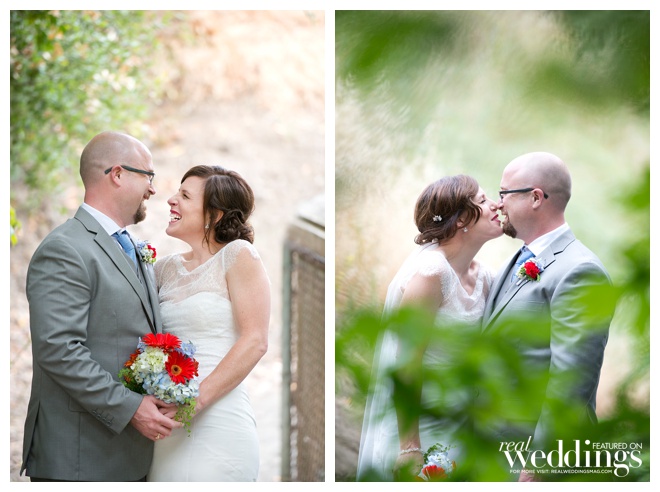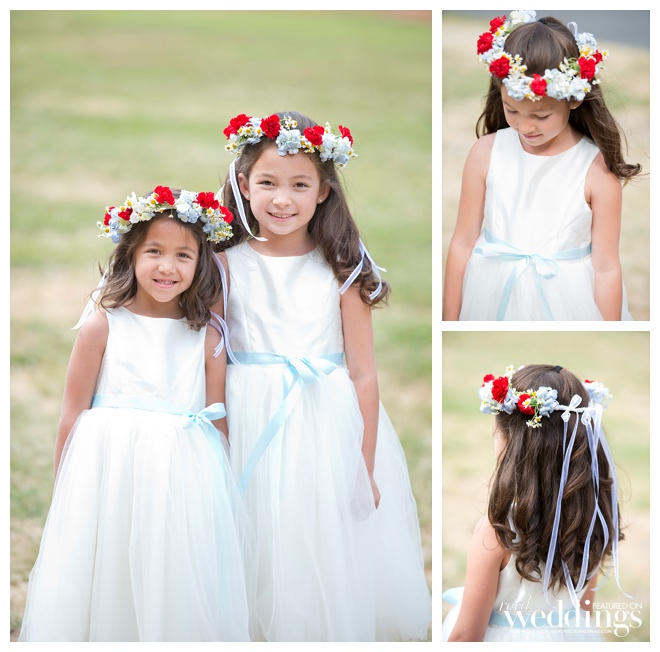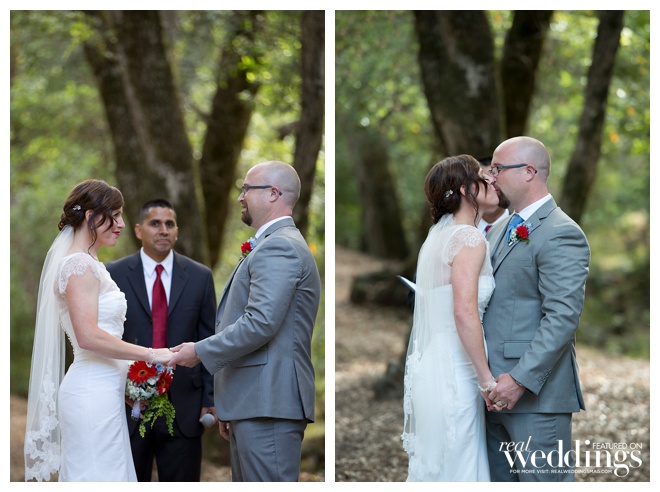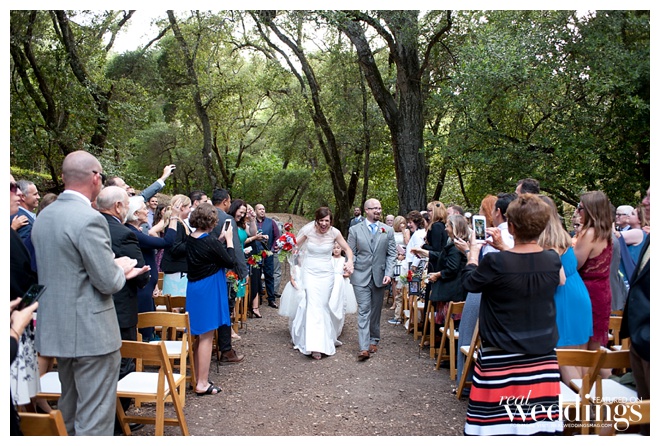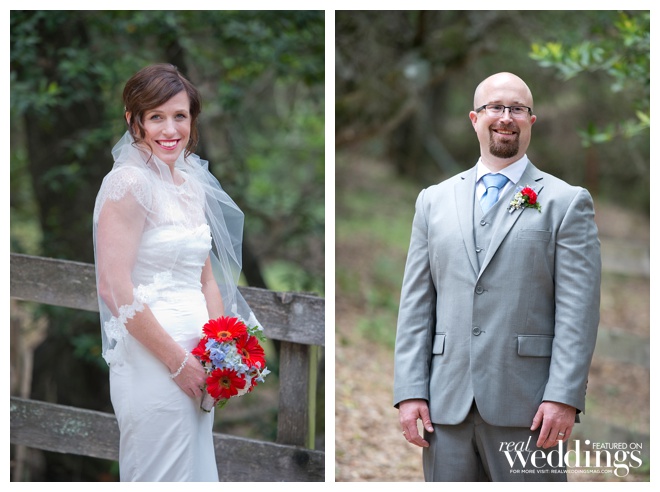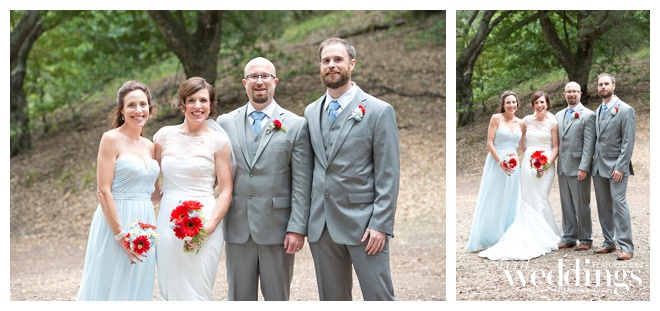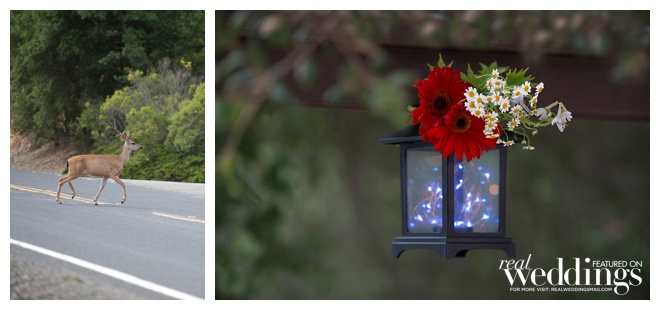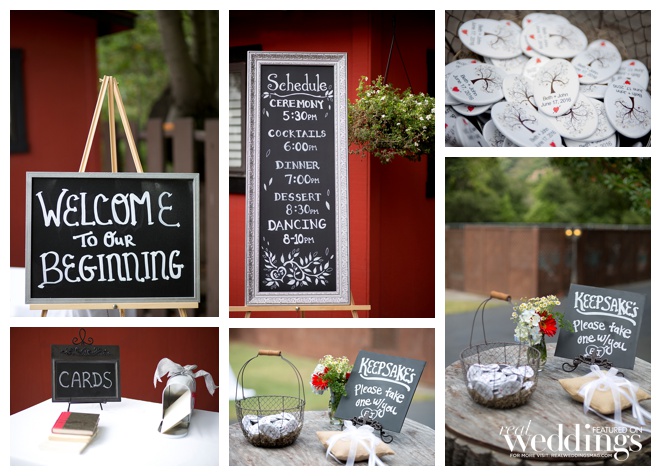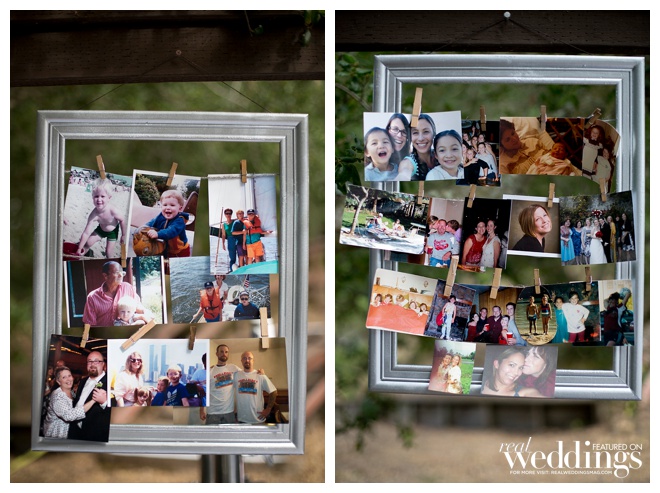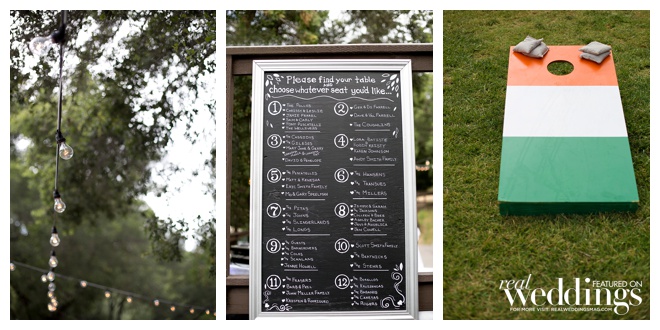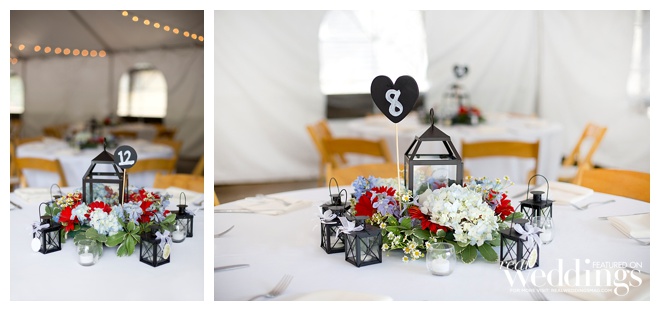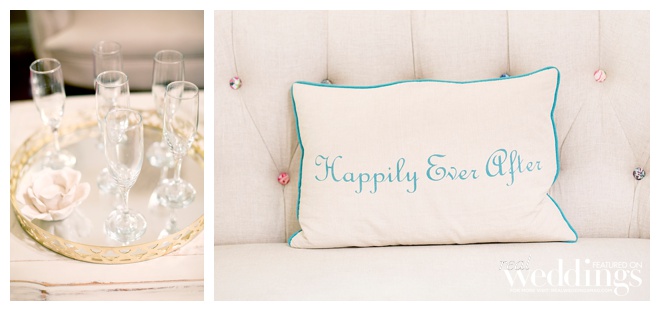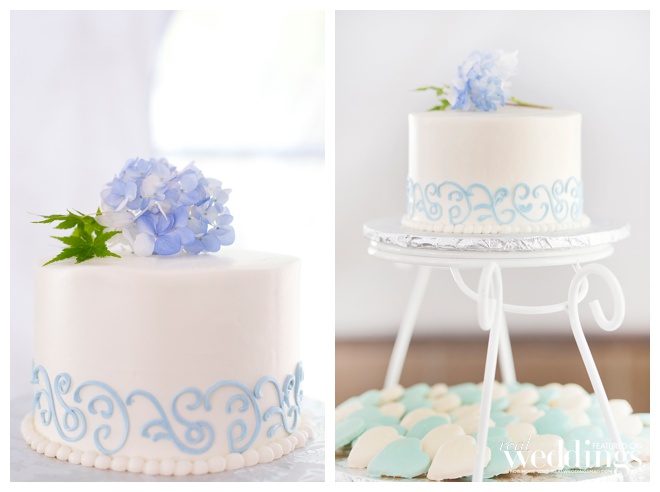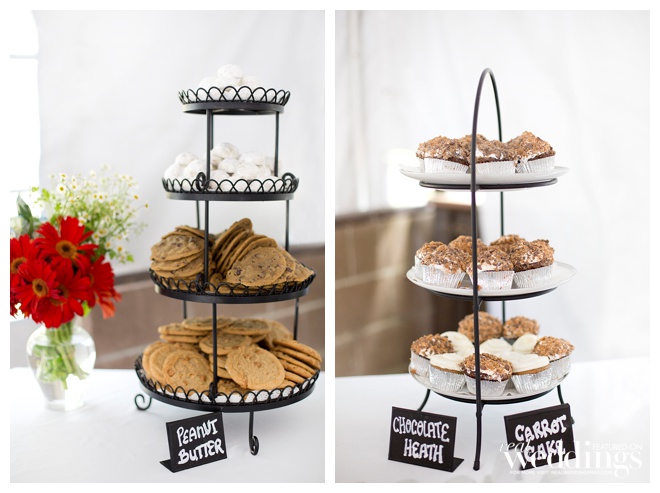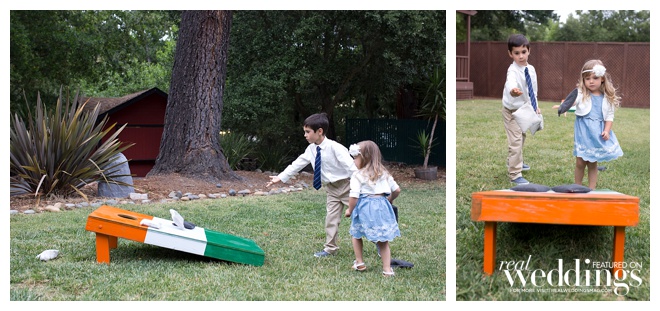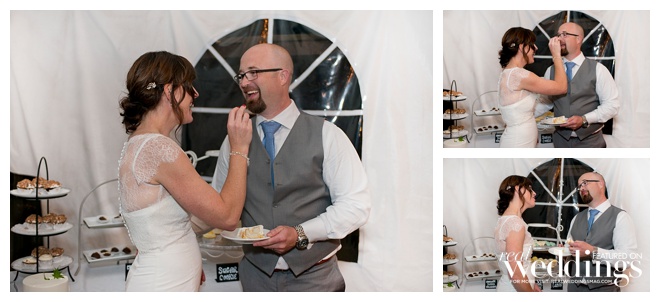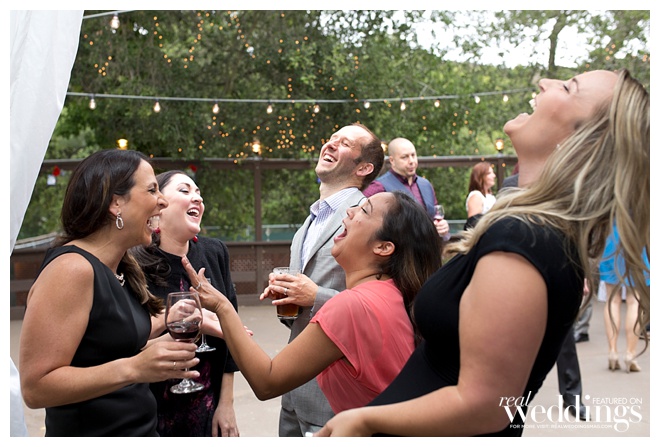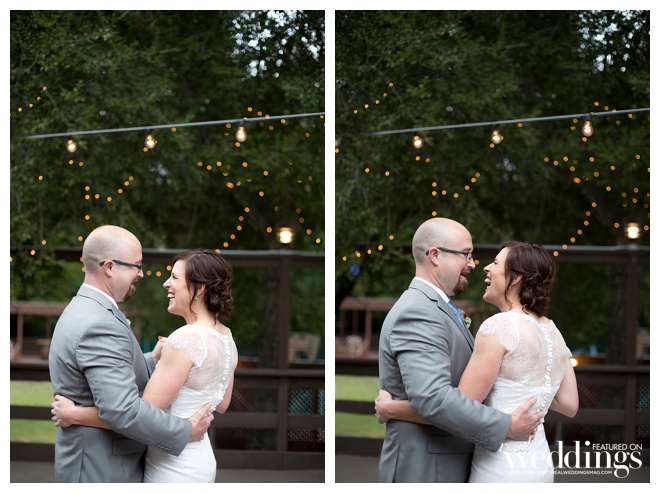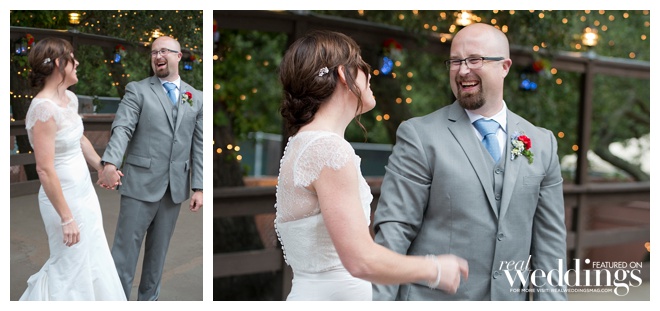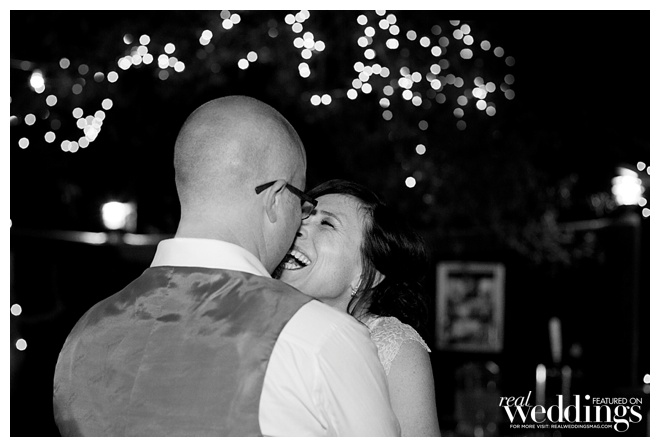 Ceremony and Reception Site, and Caterer: The Ranch at Little Hills
Officiant: James Long
Photographer: Christine Glebov Photography
Cake/Desserts: La Gateau Elegant
Flowers: Kathy Hansen
Favors: Favors were DIY by our mothers.
Bridal Attire: Beth's dress was provided by her sister. Beth carried on a tradition her Mother and Aunts started by wearing the same wedding dress. Beth wore her sisters dress who was married the year before.
Bridesmaids' Attire: Geninee's Bridal
Hair: Anna Josette
Make-up: Annie Guest with Mary Kay
Invitations: Bridal Bargins
Signage: Penny Wilkins
DJ/Entertainment/Band: DJ Justin Entertainment
Honeymoon Location: The Plantation Resort in Kauai.
First Dance Song: "At Last" by Etta James
Blog post by Real Weddings Magazine's Social Media Maven, Aimee Carroll.
Subscribe to the Real Weddings Magazine Blog! Click here: