Here to inspire you, it's Real Weddings Wednesdays! Today, we present Alexis & John!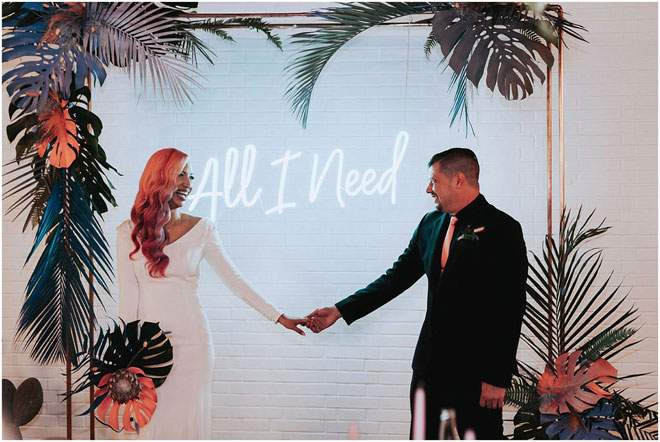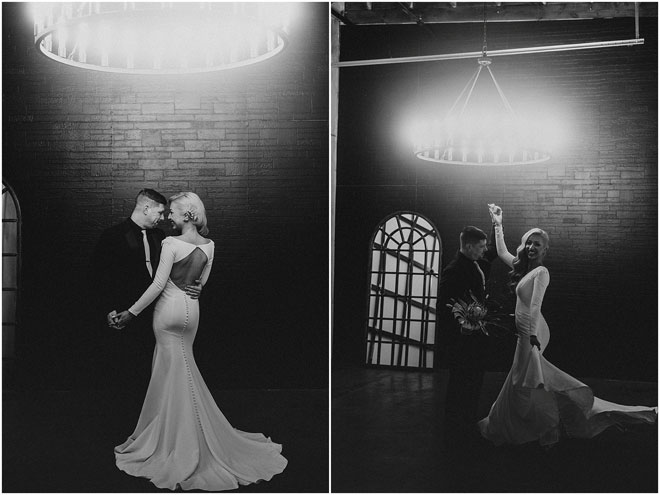 Wedding Date: November 11, 2020 (elopement in Iceland with a pre-reception on November 9, 2020)
Tell us a little about you and your beloved: We met through work and got engaged in New York in March of 2019 and then set our date for November 2019, which felt like a very tight timeline. Alexis worked tirelessly with our amazing wedding planner to make sure everything fit her vision. We did a botanical theme, handmade most of our decorations and signage and tried to keep everything as simple and low-stress as possible. Well except for the five wedding colors, two dresses, trip across the world and hours and hours of DIY projects.
While all of our planning was done remotely except for one trip to California, everything came out perfect. Looking back, this aggressive timeline allowed us to celebrate with friends and family and also take the trip of our dreams
What was the most amazing part of your day? Being around friends and family and sending us off on our journey to elope.
What else would you like to share about your big day? This was not a standard wedding, and it was perfect for us. Our day was special because it was just for us, just what we wanted.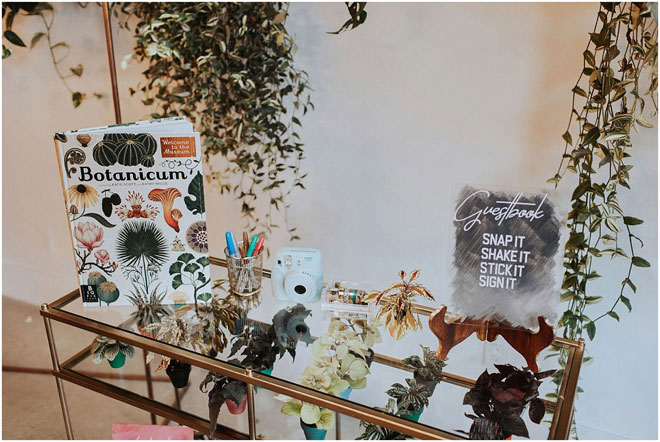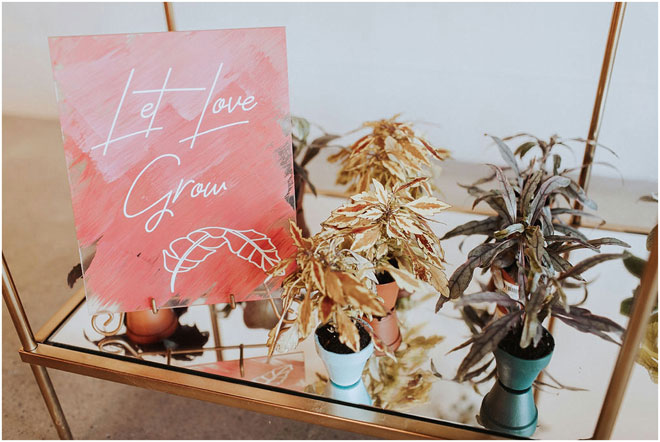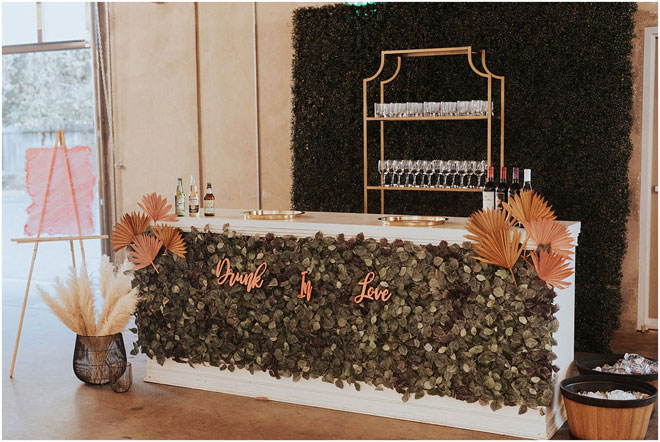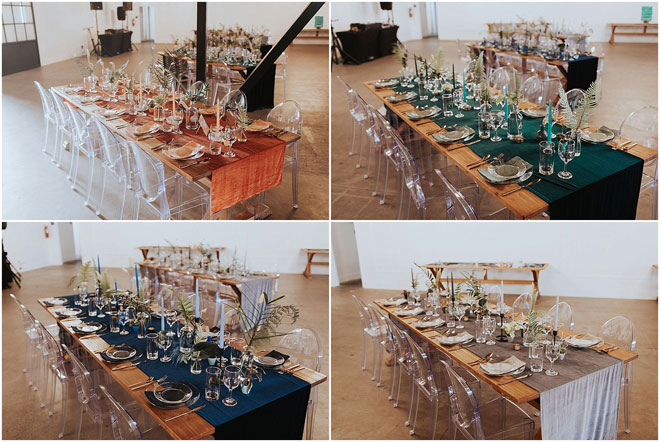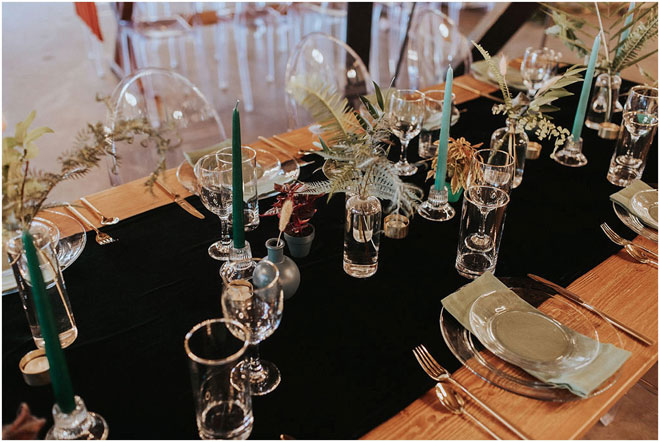 Photographer: Wander Love Photography
Videographer: Peter Syravong
Reception Site and Select Furniture Rentals: BLOC Venue
Wedding Planner, Decor and Linen Rentals, and Select Furniture Rentals: Anya Camp with Stella Rental
DJ and Lighting: DJ SoGuapo and DJ Jaysoo
Caterer: Chando's Tacos
Bridal Attire: Bliss Bridal Salon (Fort Worth, TX)
Bridesmaids Attire: Lulu's
Hair and Makeup: Hair and Makeup by Yuliya
Flowers: Walnut and Main
Invitations: DIY and Basic invite
Signage: DIY
Cake: Above and Beyond Cakes
Bar: The Horseshoe Bar
Favors: Homemade pots with plants from Steve's Leaves to bring a little of Texas to Sacramento, which we also used as decor.
Honeymoon Location: Paris
First Dance Song: "Always Remember Us This Way" by Lady Gaga and Bradley Cooper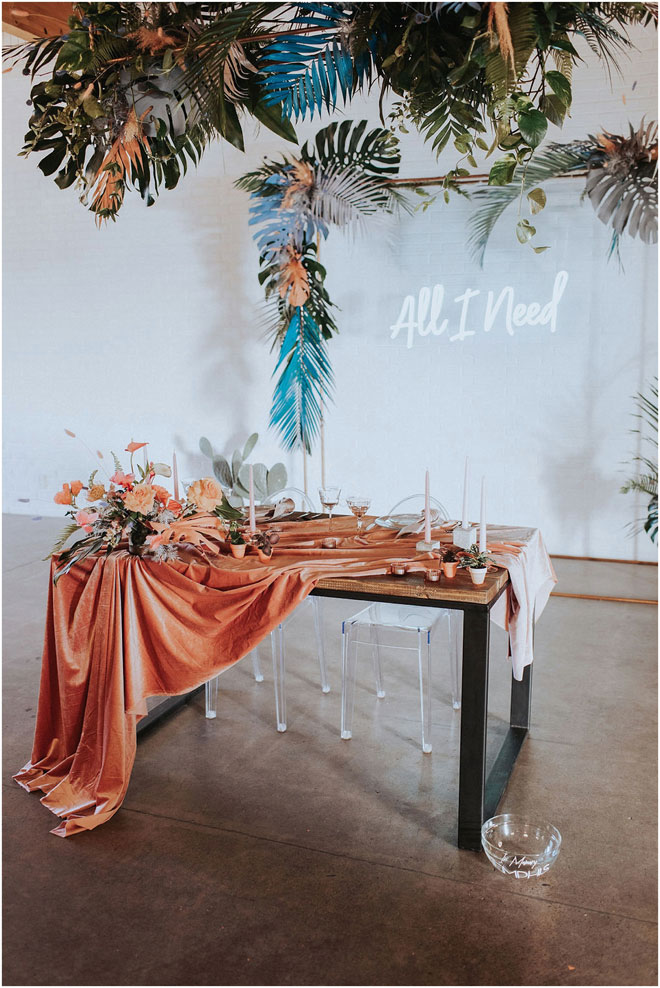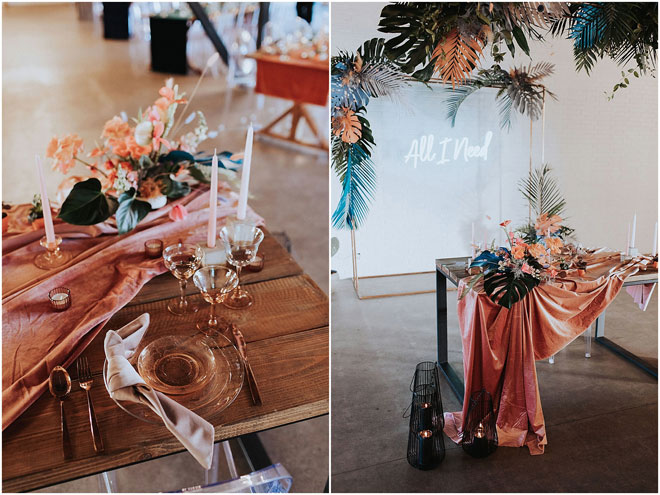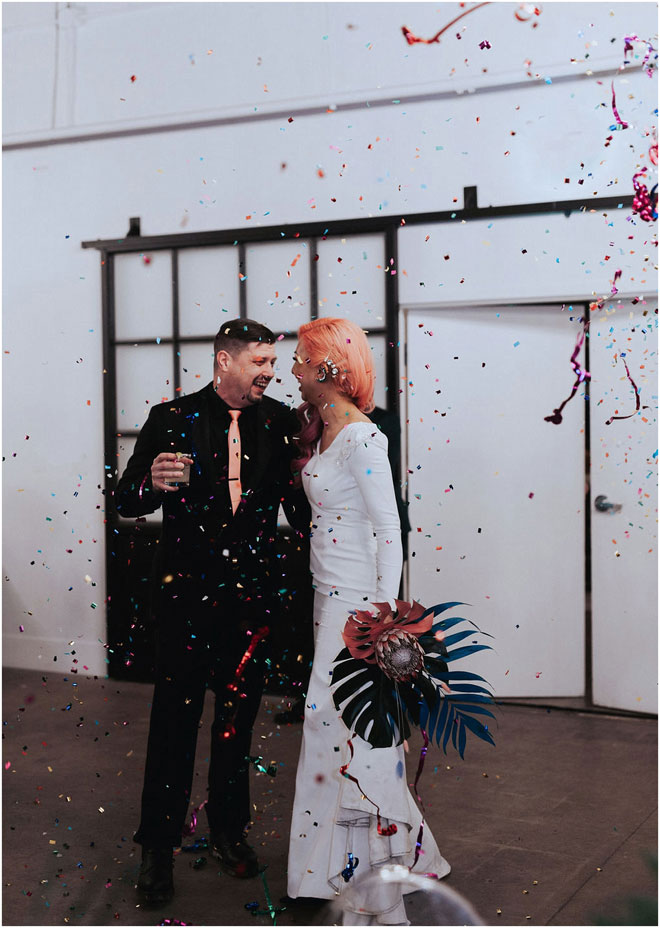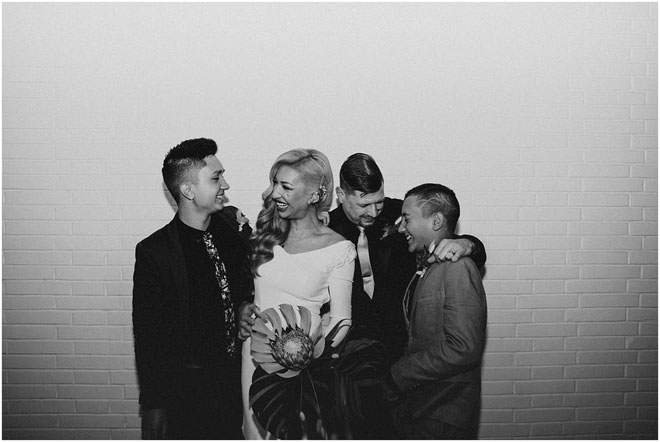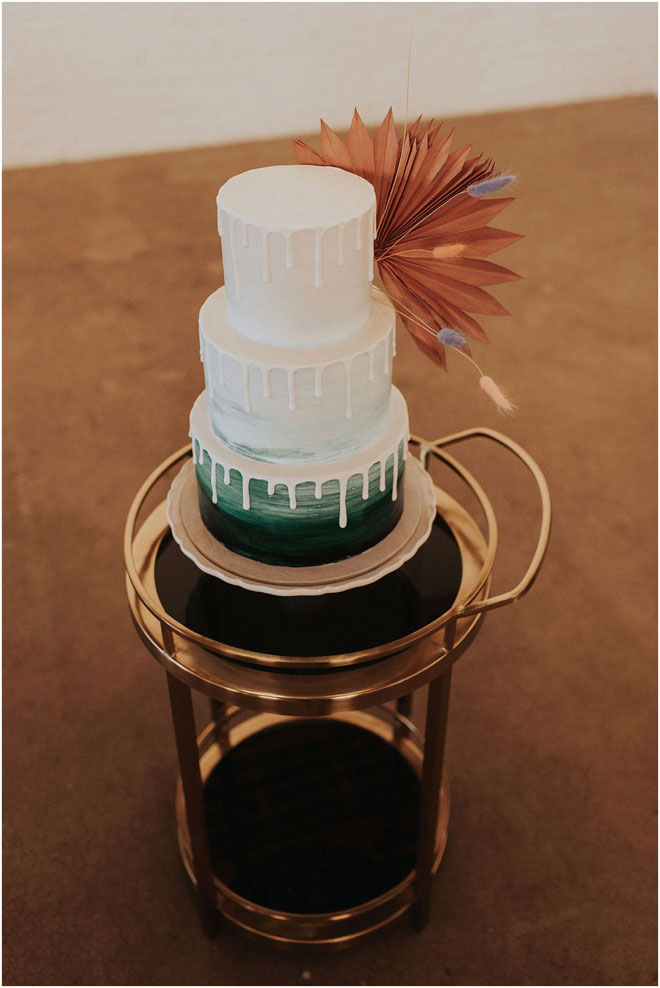 Any advice you'd give to couples planning their wedding right now? Just accept the fact planning anything is stressful. Then once you get that, don't settle for anything and really push the envelope to match your vision and don't be afraid to think outside of the box. Pick wedding vendors that you easily connect with; they will make a difference! Most importantly remember this day is for you two and not anyone else. Decide what is most important to you when planning your budget, for us it was florals and great-tasting food. Keep that in mind when making decisions.
Anything you would have done differently? Not a thing. I would have ate more tacos, but we were busy.