Let's get to the point, ladies. Being a bride requires a lot of time on your feet.
First you walk down the aisle, then you're running off for pictures, not to mention dancing the night away with your guests. Just the thought of it is enough for me to run and grab the box epsom salts.
I totally understand a bride's decision to wear heels. We're talking about glamour, height and personal style. We're totally on the same page. But…wouldn't it be nice to also be comfortable during the long day ahead? If that's something you desire, may I suggest the ballet slipper? Sweet, simple and elegant, it's also fabulously easy on your feet.
Our friends over at Advantage Bridal have a bunch of beautiful slippers to choose from, for you, your bridesmaids and your flower girls. Here are a few of our favorites for the darling bride: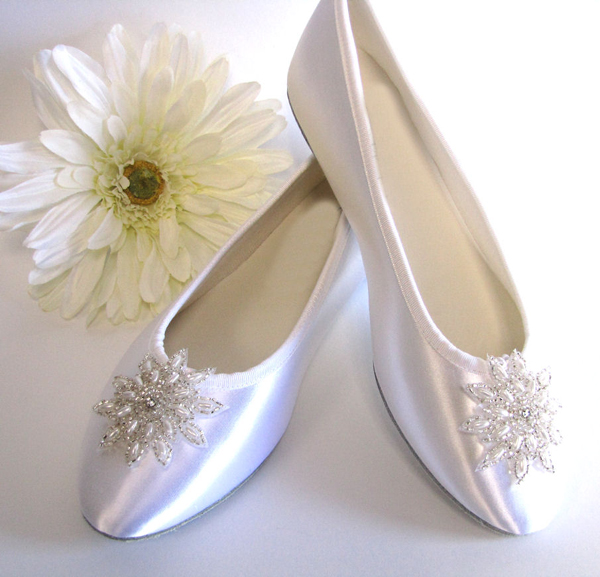 These gorgeous dyeable satin ballet slippers are embellished with a stunning pearl and bead applique.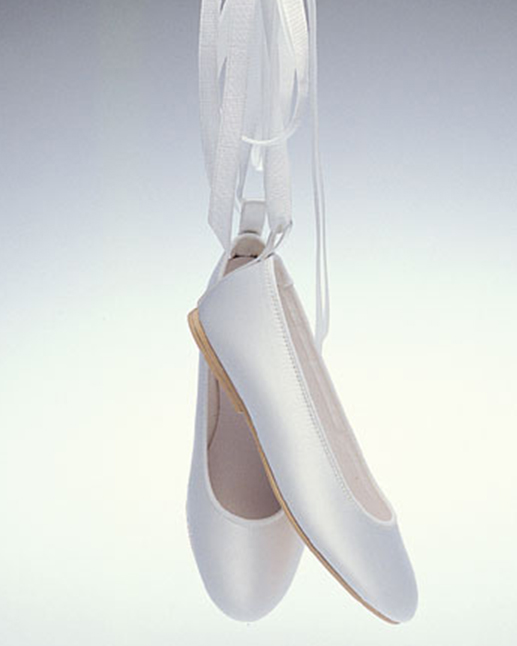 Popular dyeable satin lace-up ballet slipper with durable leather soles, complemented with a dyeable lace-up grosgrain ribbon.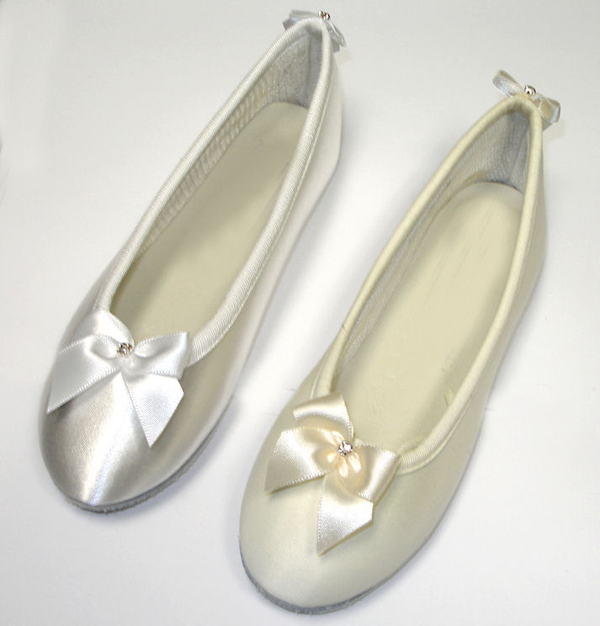 These beautiful satin ballet slippers adjust with a drawstring top. They are embellished with gorgeous satin bows with a rhinestone accent and feature leather soles. Very comfy!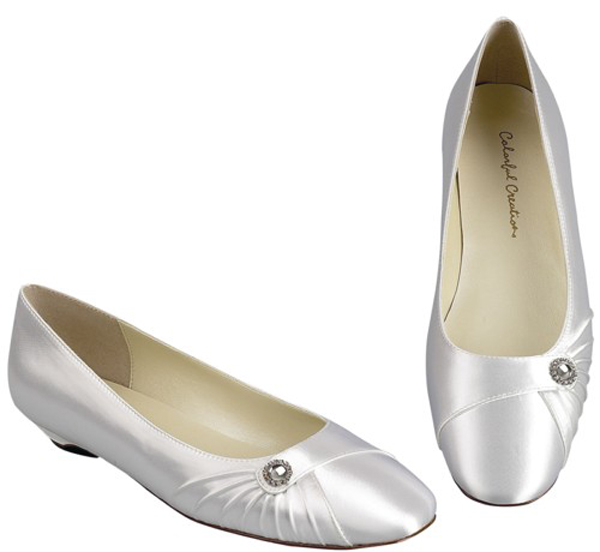 Colorful Creations Beauty is a stylish flat ballet slipper with pleating and adorned with a gorgeous rhinestone encrusted ornament.
Find these and other beautiful ballet slippers online at AdvantageBridal.com.
Blog post by Always a Bridesmaid Columnist Darren Elms.
Photo courtesy of Advantage Bridal.
Do you have the new Real Weddings Magazine iPhone and iPad App?
Download it from the Apple App Store Today: REAL WEDDINGS MAGAZINE!
---
---
Looking for local Sacramento wedding vendors?
---
Subscribe to the Real Weddings Magazine Blog!