We know Jazmin from years ago! She was one of our great interns for our company, and even works in our local wedding community now. It makes us smile to see our team do great things for our local community, and we smile even more when they find their love! Jazmin and Troy were pure joy to work with: easygoing, fun and flirty (with each other of course!). See more photos of them and read about their love story below!
Check out the digital edition below, or click here to view!
Real Weddings Magazine: What made you want to model for this photo shoot?
Jazmin: When we first started dating, and I was an intern for Style Media Group, Troy would sometimes come with me when I got to visit different shops in the area! That was such an exciting time for us because we were just getting to know each other and exploring new places was a fun way to do that. So, when Wendy reached out and asked us to model it was kismet! Like we had come full circle.
RW: Tell us about your modeling experience.
J: I've done a few styled shoots before, but this was the first one where my hair was actually styled, so as soon as the day started and I sat down in Arrvada's chair I was super excited! It was also the first time I got to model multiple dresses in one shoot and I loved it! My favorite part of the day though, was modeling with Troy. He's a photographer so he's seen me model before but modeling together was so different. All the smiles were genuine, and we couldn't stop complimenting each other and saying, "I love you." Neither of us imagined this shoot was going to make us act so lovey dovey and spark so many butterflies; we felt so wonderfully silly! We can't forget to mention how beautiful the drive from Folsom to Gardnerville was; those green meadows framed by the mountains were surreal looking.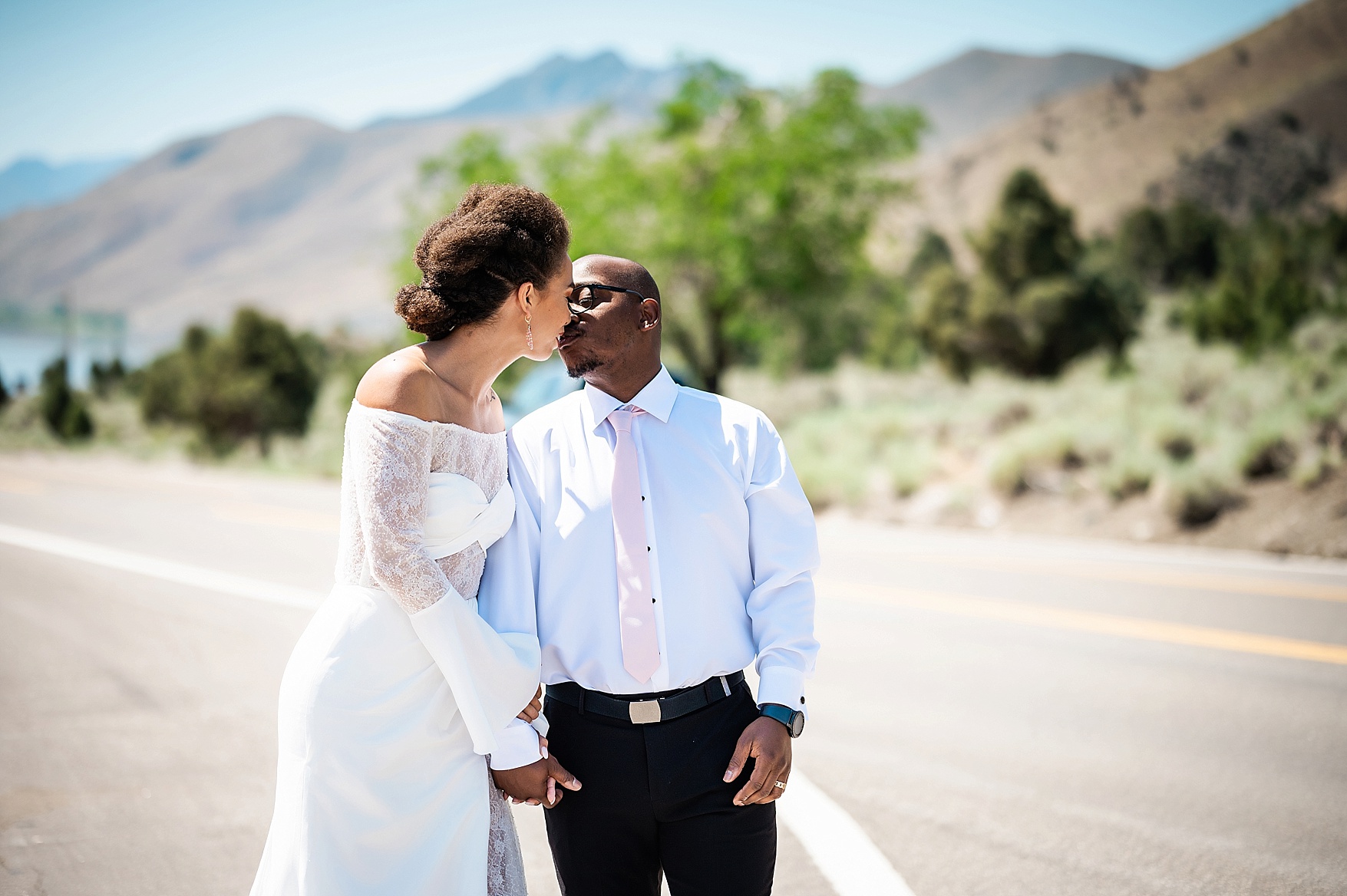 RW: How was modeling with your significant other?
J: We weren't expecting that modeling together would be like a preview of the wedding day, but it totally was. It was the first time I'd ever seen Troy so dressed up, he's more of a sportswear guy, and as you can see, he cleans up NICE! Modeling with each other was so natural and being there to literally support and encourage each other (mostly me because I can't roller skate and would've fallen down at least 10 times without Troy) was the best!
RW: What was your favorite part of the shoot? Did you relate to the concept/theme?
J: There were so many unique elements of the shoot, but my favorites were the giant disco ball over the ceremony arch and the cotton candy wall! We loved that the concept was all about celebrating everlasting love with a bright, colorful, sugar-fueled dance party!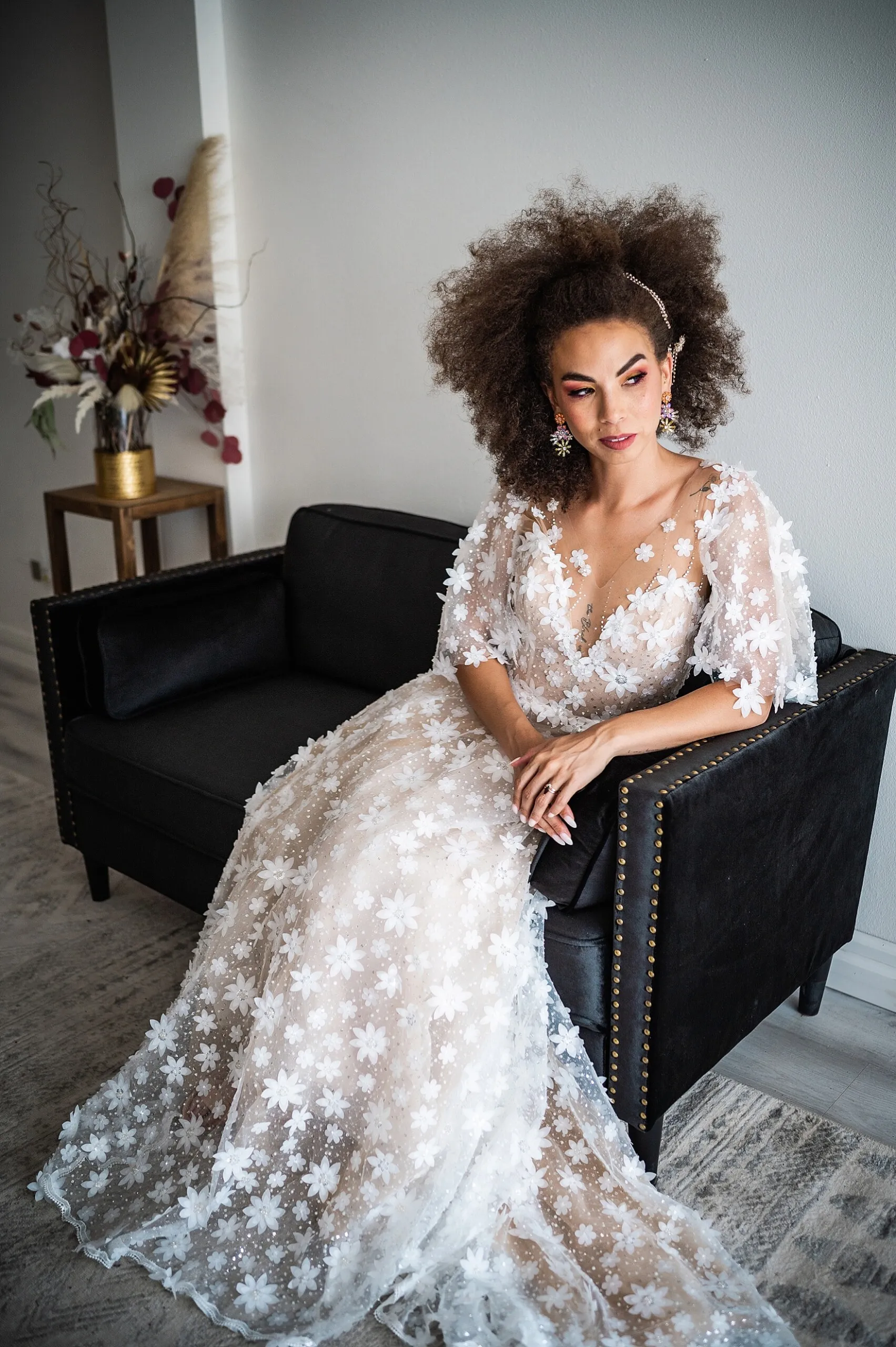 RW: Tell us about your love story. How did you meet? What was the proposal like?
J: We met seven years ago while we both worked at the Nike Outlet in Folsom; it only took two weeks of us hanging out to realize we were in love. Troy organized a photo walk while we were on our most recent trip to New York, where he's from. We met up with his family and friends and took photos all over downtown and ended the night at Bryant Park. The lawn had just been cut and there was a red rope surrounding it with signs everywhere saying "DO NOT WALK ON GRASS" so naturally Troy asked me to go out to the middle for a picture with him. I tend to be a rule-follower so I actually said no the first few times he asked, finally he looked at me and said, "C'mon, trust me! I'm your guy." That's when I started to realize something might be up! He handed his best friend his camera, walked me out to the middle of the lawn, and got down on one knee. I was so giddy, I couldn't stop giggling. I managed to say, "Well, are you gonna ask me?" to which he replied, "Yeah, are you gonna marry me?!" When I said yes, he did a little dance and our friends and family, and even some of the people at the park, clapped and cheered! It was perfect. He even planned a surprise engagement party with his whole family the next day!
RW: Tell us about your wedding day.
J: We're getting married next fall in El Dorado Hills, the rolling hills in this area have always had my heart. We're going for moody and urban meets 2004 Pride & Prejudice theme, so the style will reflect both of us in a 'wow these two things are totally different but go together beautifully' kind of way. Also, it'll be the first time a lot of our New York family will be meeting our California family and it's going to be a huge party!
RW: If you could offer any advice to engaged couples what would it be?
J: Give yourself time! Working in the industry for so many years and being a bride now myself, I've seen so many people rush their engagements and dive so heavily into planning that they don't give themselves any time to enjoy being engaged.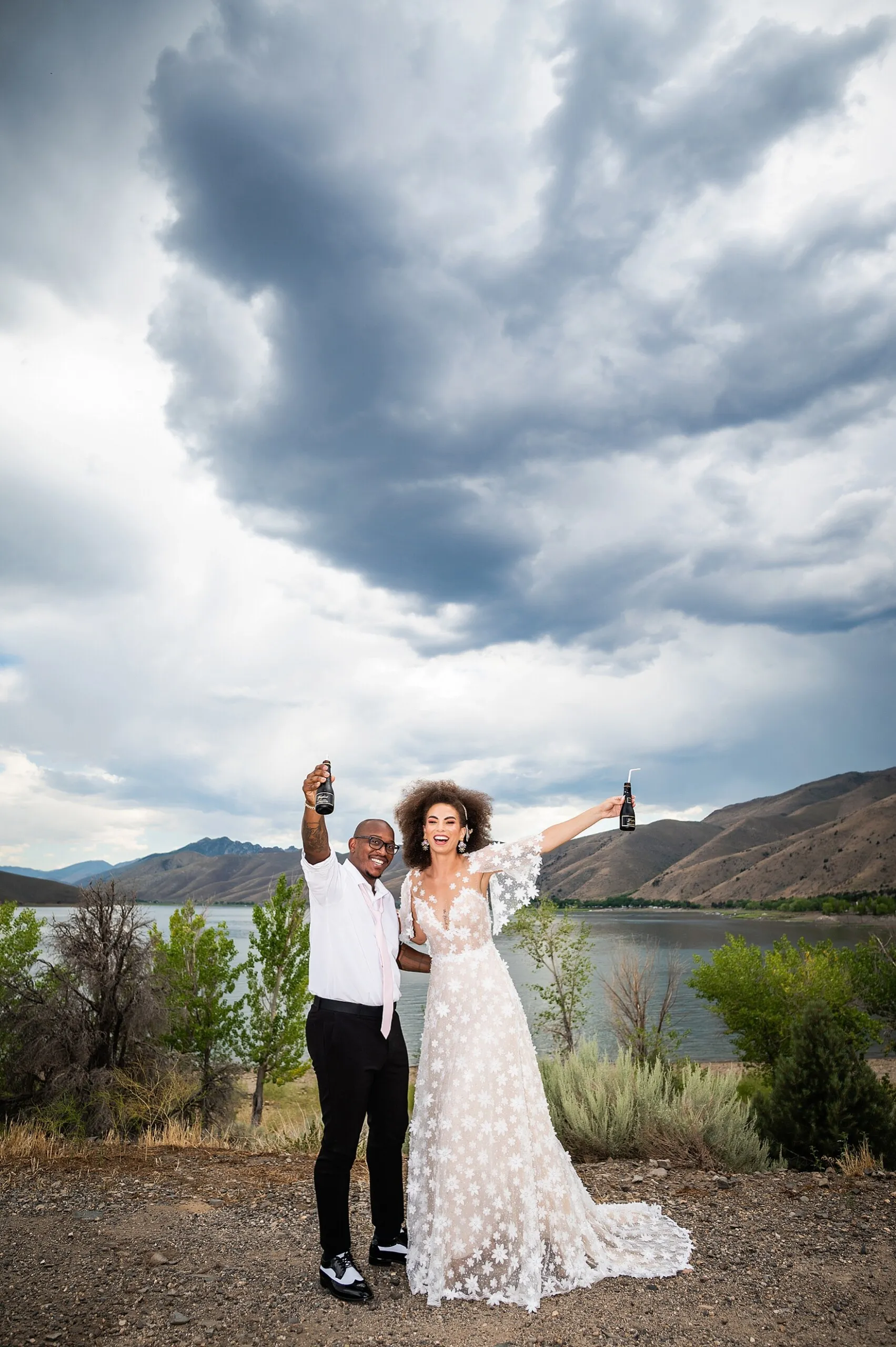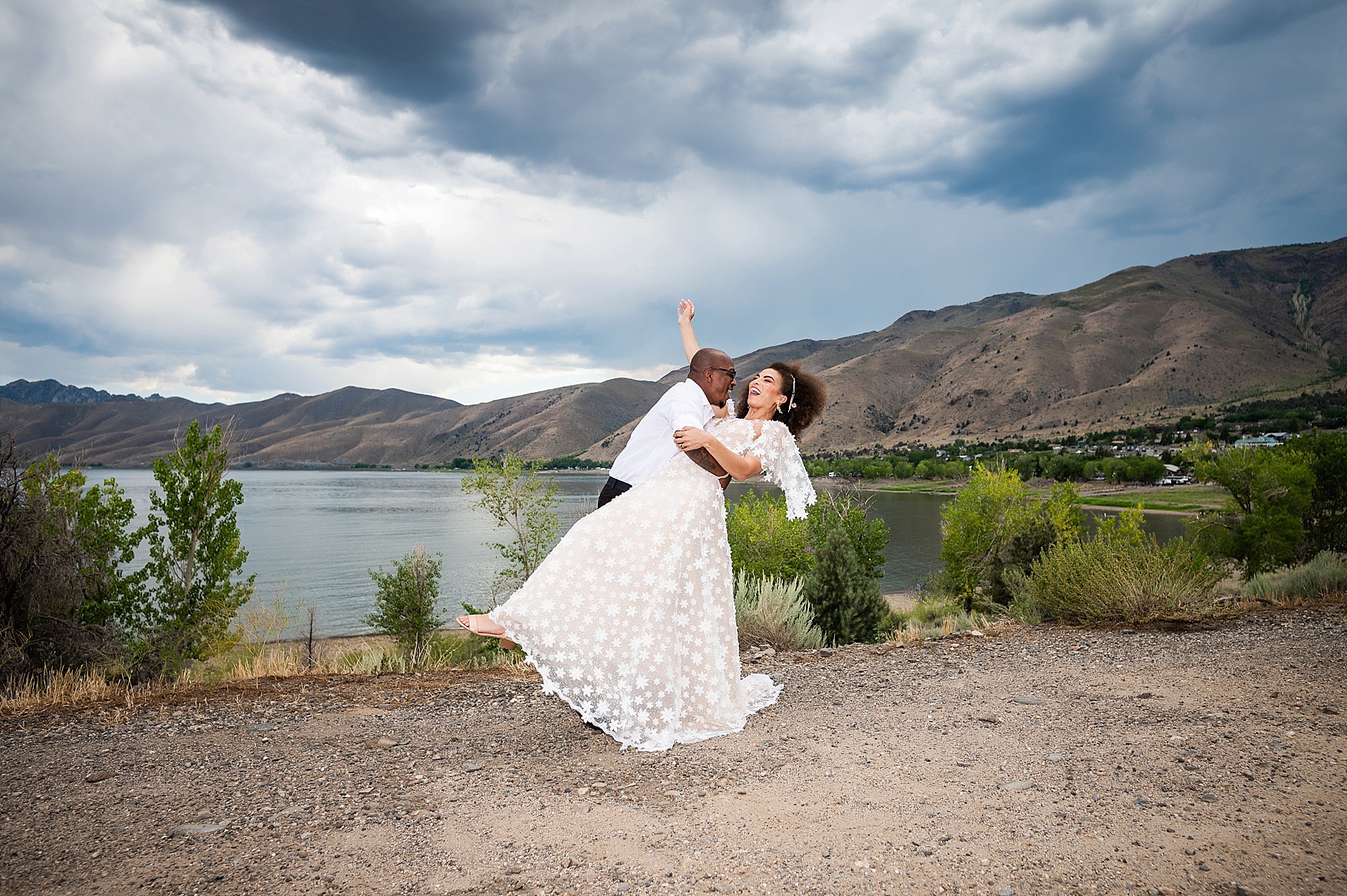 Special thanks to our real couple models, Jazmin + Troy, and all of the professionals who contributed to this feature!