We swear we only ever use real brides and grooms in our photo shoots, and Taylor + Chris are no exception even though they were expert models for us! Perhaps it's the true love they share?! Yeah, we think so! After all, it's easy to model as bride and groom when you really are in love. See more of these two and read about their love story here!
See more in the digital edition below, or click here to view!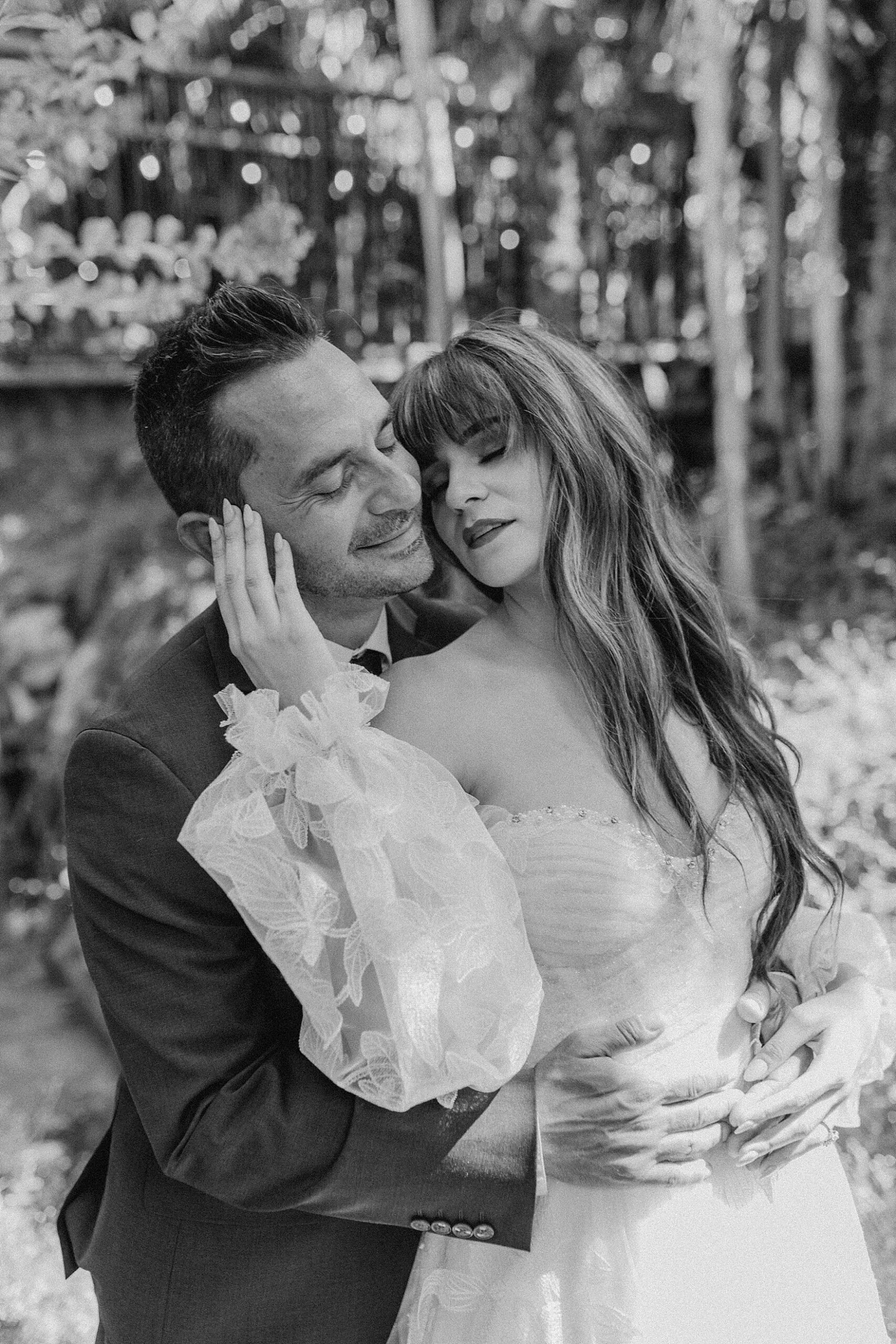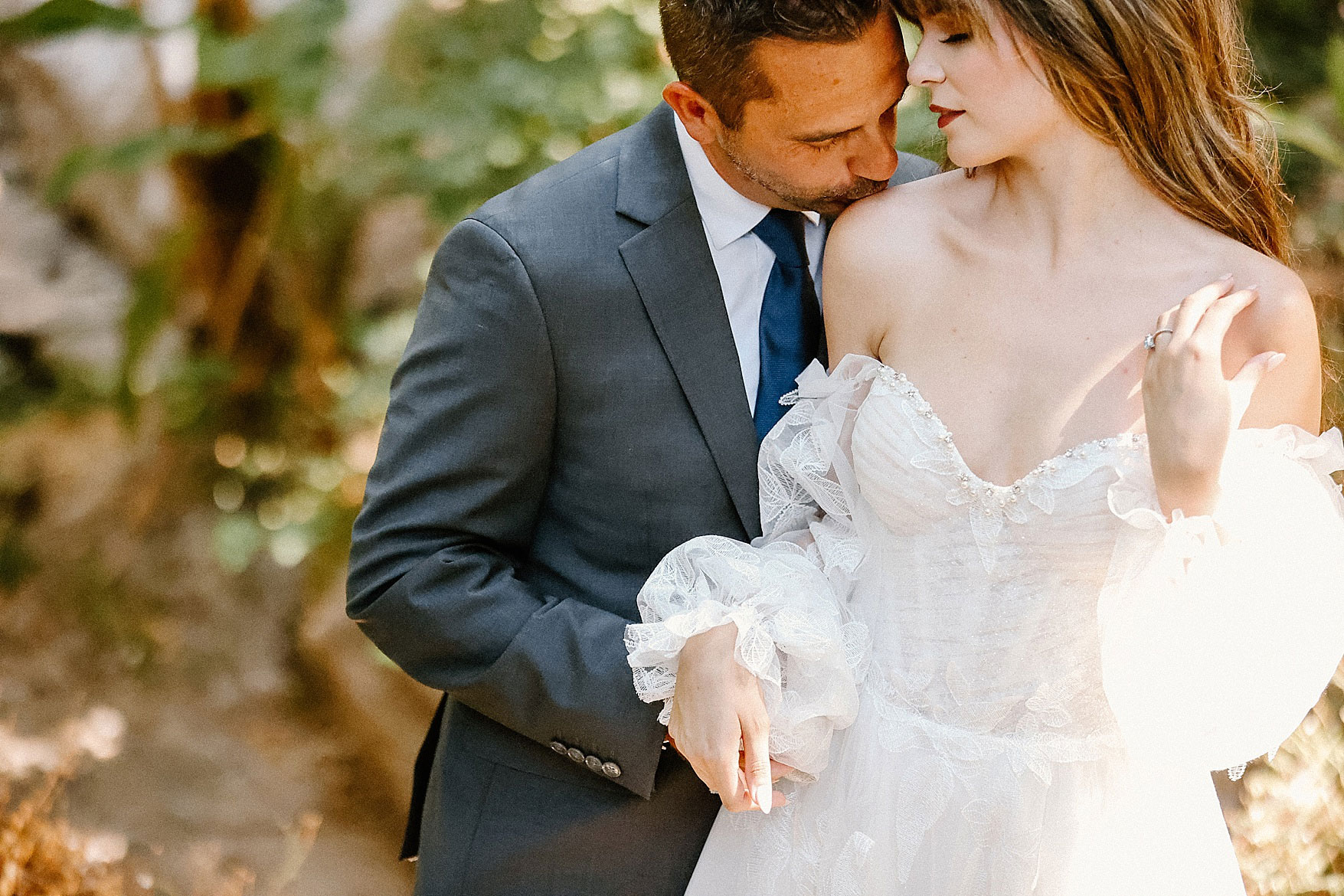 Real Weddings Magazine: What made you want to model for this photo shoot?
Taylor: We both are very comfortable in front of the camera and enjoy having our photo taken! We've been in couples shoots in the past as well as our engagement photos and they've all been such a blast for us, so we thought let's try a new kind of shoot before the wedding! We know that on our wedding day we won't have all the time in the world for bride and groom portraits, so having a full shoot dedicated to us as bride and groom is something we knew we would treasure forever.
RW: Tell us about your modeling experience.
T: Our modeling experience was nothing short of amazing! The Real Weddings team and vendors all worked together splendidly and we both had an incredible time. We both agree that our favorite part of the day was our first look. We are choosing not to do a first look on our wedding day but we both know how special that moment can be. So, the team made that special moment happen for us! We both weren't expecting to get emotional, but we got teary-eyed and it was a romantic intimate moment between each other. At the end of the day, we felt like we had grown closer and even more in love. It left us in anticipation for our wedding day when it'll all be real! This was just a sneak peek and we know that we can't wait to see each other on our big day.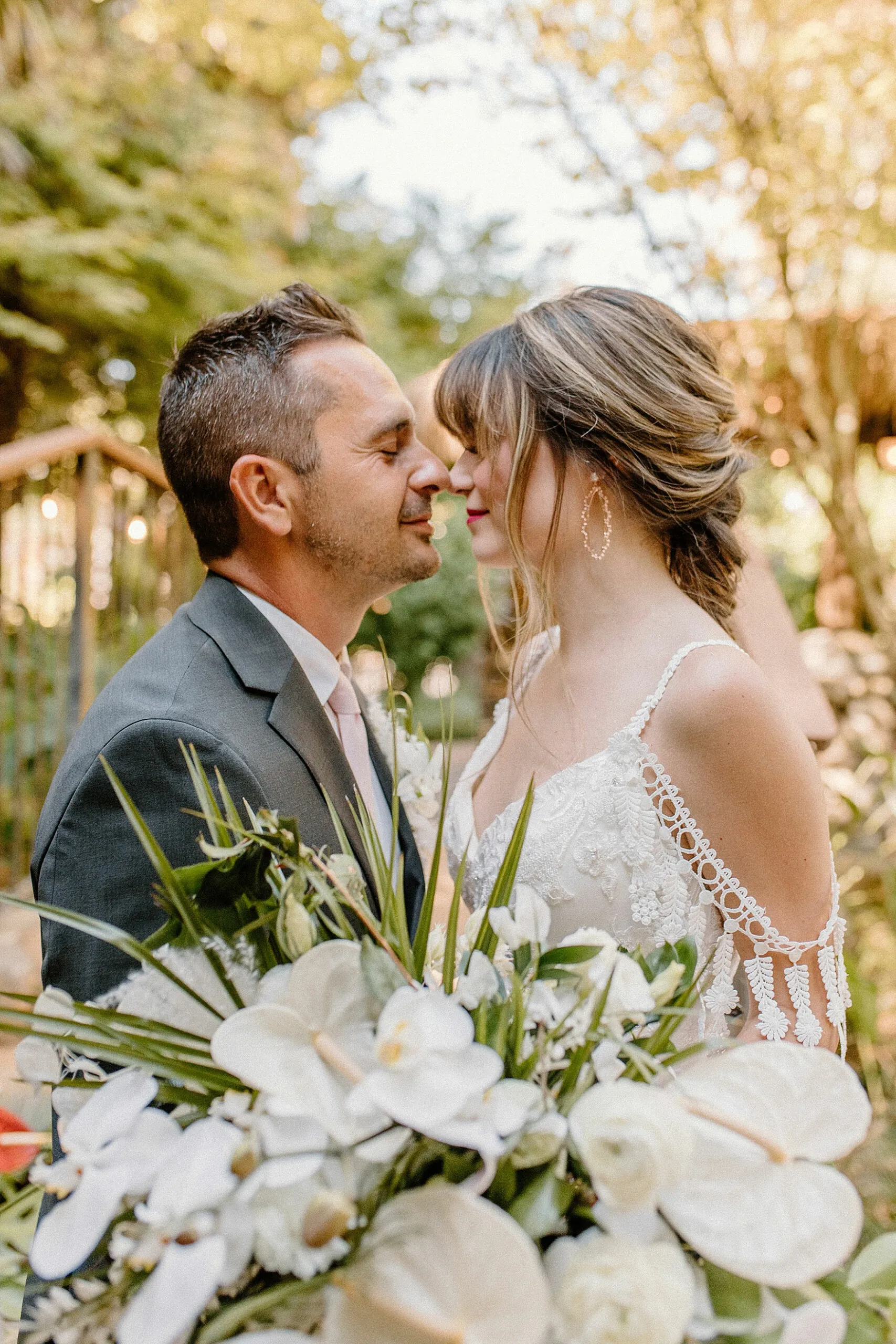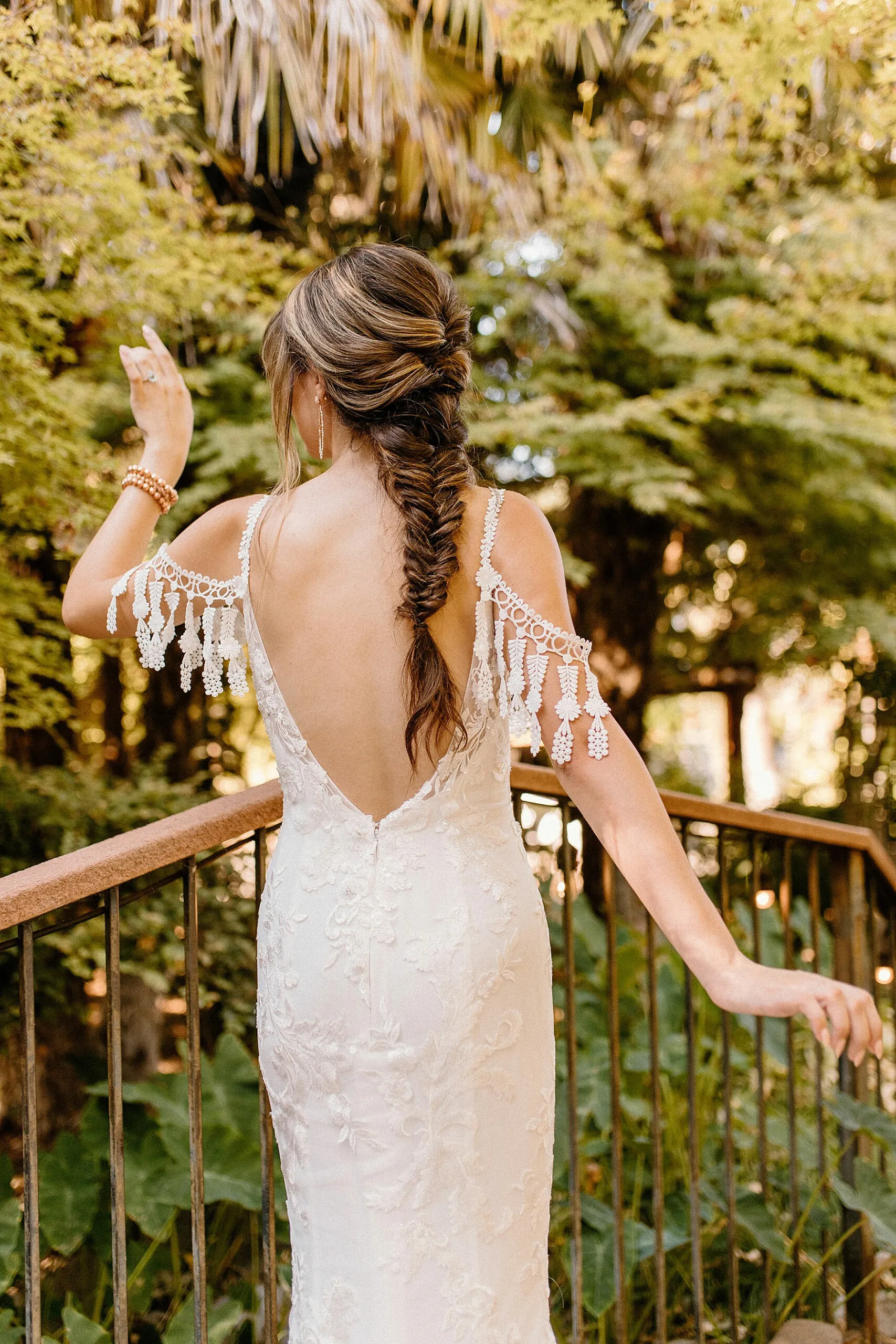 RW: How was modeling with your significant other?
T: Chris is so easy-going, handsome, and photogenic that he makes modeling look effortless. I felt so proud standing beside him as his bride. Staring into his eyes and having sweet moments like subtly mouthing "I love you" in between shots made me realize how lucky I am. This shoot will forever be one of my favorite things we've ever done together.
Chris: It was amazing to see Taylor in the beautiful wedding dresses and makeup before the wedding, that was the highlight of the day for me. It created anticipation and I can't wait to see how beautiful she'll be on our special day!
RW: What was your favorite part of the shoot? Did you relate to the concept/theme?
T: Our favorite part of the shoot was spending time together and how much it felt like a real wedding was happening! Everything came together seamlessly. We are both artists, so we share an appreciation for an attention to detail. No detail was spared, and we could see how much love and hard work went into the shoot. The theme of the shoot was far from what our wedding theme is, but that's what made it so fun and unique! We were able to experience a whole different wedding style basically and we found it did fit us well! Our first ever vacation together was to the Bahamas, so having a bohemian tropical theme in a tropical venue felt special to us.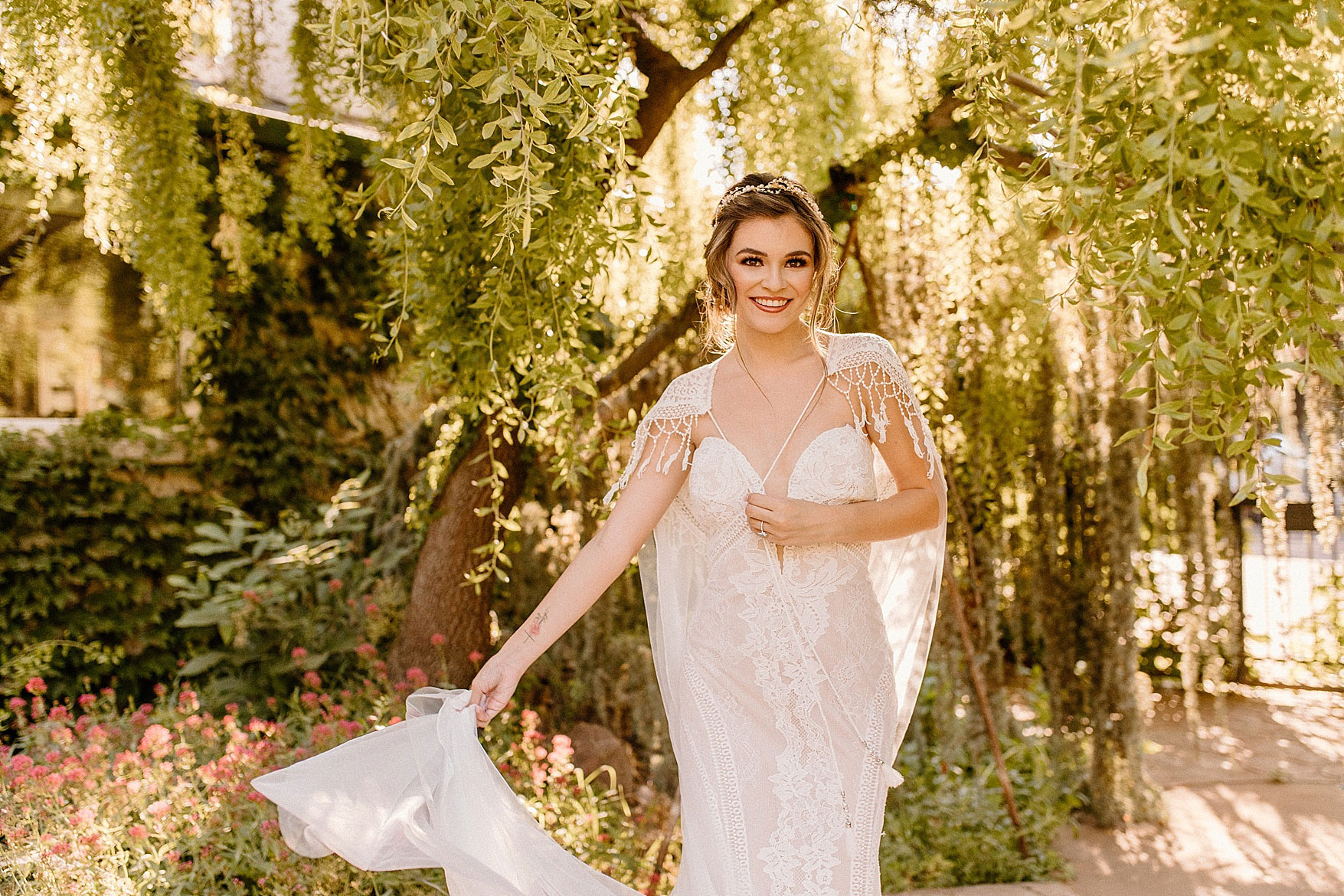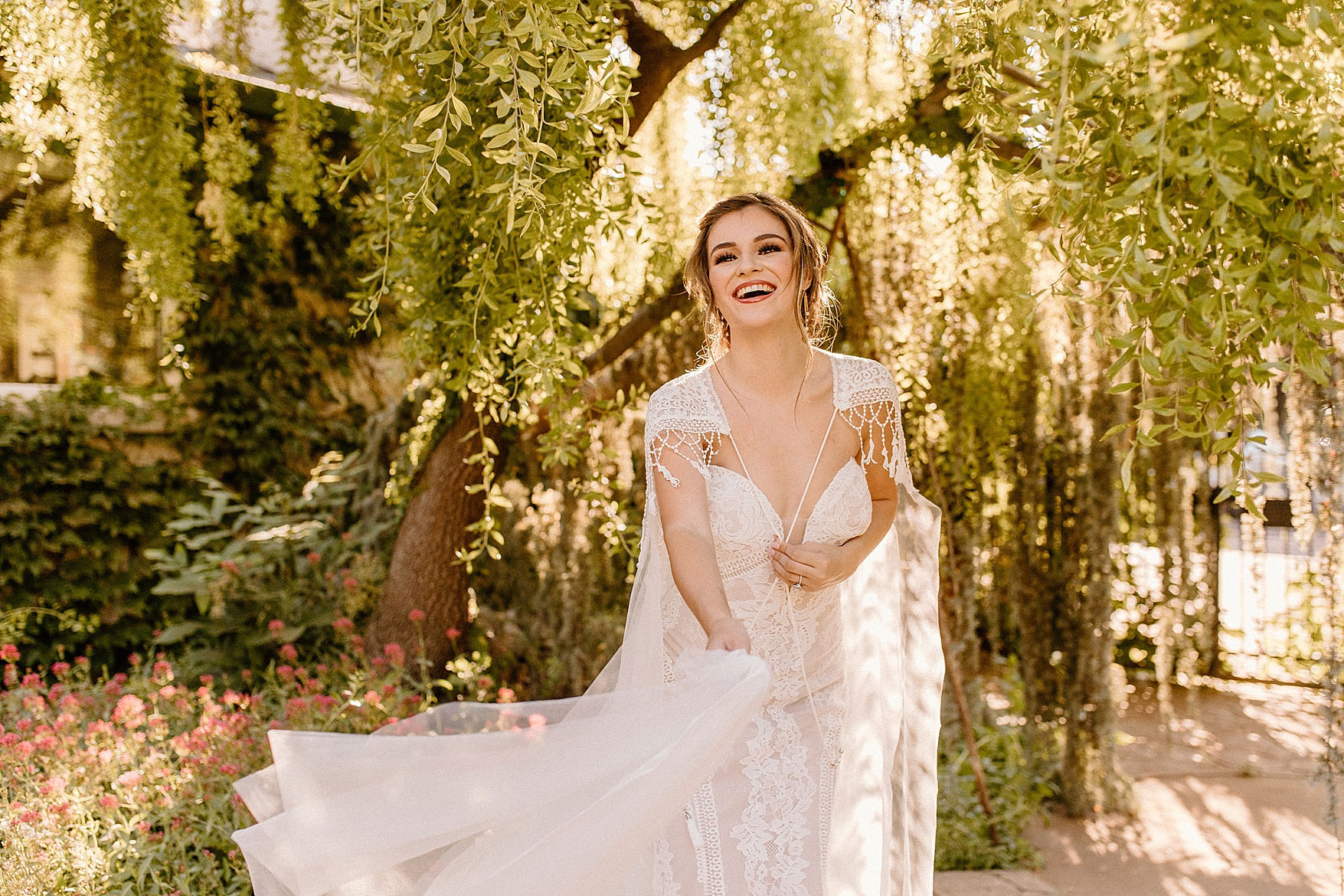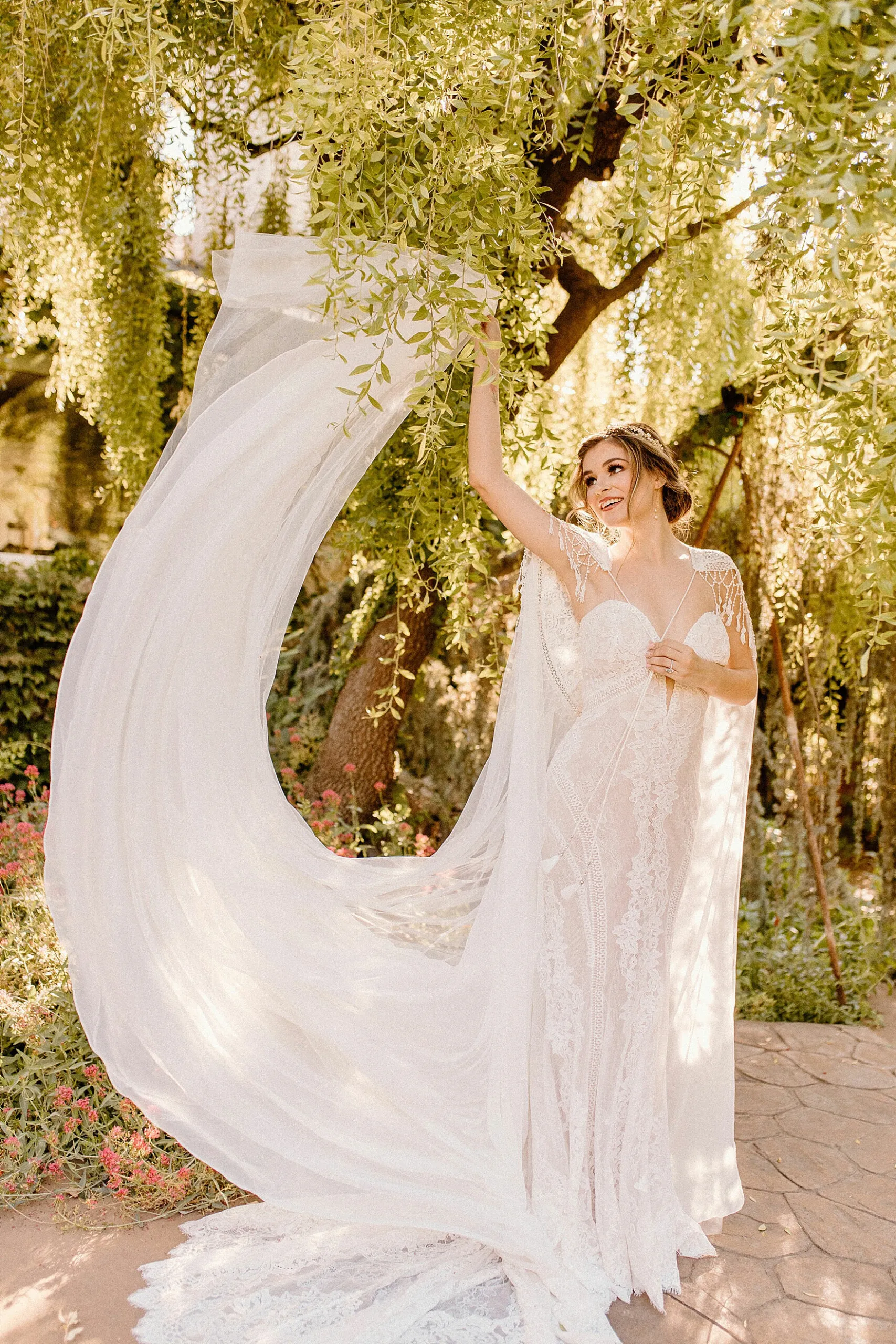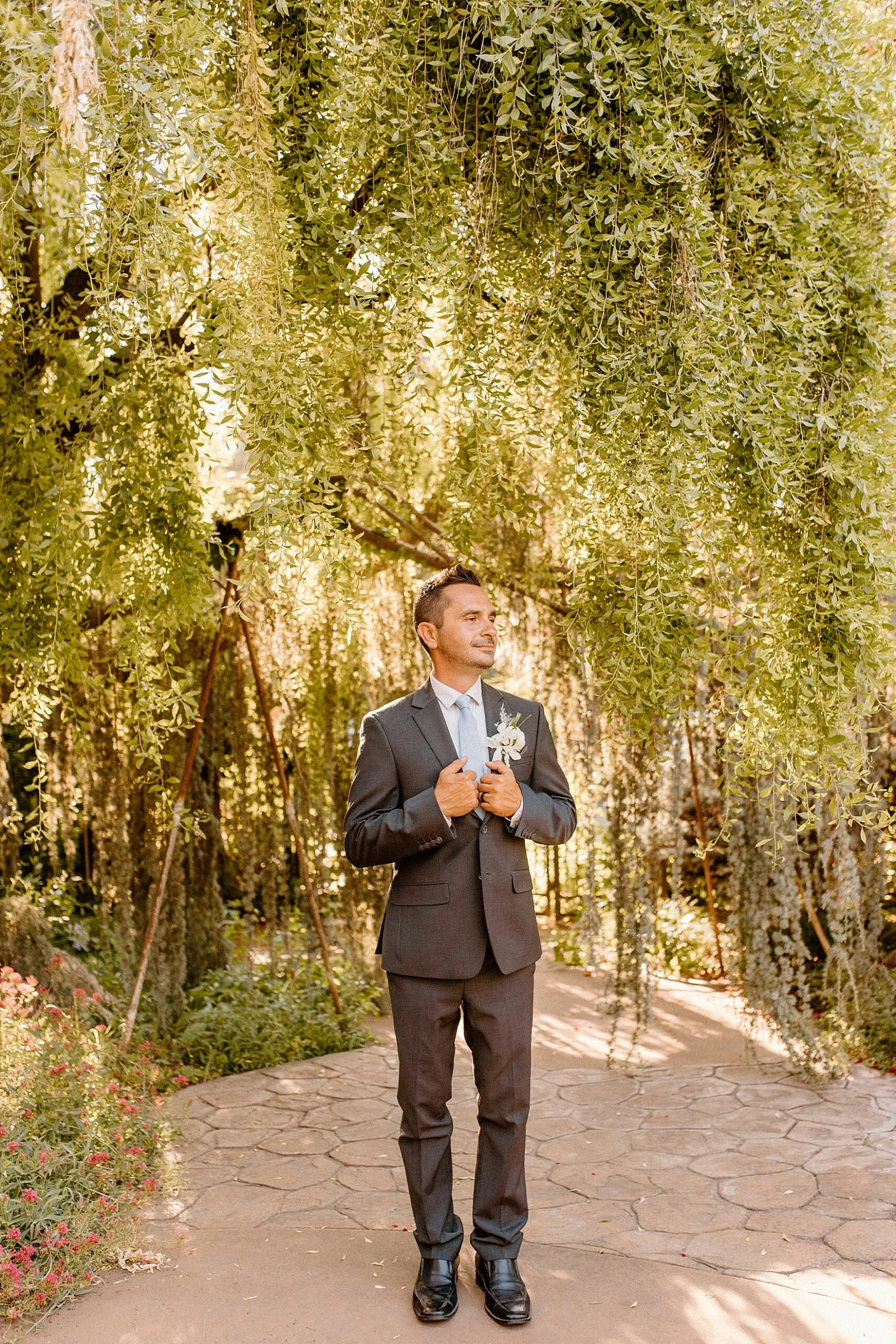 RW: Tell us about your love story.
T: We met through work! We both worked in the flotation therapy industry and hit it off the day we both met. While we discussed everything from our love of God, our passion for art, conspiracy theories, music, movies, etc. we quickly realized we were in love and became inseparable quickly. Chris intended to propose in Greece (where he was born) in September 2020. We were planning on going to Greece to visit his family there, but of course, COVID prevented that. So instead we took a road trip down to San Diego. We both love to travel so we didn't want to give up on a trip together. On October 25th, after a lovely up-scale dinner by the ocean overlooking the San Diego skyline and Coronado Island (where Taylor's parents were married) Chris proposed! It was the best day of our lives and many happy tears were shed between the both of us. We are getting married on October 24th, one day shy of a year since we got engaged.
RW: Tell us about your wedding day.
T: Since Chris is Greek Orthodox and Taylor, by the time the wedding comes, will be christened into the same faith, we will have a traditional Greek Orthodox ceremony in a magnificent cathedral in San Francisco. The ceremony is steeped in symbolism and ritual and will be followed by an immaculate dinner and party in the Crown Room of the Fairmont Hotel. We'll be featuring a Greek/American band and plenty of Greek dancing and traditions will be held! Our theme is elegant romance with a color palette of dusty blue, sage green and ivory. Since we are both artists, the wedding will be filled with our own artistic touches that represent us. From the invitations, stationery, signage, and overall design by Taylor, to the electric guitar created from scratch by Chris that will serve as our guestbook, our creativity will be on display.
RW: If you could offer any advice to engaged couples what would it be?
T: We recommend enjoying this season of engagement with our spouse-to-be. You'll be fiancé(e)s for a short amount of time, so make the most of it! Your wedding day is about your union so let that be the most important detail. It's so easy to get lost in the minuscule that you can forgot the big picture. As long as you and your spouse are married by the end of the day, you did everything right!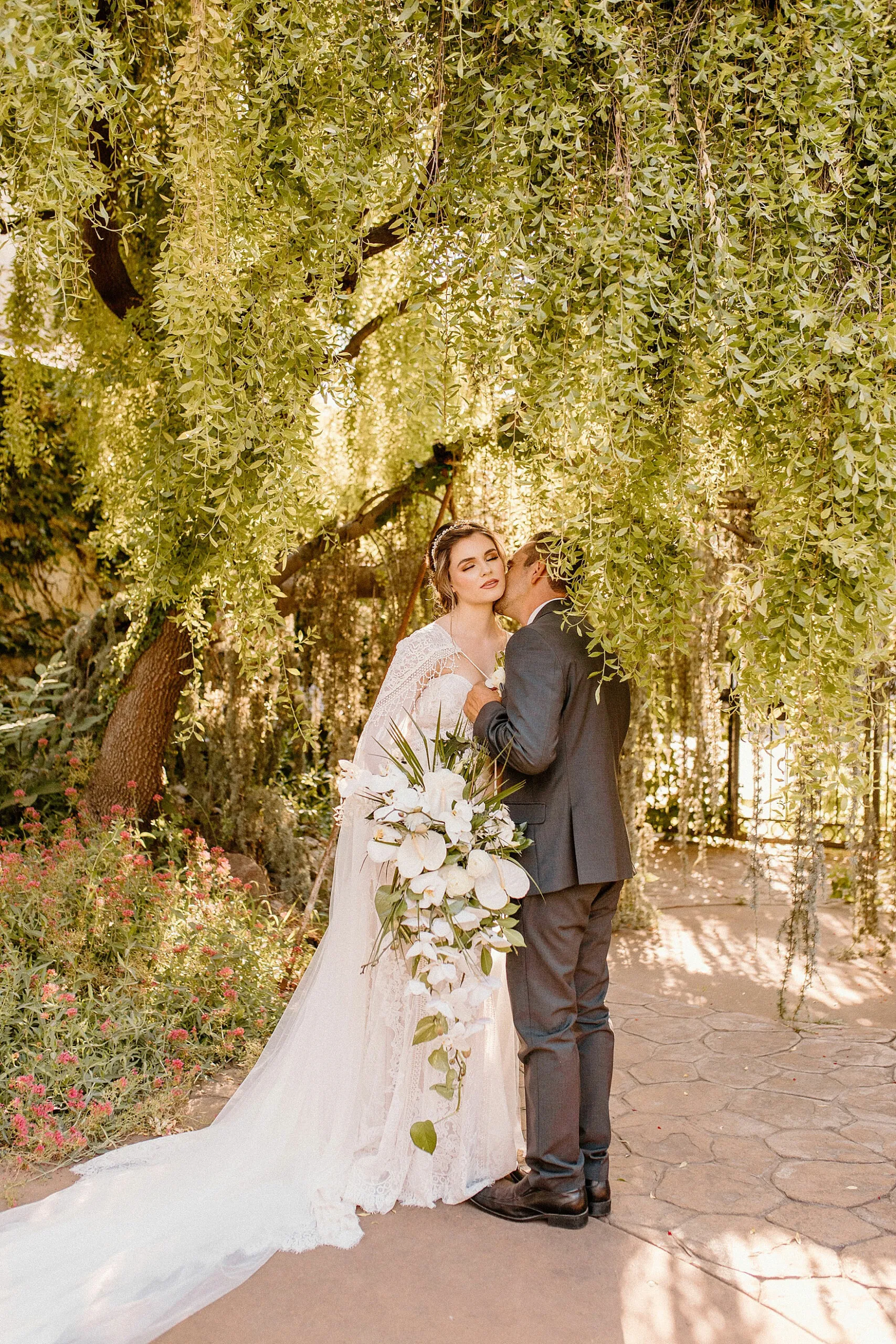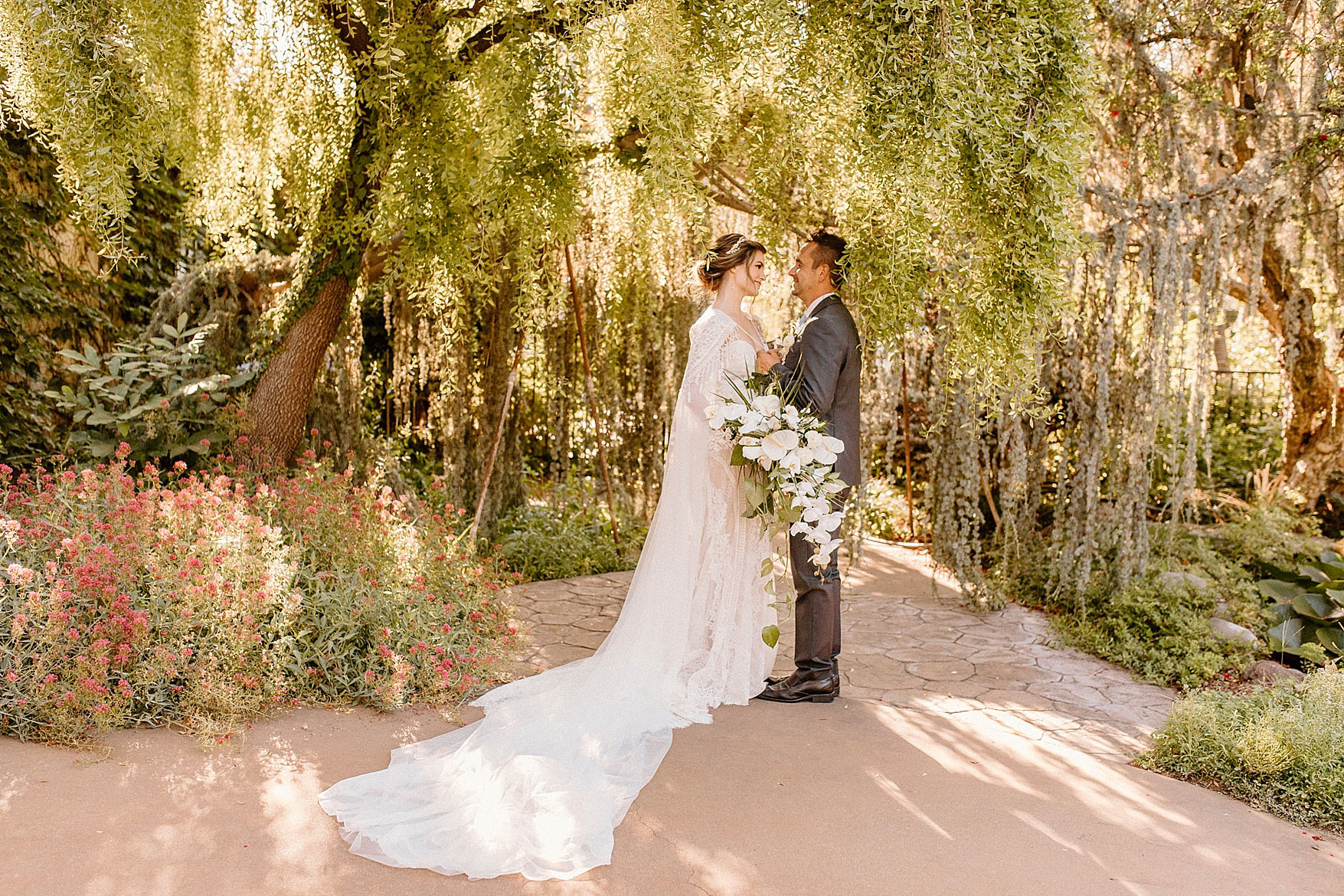 Special thanks to our real couple models, Taylor + Chris, and all of the professionals who contributed to this feature!