If you can't tell, we love everything citrus-y lately (ah hem, have you looked our beautiful new website with all of the goldenrod color accents?!), so when we saw this beautiful citrus + greens styled shoot at new venue The Elevated Estate in Gardnerville, Nevada, what did we do? Well, if you follow this blog, you know we were giddy with excitement. And yes, we also squealed with joy! What we love about this venue is its versatility—it can be modern and chic, or rustic and romantic, and everything in between. Or even a mesh of all of the above…that's what we love about this #StyledShootSunday! We hope you enjoy it as much as we do!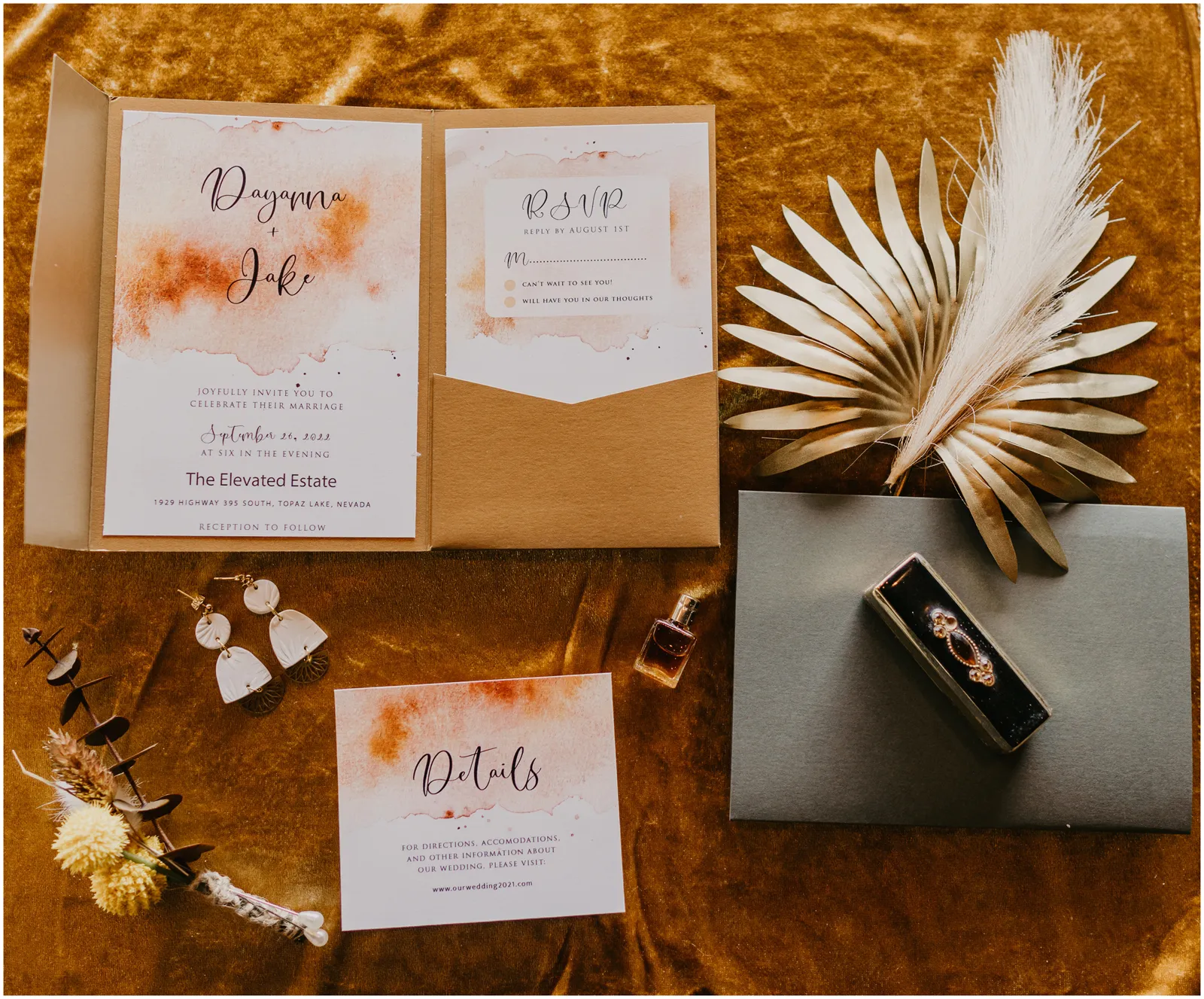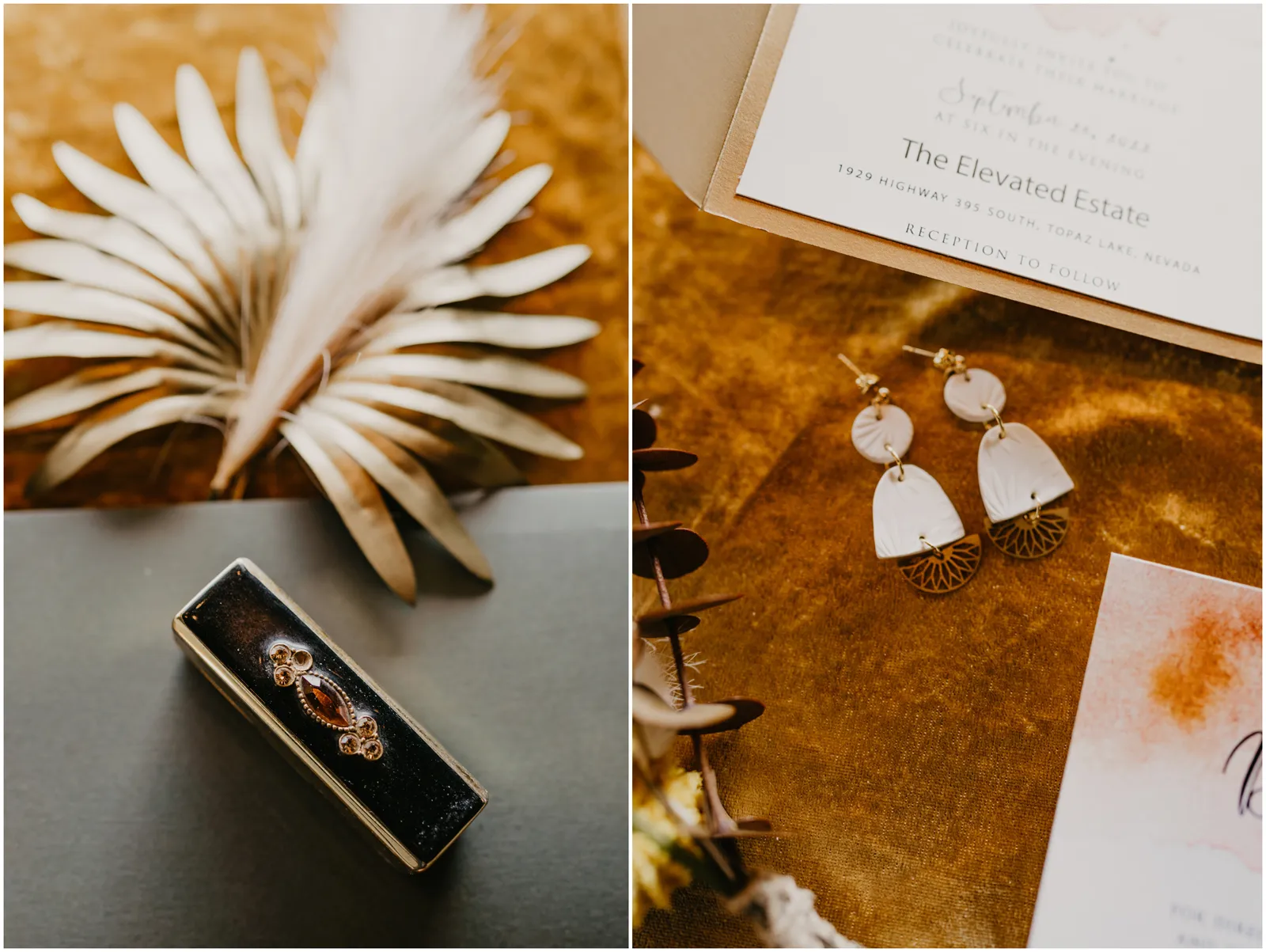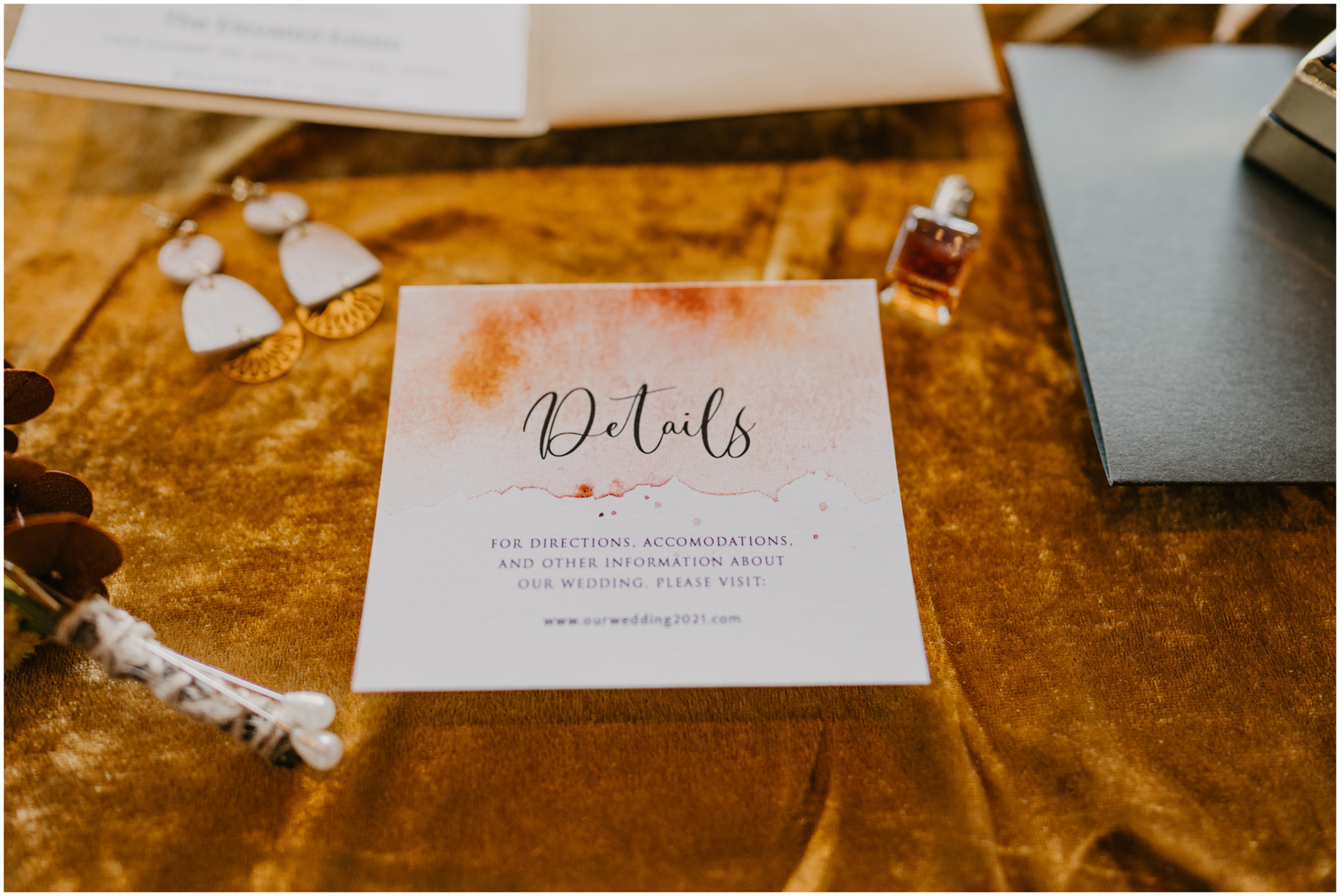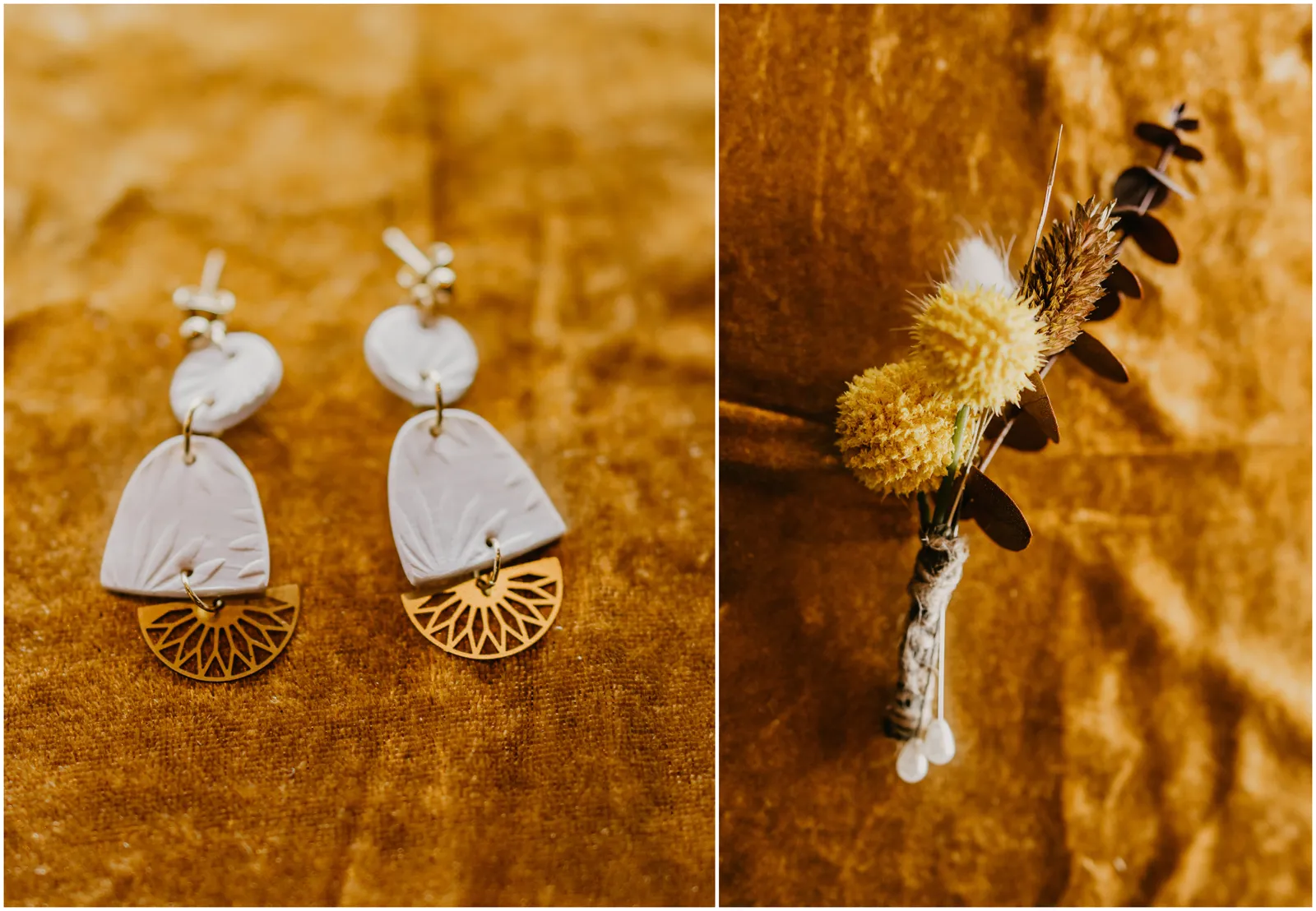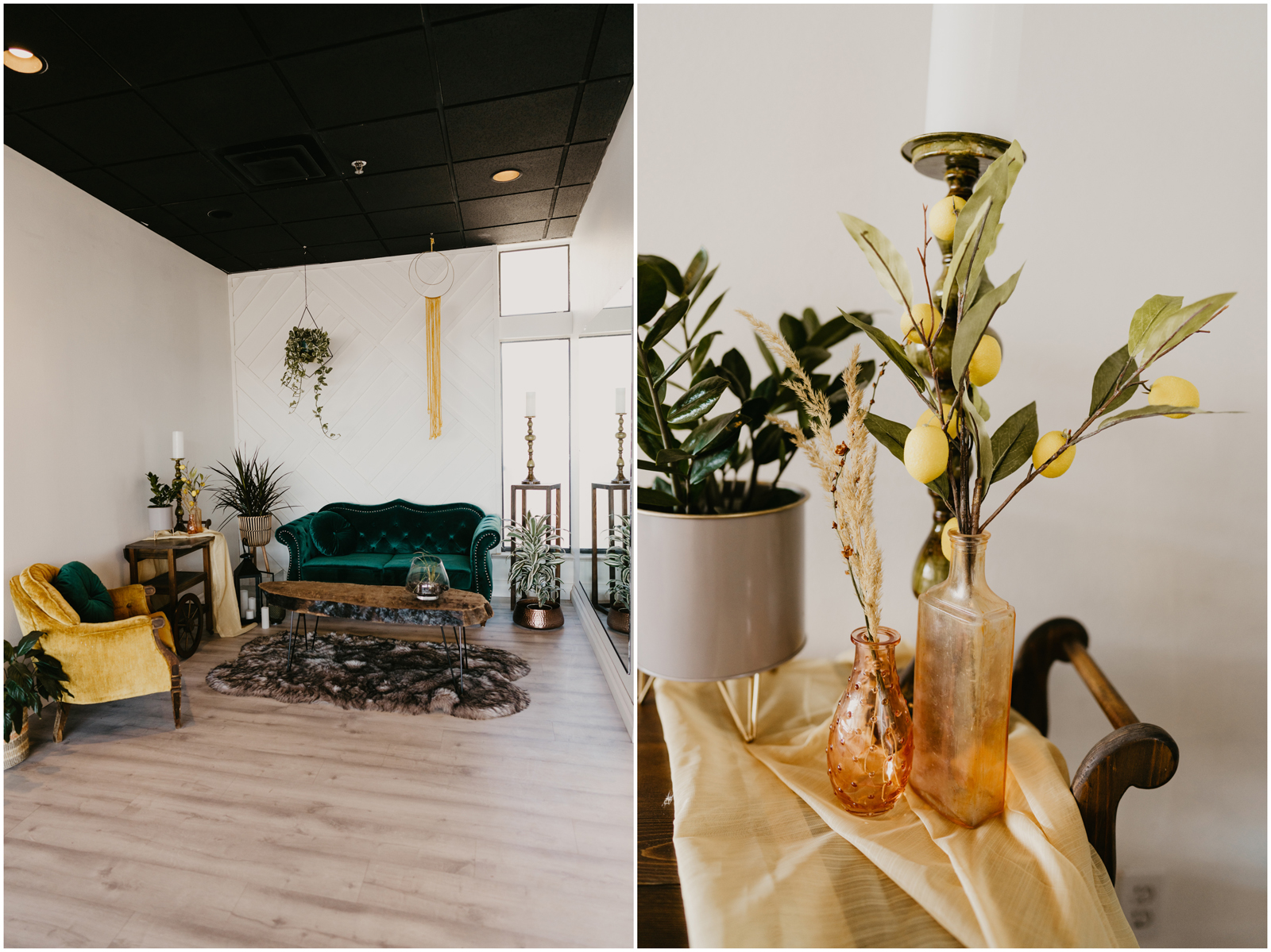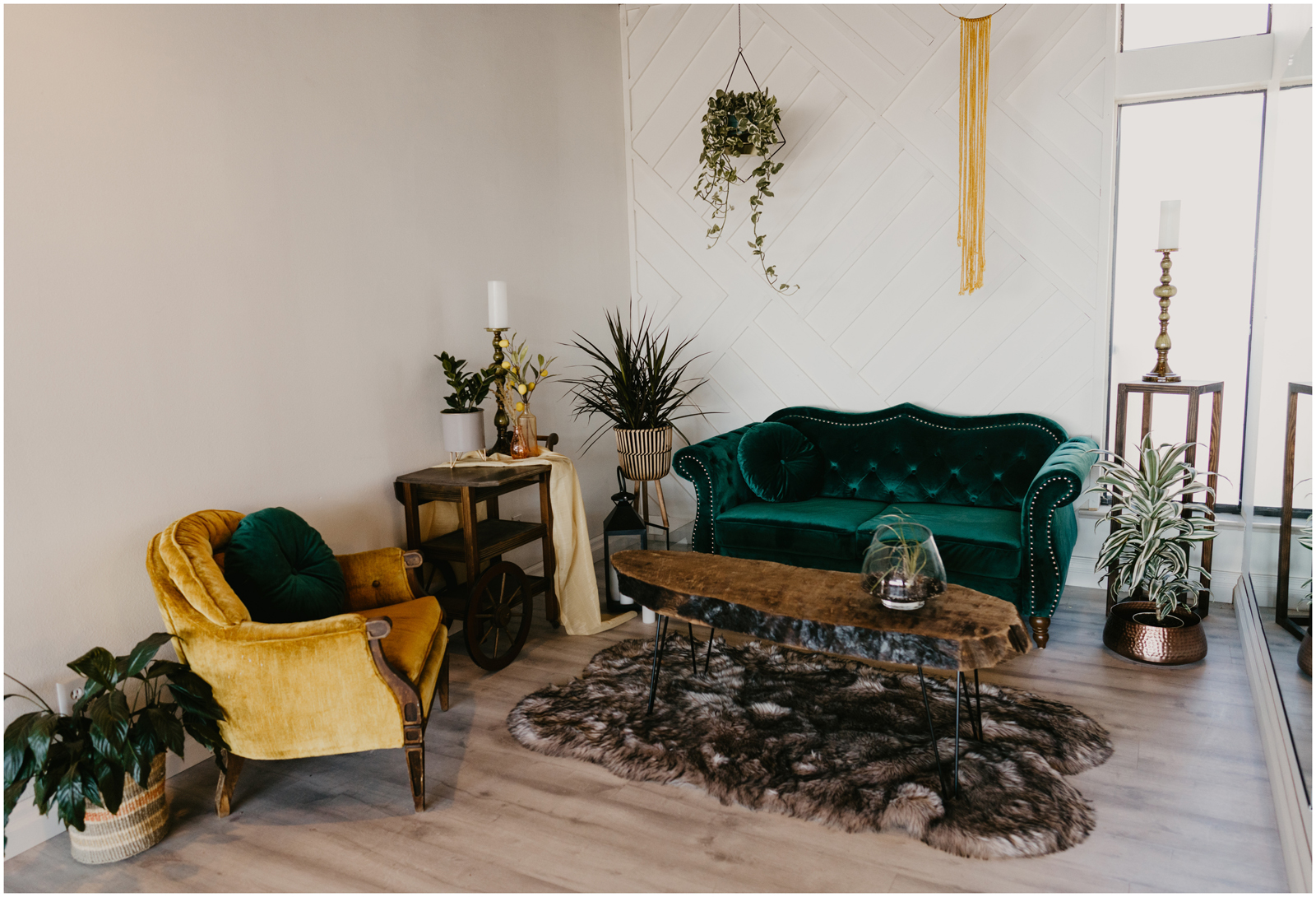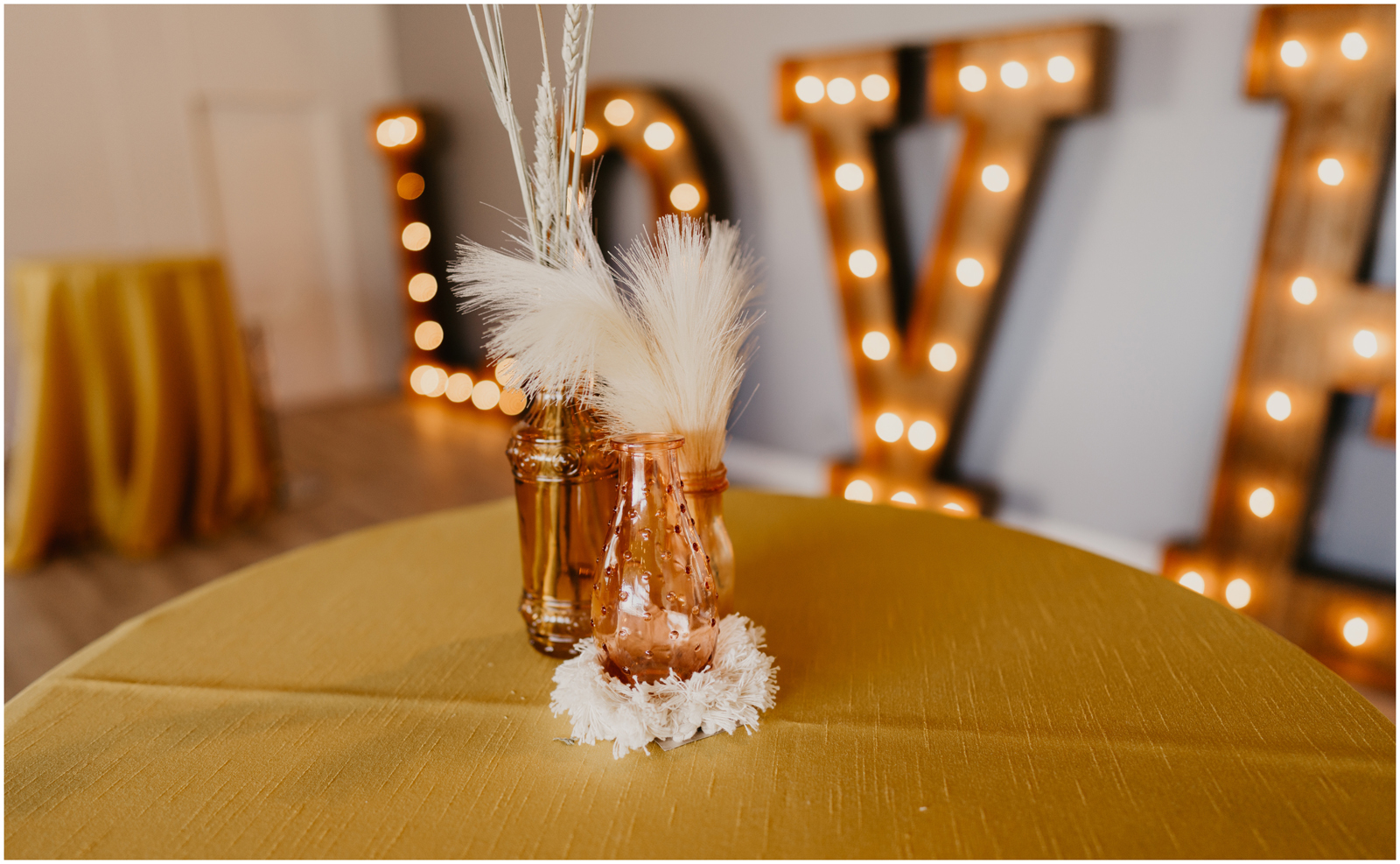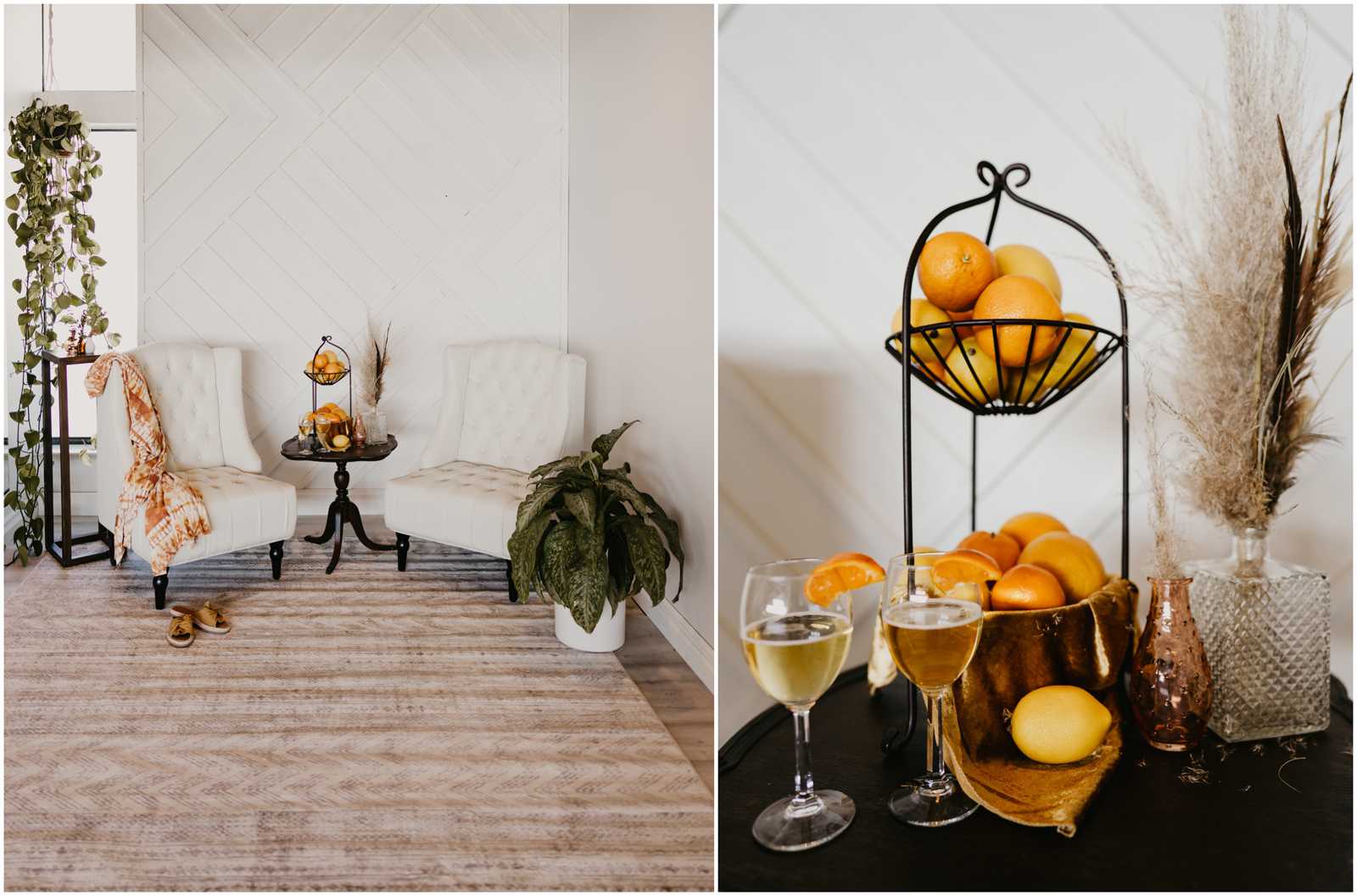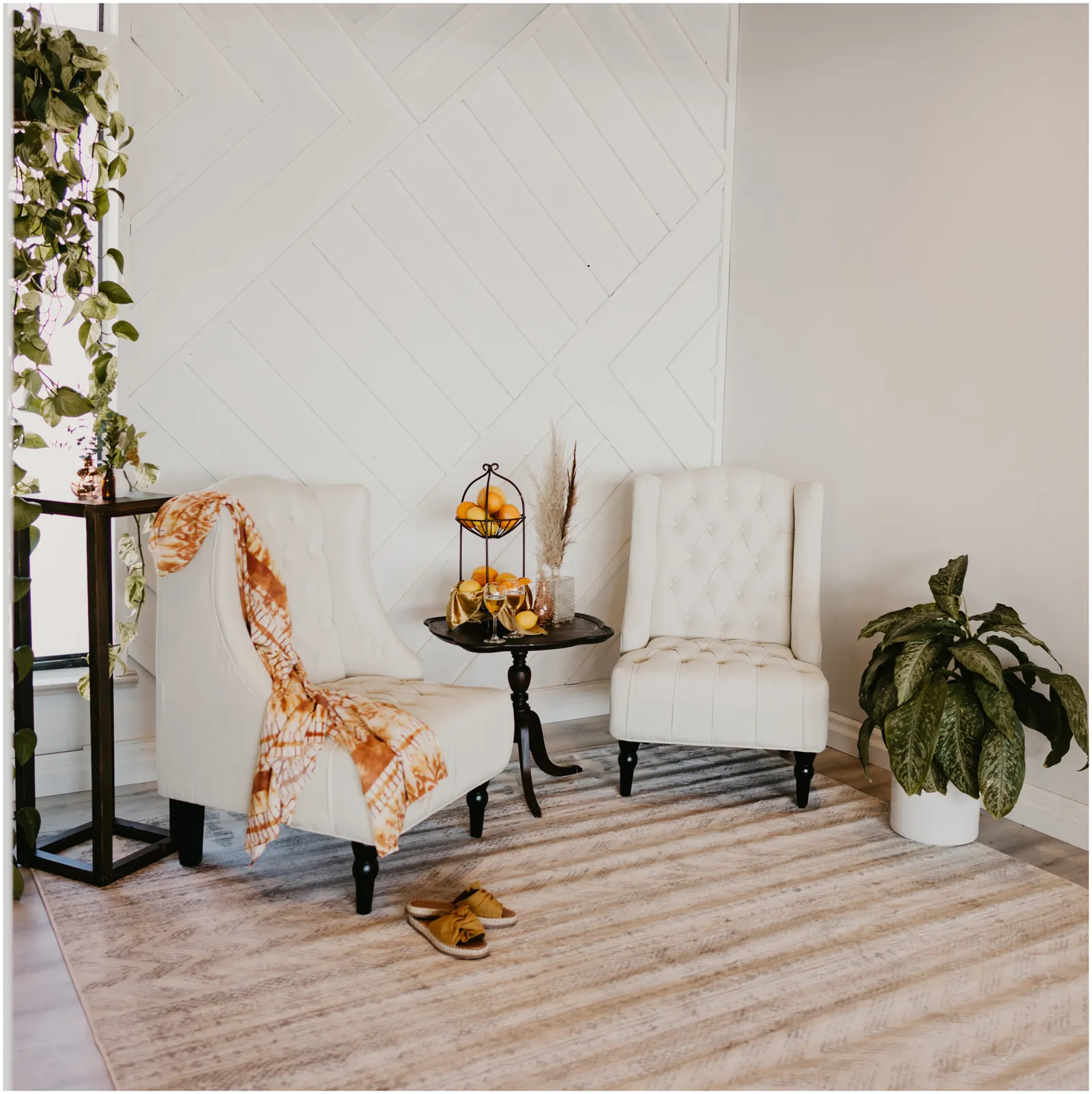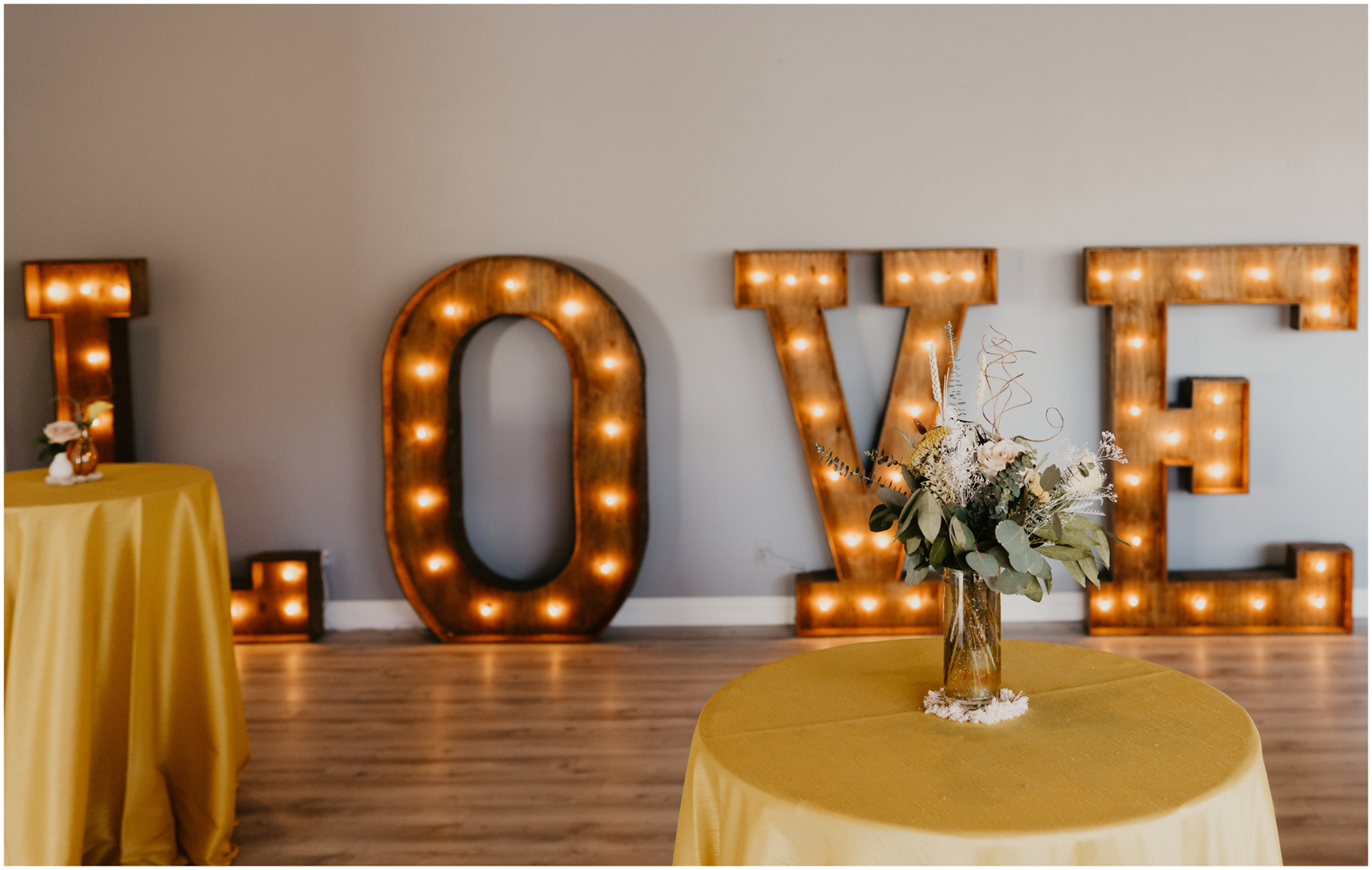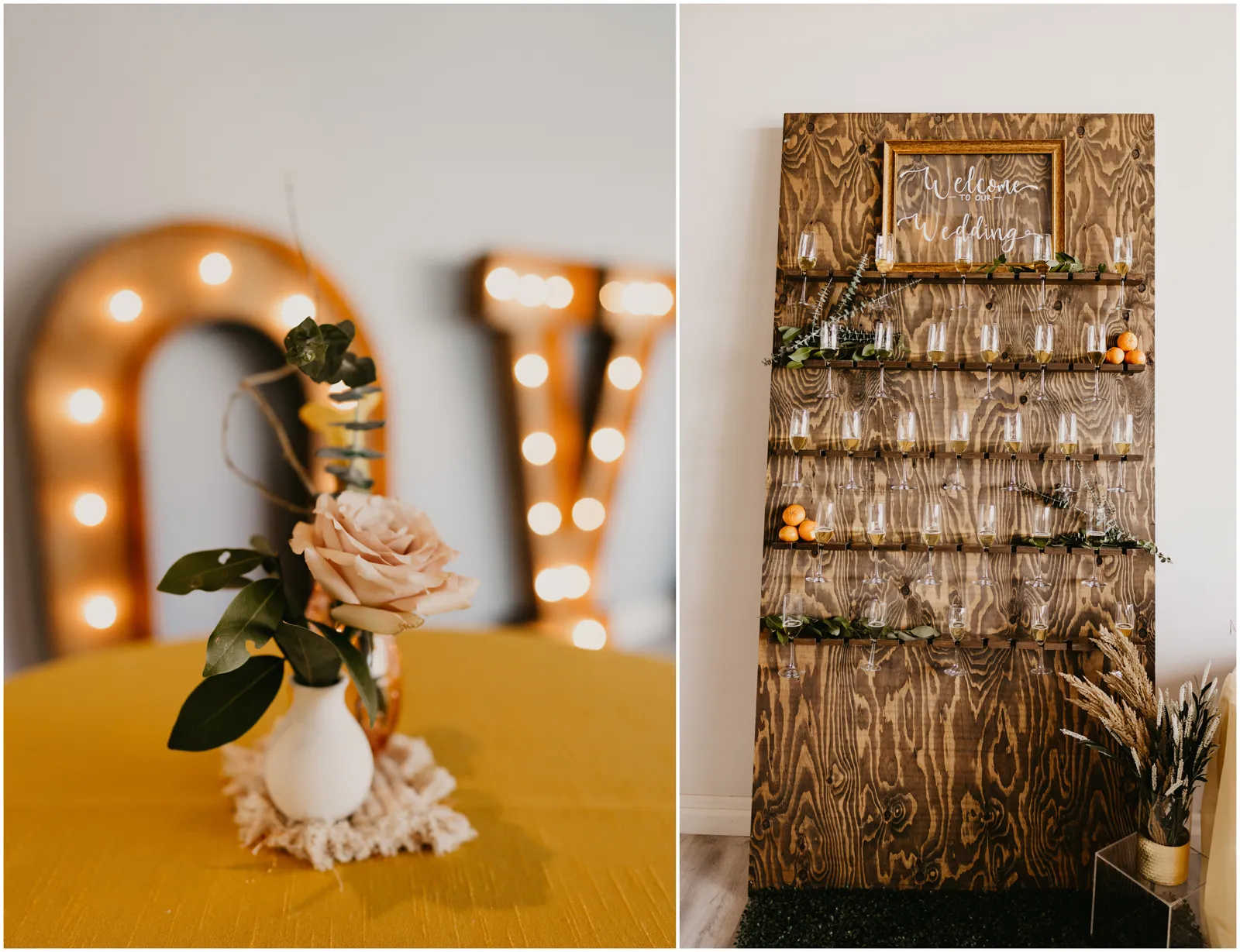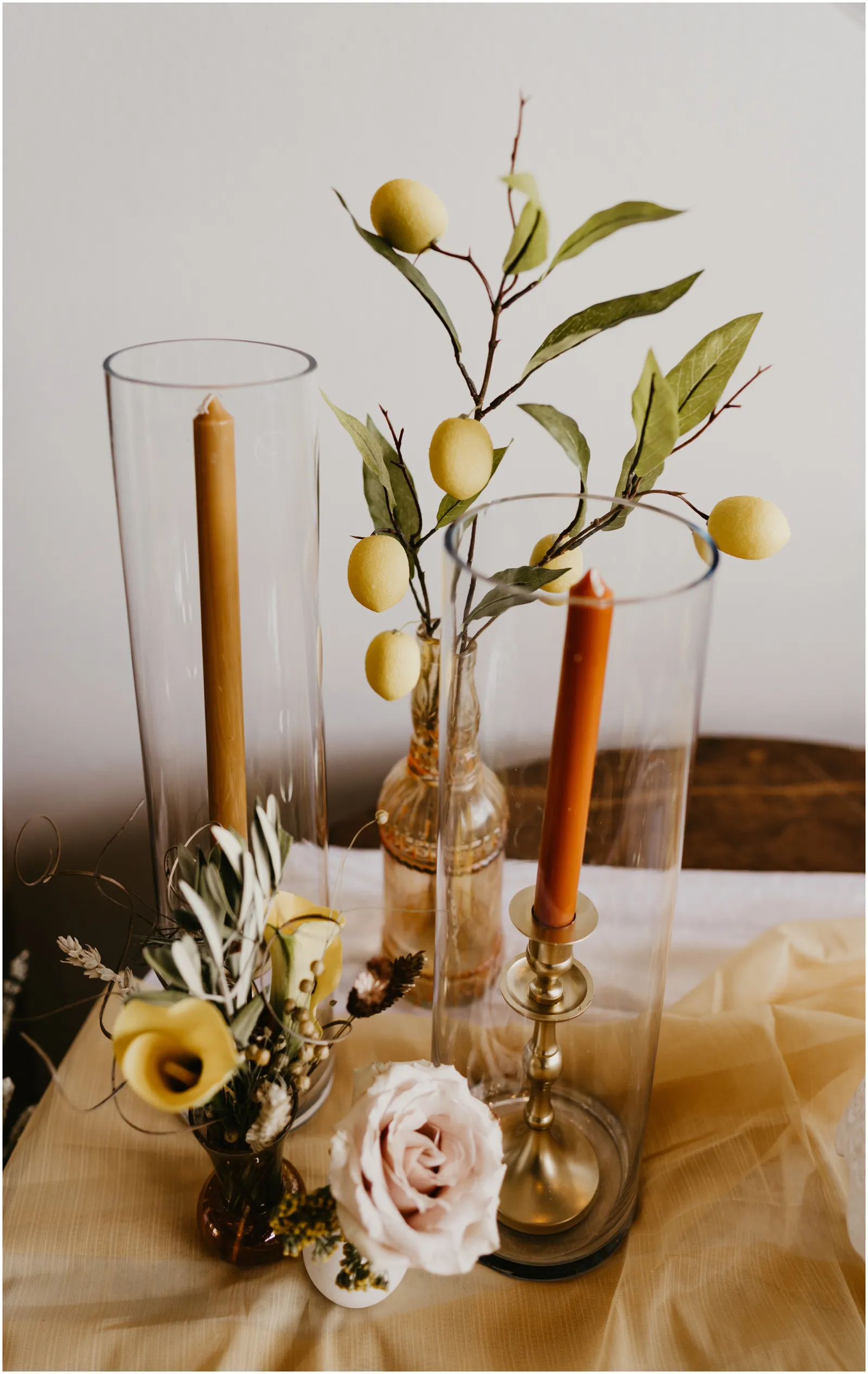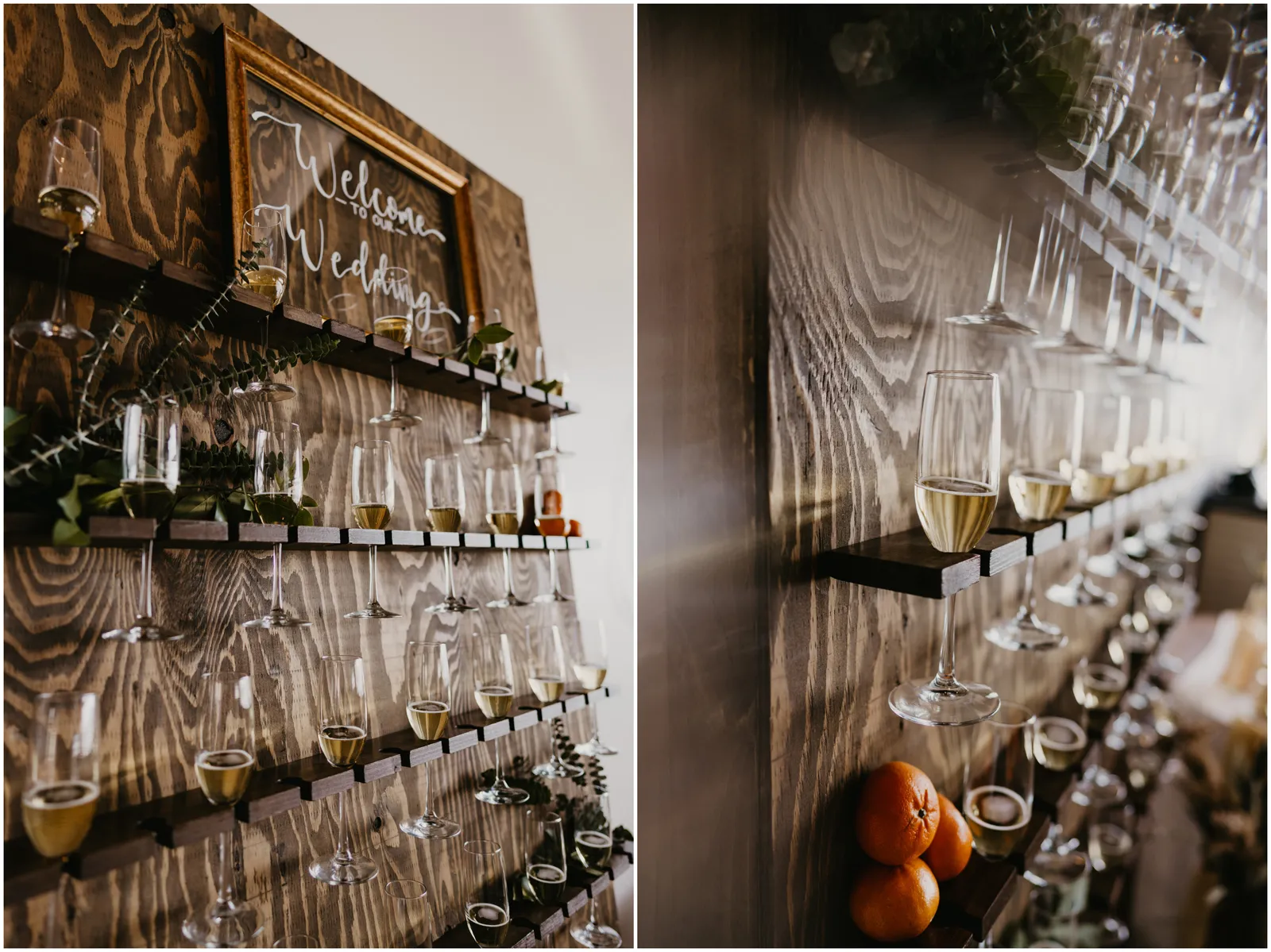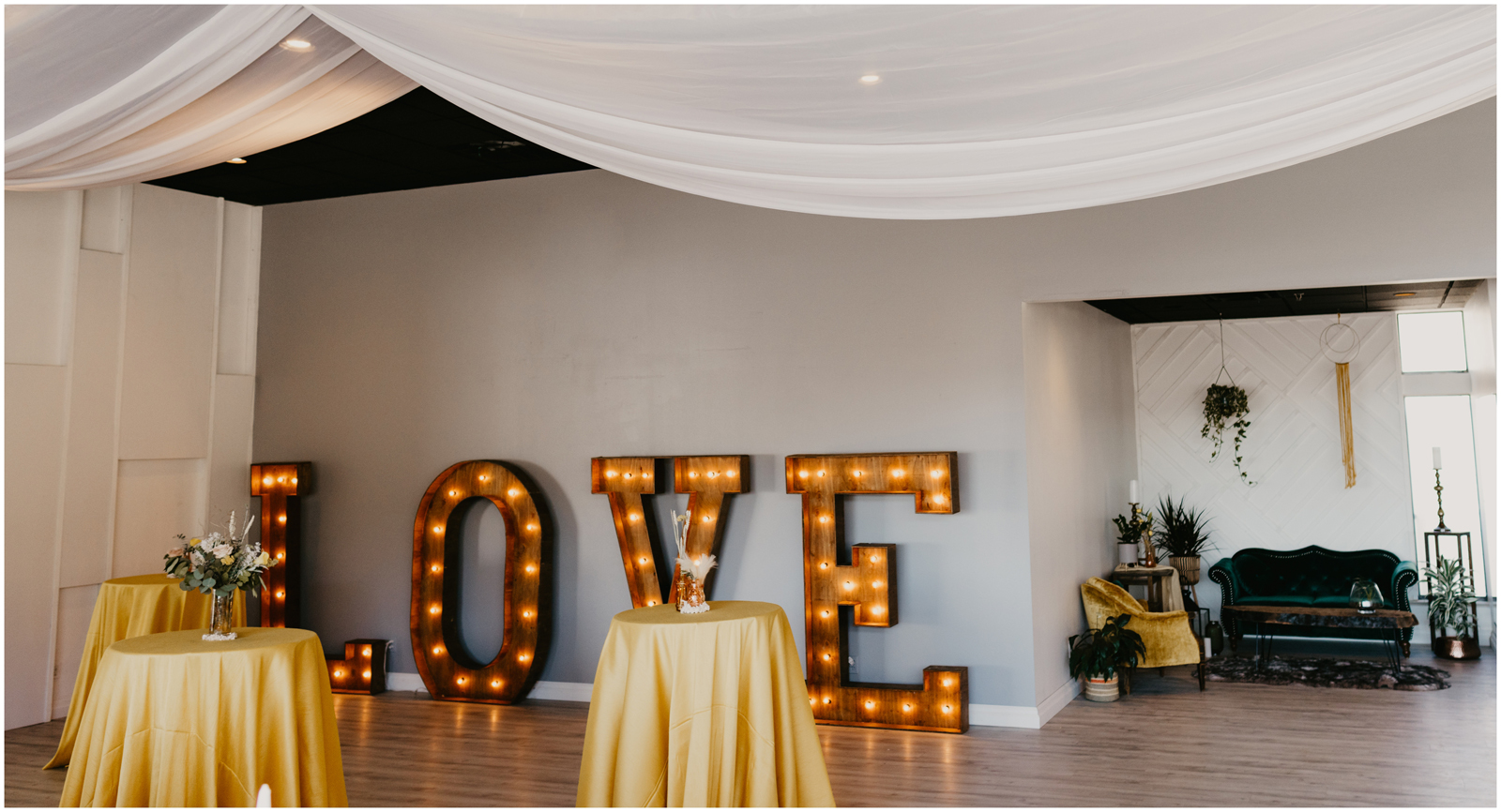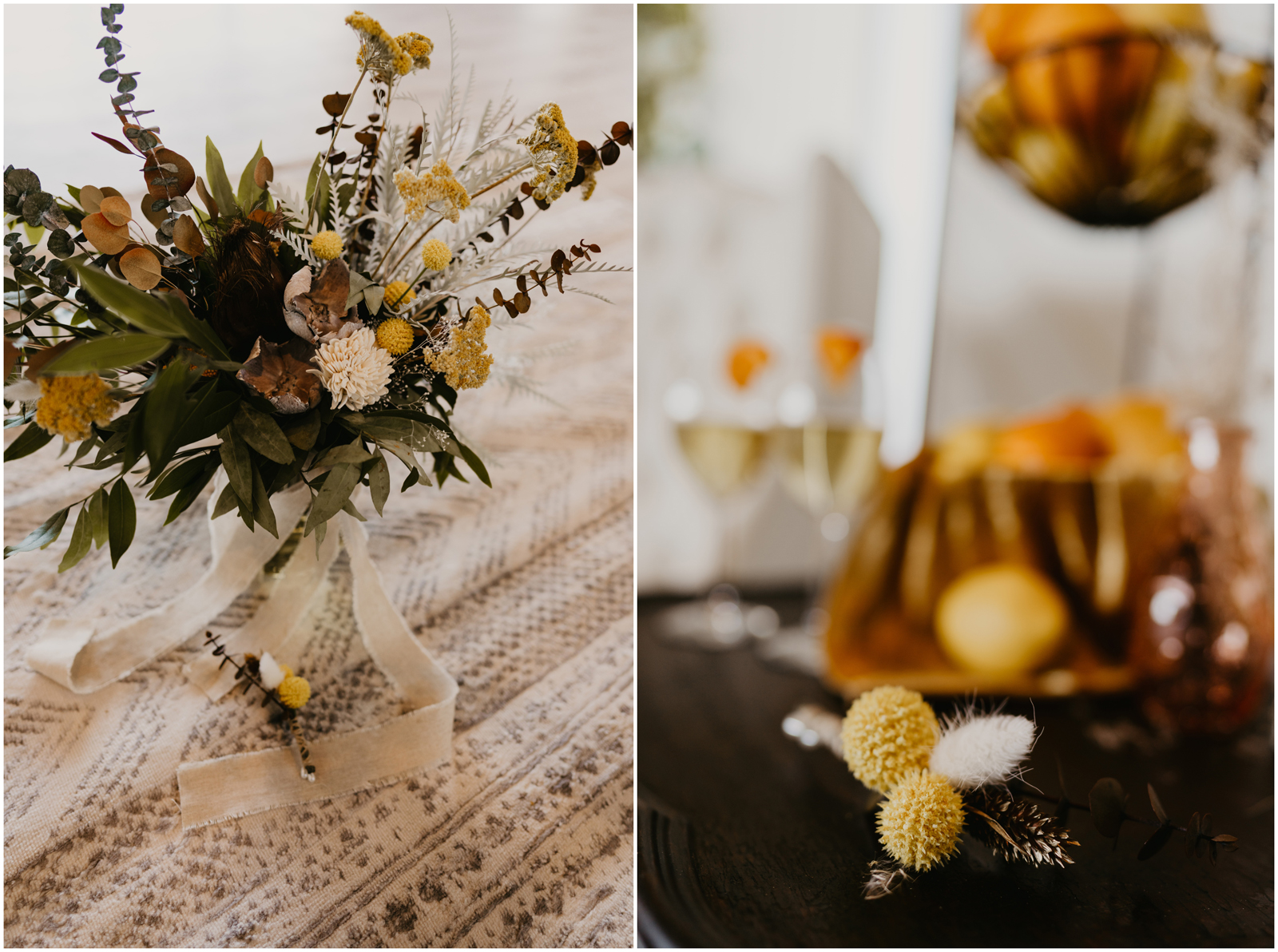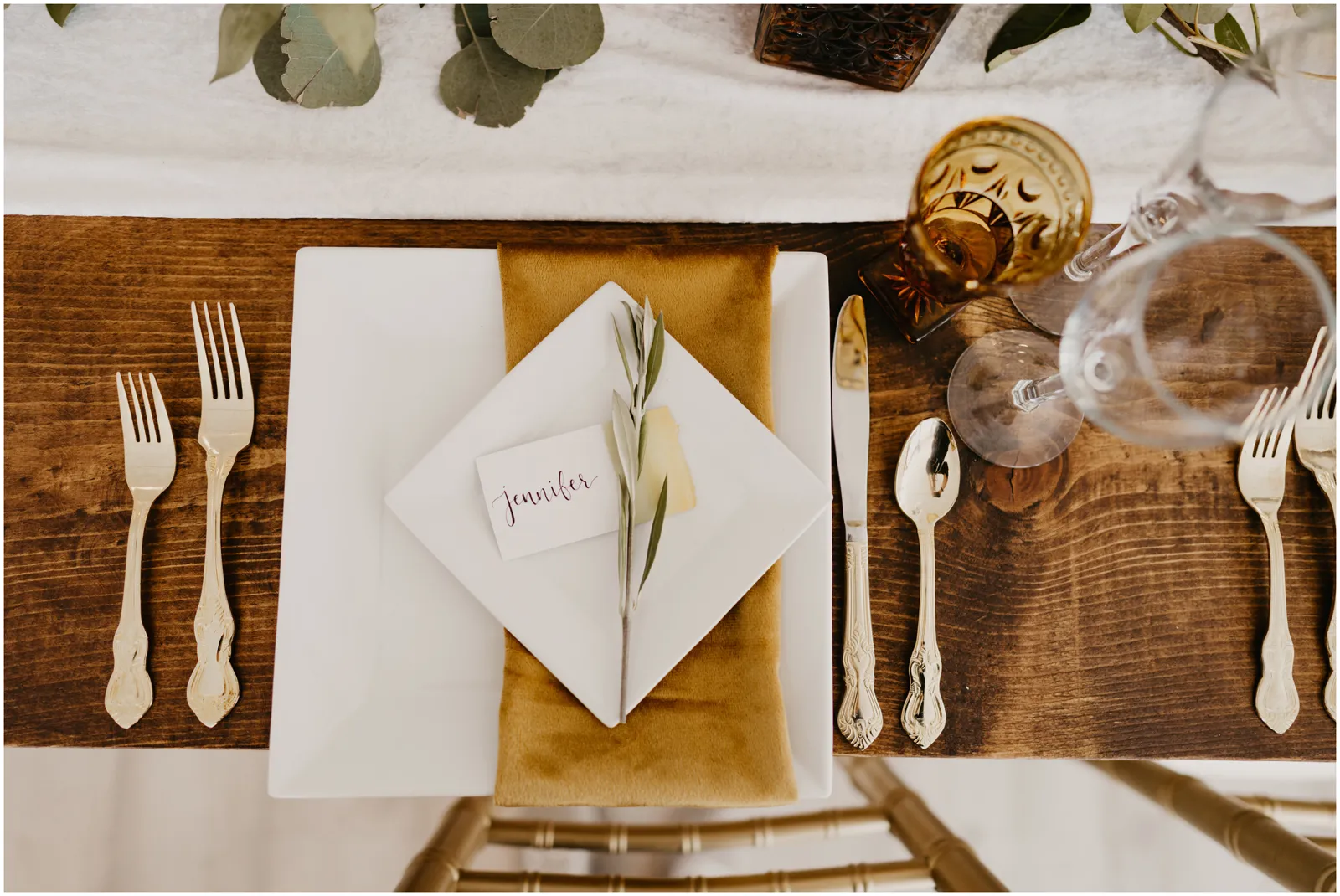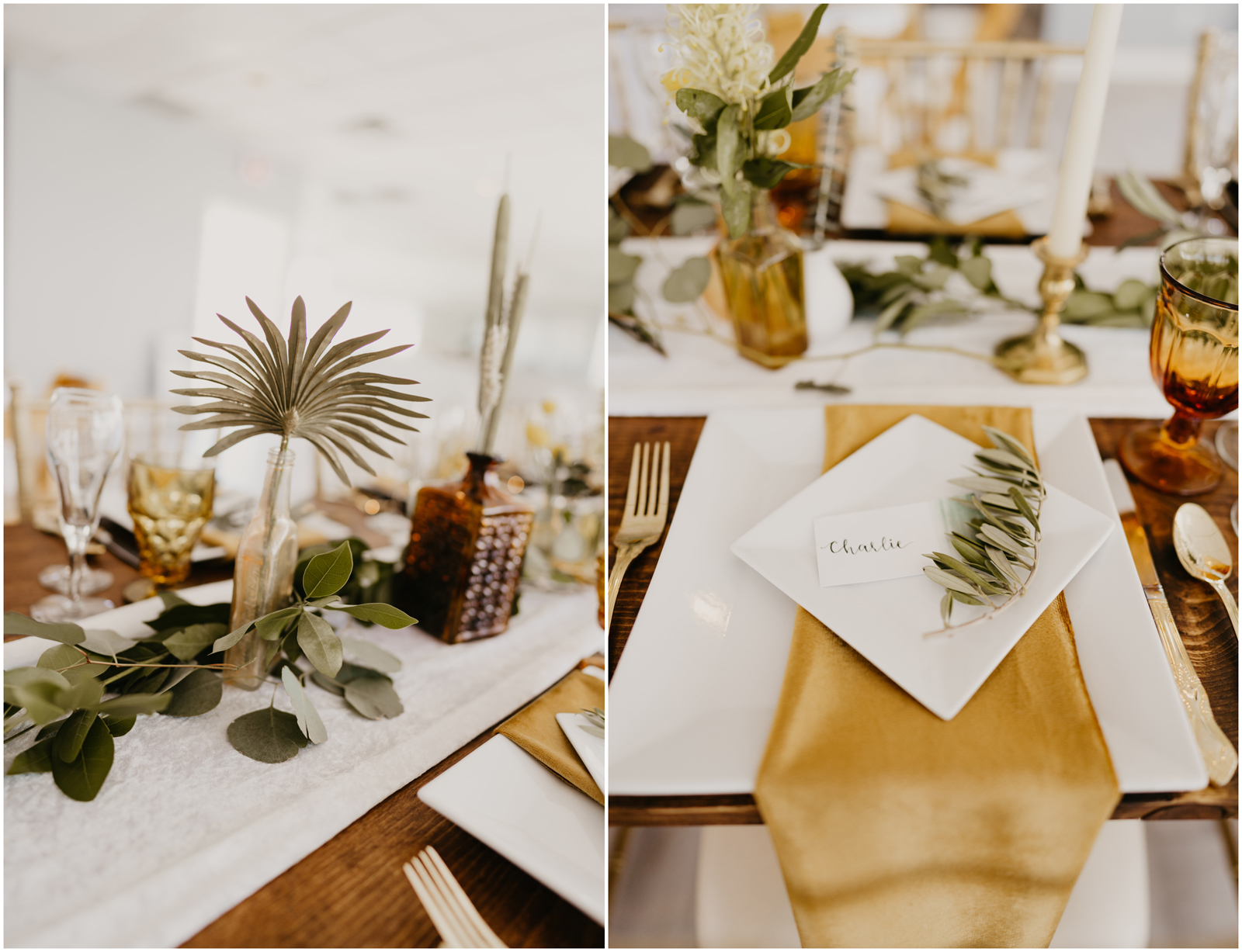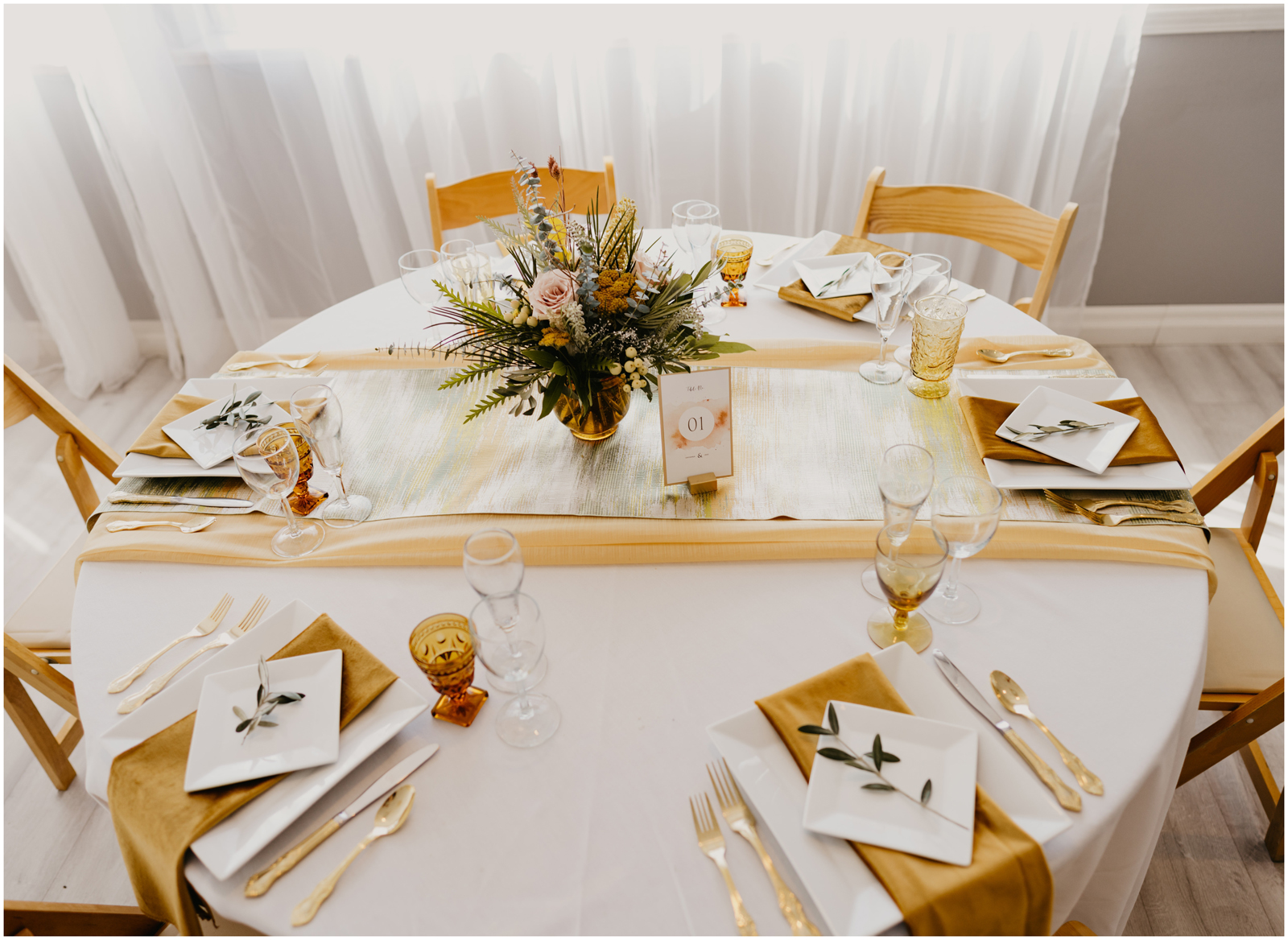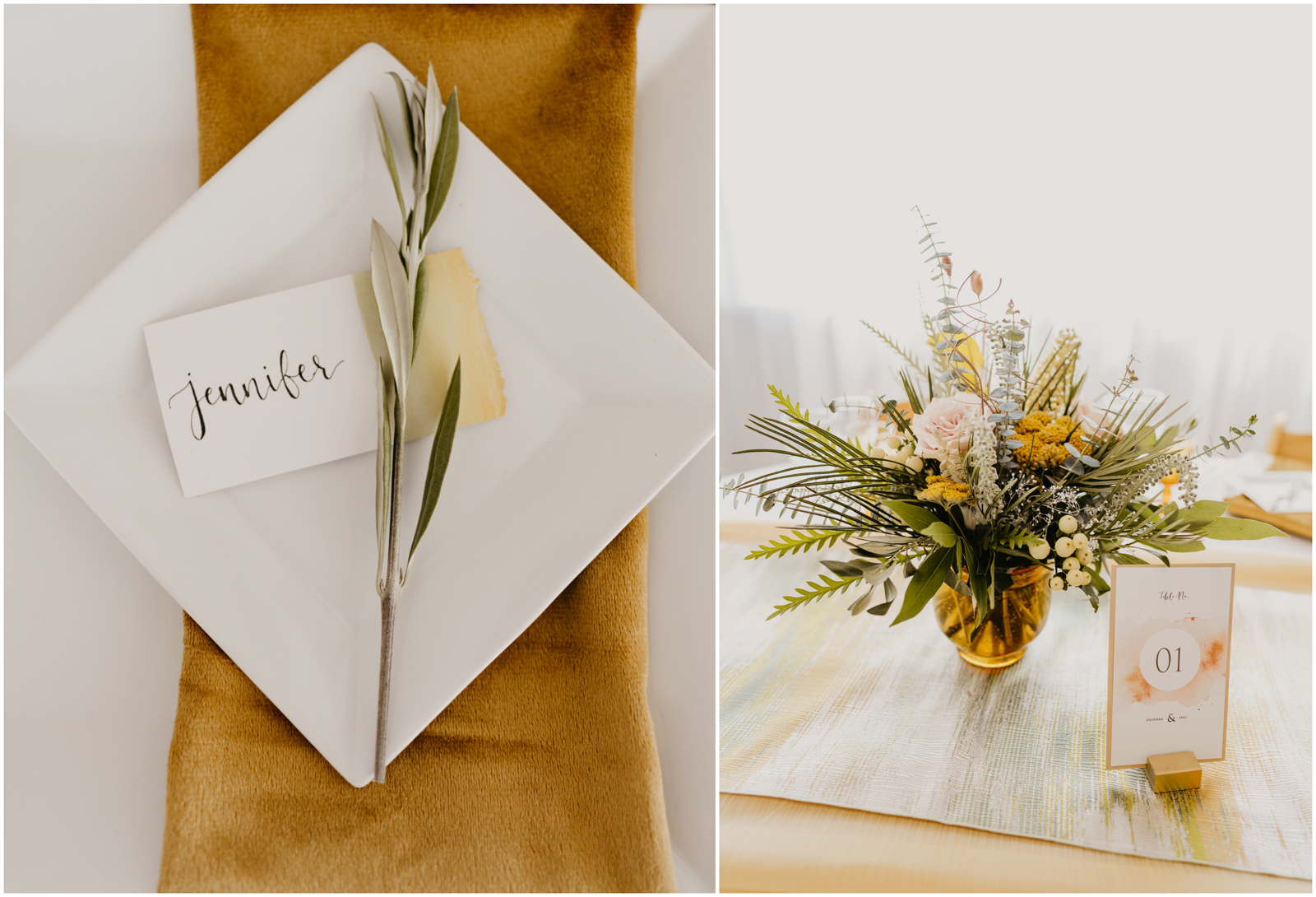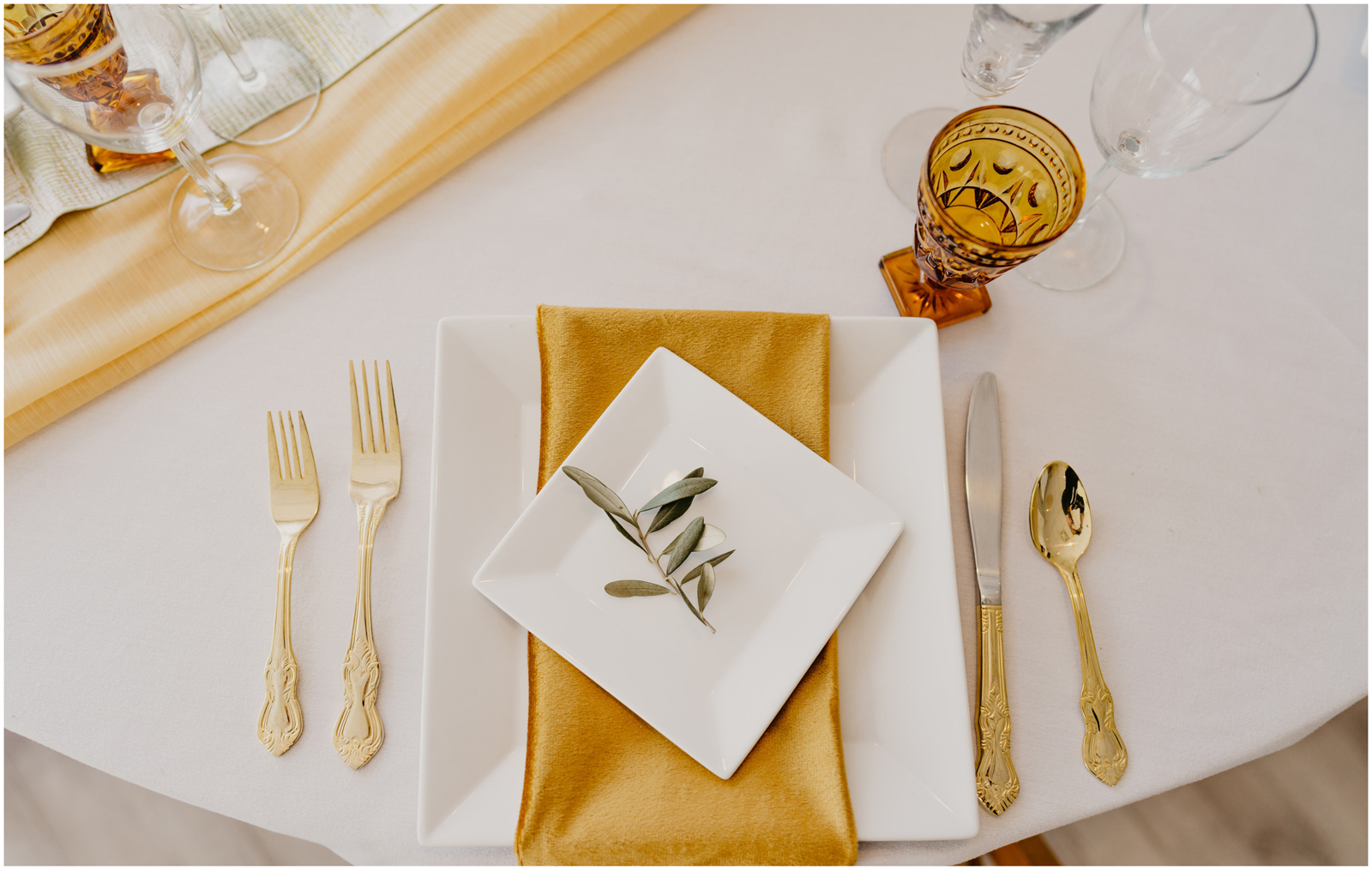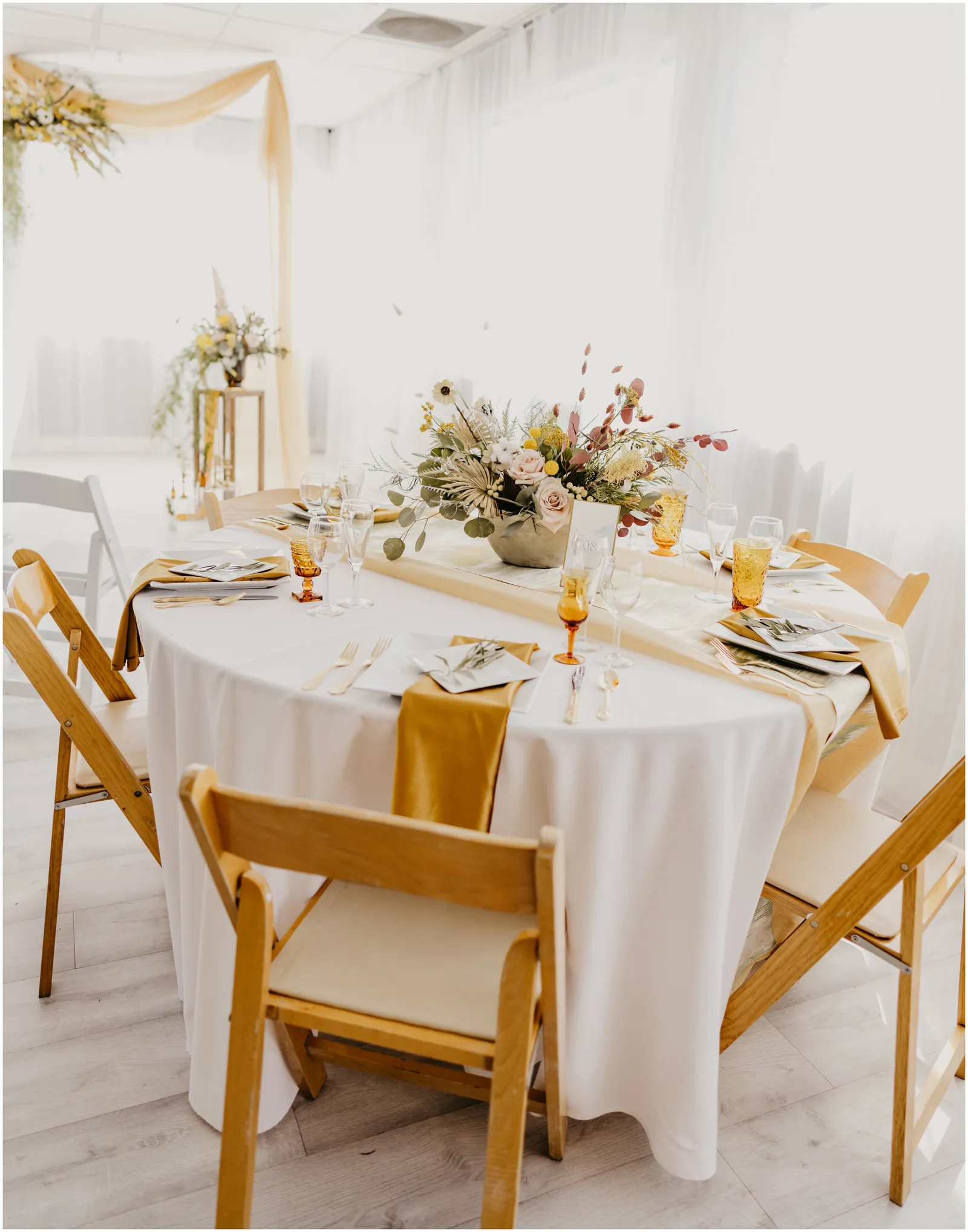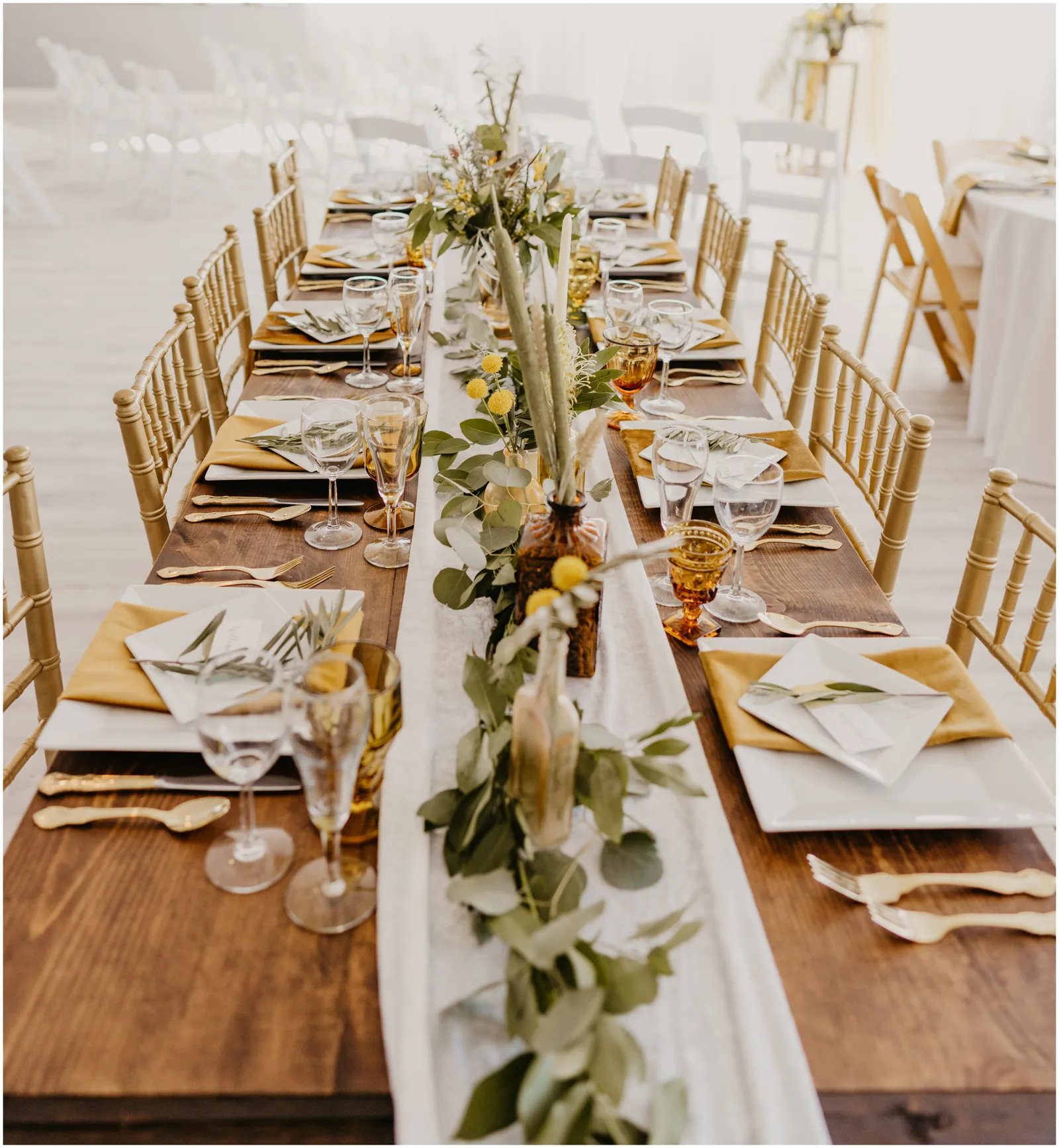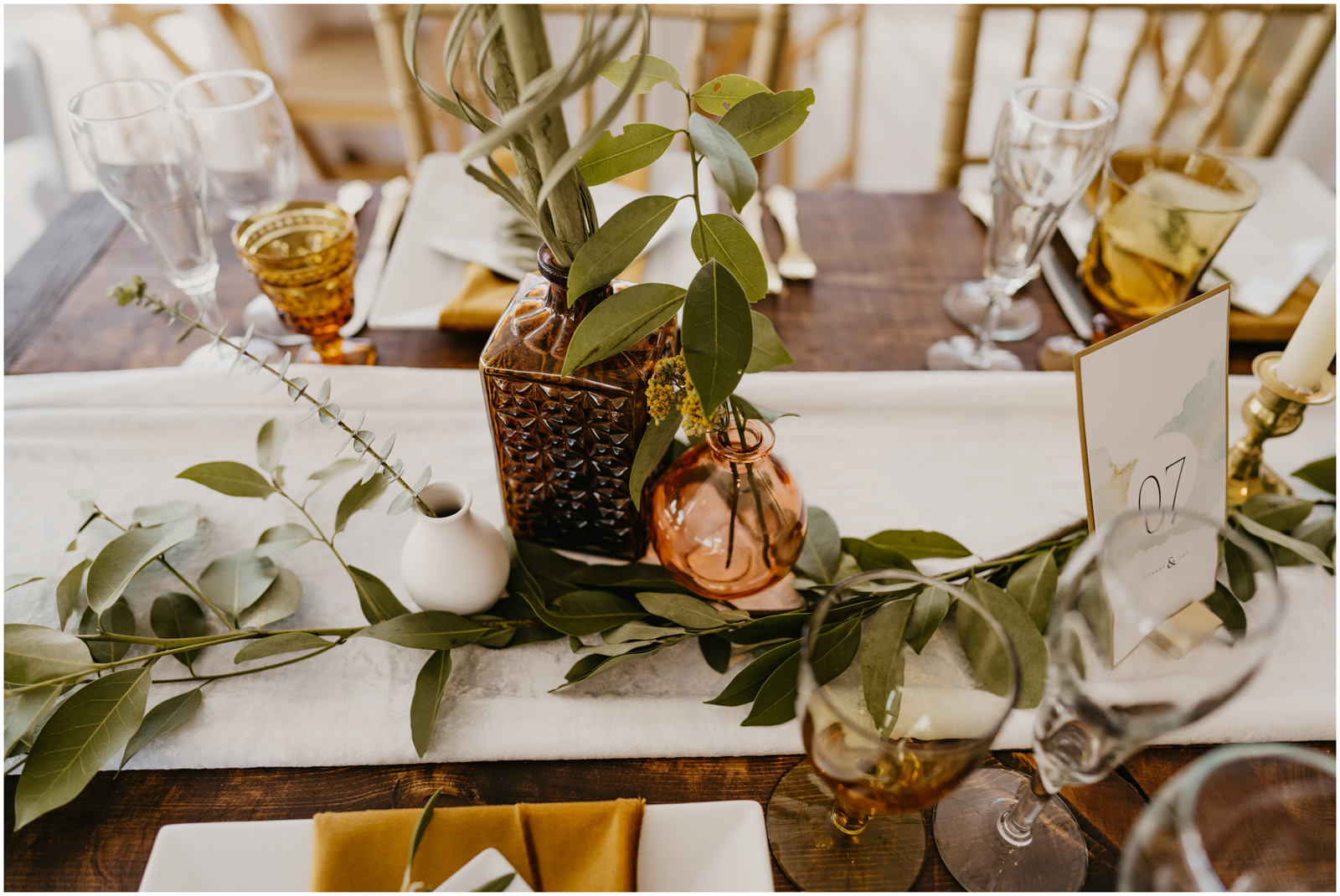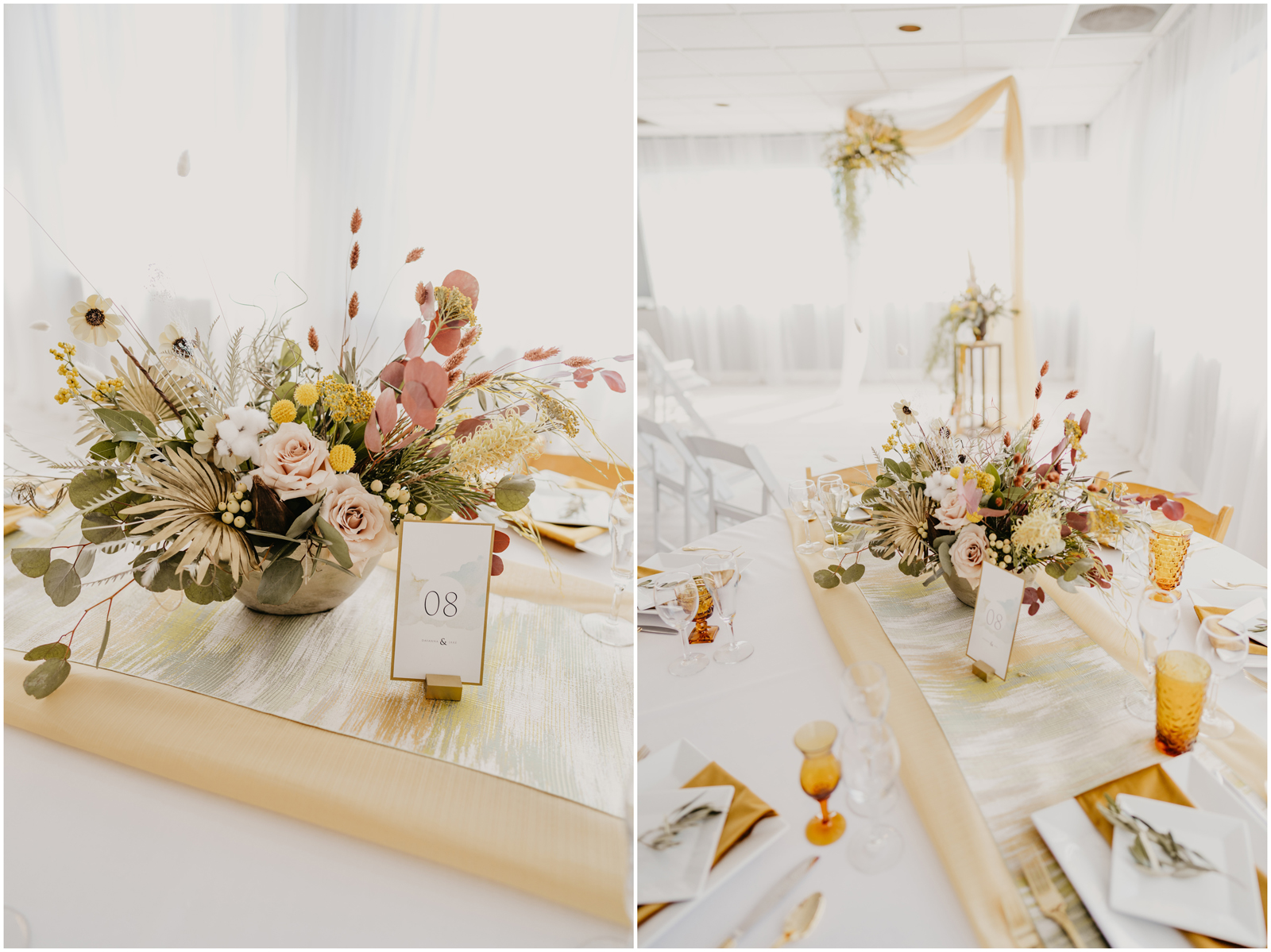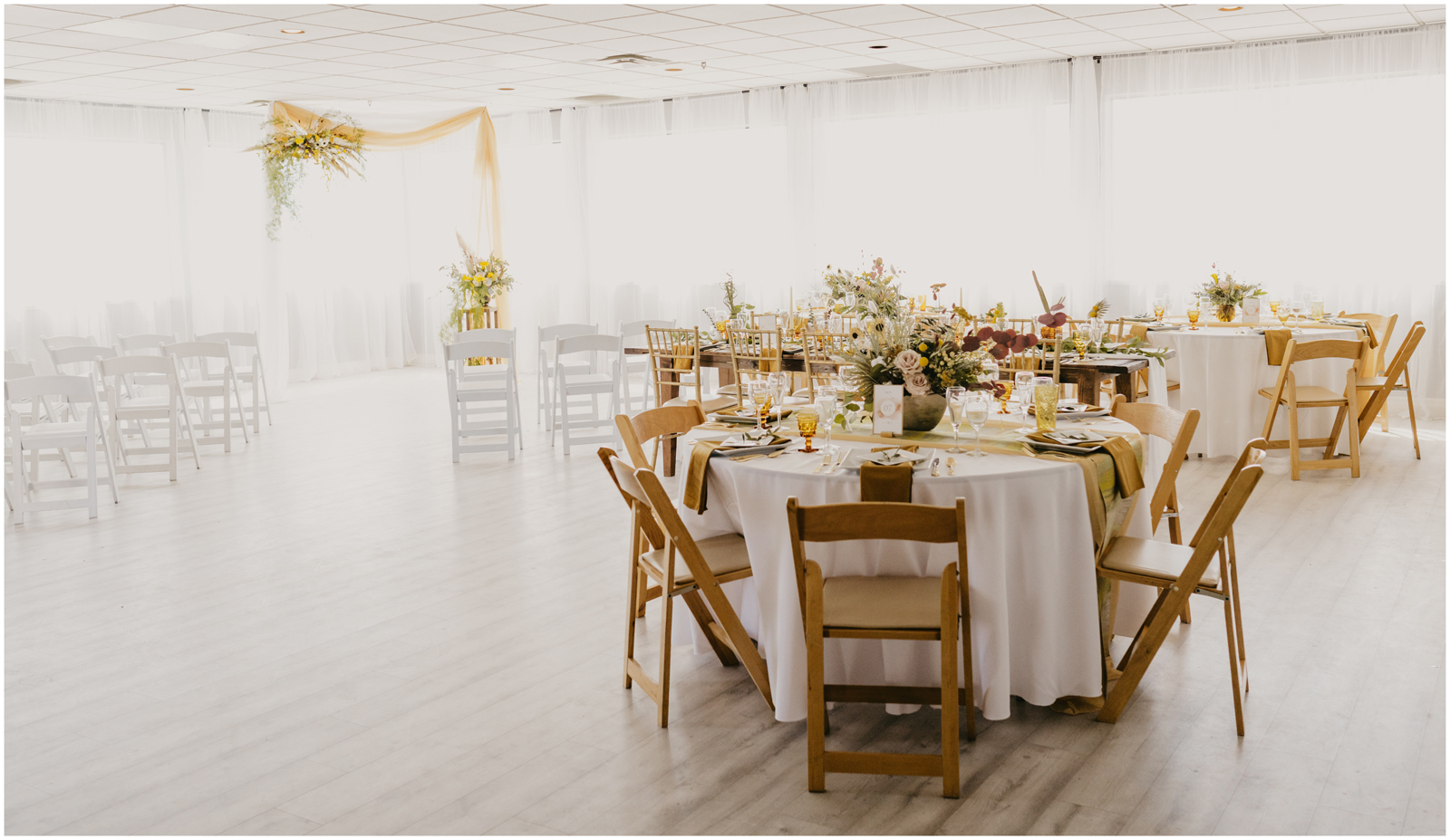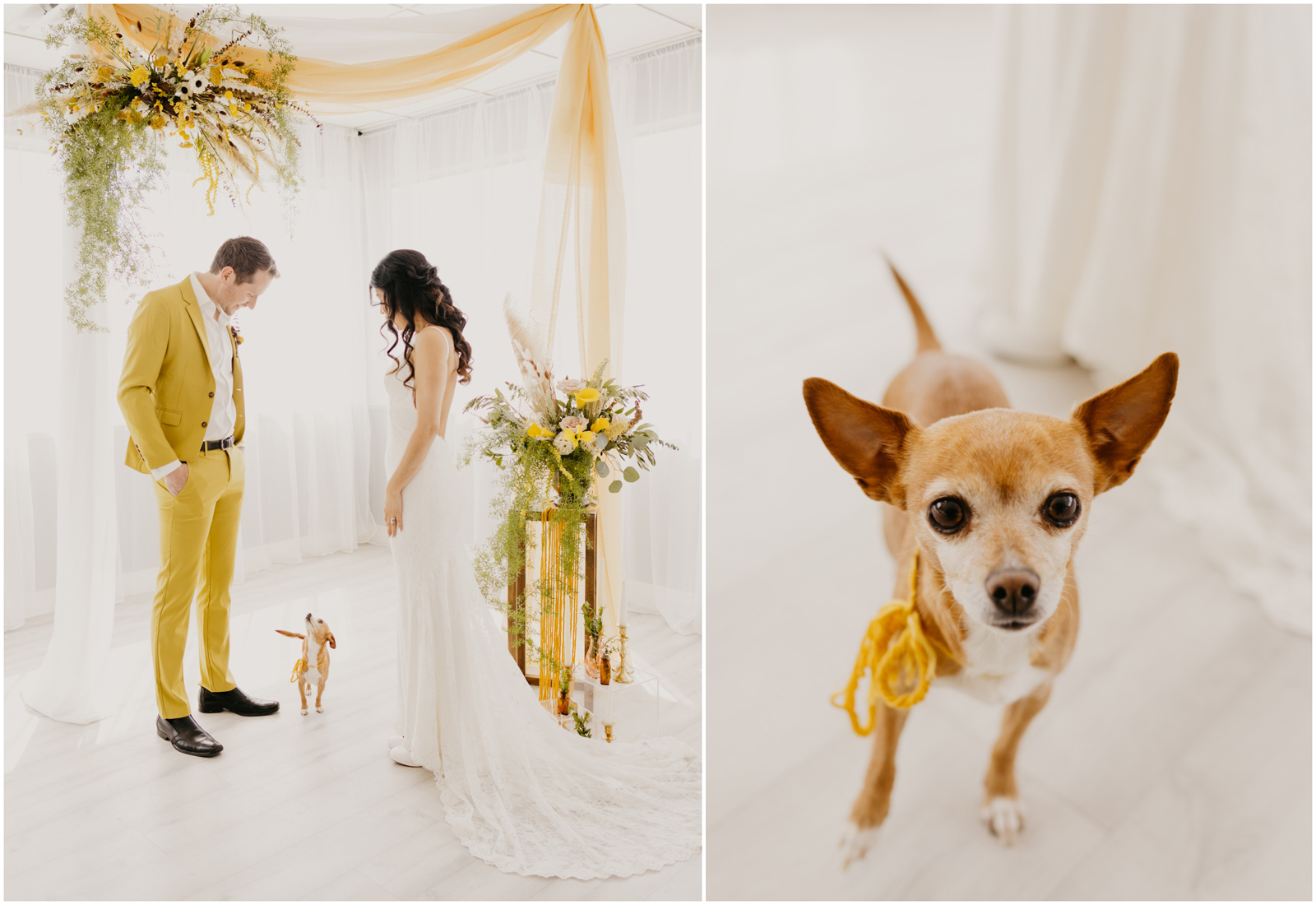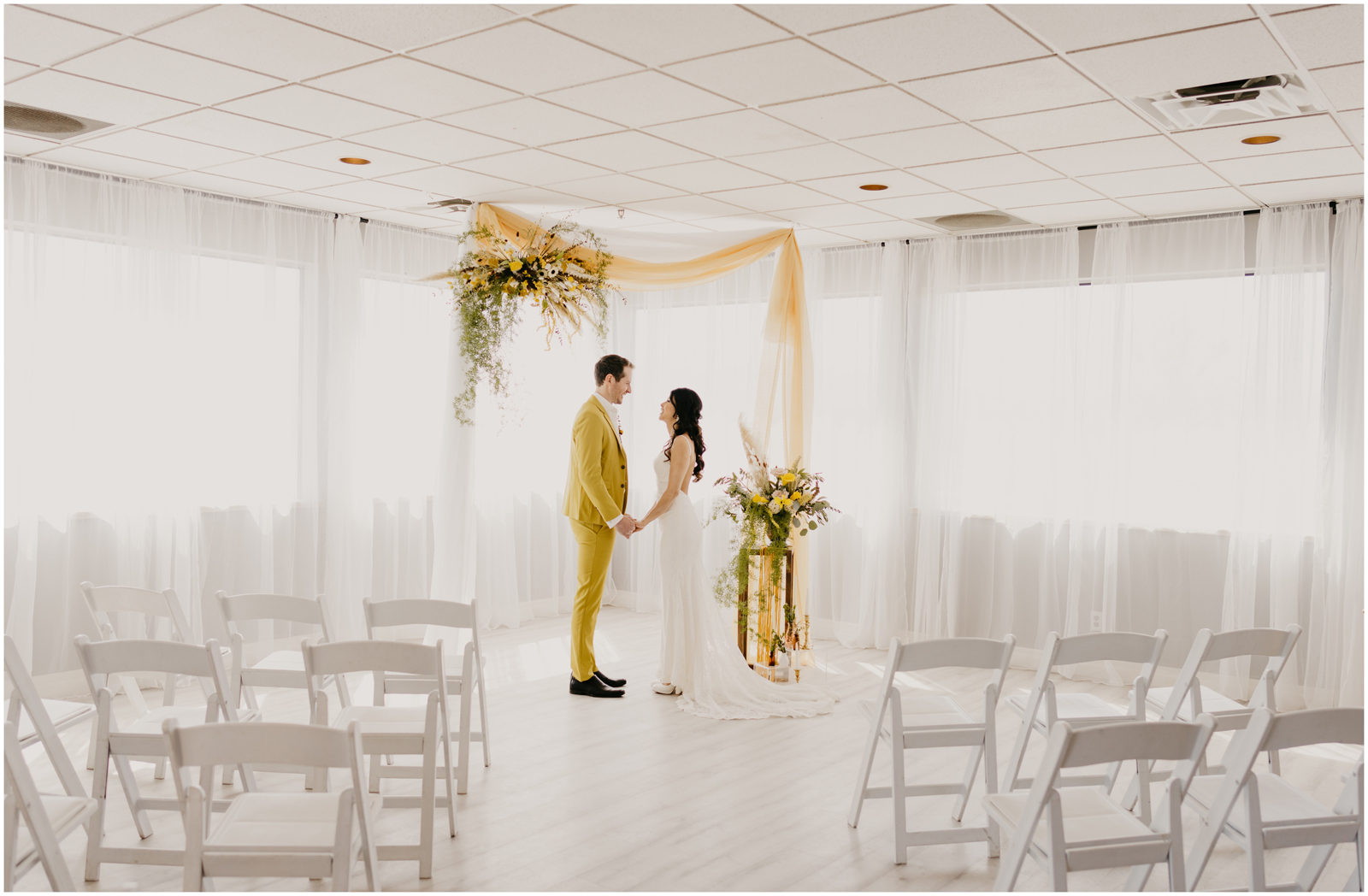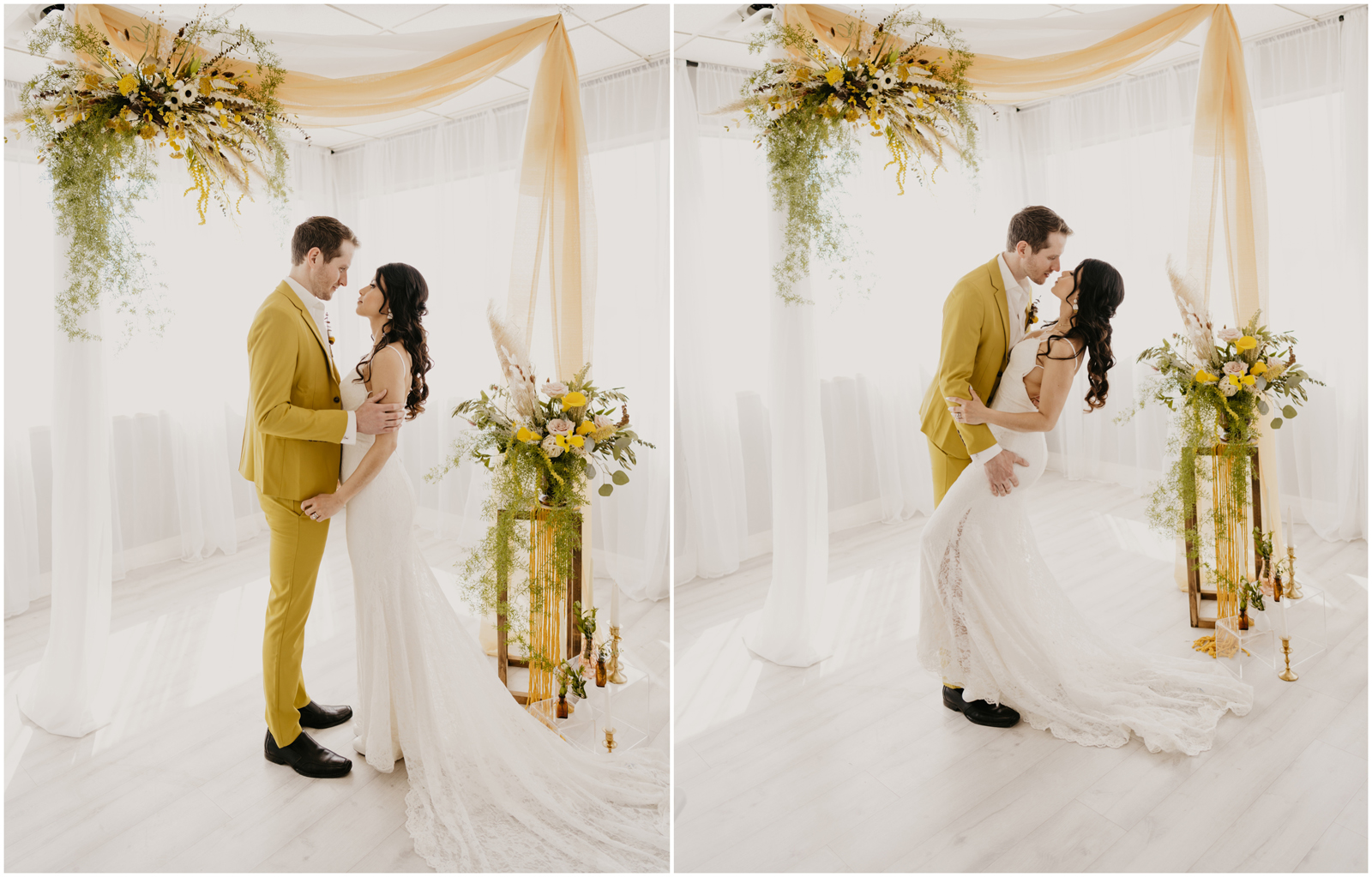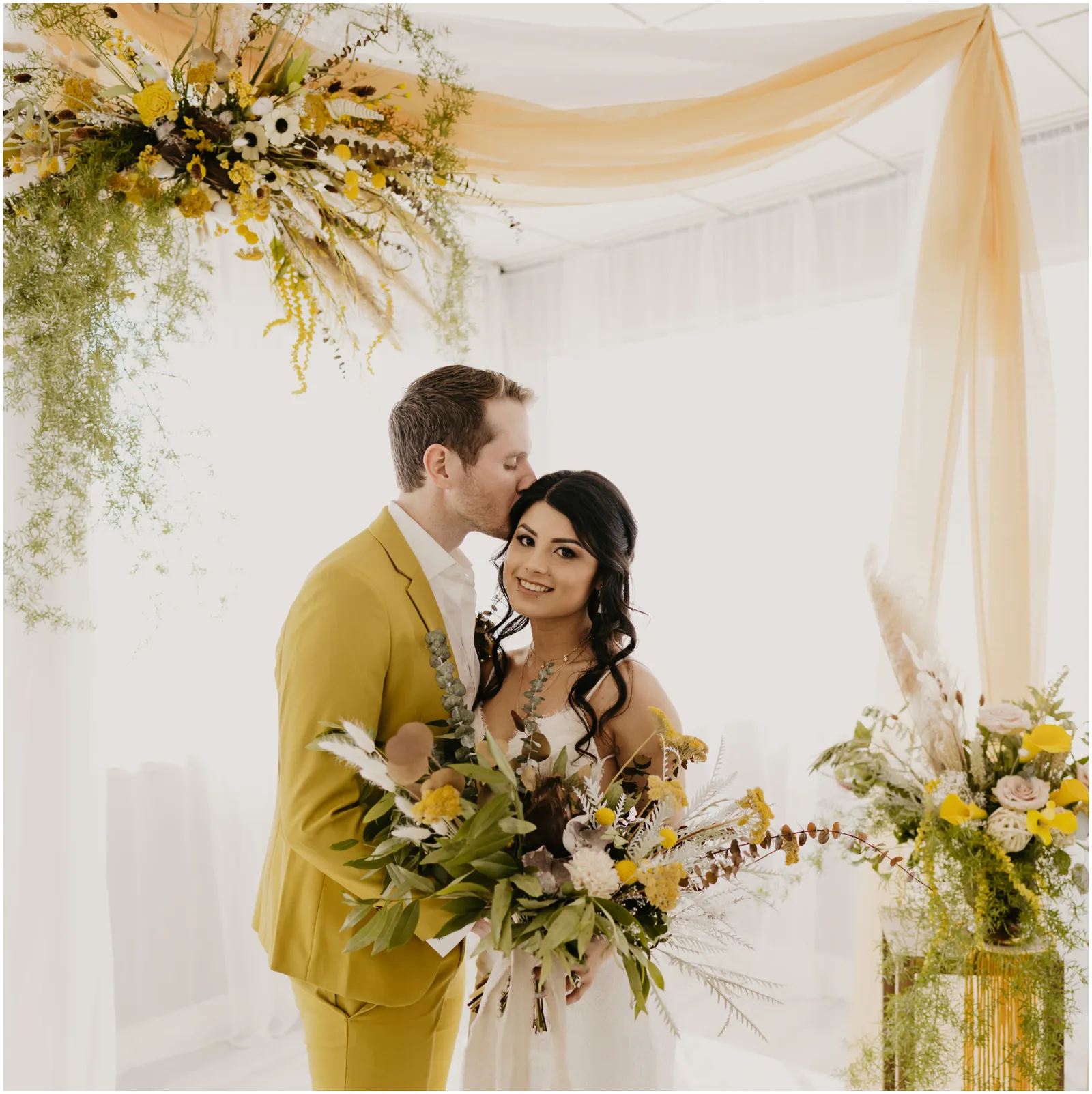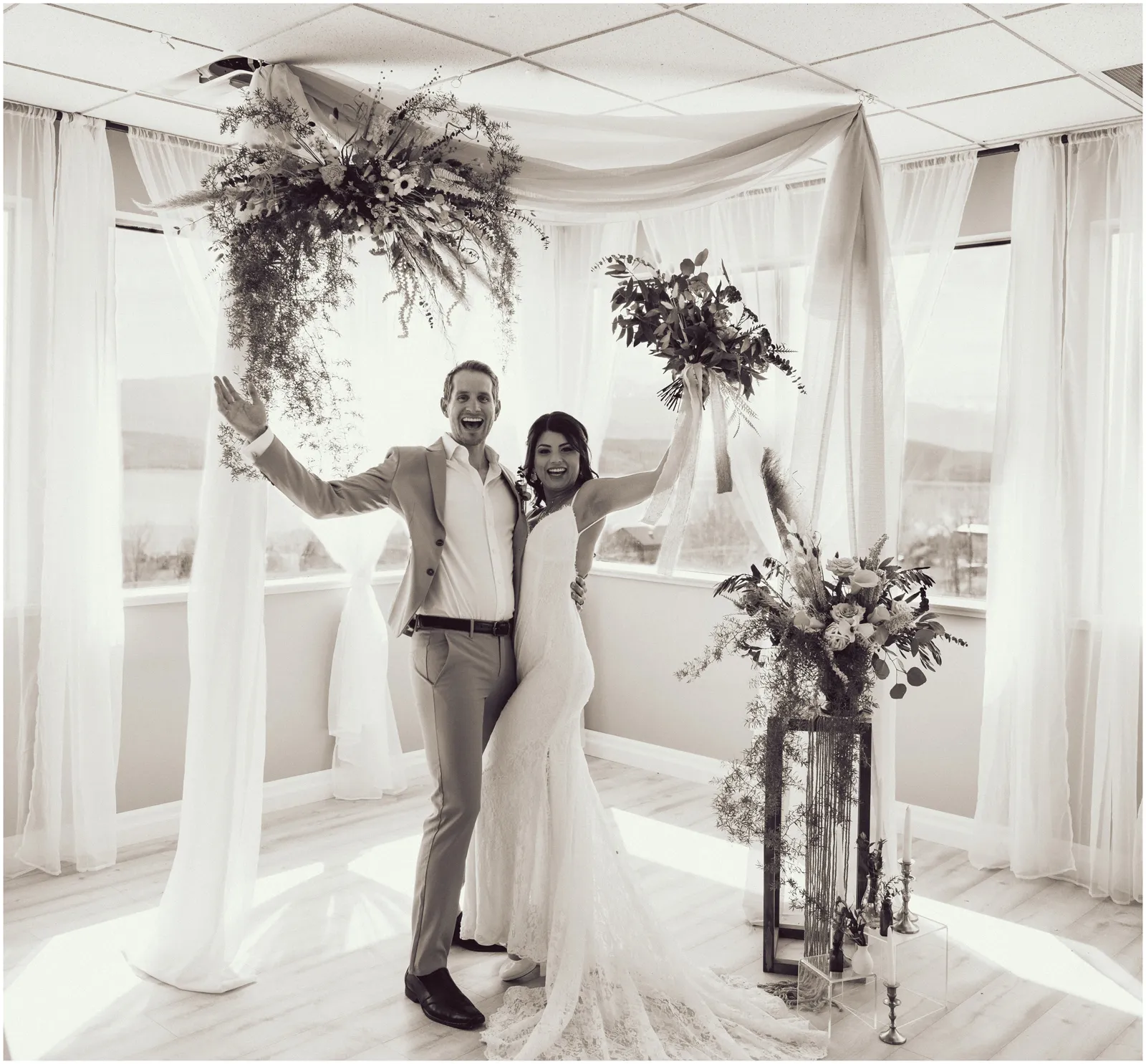 When we asked Angelina from Elevated Events and The Elevated Estate about the inspiration for this shoot, here's what she had to say:
"When my husband and I created the overall design of The Elevated Estate, we knew we wanted to bring a modern and airy concept to the mostly rustic Carson Valley. Now that we are FINALLY able to open our doors we have had months to visualize all the beautiful events to come.
Every time we walk into the space we feel a sense of happiness and warmth (and, of course, pride!!)!

Being owners of the rental company Elevated Events we often stare at inventory that we would love to see used. One of those pieces is the beautiful antique goldenrod chair that inspired the color palette for this particular shoot.
Starting with the gorgeous hanging arch piece as the first focal point was so much fun. And, having a magnetic ceiling makes for some fun design elements in what is often left as blank space.
We also knew that plants and wood elements should be part of the overall design to give the space an 'at-home feeling.' Adding in the citrus as add pop of color to the décor and the fun bubbly wall, along with the inclusion of the adorable dog model Missy all came very organically to the overall look.
It was a dream to see everything come together with a super talented team."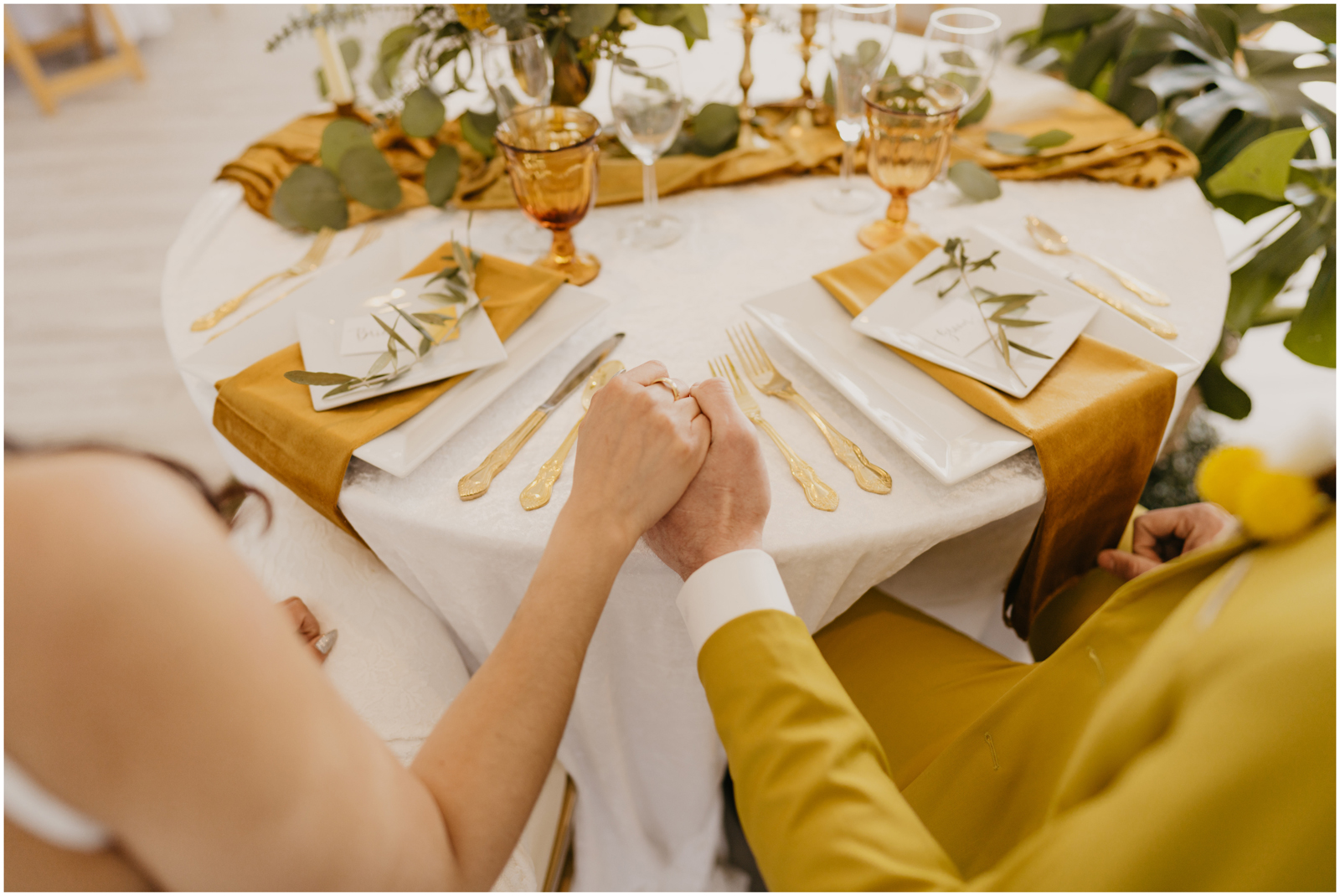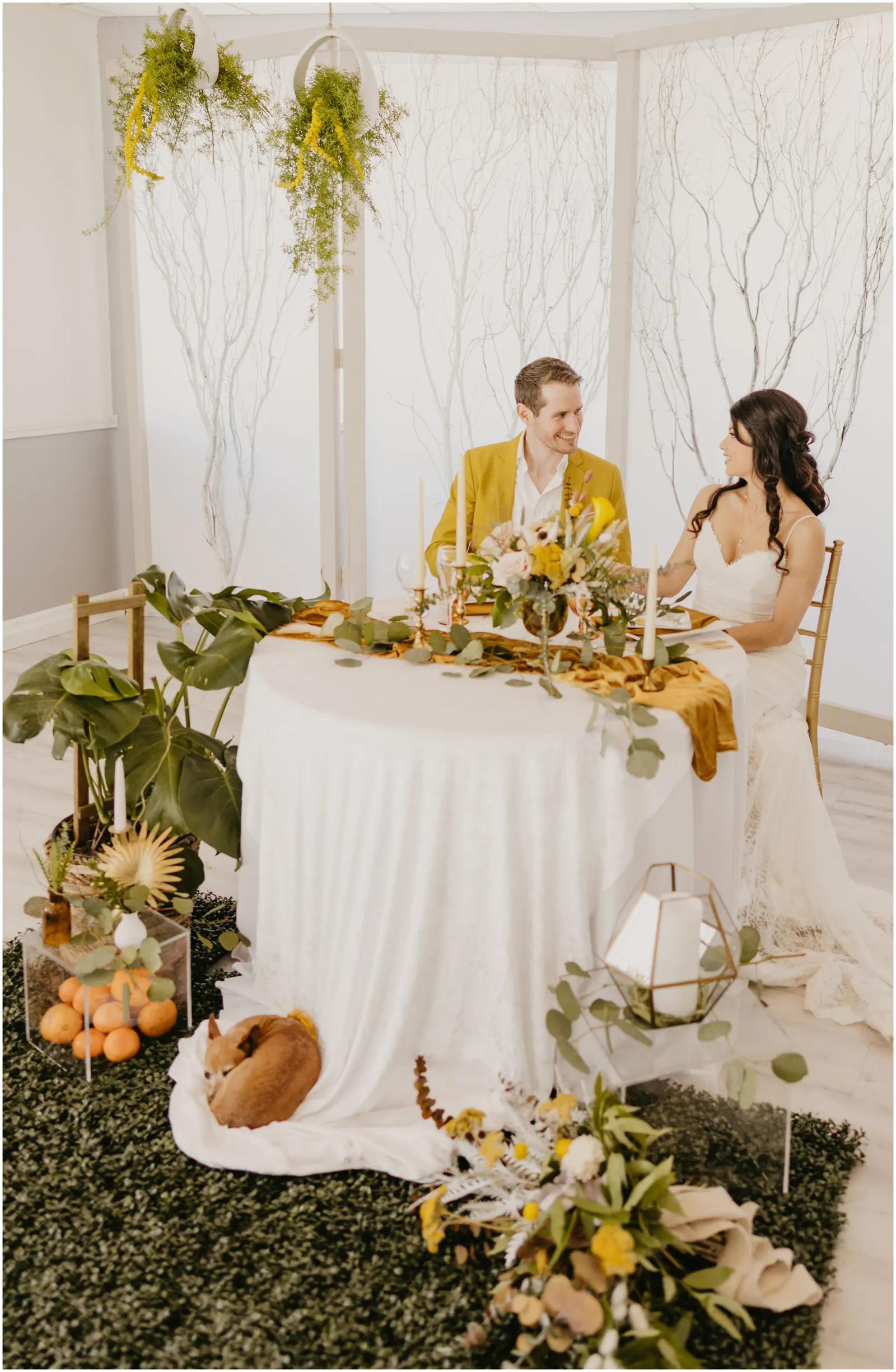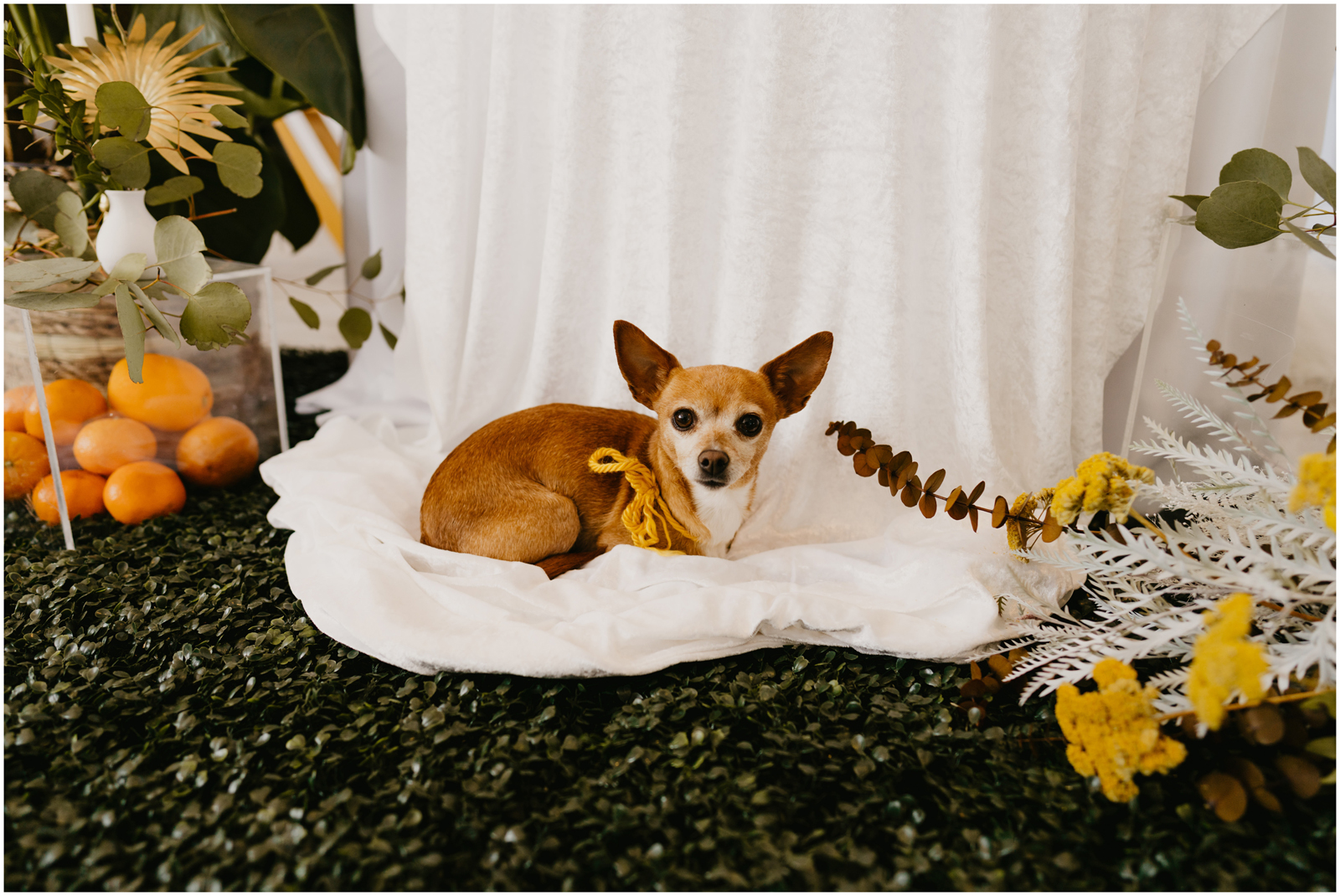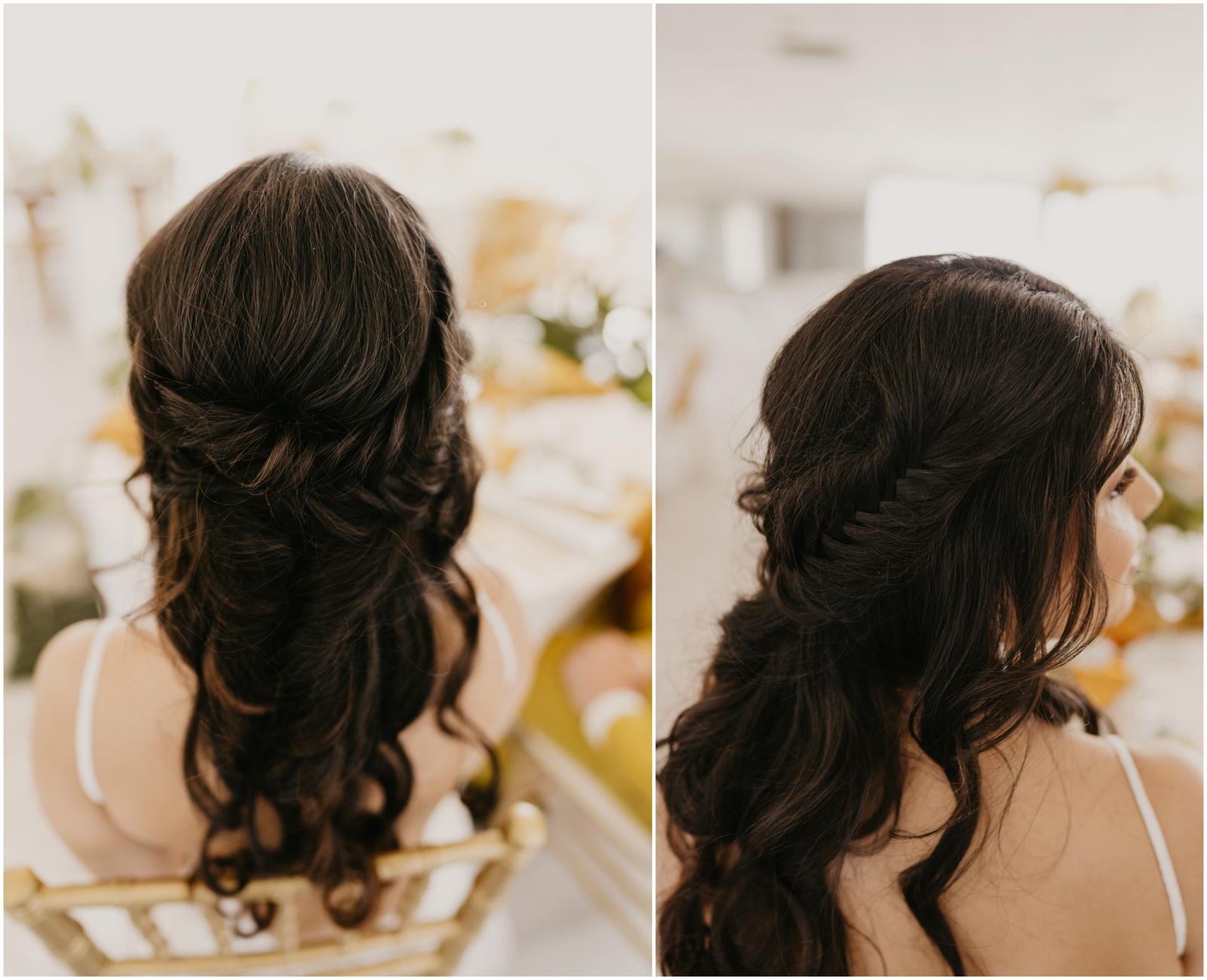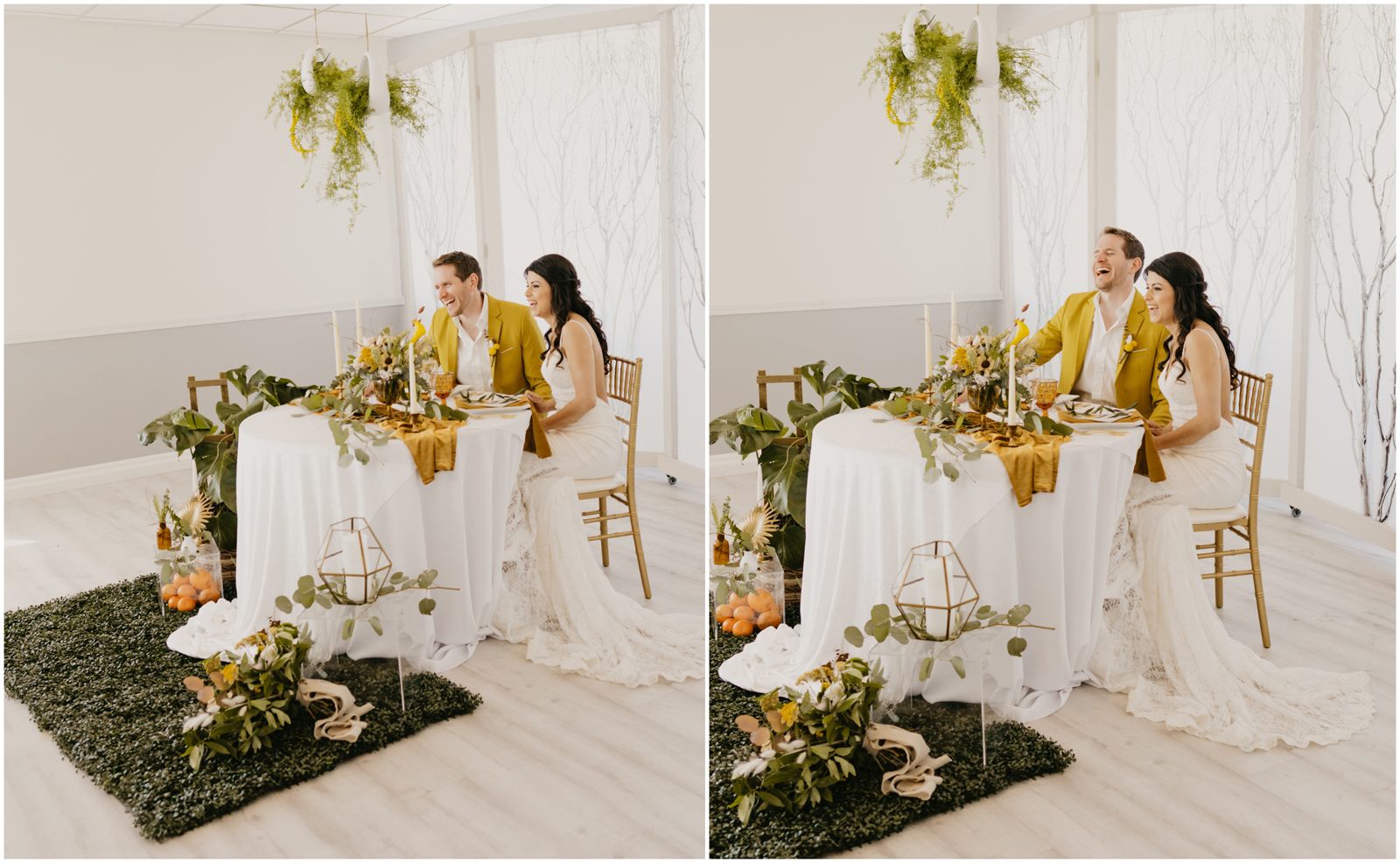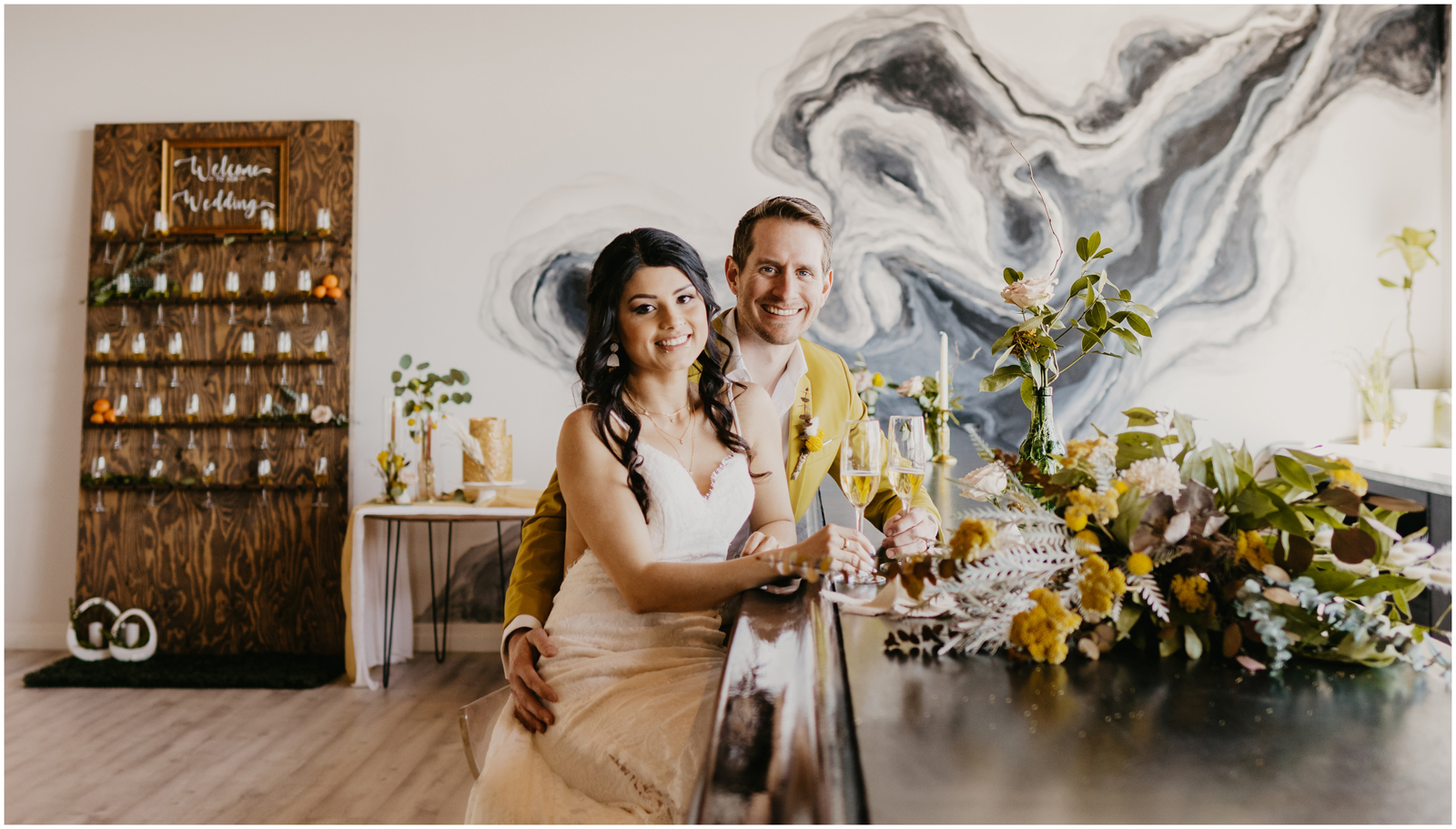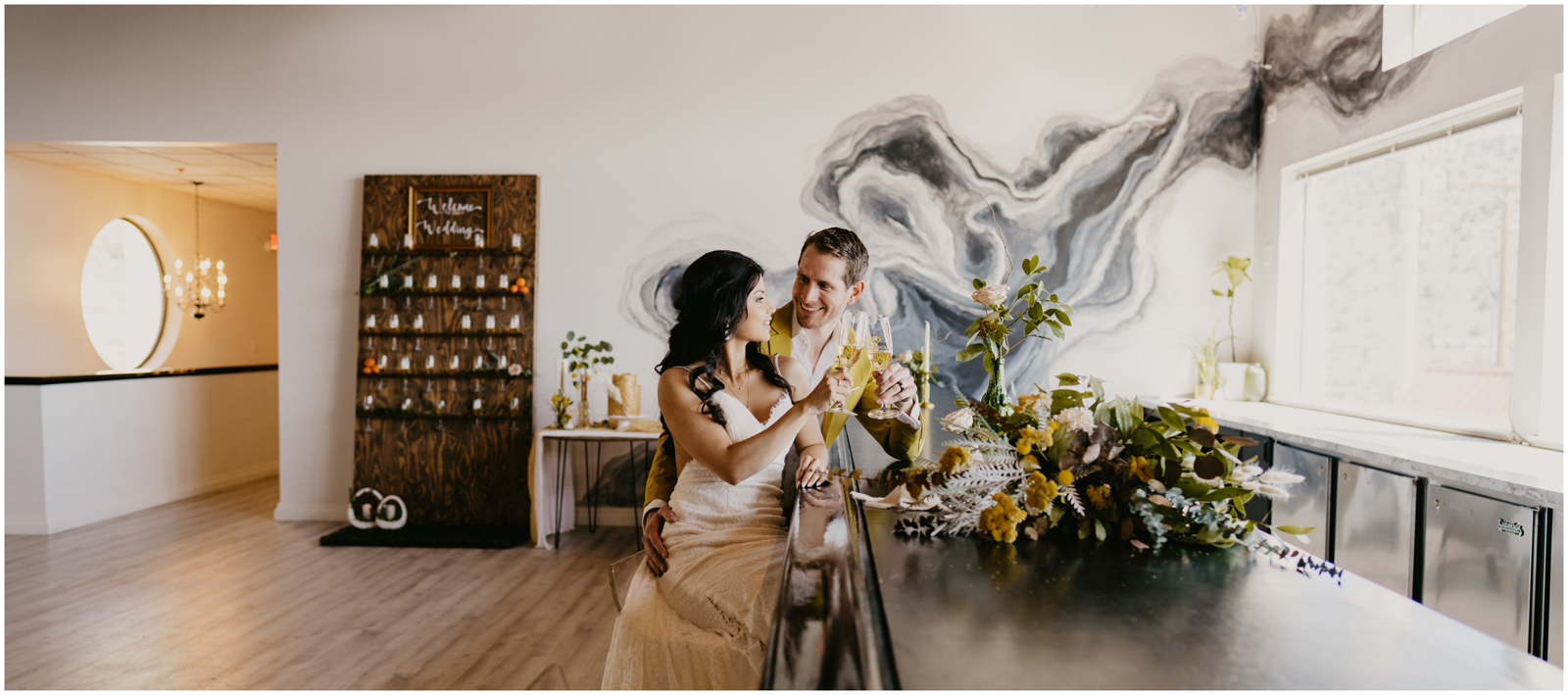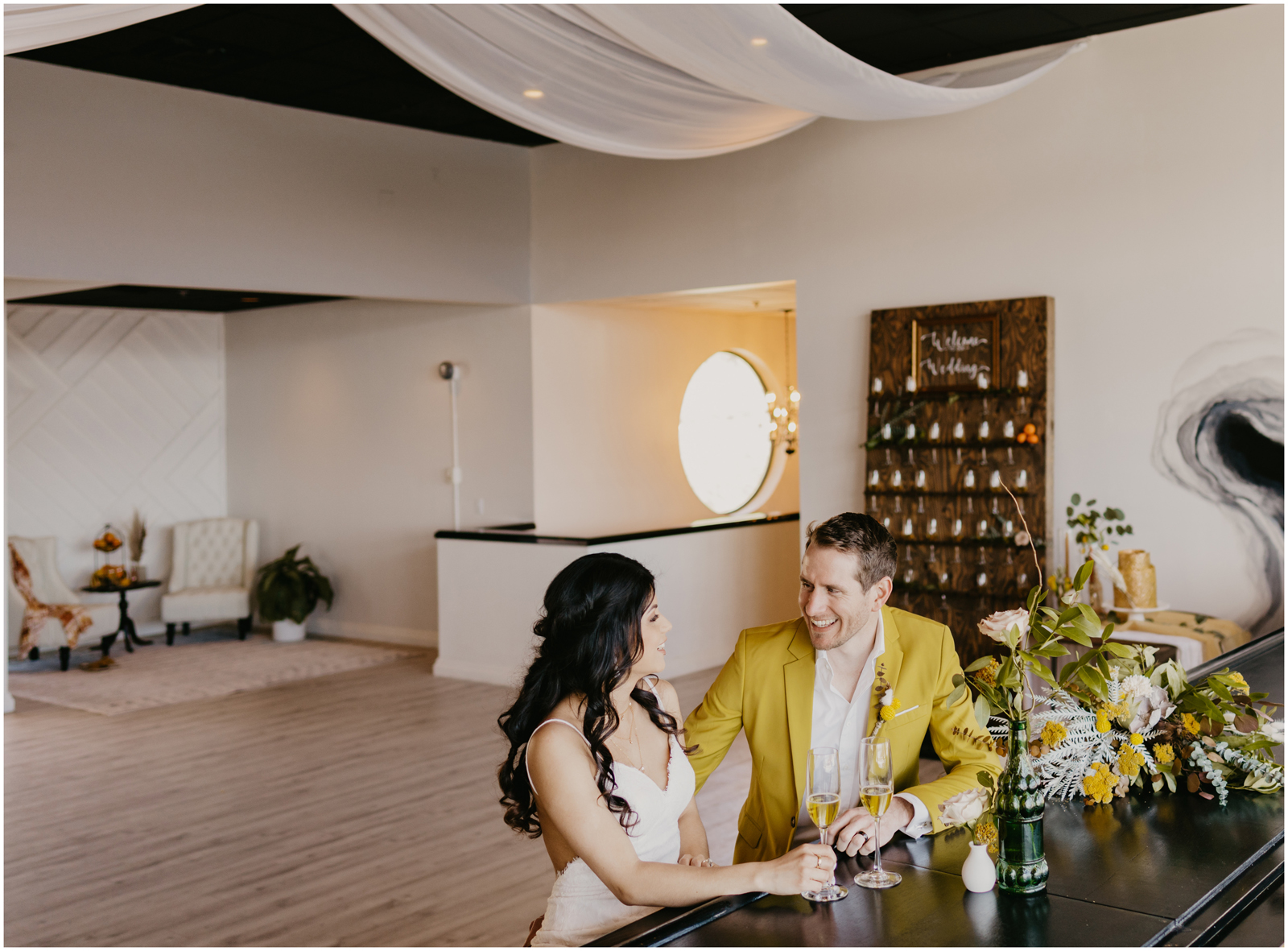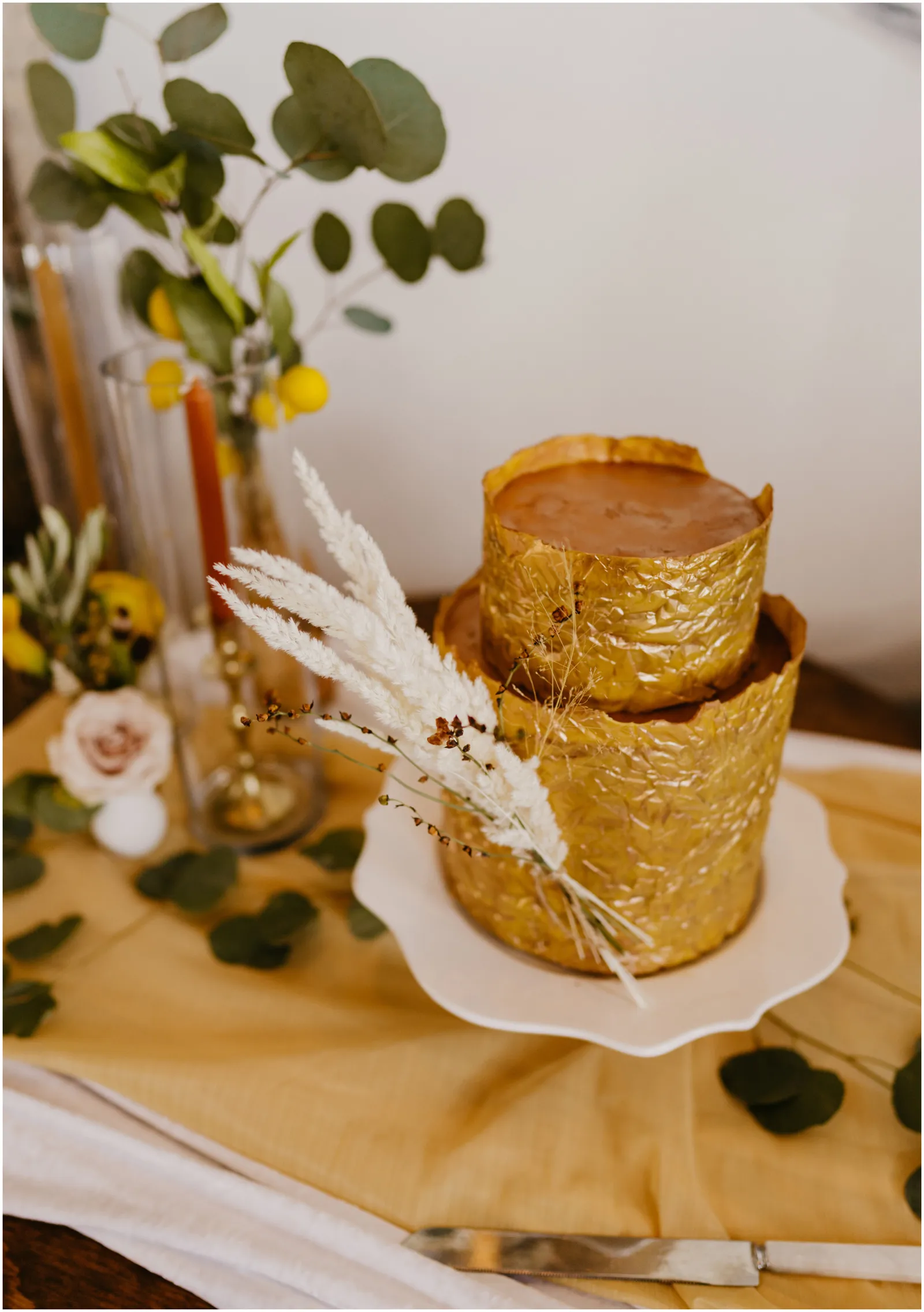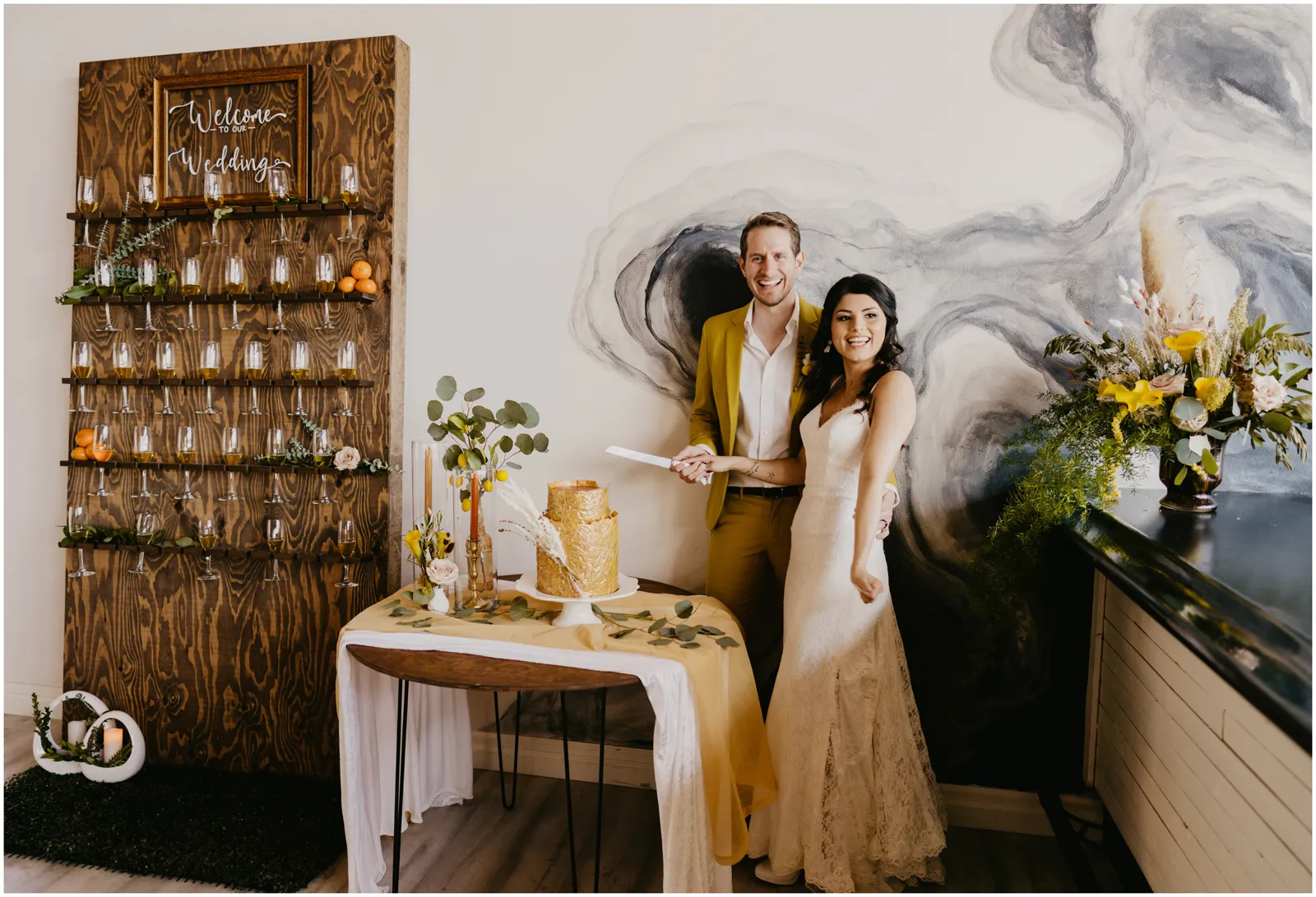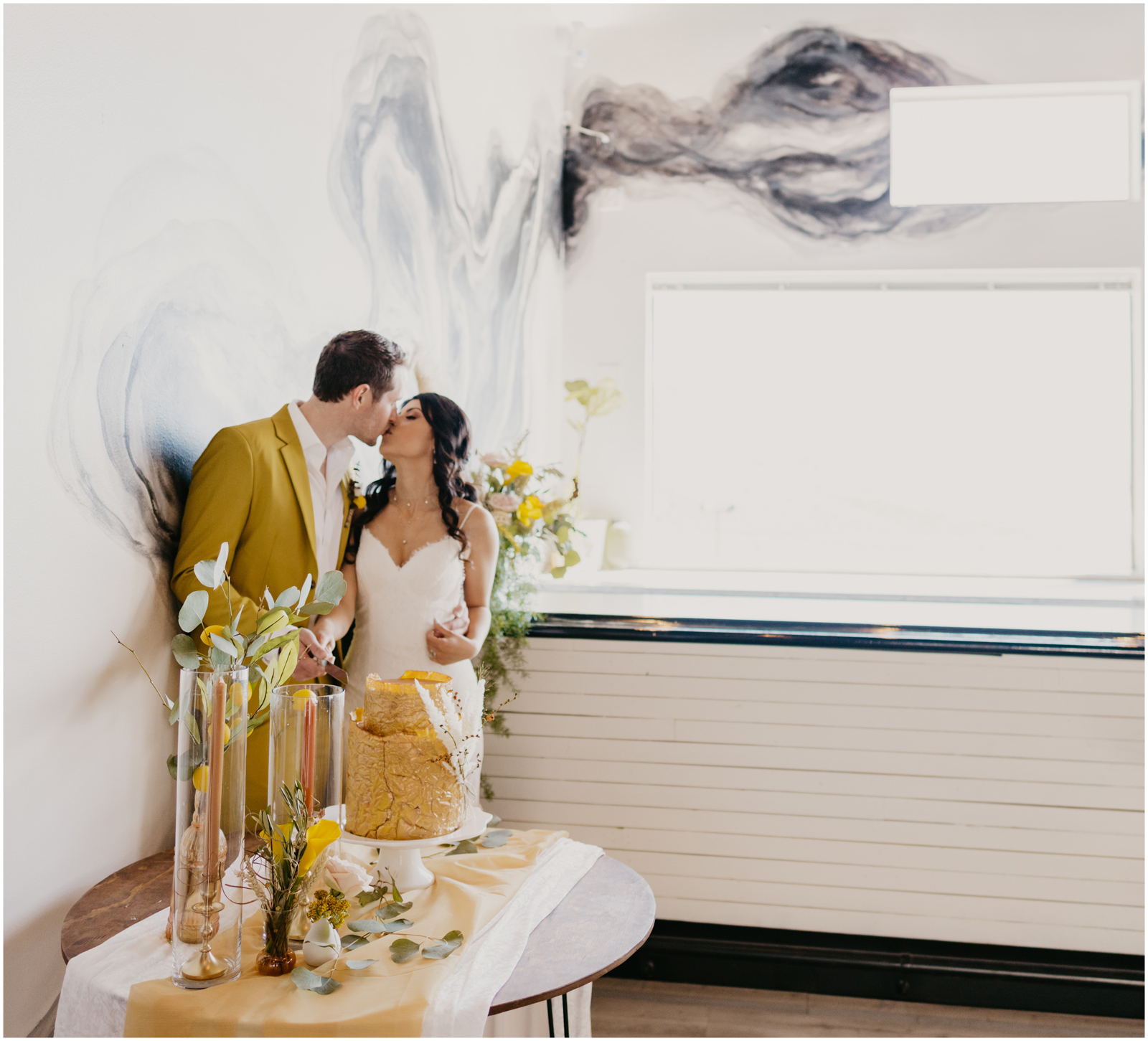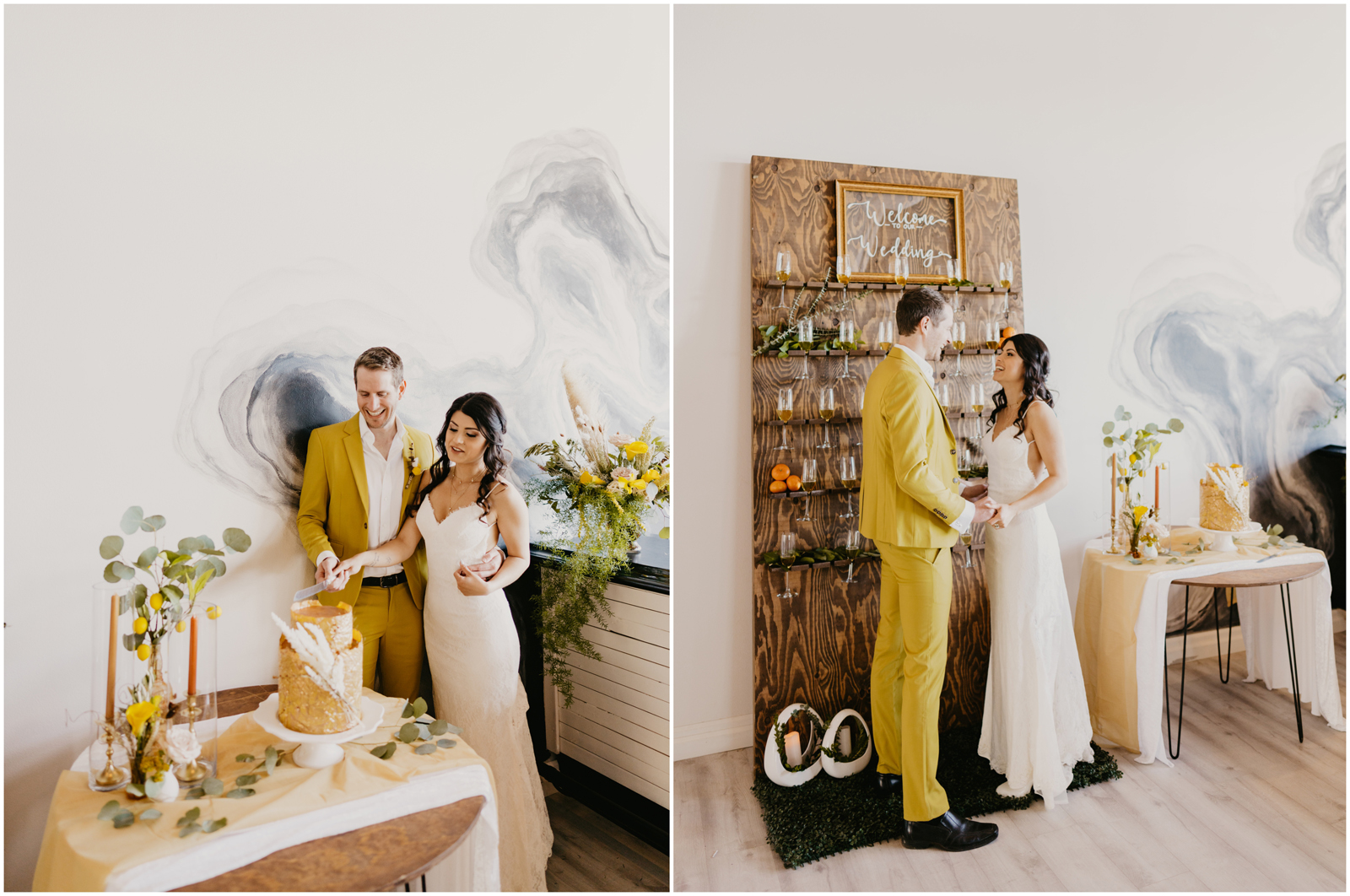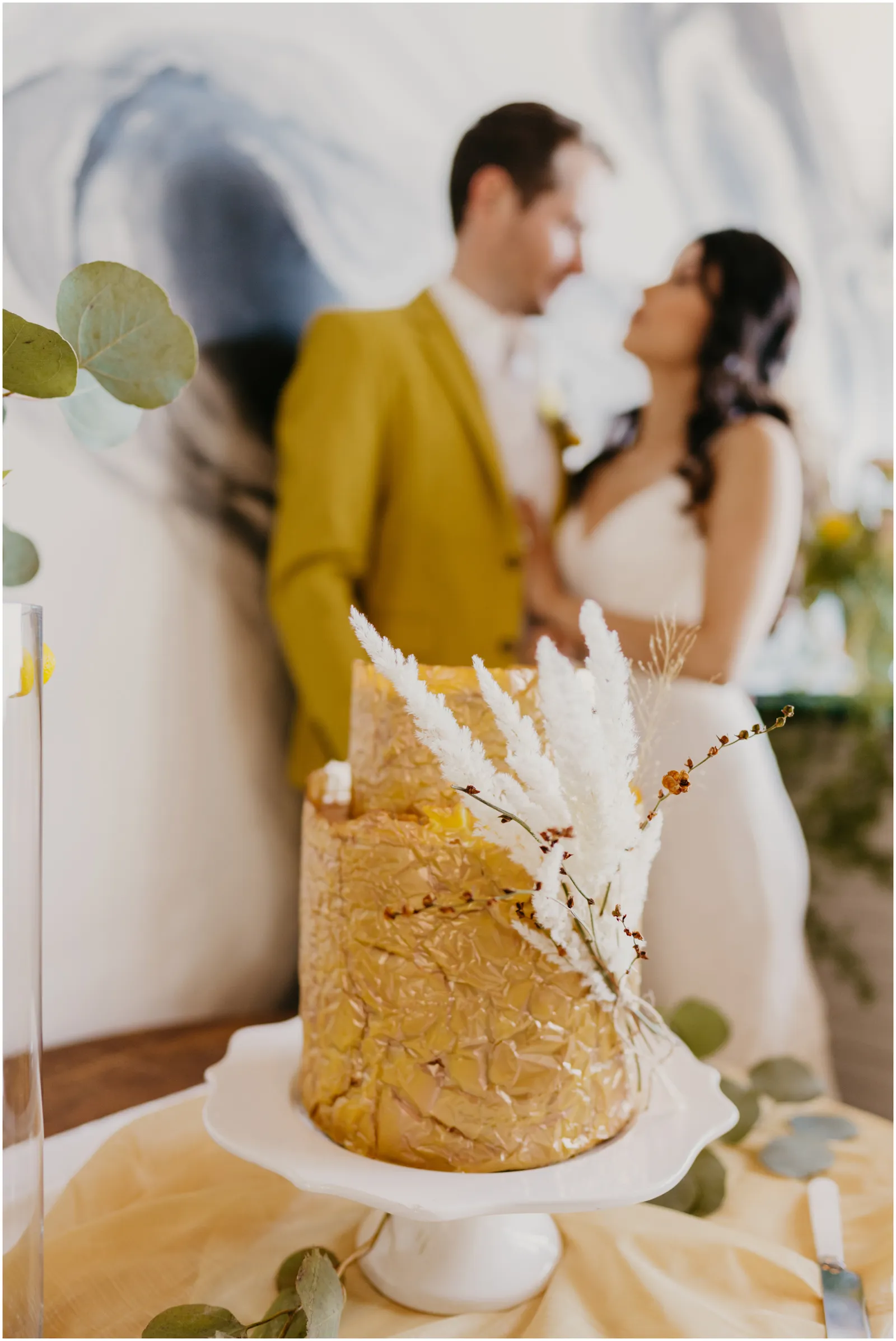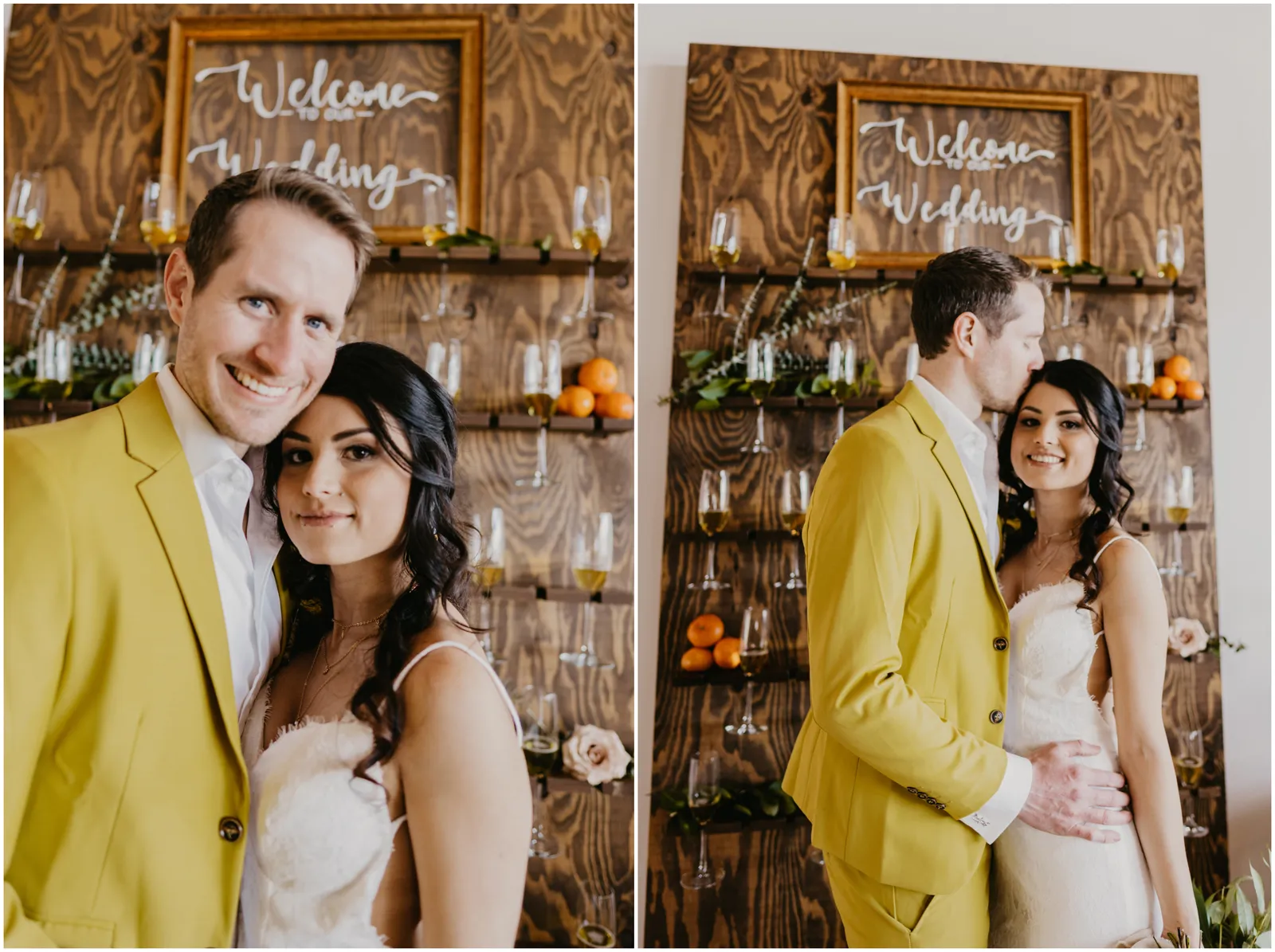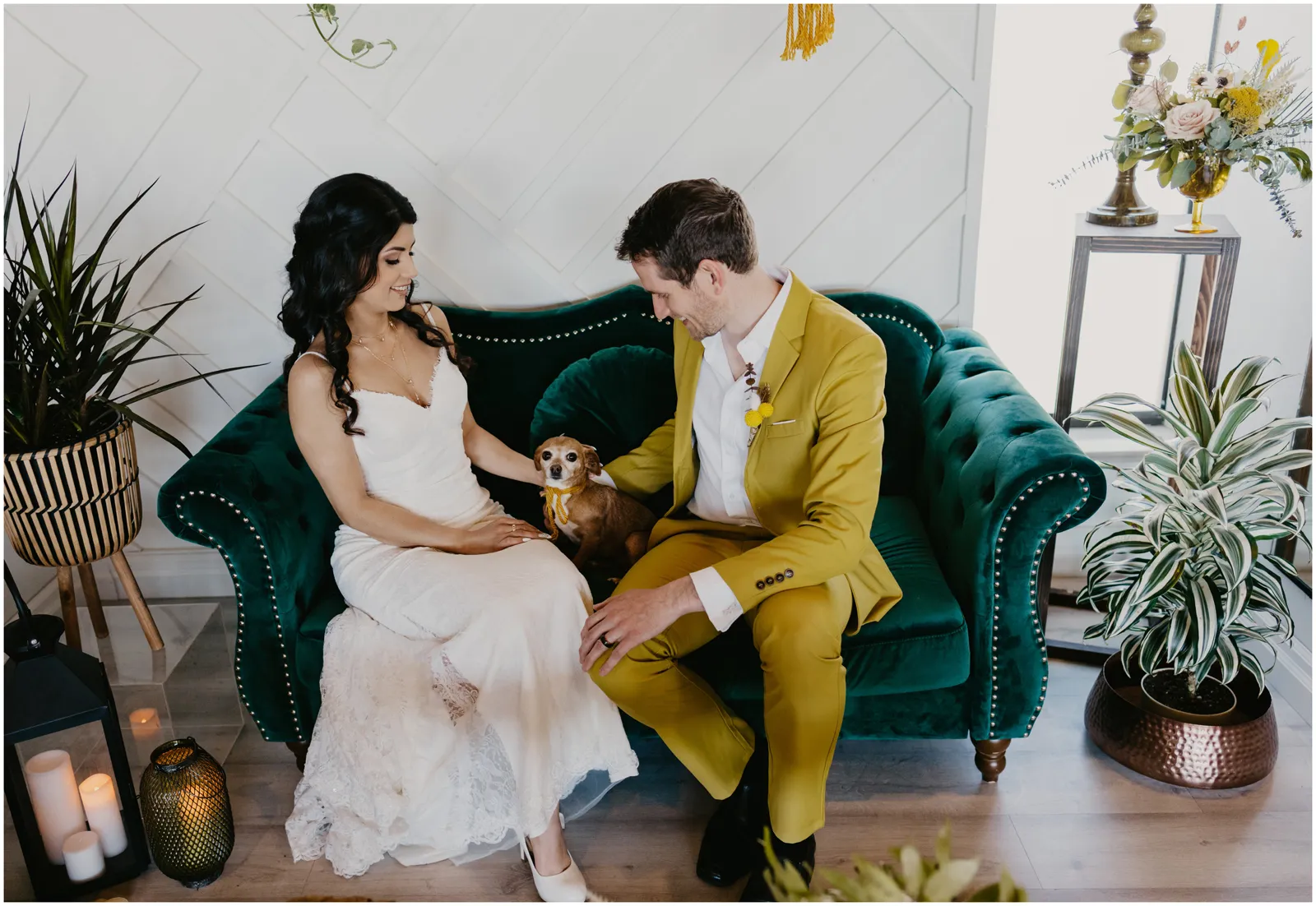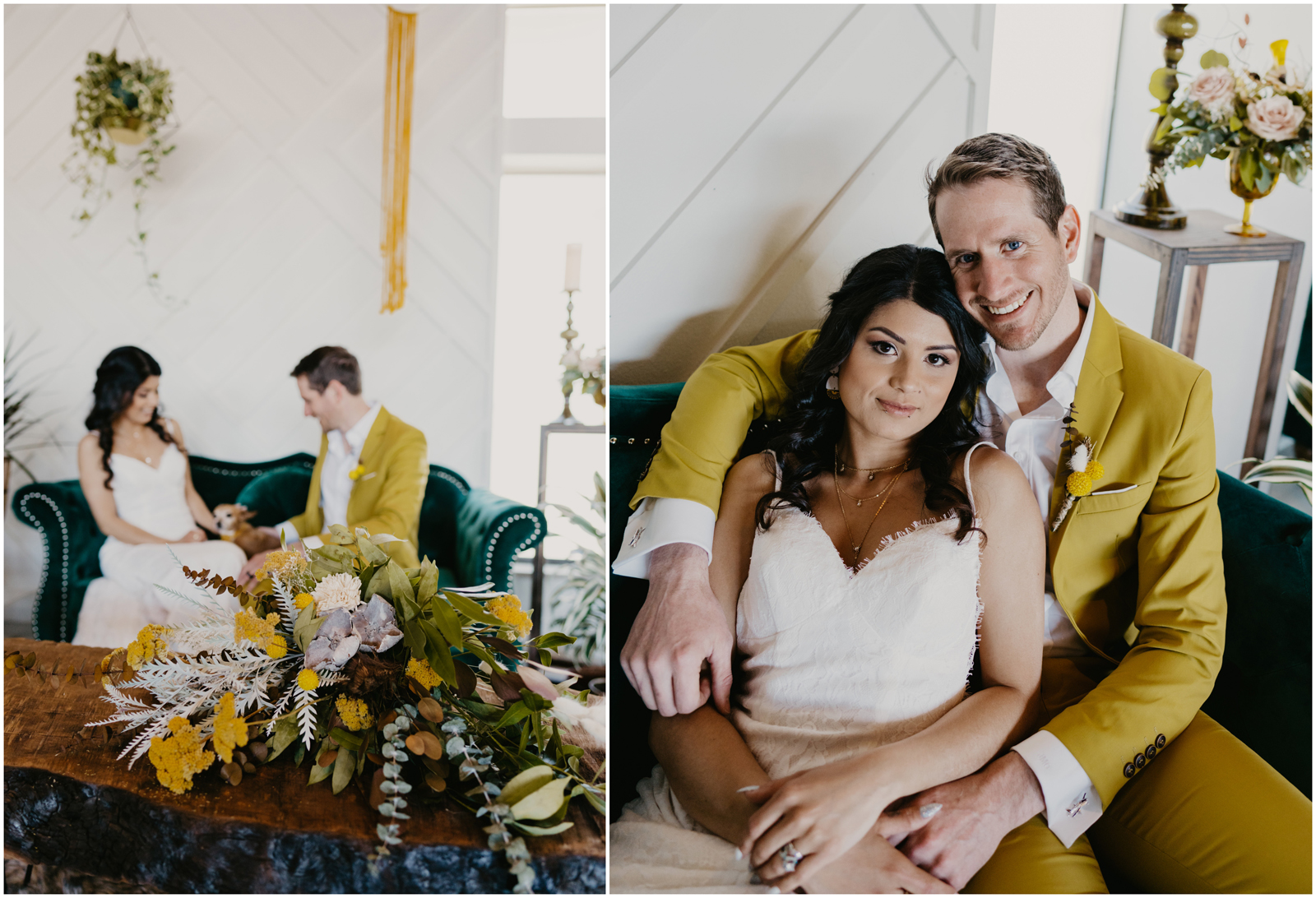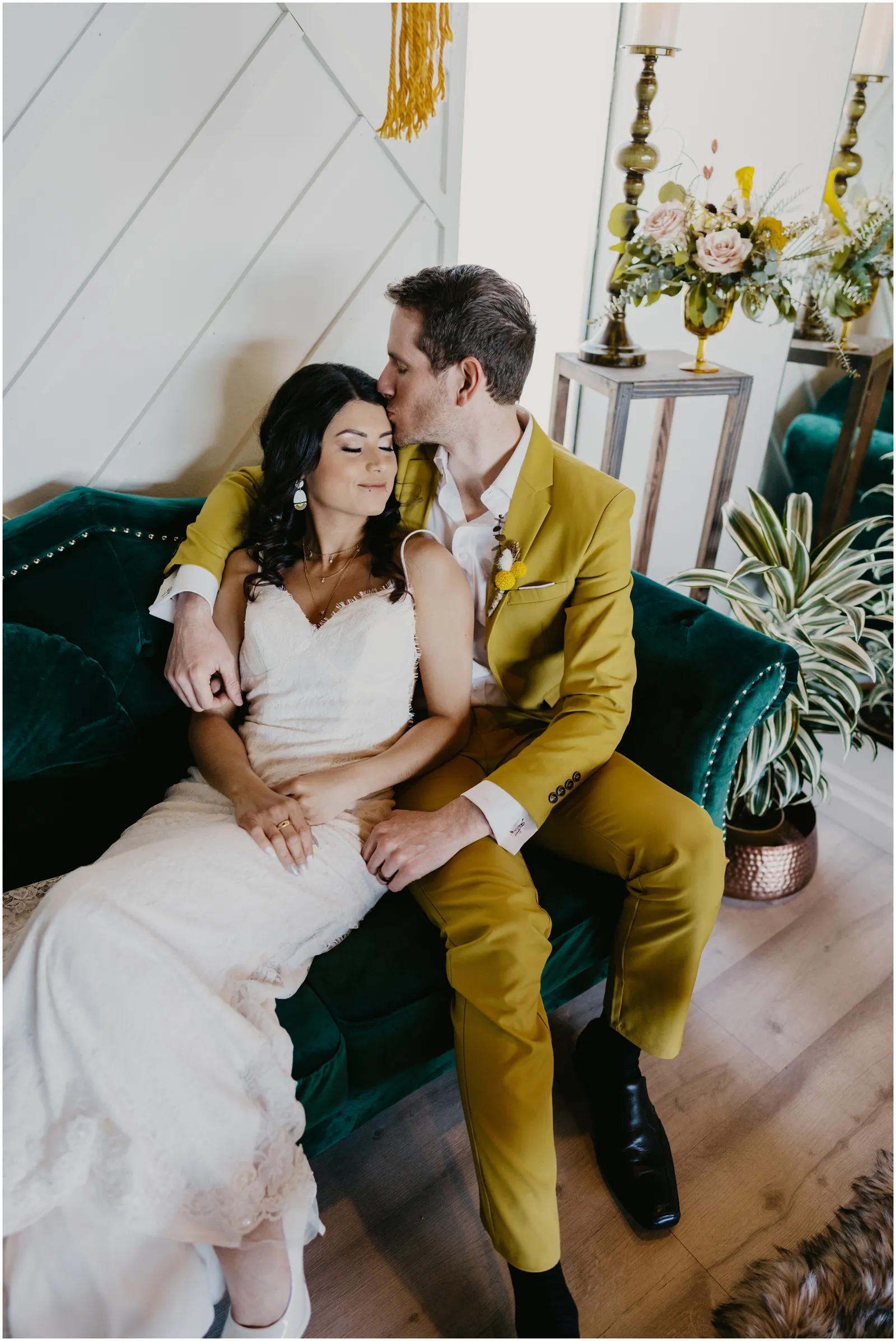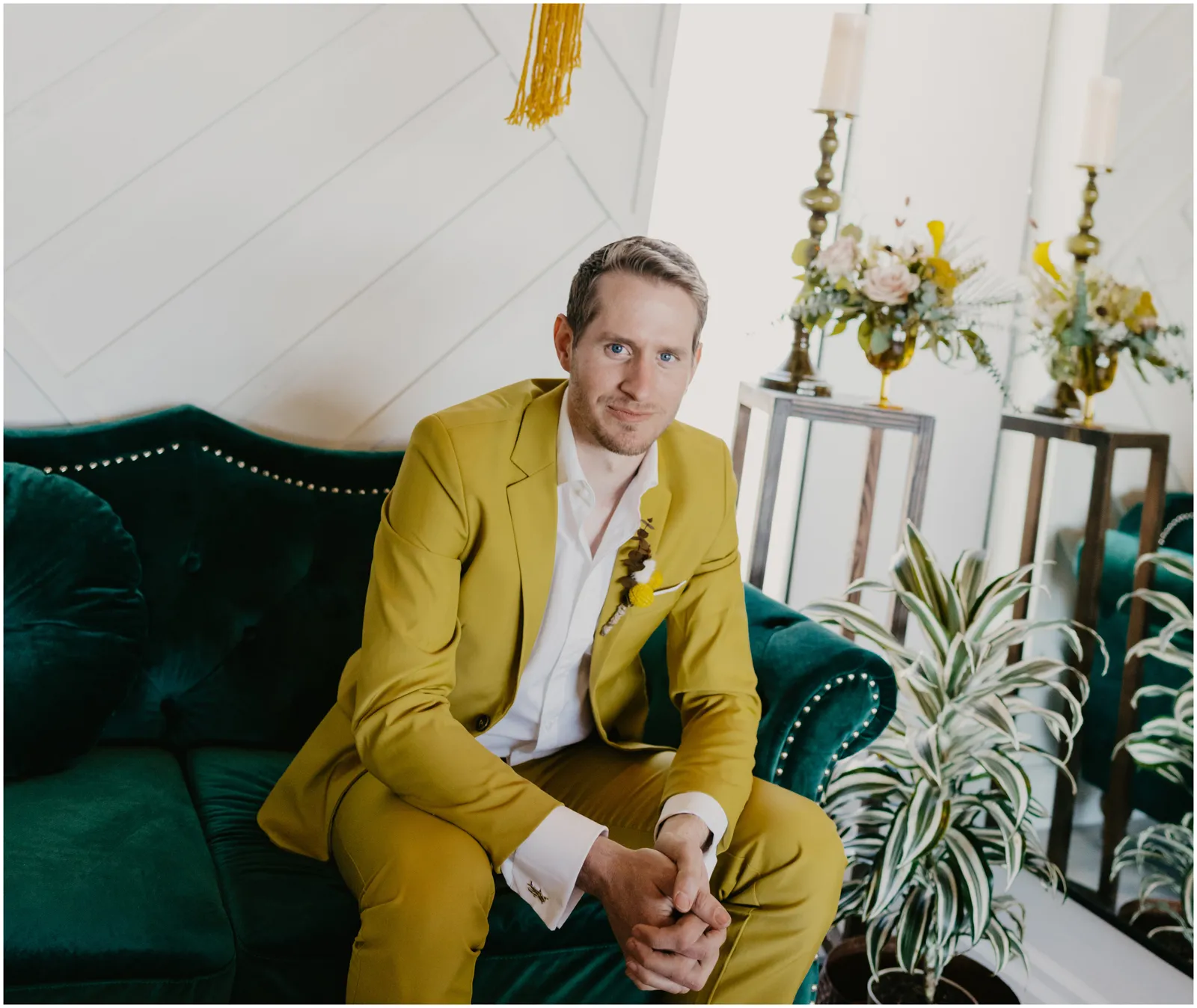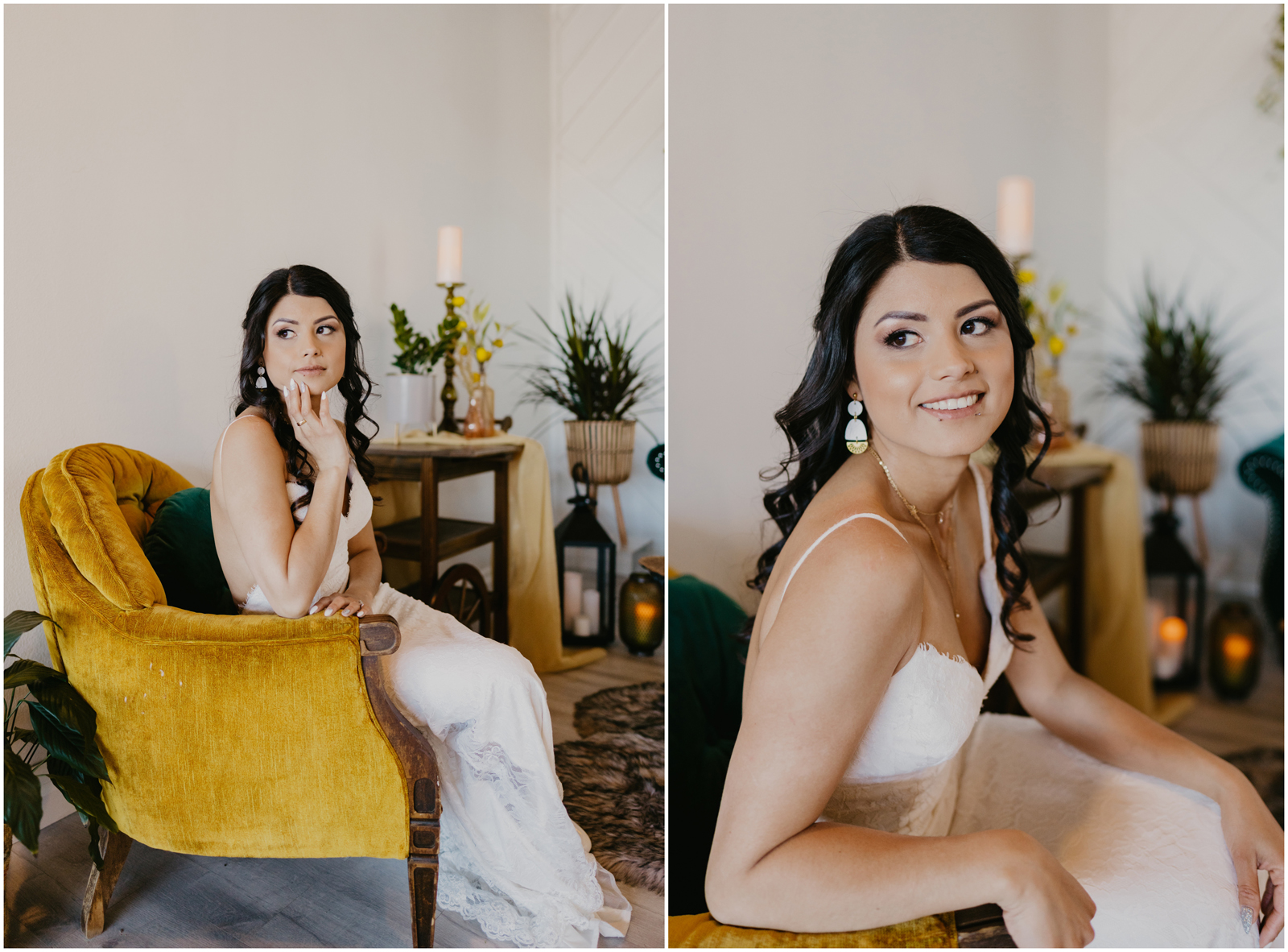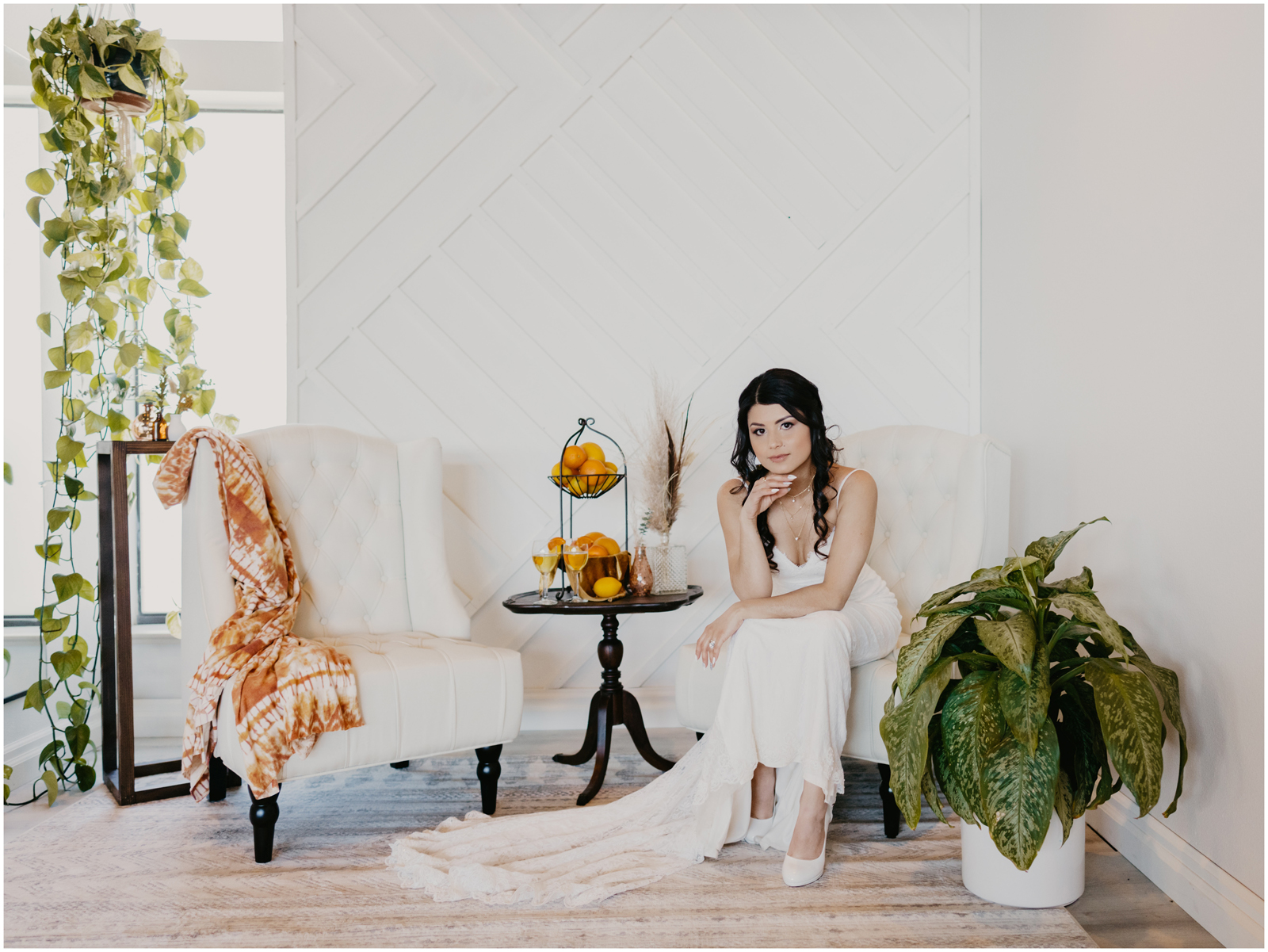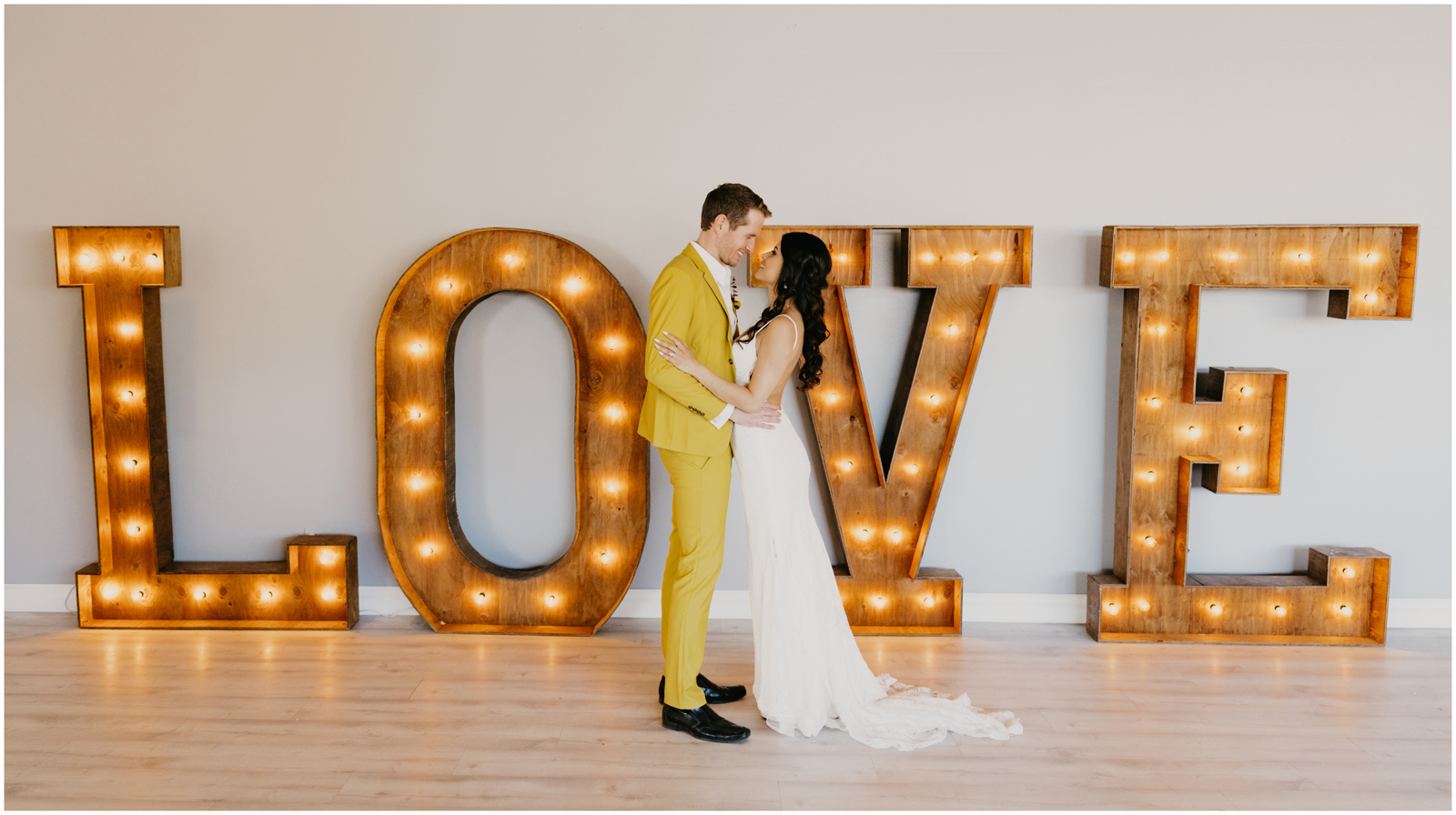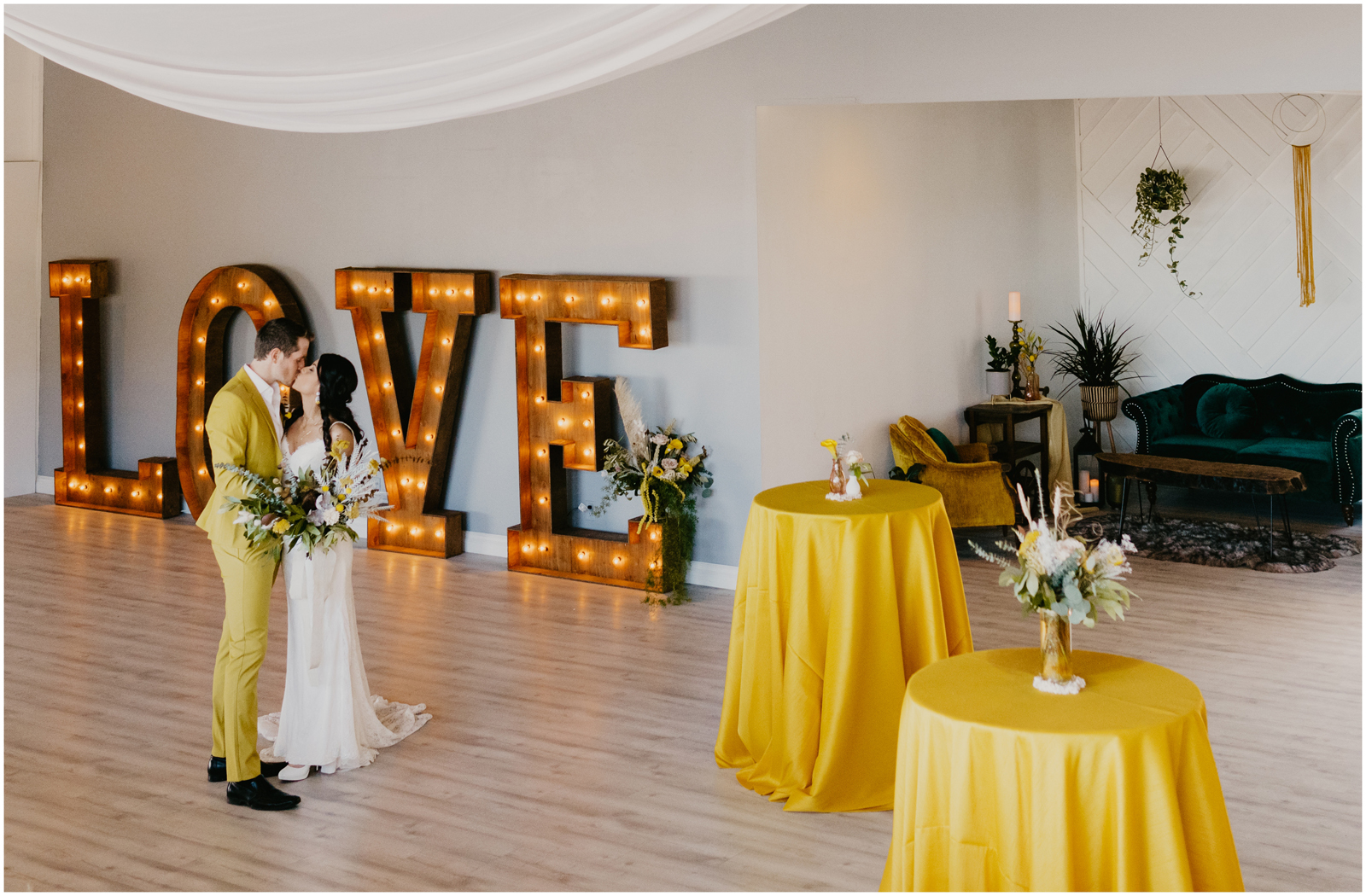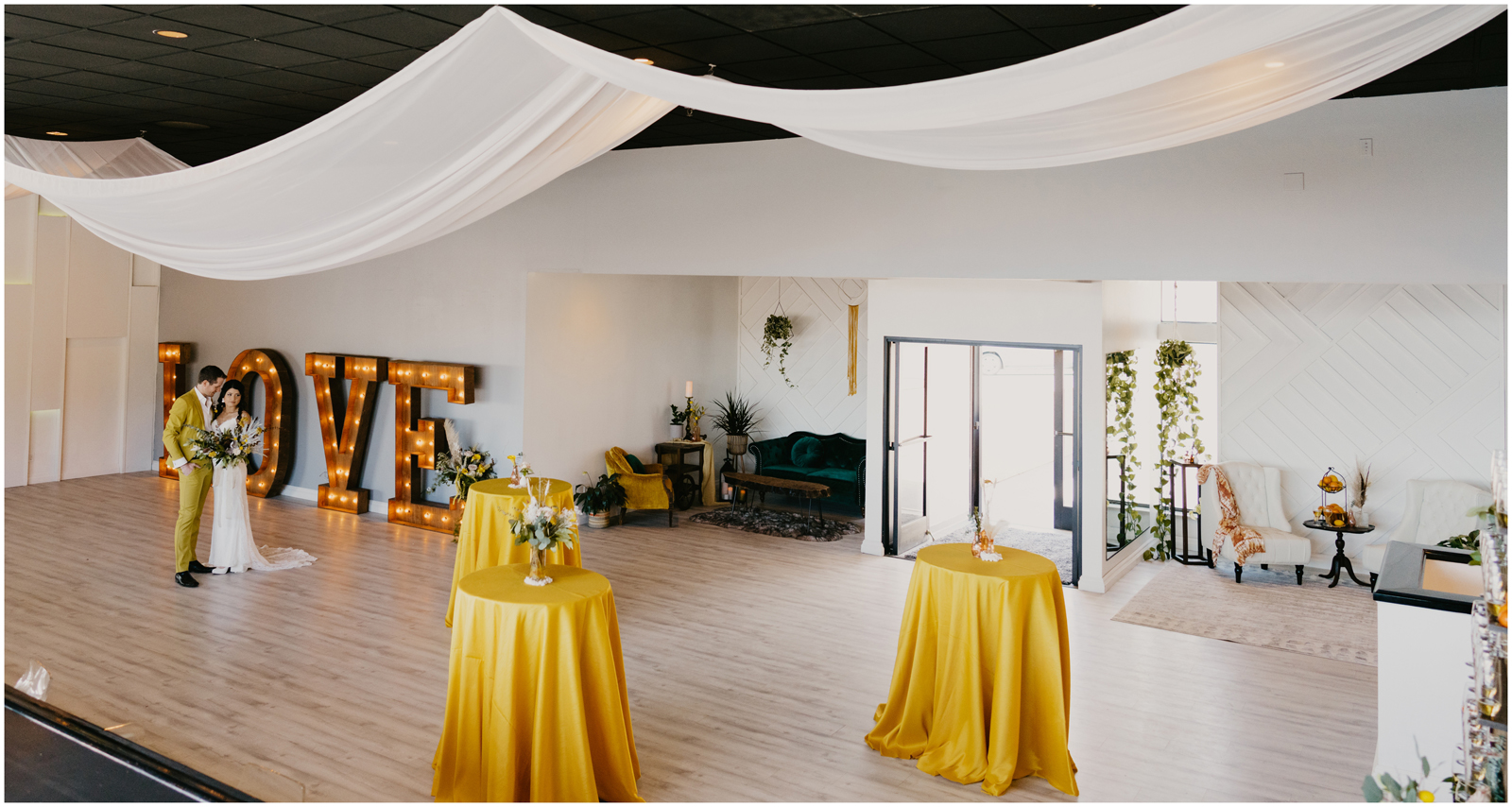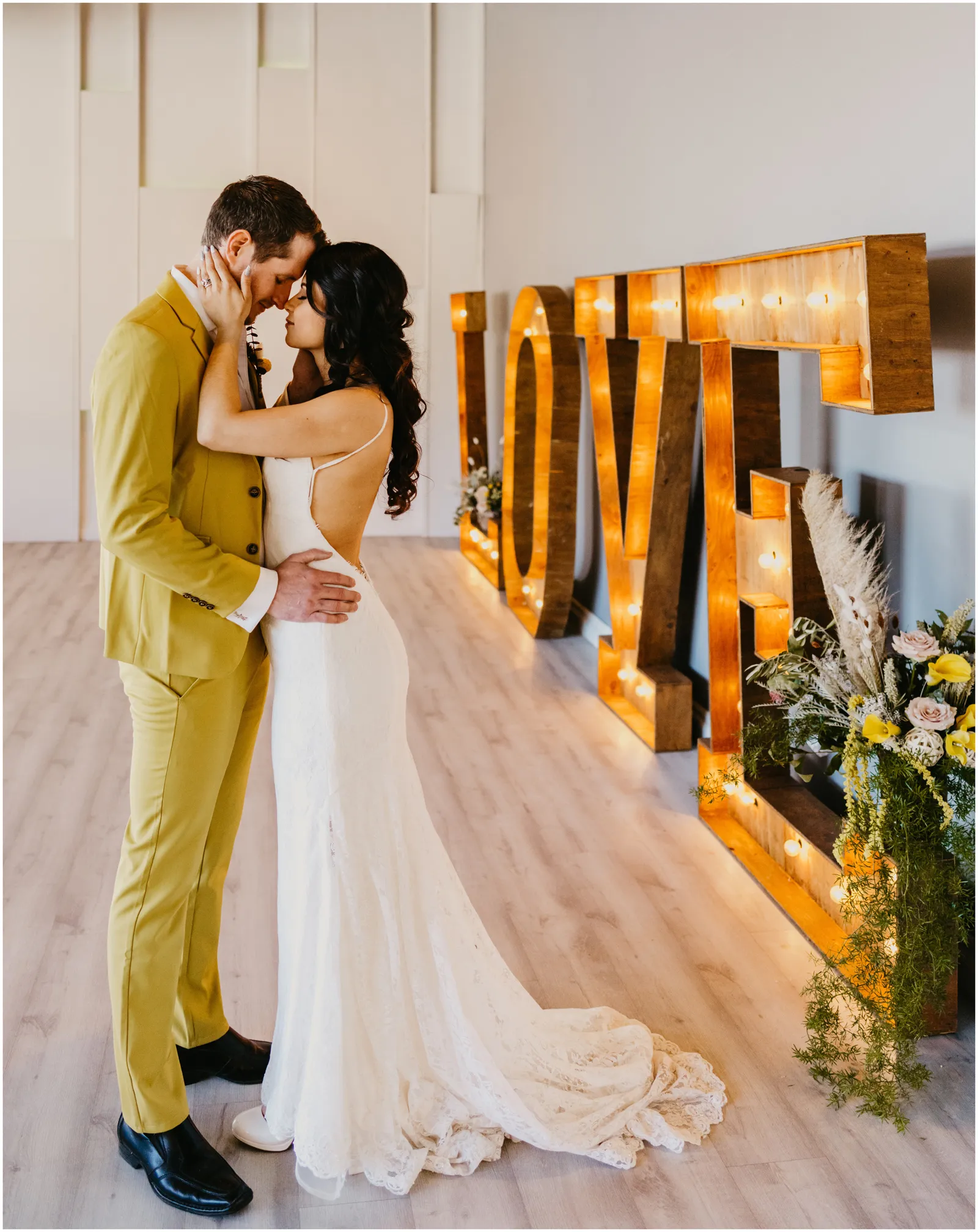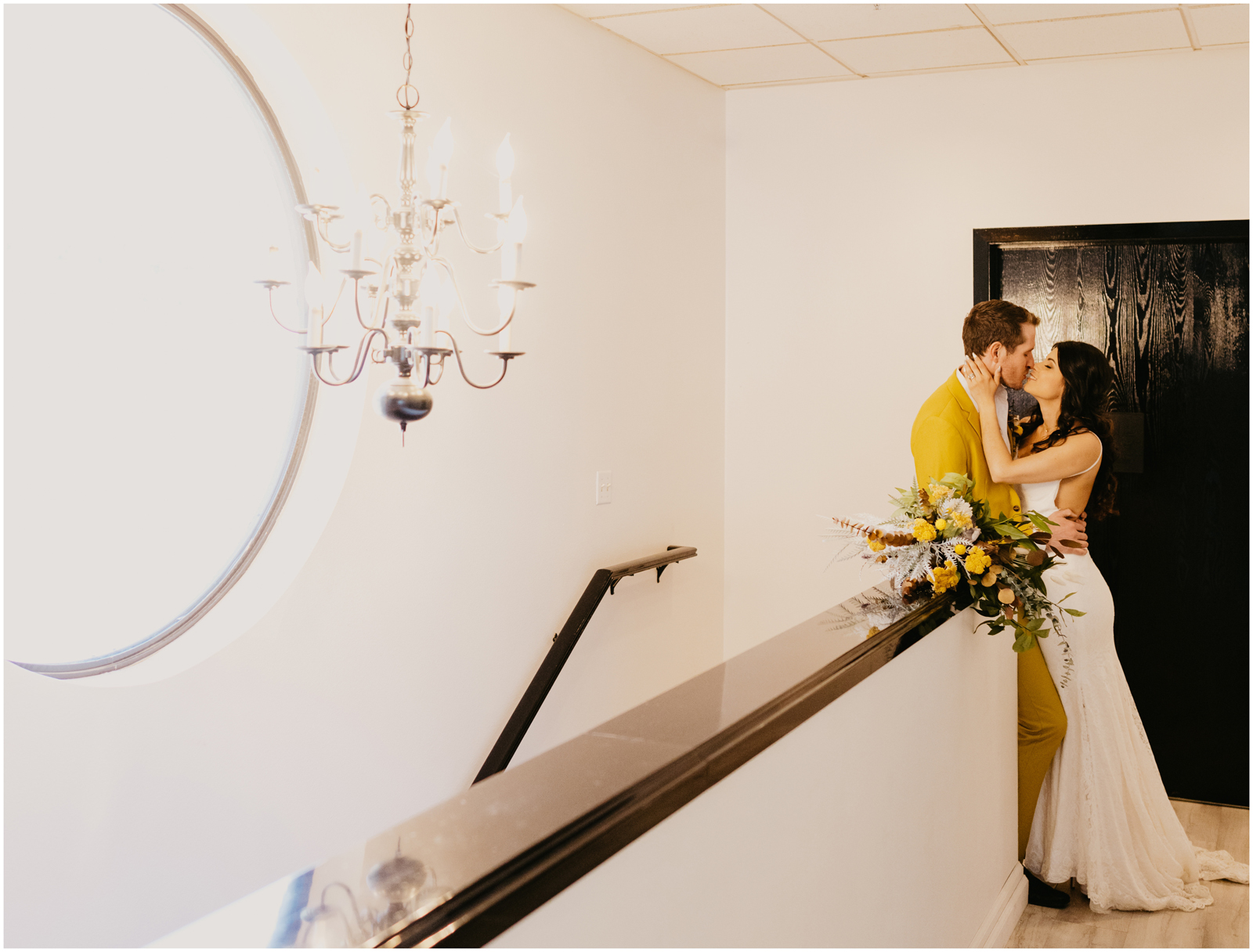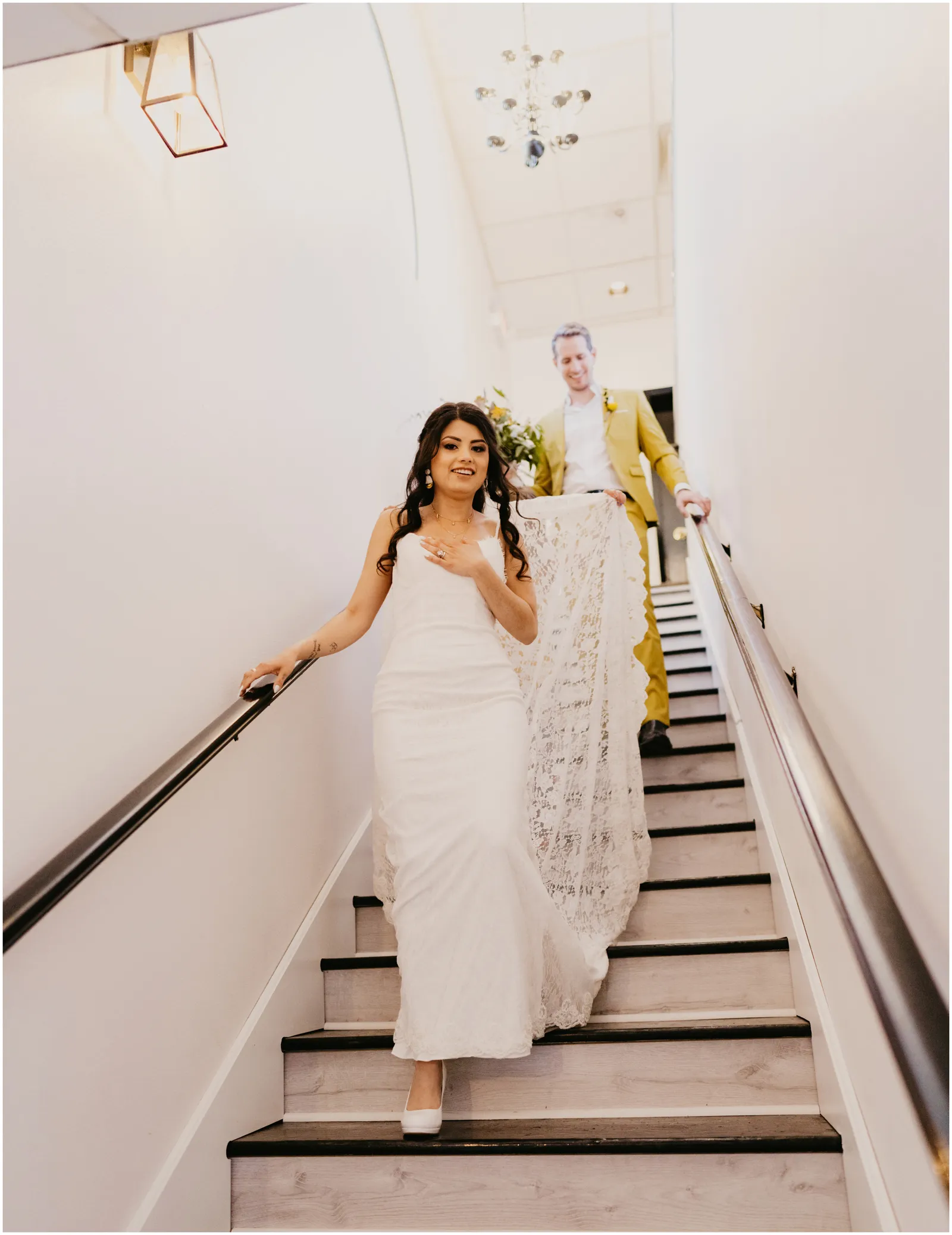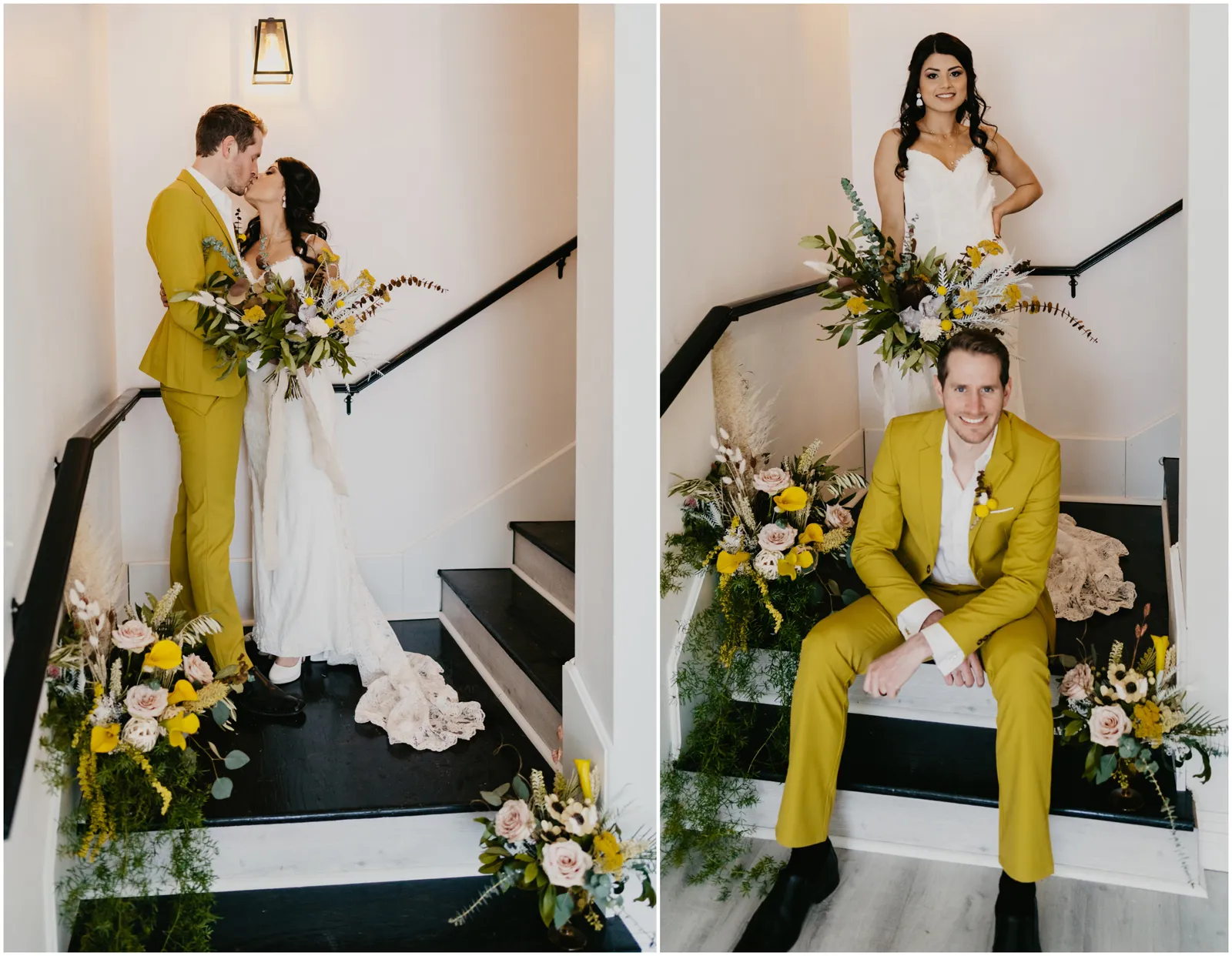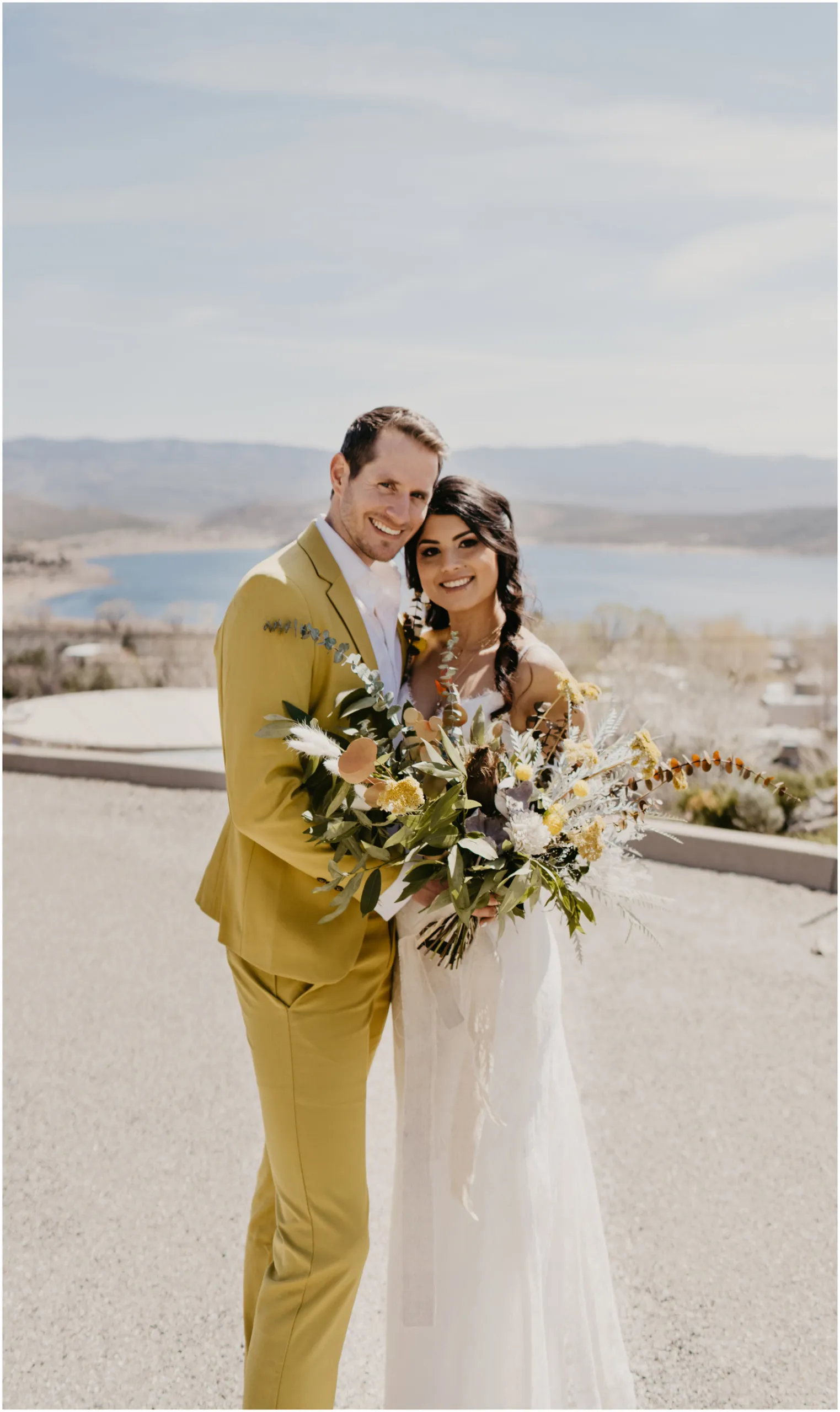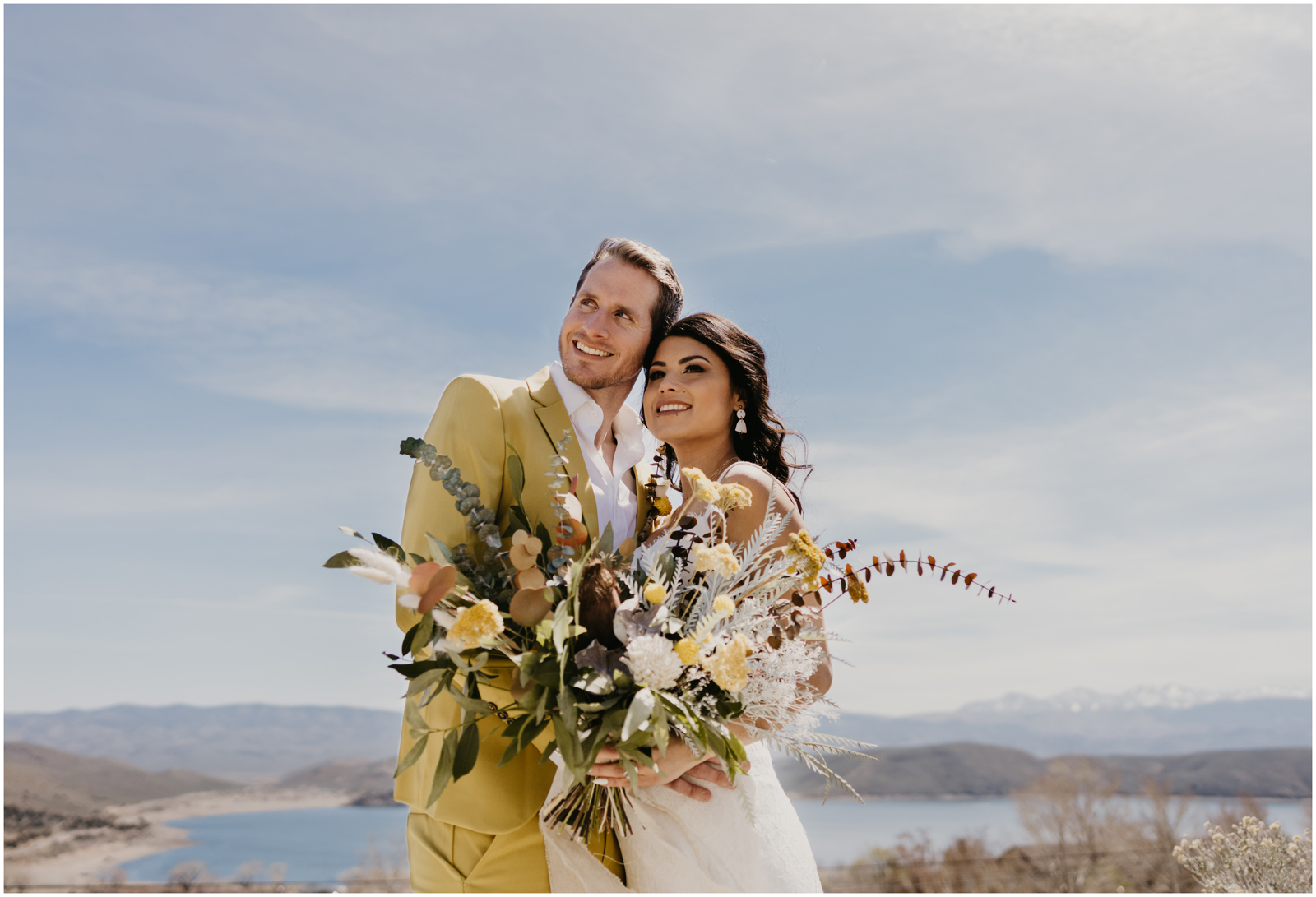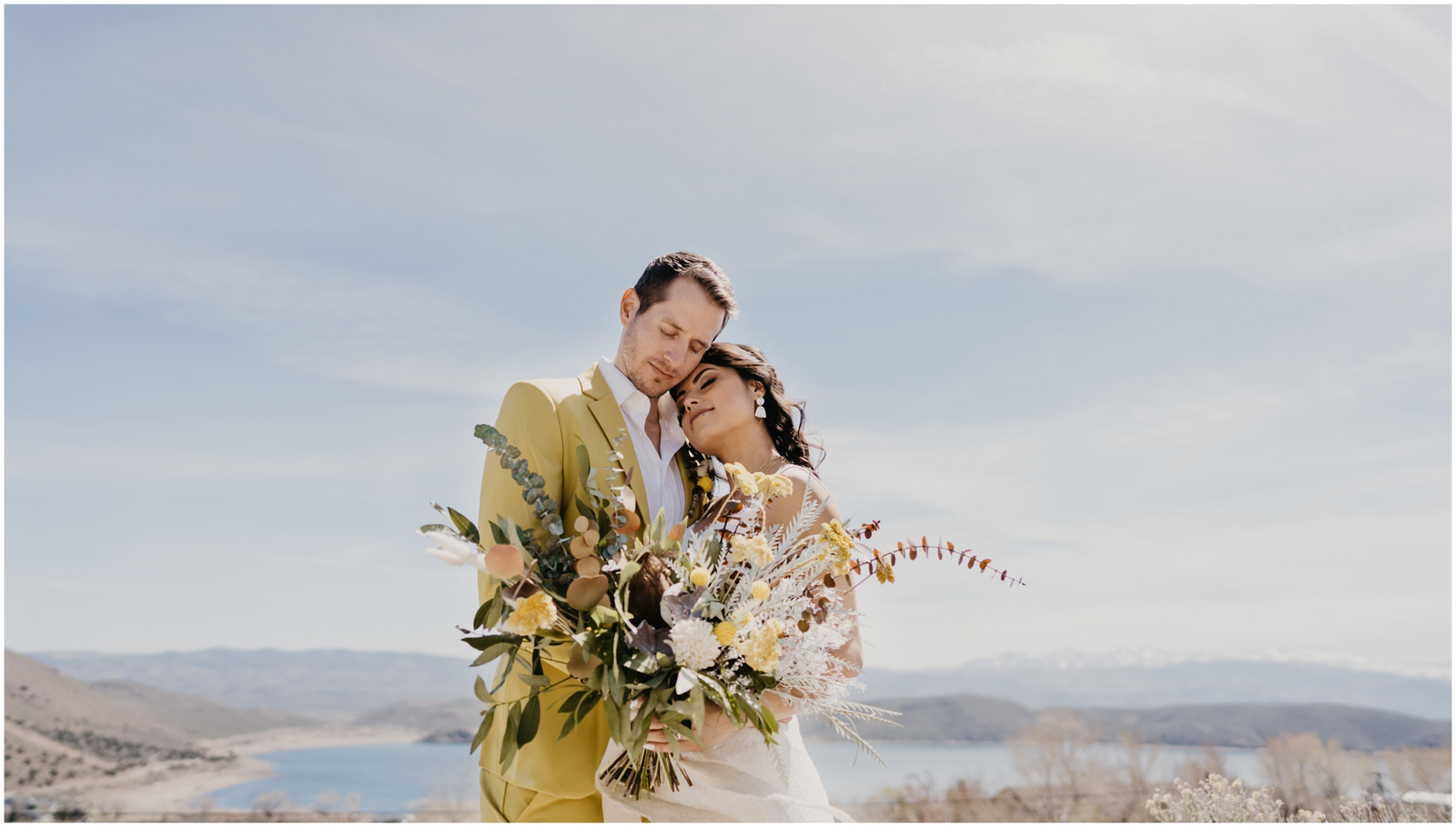 Want to see more from our #StyledShootSunday blog post series? CLICK HERE!