We love our Real Bride Models and Jannaé is no exception! She is beautiful inside and out and has a fantastic love story to share. Read all about her and her husband's romance, her Cover Model experience, and see more photos from our "Cool mountain High" photo shoot below!
See the digital edition below, or see it here!
Real Weddings Magazine: Why did you enter the Real Weddings Cover Model contest?
Jannaé: My friends and family thought I was crazy for entering this contest, but being on the cover of a magazine has always been on my bucket list. I absolutely LOVE Real Weddings Magazine! The entire time I planned my wedding I faithfully used their magazines for ideas and inspiration. Honestly, I entered the contest because I felt it would be an amazing opportunity and privilege to be part of a magazine that inspires so many women around the world. This magazine reminds couples of all backgrounds and nationalities to celebrate LOVE and HAPPINESS in every aspect of the words, especially in marriage! How honored I would feel to inspire other couples during the most special day of their lives!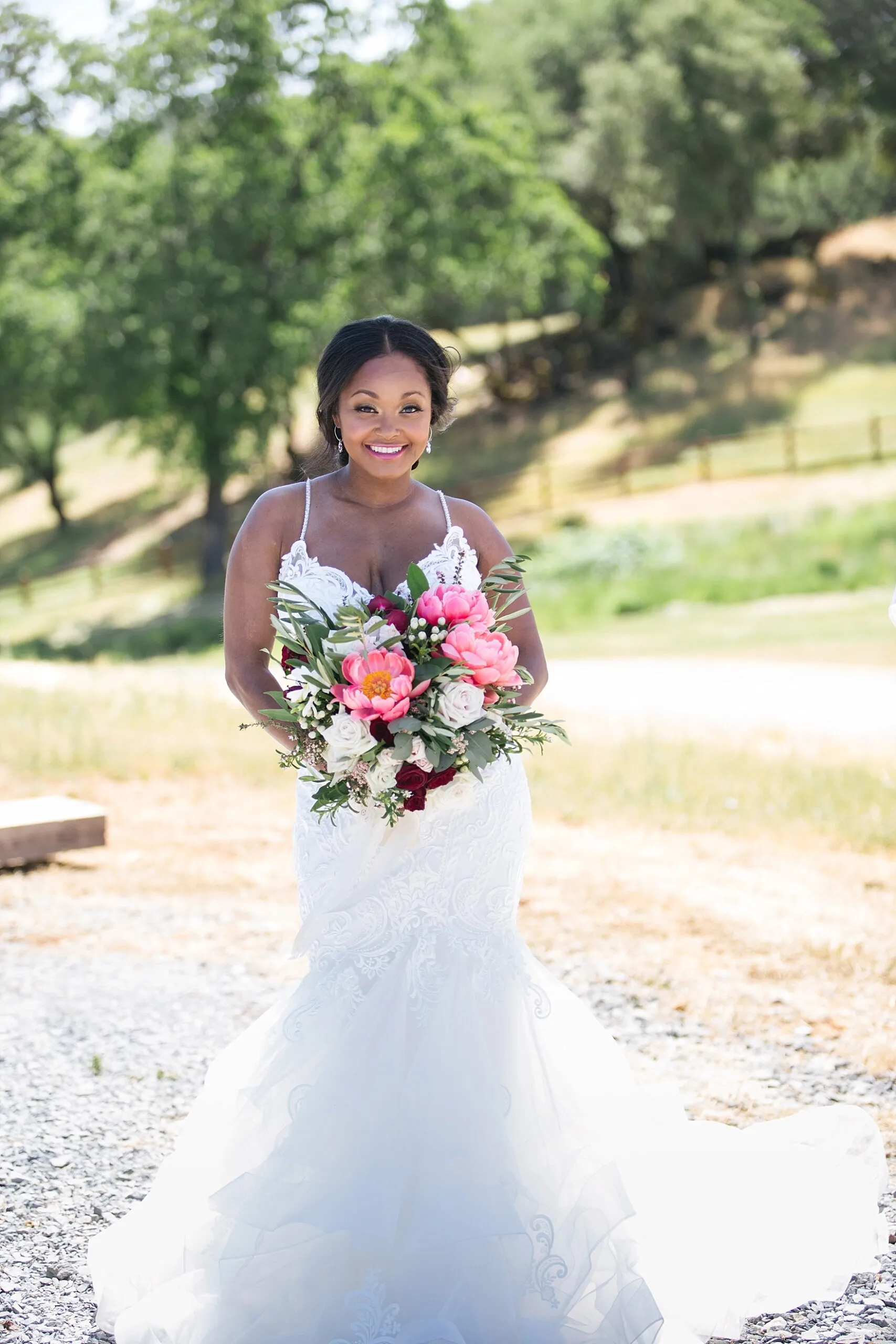 RWM: What did your partner think about you entering this contest?
J: My husband actually thought my entering the contest would be a great idea and he had no problems with it at all. In fact, he was SO supportive I was actually shocked! When he found out that Real Weddings Magazine selected me he said, "That's fantastic! They must have seen the beauty that I see and that's why they wanted you to be in their magazine." He's such a sweetheart! When I found out I was selected I was over the moon excited! I think I called my entire family. It was definitely a huge highlight to my wedding story!
RWM: Tell us about your cover model experience.
J: My cover model experience was SO much fun! From the moment I entered the property of the shoot it was blown away by the gorgeous location. Right away everyone made me feel so very special. The many dresses that were hanging up ready and waiting for me to try on were all absolutely stunning! I have to say that my favorite part had to have been working with my personal team of ladies! Without them by my side I would have been a hot mess! We had such a great time together! They rocked it! I could not have asked for a better crew! Shout out to them for hands down being the most fun and incredible women to work with! Not only did they have me laughing the entire time, but they definitely helped me bring out my inner supermodel with their words of encouragement! After the shoot was over and I went home, I was so pumped up with excitement that I didn't even want to take off my makeup or lashes! I almost slept in everything because I felt so pretty! I didn't mind at all being pampered. I even kept saying "A girl could get used to this!" But being that the shoot lasted ALL day I was exhausted! I was so happy I took the day off from work. All I wanted to do was rest! Nevertheless, no matter how tired I might have been, it was all worth every second! Beauty is pain right? And it most definitely was an experience that I will never ever forget!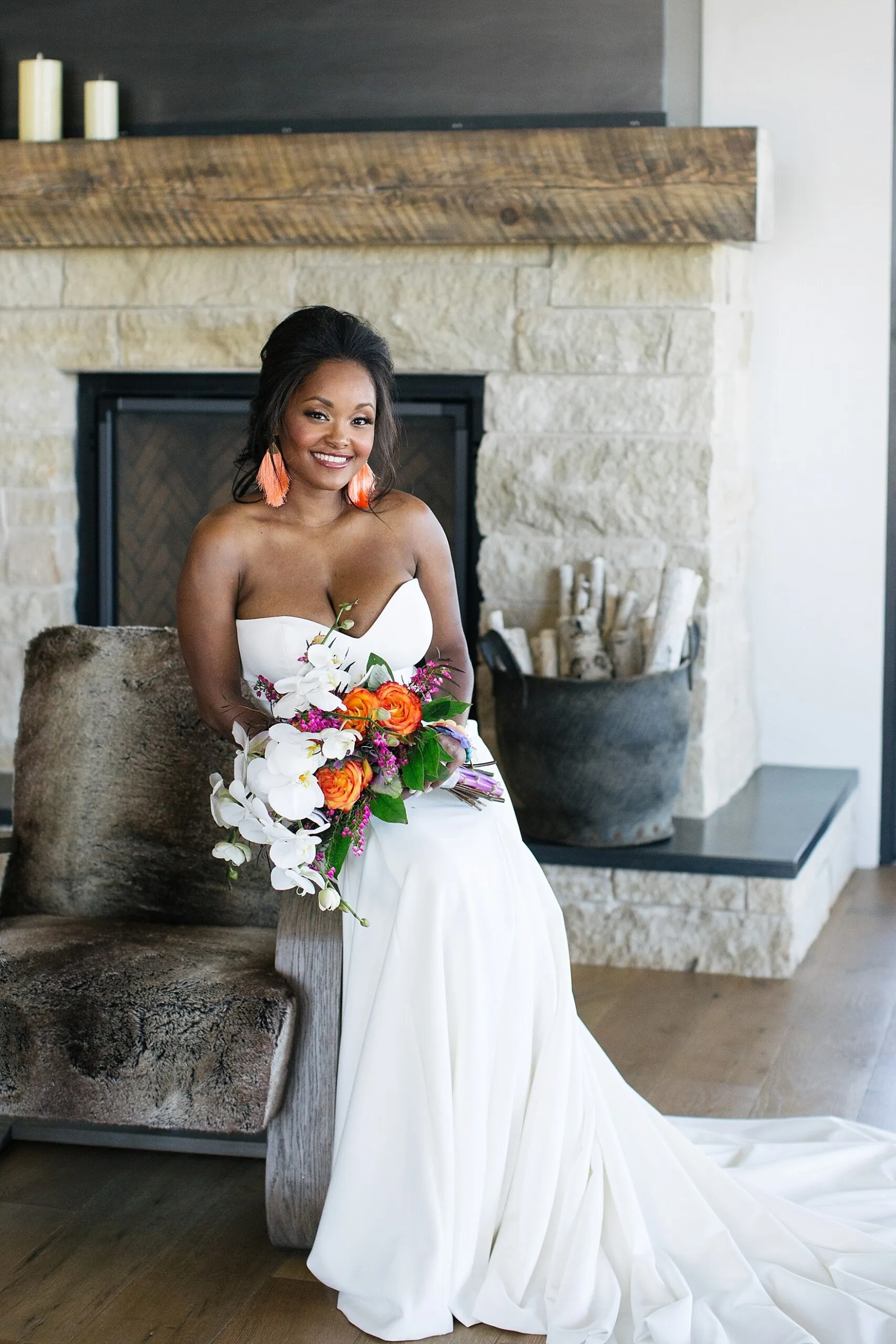 RWM: Tell us about your love story.
J: I might sound cliché' for saying this but God truly blessed me when he brought me my husband Quincy! I absolutely was not looking for love but I guess that's how it always happens. I do remember praying about the matter at one point in my life but also asking for patience. Little did I know, my prayers would be answered and to top it off God knew EXACTLY what I needed. Quincy is one of the most amazing men, fathers, and providers I have ever met (outside of my father of course). He is the love of my life, my best friend, and soon to be my spiritual head. He too is one of Jehovah's Witnesses, which was a major deal for both of us because it means that our love for putting God first is the most important relationship in our lives. We both have even chosen to stay chaste until marriage. Quincy loves and values religion and family just as much as I do, if not more! Even as I write this I get teary eyed just thinking about how grateful and blessed I am to have him not just in my life but in my two daughters' lives as well. I didn't know anyone could make me feel and believe in love again, but he really has. Anytime someone says his name I get all cheesy and when I see him it's like I'm a kid in a candy store! Eyes wide and excited with butterflies! We connect on so many different levels it's bananas. And what's crazy is that we don't even live in the same zip code! He lives in Jamaica Queens, New York and I live in what feels like across the world…Sacramento! Yes! We have a long-distance relationship and only see each other every two months or so but nowadays with technology we make it work! Most will tell you that long distance relationships never work out but we ARE living proof that they do! There may be hundreds of miles between us but the bond and love we share is unbreakable and I've never felt this way for anyone before in my life!
The proposal happened in New York City. I had flown with my mother and daughters all the way there to visit Quincy for about a week. Little did I know he had planned, on the last day of us being there, a huge family BBQ at his mother's house and had conspired with everyone else there how he was going to ask the big question! At the gathering we decided to play a game where his team was versus my team! My team needed one correct answer to win! And the question was "What is Quincy's favorite song?" I was convinced I had this one in the bag until my team kept telling me that his favorite song was "Let's Get Married" by Jagged Edge. I kept yelling "Nooooo! That's not it!" (completely clueless to what was REALLY going on) and someone yelled "Play the song so we can hear it!" As soon as the music came on, Quincy grabbed me by the hand and my heart melted! He walked me to the center of the room and that's when he did it! He got down on one knee! (I'm 4'11 and he's 6'3 so you can only imagine how funny this was because we were now eye to eye) But before he could ask the question I yelled out "YES!" He softly said "Babe, let me ask first," but it was perfect! His family was there, my family was there too and the ones that couldn't make it, thanks to technology, were on everyone's FaceTime because everyone was in on it EXCEPT ME! But I love OUR STORY because it's OUR STORY! This moment I will relive for the rest of my life, I'm getting goosebumps just writing these words right now!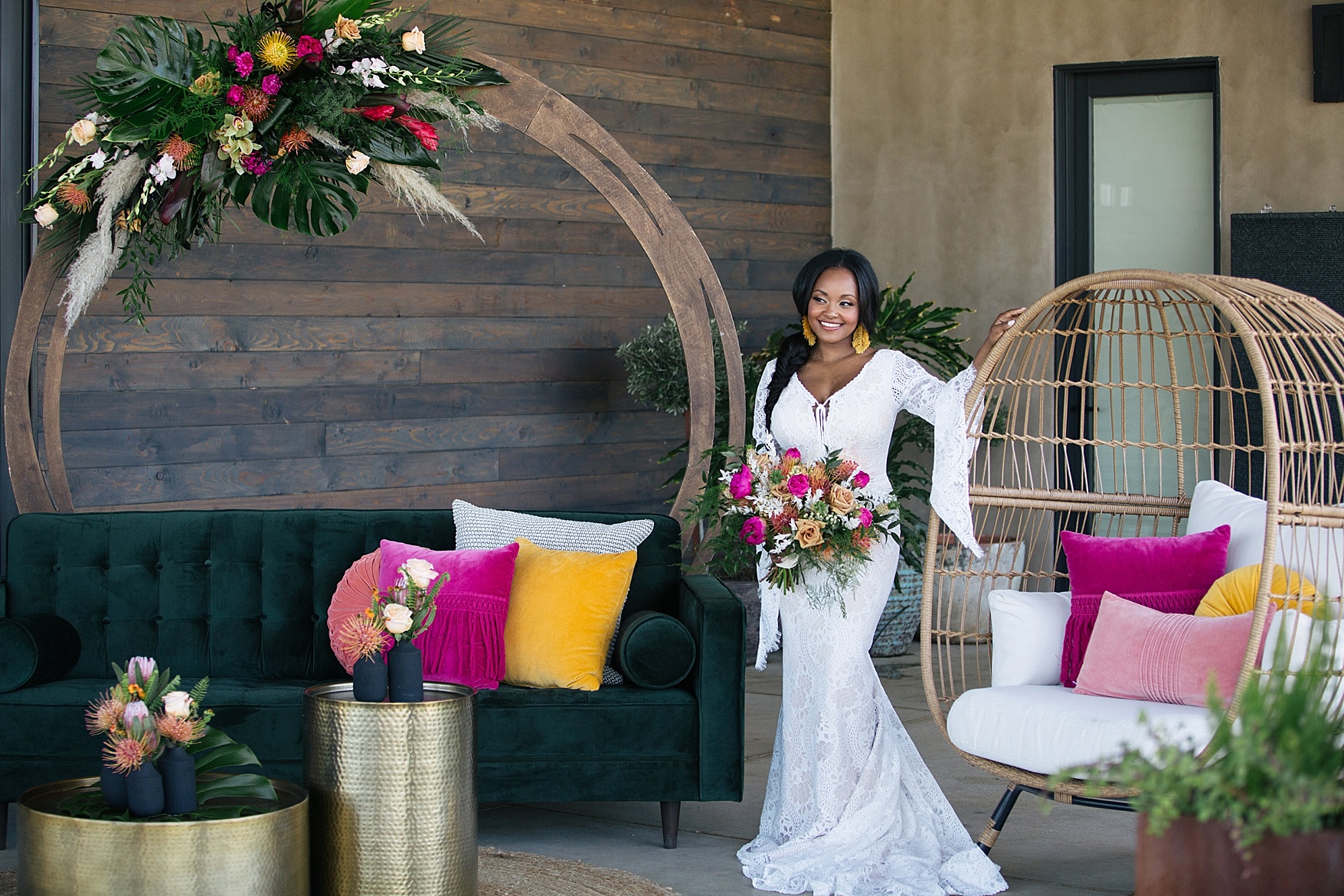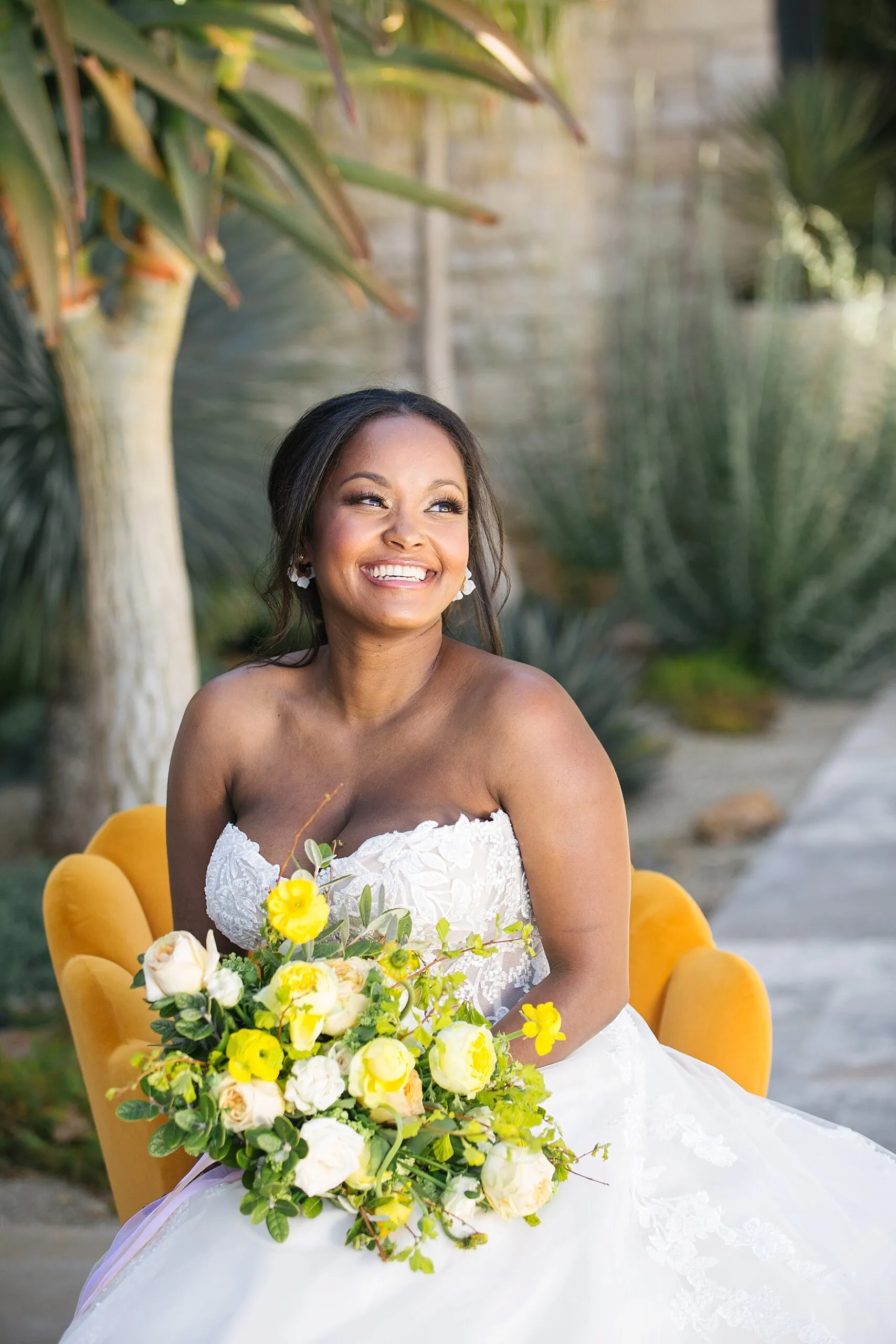 RWM: Tell us about your wedding day.
J: Our wedding day was scheduled and planned for May 22, 2020, but due to the COVID-19 pandemic we were forced to change everything! We couldn't have it the way we had originally planned anymore. We had to cancel everything! We cancelled the venue, the cake, the decorator, and the DJ. One can only imagine how sad and hard of a decision this was for us. We had paid for everything and planned for MONTHS for our families and friends to come together to celebrate our love. It was crazy! But we decided that we were not going to allow the pandemic to stop our love and force us to wait another year. So, we kept the ball rolling and I am so very happy that we did! We got married in my parents' backyard and it was perfect! Due to social distancing we only had about 20 immediate family members present. My father became our officiant, our children and close friends became our wedding party, and our photographer and videographer came with their masks on to capture the entire day! The best part was having our 300+ guests watch and celebrate with us safely from their homes on Zoom. Although everything did not go according to our original plans and I didn't get my dream wedding, we still made it work! We look back now and say it was the best decision we could have ever made!  Our love became stronger because we worked together as a couple and we got it done! We are truly grateful for everyone who played a part in helping our wedding day come true! Without everyone's hard work, genuine love, and major support it would not have been possible! We THANK YOU from the bottom of our hearts!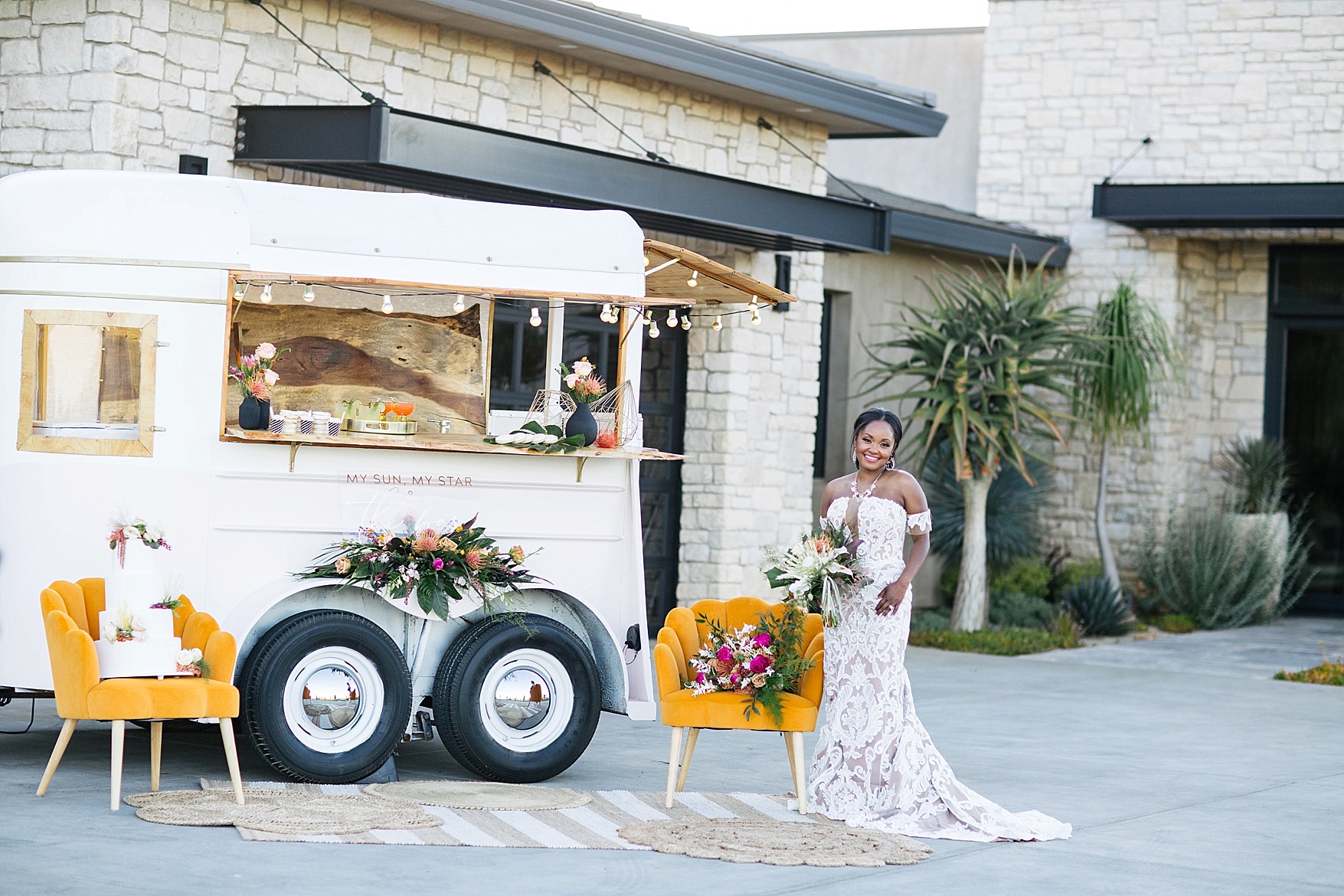 RWM: If you could offer any advice to engaged couples what would it be?
J: If you are a couple and you are planning your wedding you have so many decisions to make. You may feel pressure to copy the expensive weddings that you see on social media or the weddings that may be the norm in your community. Friends and family members may even have their own ideas of what the wedding should look like. The one thing I would tell you to remember is to KEEP IT SIMPLE! A Bible scripture that helped my husband and me is found at Matthew 6:22 where it says, "The lamp of the body is the eye. If, then, your eye is focused, your whole body will be bright." So, if you keep a simple eye you will be focused on a single purpose​—you marrying your partner which is the most important thing!—so don't become distracted with undue anxiety over material things. Yes, you're right, it is only one day, but remember you definitely don't want to start your marriage off on the wrong foot and be in debt! Be practical! As this pandemic has shown us, things can change overnight! But if the world ends tomorrow it's okay because the most important thing is that you are becoming "one" with the person you love!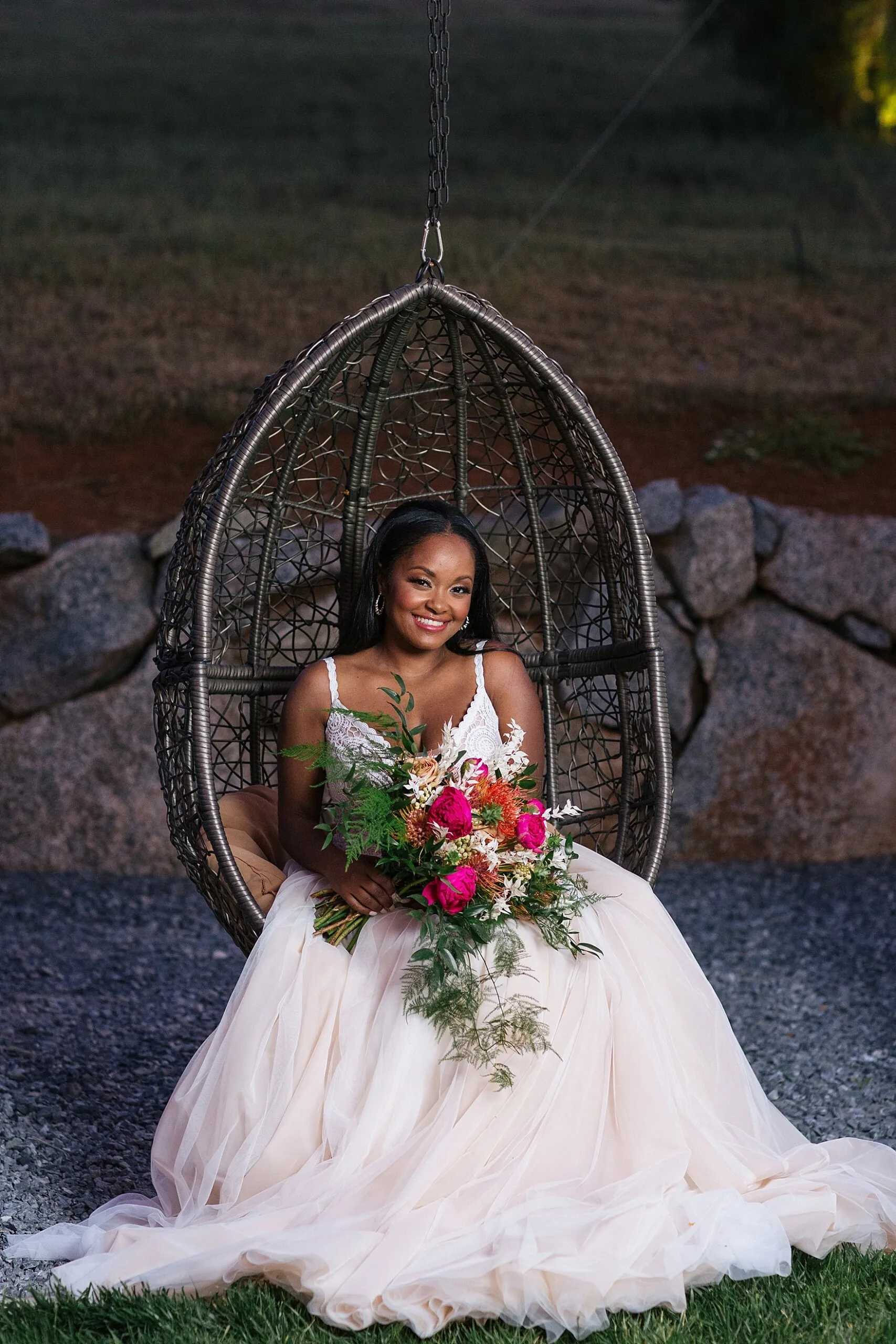 Special thanks to our real bride models, Allison + Jannaé, and all of the professionals who contributed to this feature!