Yep, that's right…it's coming up soon — February 15th! So, if you're a real Sacramento-area bride, or a newlywed, and want to vie to be one of our cover model finalists, then here's what you have to do to enter:
Step one:  Download the entry form by clicking on this link.
Step two:  Please read through the rules, guidelines and dates that are listed on the entry form to make sure that you qualify and that you're available for all of the dates listed on the form should you be chosen as a finalist.
Step three:   If you qualify, then complete the entry form, gather your pictures (make sure that they're candid shots, not professional images) and get us all of the stuff by our February 15, 2013 deadline! And, just a little advice: when you're answering the questions on the form, make sure that your answers really show your personality — we love fun, quirky and interesting stories, so don't be shy!
Please note that we strictly adhere to this February 15th deadline, so it's better to get your entry in sooner than later!
Who knows…maybe you'll see yourself on the next cover of Real Weddings Magazine!
Good luck Real Weddings Brides!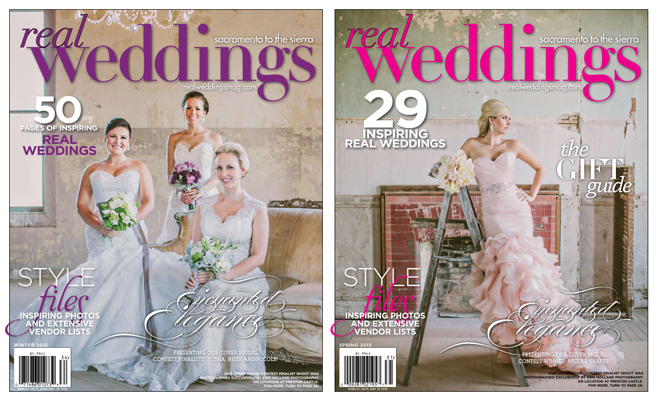 Follow the Real Weddings Magazine's Cover Model Blog Series — click here!
Blog post by Real Weddings Magazine's Social Media Maven, Aimee Carroll.
Cover photography by Kris Holland Photography, copyright Real Weddings Magazine.
Subscribe to the Real Weddings Magazine Blog! Click here:[subscribe2]