Full disclosure: we have known Lexi for quite some time—she's been a part of the Sacramento wedding industry for years, so when we saw on social that she and long-time love Nick got engaged, we squealed with joy because #1, we were crazy excited for their engagement, and #2, she could finally be one of our real bride models for one of our styled shoots! And lucky for us, she entered our cover model contest, too, so we were able to cast her in our "Charmed with Love" styled shoot in the current issue of Real Weddings! On the day of our shoot, we literally worked her to the bone with nine (yes nine!) different bridal looks during our one-day shoot—being the consummate wedding pro that she is, she took it all in stride! Here, we're honored to feature more photos from her gorgeous shoot and share just a little bit more about this amazing woman!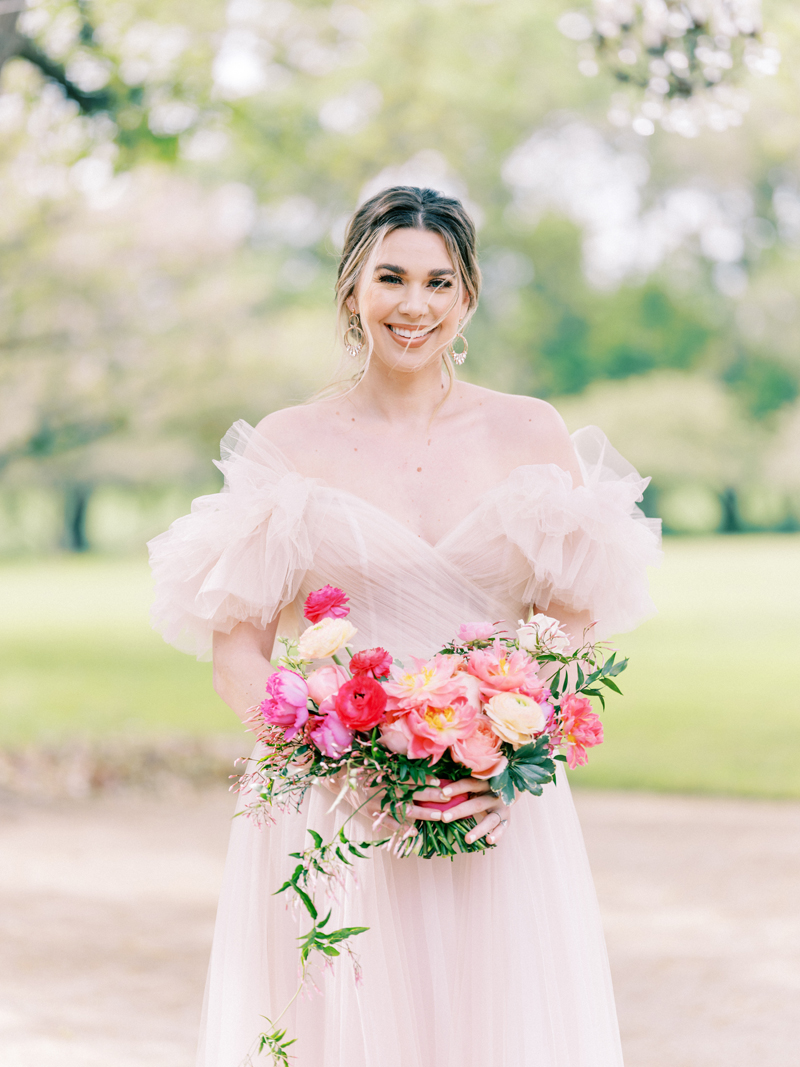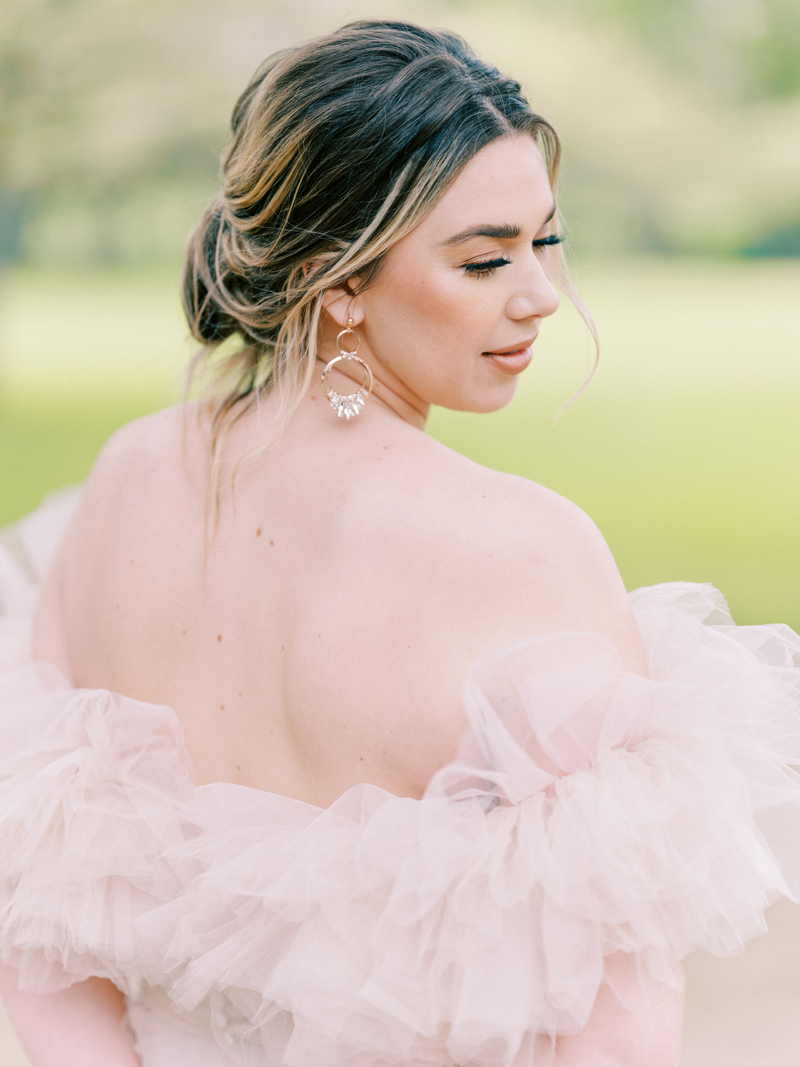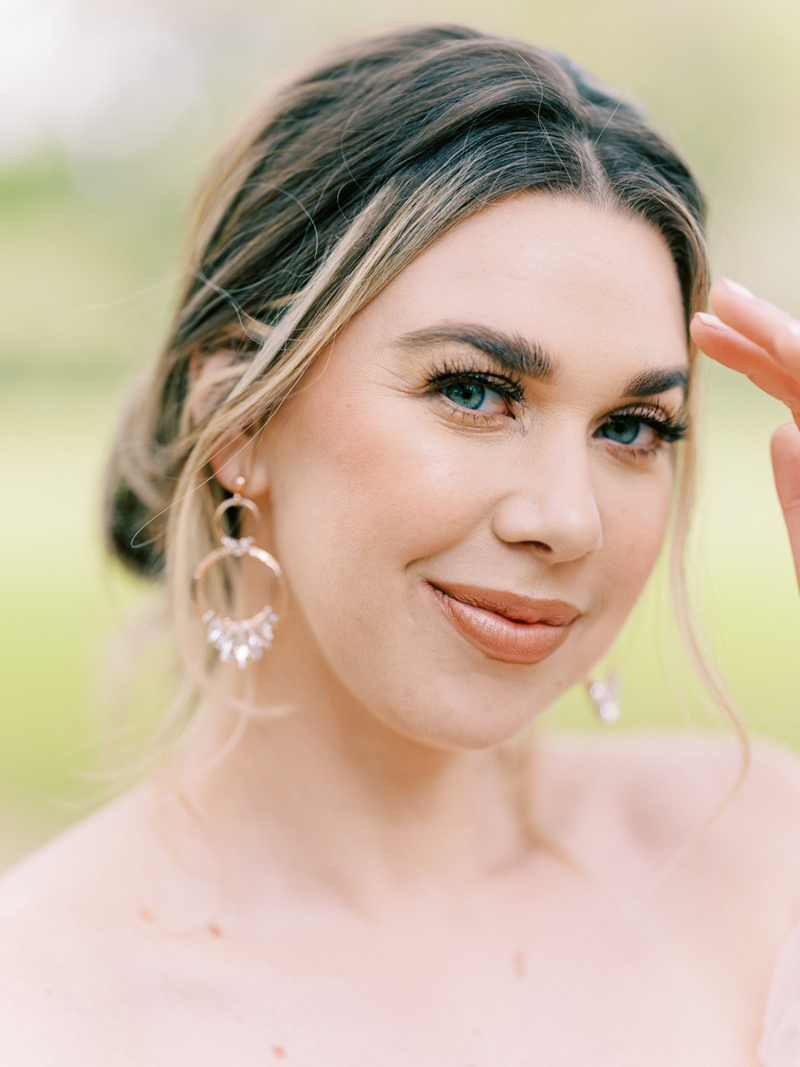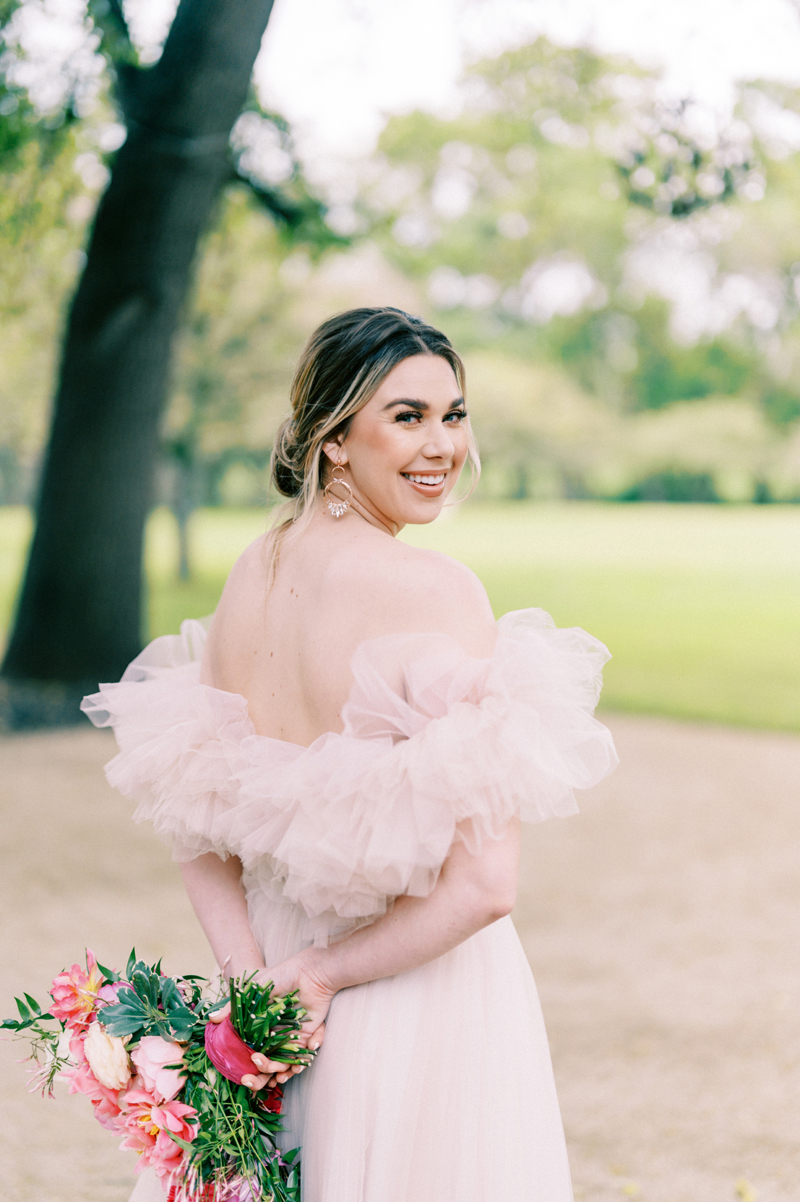 On Lexi in above photos: Earrings by Sorrelli; Gown from The Bridal Box
 
What made you want to model for this photo shoot?
Lexi: Who doesn't want to dress up and get glammed for a day! I wanted to model for the shoot, one because I knew it would be so fun but also I wasn't sure how I wanted to look on my wedding day. Having so many different looks that day was like multiple beauty trials and I really enjoyed being able to model dresses that were different from my own style.
Tell us about your modeling experience.
Lexi: I felt like a celebrity or princess! The vendor team was so amazing and truly waited on me all day and would not let me lift a finger. Changing my shoes, bringing me snacks and drinks on top of being the best hype team when I needed a laugh.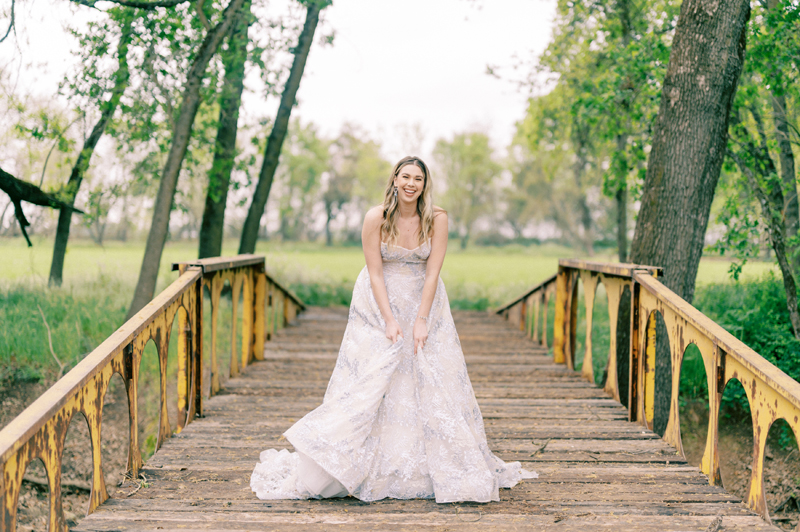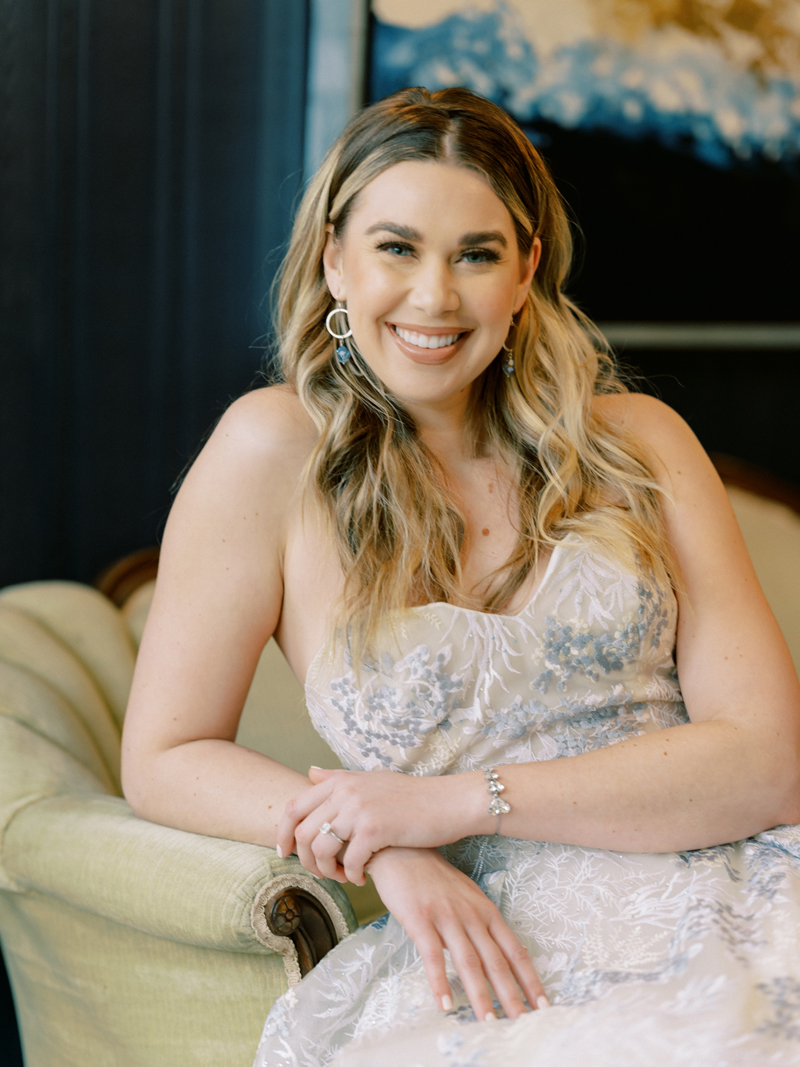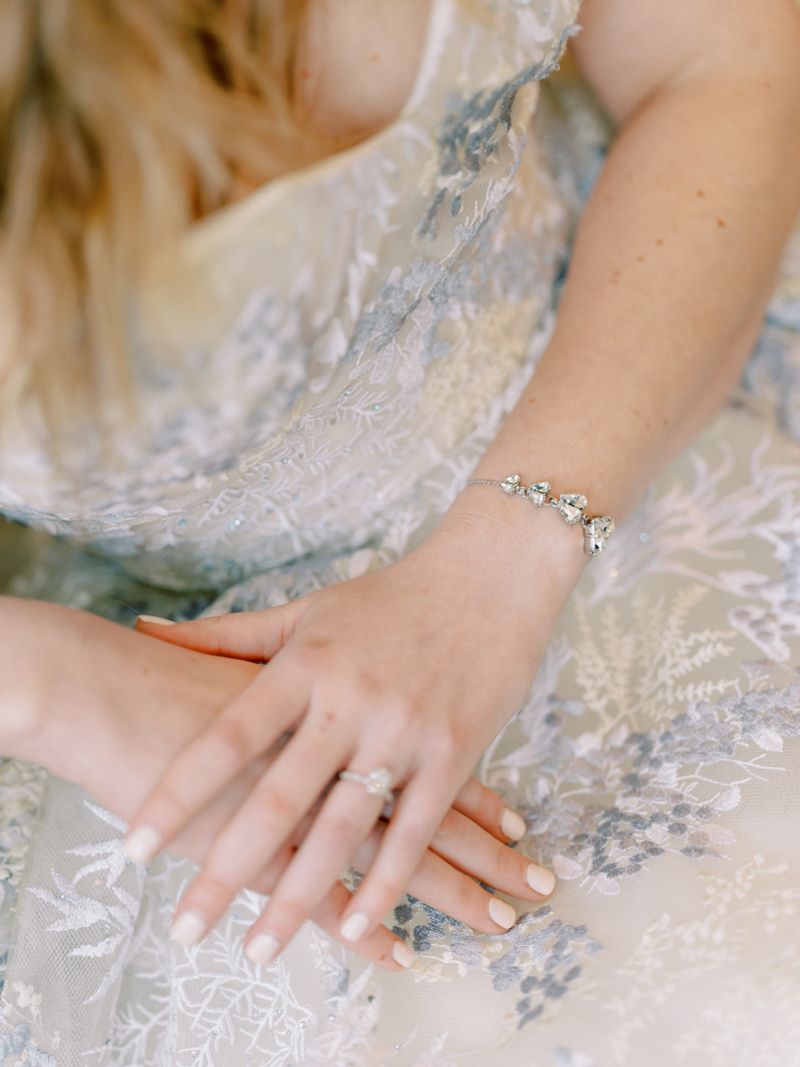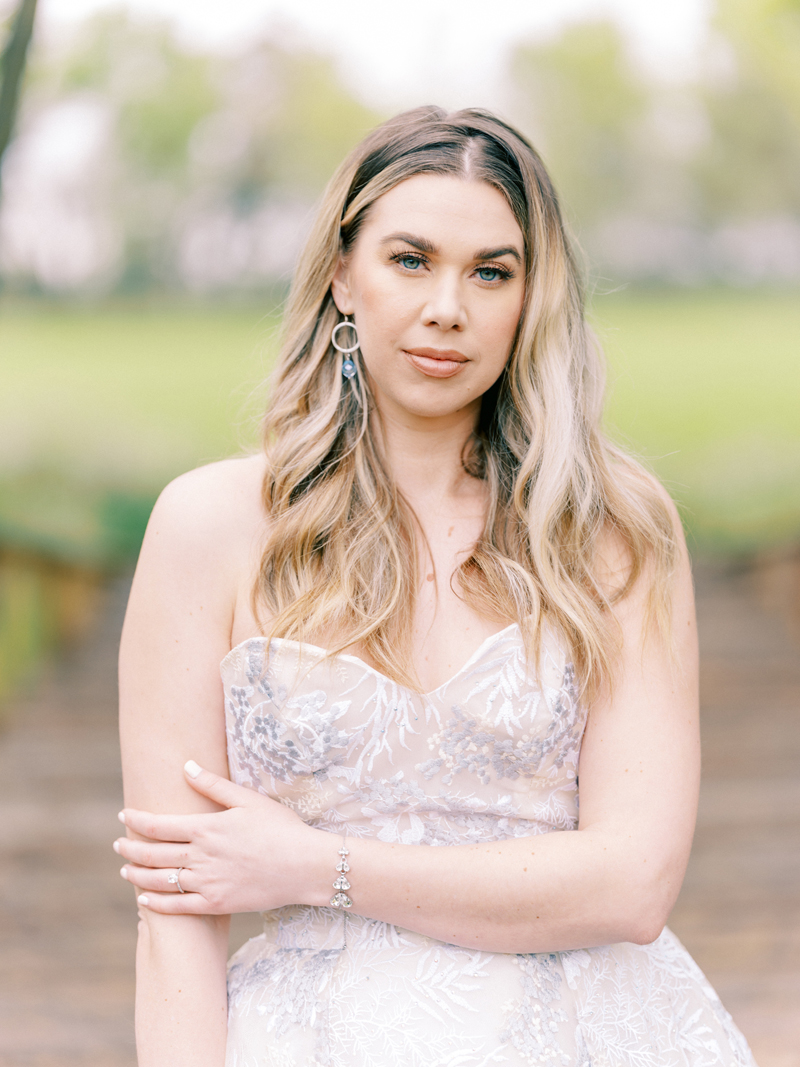 On Lexi in above photos: Earrings by Renewable Jewels; Bracelet by Sorrelli; Gown from Brides for a Cause
 
What was your favorite part of the shoot?
Lexi: Seeing all of the different dresses and looks on top of being at a stunning new wedding venue! Le Rêve Estate and Vineyard is so unique and so beautiful. Truly a hidden gem in the Sacramento area. The venue and shoot theme was the complete opposite of what my wedding will be like but I loved the designs and colors. The vendor team is so talented!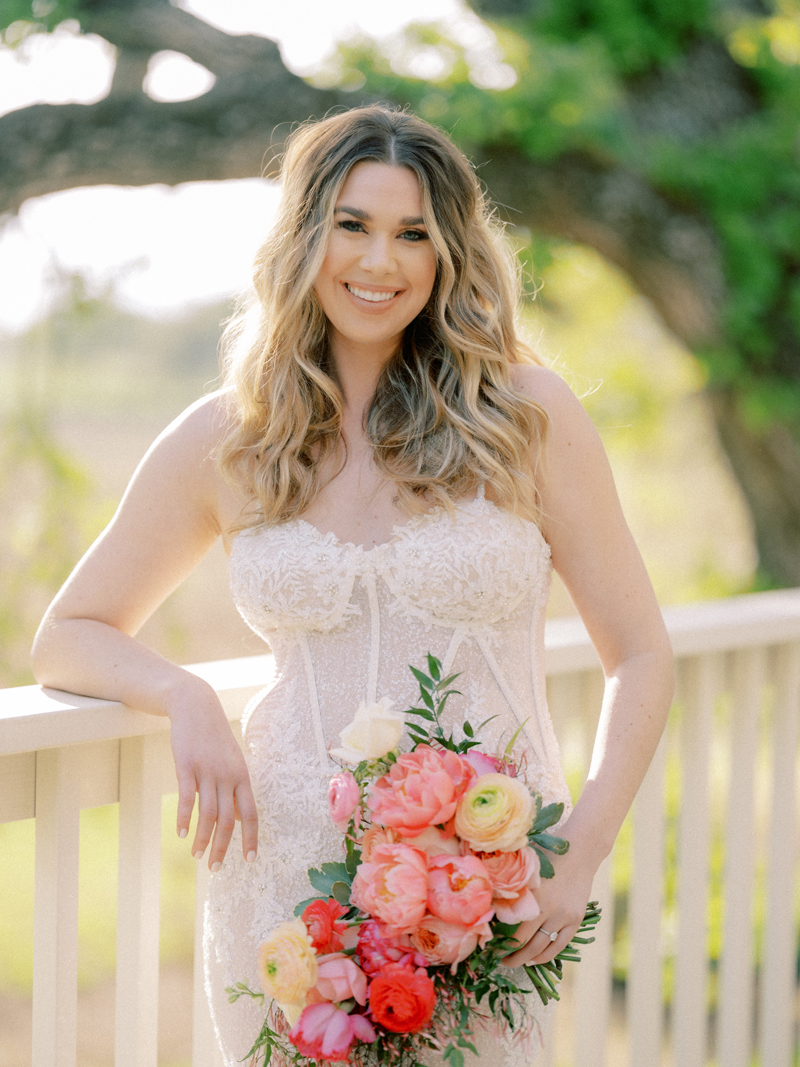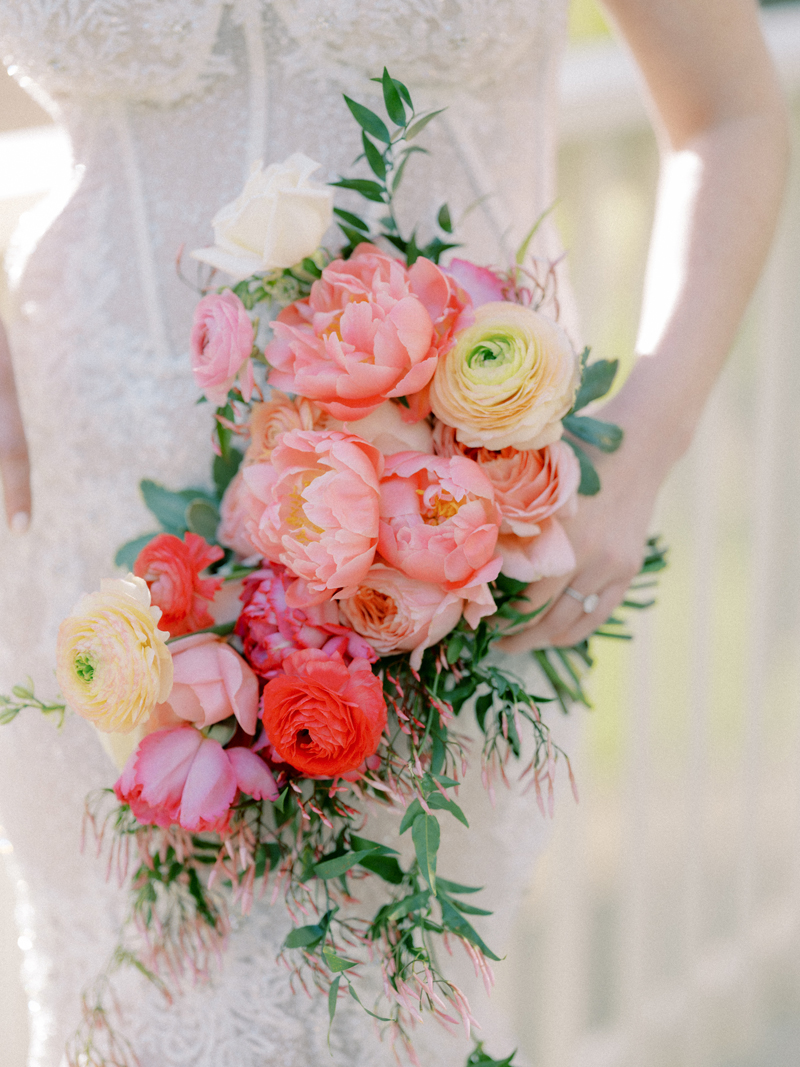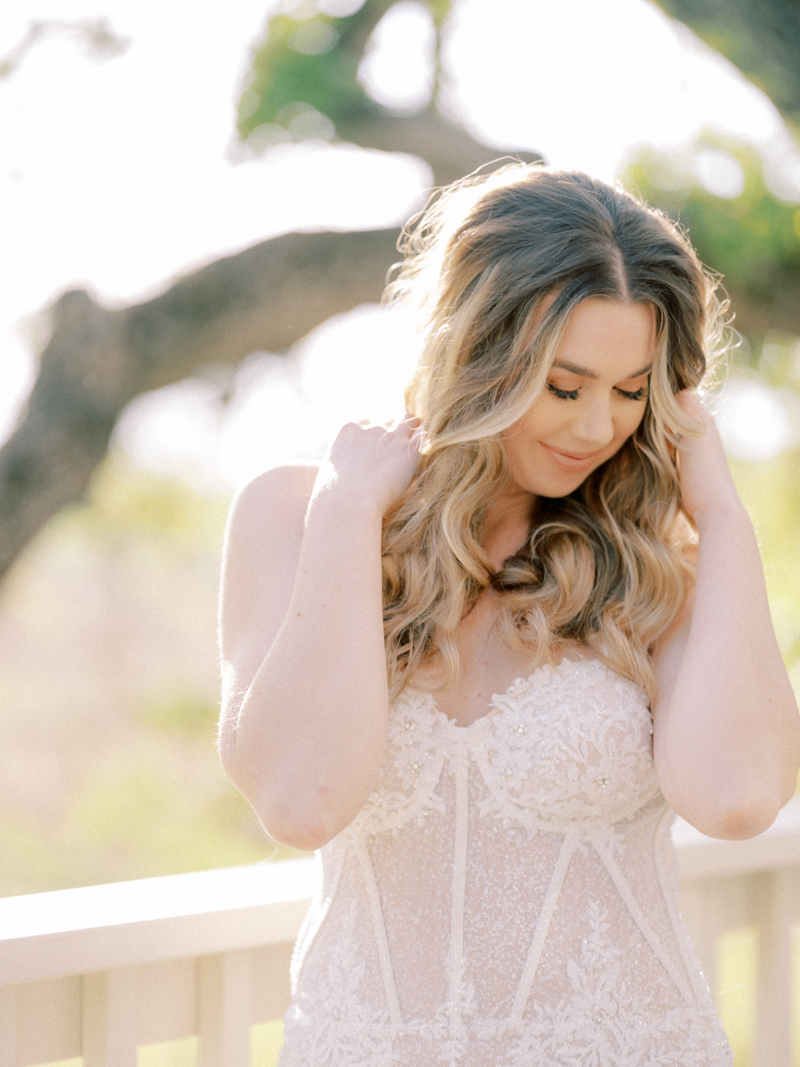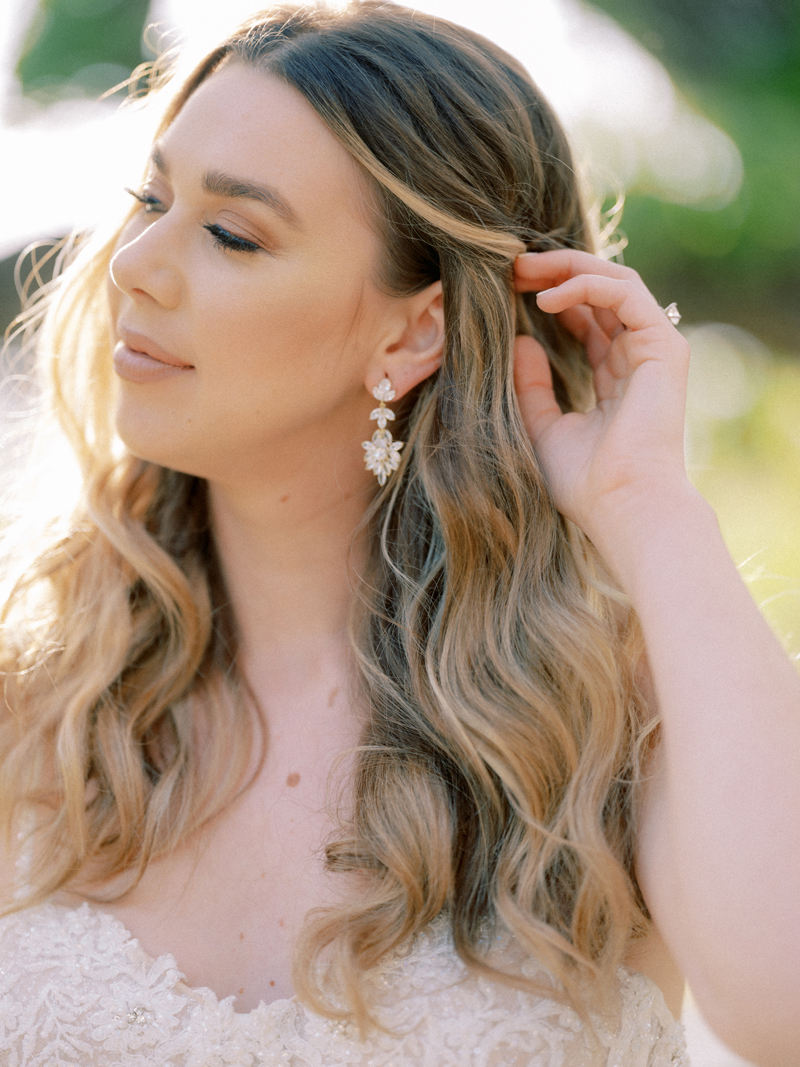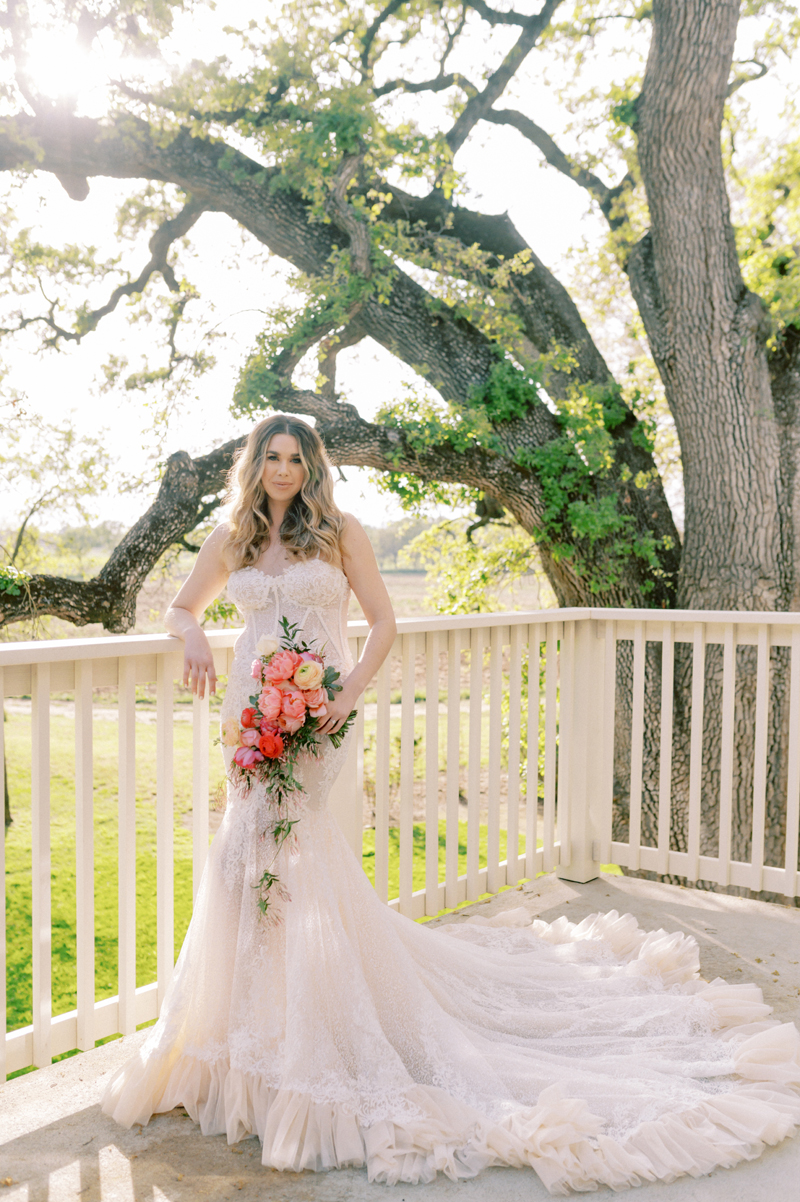 On Lexi in above photos: Earrings by Mariell; Gown from The Bridal Box
 
Tell us about your love story. How did you meet? What was the proposal like?
Lexi: Nick and I actually met working in the wedding industry back in 2015. We met and we both knew pretty quickly we had just met someone special, but neither of us "made a move" for a while. We took a weekend trip to Santa Cruz in June 2021. It was his first time, I had spent almost every summer there as a kid and I was so excited to take him to one of my favorite beach towns that holds so many fun memories and adventures. Our plan was to go tidepooling first thing in the morning at the Natural Bridges State Beach. We got to the tidepools and we had only been there about 5-10 minutes and he was acting like he was in a rush to leave and ready to go, I was not. So I said let's see if we can try to access another part of the beach. After walking around for another few minutes I gave up and we were standing up above the tidepools, looking out over the ocean. I had made a comment about wanting to stop and just enjoy the moment. I said it was a perfect overcast beach morning with the sunshine just peeking through the clouds, an empty beach and a few surfers riding the morning tide in. He said "well I guess you're ready" and I said "ready for what?" thinking he was ready to leave only to find him down on one knee. Cue the tears and "are you serious" over and over.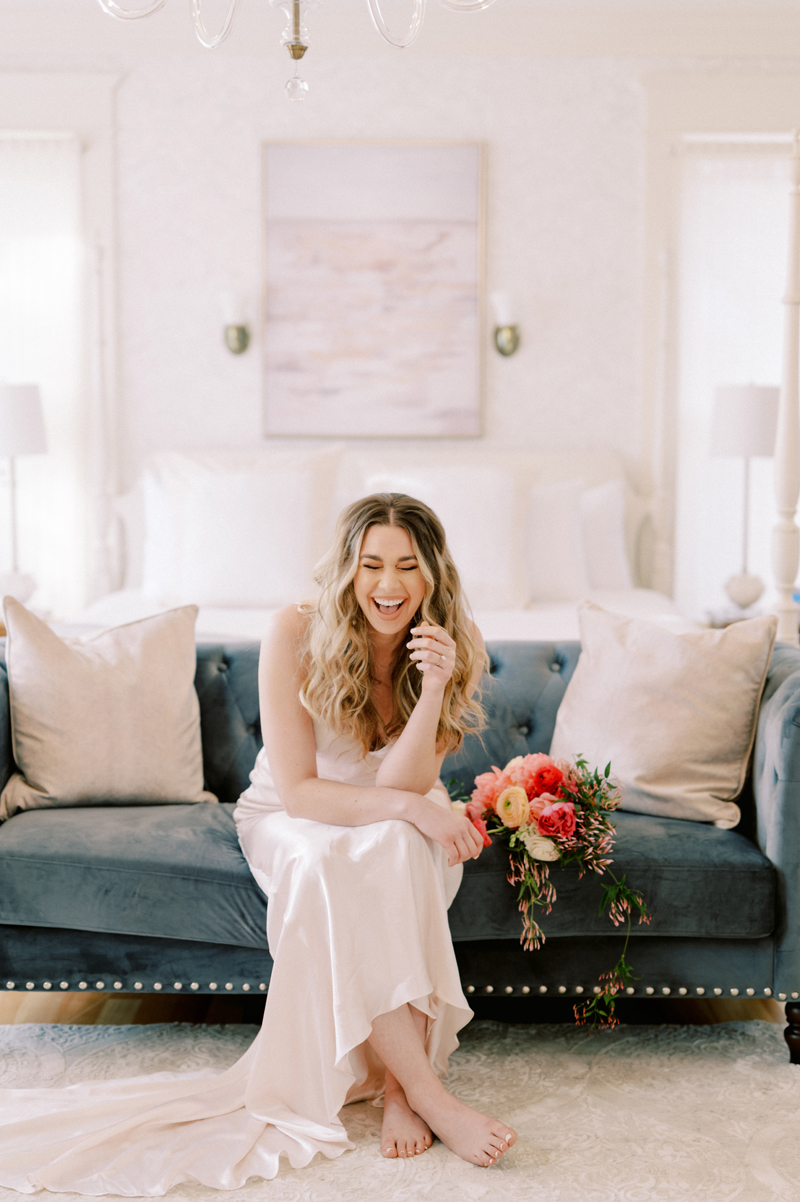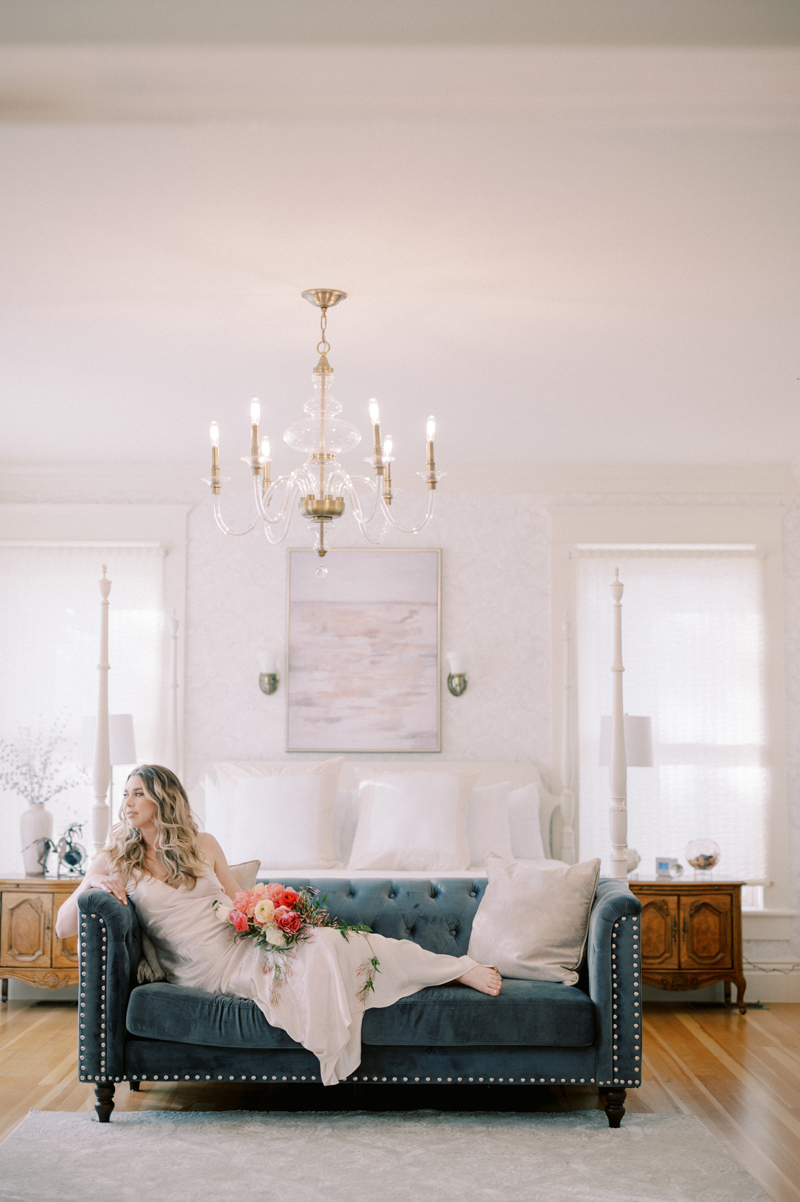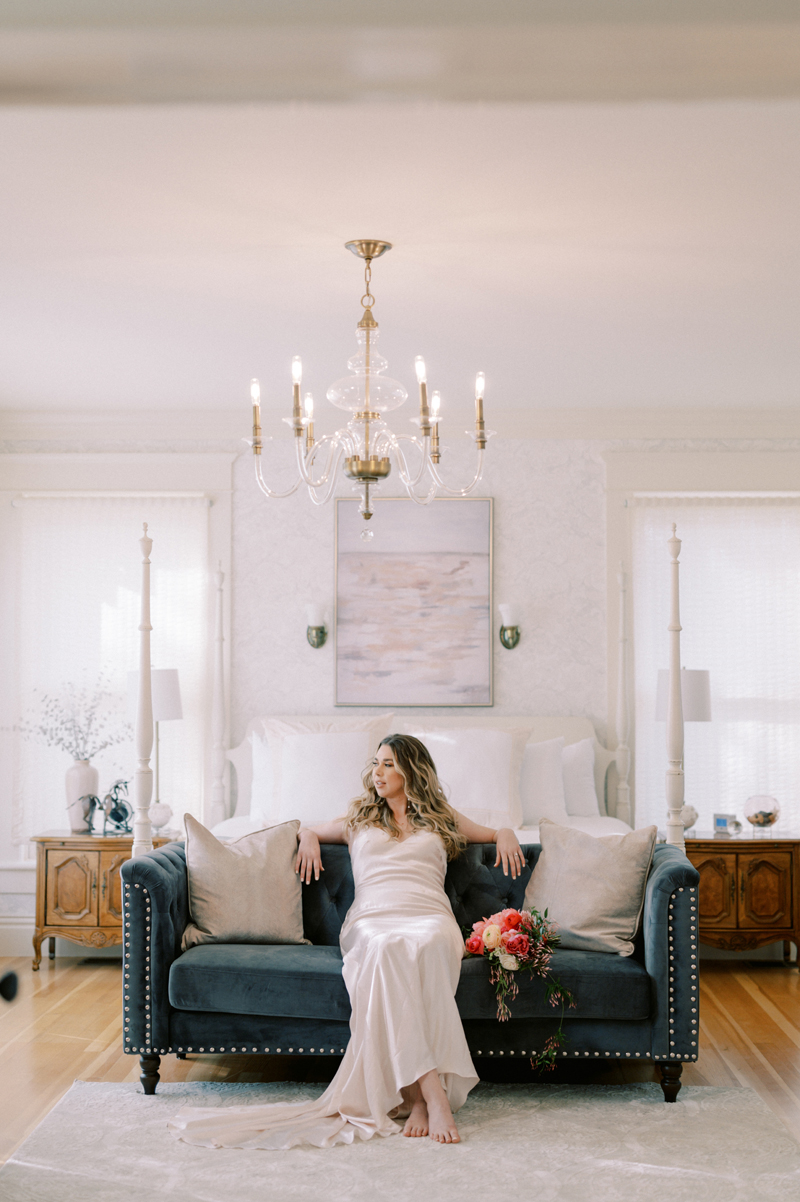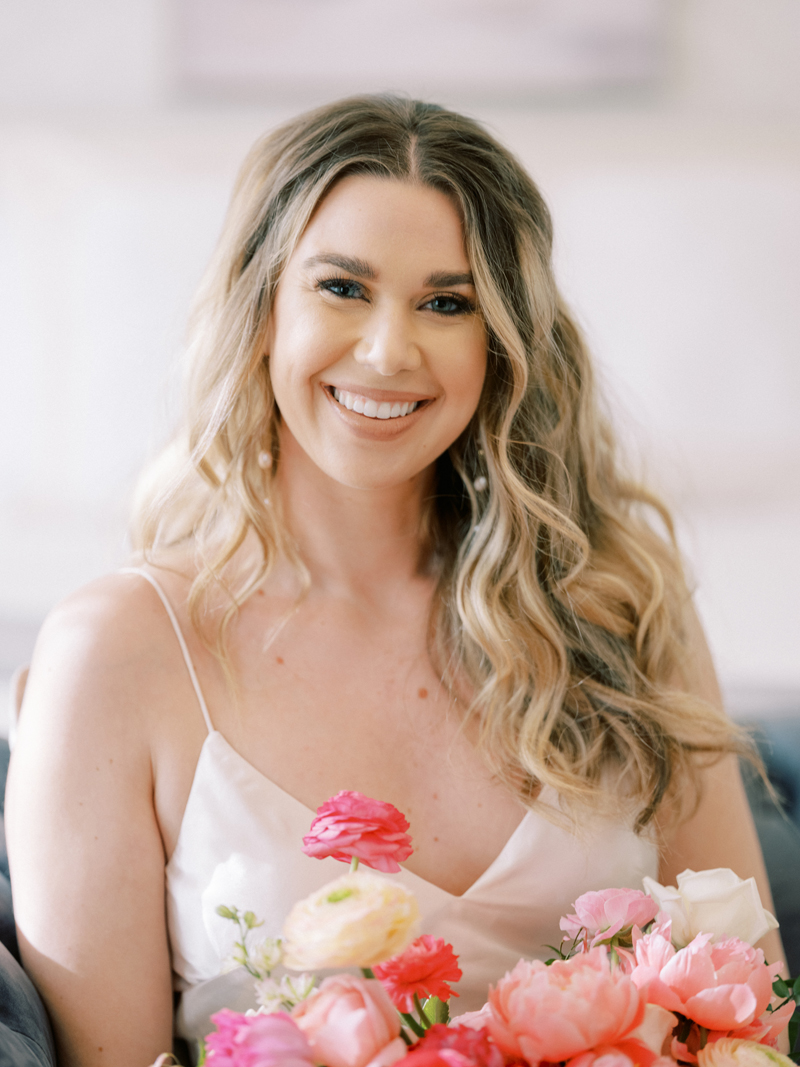 On Lexi in above photos: Earrings by The Modern Gem; Gown from Onyx Bridal
 
Tell us about your wedding day to come.
Lexi: Since I am in the wedding industry and have seen hundreds of weddings, I want our wedding to be something our guests have never seen before. We are getting married at a private estate in Aptos just outside of Santa Cruz. Our guests will have a panoramic view of Monterey Bay the entire evening and eat dinner under palm trees and twinkle lights. The style is modern and minimal meets tropical. The color palete is black, white, with shades of blues and greens like slate blue, navy and hunter green. Instead of traditional floral arrangements and greens, every tablescape will be different with an array of houseplants like monsteras, philodendrons, palm leaves and protea. Complemented by small textured votives and vases with white flowers like my favorite, panda anemones. Our guest list is very intimate and we expect to spend the evening on the dance floor with them all night long.
If you could offer any advice to engaged couples, what would it be?
Lexi: Enjoy every second of being engaged and soak up being fiances! The love and support from your circle is overwhelming in the best way. While planning your wedding remember why you are doing this, to marry the love of your life!
—Interviewed by Emily Peter-Corey