Having spent years working for some of Sacramento's leading caterers, Jordan Brushia was more than qualified when, in 2006, she struck out on her own to establish J. Marie Custom Events, a full-service event planning, catering, and venue management company.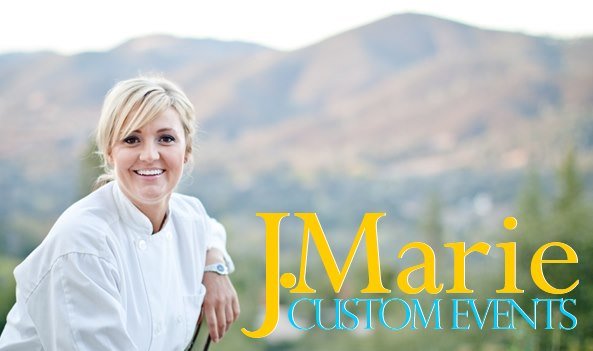 By working closely with both brides and local wedding venues, Brushia is able to create what she describes as "the best atmosphere possible for all involved" and says she loves seeing a couple's special day come together. "I find the best moment in the execution and excitement of a day well planned," she shares. "I feel blessed to be a part of such intimacy."
Here, she shares her Top 10 Tips for Wedding Day Perfection:
1. Efficiency is a must during the planning process.
Find the fastest way to expose yourself to all things weddings, and try not get caught up in expectations or pre-conceived notions. Absorb as much information as possible. With every conversation and article, you'll find direction.
2. Be selective with your guest list.
The cost of extra attendees eats up funds that could be better spent on the little extras you truly desire.
3. Pinterest without attachment.
Use Pinterest to find inspiration, then work with a coordinator or wedding professional to figure out how to execute your favorite ideas. Keep an open mind – our job is to be realistic without making you comprise too much.
4. Find a venue with all the right stuff.
Established venues with seasoned coordinators alleviate stress on the big day. Consider paying a little extra for set-up and break-down. Every minute of your day counts and folding chairs is not something your brother wants to do while you delegate (although he may say otherwise).
5. Enjoy the weekend.
Yes, it's your special day but what about the evening before and morning after? I say keep the festivities going. A six-hour wedding that took a year to plan shouldn't be the finale. If you can't afford a luxury cruise for a honeymoon, escape for a few days to a B&B and stay in bliss as long as possible.
6. Hire a day-of coordinator.
The name just doesn't do this service justice. A good coordinator won't wait until the last minute to offer essential advice. We are proactive and can help you get everything in place. We serve as a buffer, provide organization, and can optimize your day in all sorts of ways.
7. Set aside extra money in your budget for last minute items.
Parking, bottled water for the bridal party, lunch… it all adds up and the last thing you want to do the day of your wedding is balance your check book.
8. Breathe!
You set the tone for your day. If bad weather strikes, the one element that can be controlled is your attitude. Positivity is infectious and can truly create a magical atmosphere. Find the beauty in the moment.
9. Don't be afraid to negotiate.
Ask away! You have no way of knowing the financial climate of the businesses you're contracting with. As a vendor, we have no problem saying no if a request stretches our limits.
10. Focus on your core values.
Values are where we put our money and time. What do you value most about your wedding day? Is it food, photography, overnight accommodations? In the end, you'll be glad you focused your energy on the things that are most important to you.
To learn more about J. Marie Custom Events, log on to jmarieservices.com. And, make sure to "like" J. Marie Custom Events on Facebook here!
Photo courtesy of J. Marie Custom Events.
Blog post by Real Weddings Magazine contributor, Morgan Casarez.
Subscribe to the Real Weddings Magazine Blog! Click here: [subscribe2]