If you follow us, you know that we love all things light, pretty and romantic, but we also love dark, moody and a wee bit edgy…and then if you throw a motorcycle in there, well, we're done at that point. Today's #StyledShootSunday, literally checks all of those boxes!
When we asked Jennelle Gee from Elle Venture Photography, about her inspiration for this styled shoot, this is what she had to say:
"As we all know, COVID-19 had a huge impact on the wedding industry and countless couples. It crushed me to think about how much stress they were going through during what should be the happiest time in their lives.
So, the goal for this shoot was to encourage couples to continue planning and dreaming about their weddings even if it meant scaling back, switching things up, and letting go of some tradition.
I wanted the words "We Just Couldn't Wait" to be displayed somewhere within this shoot since it really summarized the vision for it. Brandi from Cuyco Calligraphy did a beautiful job the creating the stationery suite and name tags with just this feeling! Her creations fit the edgy, yet feminine look that we were aiming for.
This micro wedding shoot is perfect inspiration for the moto-loving and free spirited couples out there. Do away with all the stress, add in elements of your favorite things (like a delicious charcuterie board), and get married!"
We couldn't agree more Jennelle! Enjoy dear Real Weddings Readers!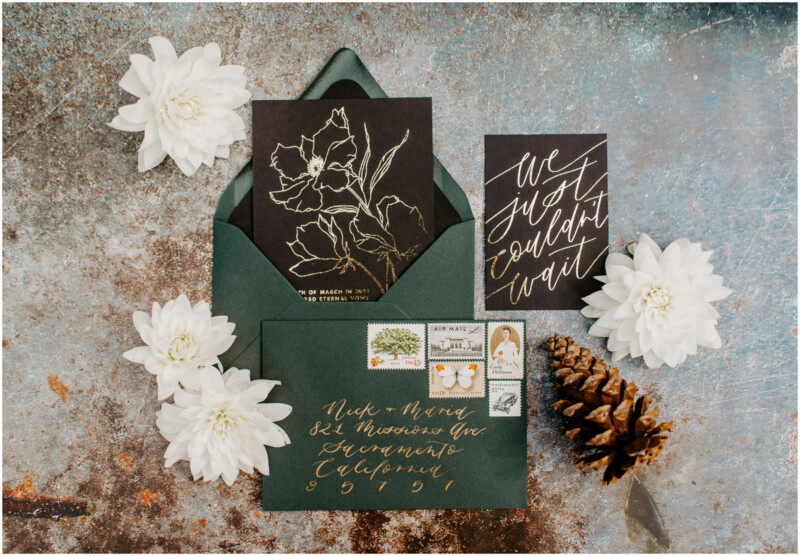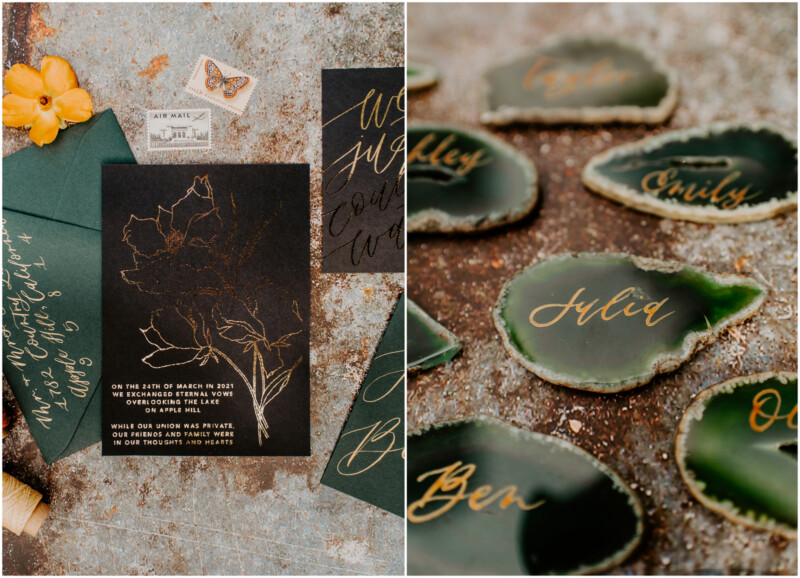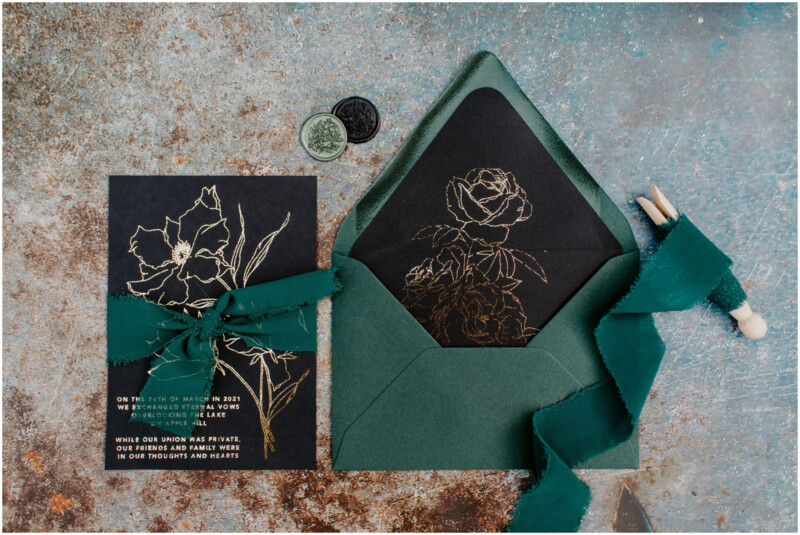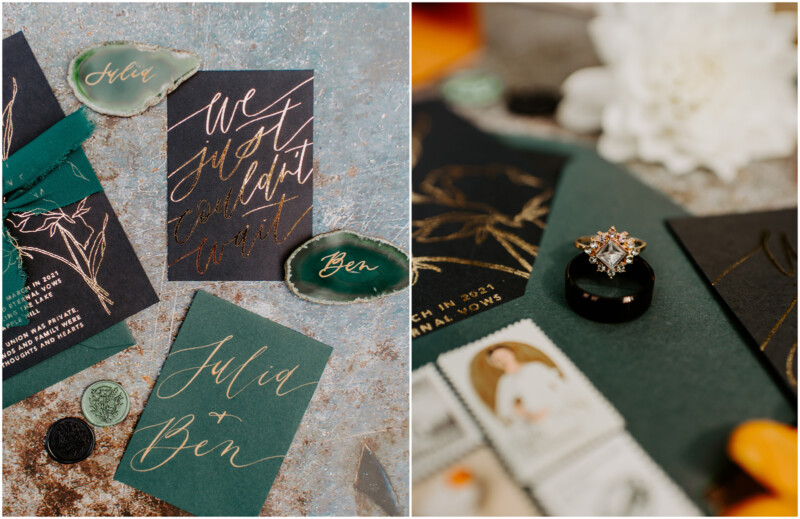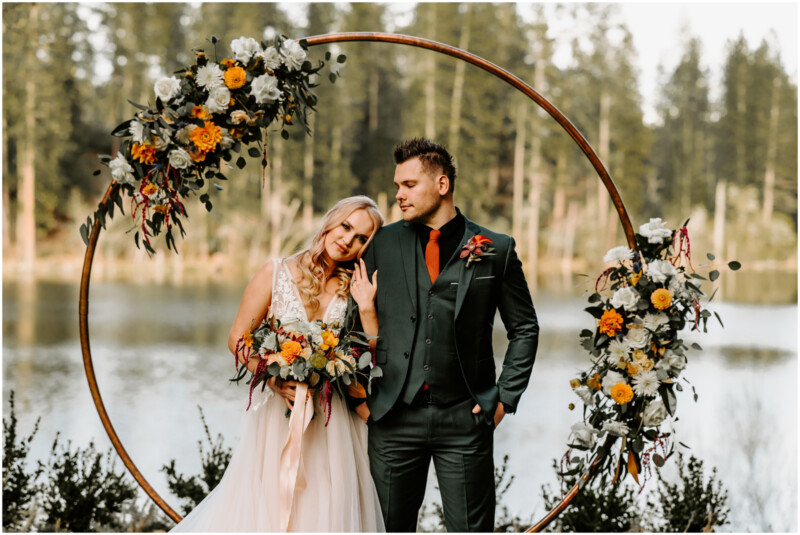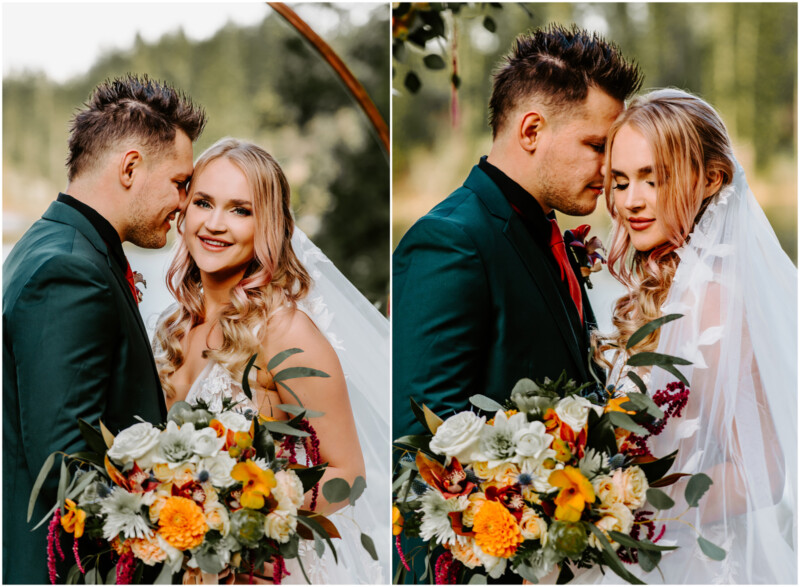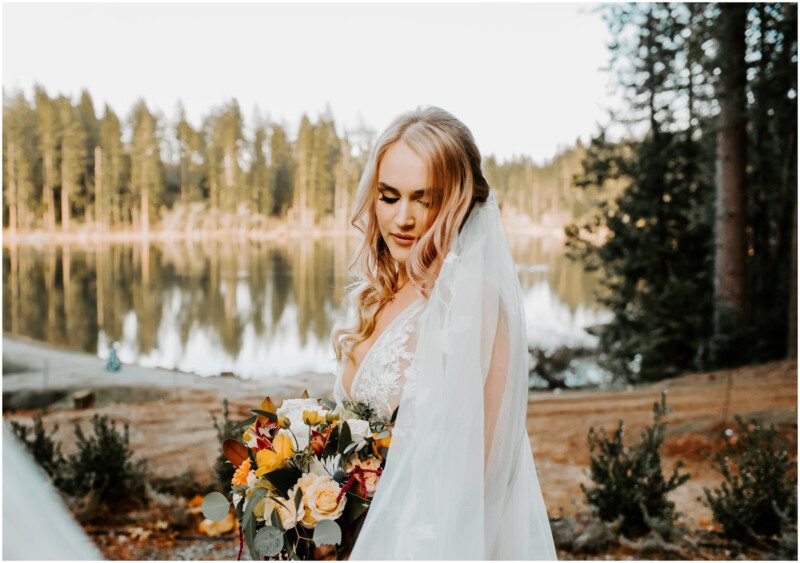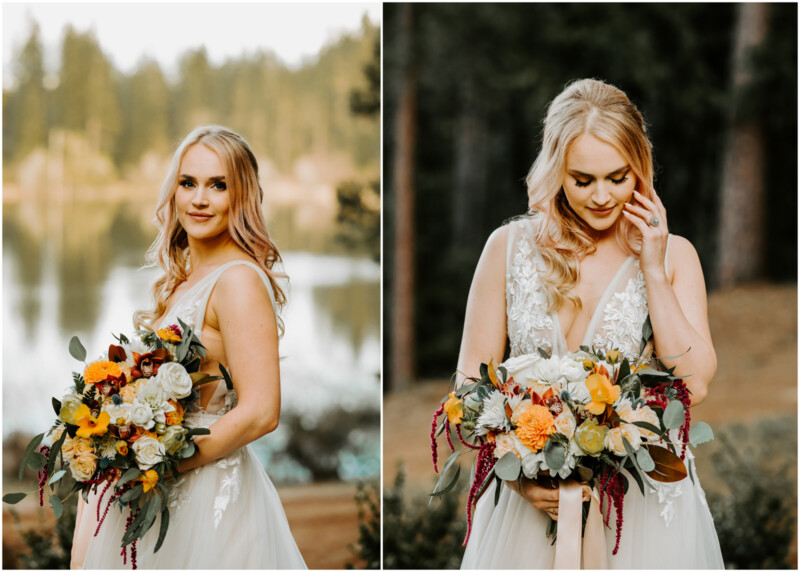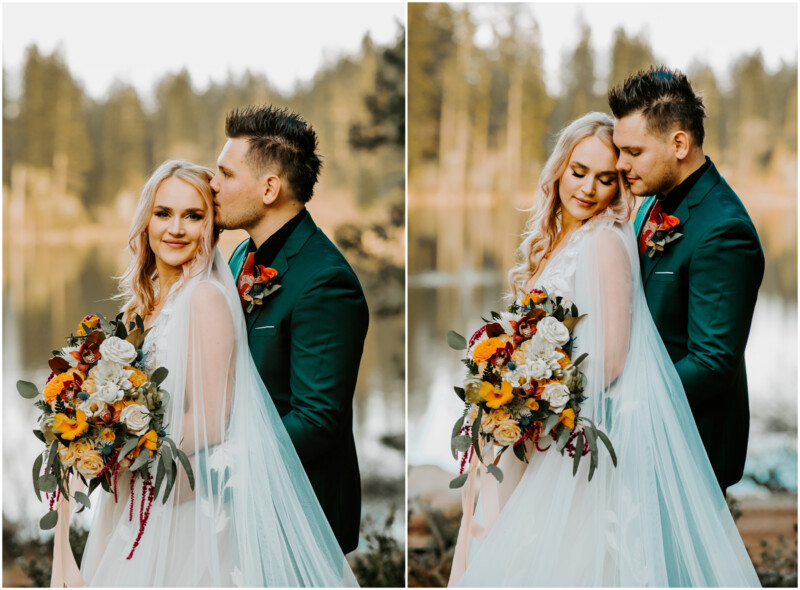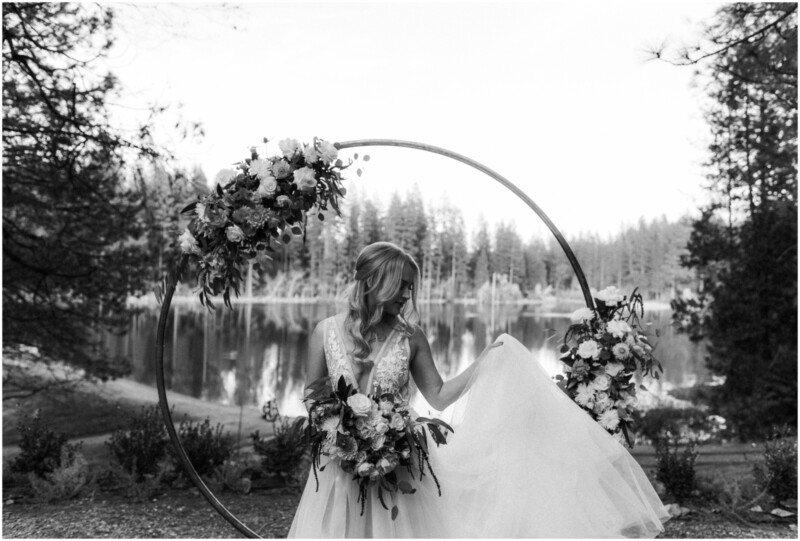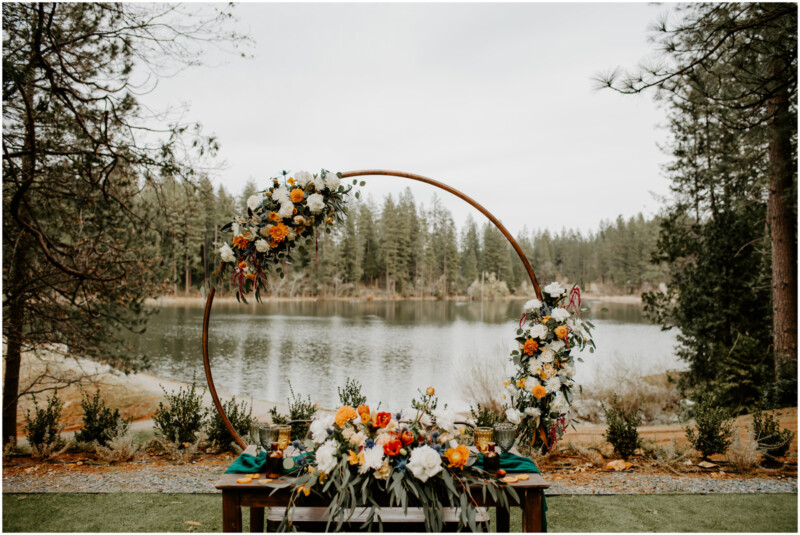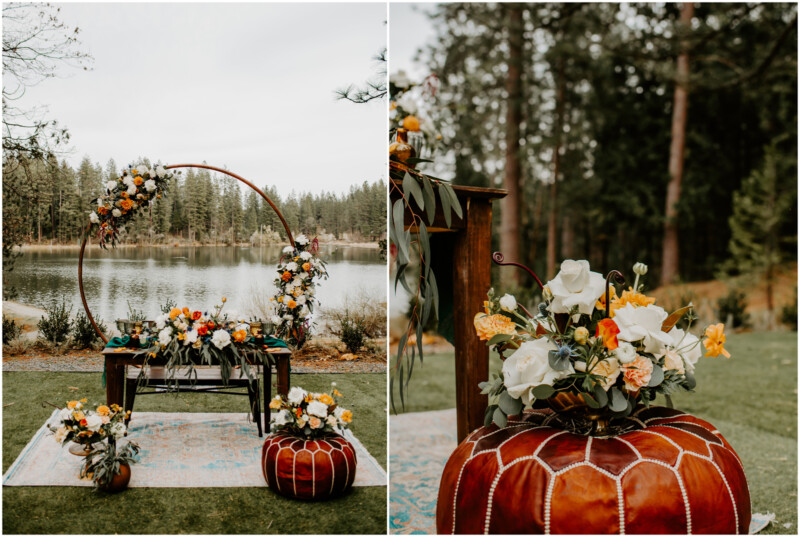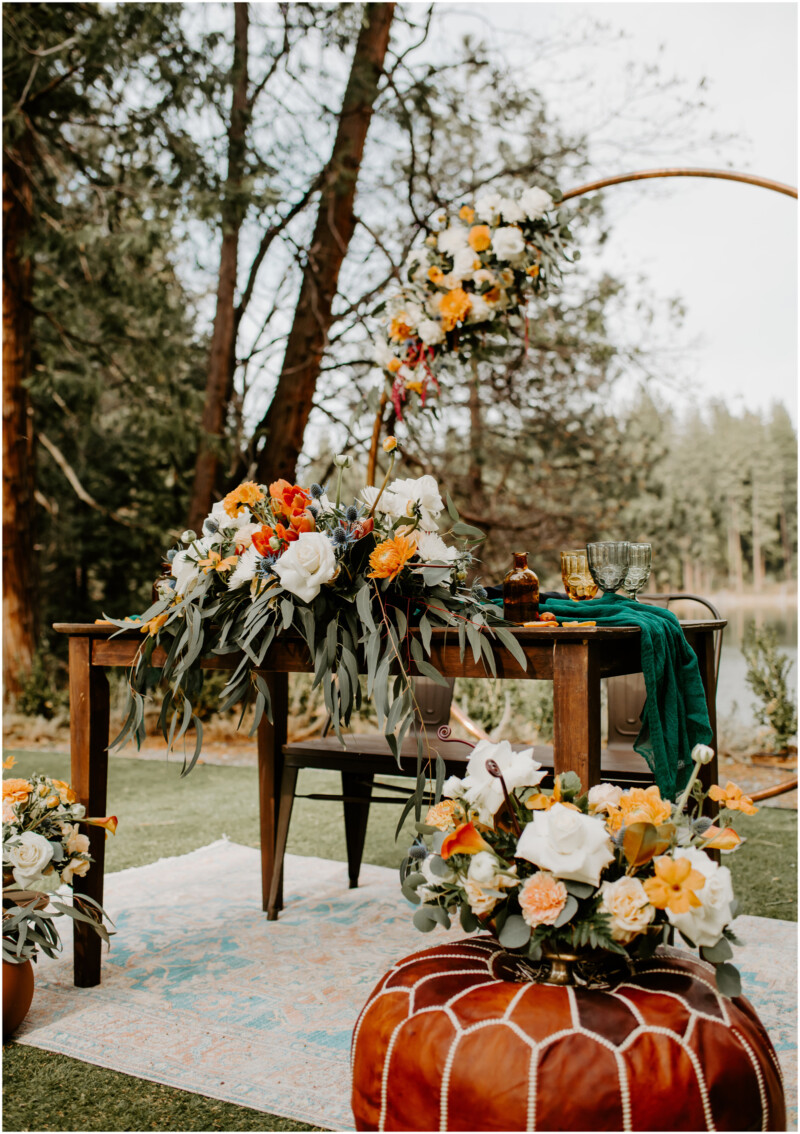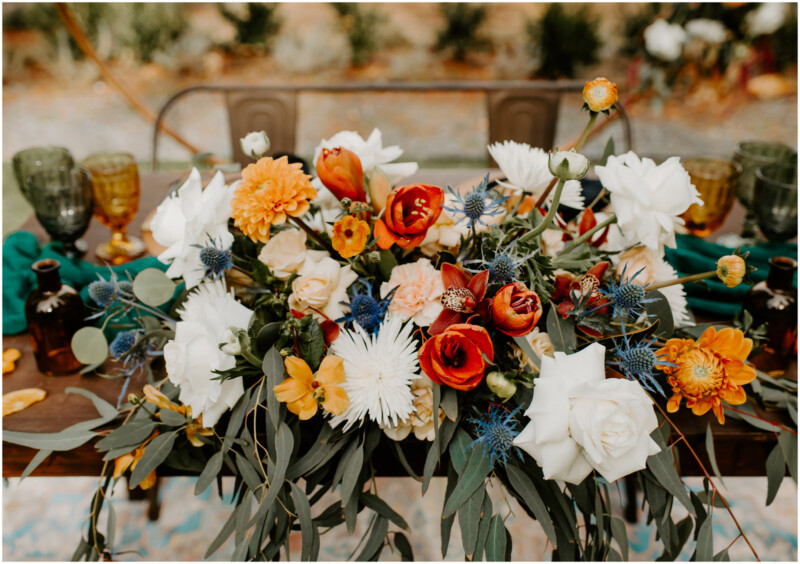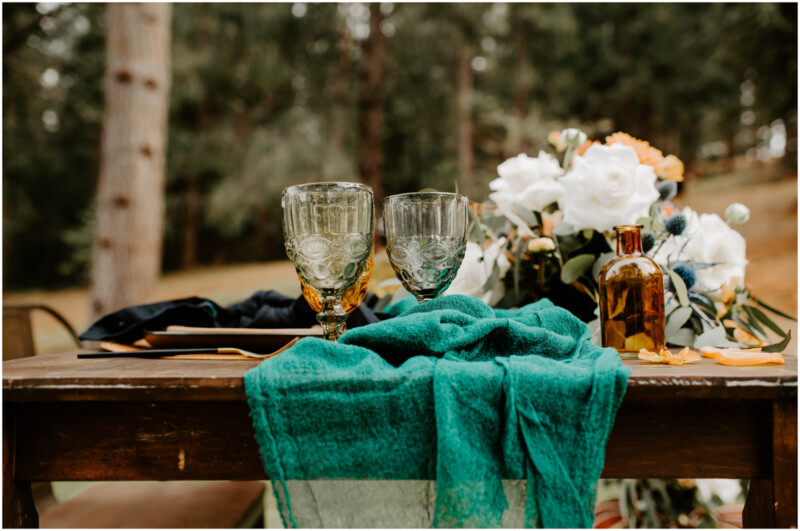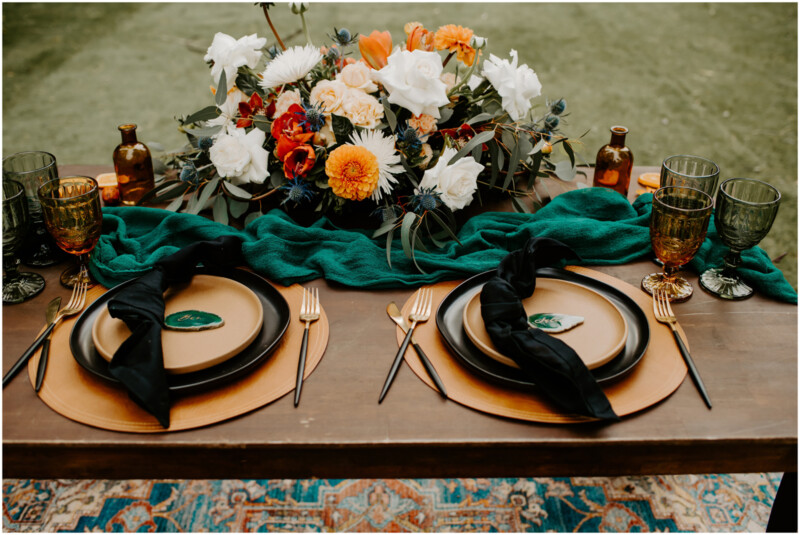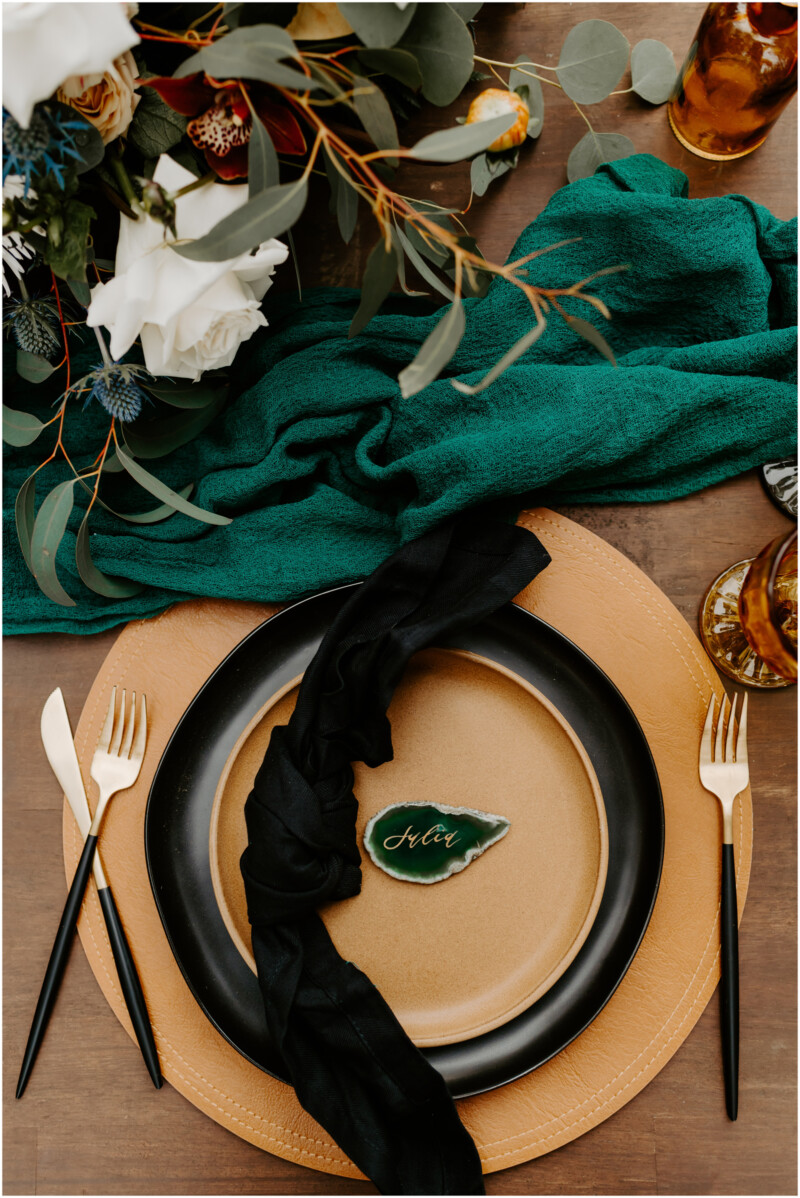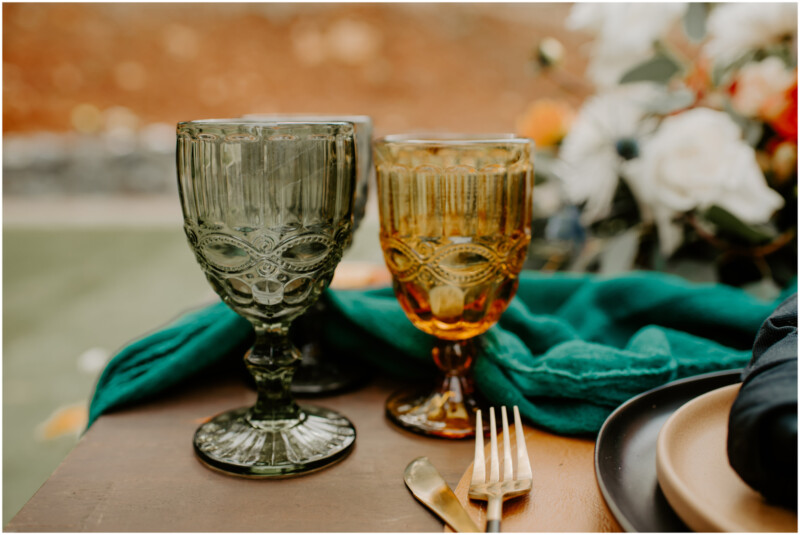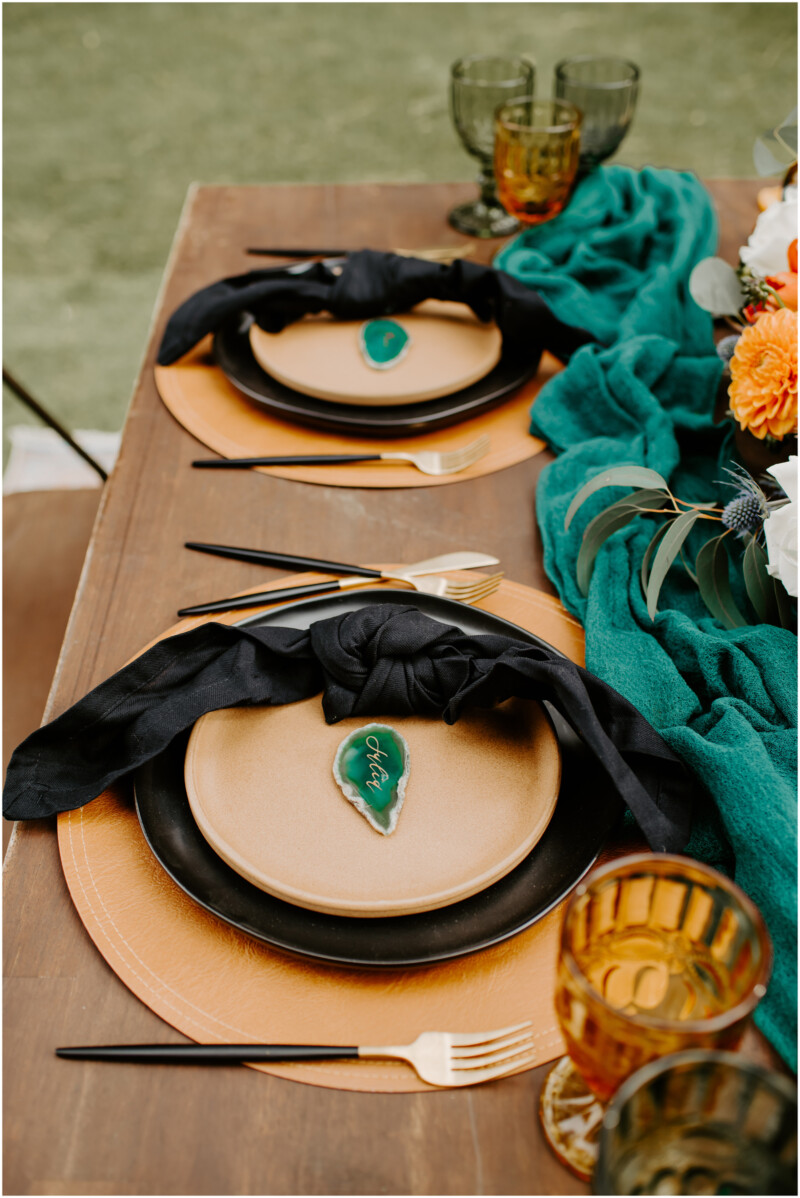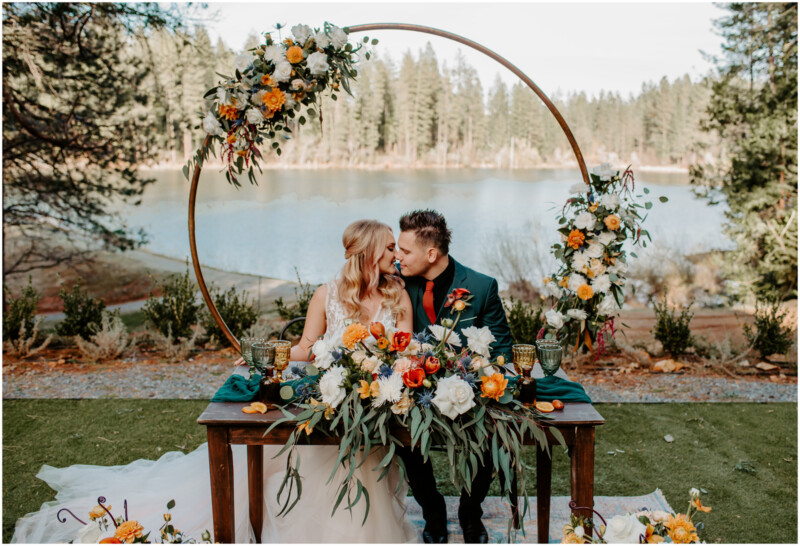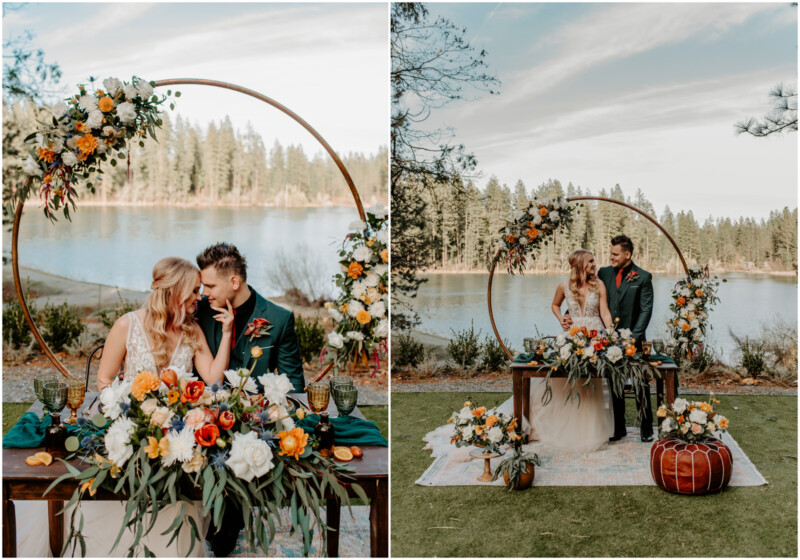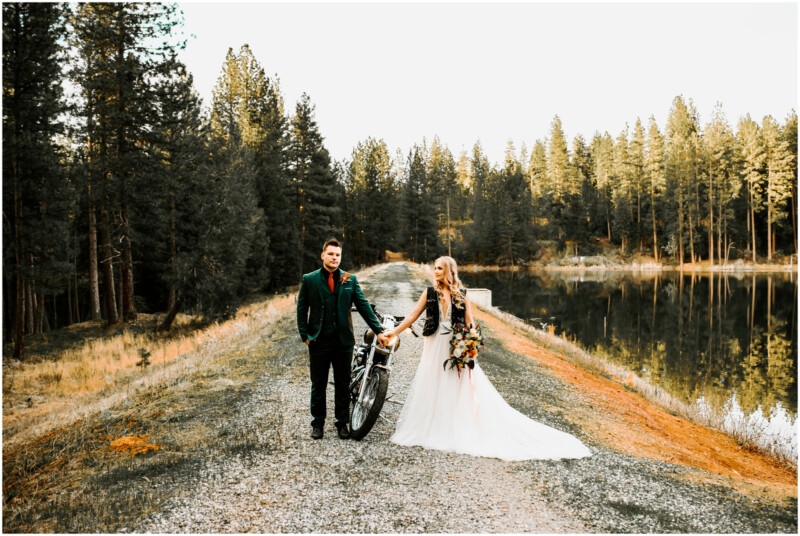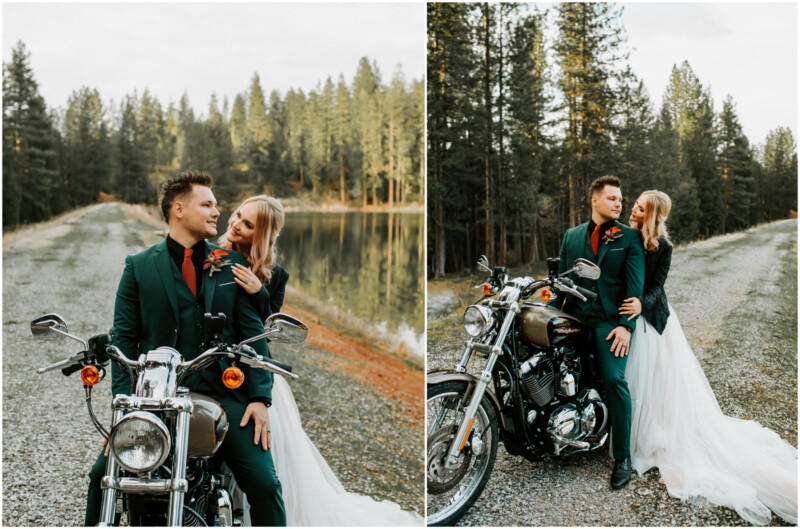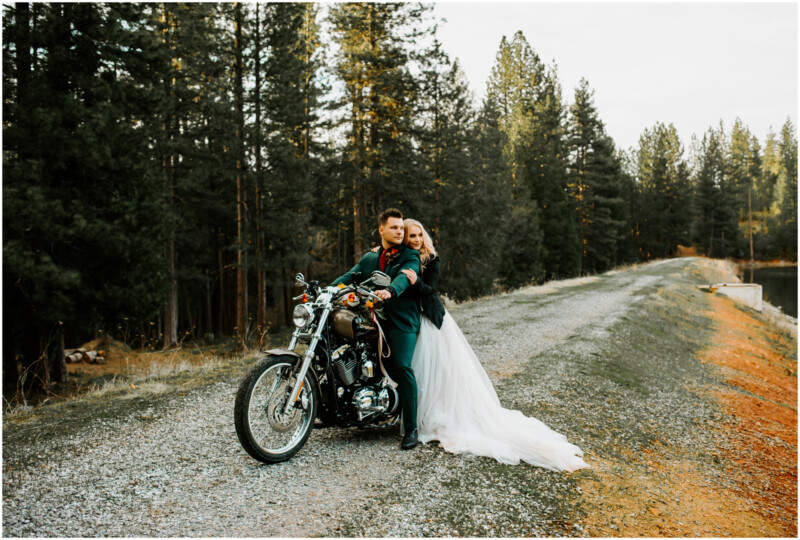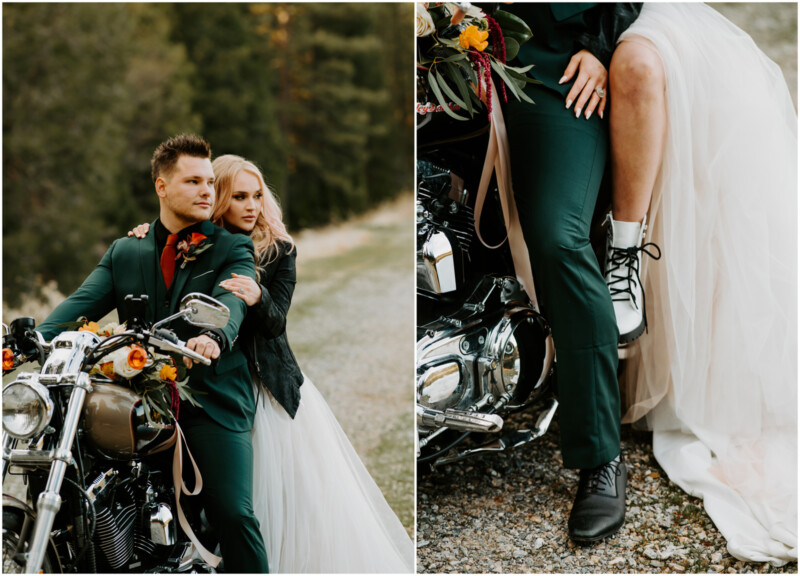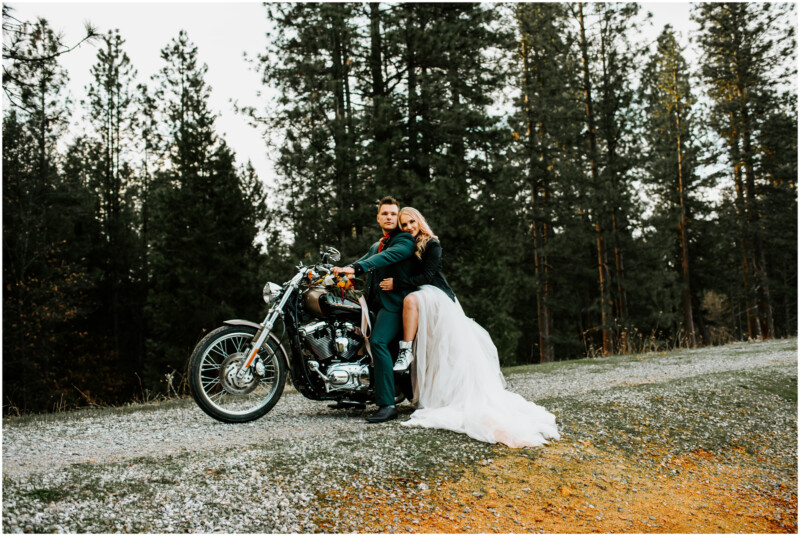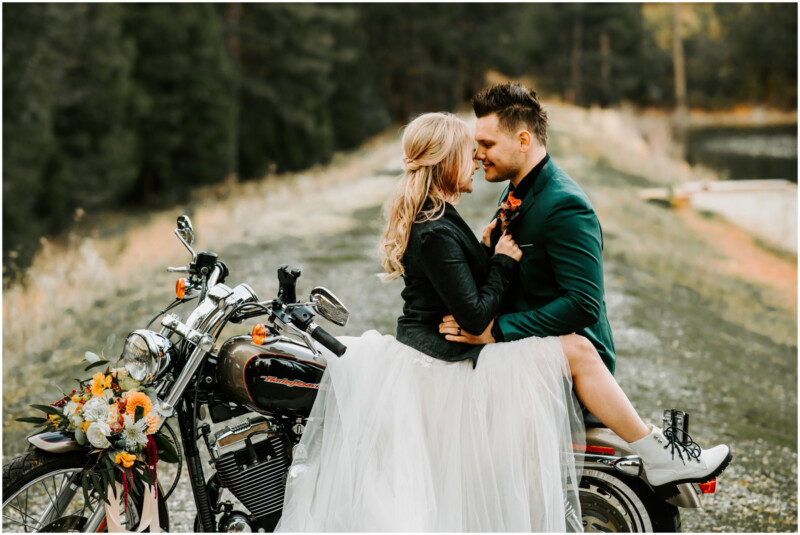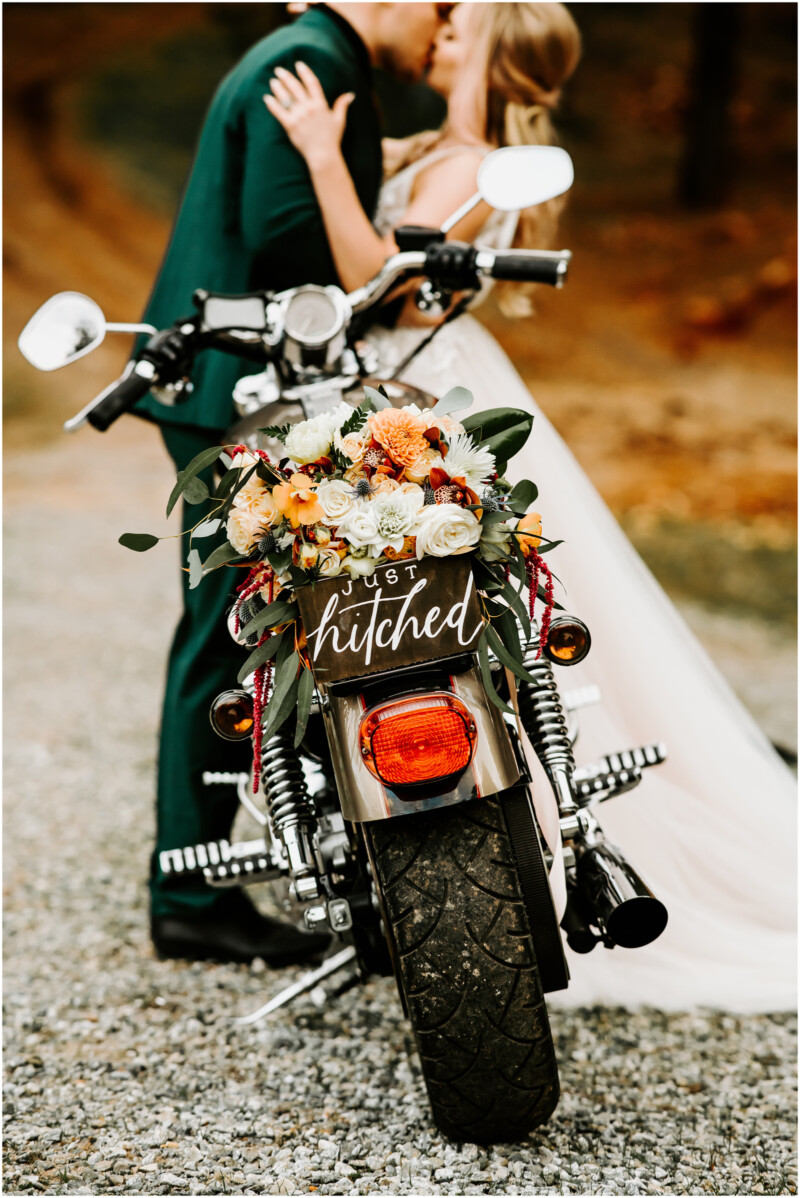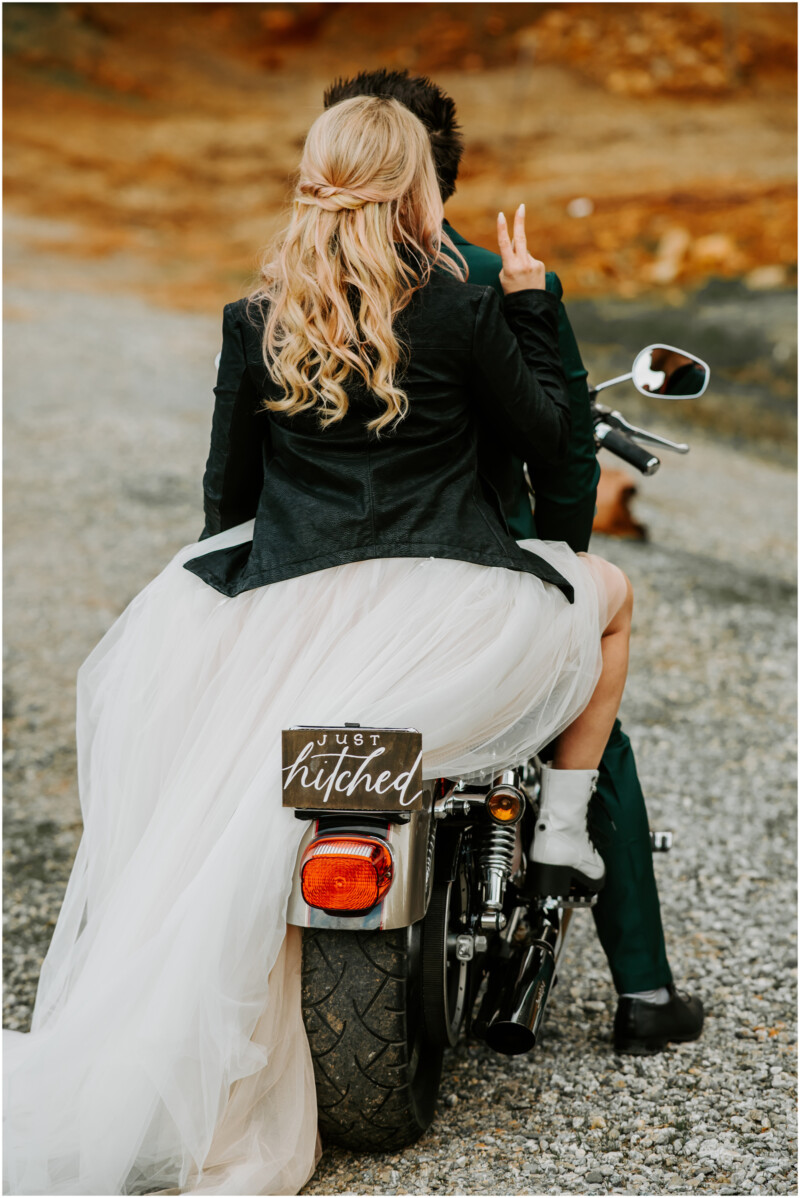 Want to see more from our #StyledShootSunday blog post series? CLICK HERE!