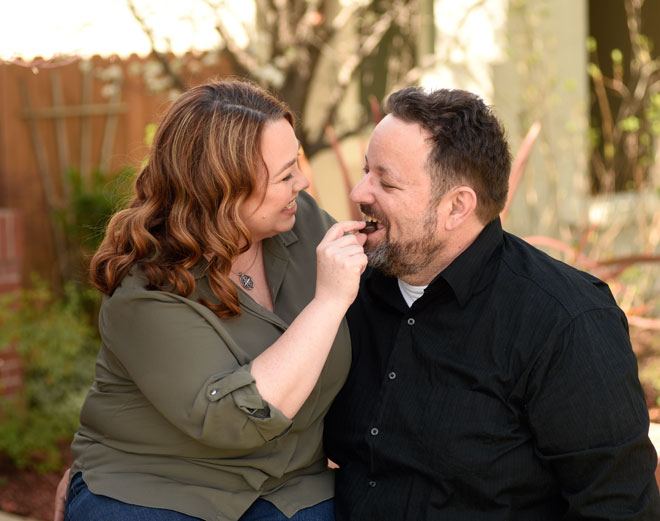 We love our "Words of Wisdom" feature where long-married couples get to share their take on what makes a successful marriage. Sometimes poignant, often funny, but always right on the mark.
In our current issue of Real Weddings Magazine, we feature Brandy (of Go West Baking & Events) & Dave West, who are celebrating 23 wonderful years of marriage, and 30 years of being together TODAY!
We asked this Sacramento couple, "What advice or wisdom would you share with couples getting married today?"
Here, their "Words of Wisdom:"
"Always hold hands. Whether you are in agreement or disagreement, holding hands shows that you stand together in good times and in bad. Chances are you began your relationship by holding hands, and that closeness will bind you together and live in your memories, forever."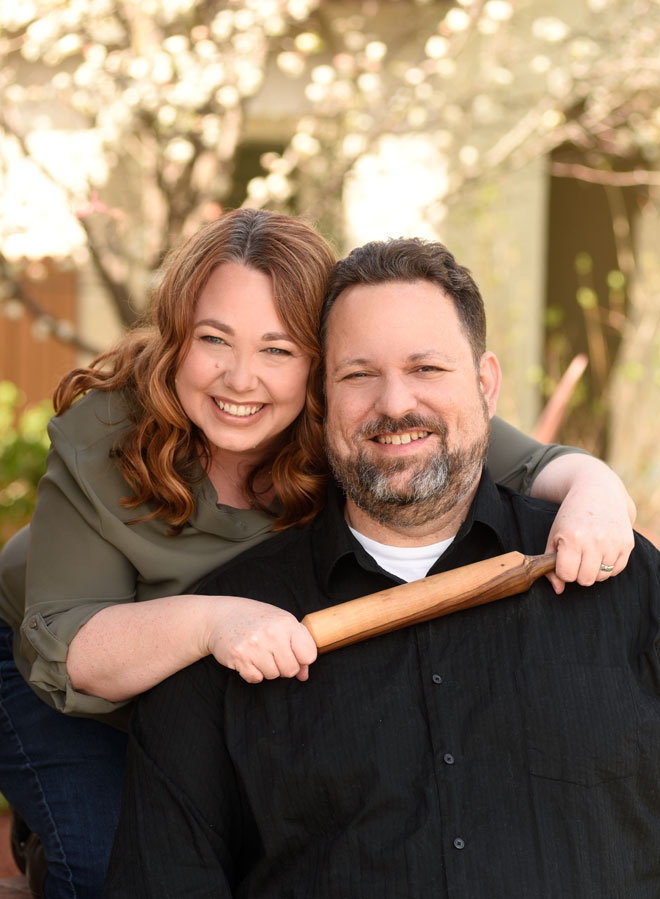 Plus, check out their wedding photos! We love the Taz cake toppers!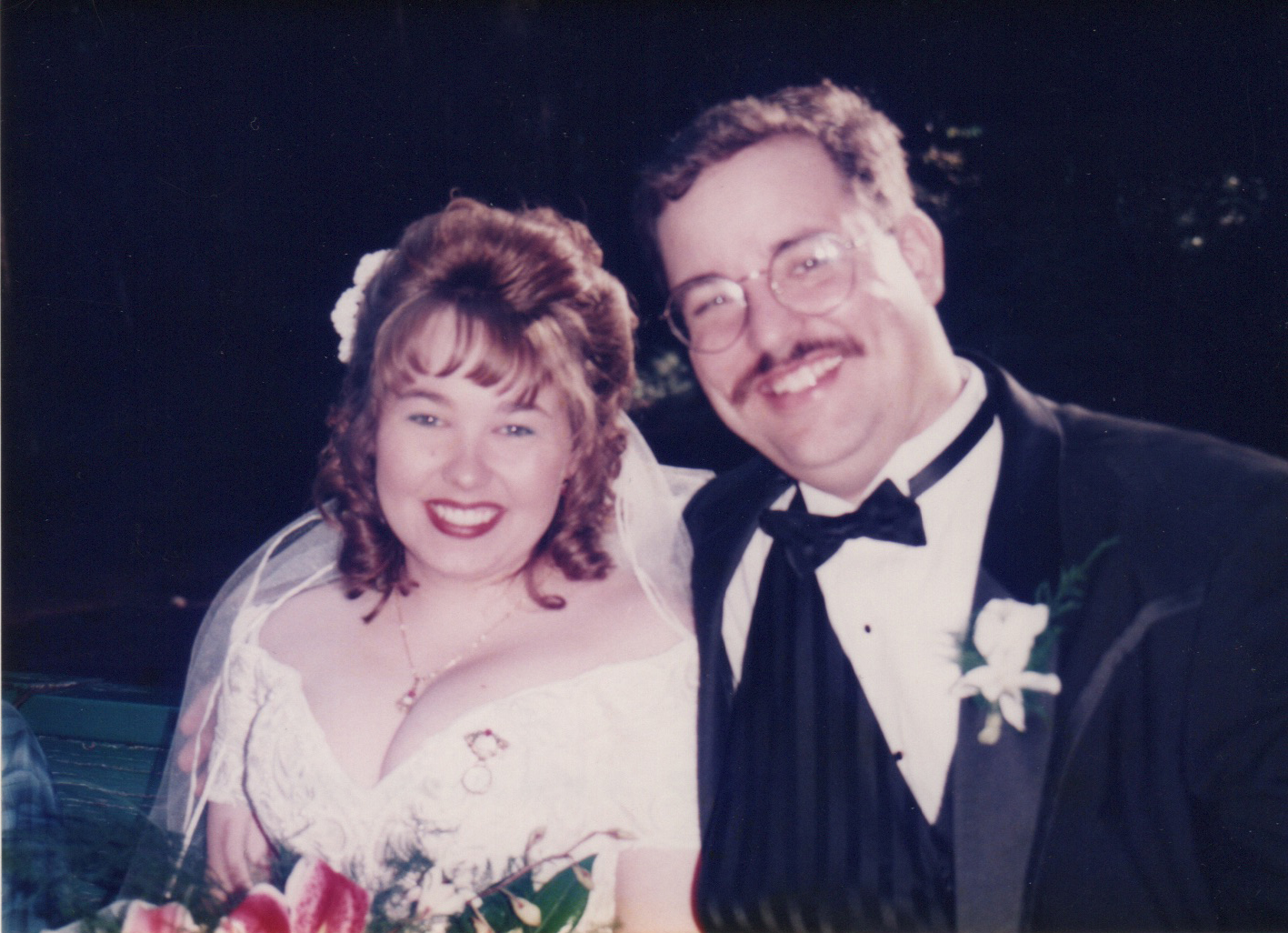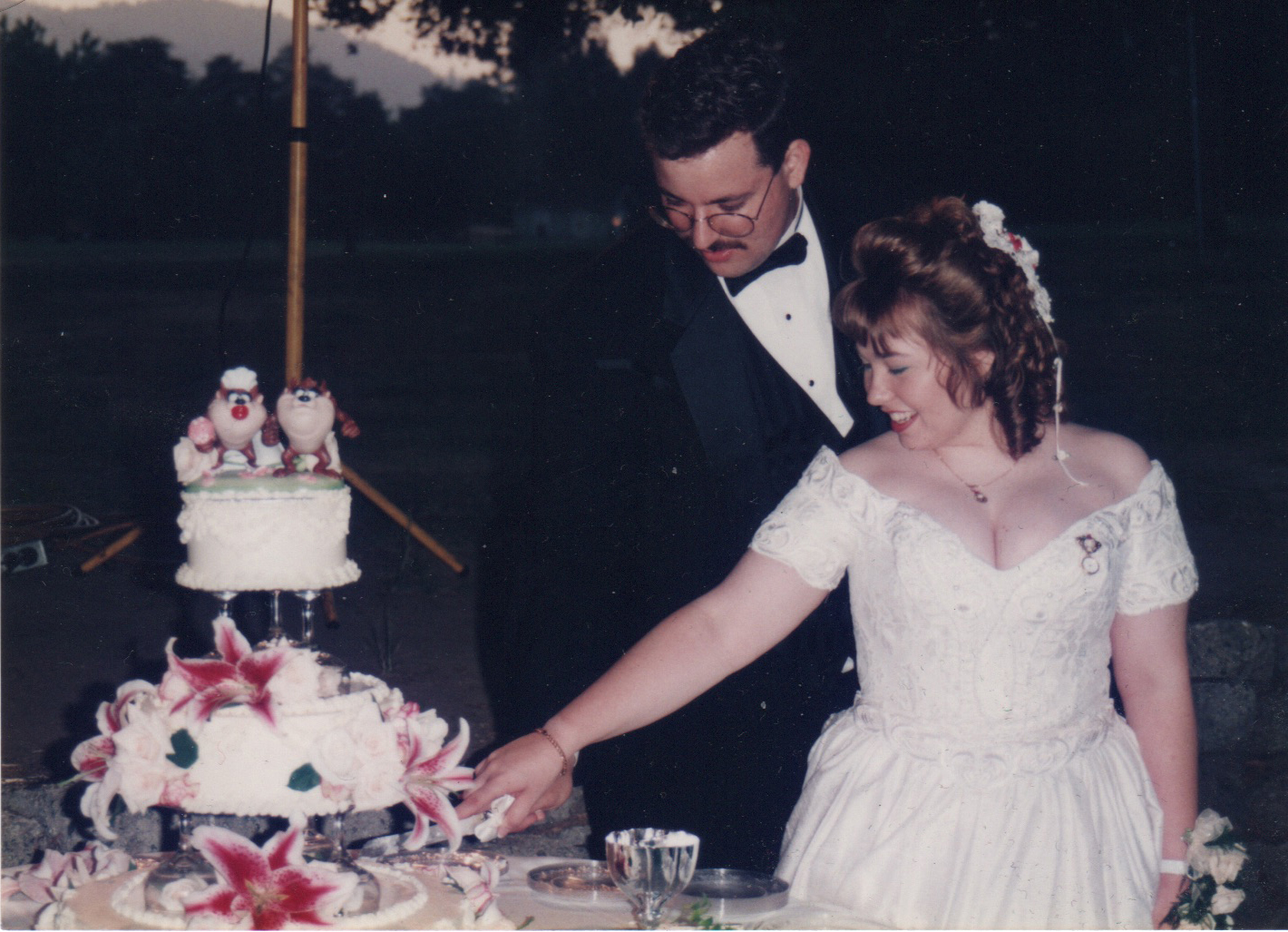 Wedding photos courtesy of the couple; Current photos by Dante Fontana/Style Media Group; Brandy's hair and makeup by Thee Makeup Girl.
Blog post by Real Weddings Magazine's Associate Editor, Emily Peter-Corey.
Subscribe to the Real Weddings Magazine Blog! Click here:
[subscribe2]