Welcome back to another installment of Real Weddings Magazine's Partner Profiles!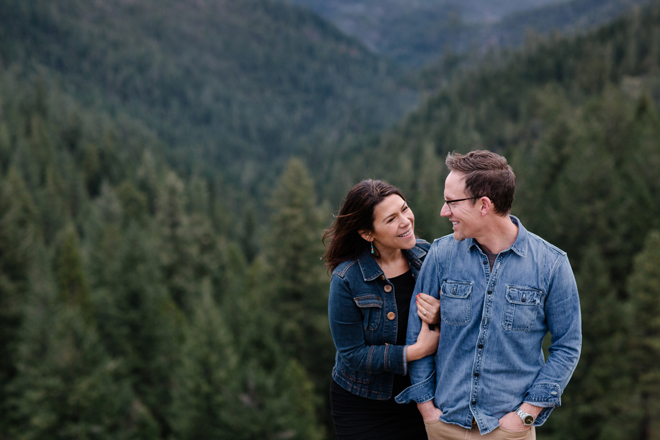 This week we highlight Andrew and Melanie, the legacy keepers behind Andrew & Melanie Photography. Guess what?! They're planning their own wedding, too! If you've been wanting to learn more about Andrew & Melanie Photography, now's your chance! Take it away you lovebirds!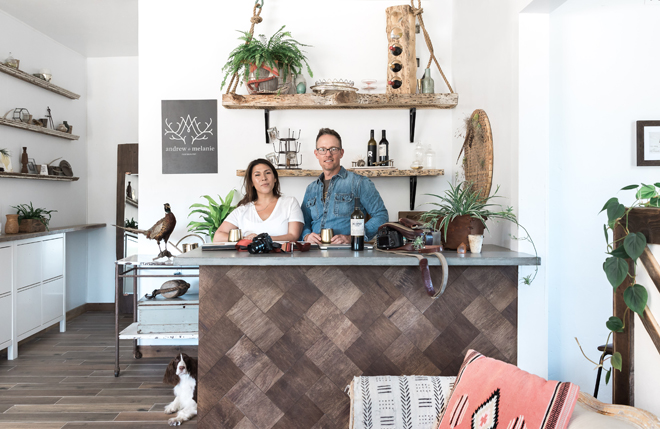 Andrew & Melanie Photography
Tell us a little about your company? Photographers, Puppy Parents, Polar Opposites.  We're a soon-to-be husband and wife team that love working with like-minded couples who appreciate quality over quantity and family over everything. We believe love is meant to be documented in an authentic and tangible way for generations to come.
When did you establish your business? We've been photographing weddings full time in Northern California for over 11 years under Melanie Soleil Photography. Yet last year we went through a rebranding and launched our new website Andrew & Melanie.  Now our brand is really aligned with our values, and Andy will never be called Mr. Soleil again.  🙂
What sets you apart from your competition? We are not just photographers. We are legacy keepers. We believe that relationships are foundation of everything we do, and our couples legacy deserves to be more than just a moment in their social media feed. For this reason we place a high value on documenting real moments, and relationships on wedding day.  We show up as friends and help our couples feel at home on the most epic day of your life.
Do you regularly blog? Yes! We have a blog full of helpful planning  tips, beautiful weddings, and funny personal stories. You can check out our blog at Andrewandmelanie.com/blog.
Are you on social media? Yes! You can follow us on Facebook HERE, Instagram HERE (Melanie) and HERE (Andy)!
What professional organizations are you a member of? WPPI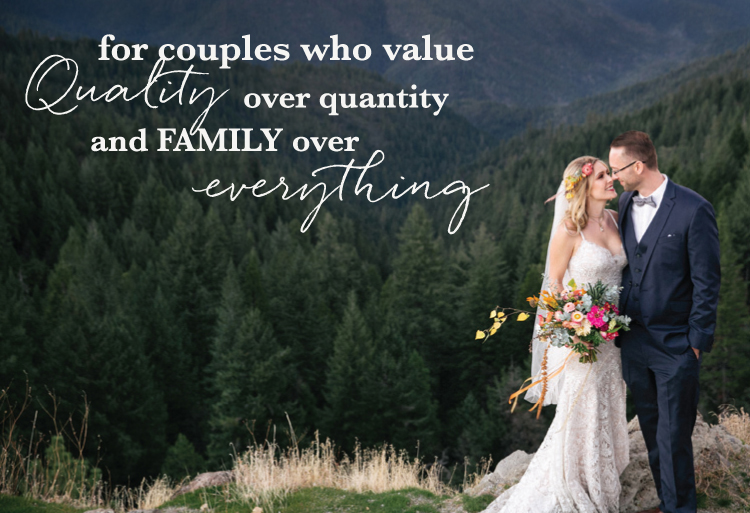 Can you share a funny/embarrassing/touching story about one of your clients? We like to take our couples on little adventures during engagement sessions. During one session Melanie stepped on a hornets nest. Suddenly Melanie and the bride had hornets swarming all over them, and under their clothes. They both took off running through a field peeling off clothes to get the and hornets off,  all while the groom and I stood by cracking up.
What's your favorite comment/compliment that one of your clients has given you? Last month our bride grabbed the mic during toasts to tell her 350 guests, "Andrew and Melanie- I want everyone to know that I ABSOLUTELY LOVE you guys! You are the best…"  That was a great way to end the year.
What's your favorite local restaurant? Mikuni's, of course.
What's your favorite local charity? The Friendship Club in Nevada City, CA is an amazing non-profit that supports at risk girls. We've been volunteering and donating photography for all their events for the past 3 years. We also donate Senior Photo sessions to all their graduating girls each year.
What is your favorite fun thing to do locally? We love heading out on little adventures with our puppies in the Sierra Foothills- hiking, snow shoeing, swimming in the river, or sharing a dinner with friends at the lake.
Do you have secret vice or indulgence? What is it? It's not a secret, we love wine and yummy food (and so do our couples!). Andy also has a little obsession with expensive shoes.
Do you have any hidden talents? Andy can pretty much make or fix anything. Melanie on the other hand, can't even do the simplest of pinterest crafts. Together, we can cook up some gourmet yumminess.
If you weren't in the business that you are in now, what other business/profession would you have liked to have done? Is there such a thing as a professional puppy snuggler? We'd both be really good at that job!
If you were to plan your own wedding, or re-do your wedding, what element(s) would be most important to you? We actually ARE planning our own wedding right now!!  After being engaged for years, we're excited for our 5 day wedding filled with fun events for our family and friends. The most important thing for us, is hiring the right vendors so we don't have to worry about anything. We always choose quality over quantity.
What advice would you can give to couples getting married today? Have an unplugged ceremony- there's nothing worse than walking down the isle to a sea of ipads and cameras.
For more information about Andrew & Melanie Photography, log on to Andrewandmelanie.com. And, be sure to follow Andrew & Melanie Photography on Facebook HERE, Instagram HERE (for Melanie) and HERE (for Andy)!
Blog post by Real Weddings Magazine's Social Media Maven, Aimee Carroll.
Photos courtesy of Andrew & Melanie Photography.
Subscribe to the Real Weddings Magazine Blog! Click here:
[subscribe2]