Welcome back to another installment of Real Weddings Magazine's Partner Profiles!
This week we highlight the mulit-talented team behind Satostudio. If you've been wanting to learn more about Satostudio, now's your chance!
Satostudio
Tell us a little about your company? Our goal at Saotstudios is to document your special day with our team of creative artists with stills and motion film.
When did you establish your business? We've been in this business since 2000.
What sets you apart from your competition? Our style is unique and chic.
Where do you find inspiration? Inspiration comes in many ways, from other cinematographers, from weddings to movie features. We implement the most current trends in our films.
What trend do you see coming for weddings this year? This year the drone craze is still in effect but motion in films is still the biggest trend.
Are you on social media? Yes, you can follow us on Facebook HERE and Instagram HERE.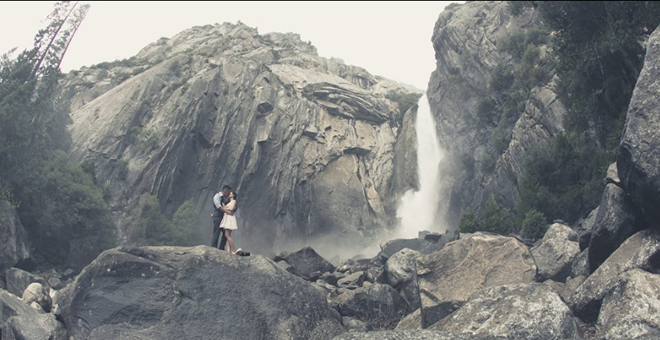 What professional organizations are you a member of? We belong to WPPI
Can you share a funny/embarrassing/touching story about one of your clients? We were filming a Wedding Love story in Vietnam and one section we needed a rice harvest scene. We ended up buying clothes from one of the workers at their house to fit the attire needed.
What's your favorite comment/compliment that one of your clients has given you? I often get prior to booking our clients will have a wedding video marathon watching all our old love stories and highlights.
What's your favorite local restaurant? Sky Sushi, Fishology, Ernestos, Station 16.
What's your favorite local charity? The First Tee of Greater Sacramento
What is your favorite fun thing to do locally? Golf
Do you have any hidden talents? Golf
If you weren't in the business that you are in now, what other business/profession would you have liked to have done? Professional Golfer 
If you were to plan your own wedding, or re-do your wedding, what element(s) would be most important to you? Both Photography, Video and of course, location.
What advice would you can give to couples getting married today? Captured memories are priceless. We create memories that you will cherish with you loved ones until the end of time.
For more information about Satostudio, log on to Satostudio.com. And, be sure to follow us on Facebook HERE and Instagram HERE.
Blog post by Real Weddings Magazine's Social Media Maven, Aimee Carroll.
Photos courtesy of Satostudio.
Subscribe to the Real Weddings Magazine Blog! Click here:
[subscribe2]