Since starting Real Weddings nearly 15 years ago, we've always believed in breaking the rules…in fact, we think there shouldn't be any "rules" when it comes to your wedding. There's no rule that says you cannot do the "Chicken Dance" if you want to do the "Chicken Dance" (Confession, we're dying to see folks do this at weddings! How can you not have everyone moving and laughing when this song comes on, seriously?!?).
And, there's no rule that says Boho should only be muted colors. So when Karla from Second Summer Bride in Sacramento and Onyx Bridal in Los Angeles told us about the punk meets boho PLUS bright + colorful elopement wedding styled shoot she was planning (think fun bright city streets of London mixed with the earthiness of Tahoe California wilderness), we squealed with joy (we do that a lot around here at Real Weddings!). Then when we saw her vision come to life, we nearly fell off our chairs…I mean, come on…AMAZING DRESSES + STUNNING LOCATION + PINK FEDORA + DROP DEAD GORGEOUS MODELS?! YES YES YES!
We think you'll agree that this #StyledShootSunday is gorgeous AF. Enjoy!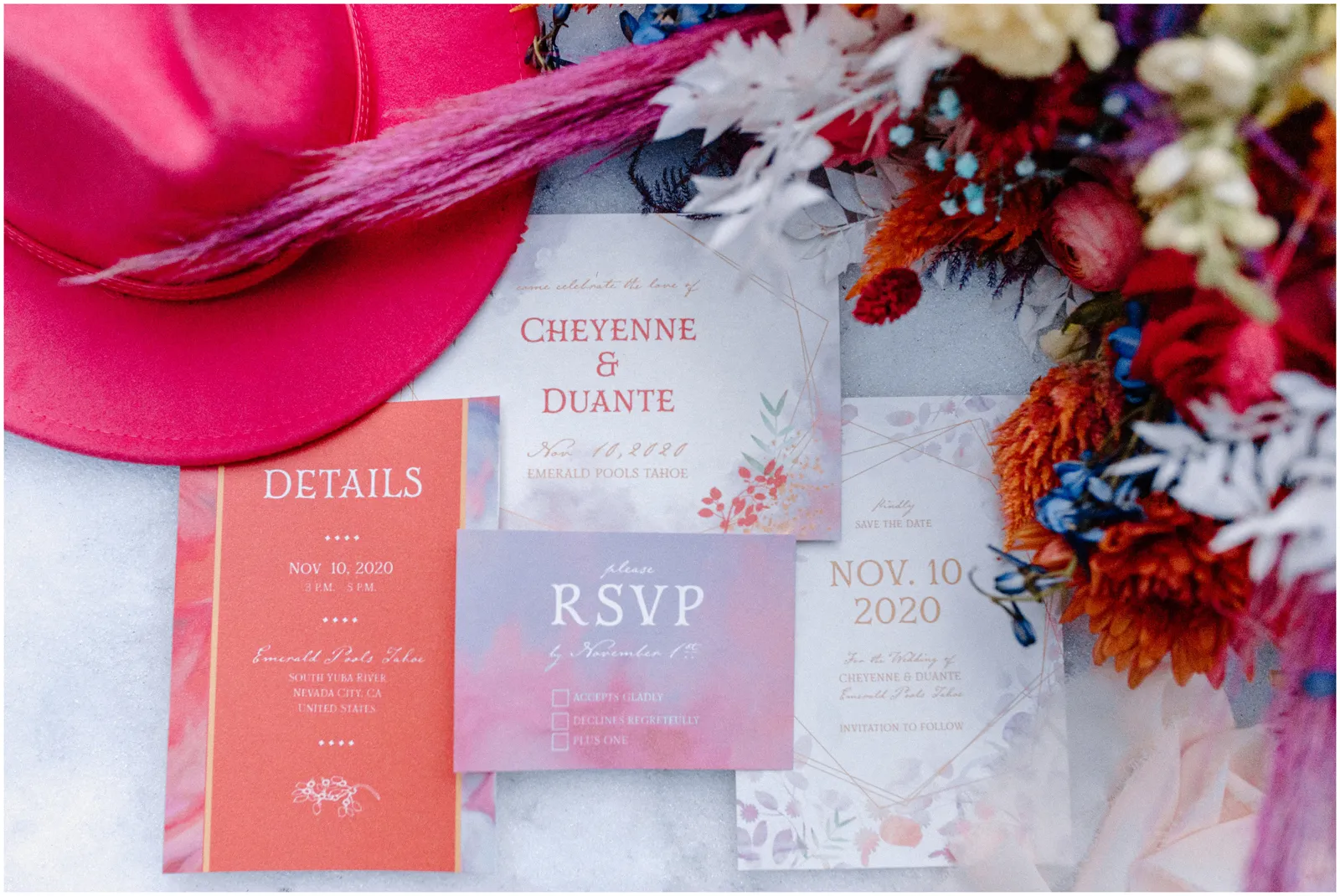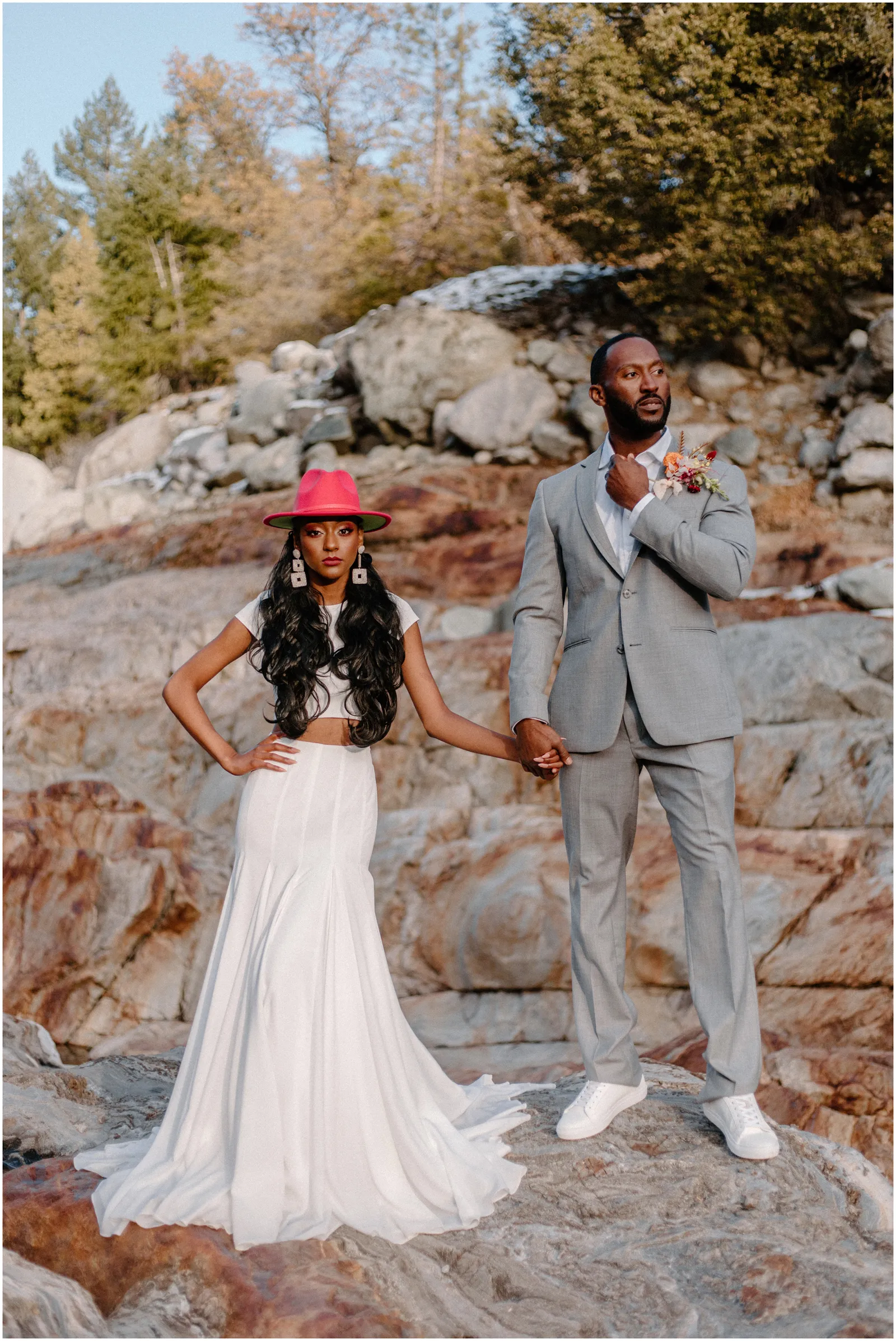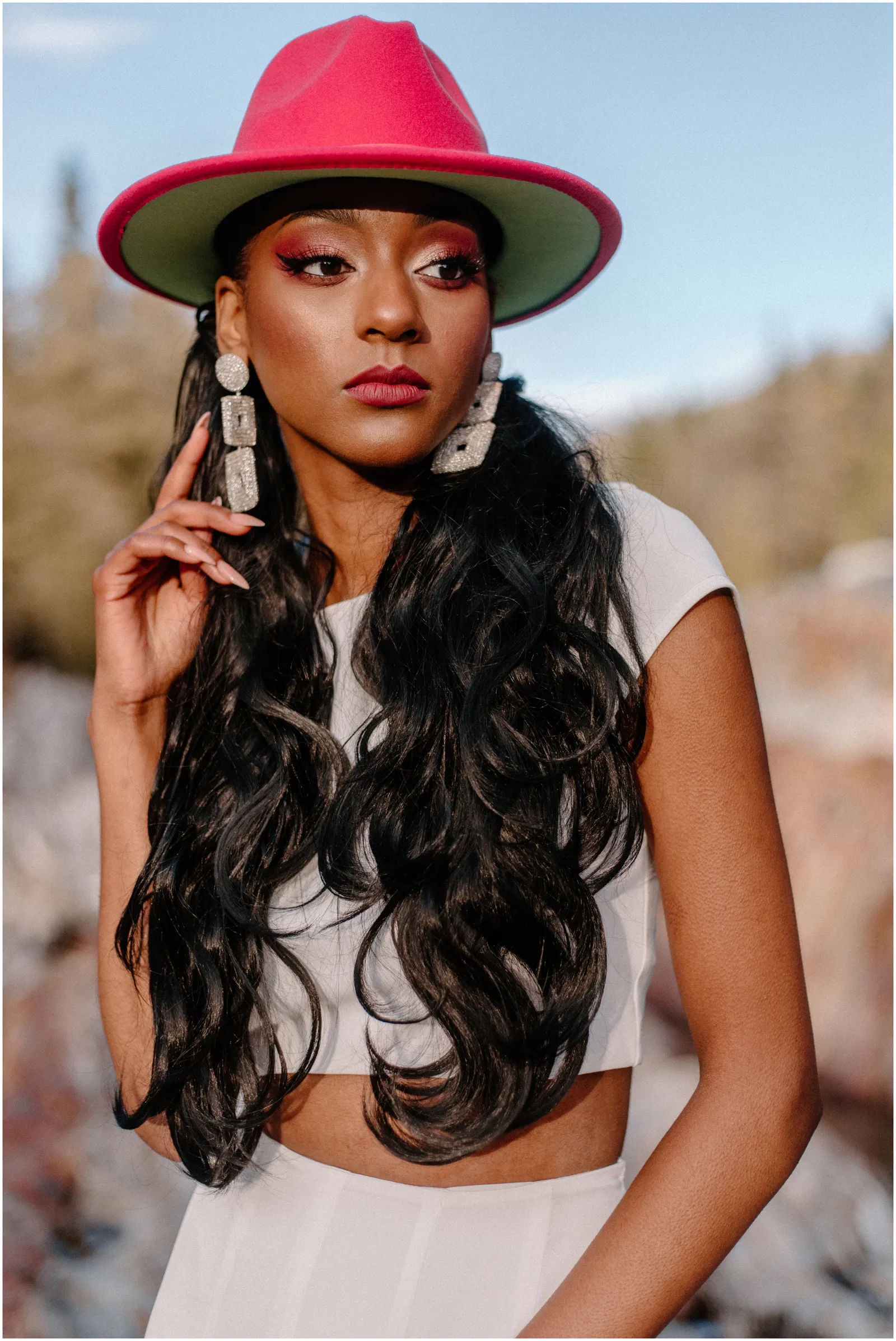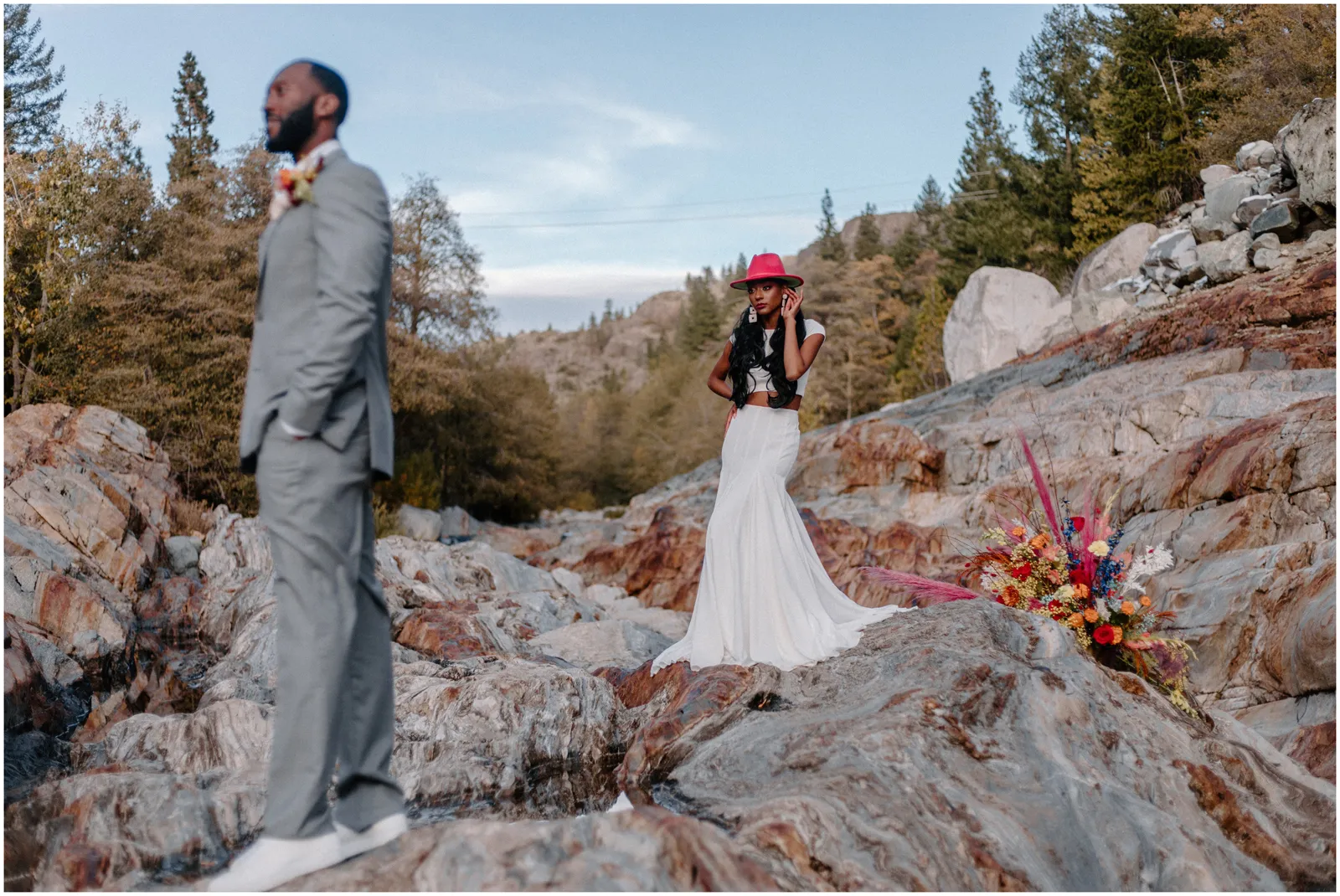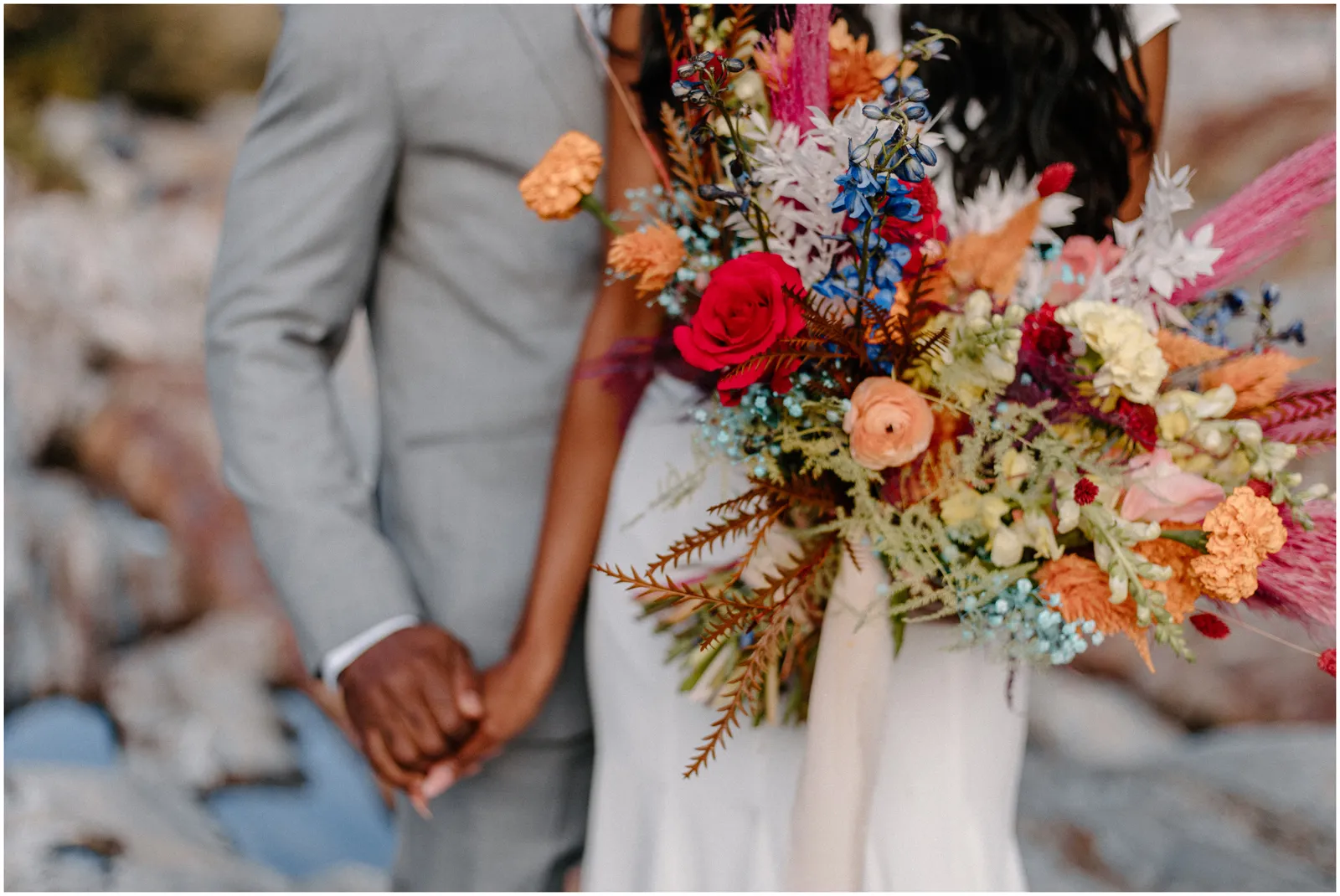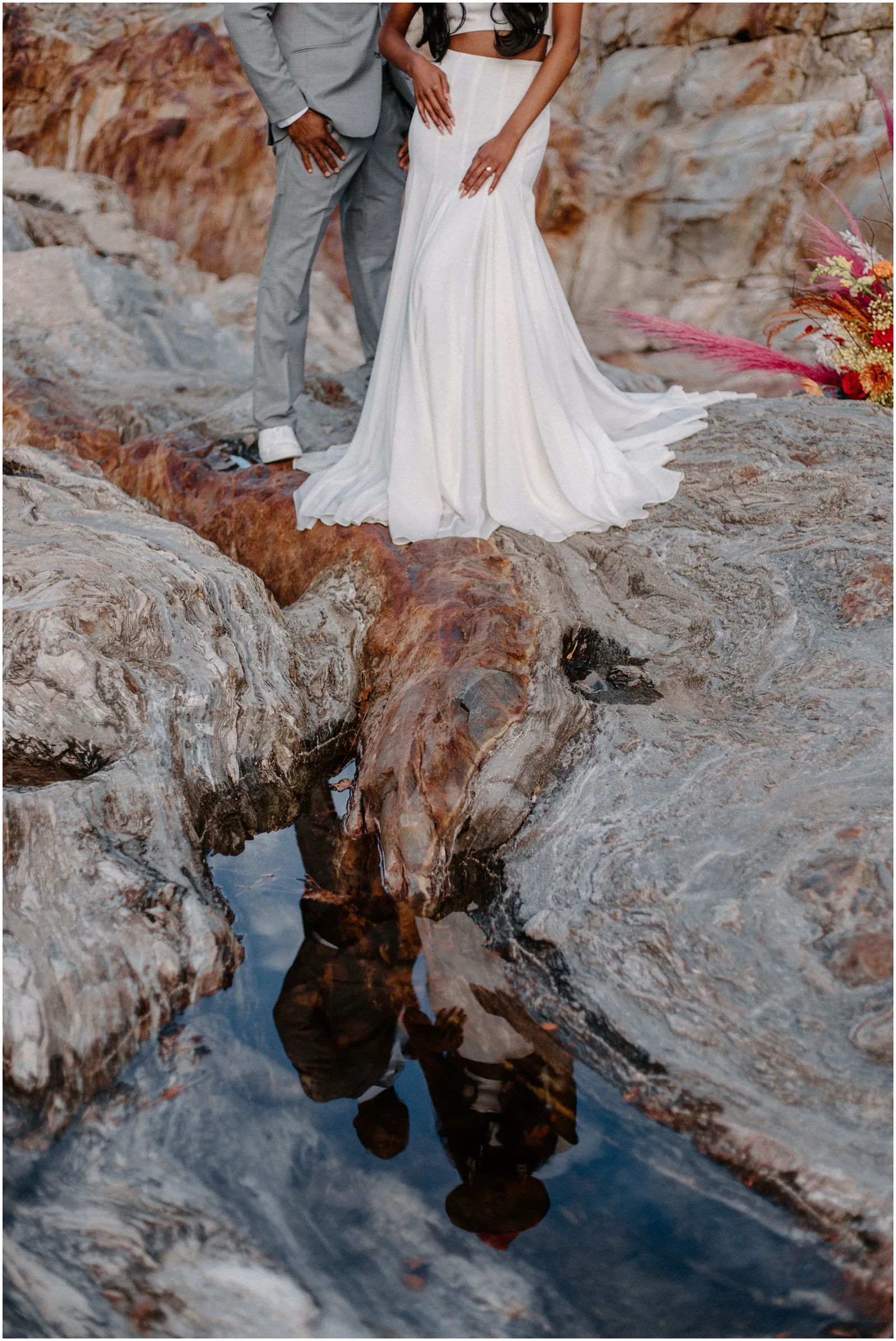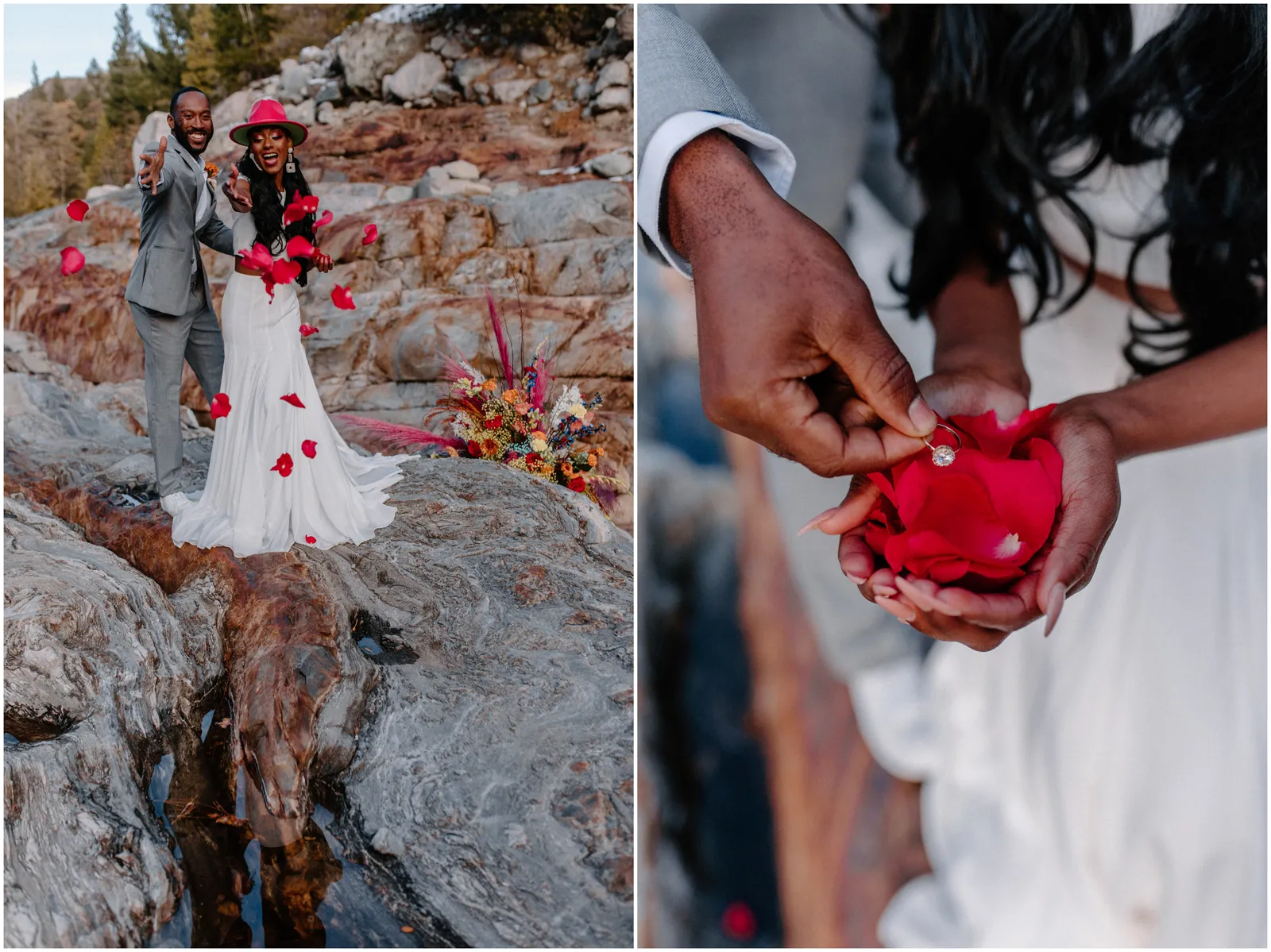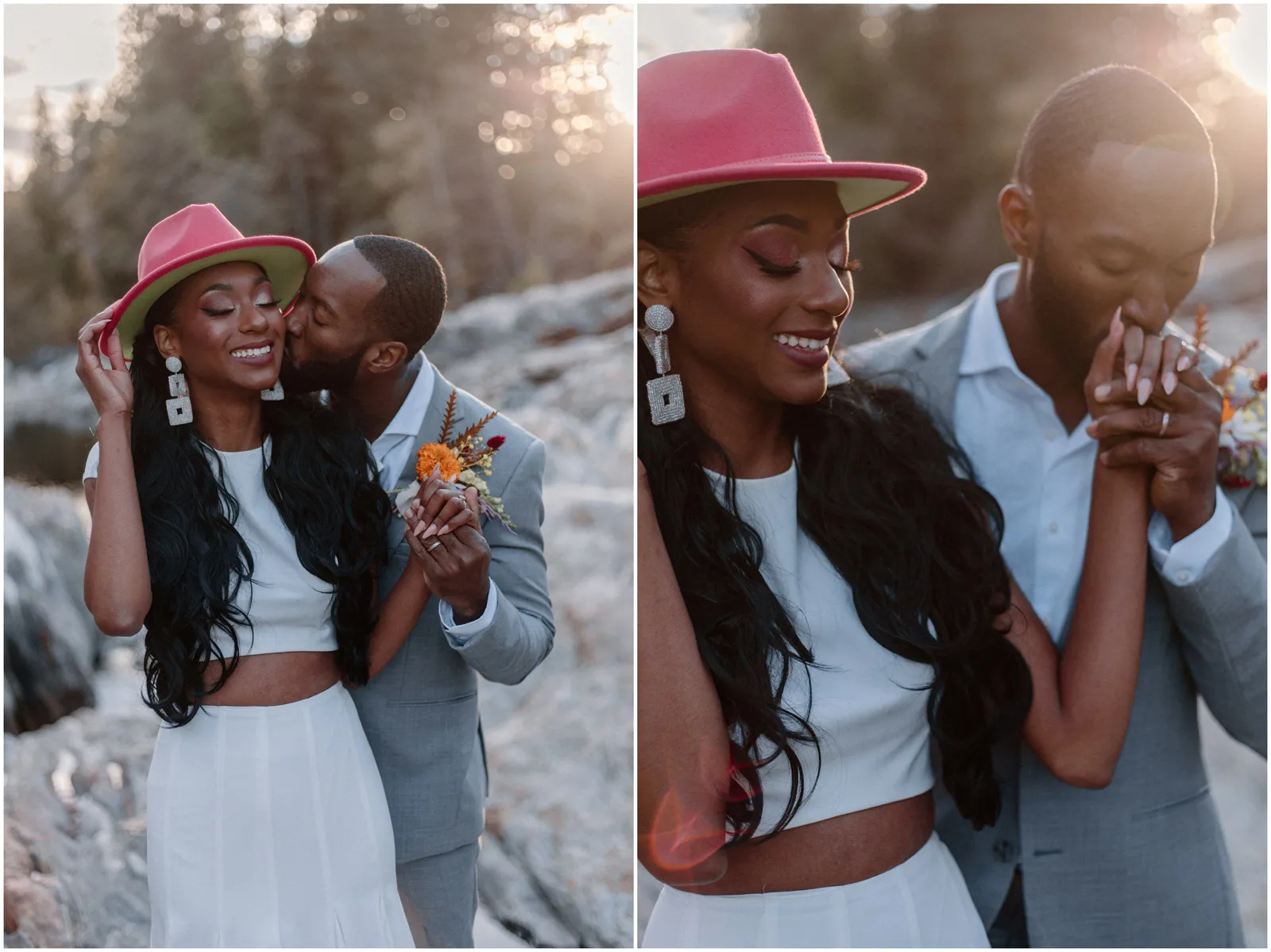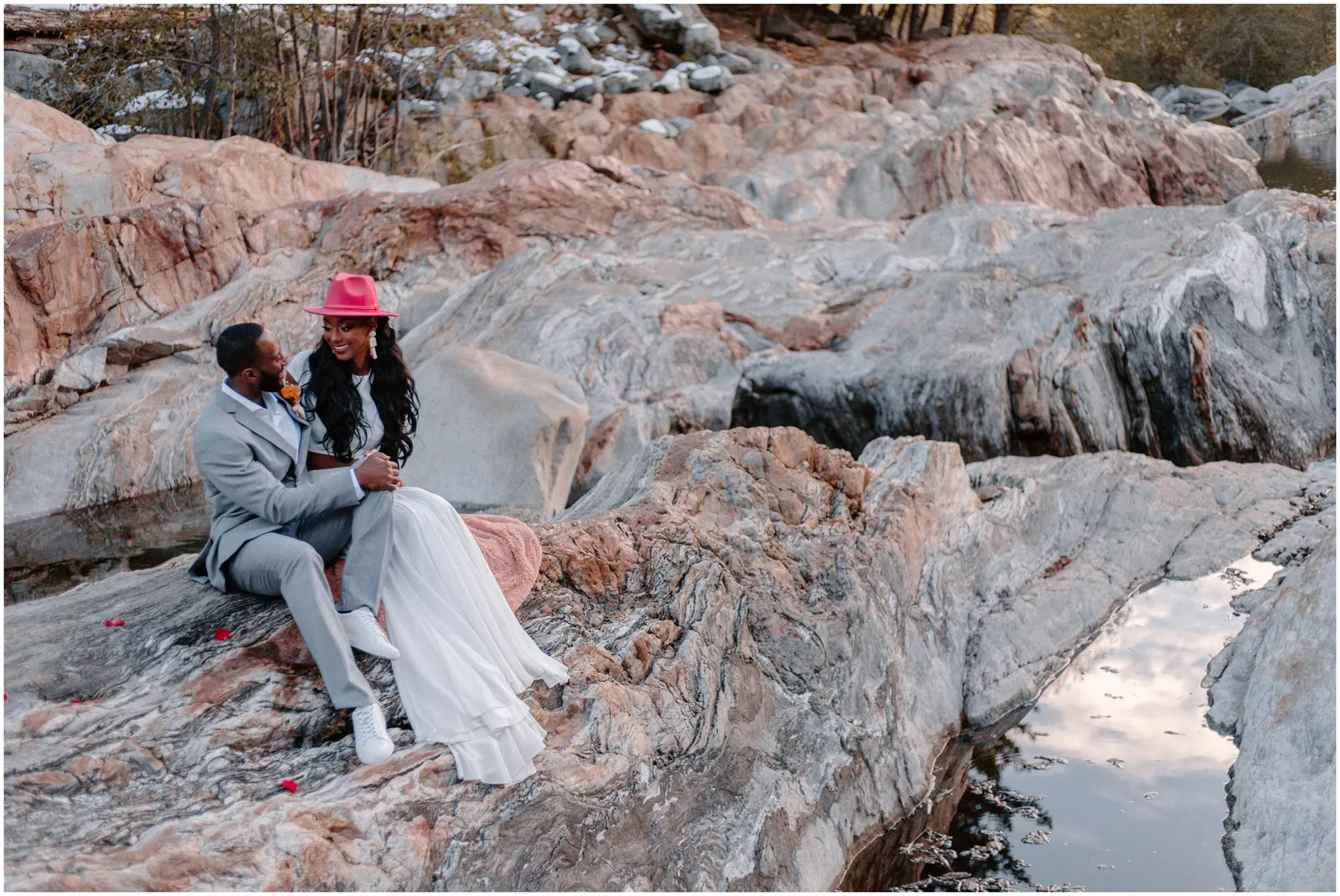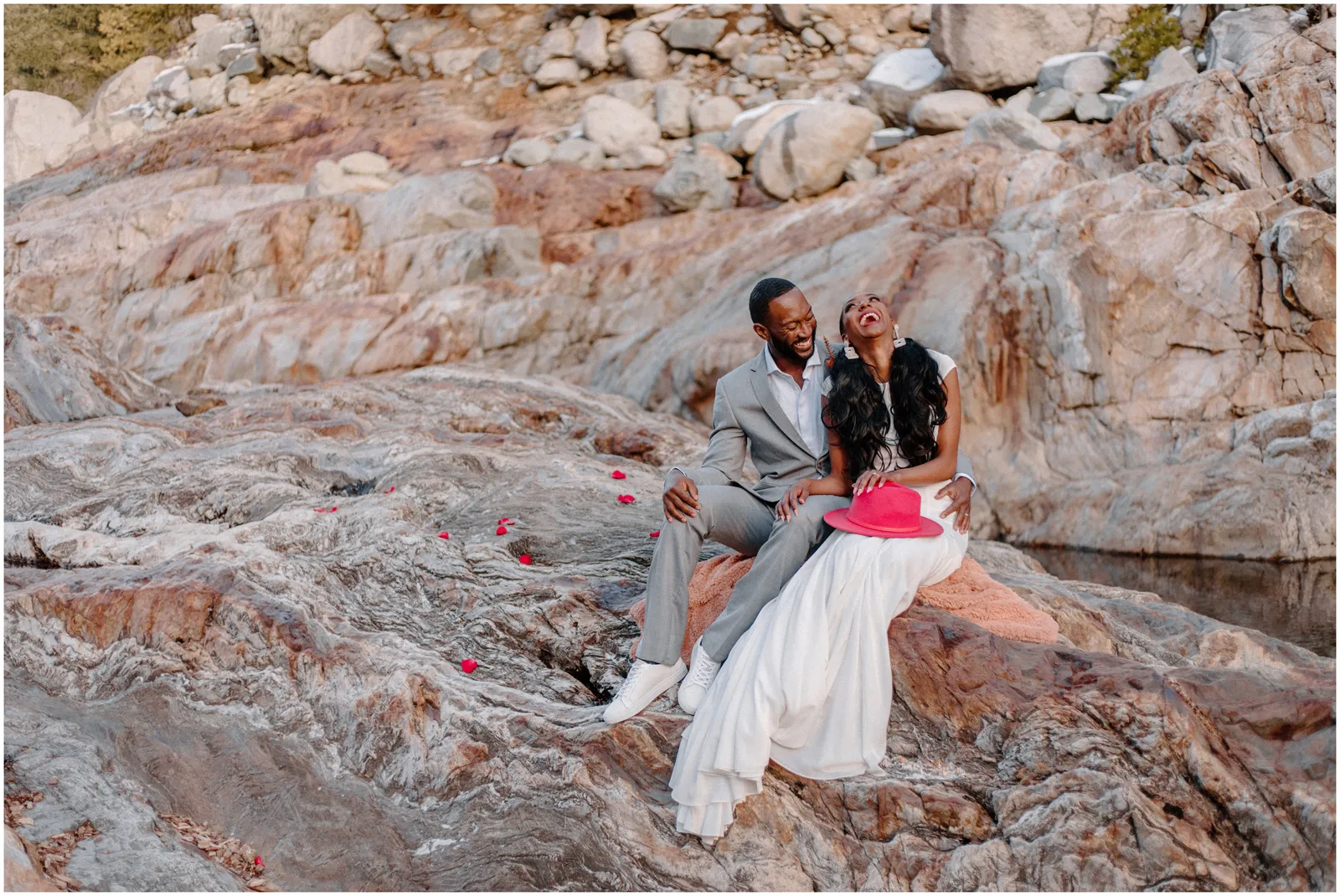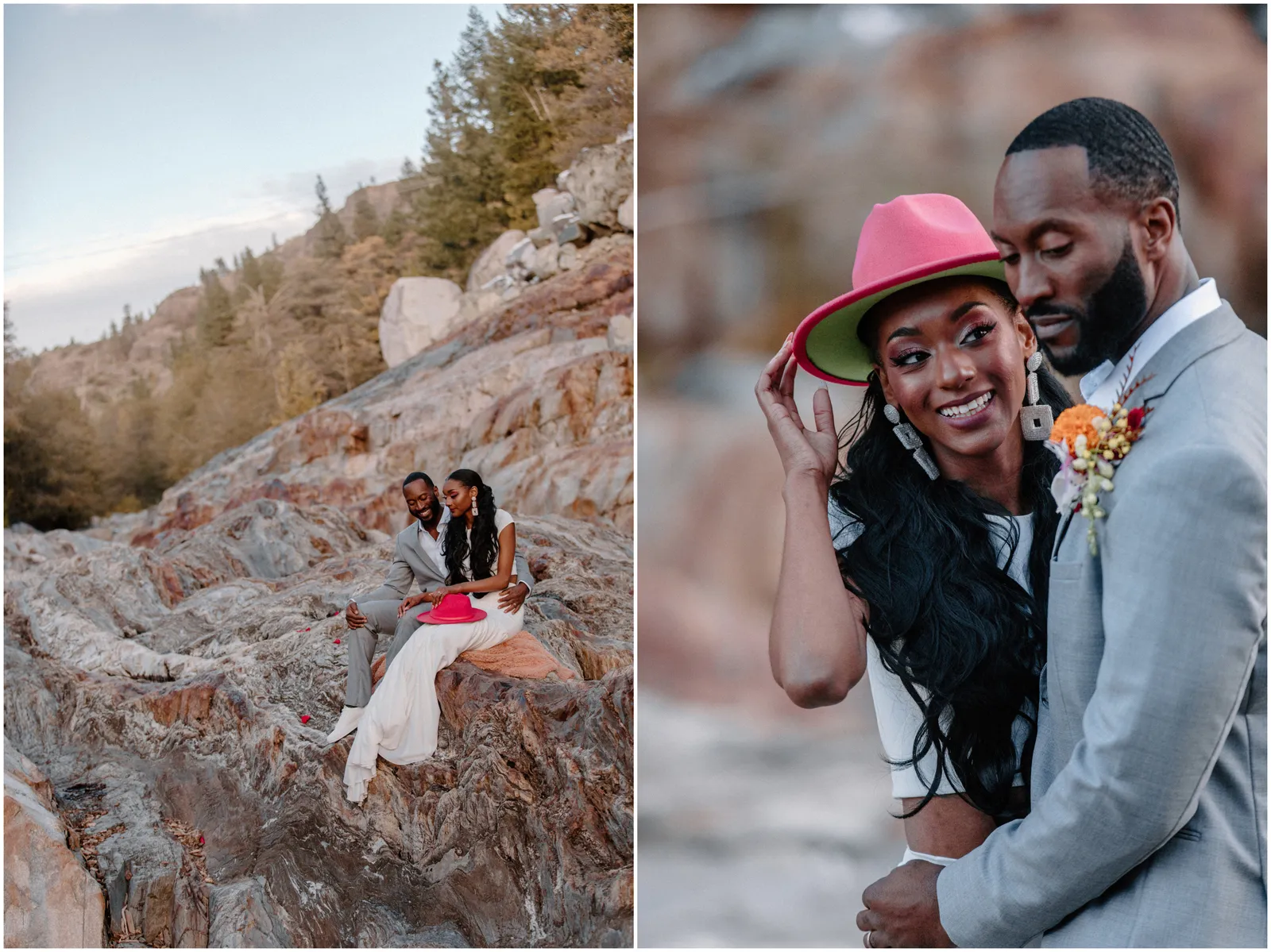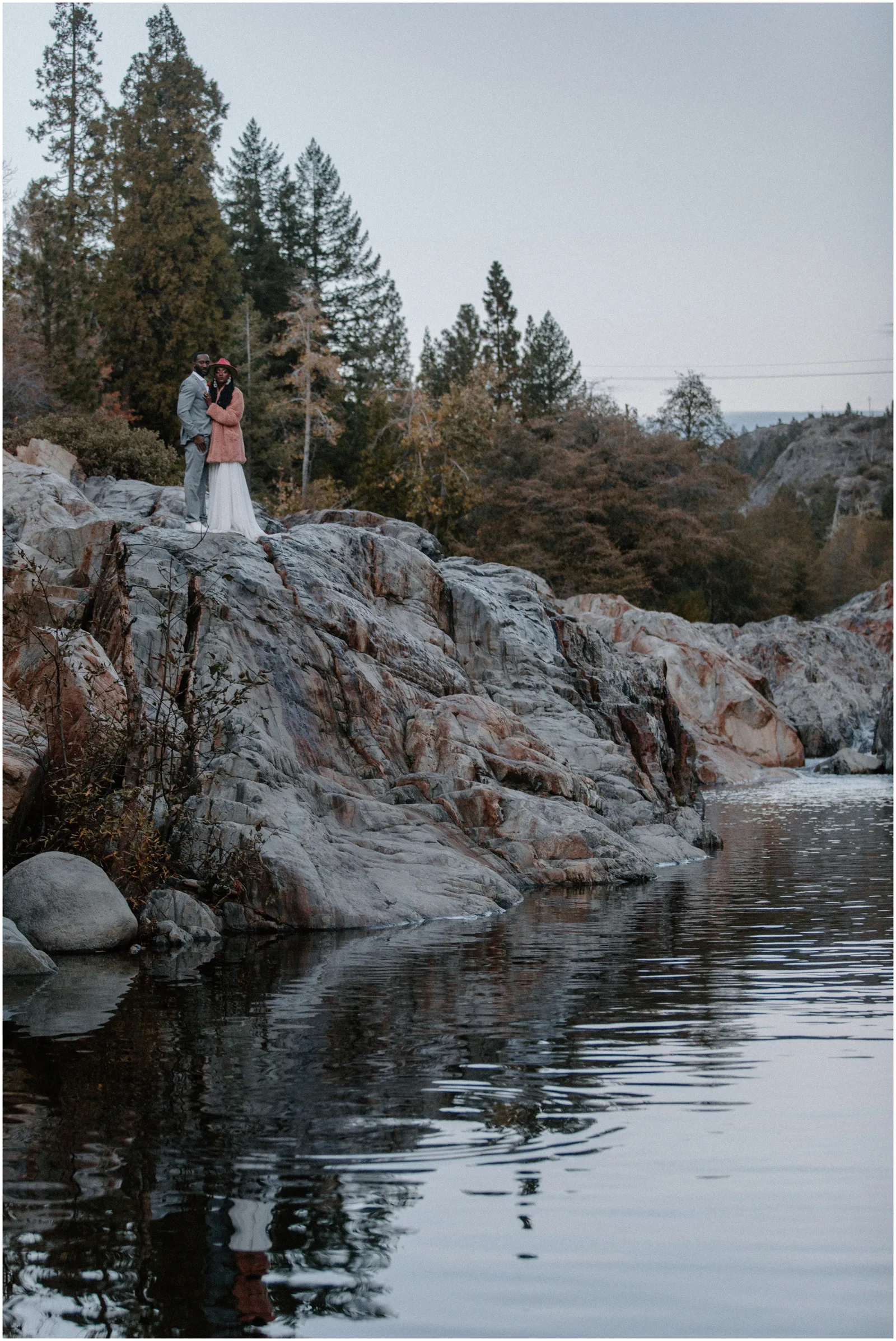 Want to see more from our #StyledShootSunday blog post series? CLICK HERE!