That's right, beautiful Real Weddings brides…entries are now being accepted for the Real Weddings Cover Model Contest for our Winter/Spring 2012 issue which comes out in November 2011!
Don't wait until the last minute — do it now!
Want to know more about the cover model contest? Well, then, read on!
Each issue of Real Weddings Magazine  features real local-area brides on its cover!
Hundreds of real brides enter, and ultimately three are chosen. Those three real brides get to participate in a day-long photo shoot where they get the chance to vogue it up in front of the camera.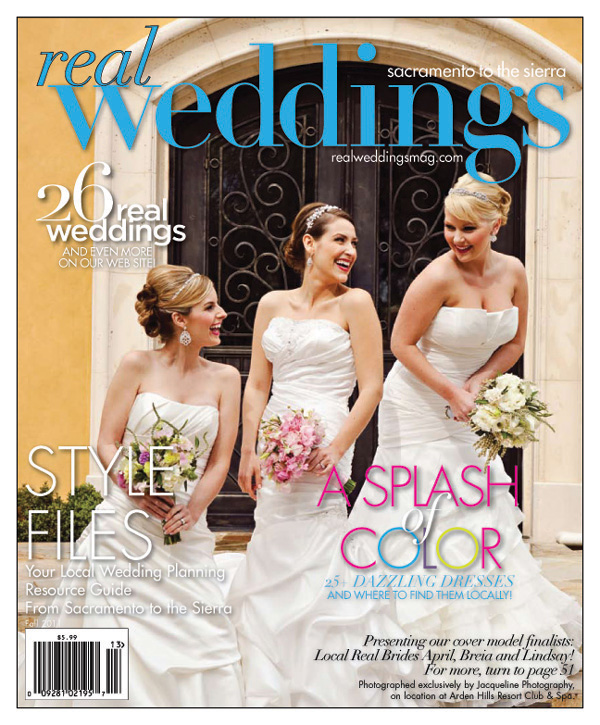 All three of our real bride models will appear on one of our Real Weddings Magazine covers (like the upcoming Fall2011 cover featured above with our cover brides April, Breia and Lindsay) and then ultimately, one of our real bride models will be chosen as our cover model winner and appear on the cover of Real Weddings Magazine on her own (like the Summer 2011 cover featured below with our cover model winner Lindsay).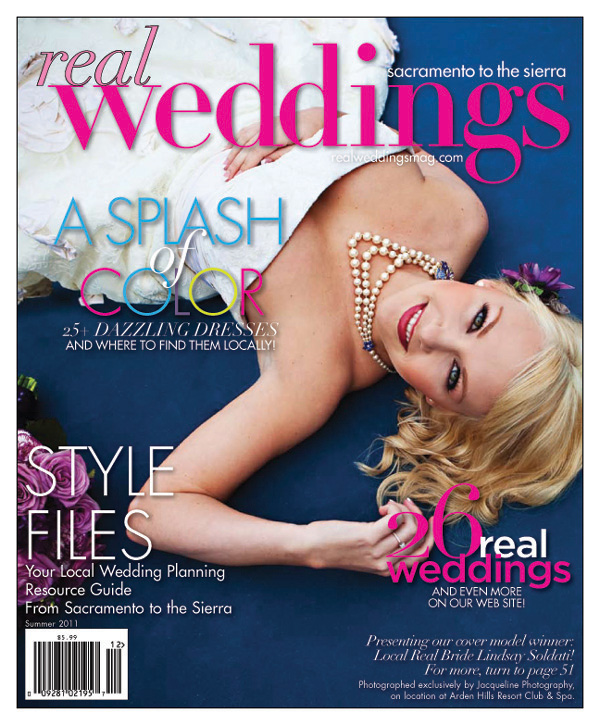 For the Winter/Spring 2012 contest, if you're a local bride or a local just-married (cannot be married before January 1, 2011) and you've got cover aspirations, then you need to enter! The deadline to get your entry in is August 15, 2011.
Need an entry form? Click here to download it now!
If you're going to enter…one word of advice, show us your personality on the answers to the questions — we love working with brides who have a lot of spunk, personality, humor and who are just darned cool girls. Be sure that your answers really reflect who you are! Oh, and don't forget to include photos that really show your personality coming through as well!
Also, be sure to read all of the rules to make sure that you're eligible to enter and are game to participate!
We cannot wait to see your entries so get them in soon!
Blog Post by Editor/Publisher Wendy Sipple.
Cover photos by Jacqueline Photography, © Real Weddings Magazine. For additional cover model shoot photos and details, please see blog post announcing our new cover model winner.
Do you have the new Real Weddings Magazine iPhone and iPad App?
Download it from the Apple App Store Today: REAL WEDDINGS MAGAZINE!
---
---
Looking for local Sacramento wedding vendors?
---
Subscribe to the Real Weddings Magazine Blog!