Real Weddings celebrated it's 10th anniversary in 2017 and in honor of this milestone, we are checking back in with our beautiful cover models! We've been so lucky to work with over 60 local brides these past 10 years and we're eager to see where they are now.
Kate (middle) graced our Winter/Spring 2010 cover shot at Cosmo Cafe, Esquire Grill & Spataro (now just Esquire Grill) by Jodi Yorston Photography.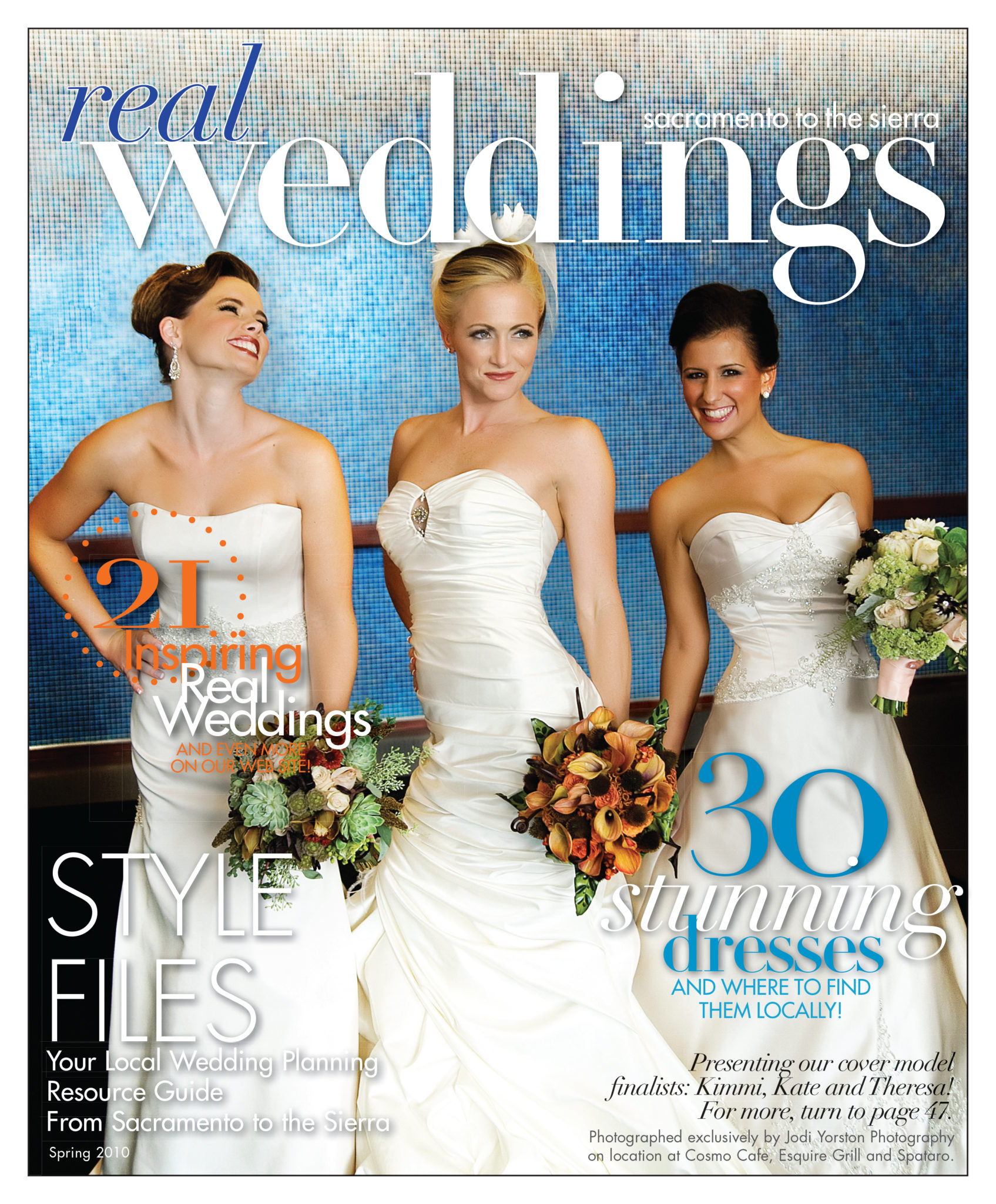 When did you get married?
October 9, 2009.
Any children (fur or human)?
Yes! Three beautiful daughters and one rescue pup.
What do you enjoy doing with your family?
We are a big sports family! Watching sports, playing sports and working out.  We coach our youngest daughter in soccer and softball which brings it all together. 
Knowing what you know now, what advice would you give yourself on your wedding day?
I had a great wedding day!  My only advice would be to stay the night at a different location than your guests, haha!
What's your favorite part of marriage?
My husband is truly my best friend and partner in life.  No matter what happens I know he has my back, and most importantly we have the best inside jokes!  I also love watching him with our girls (even our female dog!)  It is a gift to watch my husband guide, mentor and love our children.
Lastly, how was your Cover Model experience? 
It was fun and unique. I have a true appreciation of modeling now. The time and effort the entire team of professionals puts in is humbling.  I never grasped how many people it takes to make one great photo—the model is the just the face of an entire team.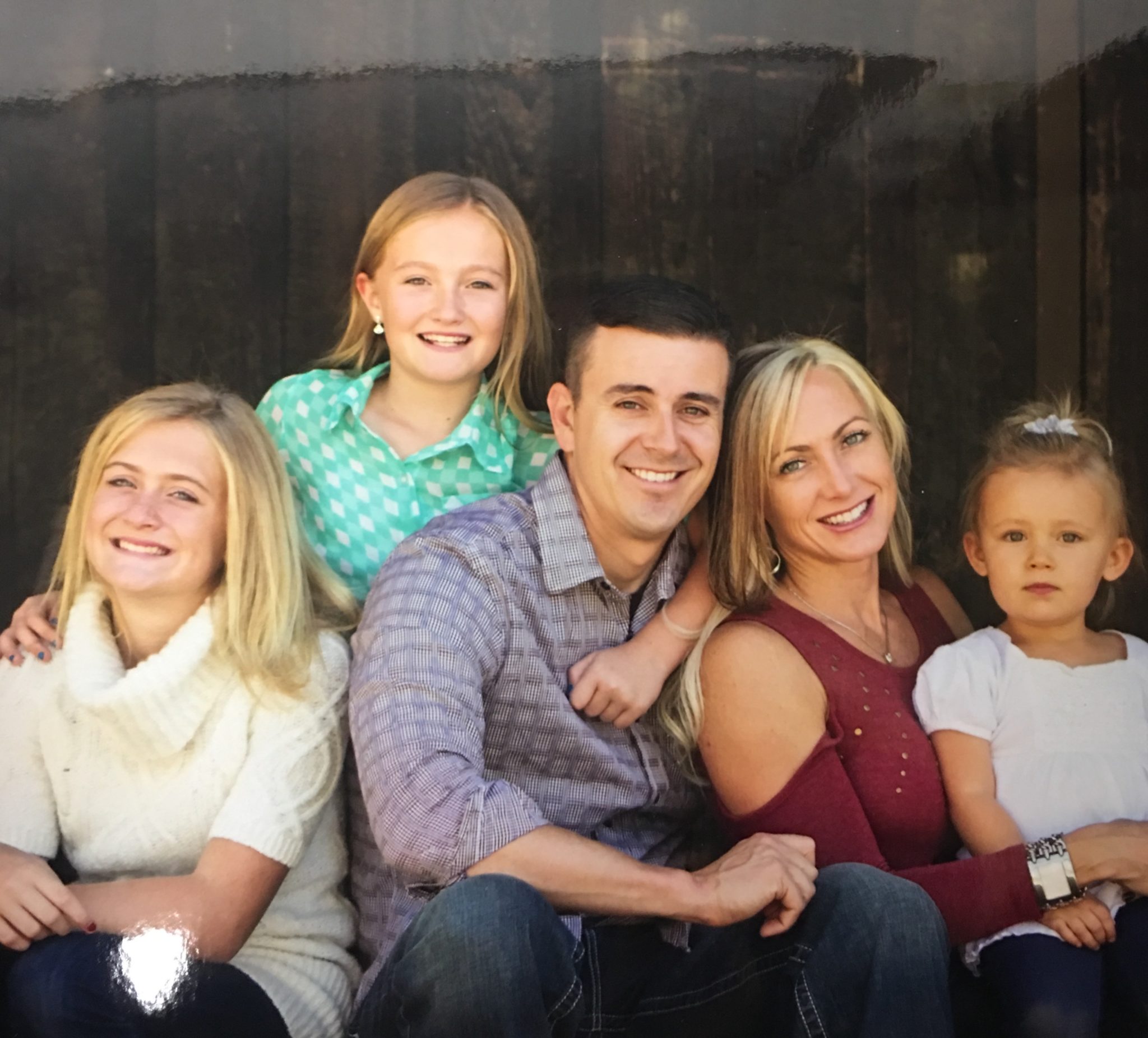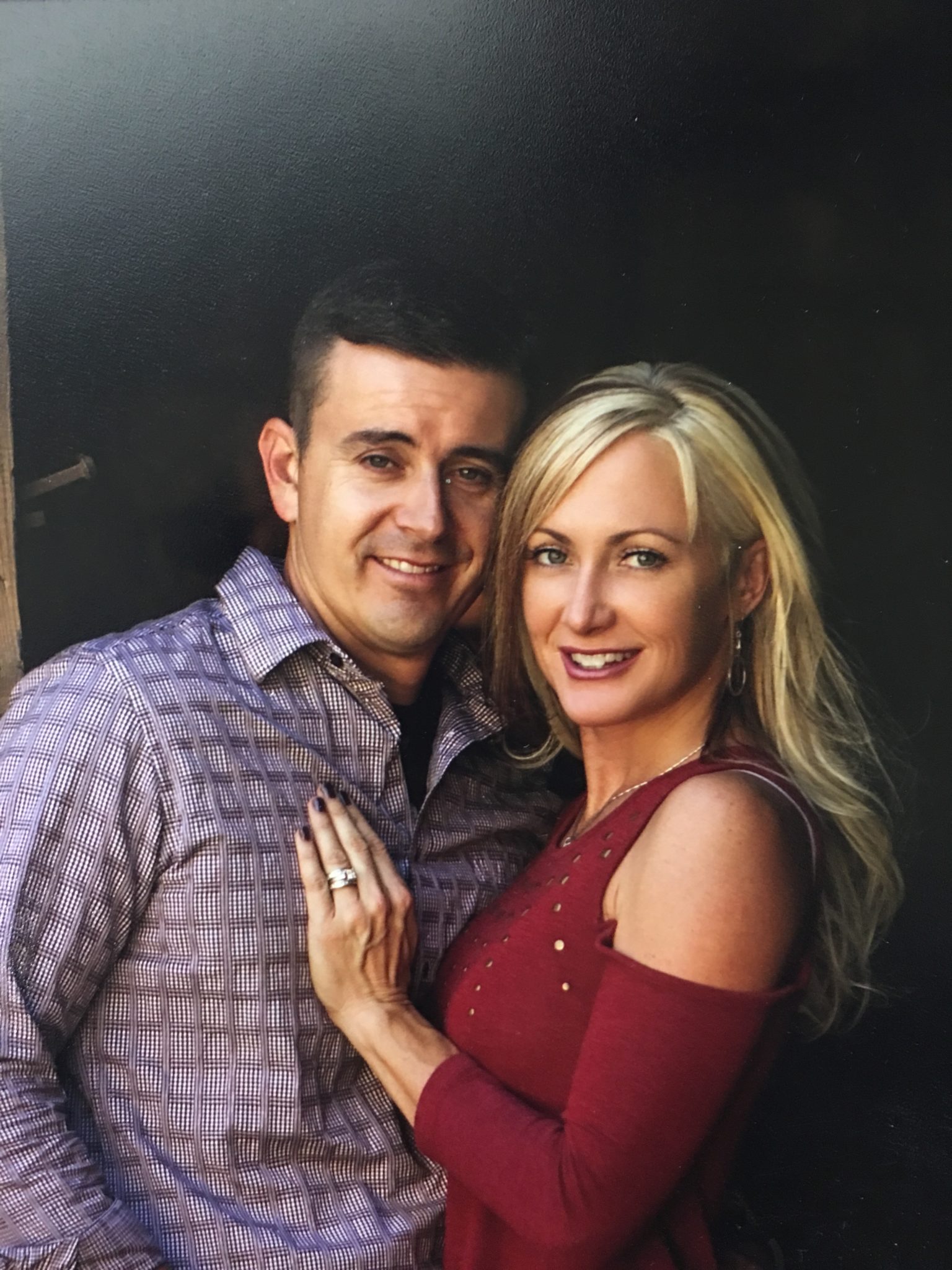 The cover model finalist contest photo shoot Real Weddings Magazine team members who produced this editorial feature include: Chloe Daley, Dante Fontana, Caitlin Herrera, Aimee Mundy, Desiree Patterson, Gloria Schroeder, Wendy Sipple, Leah Sturgeon and Jenn Talley.
And, of course, thank you to all of the wedding professionals who contributed to our cover model finalist feature:
VENUE
Cosmo Cafe, Esquire Grill and Spartaro Restaurant and Bar – Part of the Paragary Restaurant Group
916-448-8900  |  esquiregrill.com
PHOTOGRAPHER 
Jodi Yorston Photography
HAIR AND MAKEUP
For Kimmi:  
Image Provocateur and VIP-CAT Academy
For Kate:
Dynamic Images Salon & Day Spa, Fay Linson (Hair) and Shari Whisler (Makeup)
530-622-5436  |  dynamicimagesonline.com
For Theresa: 
Nevaeh Boutique, Spa, Salon, Jennifer Gauge (Hair) and Taryn Passifone (Makeup)
916-786-5888  |  nevaeh.com
GOWNS 
Alfred Angelo
Always Elegant Bridal & Tuxedo  |  530-755-4282  |  alwayselegantbridal.net
The Bridal Box  |  916-742-4638  |  thebridalbox.net
Diamond Bridal Gallery  |  916-521-9856  |  diamondbridalgallery.com
Dreamnette Bridal 
Miosa Bride  |  916-443-1301  |  miosabride.com
ACCESSORIES
Advantage Bridal  |  advantagebridal.com
Gena Conti Millinery  |  734-284-3417  |  genaconti.com
Jazzy Jewelz by Nancy 
FLOWERS
Ambience Floral Design  |  916-786-6851  |  ambiencefloral.com
Botanica Floral Designs
Flourish  |  916-212-5179  |  flourishdesigns.com
Visual Impact Design  |  916-489-3746  |  visualimpact-design.com
Special thanks to our real bride models, Kimmi, Kate and Theresa, and to all of the professionals who contributed to this feature!
Looking for more Cover Models? Check out the ongoing blog series here!
Blog post by Real Weddings Magazine's Associate Editor Emily Peter.
Photos by Jodi Yorston Photography / copyright Real Weddings Magazine.
Kate's family photos by XSiGHT Photography.
Subscribe to the Real Weddings Magazine Blog! Click here:
[subscribe2]