Looking for a unique addition to your bridal style? Some glamorous, original and undoubtedly priceless items will be hitting the block in a couple months.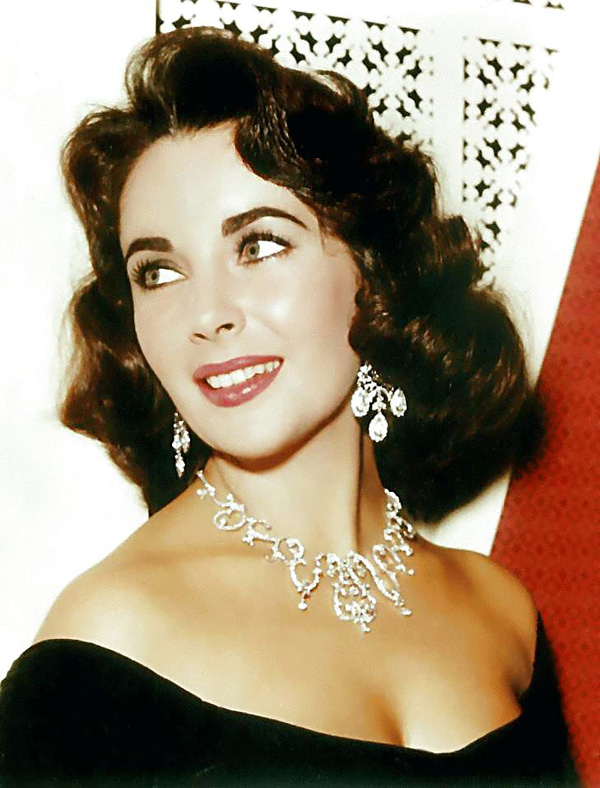 Earlier this year, we lost a Hollywood legend, style icon and world humanitarian. Elizabeth Taylor captured the hearts and imaginations of generations with her beauty, wit, talent and compassion. Now, one of her most prized collections and loves, her jewelry, will be auctioned by Christies in New York late this fall.
"Elizabeth Taylor's passion for jewelry was well-known, but it is her depth of knowledge about fine jewelry that truly impresses," says François Curiel, International Jewelry Director and President of Christie's Asia. "From the first time I met her in 1998, it was clear that she possessed an expert's eye for craftsmanship, rarity, quality and history.
She collected the best pieces from the best periods, and as a result her collection boasts exquisite examples from the most celebrated of jewelry designers, including BVLGARI, Boucheron, Cartier, JAR, Schlumberger, Tiffany, and Van Cleef & Arpels, among others. Elizabeth Taylor always planned to offer her collection of jewelry at auction and I hope that the next owner of each of these iconic pieces will enjoy and respect these jewels just as much as she did, and as she herself said, 'give them a really good home'".
The spectacle begins with a global three-month tour that kicks off September 15 in Moscow. The tour will then continue on to London, Los Angeles, Dubai, Geneva, Paris, and Hong Kong before arriving in New York for a 10-day exhibition leading up to the first auction on December 13. The total selection of 269 magnificent jewels from this storied collection is estimated to achieve well in excess of $30 million.
A class act to the very end, monies generated by exhibition admissions, events and publications related to the sales will be donated to The Elizabeth Taylor AIDS Foundation (ETAF). Founded in 1991, ETAF provides funding to AIDS service organizations throughout the world to assist those living with HIV and AIDS.
Here's a small sampling of the dazzling pieces to be auctioned off: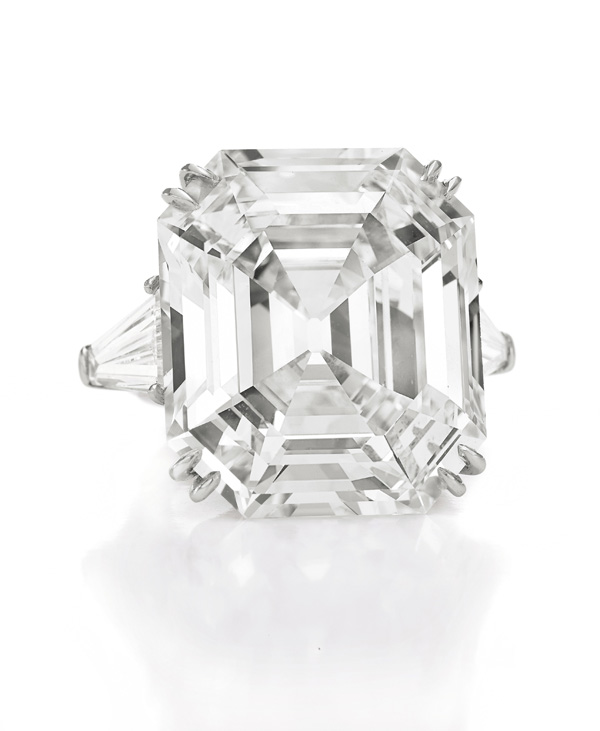 The Elizabeth Taylor Diamond, of 33.19 carats
D color, VS1 clarity, potentially internally flawless
Gift from Richard Burton
Purchased from Parke-Bernet Galleries, New York on May 16, 1968
Estimate: $2,500,000 – 3,500,000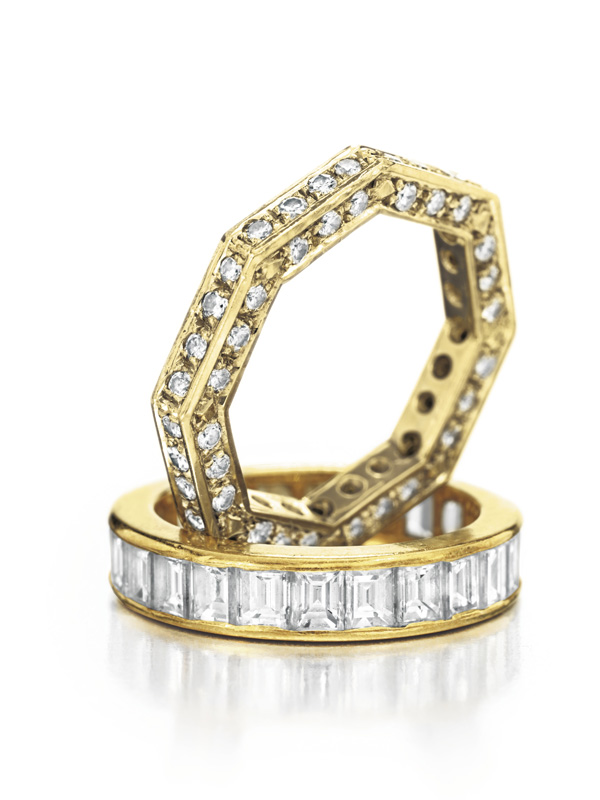 The Burton Wedding Bands
Estimate: $6,000-8,000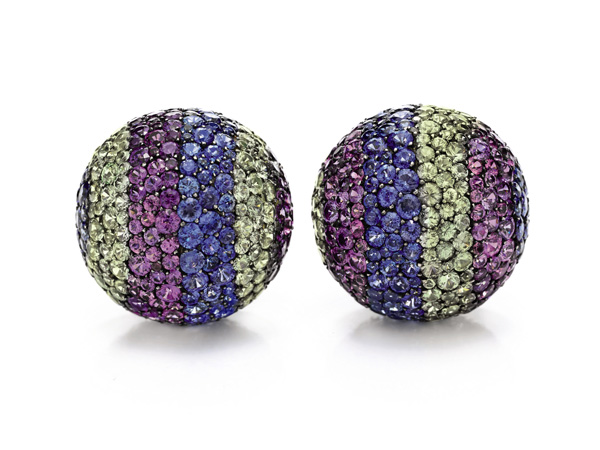 A Pair of Diamond and Multi-Colored Sapphire "Ball" Ear Clips
By JAR
Purchased in Paris, December 2001
Estimate: $100,000 – 150,000
La Pérégrina
Early 16th century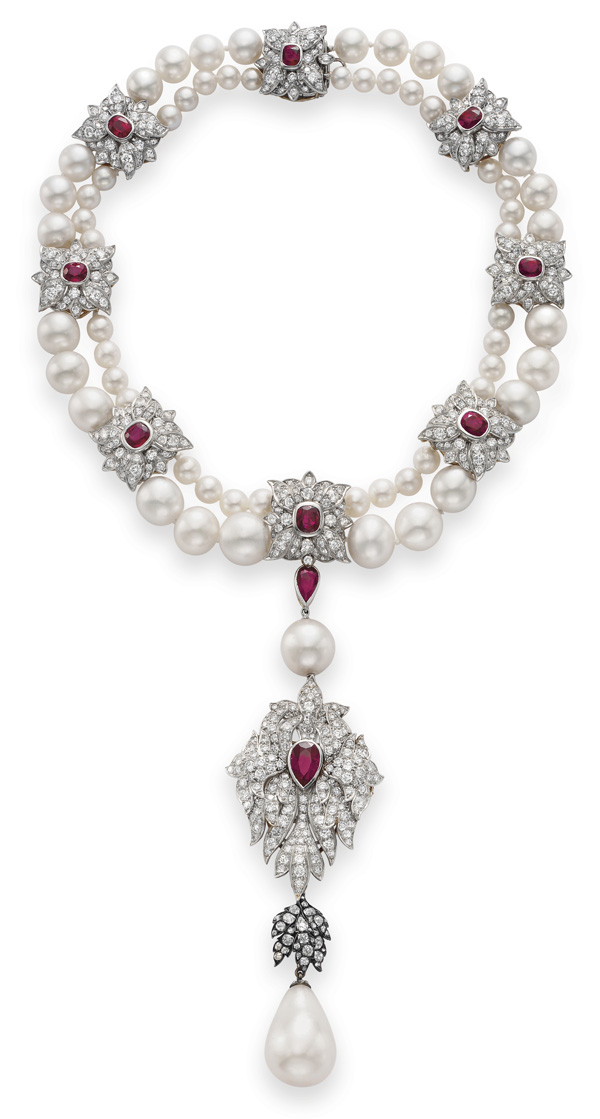 Pearl, Ruby and Diamond Necklace, by Cartier
Designed by Elizabeth Taylor, with Al Durante of Cartier
Gift from Richard Burton
Purchased from Parke-Bernet Galleries, New York
January 23, 1969
Estimate: $2,000,000 – 3,000,000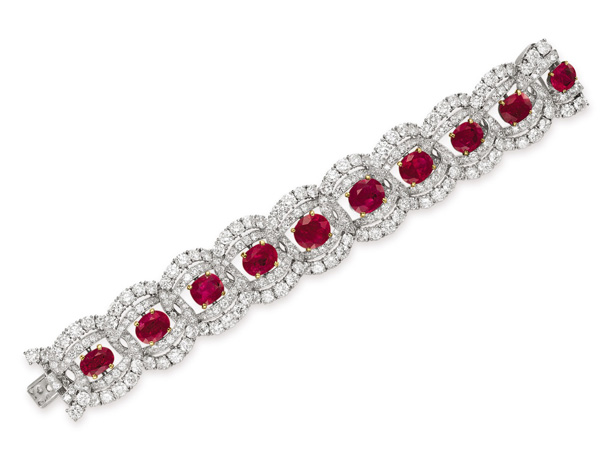 Ruby and Diamond Bracelet
By Cartier
Gift from Mike Todd, August 1957
Estimate: $150,000 – 200,000


Emerald and Diamond Necklace
By BVLGARI, 1958-1963
Gift from Richard Burton
Estimate: $1,000,000 – 1,500,000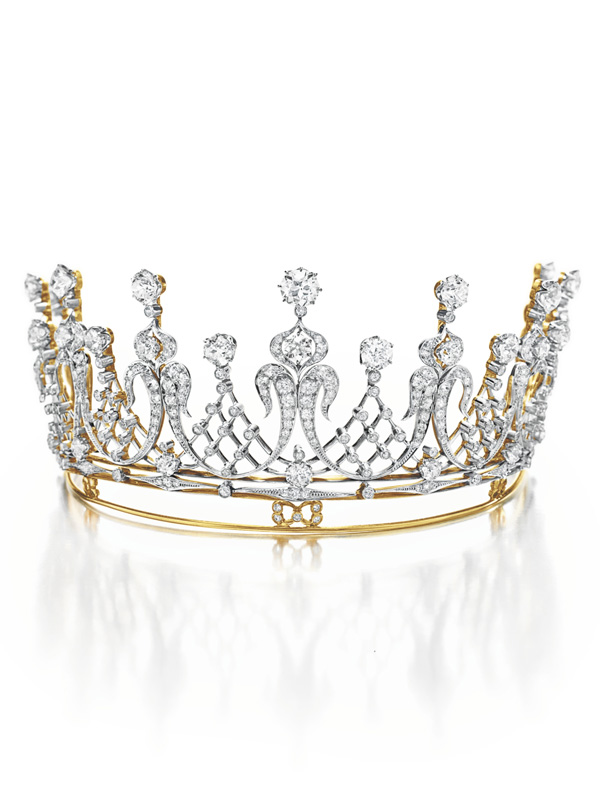 The Mike Todd Diamond Tiara An Antique Diamond Tiara
circa 1880
Gift from Mike Todd in 1957
Estimate: $60,000-80,000
For more on Elizabeth Taylor's Christies' sale, please visit www.christies.com.

Blog post by Always a Bridesmaid Columnist Darren Elms.
Photos courtesy of MPTV Images.
Do you have the new Real Weddings Magazine iPhone and iPad App?
Download it from the Apple App Store Today: REAL WEDDINGS MAGAZINE!
---
---
Looking for local Sacramento wedding vendors?
---
Subscribe to the Real Weddings Magazine Blog!