The Couple: Joy and Jason Kronemeyer
Wedding Date:  April 3, 2010
Photography by True Love Photo
Tell us a little about you and your beloved:  Jason (nickname: Jay) and Joy met through Joy's cousin, Phillip. Jay and Phillip were co-workers who instantly became friends. Phillip started to bring Jay around his family, and a connection between Jay and Joy formed right away. However, at the time of their first meeting the two of them were in relationships.
During the beginning of summer 2006, Jay and Joy were both single. Jay, Joy, Phillip, and Chis (Joy's best friend) started to spend a lot of their time together. They vowed to make 2006 an unforgettable summer. Every weekend the four of them would go out to dinner, to the bars, hang out at Joy's house, have BBQs, or go to Capital Garage to go dancing. Soon enough, they were spending every day together and the foursome eventually turned into an inseparable twosome. Jay eventually asked Joy out on an official date and from then on they were on their way to a beautiful relationship.
What was the most amazing part of your day?  Joy: The most amazing part of our wedding day was when I started walking down the aisle and I saw Jason waiting for me.
Jay: Our first dance because even though everyone was around us, watching us, it felt like we were the only two people in the whole room.
What else would you like to share about your big day?  Our wedding couldn't have gone any better than it did. It was really one of the best days of our lives. There was a big scare before the wedding that the weather was going to be bad with a big chance of rain. The hours leading up to the ceremony were worrisome because it was very overcast and a little chilly. We prayed that it wouldn't rain because our ceremony was outside in the garden area. About half an hour before the ceremony was set to start, the skies cleared and everything warmed up. Someone was looking out for us because we didn't worry about another thing for the rest of the day.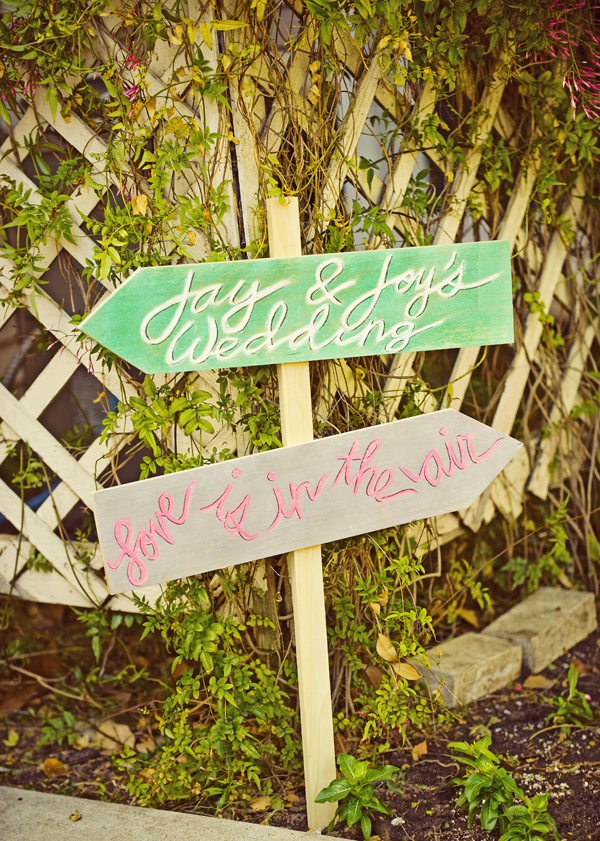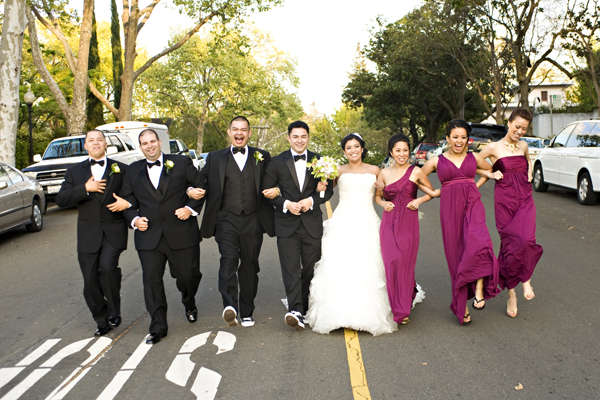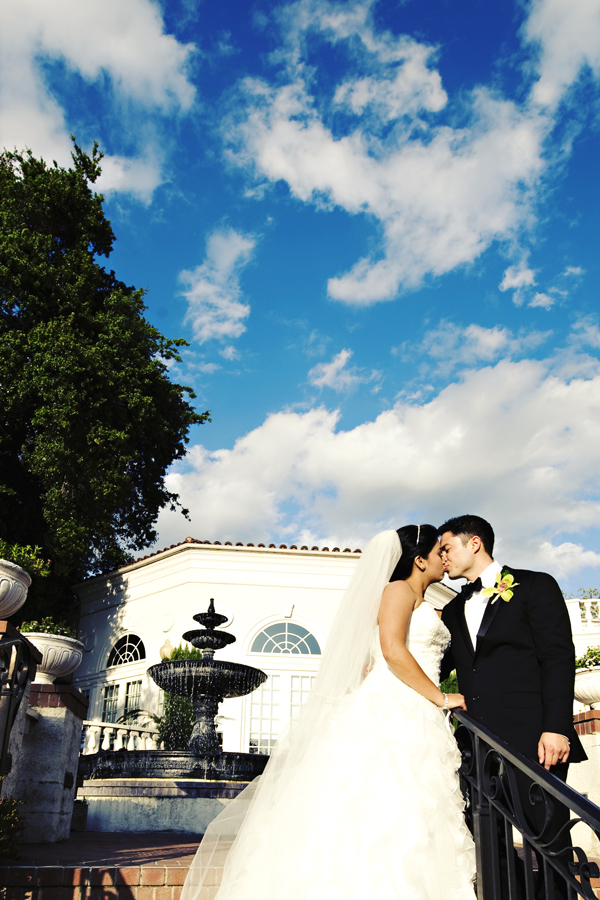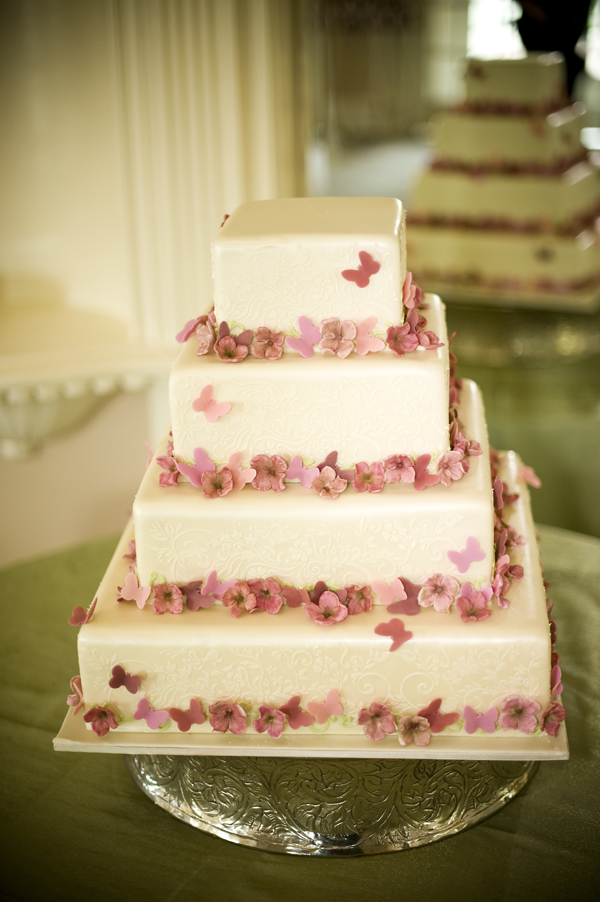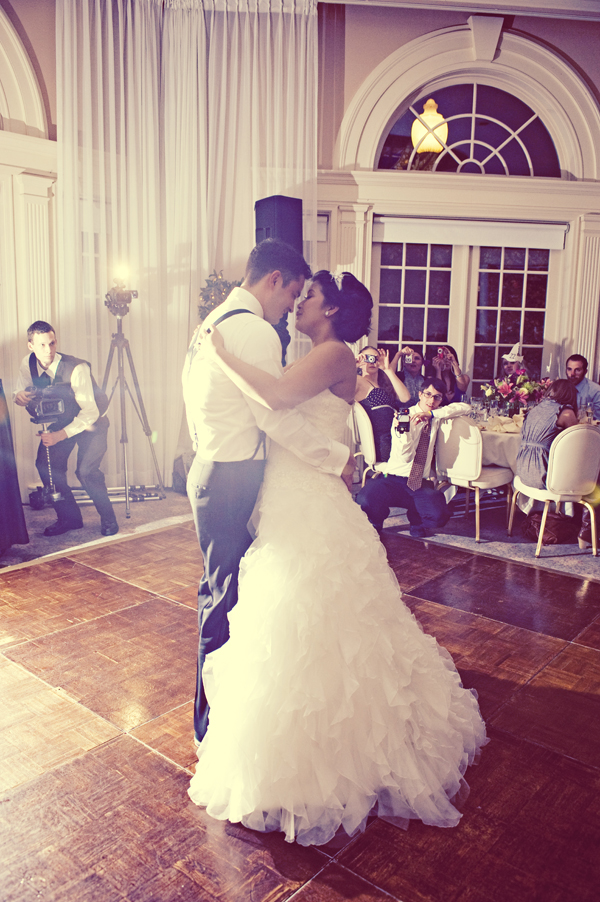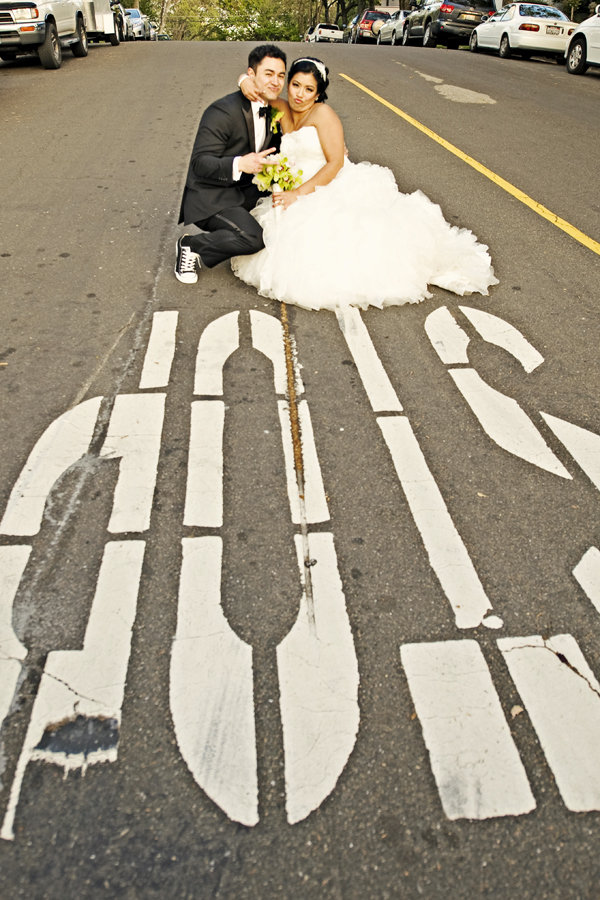 Ceremony and Reception Site:  Vizcaya Mansion and Pavilion
Photographer:  True Love Photo
Videographer:  Silas Barker
Caterer:  Vizcaya Mansion and Pavilion
Cake:  Sweet Cakes By Rebecca
Flowers:  Family friend
Wedding Dress:  David's Bridal
Bridesmaid Dresses:  David's Bridal
Hair:  Tiffany at Spanish Fly Hair Garage
Makeup:  Friend, Mary Lee
Invitations: Angela Dal Bon
DJ/Entertainment:  Baldwin from Digital in Motion
Photo Booth:  Nhan Duy
First Dance Song: "Honestly" by Ekolu
Any advice you'd give to our readers who are planning their weddings right now?  Don't forget that the day is about the two of you. I know that you want to please everyone but make sure what you want and need comes first. Enjoy every minute of the wedding process, the planning and the day of the wedding. As soon as the wedding was over, we didn't know what to do with ourselves. We had the "post wedding blues."
Photos courtesy of  True Love Photo
          Do you have the new Real Weddings Magazine iPhone and iPad App?
Download it from the Apple App Store Today: REAL WEDDINGS MAGAZINE!
---
---
---
Subscribe to the Real Weddings Magazine Blog!