The Couple: Brielle and Trevor Shaddix
Wedding Date:  June 19, 2010
Photography by Lisa Richmond Photography
Tell us a little about you and your beloved:  We have been together for almost six years. We love to spend time with each other and laugh. Trevor has a great sense of humor, he can make me laugh when it's least expected. I cannot get enough of him! We have always noticed how much we enjoy each other's company no matter what we do. We never have to put on a show.
What was the most amazing part of your day?  Brielle's response: our first dance. We were able to finally stop and be with each other while relaxing and enjoying the moment. It was the only three minutes of the day that seemed to stand still.  Trevor's response:  during our ceremony. Brielle's parents were to walk her halfway down the aisle then I was to meet them and finish walking Brielle down the aisle. That was a very real moment that seemed to give us more emotion that we anticipated.
What else would you like to share about your big day?  We found it so funny how emotional we were at unexpected times. We were calm almost all the way through planning. My breakdown moment was when I saw my dad for the first time all dressed up, and I just fell apart. Trevor had a hard time talking to people because he would start getting choked up. Once the day got going we were so overstimulated it all became easier to handle.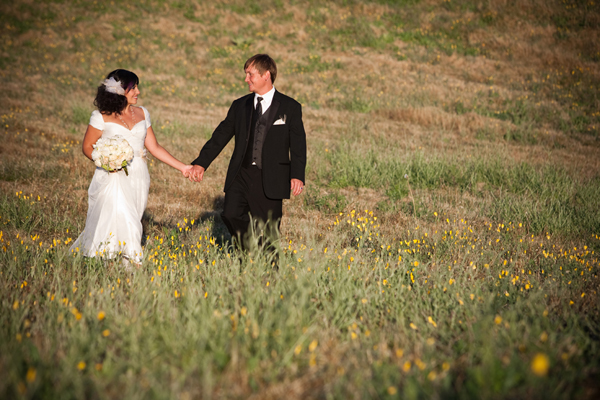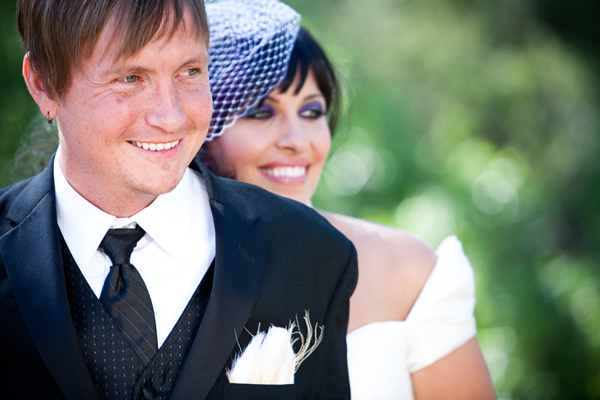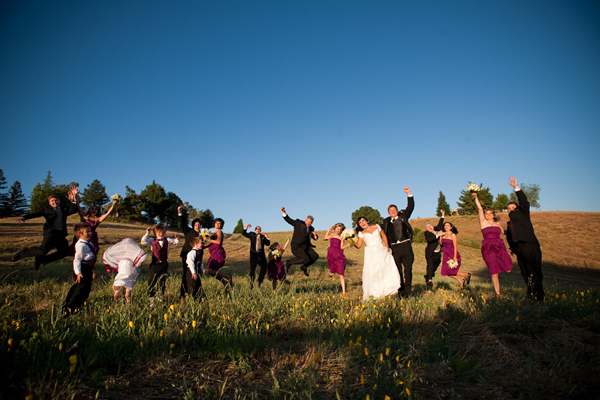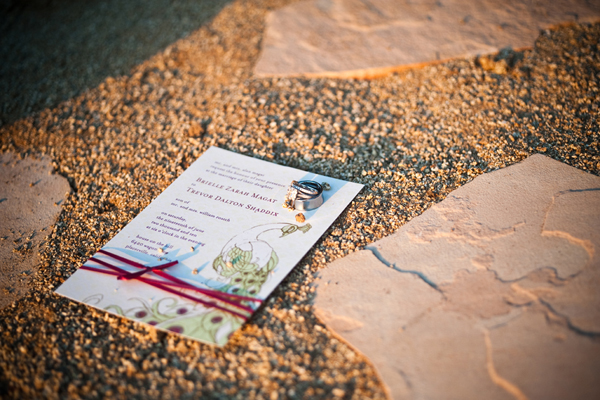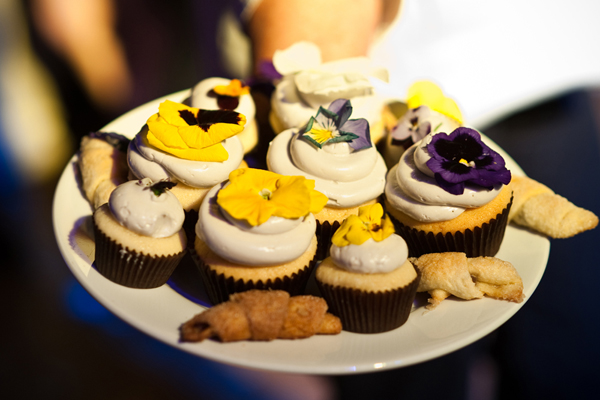 Ceremony and Reception Site:  The House on the Hill (Brielle's Parents House in Placerville)
Photographer:  Lisa Richmond Photography
Wedding Planner:  Kelli Hamby, a friend
Caterer:  Aharona Catering
Cake:  Aharona Catering
Flowers:  Jennifer Keszler, a friend
Favors:  Favorite Family Recipes from the couple's family
Wedding Dress:  A little boutique in Santa Rosa
Bridesmaid Dresses:  J. Crew
Hair: Ericka Verrett, AJF Salon
Makeup: Fidel, a friend from out of town
Invitations:  Eric Ball and Dana Adams, wedding party friends
DJ/Entertainment/Band:  Rick Verrett, a friend
 Honeymoon location:  Maui, HI
First Dance Song:  Yellow (Cold Play), sung by Natalie Armstrong
Any advice you'd give to our readers who are planning their weddings right now?  Go with what is you — don't get caught up in what is trendy now. Don't make decisions based on others. This is your day. If people offer to help, take them up on their offer! It's a great way to share your day with others.
Anything that you would have done differently if you were given the chance?  No, we learned from the whole experience.
Photos courtesy of Lisa Richmond Photography
 Do you have the new Real Weddings Magazine iPhone and iPad App?
Download it from the Apple App Store Today: REAL WEDDINGS MAGAZINE!
---
---
---
Subscribe to the Real Weddings Magazine Blog!