Here to inspire you, it's Real Weddings Wednesday! Today, we present Shelby & Blake!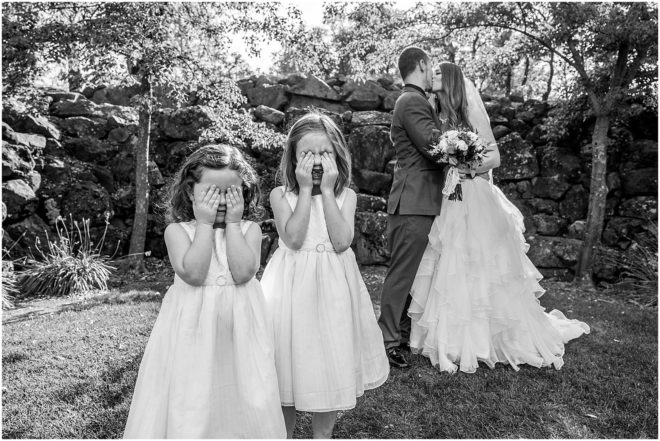 Wedding Date: October 11, 2019
Tell us a little about you and your beloved: We met on MySpace in 2009 and we talked for two months before ever meeting in person; I was 18 years old and he was 19. We met in person on October 3, 2009 and he asked me to be his girlfriend. He proposed to me in Santa Cruz at the end of the pier near the board walk. There is a restaurant called The Dolphin at the end of the pier which we would always go to and loved. He was acting very strange the whole way to Santa Cruz and when we got out of the car he asked a couple to take our picture which I thought was so weird; he actually had them record a video and got down on one knee. The look of complete confusion the entire time on my face I'm the video was priceless. Planning the wedding was fun but also stressful, although I can't really complain because the amount of stress brides today are facing with COVID-19 I can't even imagine, my heart goes out to all of them.
What was the best part of your day? Finally marrying the love of my life. I always joked with Blake that it was going to take me 10 years to get him down the aisle and sure enough 10 years and seven days later we finally got married.
What else would you like to share about your day? Two days before the wedding was when PG&E did all of the electricity shut-offs throughout Northern California. All of the hotels near the venue had been evacuated and there was no where for my guests to stay, the venue had no power and I was a complete mess trying to figure everything out before the day of. Luckily we were at the venue the night before the wedding at the rehearsal dinner and the power came back on. I was so relieved! The venue had a back up plan in place just in case it didn't but I was so happy it ended up working out.  It truly was the best day ever, sharing such a special experience with all of our family and friends was so incredible. We all danced the night away and had so much fun!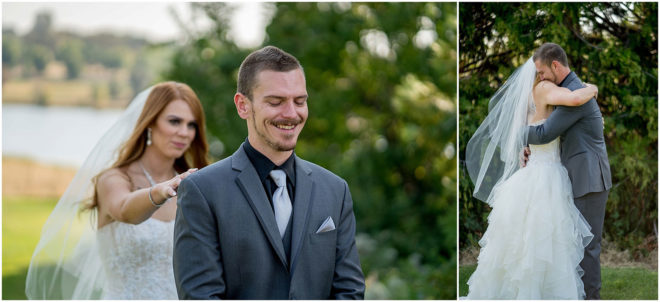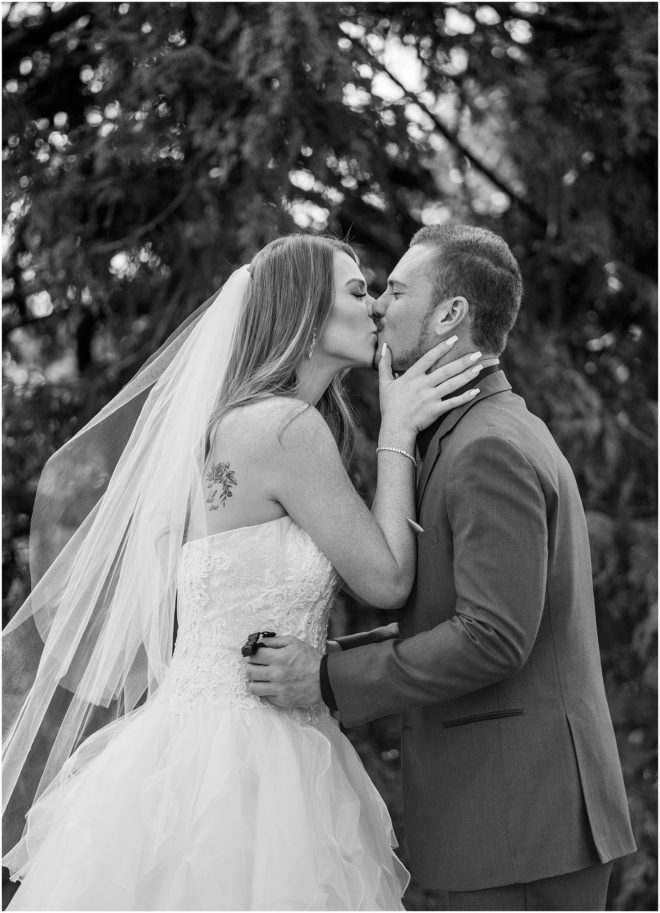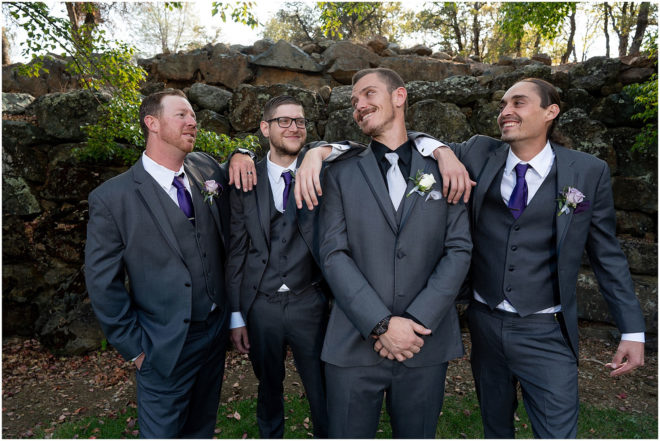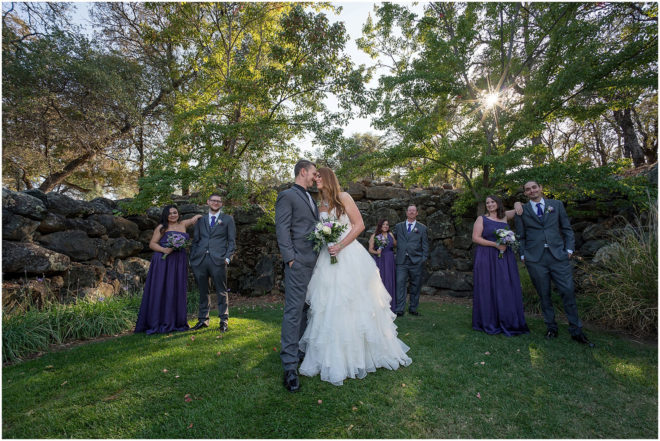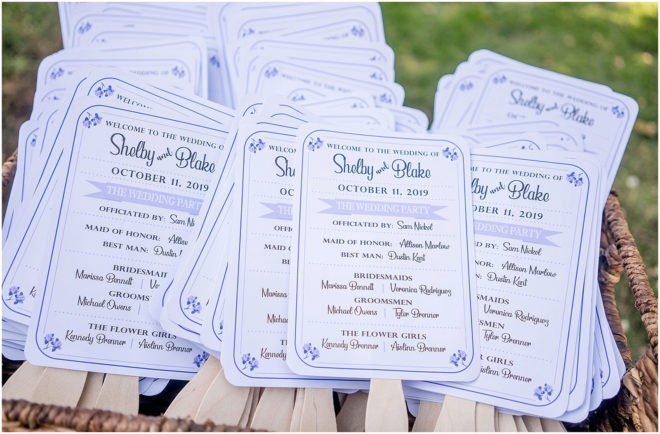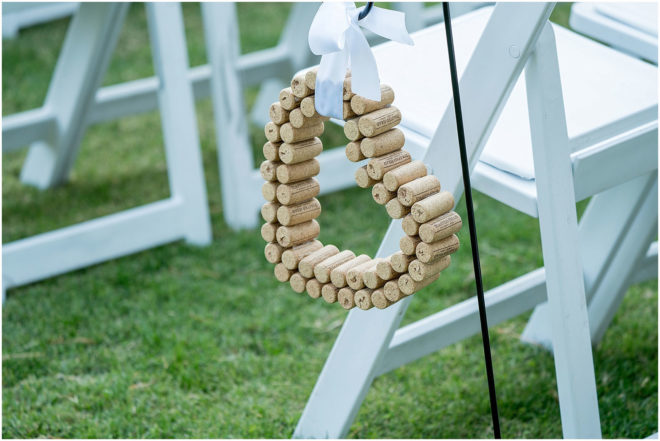 Photographer: JB Wedding Photography
Ceremony and Reception Site and Caterer: Auburn Valley Golf Club
Officiant: Our friend, Sam Nickel
Wedding Planner: We didn't hire anyone but my mom Debbie helped me bring my dream and vision to life. She truly is amazing and I couldn't have planned our wedding without her.
Florist: Madison Florist
DJ and Lighting: Victorious Event Services
Bridal and Bridesmaids' Attire: David's Bridal
Groom's and Groomsmen Attire: Men's Wearhouse
Cake: Timothy's Bakery
Signage: DIY by my mom
Favors: Koozies and wine stoppers
Honeymoon Location: Cabo, Mexico
First Dance Song: "Your Guardian Angel" by Red Jumpsuit Apparatus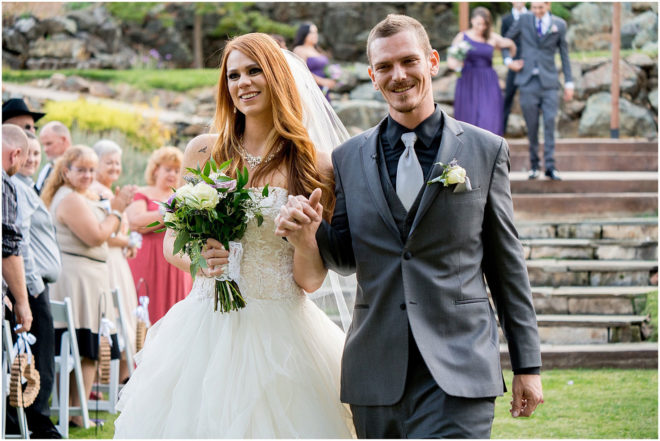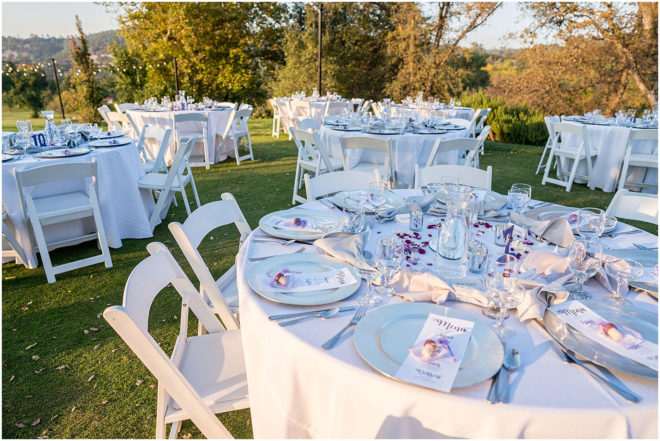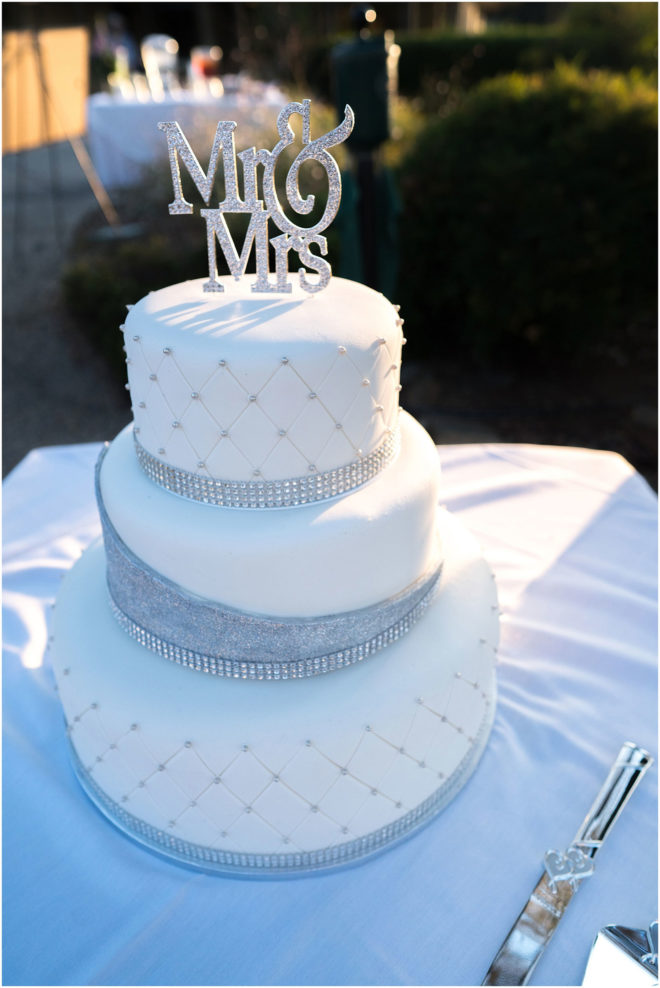 Any advice you'd give to couples planning their wedding right now? My biggest advice, which was told to me and I wish I would have taken it more seriously is, don't get wrapped up in the small stuff. The day will go by so fast and you don't want to miss it because you're worried about little things. Enjoy every moment because it seriously goes by way too fast.
Anything that you would have done differently if you were given the chance? The only thing I would of done different is started getting ready earlier. I underestimated how long it would take all of us to get ready and we were two hours late to the first look which put me in a huge panic. At the end of the day though that's the small stuff I'm talking about, none of that matters in the grand scheme of things and it all worked out in the end. I wish I could relive my day one more time because it was amazing. We are also so happy to share we will be welcoming our first baby next month. Makaila Grace is due February 4th and we cannot wait to meet her.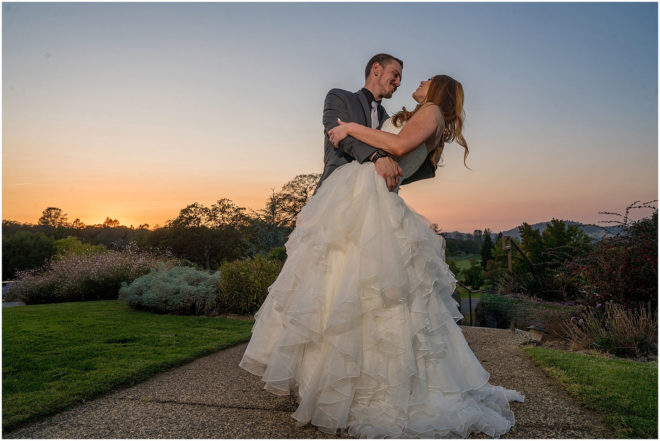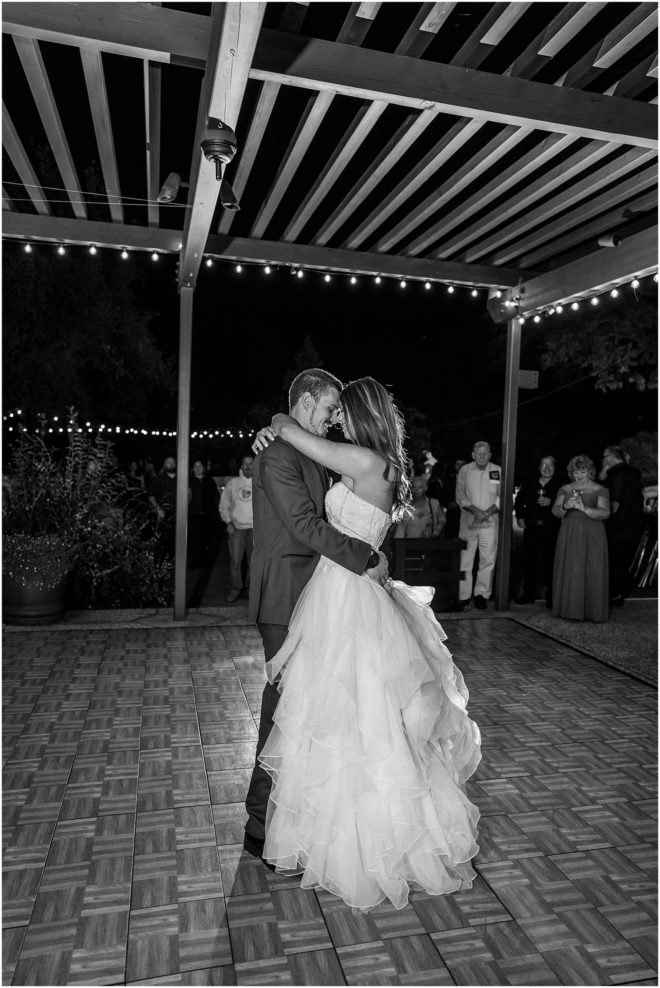 Want more Real Weddings Wednesdays Inspiration? Click here