Happy Real Weddings Wednesdays, everyone! Today we're celebrating Denise and Steven's amazingly lush ceremony set in a garden.  Expect tons of greenery, gorgeous arches, and fabulous desserts. Keep scrolling for more! Happy Wednesday, and happy reading!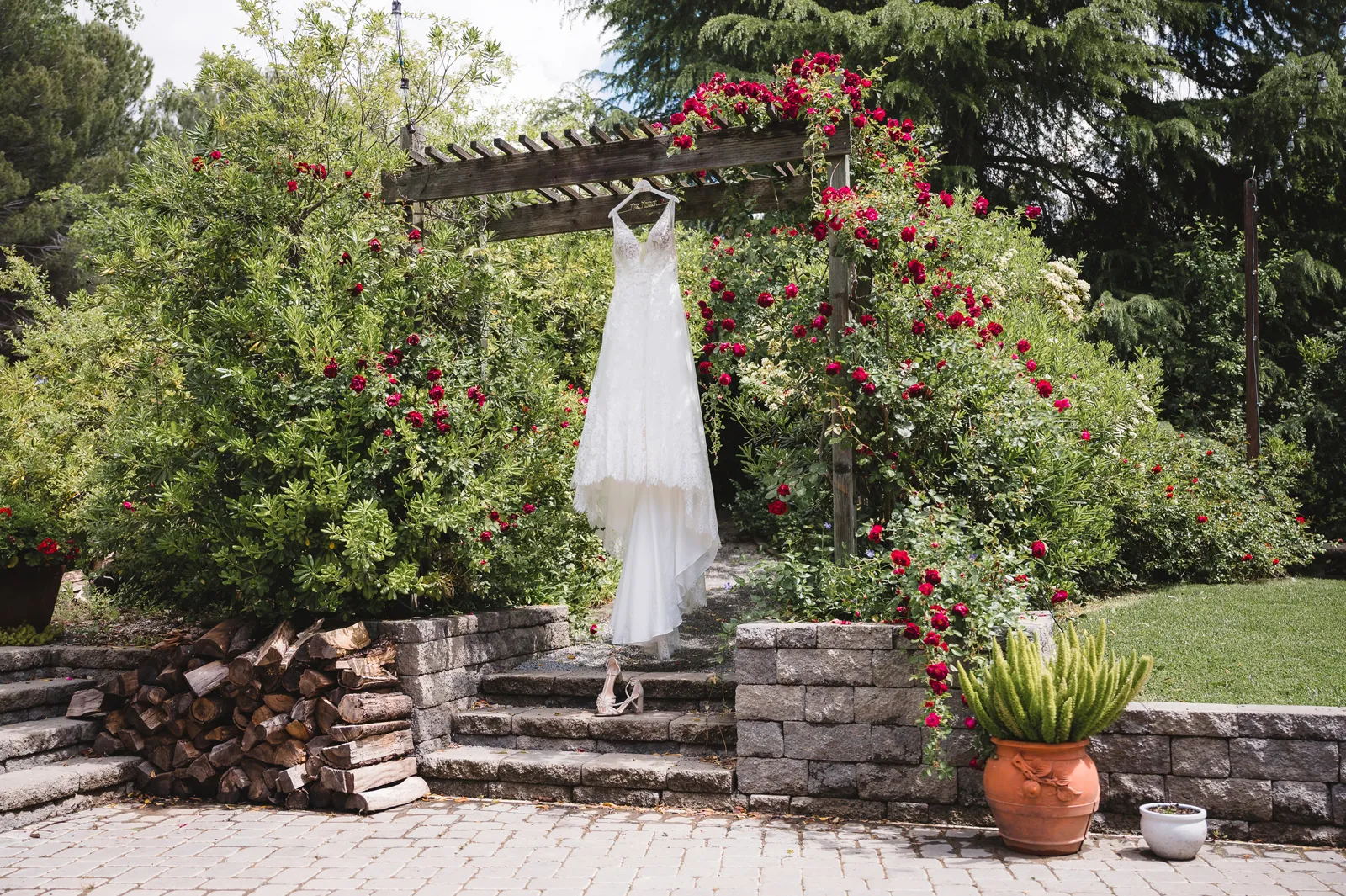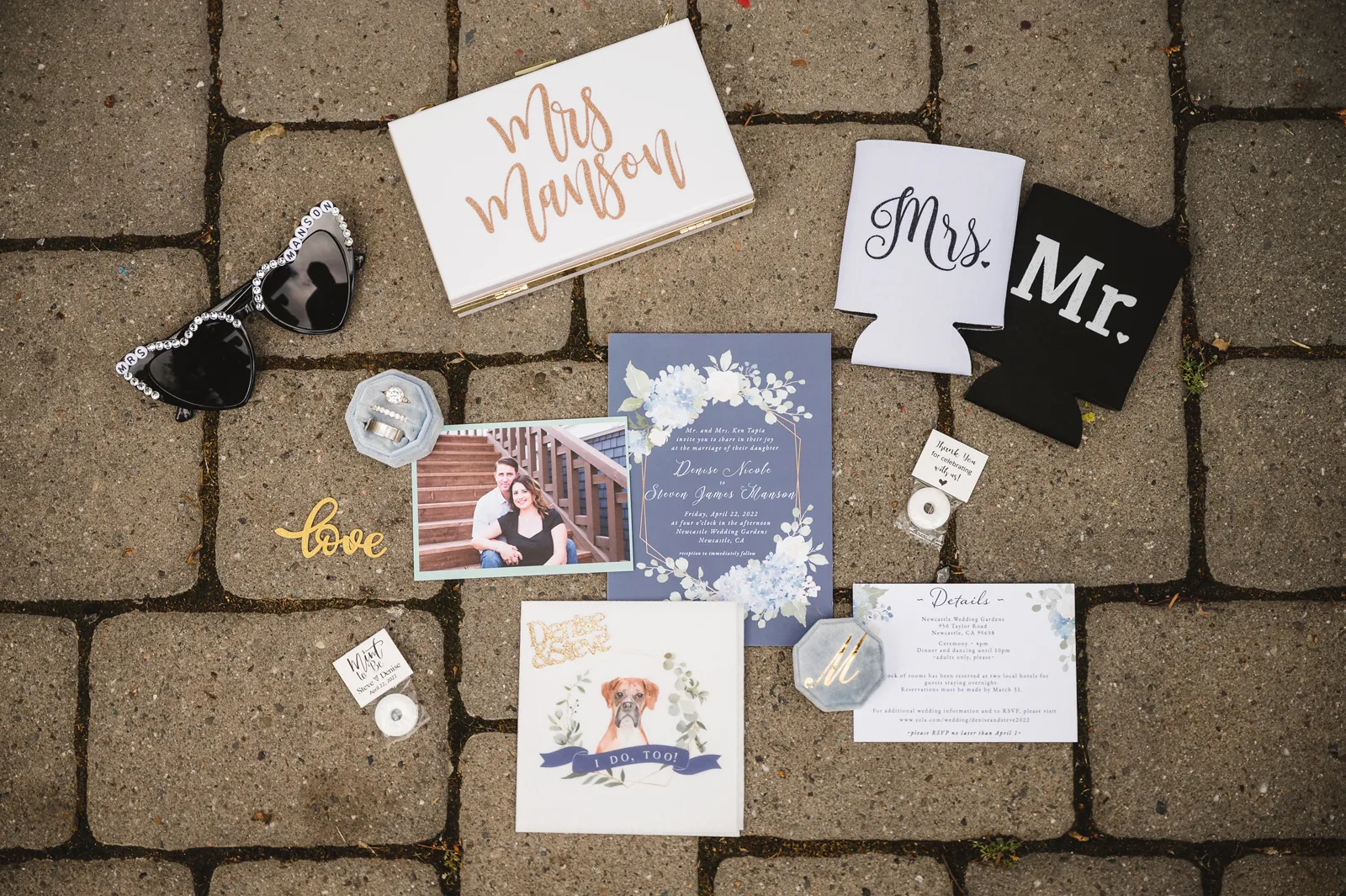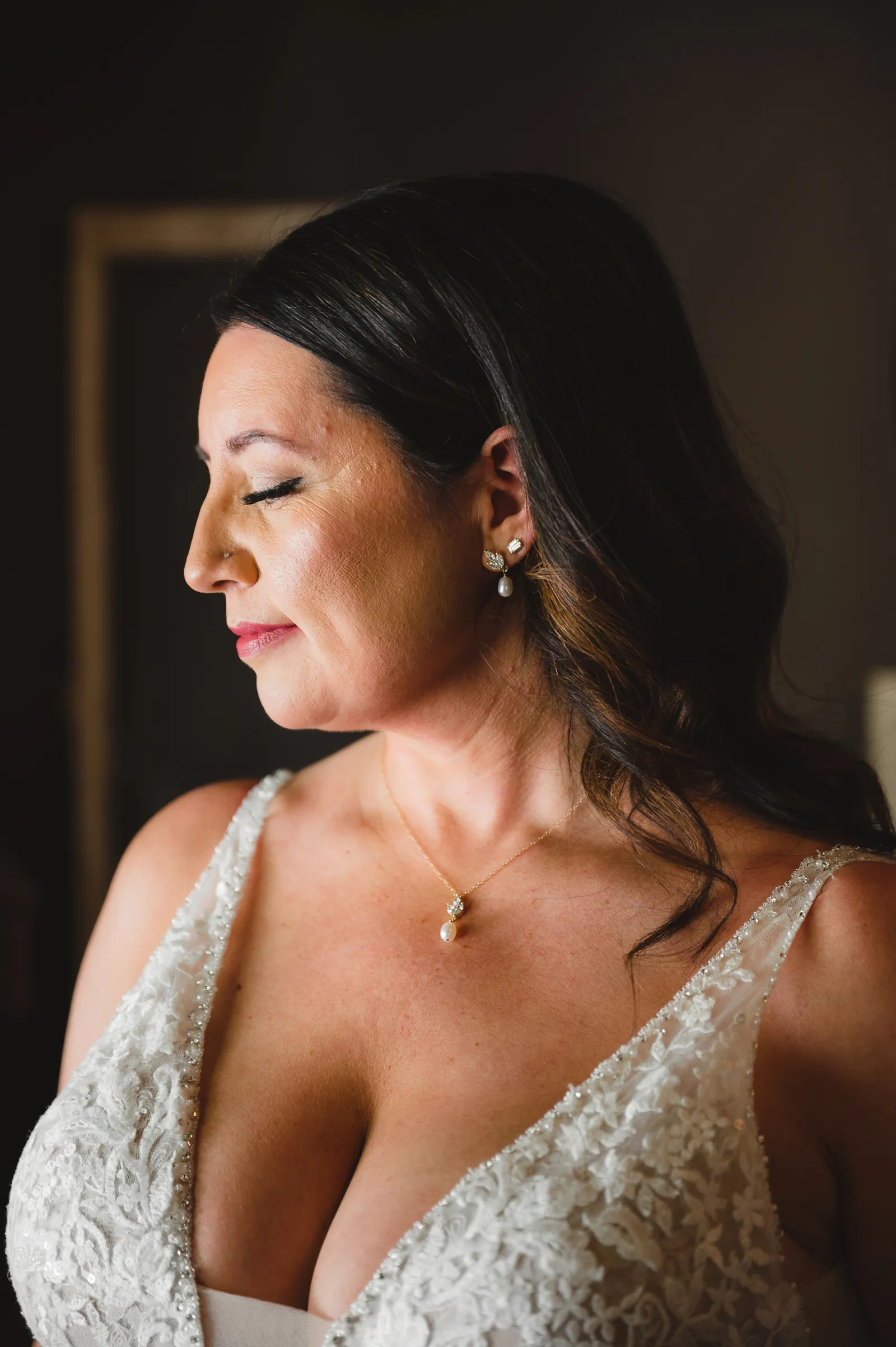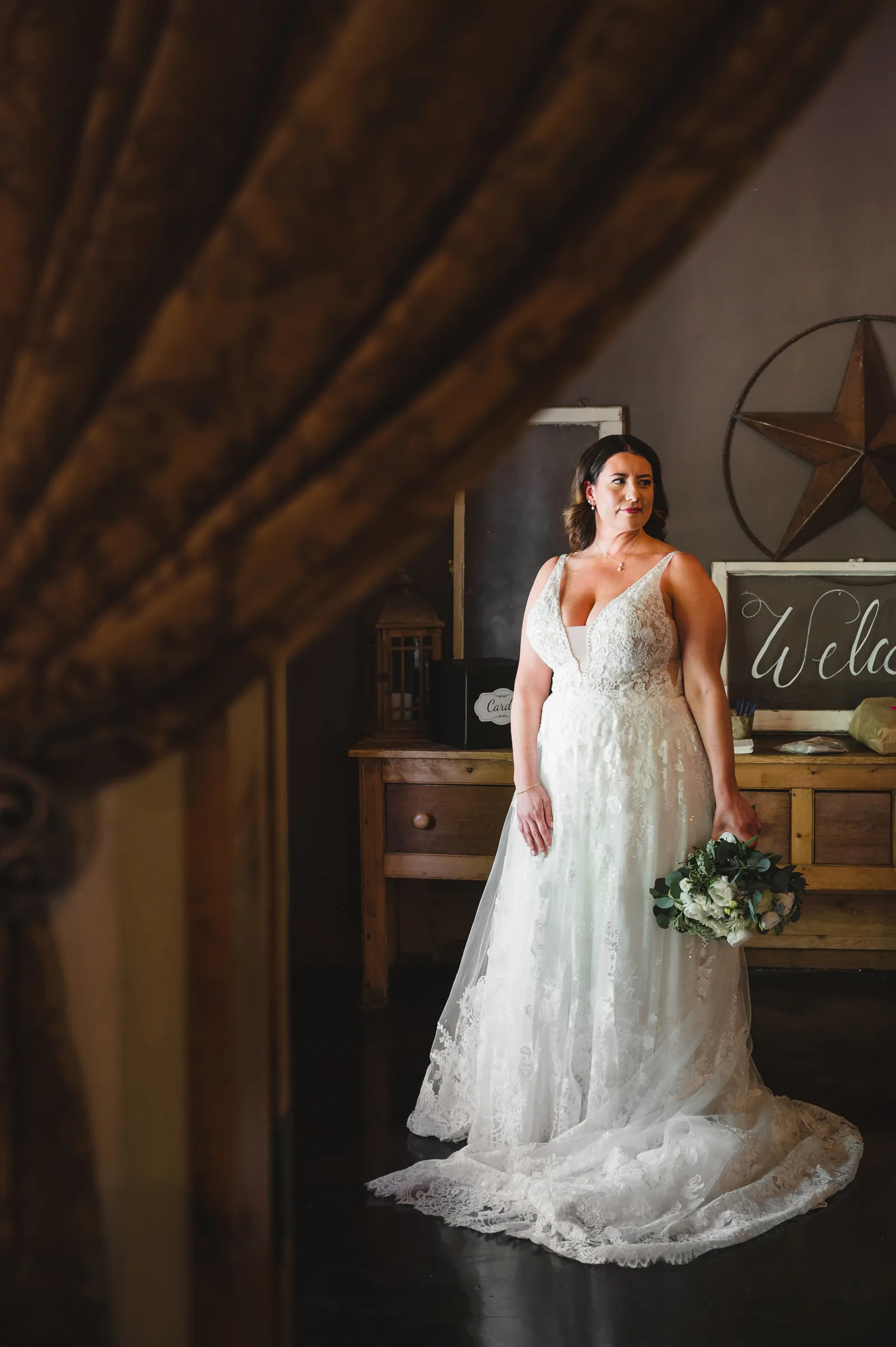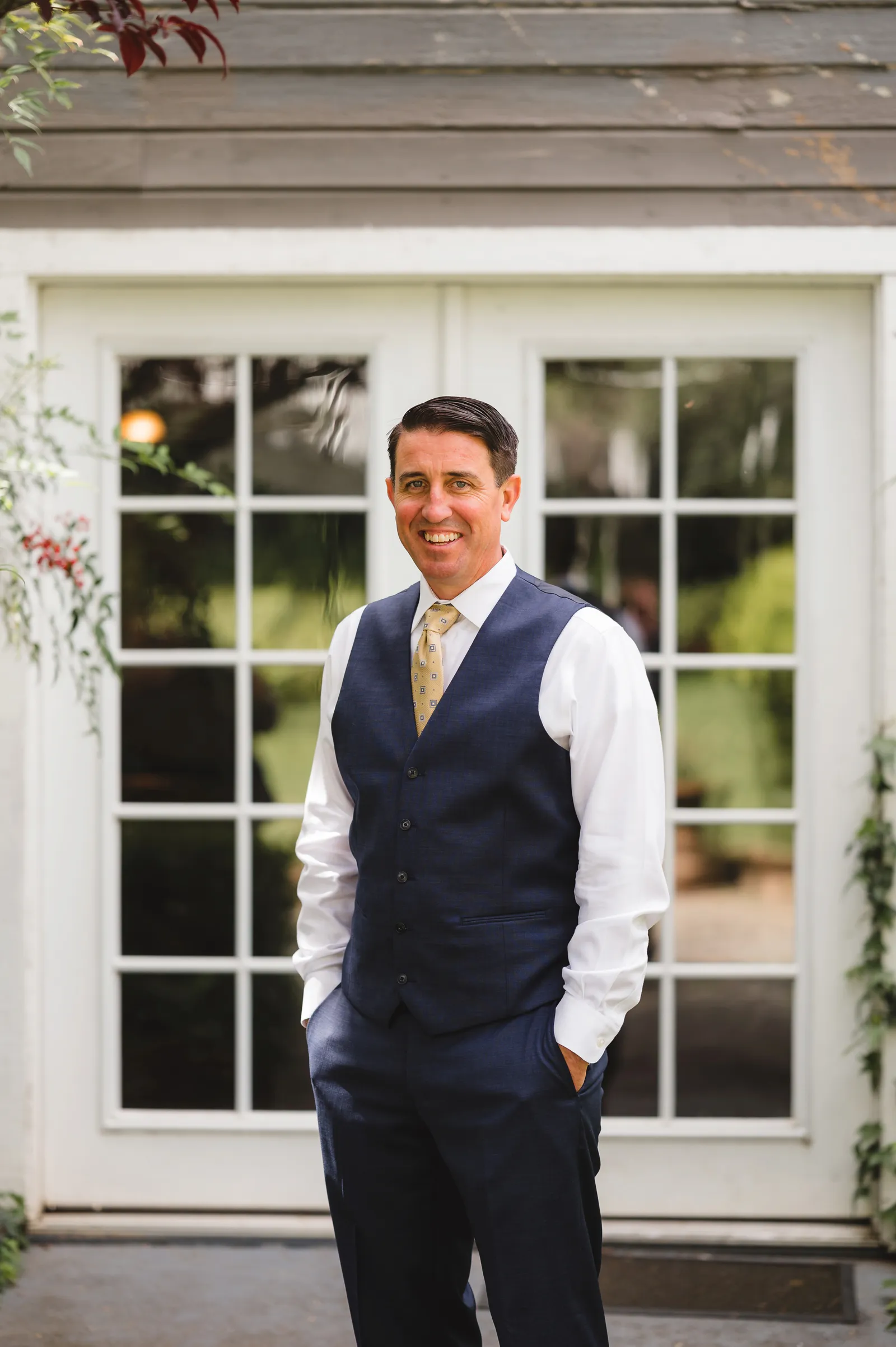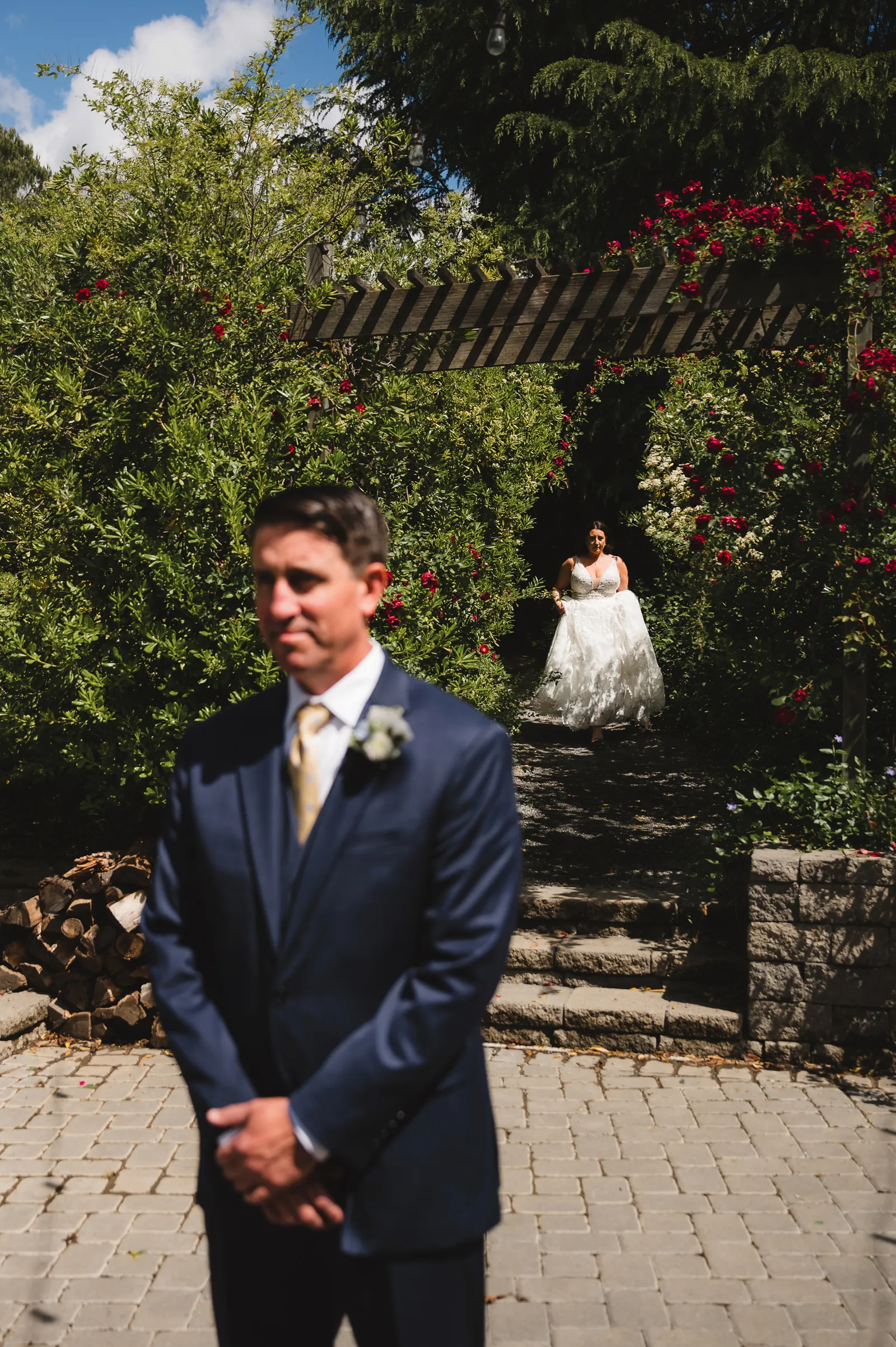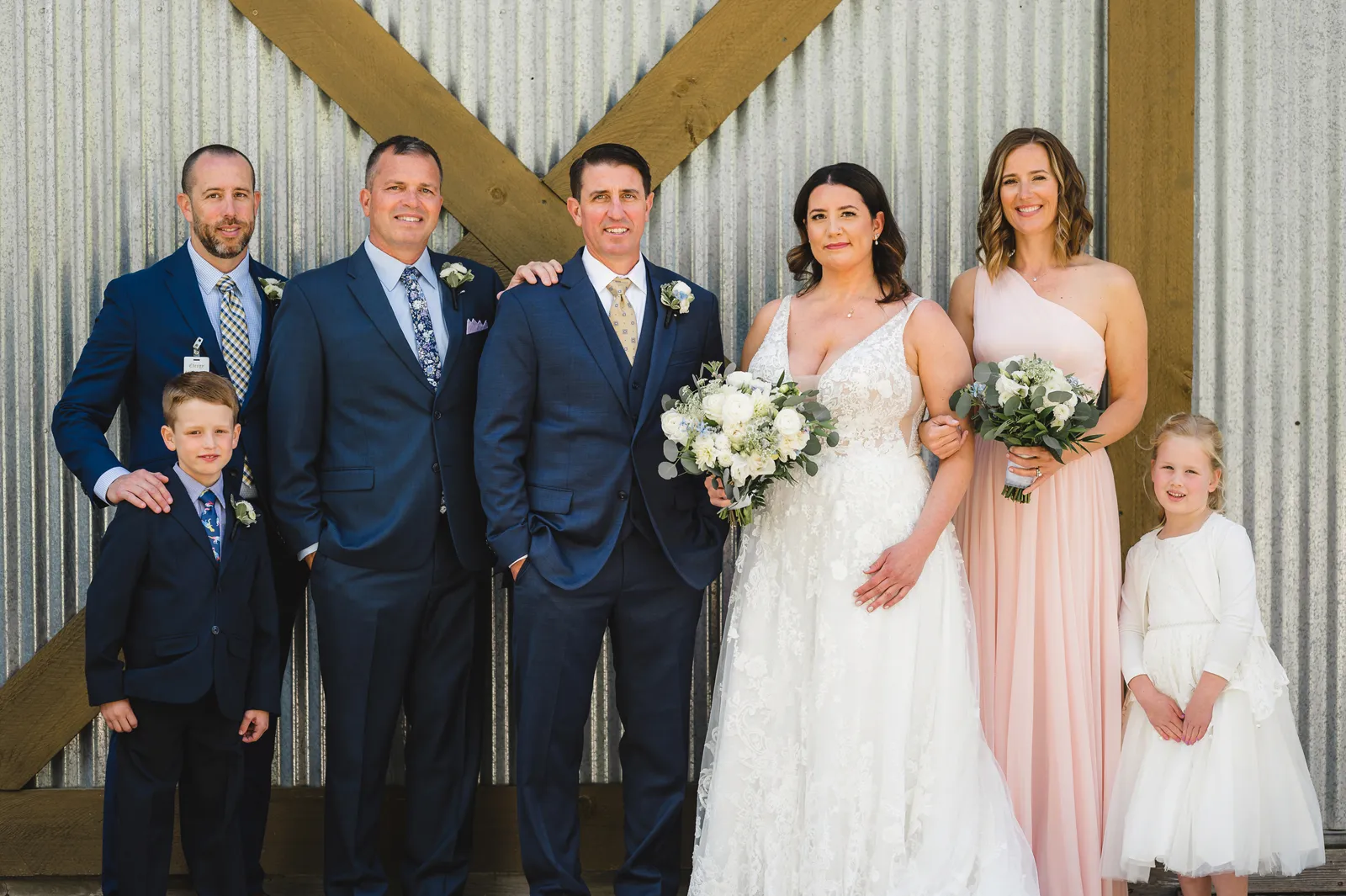 Tell us a little about you and your beloved.
Steve and I met on an online dating site at the beginning of 2020. But Steve lived in Reno, and I lived in Roseville, and even though he wanted to go out right away I wasn't open to meeting him because he lived in a whole other state! But despite that we started talking and texting, then COVID started and everyone was stuck at home so we spent a lot of our free time talking and texting, which really helped us get to know each other. Steve kept asking me out, but [since] everyone was quarantined I kept saying no! Eventually he wore me down and we agreed to meet up, but everything was closed so the only thing we could really do was be outside. So we agreed to meet up halfway at Donner Lake, CA, and just took a walk around the lake and talked. Looking back now this was so special to me because I've spent every summer of my life with my family at Donner Lake, so I'm glad to add this memory to a place that is special to me. From that first date, we were inseparable, and we've been together ever since. We always say our relationship started in a different way, being in separate states, and at such an odd time, during COVID. But it really helped us create this great foundation for our relationship because we couldn't do anything else but be with and focus on each other. It really forced us to talk about everything and learn more about each others lives. The following year, in April 2021, we went to Maui. Steve had never been and we wanted to go on a fun, tropical vacation, and that's where Steve asked me to marry him. It was just the two of us in our hotel room after a luau one night — no big event or fanfare, which is how we both preferred it. Then we went back to Donner Lake a couple months later to have our engagement pictures taken, it was perfect! A couple months after we got engaged, we started planning our wedding. We knew we wanted to get married outside in a really pretty woodsy or garden setting and when we found Newcastle Wedding Gardens we knew immediately that was the place for us when we saw the ceremony site and the beautiful, old oak tree. From there the process was fairly easy. We knew we wanted a wedding, but we didn't care too much about the details, we just wanted to have a really great party and have all our friends and family in one place — and I wanted to make sure the dance floor was never empty! Throughout the planning process we didn't get too bogged down with the details which really made things pretty stress free. The most important things to me was incorporating small, personal details that most guests didn't event know about, like having my great grandmothers favorite cookies and candies to remind me of her that day. Or Steve and my dad having personal, memento pictures inside their ties that no one besides us knew about. Those little details were the most important to us. We also wanted to bring elements into our wedding that were different than every other wedding, that our guests would remember and talk about afterwards. The "LOVE" marquee sign was such a great photo opportunity for all the guests and looked amazing lit up after the sun went down. Another was the ice cream buffet we rented. [With] homemade on-the-spot waffle bowls with hand scooped ice cream and all the toppings you could want, many guests said it smelled like Disneyland at the reception! And while we didn't originally intend to do favors, my coworker makes amazing personalized cookies and I asked her to design an assortment of cookies we could give to each guest. She ended up replicating our wedding dress and suit perfectly, along with other personal designs, that were individually wrapped and placed at each table setting. More people called me after the wedding about those cookies and how beautiful (and delicious!) they were than anything else at the wedding!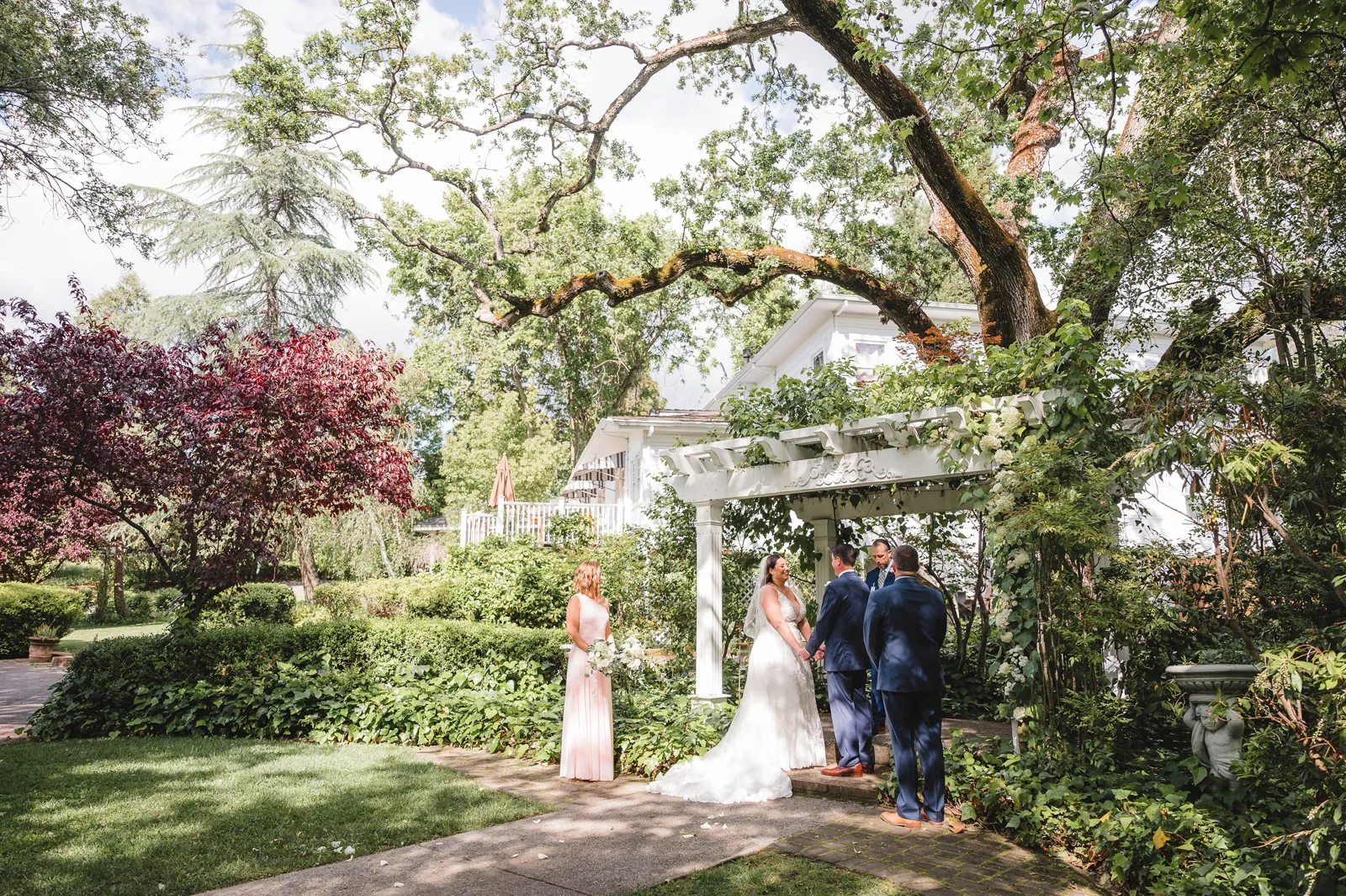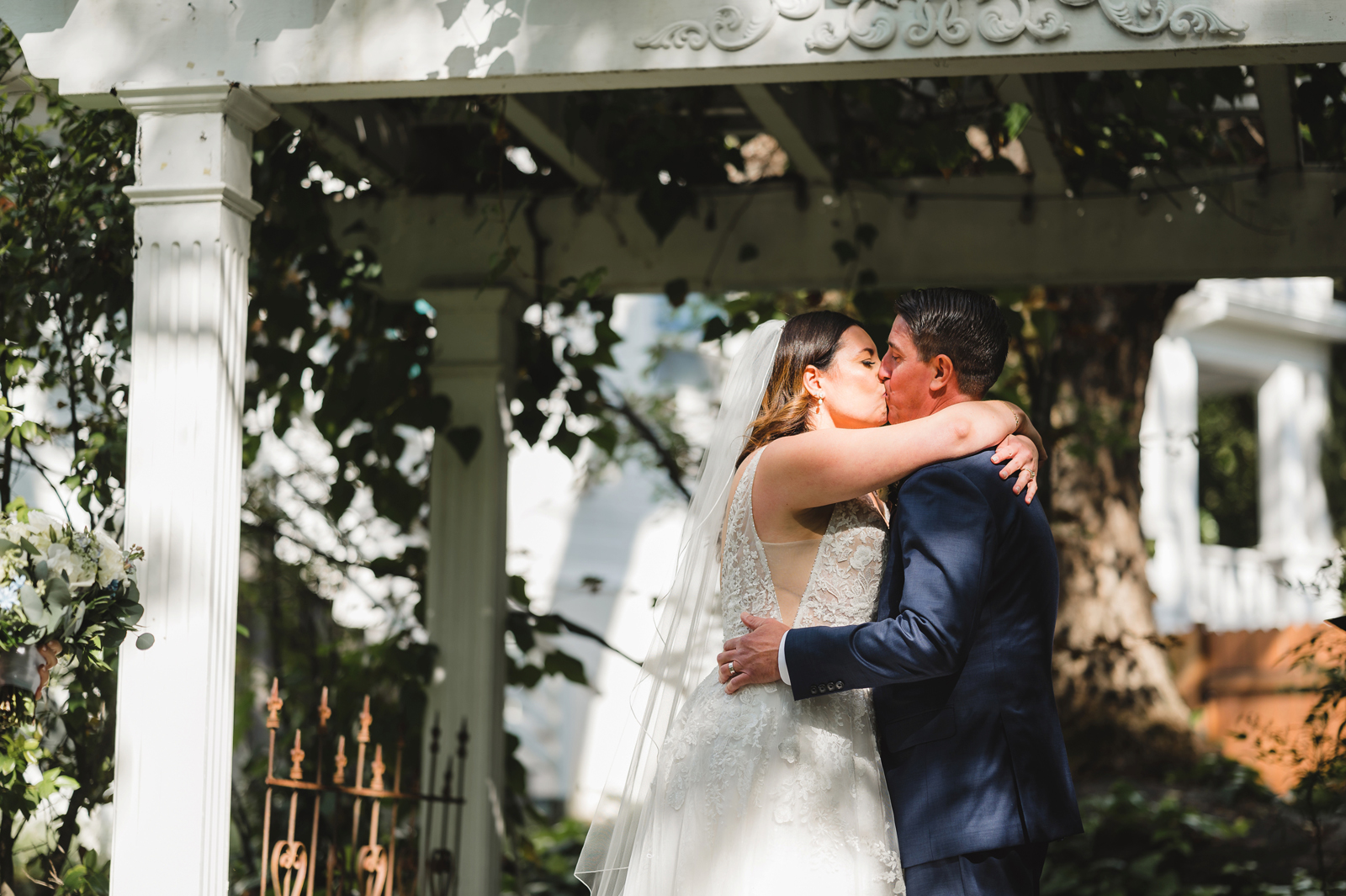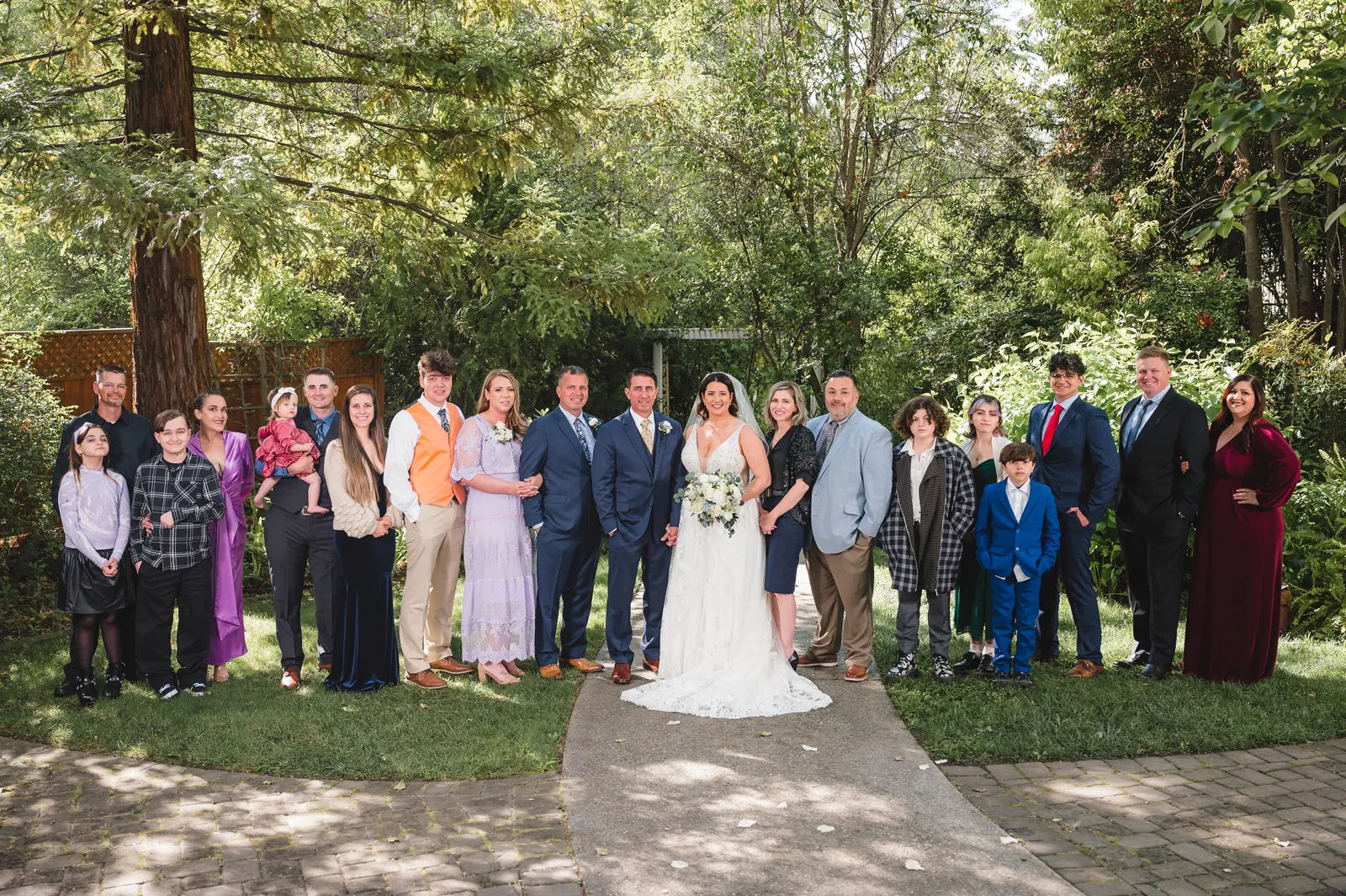 What was the best part of your wedding day?

Seeing friends and family that came from out of town and out of state. Many people we hadn't seen in so long, and some of Steve's family and friends I had never even met because they lived so far away. We were grateful that so many of them traveled to celebrate with us.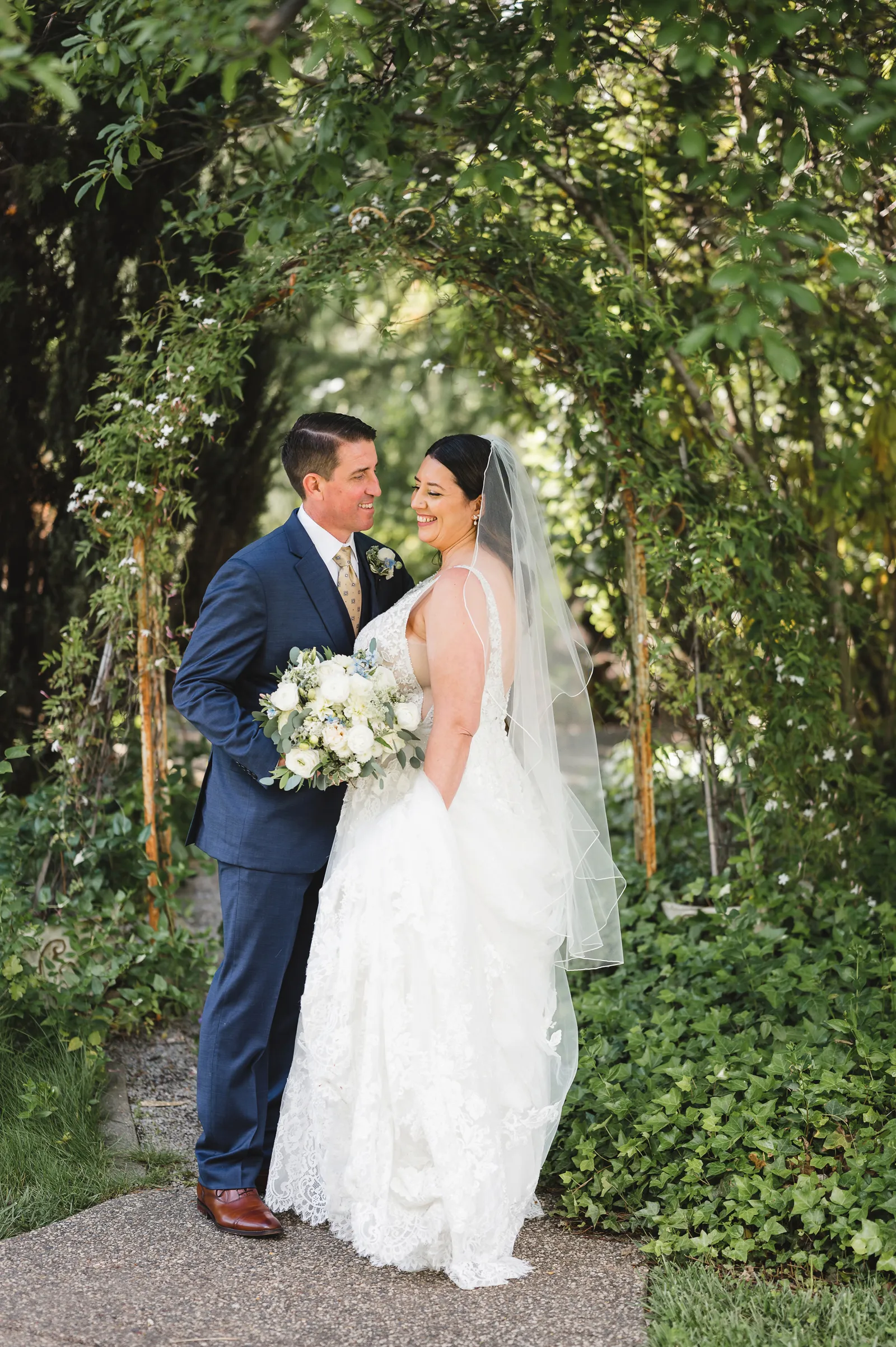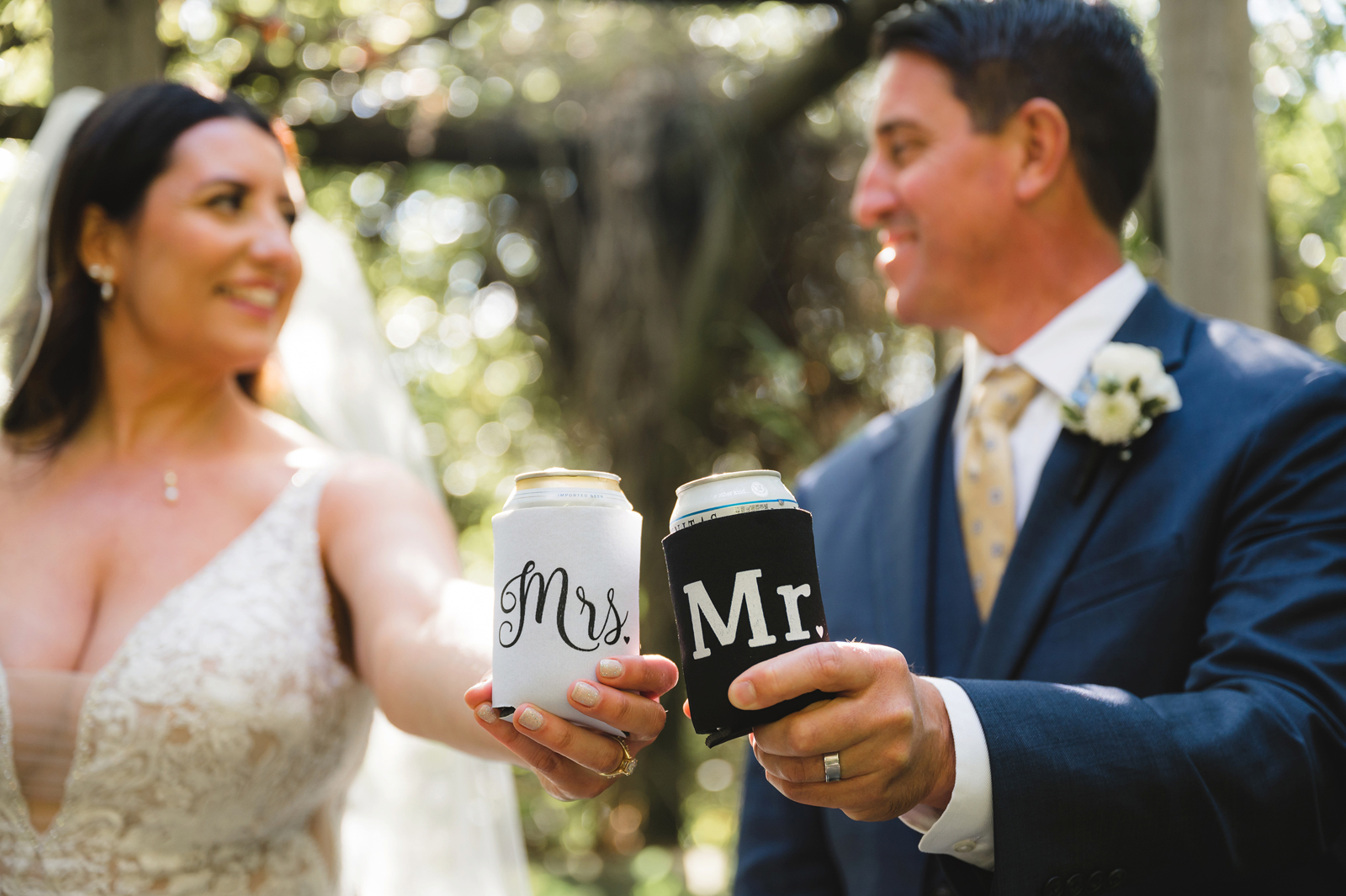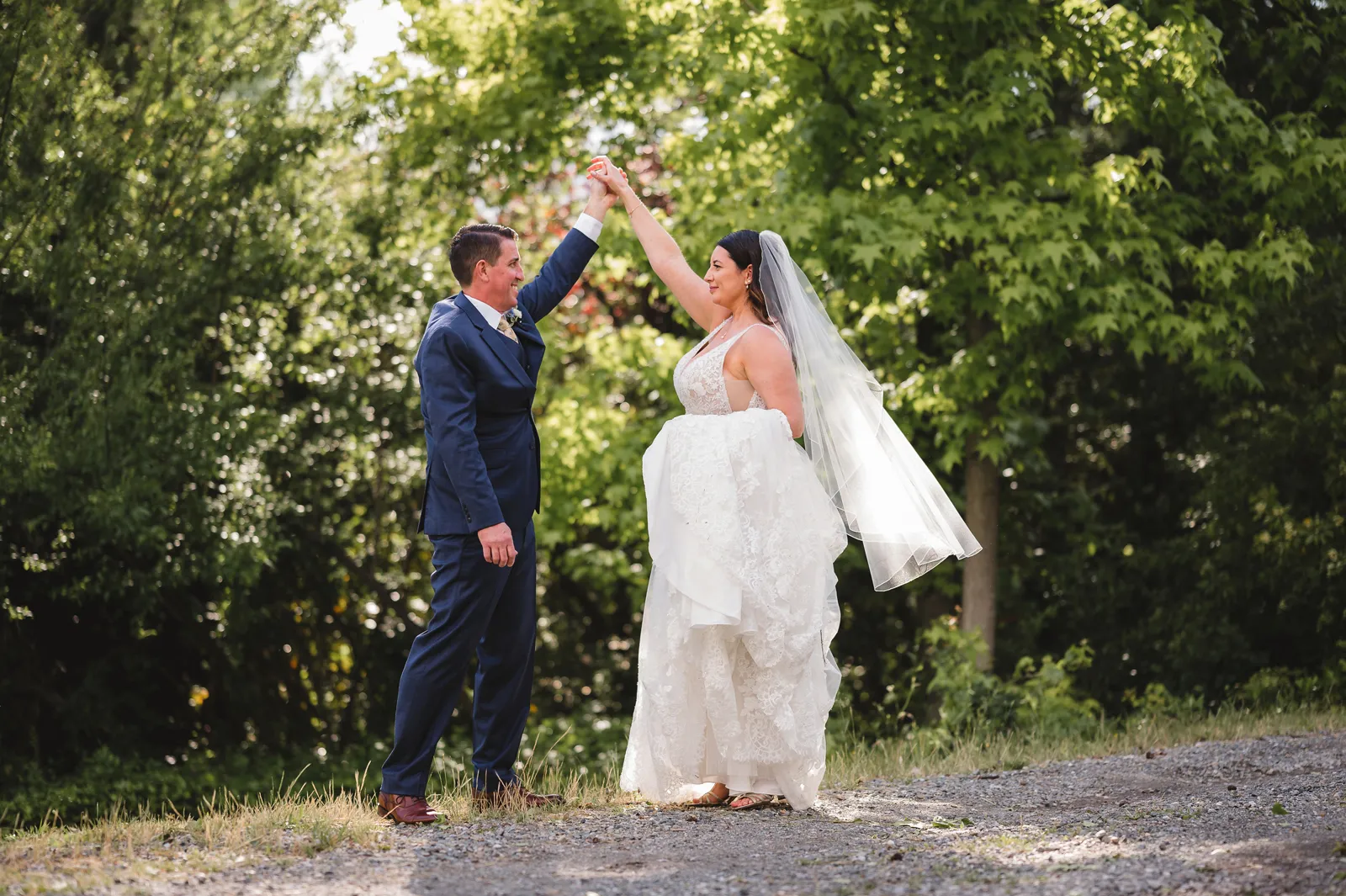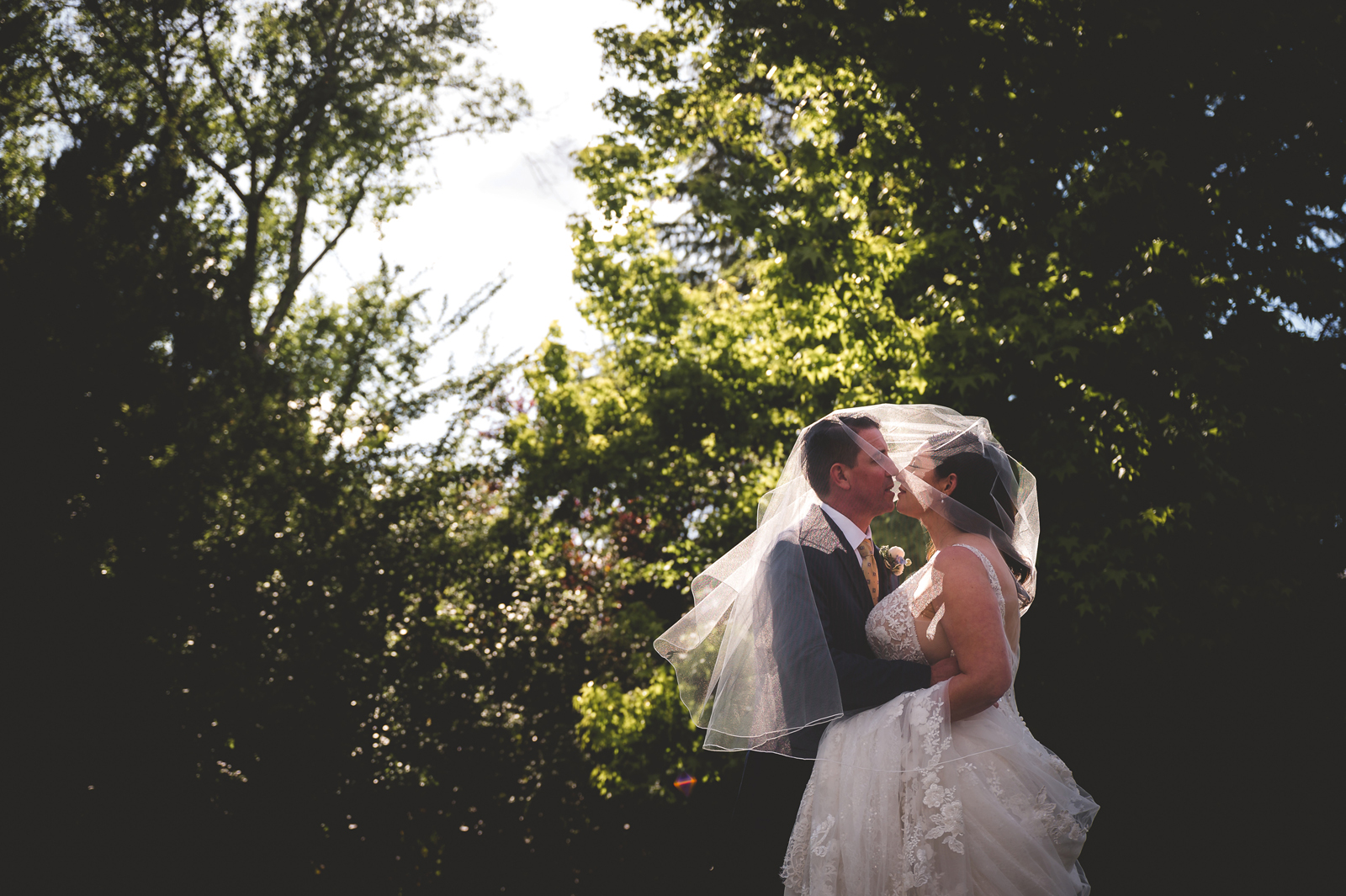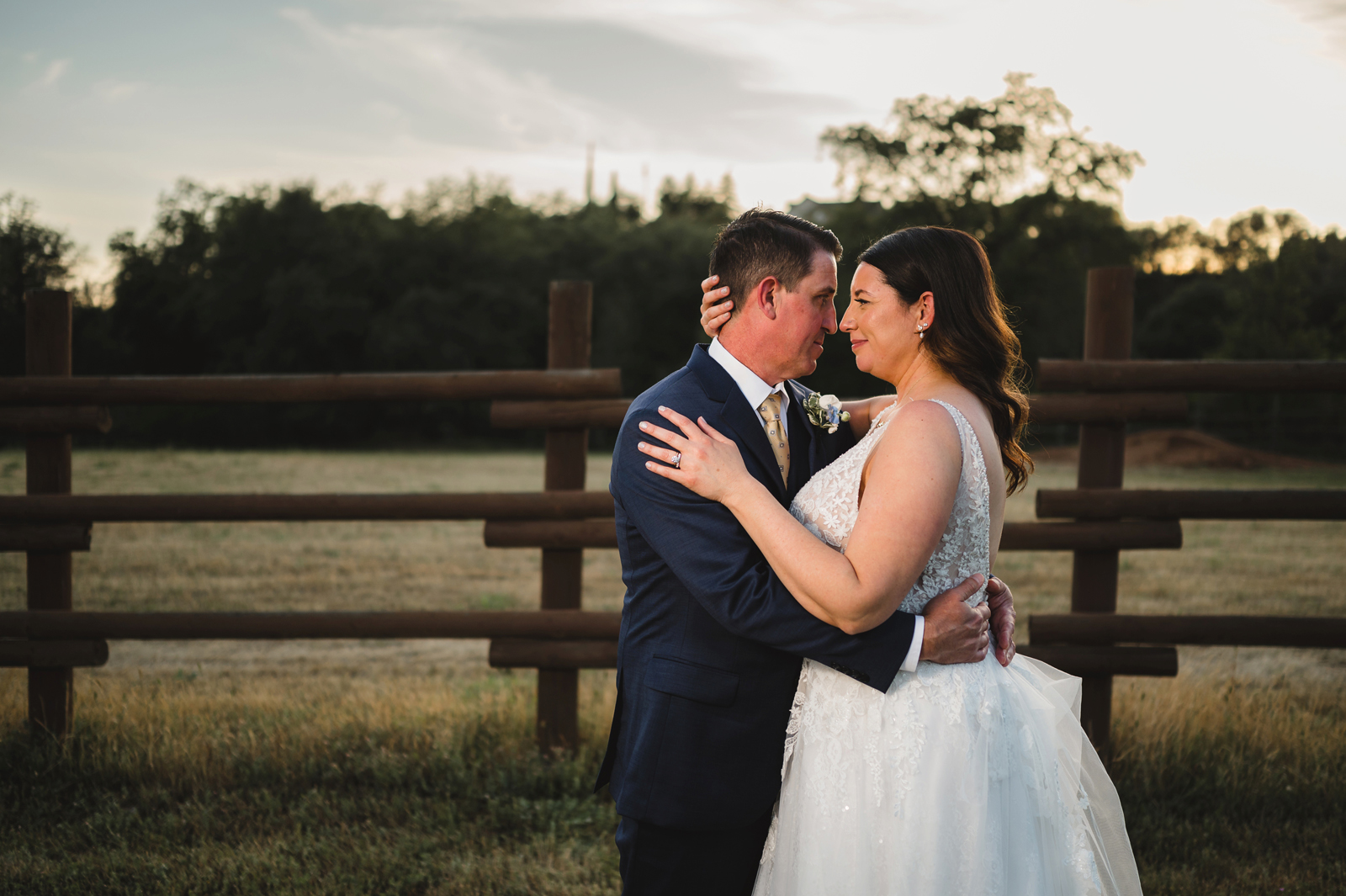 Photos courtesy of and copyright Fits and Stops Photography used with permission.