Happy Real Weddings Wednesdays, everyone! Today, we're celebrating the beautiful wedding of Morgan and Matt, whose stunning outdoor Elm Estate ceremony is one you won't want to miss. From beautiful details (wedding florals, a champagne tower, and a ringbearing pup), to gorgeous photos from the talented Emma Paul Photography, we can't wait for you to see more of this gorgeous wedding. Keep scrolling so you can see more photos, and read all about Morgan and Matt's wedding planning process!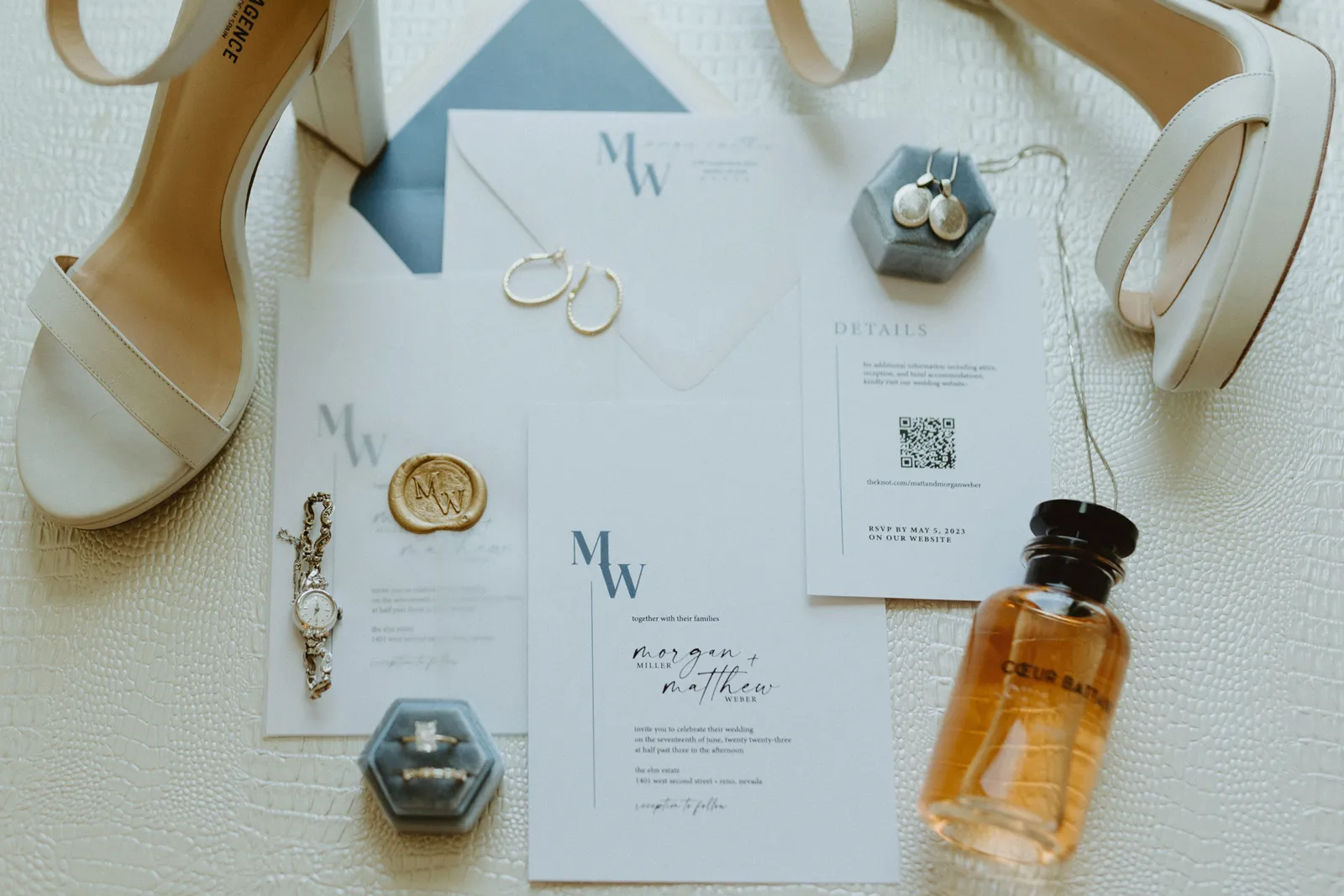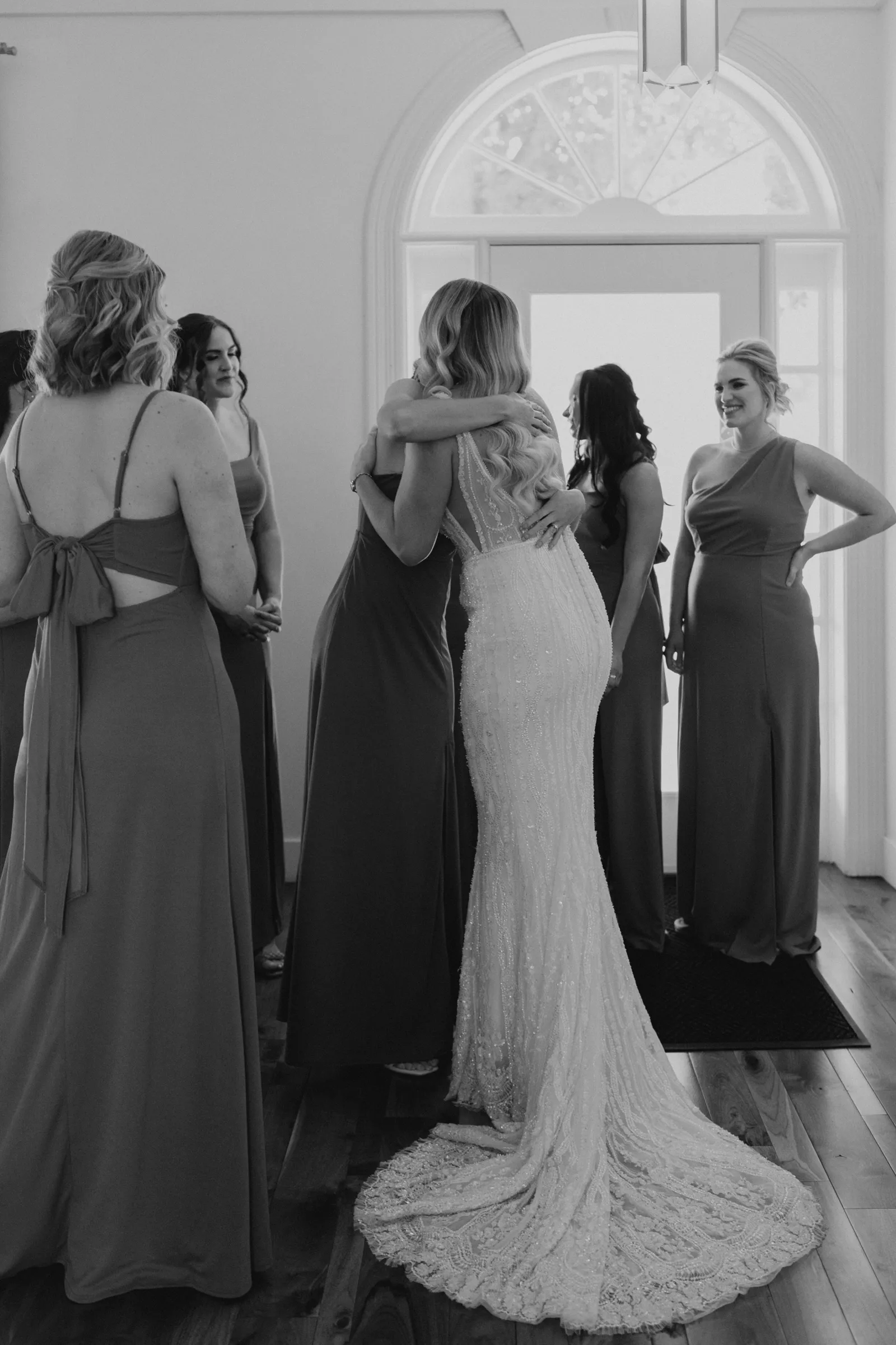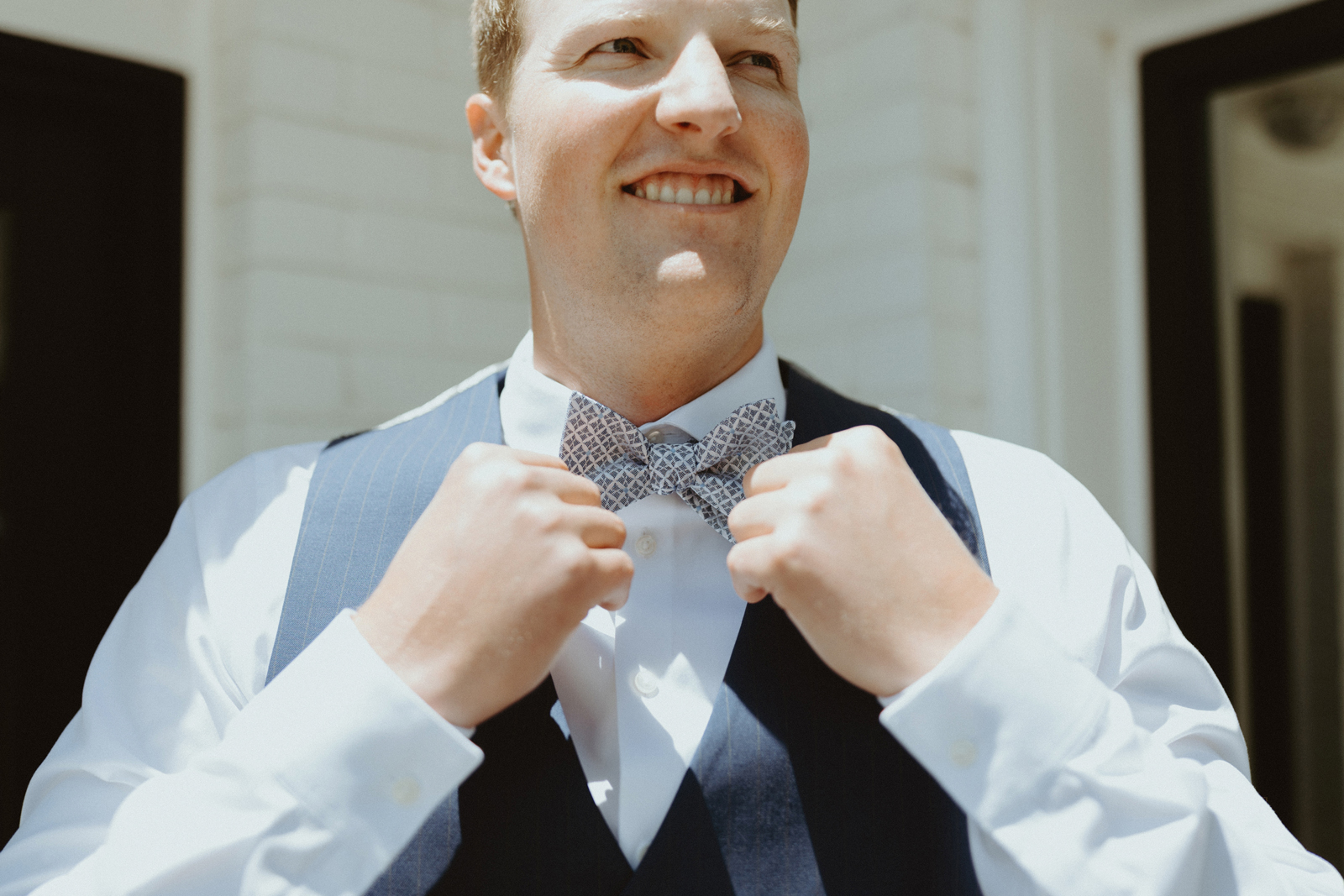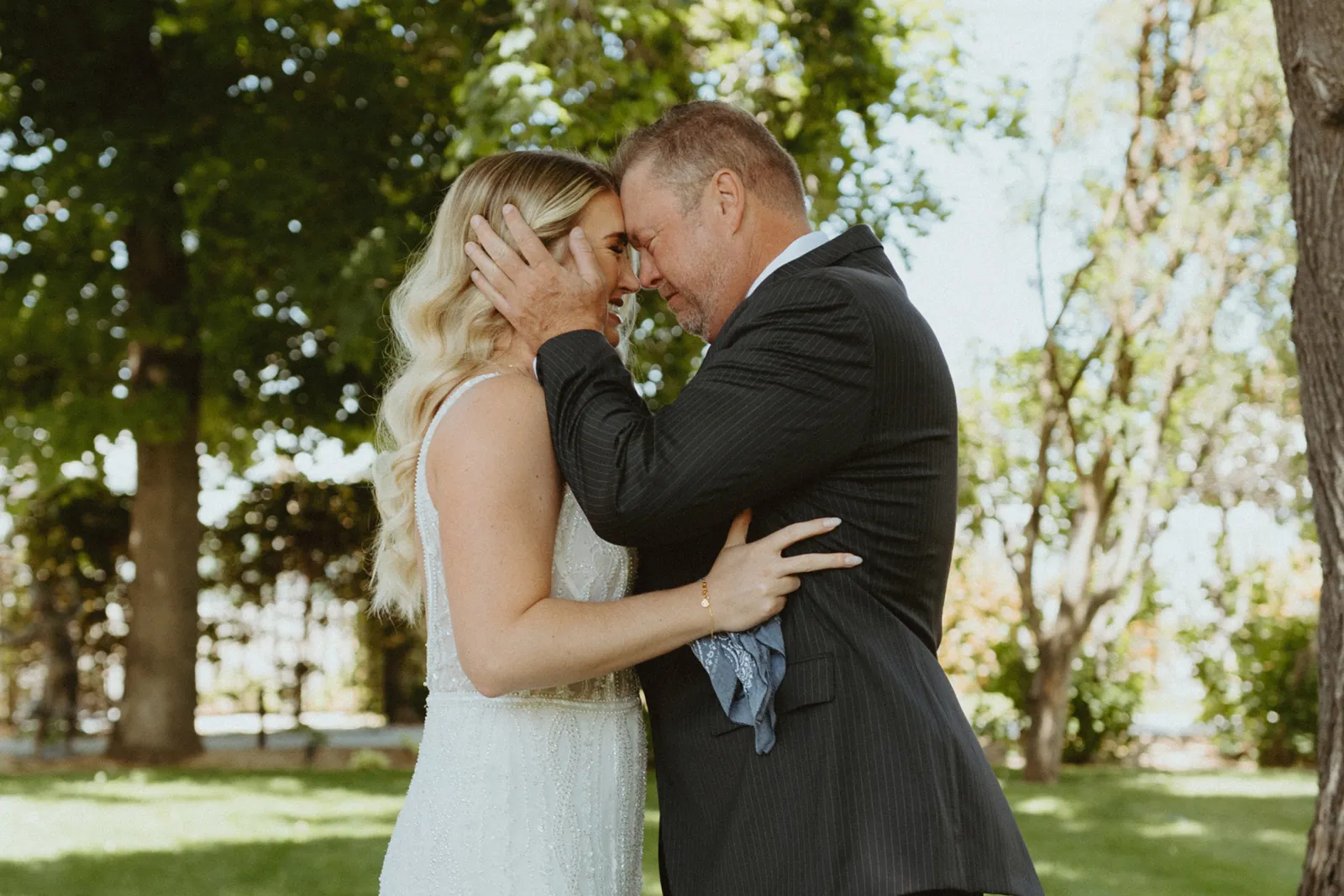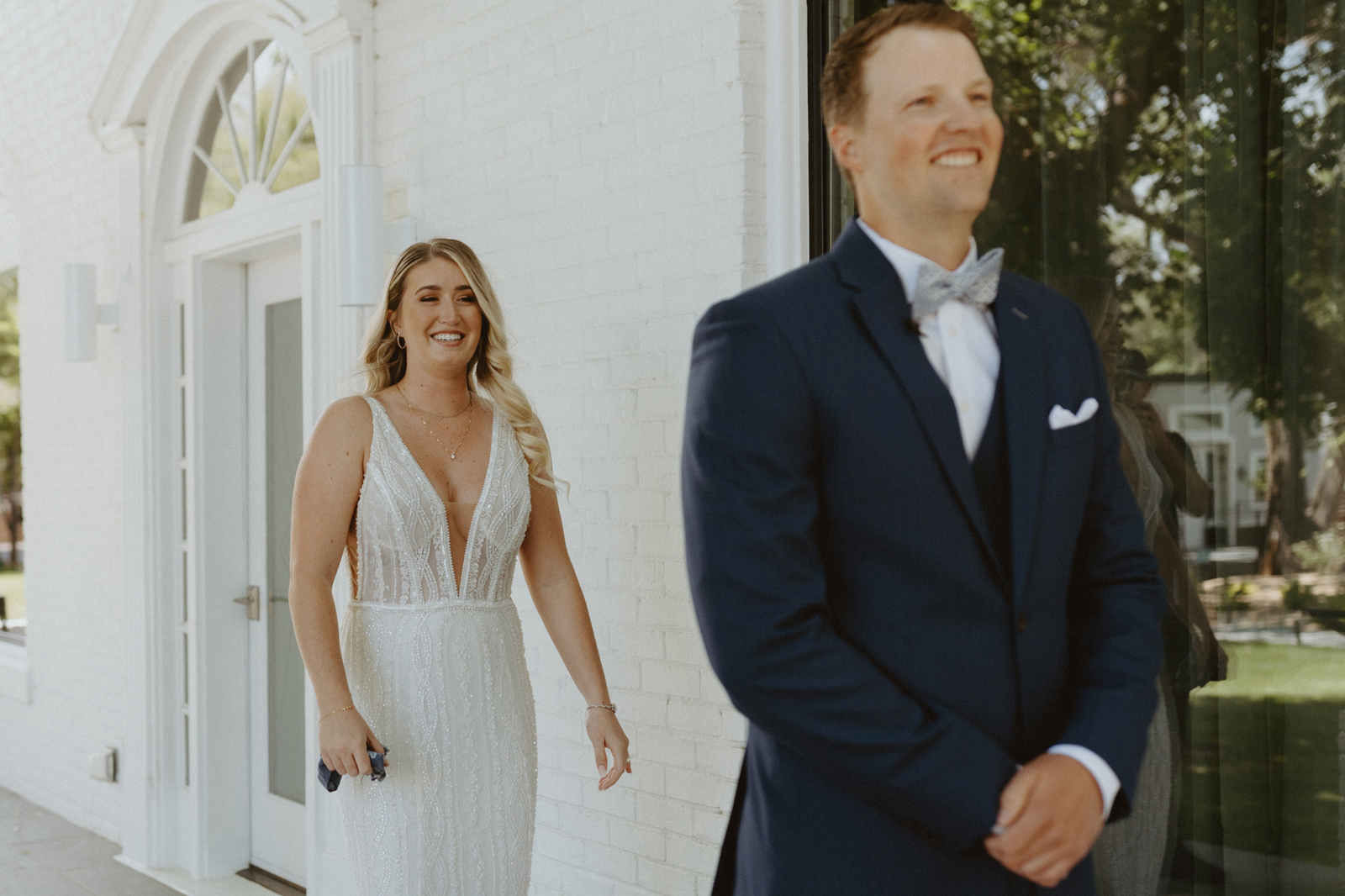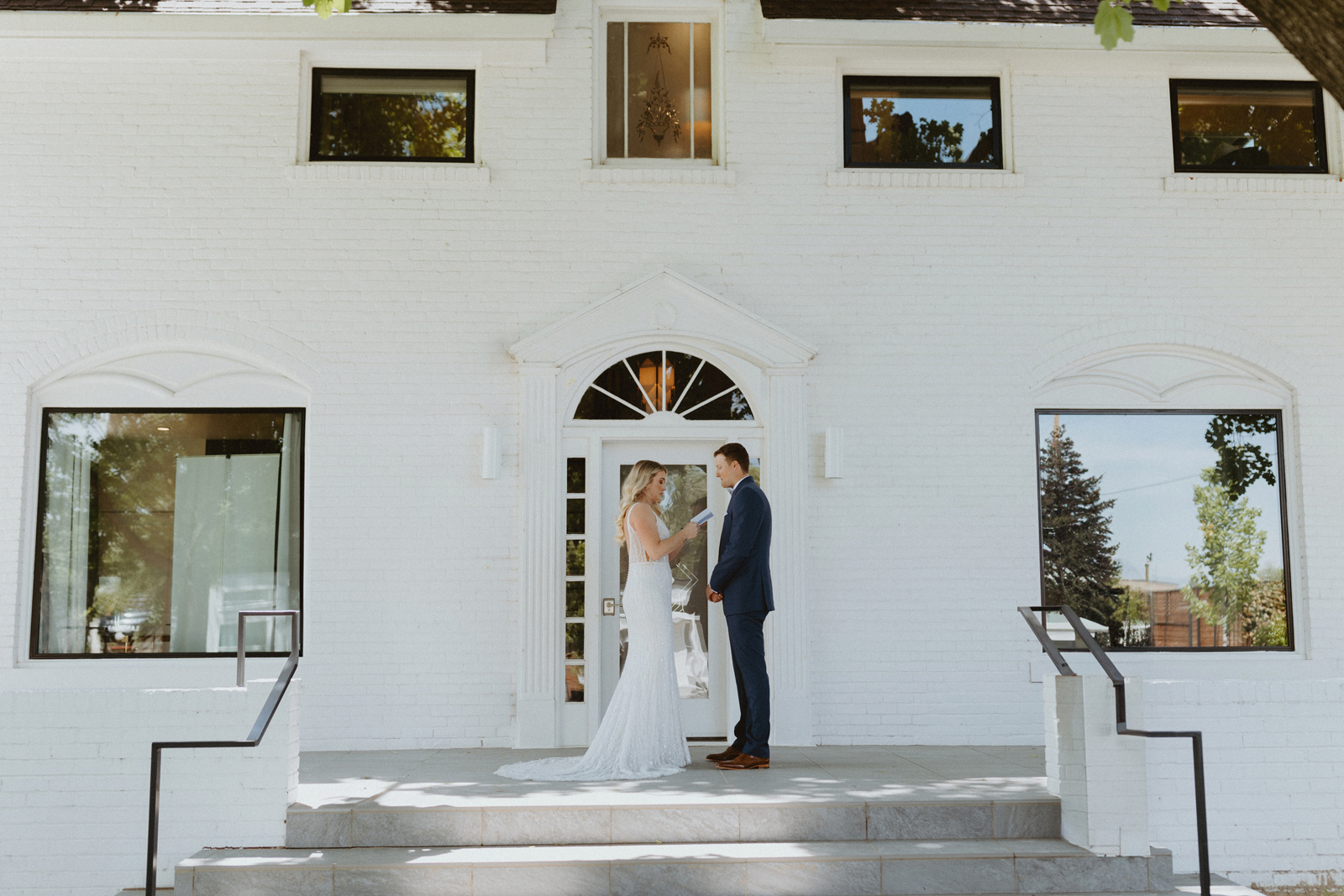 Tell us a little about you and your beloved.
We met in October of 2018 at a Halloween party. So, me (Morgan) being outgoing and assertive, I started to spark conversation with Matt. He was very short and sounded uninterested, so I gave up and went on to hang out with my girlfriends. By the time I was ready to leave, one of my girlfriends told me to go get his number. I walked up to Matt and said I'm leaving, and he said "Okay, bye". Me (Morgan, being assertive) said, "Are you going to ask for my number?" So, Matt did ask for my number, and the rest is history. Fast forward to 2022, while building our home, we would go to our construction site to take progress photos each month. In May, when we went to take our monthly progress photo in front of the house, Matt had some friends tag along to check out our framed new home. While they took our progress photo, Matt got down on one knee and asked me to marry him!Wedding planning started right away! We already had a booked trip the weekend after getting engaged so when we got home I asked Matt if he wanted to go check out The Elm Estate's Engaged Open House. He said yes, and we went straight from the airport. This is where we met Emma and Peter Paul. The best two humans we've met in a long time. Walking around The Elm Estate, we fell in love with the venue and booked the next day. After securing a venue, wedding date, and a photo and video team, we tracked our budget and looked into the larger vendors like the caterer and florals. My goal was to book our vendors before the holidays, mainly to avoid cost increases that typically come at the end/beginning of the year. We both wanted a great party. Our focus was on the vibe, food and music. Since The Elm Estate is so gorgeous on it's own we did not have to bring in rentals to enhance the venue. The Elm Estate already matched our theme and aesthetics, which helped our budget! Once we were under 100 days from our wedding, we implemented weekly wedding dates. This was so fun and super helpful to be on the same page. We would go to our favorite restaurant or cook at home. For two hours we would have uninterrupted wedding planning conversations. Asking each other what was important on that day to implement or add things with remaining budget money. This was the best thing to do because it got us both so excited for our wedding!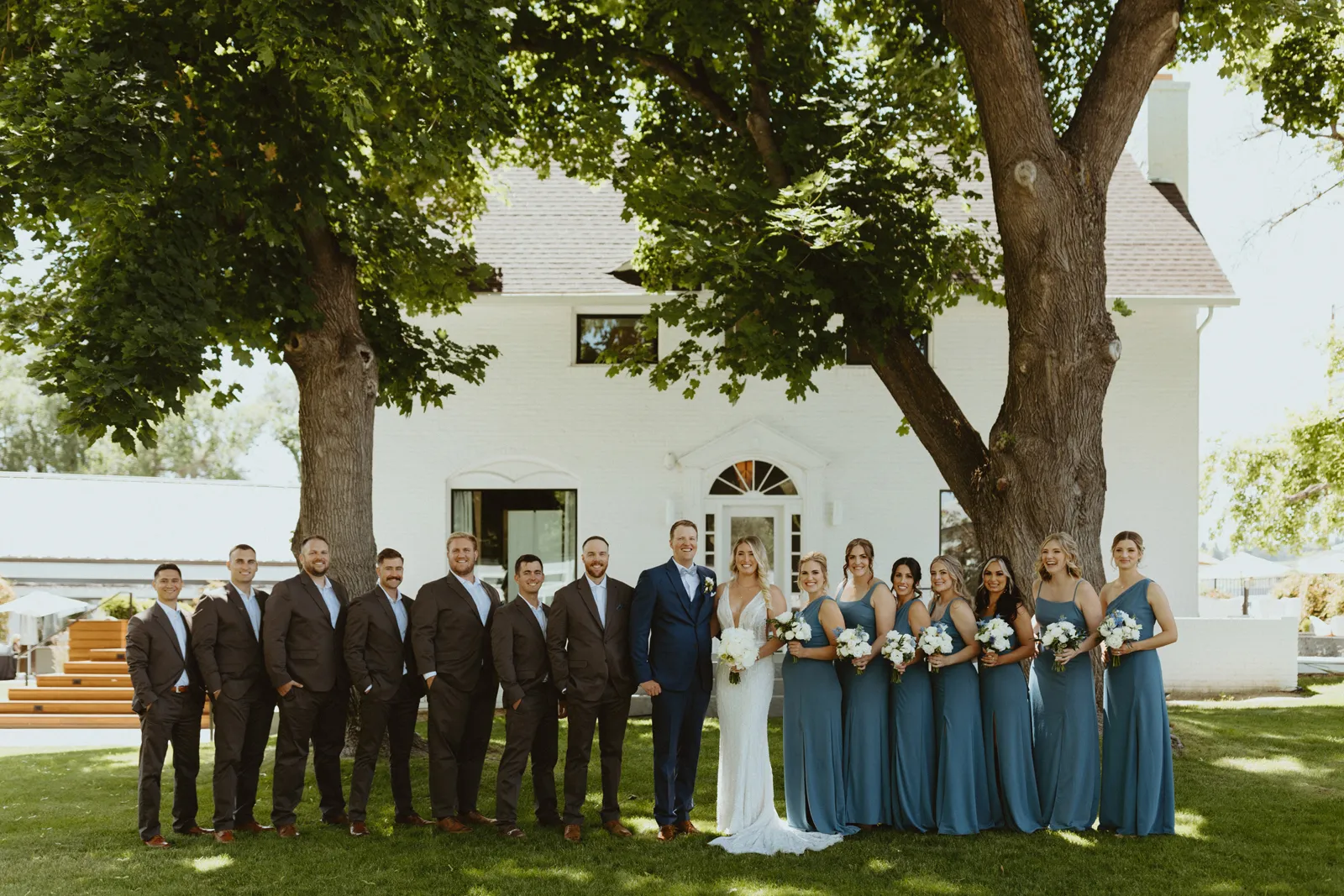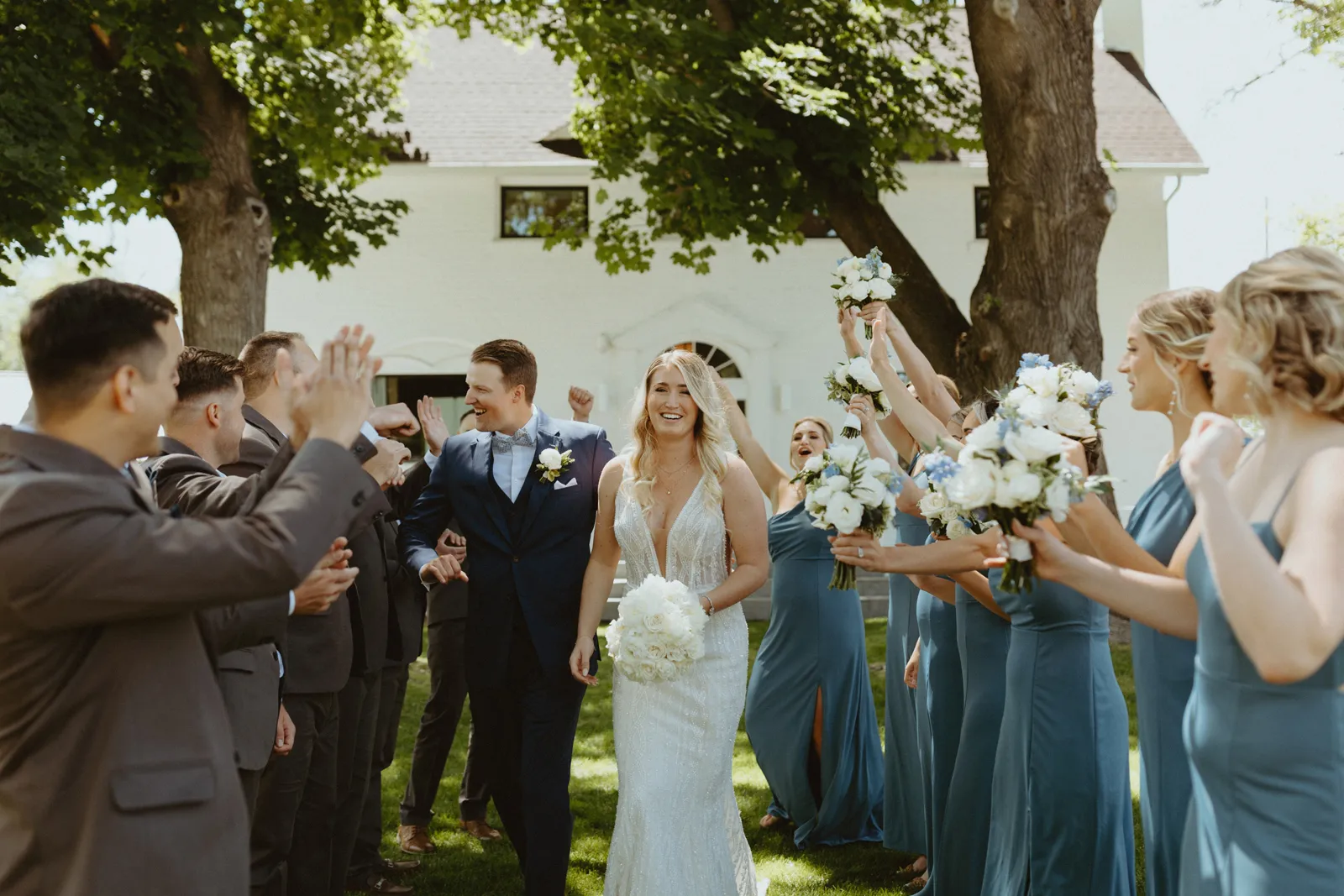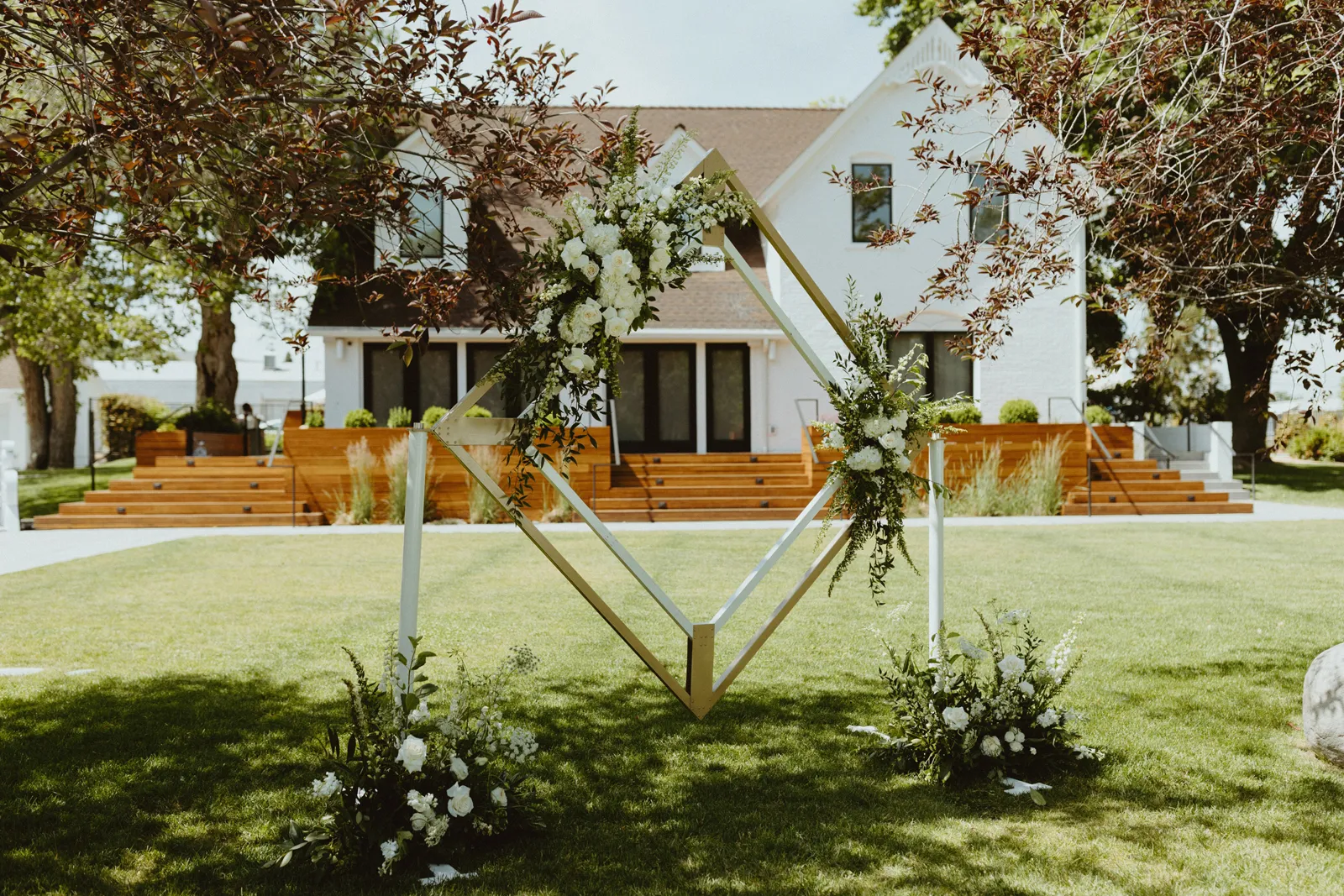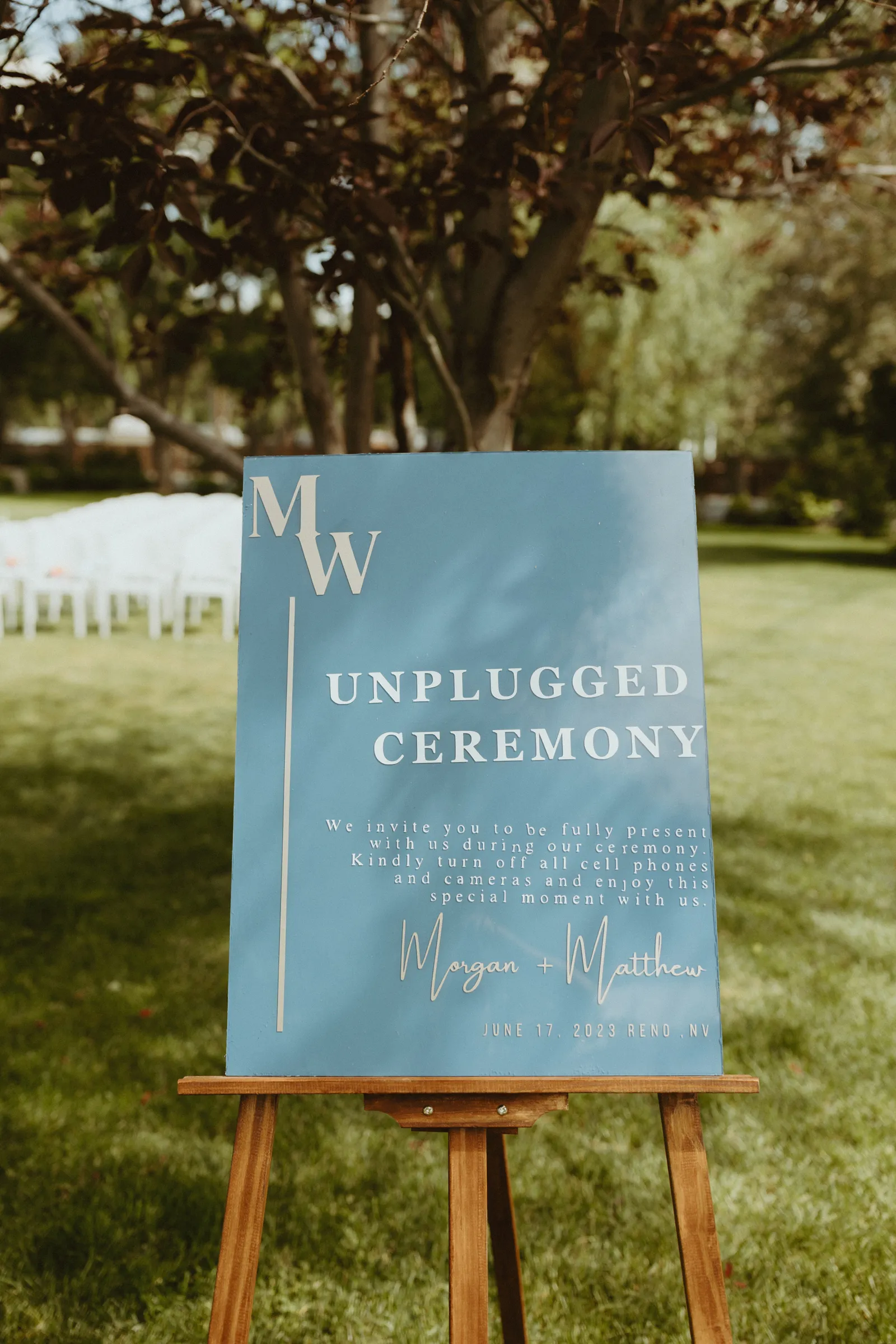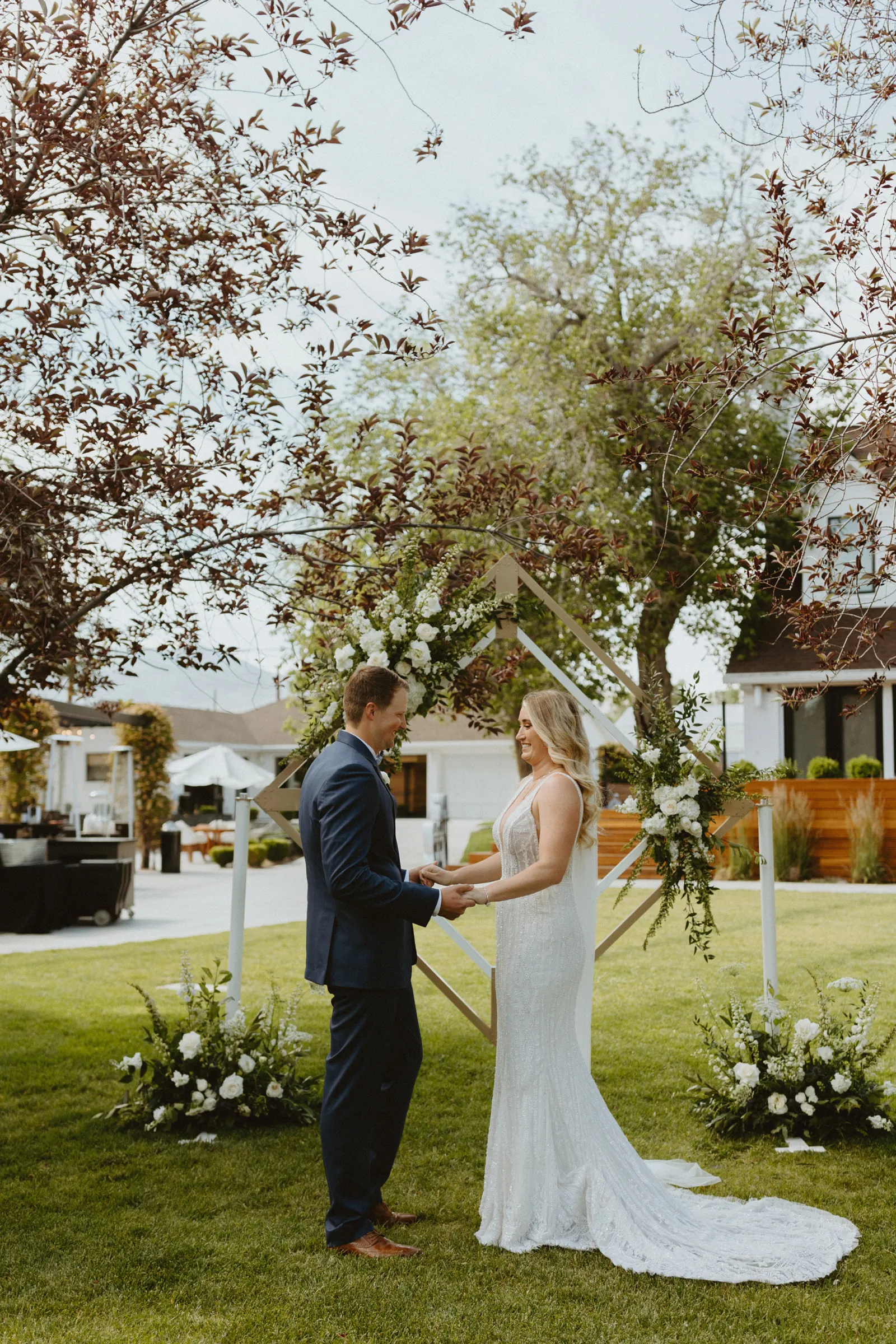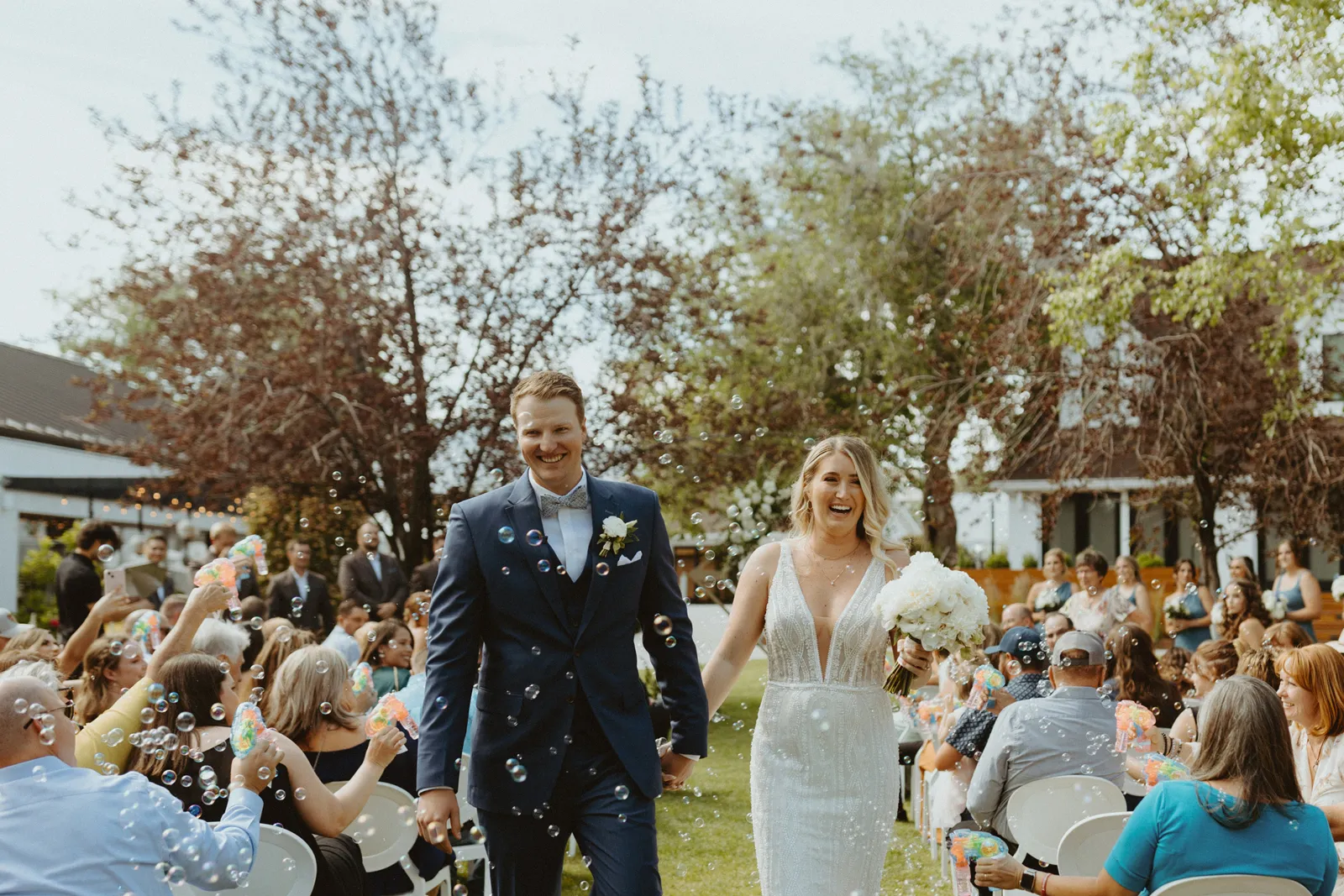 What was the best part of your day?

The most amazing part of the day was getting married obviously! Aside from getting to marry each other, Matt's favorite part was the feeling the love and excitement from our family and friends and getting to enjoy that experience with them! Morgan's favorite part of the day was the first look with Matt. The best part of it was when they shared their personal vows. This was so special because they got to soak in the fact that they are getting married and express their love and promised to each other. I (Morgan) have to note that our food was easily the best meal I have had in my life! The mushroom risotto *chefs kiss* And as Emma said, "I want to be buried in this when I die!" Same girl. Same.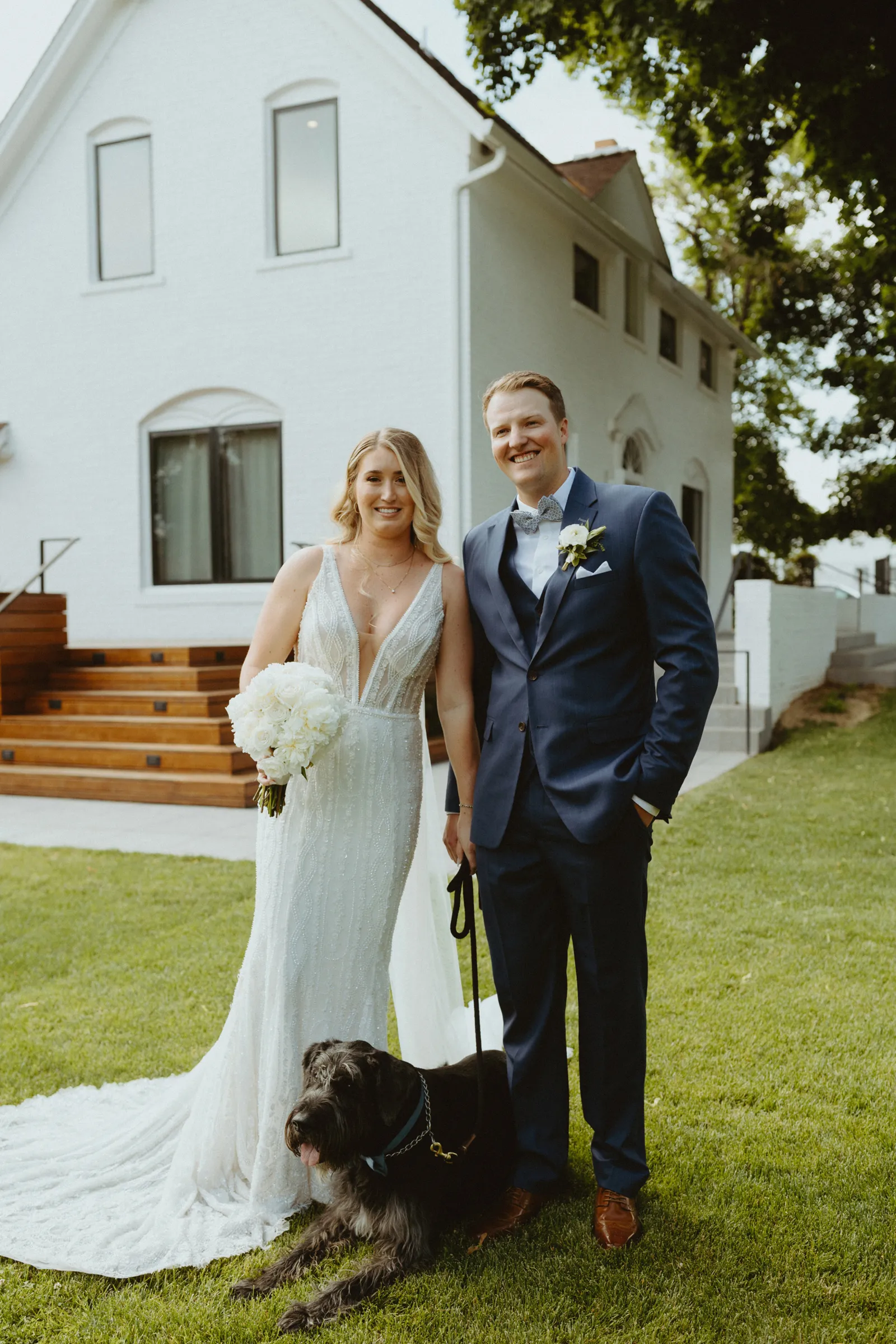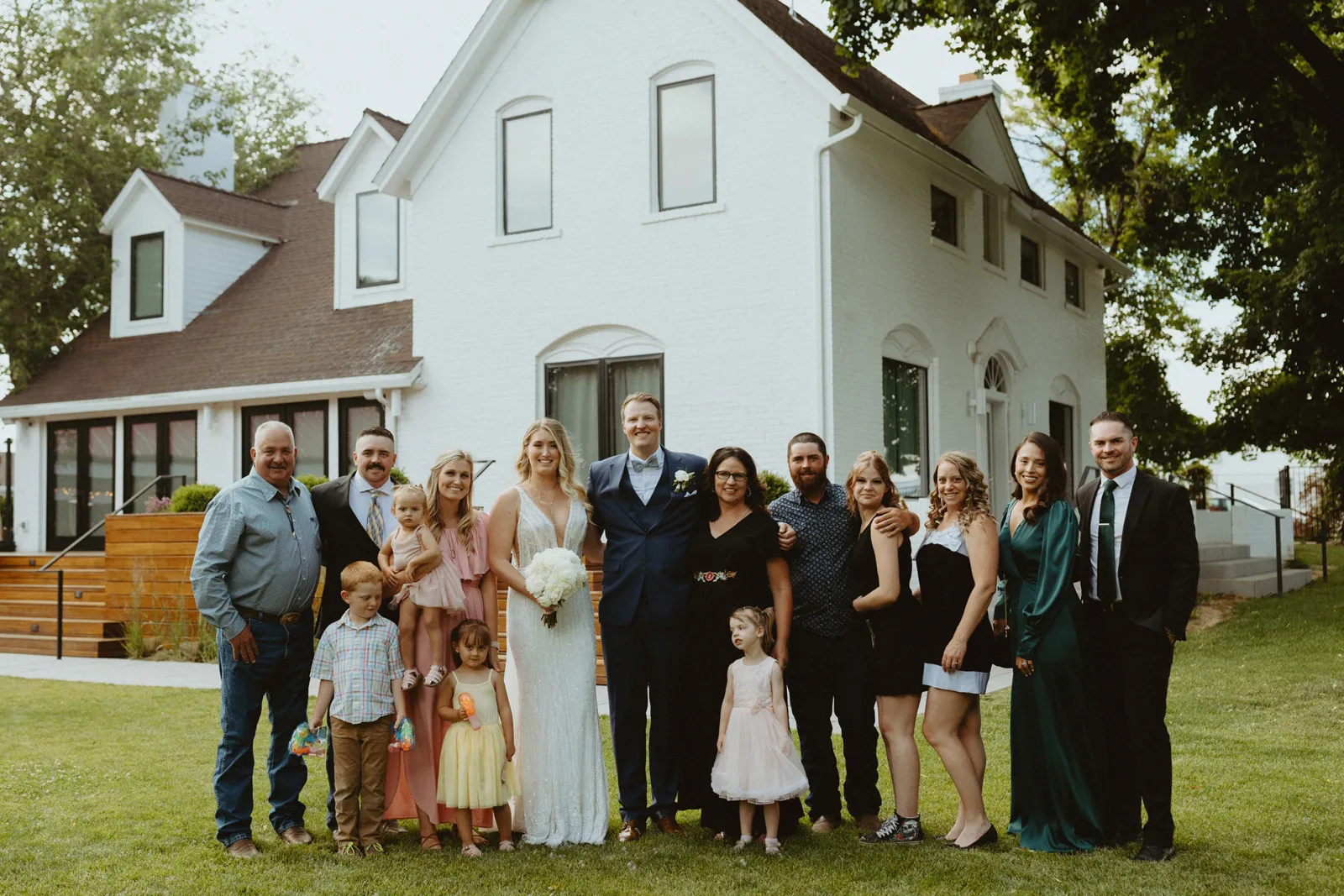 What else would you like to share about your big day?

I (Morgan) did a first look with my dad that is a core memory forever. It was so sweet and to have that private moment meant the world to my dad and me. Thinking about this moment brings me to tears every time! The officiant was our friend who was with us when we got engaged. Seemed like the perfect option to marry us!