Here to inspire you, it's Real Weddings Wednesdays! Today, we present Katie & Jason!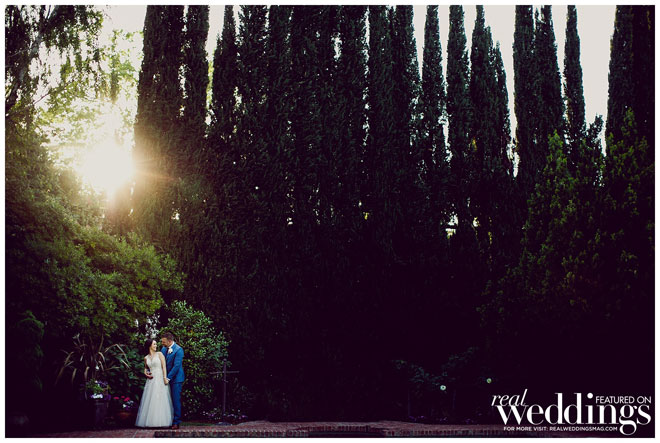 Tell us a little about you and your beloved: Jason and I met at a local fundraising event in April of 2017. It was, by chance, at the end of the night that Jason had connected with one of the friends that I was there with, so we all ended up going to a local bar (with arcade games) for a little after-event socializing. In my little black dress and red high heels, I asked if anyone wanted to play Pop-a-Shot with me. It was my favorite basketball game. Jason thought it would be fun to entertain my idea, so we played! Little did he know, I had some decent basketball skills. I won the game by a landslide, and at the same time won Jason over. He was impressed. I would say it was a slam dunk!
For the first year of dating, we spent much of our time traveling to places like Seattle to watch the eclipse from the Space Needle, Albuquerque to watch the International Balloon Fiesta, the Oregon Coast for a friend's wedding, Colorado to visit Jason's family and Scotland for my sister's surprise engagement. We also spent a lot of time in the kitchen, cooking and coming up with culinary creations such as dairy-free ice cream, lemon jelly, kombucha, homemade pasta and so much more. When we weren't adventuring out of town or in the kitchen, we were spending time with family and friends, blending our two lives together.
Then in December of 2018 on Christmas morning with all of my family together, we did what we always do–wore matching pajamas, laughed, took silly pictures and opened gifts. Little did I know, Jason had saved the best gift for last. He had hidden the ring inside the gift he had for me, and as I opened it up, he got down on one knee and proposed. It was the best Christmas present I have ever been given. We were committing to a life of adventures big and small, near and far, together.
Our engagement would be short and wedding planning quick! We looked at the year we had ahead of us, trying to coordinate with parents' and siblings' plans, and we realized that it was going to be tricky to find the perfect time for this wedding! By February, we figured out the date that would work, May 11, Mother's Day, a day that everyone in the family had saved to celebrate the moms. And what better way to celebrate the moms than get married. Ready, set, go! The most wonderful, personalized, romantic, fun wedding was planned in just three months.
What was the most amazing part of your day? The fact that we got to share our love with all of our closest friends and family. That was the most amazing part! I didn't stop smiling the entire day. It was all better than I ever imagined it would be. It was extra special to have my brother officiate the ceremony. He did an amazing job, and we just loved how personalized it was. Also, my 99-year-old grandma wasn't able to travel to the wedding, but we set up some time before the ceremony to FaceTime her. She had a glass of Champagne to celebrate with us, and it was truly so special for her to be a unique part of our day.
What else would you like to share about your big day? I have heard so many brides and grooms say that their day was so busy, and they were pulled here and there the entire time, so much so that they needed the day to happen again in order to actually enjoy it! That was absolutely not the case for us. Many thanks to the team that we put in place, from Dee and Kris Photography, who really set the tone from the very beginning, to our day-of-coordinator Heather, who took care of all of the details until the end of the night. We both felt like our day ran so smoothly, and we truly got to enjoy every single second of it. We never felt rushed. We enjoyed the whole cocktail hour with our guests. Our food was absolutely delicious, and we got to eat it! We also danced the entire night away!
Ceremony and Reception Site: Private Estate
Photographer: Dee and Kris Photography
Day-Of Coordinator: Heather Regan of MR DJ Event Services
Caterer: Heritage Dining & Provisions at the Waterloo Gun & Bocce Club
Cake and Desserts: Freeport Bakery
Flowers: Design with Floraé
Bridal Attire: Miosa Bride
Bridesmaid's Attire: David's Bridal
Groom's Attire: Macy's
Groomsmen Attire: Men's Warehouse
Hair and Makeup: All Dolled Up Hair and Makeup Artistry
Invitations: Vistaprint
Signage: Hoby Lobby
Favors: Plantable seed paper by Botanical Paperworks
DJ and Photo Booth: MR DJ Event Services
Furniture, Decor and Linen Rentals: Celebrations! Party Rentals & Tents
Transportation: API Limousine
Honeymoon Location: Mini-moon at Hanford House Inn in Sutter Creek; Honeymoon TBD
First Dance Song: "This Is It" by Scotty McCreery
Any advice you'd give to our readers who are planning their weddings right now? I planned my wedding in three months! I can be indecisive and overly analytical when I have too many choices or options to consider, so I knew that I needed to have a limited amount of time to work with. It forced me to trust my gut, make my choices and move forward. It actually alleviated a lot of stress because I couldn't second guess anything. It was all absolutely perfect. You can do it in a short amount of time!
Prioritize and invest in the things that will make the day run smoothly and be memorable for you and your significant other (photographers, day of coordinator, caterer, etc.), not the little tiny details that most people don't notice or remember. Also, this day is for you and your significant other. Having your guests there is a bonus, so make sure you are making you happy.
Additionally, take photos before the ceremony! It allowed us to enjoy the entire wedding ceremony and reception. And lastly, quality not quantity. Simple can still be extraordinary.
Anything that you would have done differently if you were given the chance? Even though perfection is not possible, it was the perfect day for us. We wouldn't have changed a thing!
Photos courtesy of and copyright Dee and Kris Photography, used with permission.

Want more Real Weddings Wednesdays Inspiration? Click here!