Happy Real Weddings Wednesdays, everyone! Today, we're celebrating Shena + Jeff and their scenic, mountainside wedding at Bear Valley Resort. This picturesque wedding is one you won't want to miss, so be sure to keep scrolling for more photos from Danielle Alysse Photography, along with some insights from the couple themselves. Happy Wednesday and happy reading!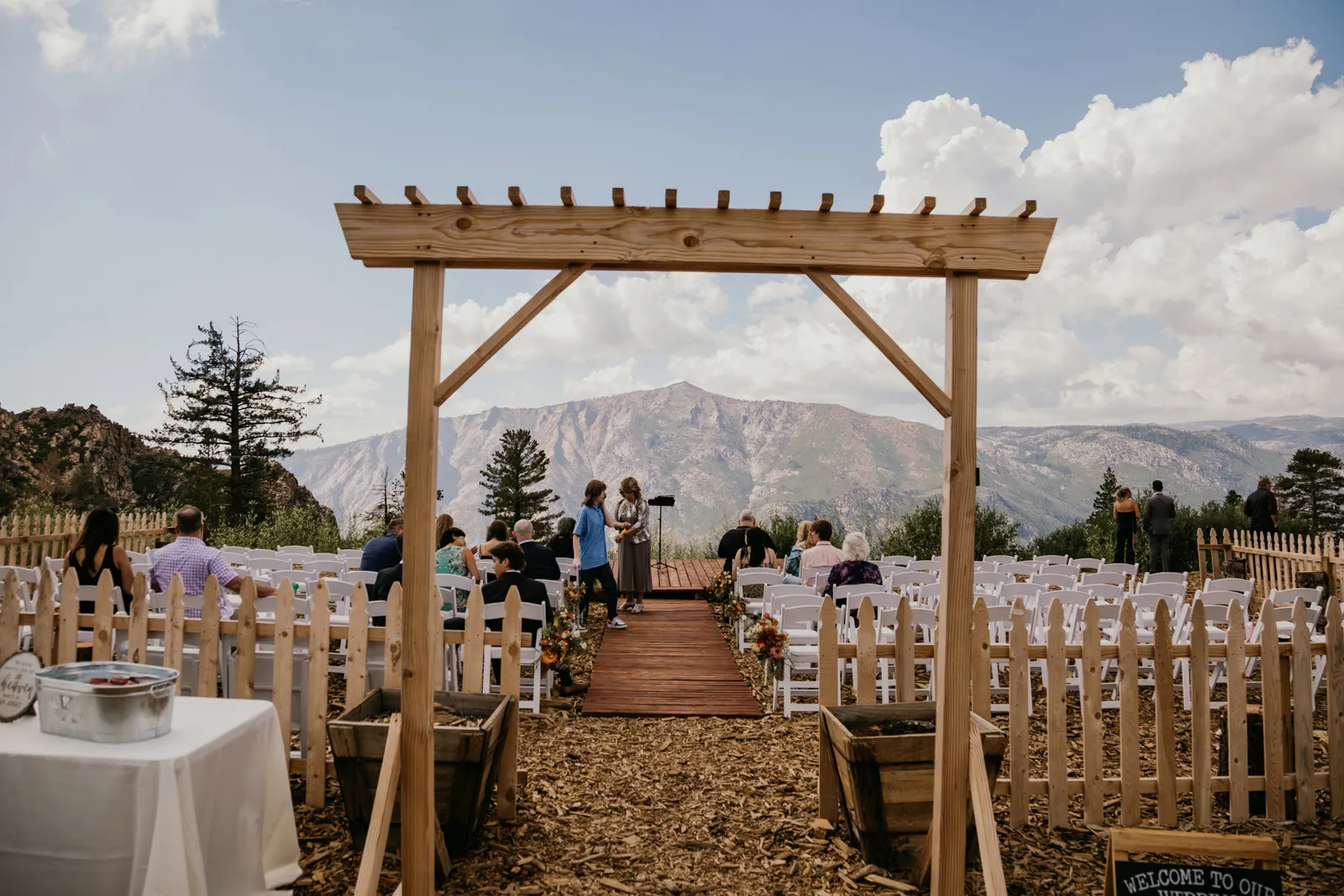 Tell us a little about you and your beloved.
Jeff and I originally met on Match.com almost 11 years ago. We had decided our first date would be in San Francisco. We met at Pier 23 for an icebreaker cocktail, walked up to City Lights Bookstore where Jeff bought me Jack Karouac's On the Road, stopped at Vesuvio for another drink, and finished the evening at Comstock Saloon for dinner. It was such a fantastic first date that we decided to recreate it for our engagement photos! Danielle did an epic job on those as well! Fast forward eight years when we go to Lake Tahoe for what I think is my 40th birthday getaway, when Jeff proposed on a trip with our nearest and dearest friend around us! The planning of the wedding was assisted in the use of Theknot.com. It helped keep my timeline in check and reminded me of details that I may not be aware of, or had forgotten. We both had a destination wedding in mind, and originally it was going to be Cancun, but unfortunately, COVID, travel restrictions, vaccination requirements, and quarantines were a thing, so we changed our plans to be a more local spot, but still an experience. We also knew we did not want to sort out vendors, so we were looking for a venue that had many available options.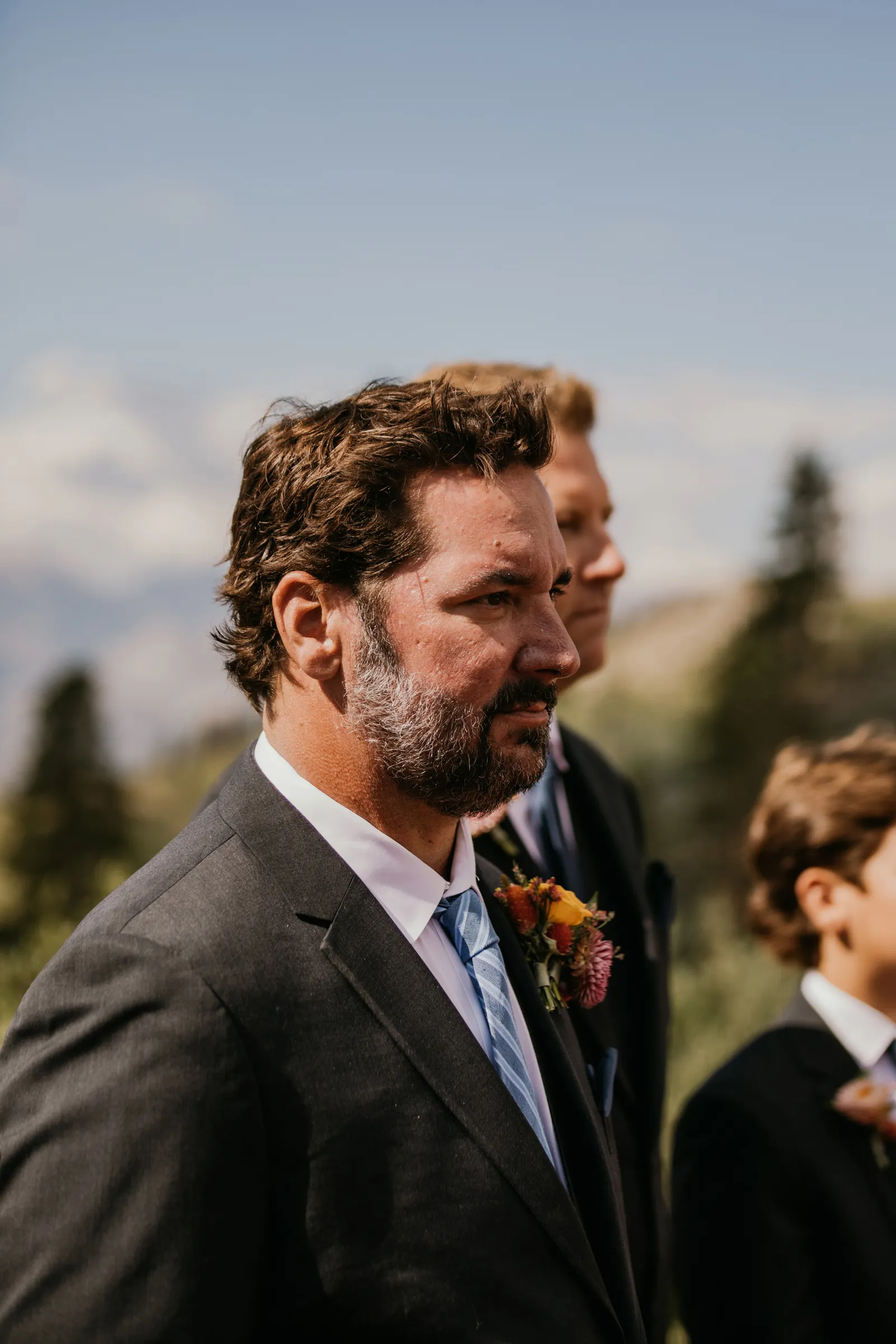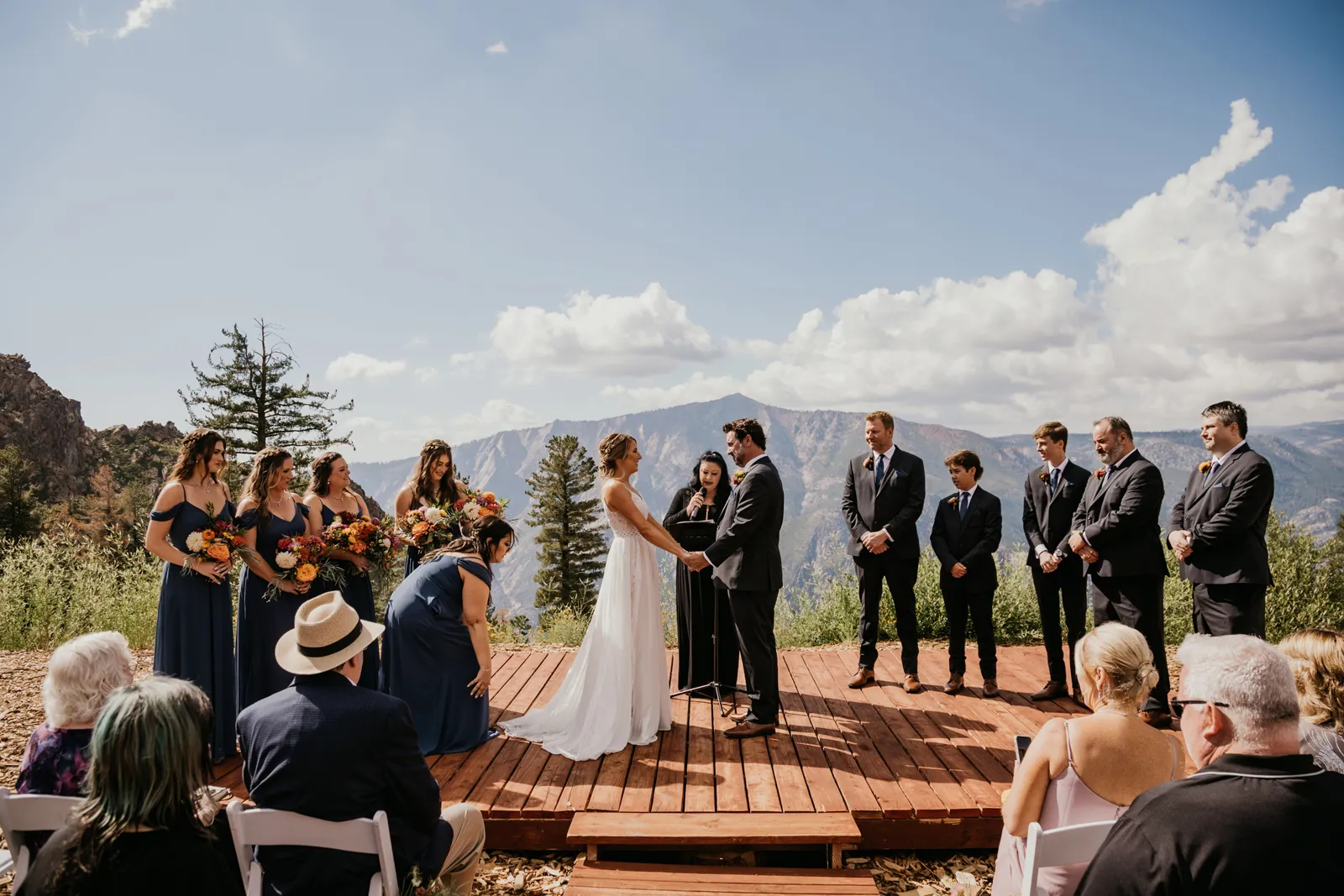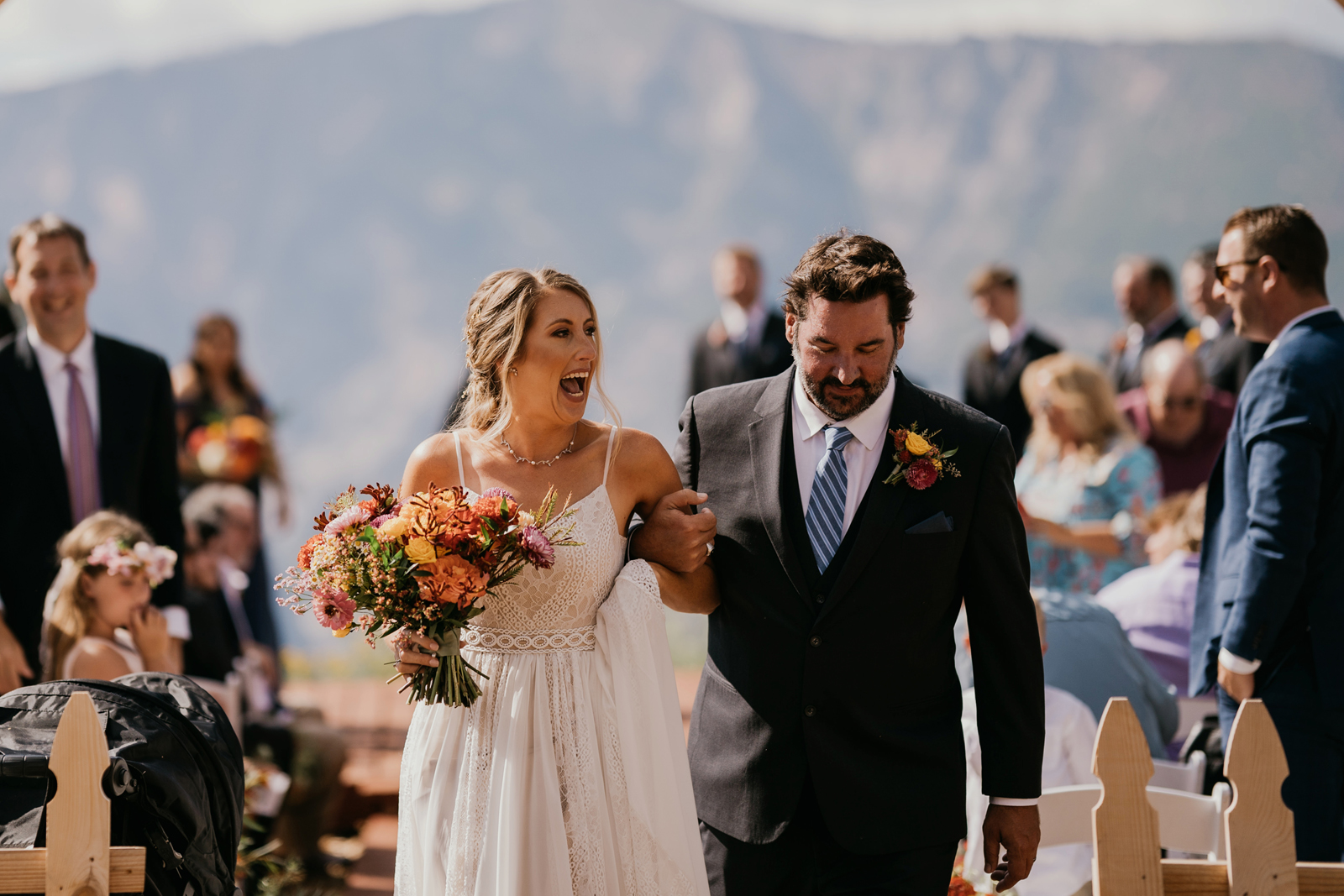 What was the best part of your wedding day?

Aside from the breakfast burrito that the Best Man brought me in the Bridal Suite that morning while sipping on mimosas and having hair and makeup done? My husband would say seeing me trembling like a leaf. I'm the strong one, he doesn't see me so vulnerable and it struck a chord with him. I feel like it was when we were at dinner, and we were seated at the head table. I could look up and over our closest friends and family from all across the country, from all periods of our lives enjoying each other's company and having a grand time.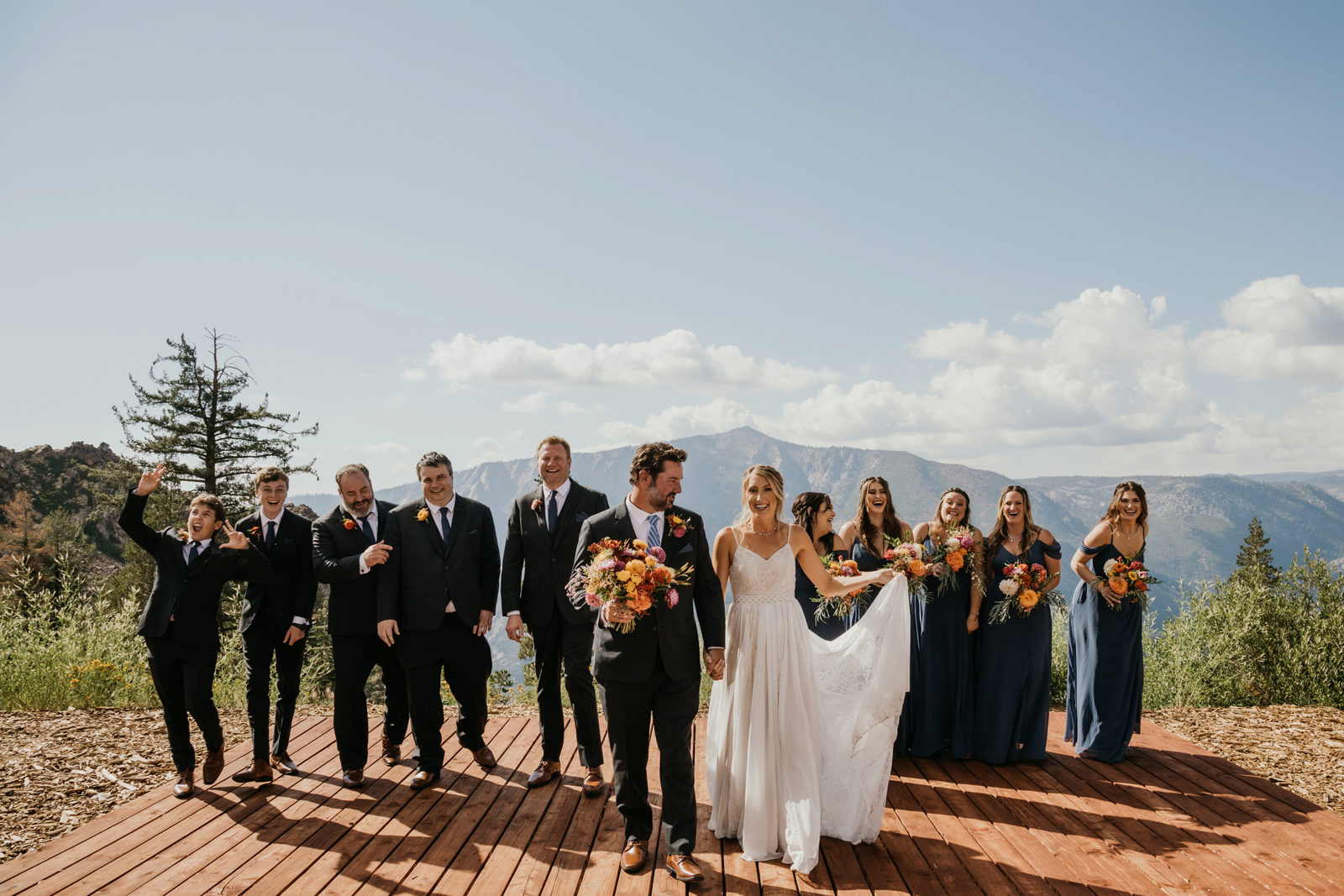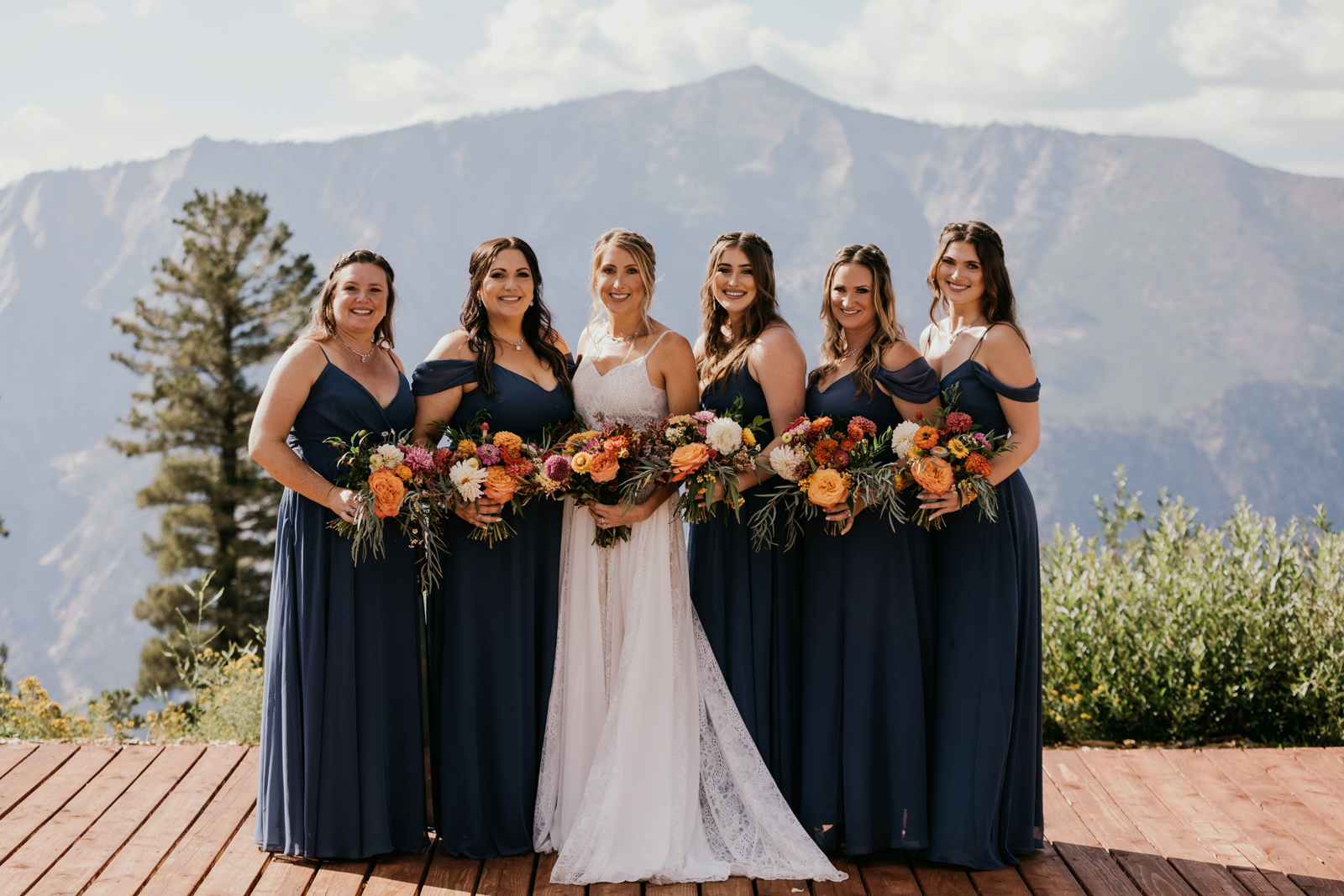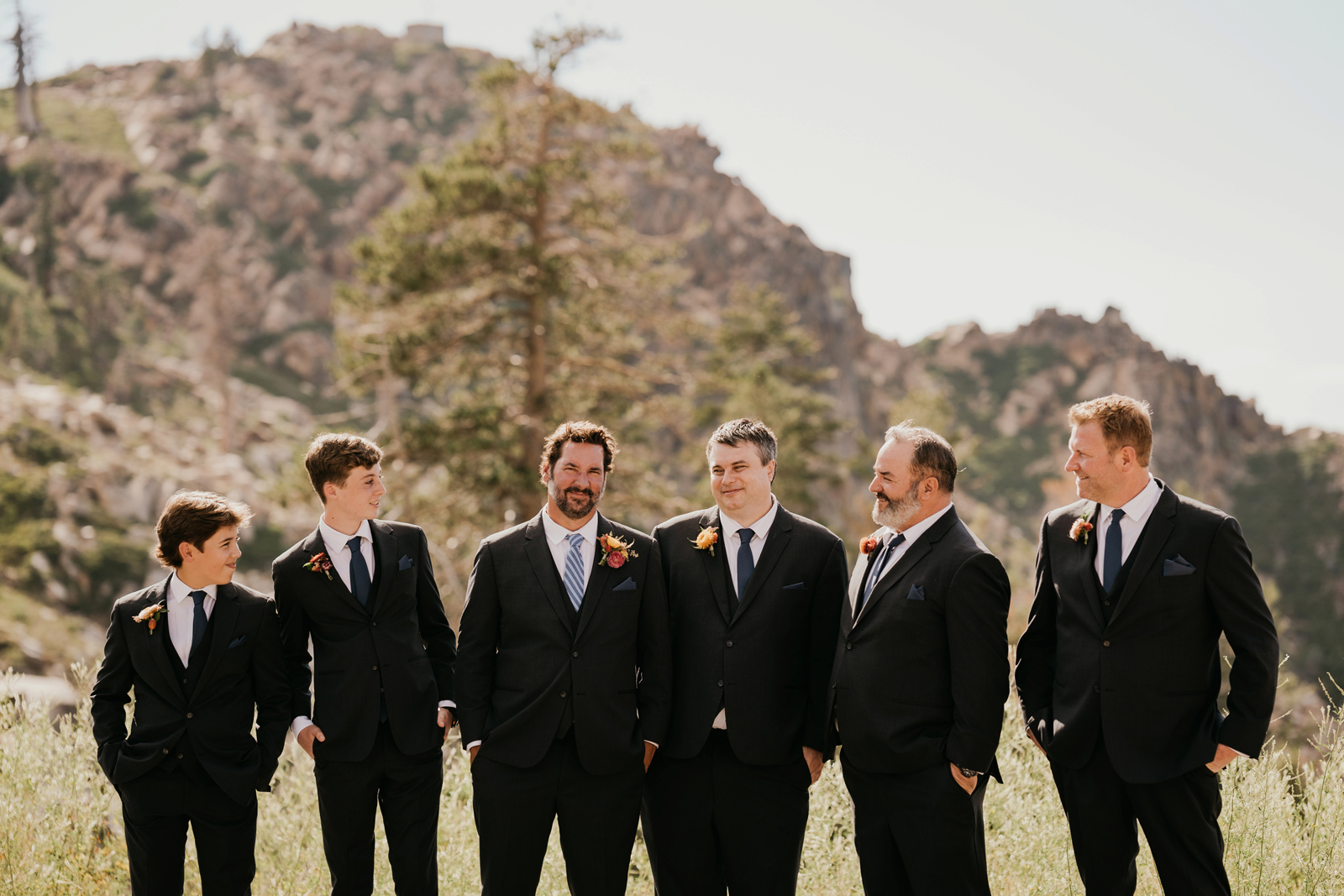 What else would you like to share about your big day?

It goes by so fast. Having the entire venue with everyone invited staying there with us over a long weekend was the best. It wasn't a four-hour window of time that flashed by in an instant causing the memory to be a blur. It gave us time with everyone. Every single guest spoke at one point, everyone had an encounter, a moment. They legitimately got to know one another in a way that just is not possible in a traditional wedding format.