It's Wednesday, everyone, so put down your planners, grab a snack and kick your feet up because it's Real Weddings Wednesday! Today's wedding features Tina + Andrew's gorgeous Old Sugar Mill ceremony, complete with tons of photos that are sure to inspire. Don't forget to check out the bride's dress from Brides for a Cause, a nonprofit resale organization whose proceeds benefit local charities supporting women. In addition to a beautiful venue and gown, the details on the cake (thanks Baker & A Black Cat!) are almost too pretty to eat. Keep scrolling to read about Tina + Andrew's special day, and to see more photos.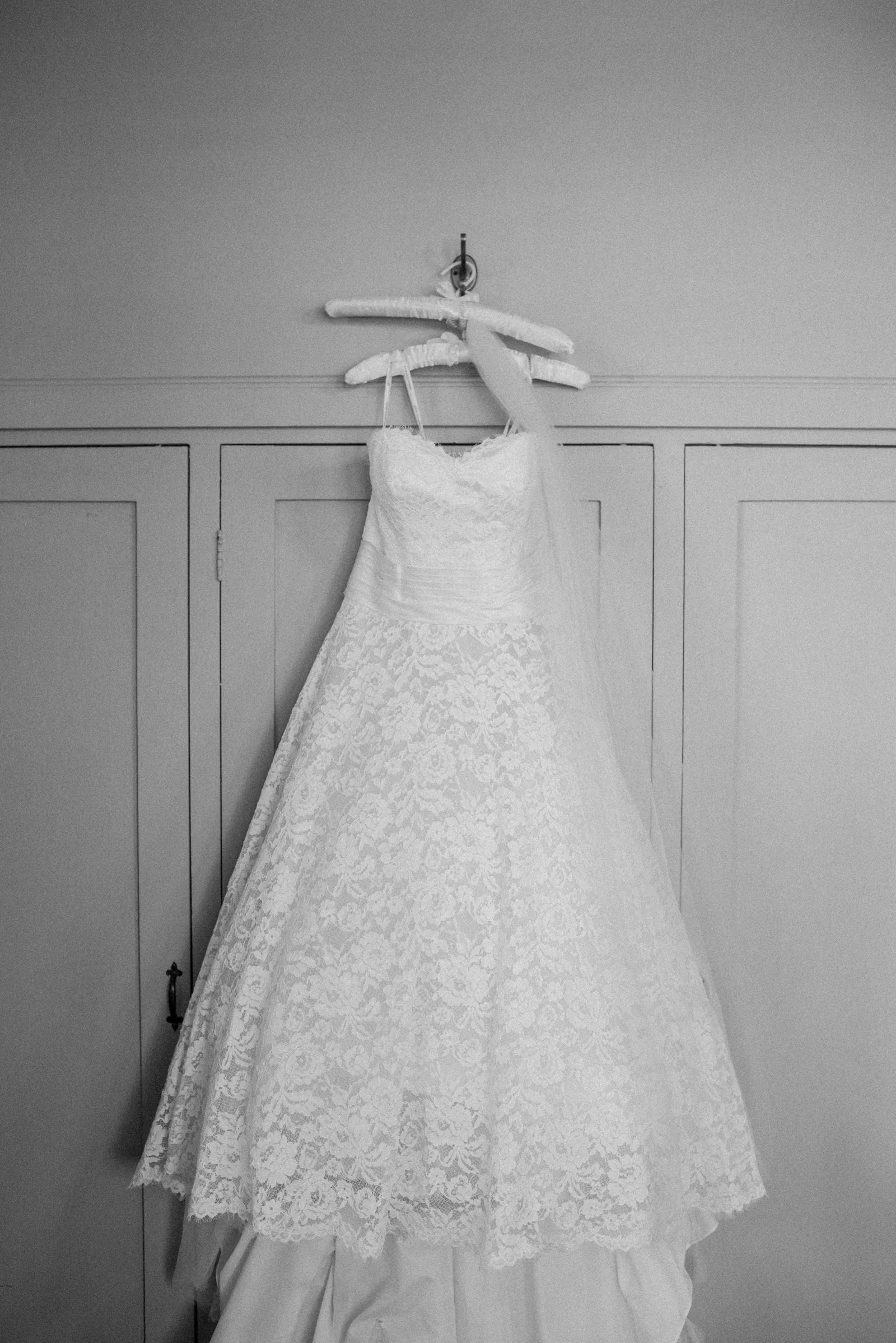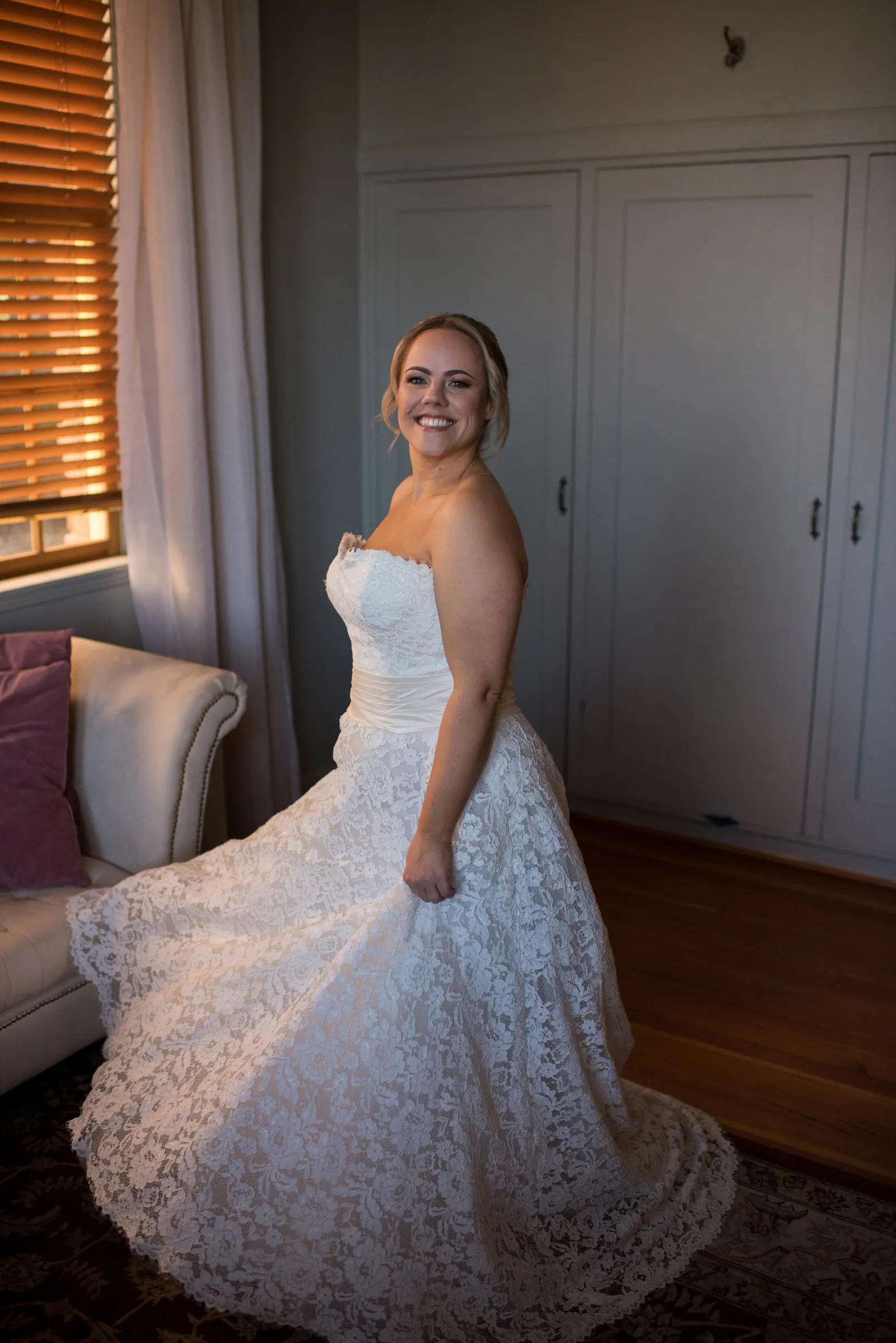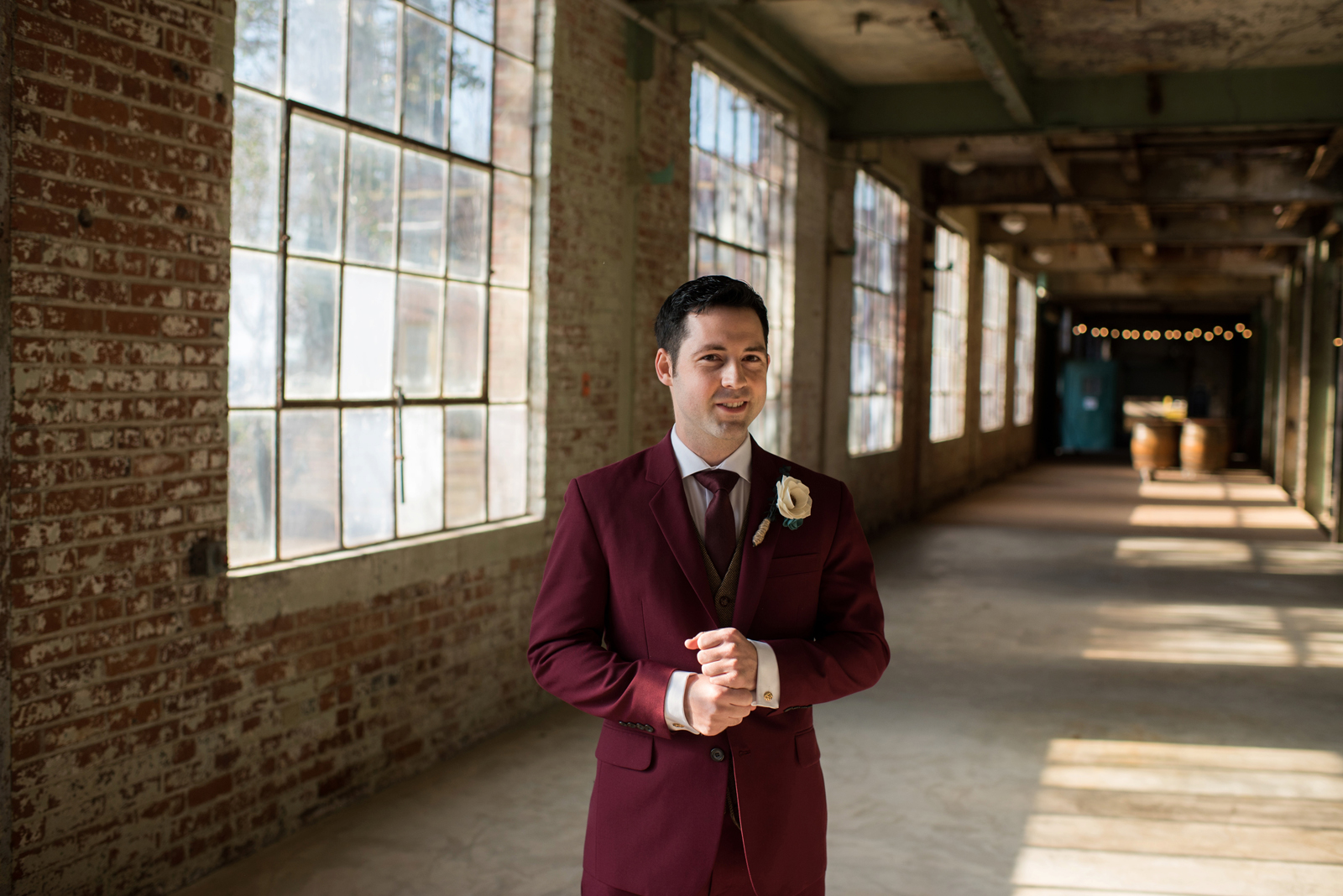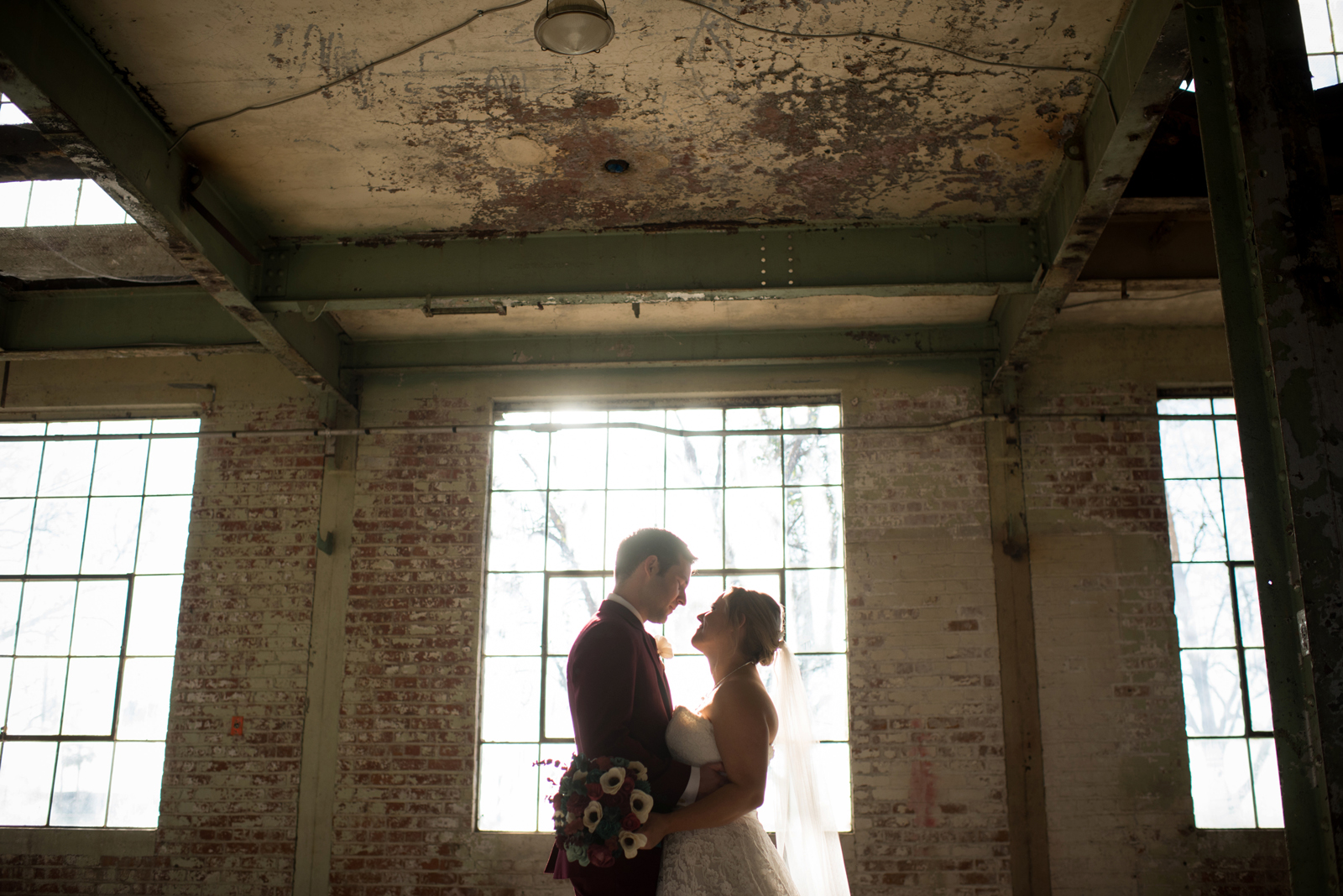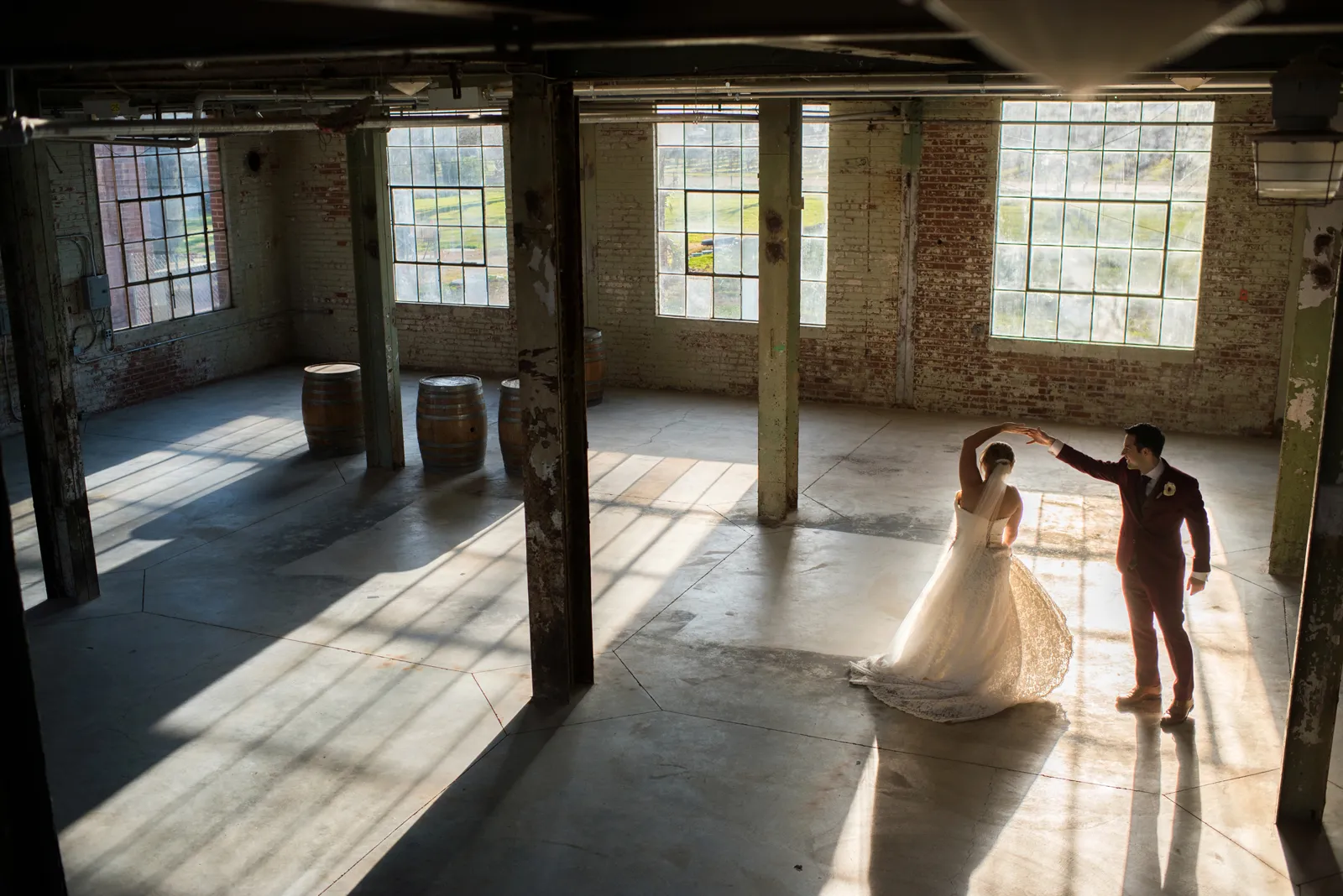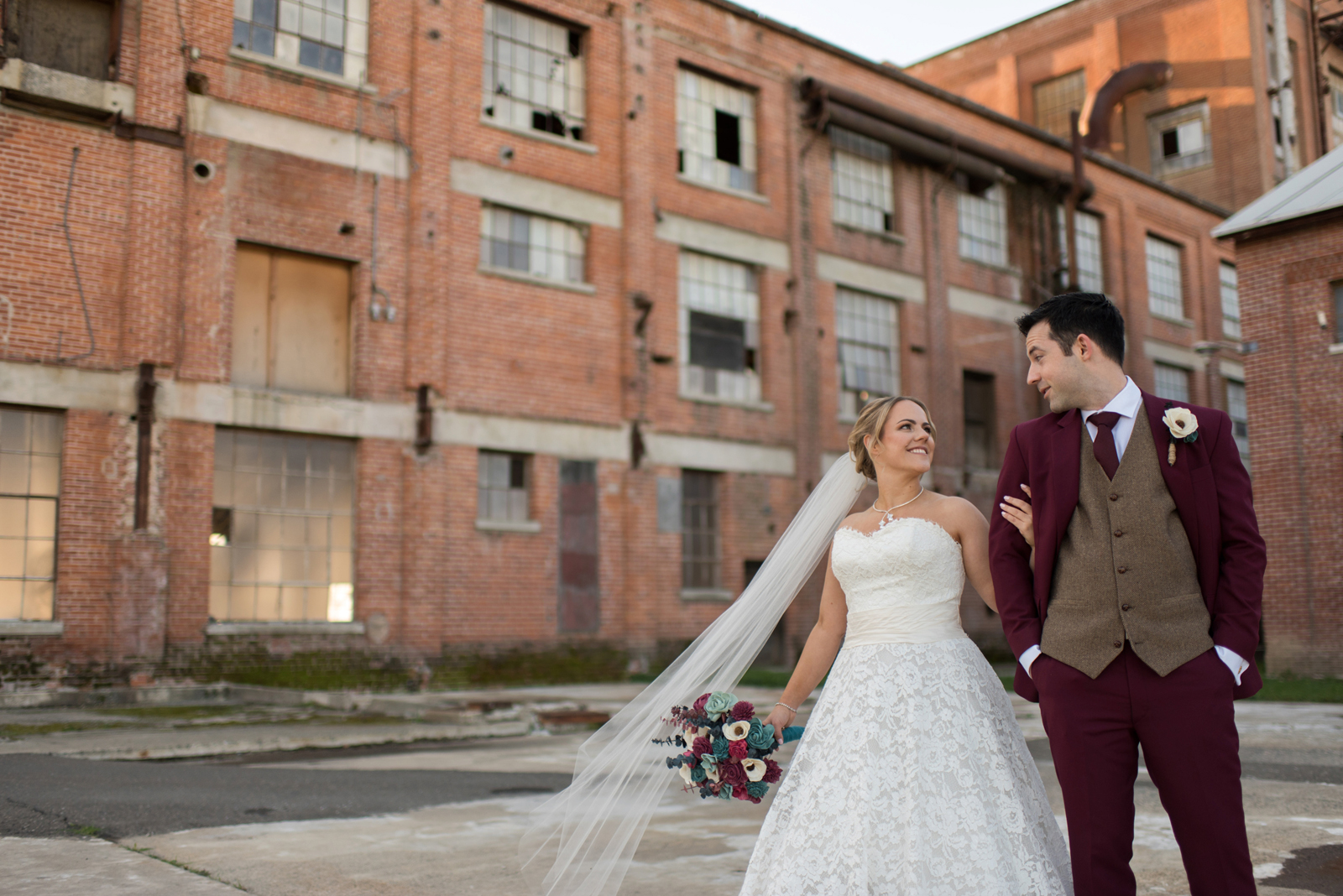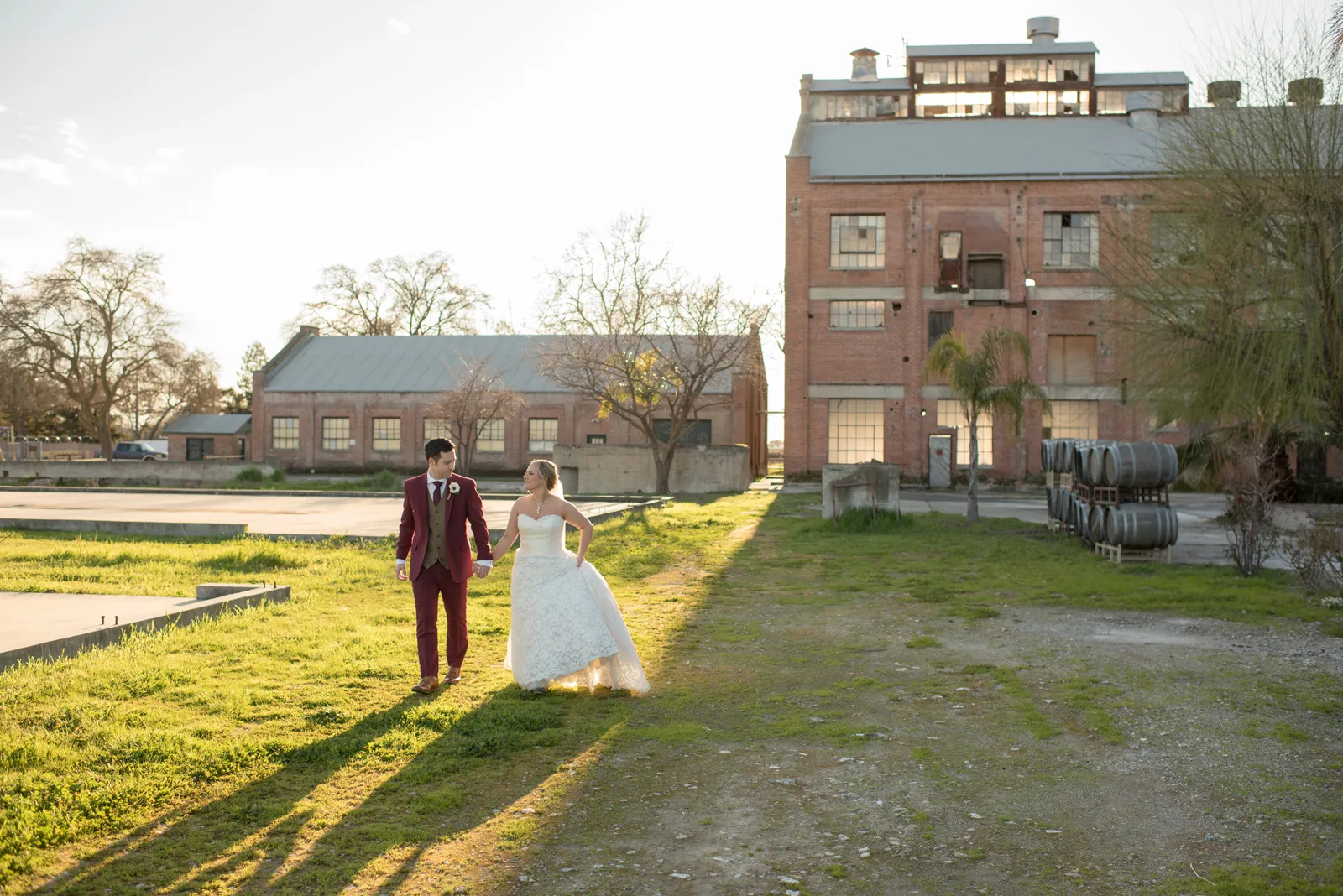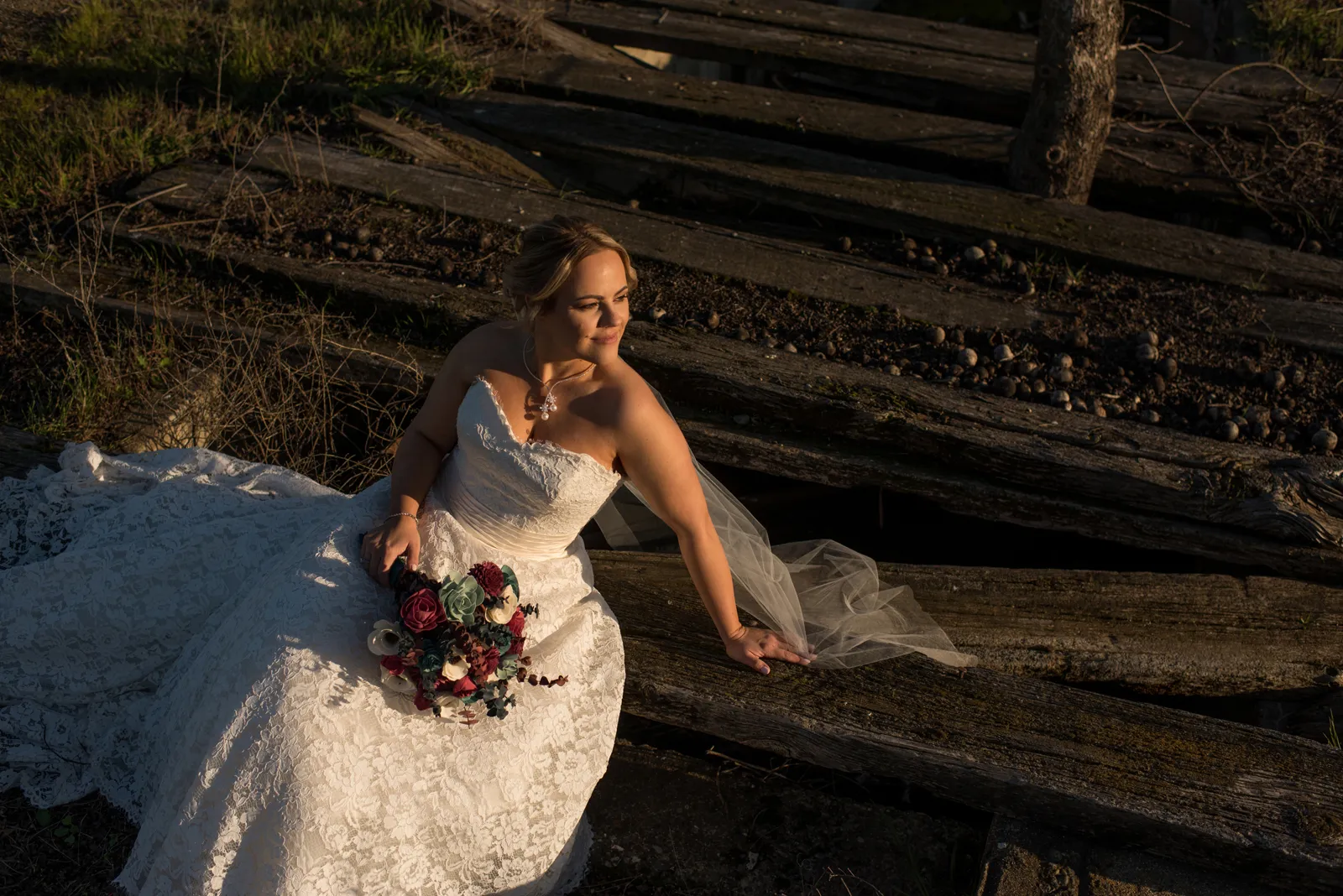 Tell us a little about you and your beloved.
We met while we were living in Alexandria, VA. On our first date, we ended up walking around beautiful Old Town Alexandria until the early hours of the morning because we were having such a good time talking and getting to know each other. We moved out to the West Coast about two years ago, then in March of 2022, Andrew said he wanted to do an escape room to decompress from work. We love doing escape rooms together and there was a place we hadn't visited yet near our house. What I didn't know was that Andrew had been working with the staff there for months to plan an amazing proposal at the end of one of their rooms. I should have picked up on the fact that he seemed to know the answer every time we got stuck on a clue. I was completely surprised when the last puzzle opened to a riddle about a ring, and he got down on one knee. From there it was a whirlwind with less than a year until our February wedding. (We just couldn't wait!) Planning the wedding was a great experience, even with the occasional and lofty hurdles that can be thrown at you. We coordinated early on for the vision and combined our two styles into a wedding that felt truly representative of us as a couple.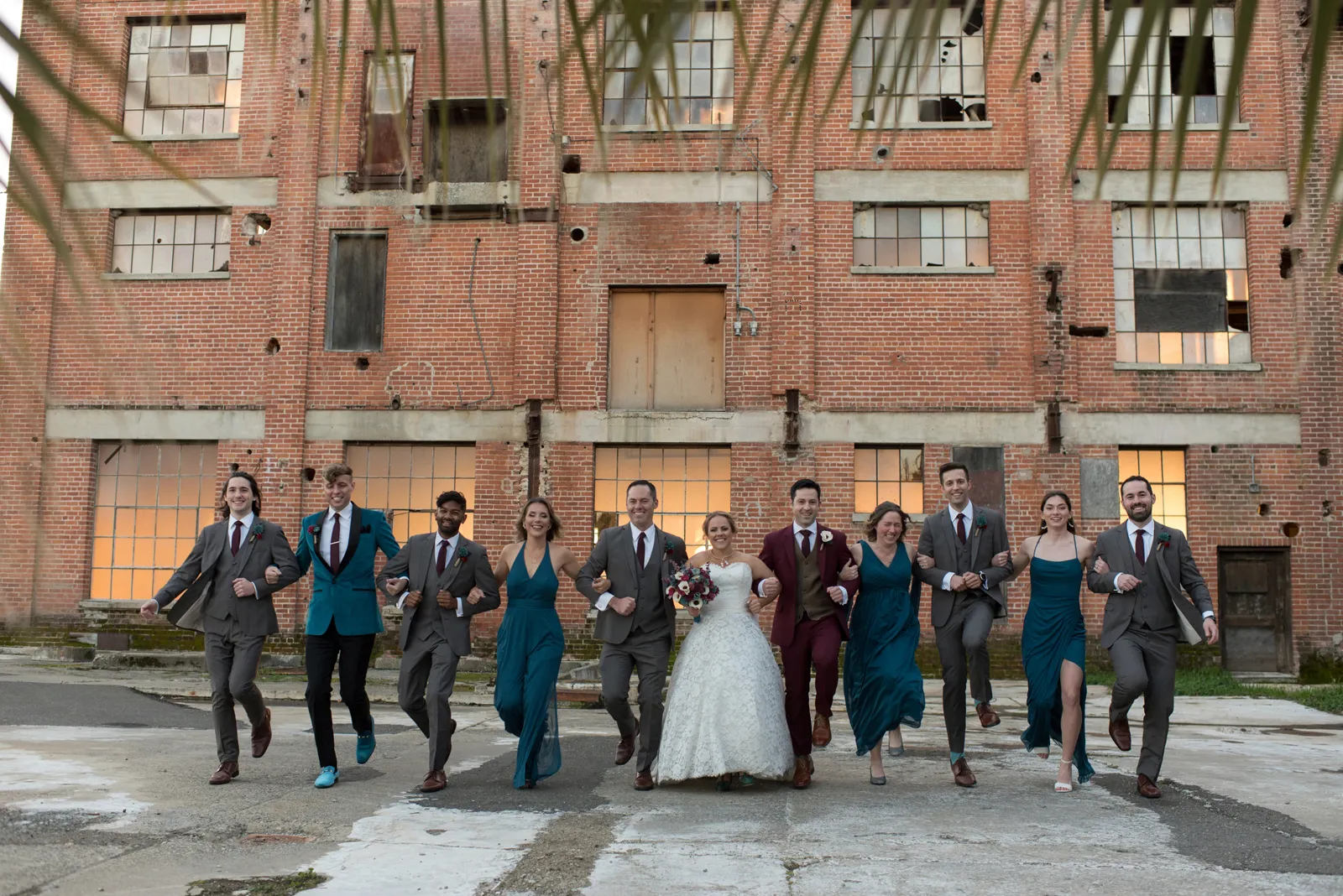 What was the best part of your day?

Tina: We knew the first time we saw the Old Sugar Mill in person that we wanted to have our wedding there, with all its grandeur, history, and haunting beauty. So one thing I loved during our big day was exploring together and taking photos around the gorgeous old mill and grounds. I also loved having a private last dance at the end of the night; it was a romantic and perfect way to end the day.
Andrew: With all the dancing and fun at the reception, I still think my favorite part of the whole day was the ceremony. Being up there was such an incredible moment that somehow managed to be both powerful and intense, yet fun and playful. Having our family and friends there while we said our vows, with the occasional adorable interruption from the under-5 crowd, made coming together as one an unforgettable moment.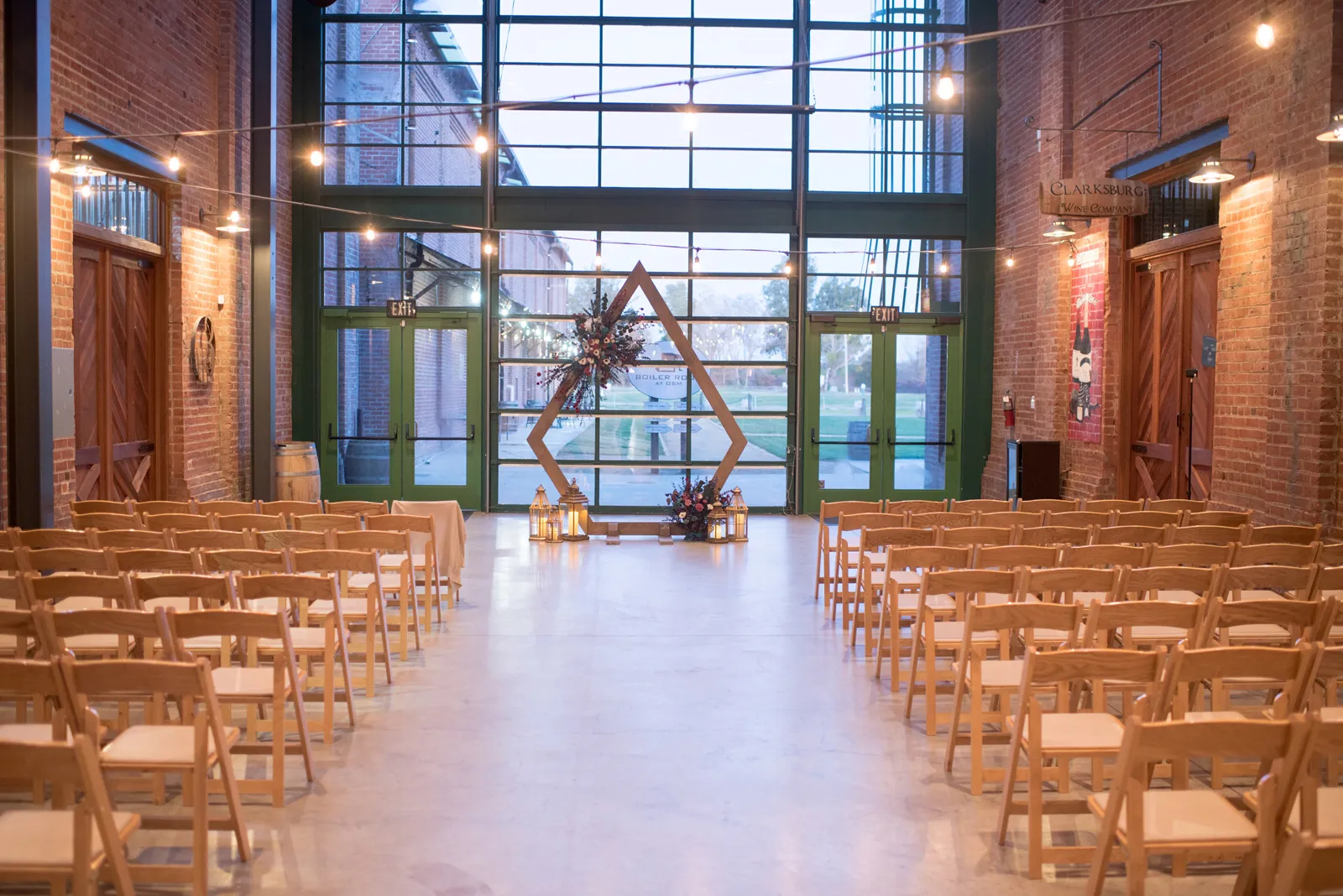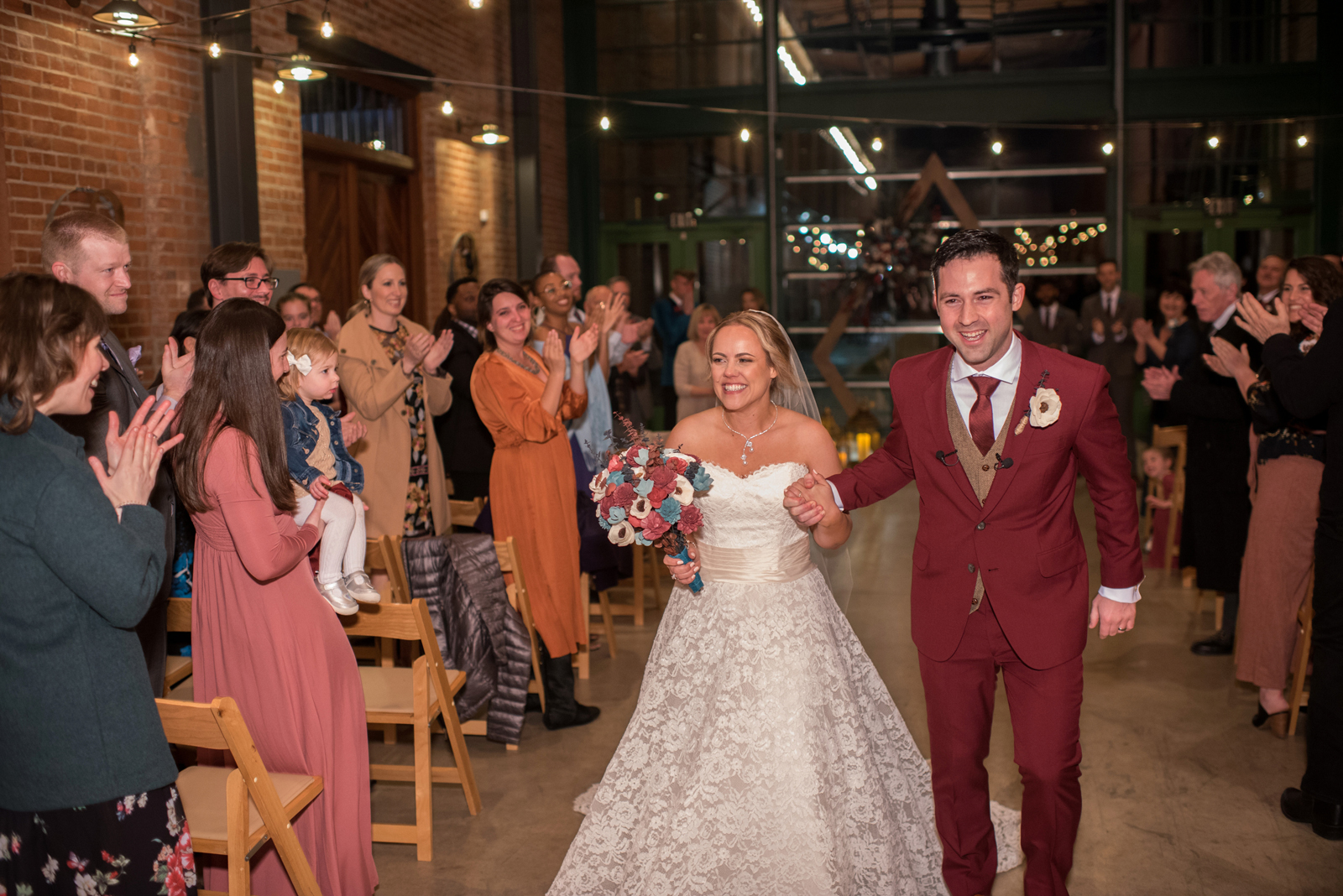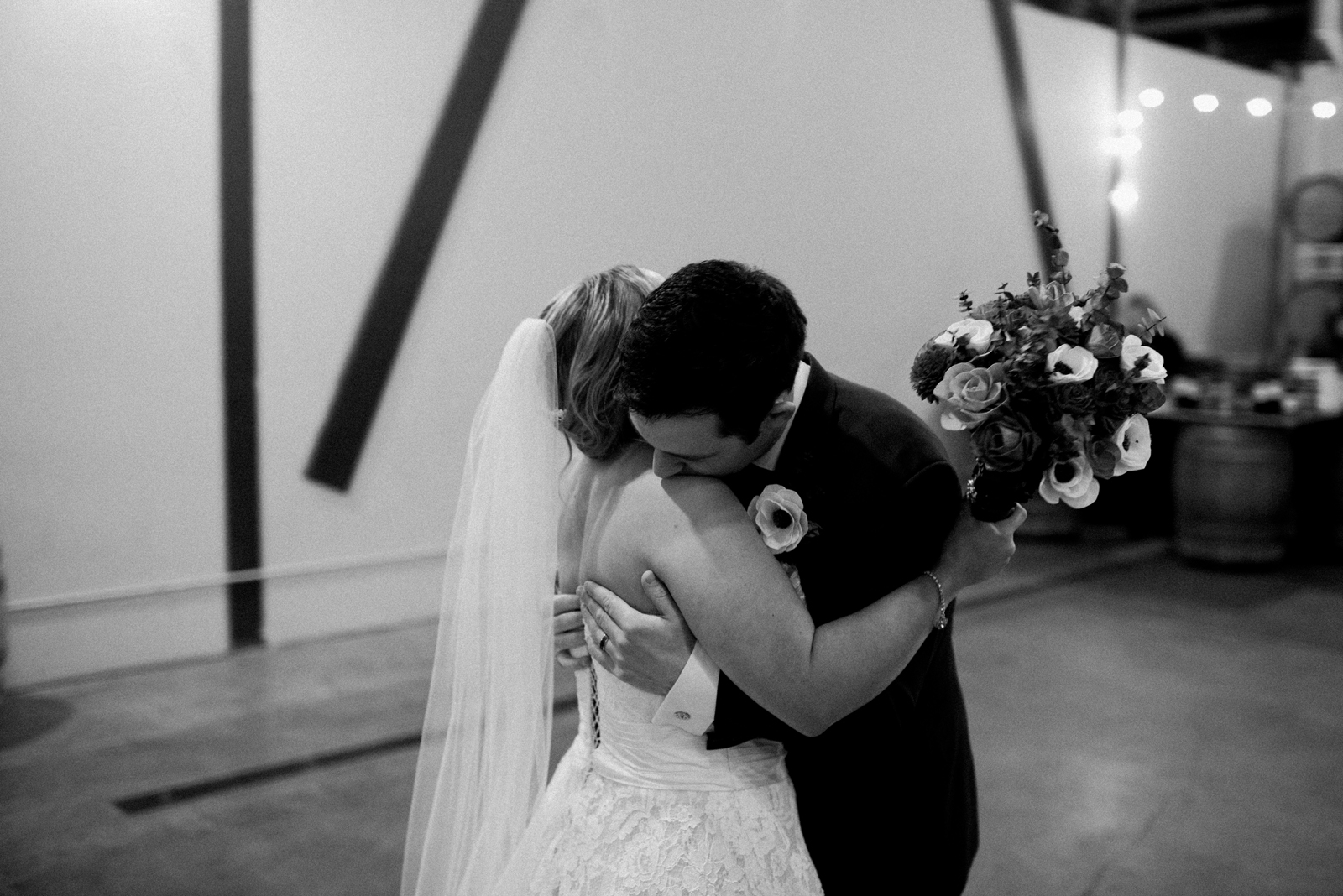 What else would you like to share about your big day?

The Old Sugar Mill's broken and beautiful boiler room and mill gave our wedding a timeless and almost haunted feel that was absolutely our vibe. The atmosphere helped inspire our honeymoon train trip throughout the U.S. after the wedding. The train ride itself was magical, but we planned the extra twist of staying at a supposedly "haunted" hotel at every stop for an extra spooky ambience (plus lots of ghost tours!). We really appreciated all the donations to our Honey-fund that made that adventure possible. It was already a treasure having so many family and friends fly in for our wedding from afar; the additional gift of an incredible honeymoon experience really meant a lot to us, and we're so thankful.