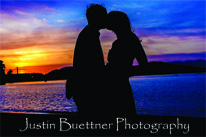 Justin Buettner brings an unique background and perspective as a wedding photographer. He has served as director of photography for motion pictures in Los Angeles and was the director of graphical content for Jewlry.com before relocating to Sacramento and starting his own business. Justin has been shooting weddings for the last six years in which time he has shot over 130 weddings. Not only does he work hard at getting beautiful pictures but puts forth the effort to make the experience fun. Justin realizes not everyone likes to be in front of the camera and he knows how to bring out natural smiles through humor and interactivity, which by the way make for the best pictures.
0 out of 5 stars (based on 0 reviews)
Excellent0%
Very good0%
Average0%
Poor0%
Terrible0%
There are no reviews yet. Be the first one to write one.
Top