Founder, owner and talent behind Baker & A Black Cat, Nikki, graduated from Le Cordon Bleu's Pastry and Baking program with high honors. After working in the production bakery at Epcot, Walt Disney World, Nikki made her way back to Northern California to focus on baking and cake decorating. With cats (predominately black cats) as a constant in her life, the unique name for her blog and custom cakery business was born.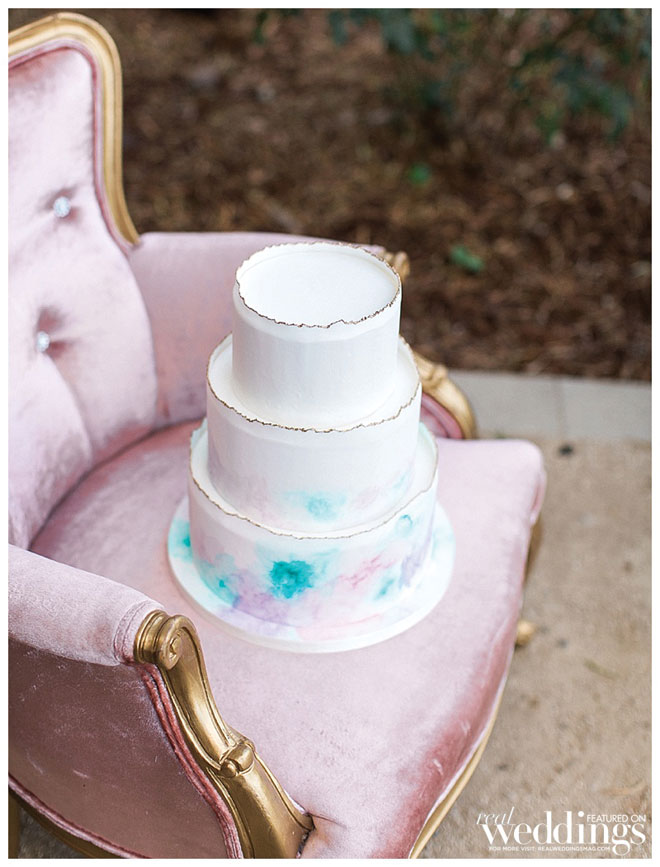 We love pretty things; we can't help it! So we may have spent a little too much time drooling over the stunning cakes in Nikki's gallery and dreaming up our own combination of flavors from the lengthy list of cake, filling and buttercream flavors. Sign us up for the S'Mores cake with Toasted Marshmallow buttercream. Yum!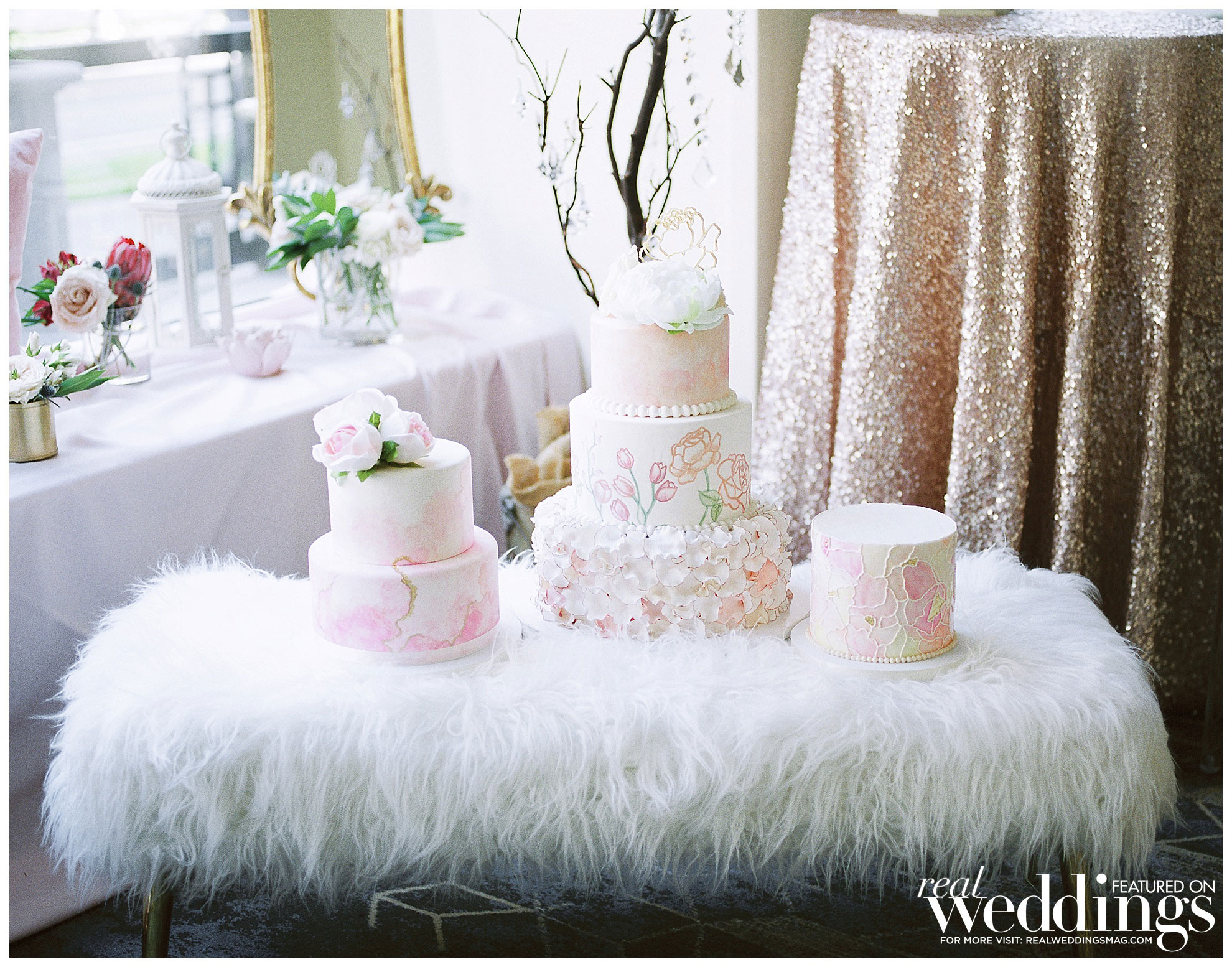 Which flavor combination would you choose? Book your tasting with Baker & A Black Cat today!
For more information about Baker & A Black Cat, log on to Bakerandablackcat.com or call 530-748-5366. And, make sure to "like" Baker & A Black Cat on Facebook here, Facebook.com/bakerandablackcat.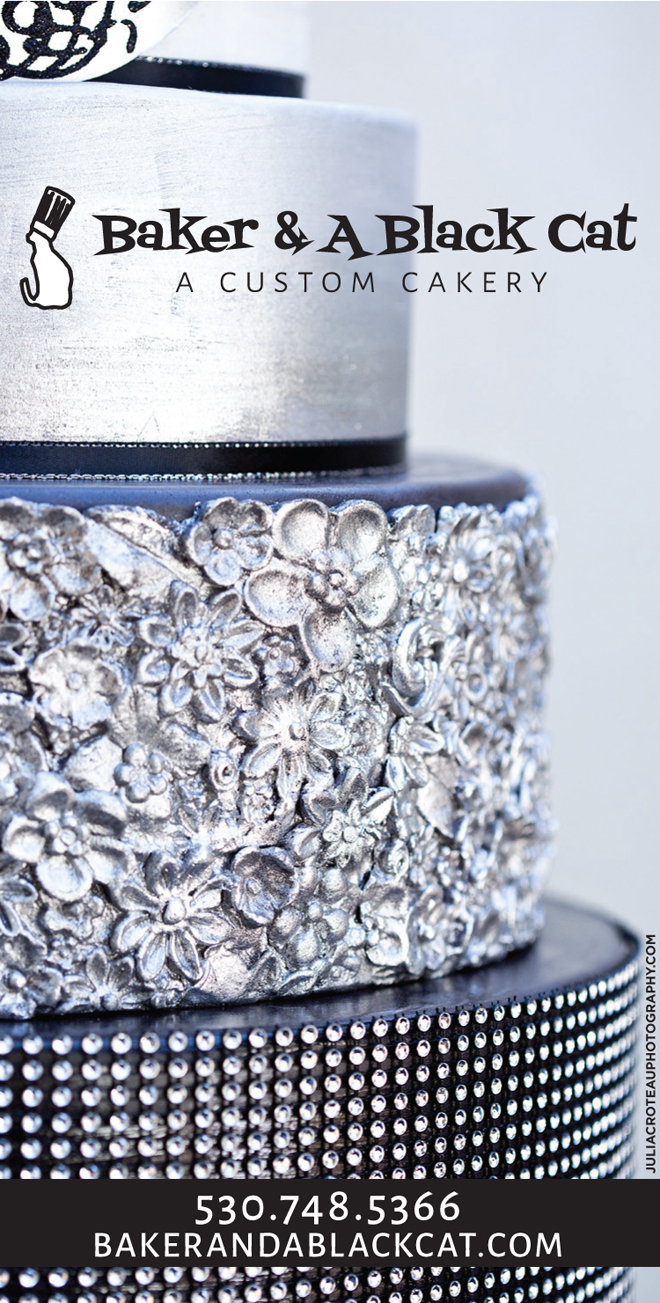 Real Weddings editorial photos by Ty Pentecost Photography.
Blog post by Real Weddings Magazine's writer, Kelley Saia.
Subscribe to the Real Weddings Magazine Blog! Click here:
[subscribe2]