Not looking for that "timeless" wedding style? Looking to stay on trend like you do the rest of the year? Our friends at Always Elegant Bridal & Tuxedo have their picks for the top "It" dress styles of the year.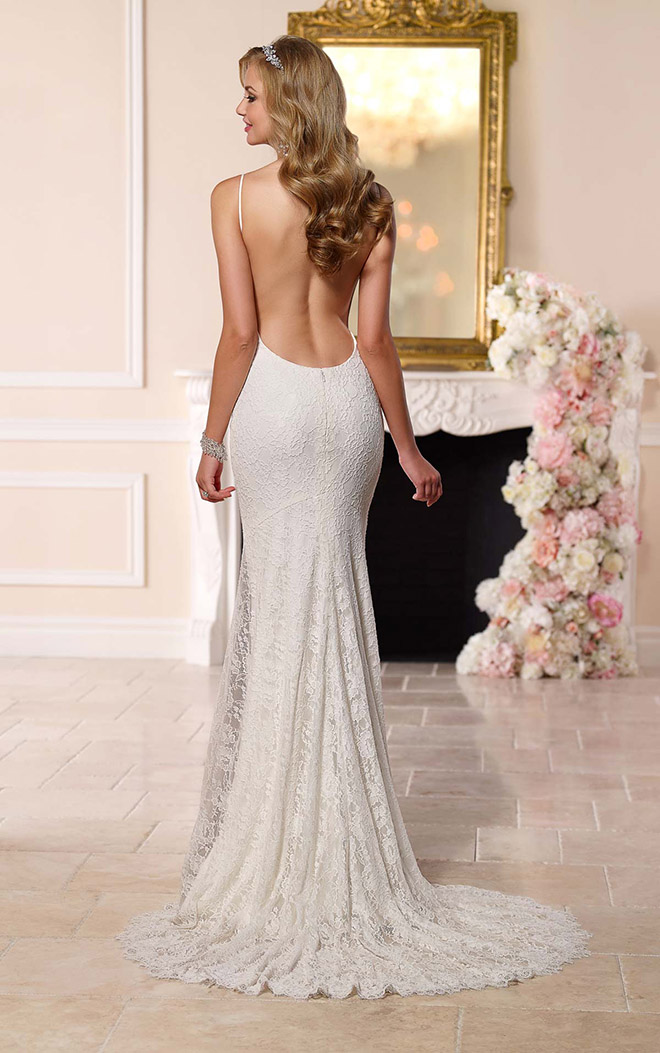 Dramatic Low Back – Stella York Style 6182
Your wedding look should be a 360 degree view, since your guests will spend a great deal of time looking at you from behind during your ceremony. And since you've spent the last year getting in perfect bridal shape, what better way to show it off than with a dramatic low back dress?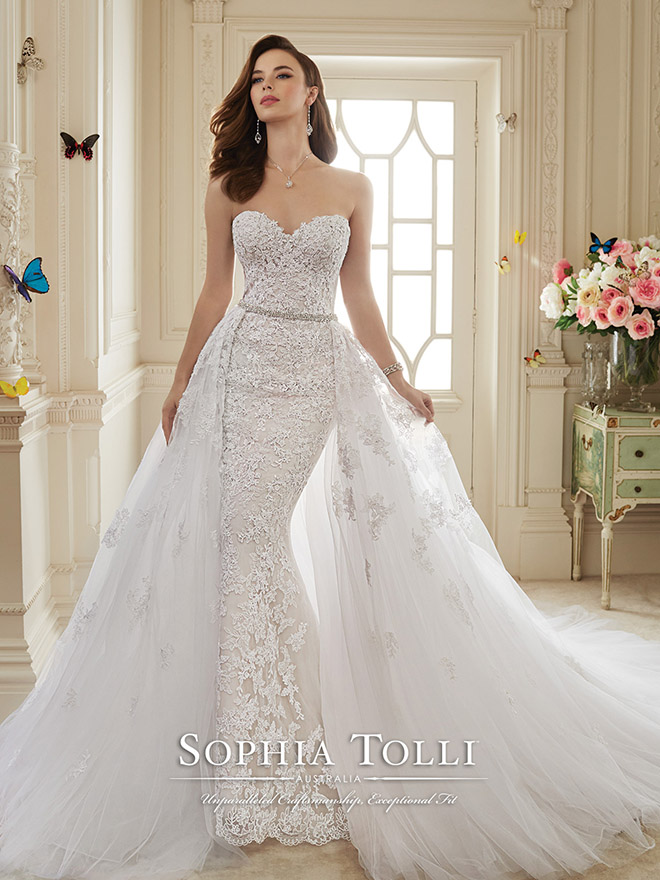 Two Pieces – Mon Cheri Y11652
Who doesn't love two-for-one deals? This two-piece trend allows brides to have two separate looks or one amazingly unique look. Wear the overlay skirt during the ceremony to add drama, and remove it for the reception to let guests know you are ready to party!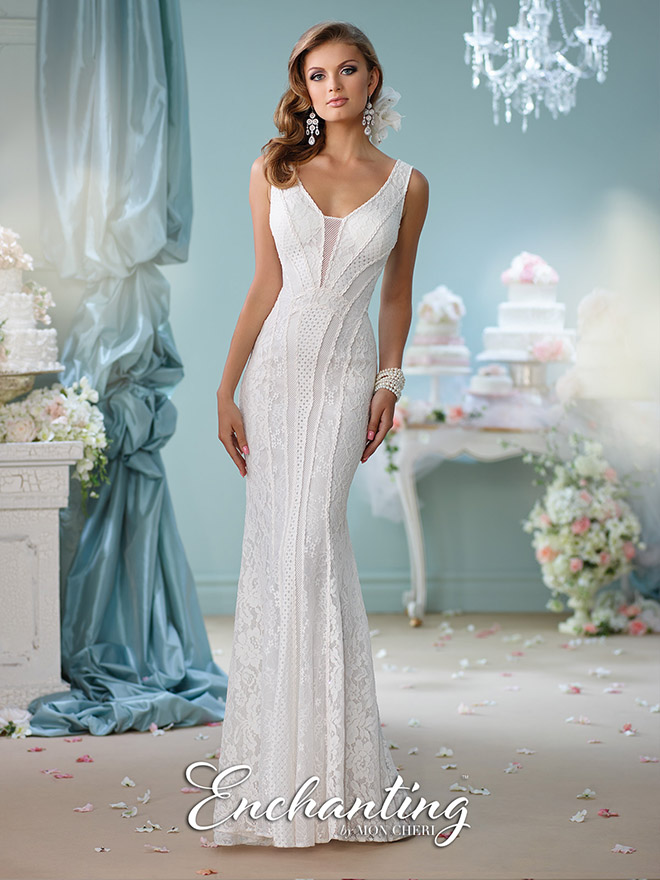 Texture – Mon Cheri 116138
The wedding industry cannot seem to get enough texture this year. From table-scapes to bouquets and especially gowns. This is a great option to include current trends while still achieving a timeless or traditional look.
We love trends! They keep fashion from getting dull, they add an element of surprise and they allow women – and men – to express themselves. But they can also be overwhelming. Remember to try on lots of styles when dress shopping, and pick the dress that makes you feel the most beautiful and the most like, well, you!
Always Elegant Bridal & Tuxedo
Alwayselegantbridal.net
1199 Butte House Road in Yuba City
530-755-4282
Photos courtesy of and copyright (in order of appearance) Stella York and Mon Cheri.
Tune into the Real Weddings Blog next Friday for more fashion inspiration…!
---
Blog post by Real Weddings Magazine's writer, Kelley Saia. 
Subscribe to the Real Weddings Magazine Blog! Click here:
[subscribe2]