Welcome back to another installment of Real Weddings Magazine's Partner Profiles!
This week we highlight Michelle Hewitt, owner of Valley Images Photography. If you've been wanting to learn more about Valley Images Photography, now's your chance! Take it away, Michelle…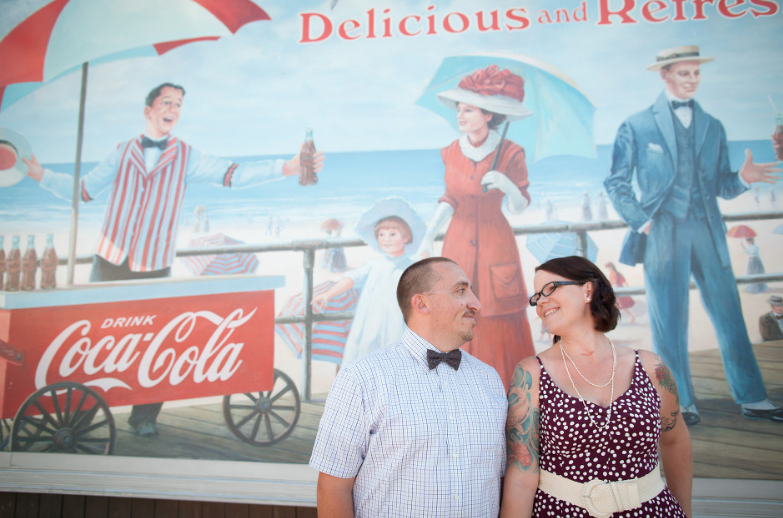 Valley Images Photography
Tell us a little about your company? Born out of the pure pain of having to take my kids to the local mall photo shops, I picked up a camera and thought "there's gotta be a better way" and 6 years later…here I am! Painlessly capturing the beauty of my clients lives!
When did you establish your business? 2010
What sets you apart from your competition? I keep my business about the heart of my photography. I care more about my clients and producing images they'll cherish for a lifetime than the bottom line.
Where do you find inspiration? Everywhere. But mostly with light. Light symbolizes so much in this life, and to be able to capture it just as we see it is a constant inspriation.
What trend do you see coming for weddings this year? I see individuality, not Pinterest, making a comeback in wedding trends!
Are you on social media? Yes, you can follow me on Facebook HERE and Instagram HERE.
What professional organizations are you a member of? PPA
Can you share a funny/embarrassing/touching story about one of your clients? I was shooting a wedding in Big Sur last year. The bride's sister (her best friend) was due to give birth any day, so she was unable to attend the wedding. The ceremony site had no reception and the bride was having a bit of a panic attack. Knowing only her sister could help bring her back down, everyone was trying to get any reception to call her to no avail. However, my phone was the only one that could do wifi calling. So I was able to use the resort's wifi and call the brides sister so they could face time before the ceremony. It's a moment I won't soon forget, seeing the two be able to share a moment on such a special day.
What's your favorite comment/compliment that one of your clients has given you? Over and over again I hear that I am very patient and bring a sense of calm to a rather hectic day.
What's your favorite local restaurant? I don't really eat out much, but I do patronize coffee joints quiet often and my favorite is Old Soul in downtown.
What's your favorite local charity? Make a Wish. I have photographed a few events and Wish reveals for them. There is nothing like seeing the joy in the children's faces.
What is your favorite fun thing to do locally? Explore. New towns, spots and historical places are our go to for the weekends.
Do you have secret vice or indulgence? What is it? Disneyland. Or anything Disney. If it has to do with the park, it's history or rides, I've shelled out more money than any respecting adult should!
Do you have any hidden talents? I don't know if it's a talent, but I run a small ranch with nearly 30 animals! Keeping them all happy and fed seems to be a talent!
What advice would you can give to couples getting married today? Make sure your day is about you. Not about the decorations, the guests…make sure your day is about making the biggest commitment to your partner. Don't get lost in the details.
Anything else you'd like to share with Real Weddings Magazine's readers? Whether you chose myself or another photographer, please be sure you click with your photographer. Make sure it's the right match before you sign that contract. After the last song is played, the last bite is eaten and the last flower has been tossed away, all you'll be left with is your memories and photographs so you'll want to make sure they're both the best they can be.
For more information about Valley Images Photography, log on to valleyimagesphotography.com. And, make sure to follow Valley Images Photography on Facebook HERE and Instagram HERE.
Blog post by Real Weddings Magazine's Social Media Maven, Aimee Carroll.
Photos courtesy of Valley Images Photography.
Subscribe to the Real Weddings Magazine Blog! Click here:
[subscribe2]