Incorporating pets in engagement photos, wedding photos and even wedding ceremonies is a trend we just can't get enough of. Animals have a way of bringing out the best, most genuine part of people, which makes for some truly amazing photos.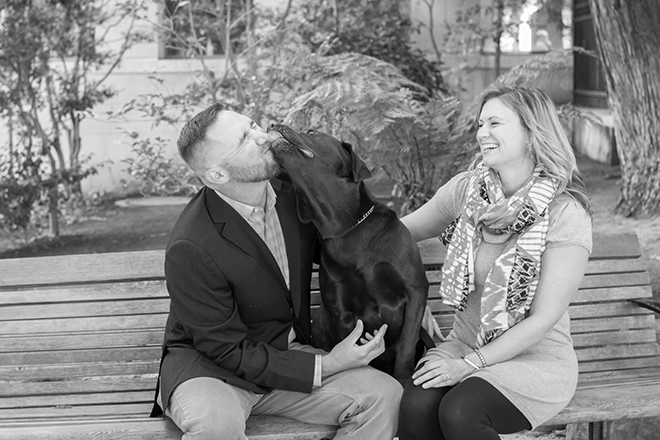 However, capturing those magical moments takes a lot more than a cute pooch. Angelee Arceo of Angelee Arceo Photography offers these tips to make including your pets in engagement or wedding photos an amazing experience.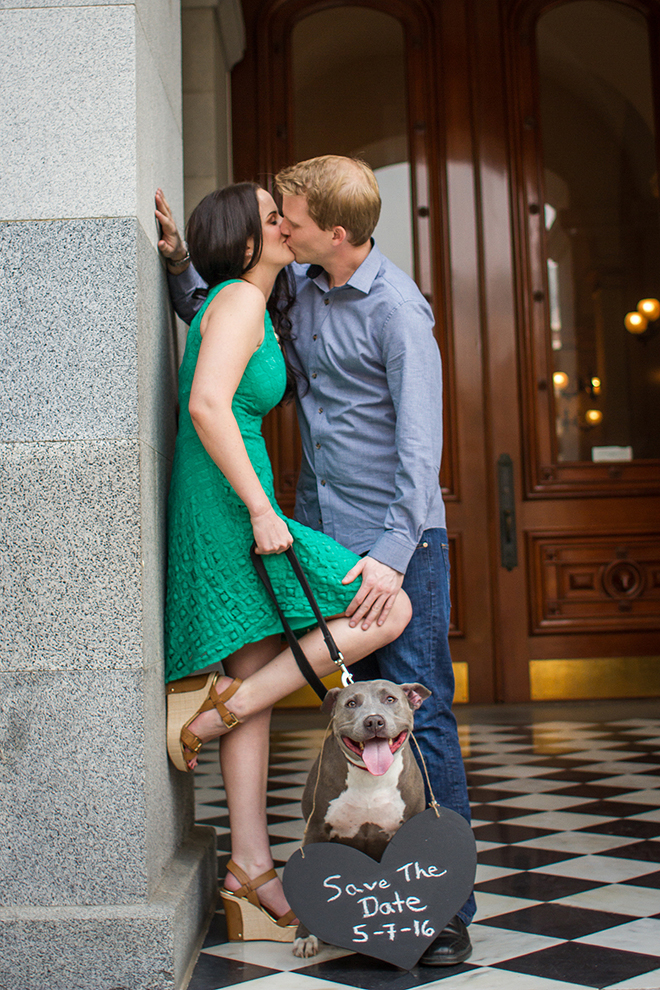 1)   Allow for extra time – pets are almost as unpredictable as children, so make sure to allow for unexpected delays.
2)   Bring a friend or family member along to help – Including Otis in your photos was a no-brainer, but you'll want a few without him too. Bring a friend along to take him for a walk while you finish the photo session.
Angelee says that following these steps will help couples avoid any stress and will allow them to truly enjoy the special time with their pet.
For more expert advice from Angelee Arceo Photography, log on to Angeleearceophotography.com or call 916-417-8670. And, be sure to "like" Angelee Arceo Photography on Facebook here!
Tune into the Real Weddings Blog for more awesome tips and tricks…!
---
Photo courtesy of Angelee Arceo Photography.
Blog post by Real Weddings Magazine's writer, Kelley Saia. 
Subscribe to the Real Weddings Magazine Blog! Click here:
[subscribe2]