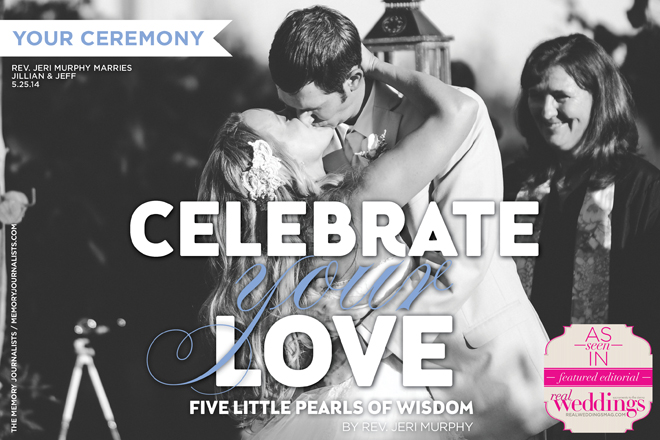 Congratulations! You're engaged!
To help you get started on your lifelong journey together, we present our "Your Ceremony" series­ where we feature expert advice from local wedding pros to make your wedding day and marriage the best it can be.
For this installment, we called on Rev. Jeri Murphy, a local non-denominational minister, who has developed "Five Little Pearls of Wisdom" to help couples as they embark on this journey called marriage.
Click here to read her article!