The holidays are over and you are putting your wedding planning into high gear. Unfortunately, although the calendar may say we're past the holidays, your bank account might still be in recovery mode. Our friends at Cain Event Planning have some quick tips on instant wedding savings to help get your budget back on track.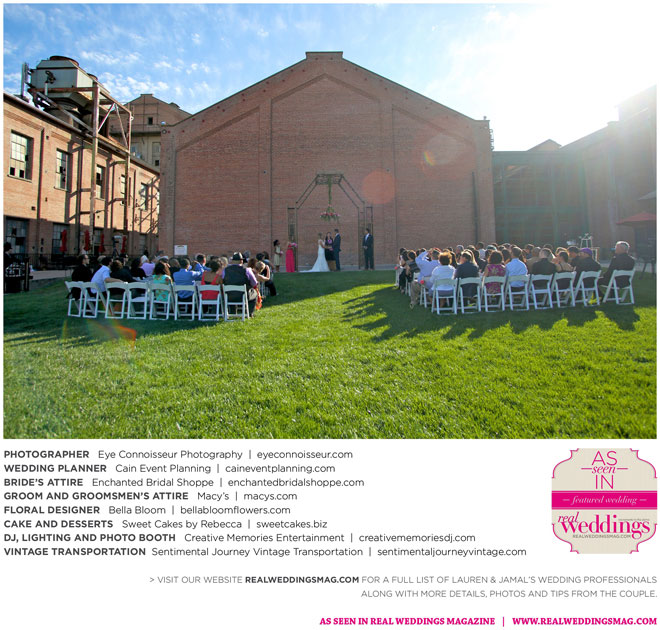 You always dreamed of having all your friends, family, associates, coworkers, and long lost cousins at your wedding, however if you are planning a wedding on a budget you simply cannot have "everyone" at your wedding. Ultimately you may have to make some choices. The average guest cost at a wedding for dinner, cake, beverages, etc. is $99 per person or more. If money is getting tight consider cutting down your guest list for instant savings.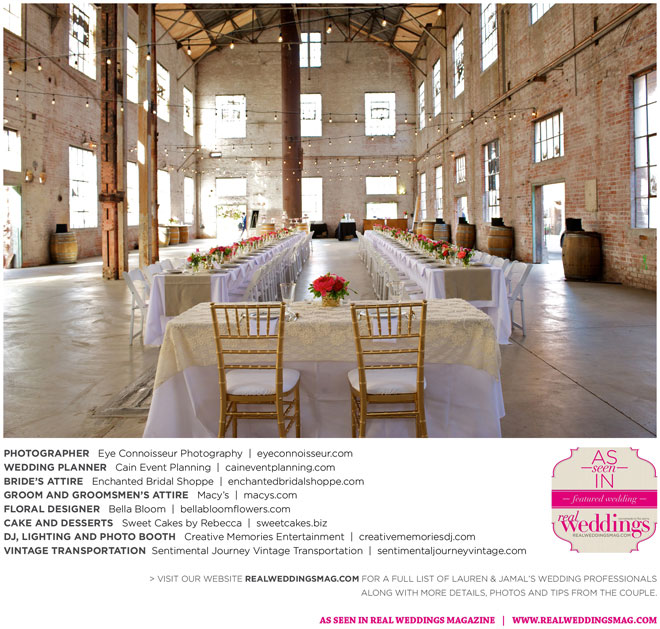 Choose a cheaper meal selection
So you can't have filet mignon and lobster, but you can still have a delicious Prime Rib and Chicken. Save anywhere from $15-$20 per person by making a less expensive meal selection.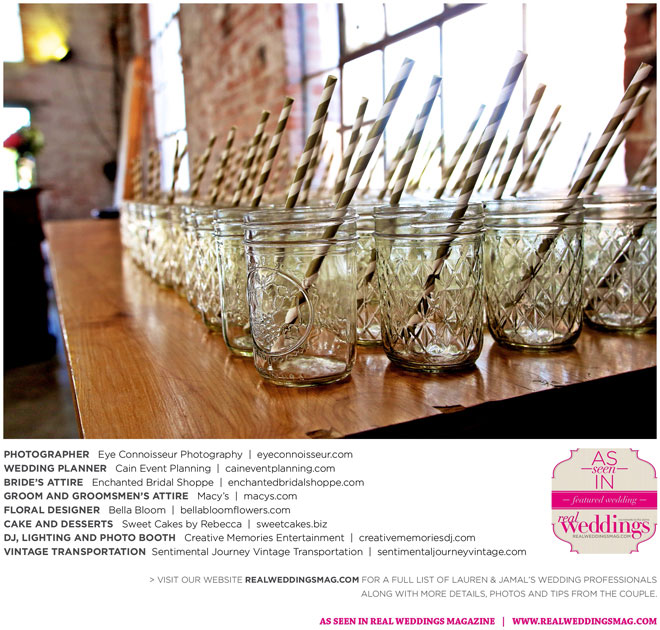 You can still offer your guests beer and wine but perhaps omit the cocktails. Eliminating the option of liquor from your bar will provide you with instant savings. The cost of beer from a keg all night for the average wedding is about $4 per person. Cocktails cost anywhere from $8-$12 per drink. If you are really set on offering some type of cocktail with a limited budget, consider having a "Signature Drink". A Signature Drink is a cocktail drink selection of the Bride & Groom's choice that is offered to guest all night in addition to the beer and wine.
For more information about Cain Event Planning, log on to caineventplanning.com. And, make sure to "like" them on Facebook here!
Photos courtesy of and copyright Eye Connoisseur Photography from Lauren & Jamal's featured Real Wedding! Click here to see more!
Tune into the Real Weddings Blog for more money saving tips…!
---
Blog post by Real Weddings Magazine's writer, Kelley Saia. 
Subscribe to the Real Weddings Magazine Blog! Click here:
[subscribe2]