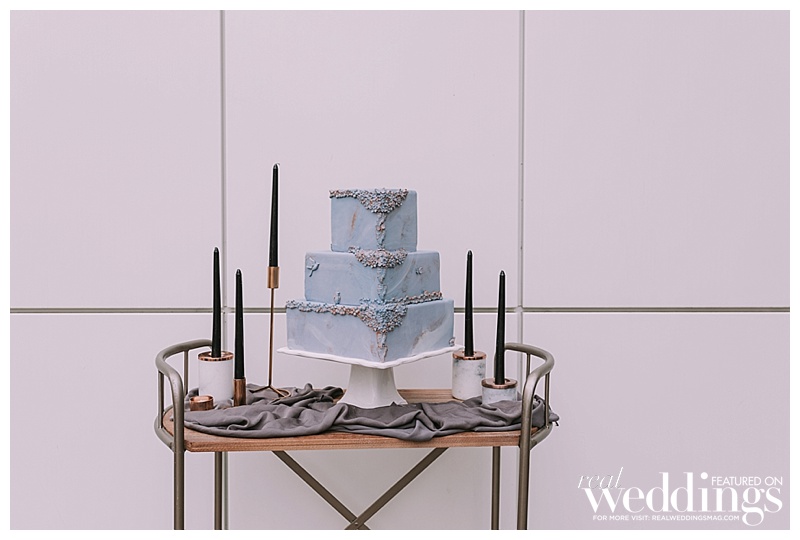 In every issue of Real Weddings Magazine, we feature gorgeous photos in our Style Files section to help you plan your big day. This styled shoot at the Crocker Art Museum had a modern feeling highlighted by soft pinks and dark blues. It left us so inspired, we just had to share it in hopes it will inspire you!
We promised you more of the modern Blues styled shoot in our Summer/Fall 2018 issue and we're here to deliver! Let us know what you think!
The "Modern Blues" styled shoot vendors include
VENUE: Crocker Art Museum
PHOTOGRAPHER: Irina Savon Photography
STYLING & RENTALS: Cafe au Lait Events
STYLING AND RENTALS: Stella Rental & Design
FLORAL DESIGNER: Styled By Lily 
CAKE 
MACARONS: French Macarons Creations
CALLIGRAPHY: Kalligrafista
GOWN
Solo Merav from Diamond Bridal Gallery
TUXEDO: Zara
JEWELRY: Sharif Jewelers
HAIR ARTIST: Alina's Hair Design
MAKEUP ARTIST: Beautified by Julie
REAL COUPLE MODELS: Kristina & Vadim Kurudimov
 Photos courtesy of Irina Savon Photography.
Blog post by Real Weddings Magazine's Associate Editor, Emily Peter.

Subscribe to the Real Weddings Magazine Blog! Click here:
[subscribe2]