COVID-19 has certainly thrown wedding planning a major curve ball…but lucky for you, we have amazing wedding pros ready to help! For this blog series, we've asked our partners to share their expert knowledge, actionable tips, and words of wisdom on what engaged couples can do right now to help you plan your upcoming wedding. Be sure to tune back in for more advice!
Today's tip comes from Lolita Vasquez, Owner and Photographer at Image Society:
Wedding Priorities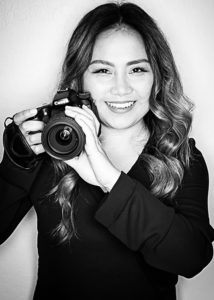 "I have a bride that was so adamant about keeping her wedding in August until she realized that her parents and in-laws, and basically anyone who is older, would be wearing face masks the entire time at the wedding. What gave her pause is that this means that all of that would be shown in her wedding album instead of genuine reaction during her nuptials. So when scheduling your wedding in the coming months, think about what you'll feel is important to you to have portrayed in your post-wedding memories and photos."
Thanks, Lolita! Check out Image Society to find out more about their services!
Get more expert advice in our Real Weddings Magazine Planning in the Age of COVID-19 blog post series!
Top Photo from Kristina & Russell's Featured Real Wedding (from 2019). See a vendor list and more photos here!
Photo of Lolita courtesy of.