We're so grateful to partner with wonderful, talented wedding professionals — specifically Amanda at Thistle Bee Florals. Keep reading so you can learn more about Amanda and her business, and be sure visit Part 1 here of her Partner Profile if you haven't had the chance!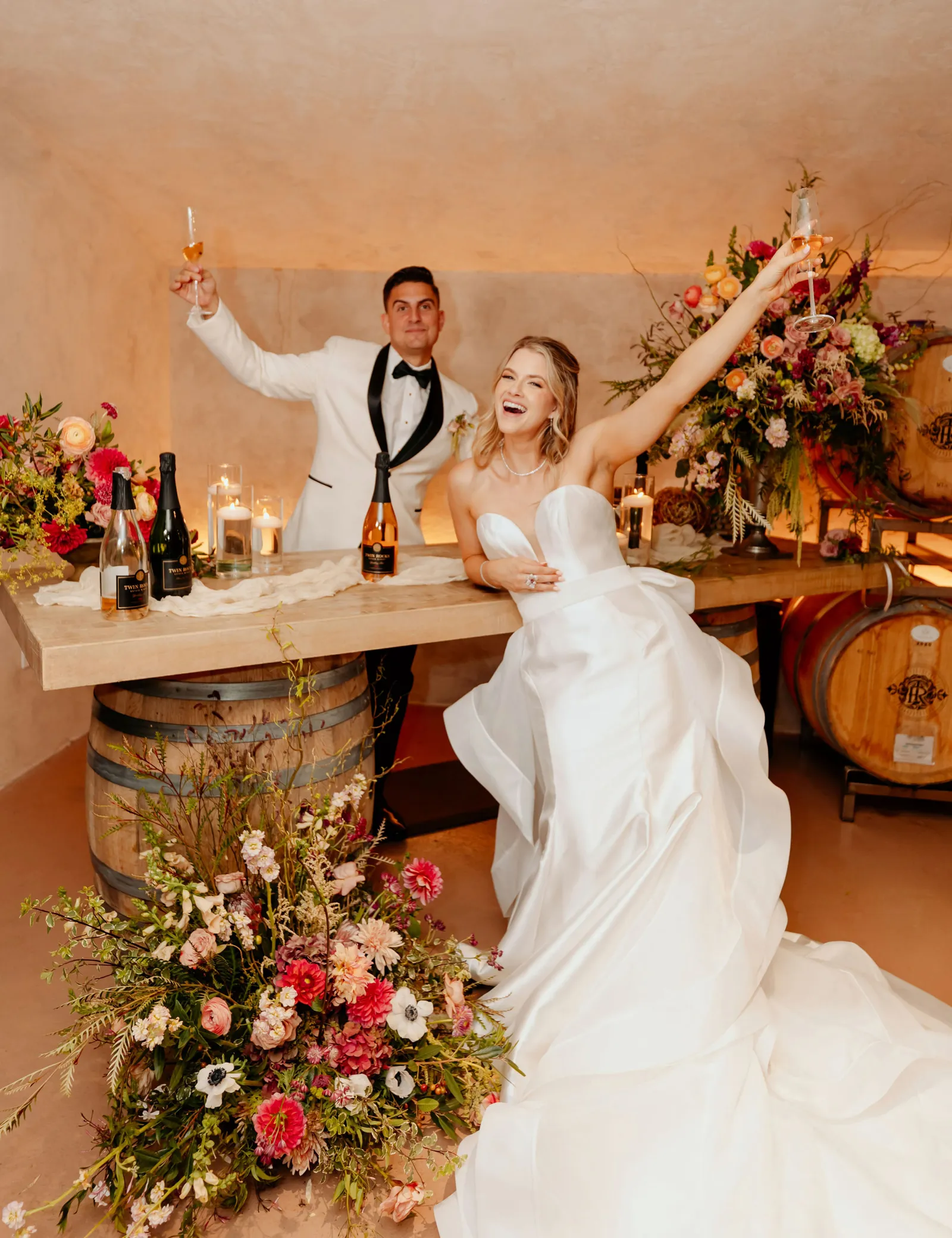 What was your first job and what experience did you gain from it?
I had a paper route. I learned to organize the product, follow a schedule, [and] keep my customers happy.
Who has been your biggest inspiration personally and professionally?
My mum. She was a pioneer in tech for women in England in the '70s, never got paid nearly the same as the guys, but she was always professional and super smart.
What is your favorite fun thing to do locally?
We love to support local farms and wineries. The craft side of any business is wonderful. That personal passion and love for production of anything really is exciting to us.

What's your favorite local charity?
Cleft Pup Brigade. This girl is a one-man show! She takes [in] tiny puppies, only hours old sometimes, who have genetic deformities. She nurses them to health, gets them the surgeries they need and then finds them wonderful homes. On her own, she has saved over 1,200 puppies. She is in Granite Bay.
What's your favorite local restaurant?
I think there are so many in Roseville, but one we go back to, especially with family, is Paul Martins.
Do you have secret vice or indulgence? What is it?
YouTube. So many amazing people putting incredible content up. I have learned so much. From floral design and business management to rain harvesting and off-grid living. Overlanding is a love for my husband so we also are inspired by people who drive the roads less traveled. We have a rig and love to see the wild side of nature.
Do you have any hidden talents?
Candle making.

Do you have a signature scent? If so, what is it?
Sandalwood is my jam!
Do you have a signature drink? If so, what is it?
Mud Water with an egg, collagen and coconut milk!
If you weren't in the business that you are in now, what other business/profession would you have liked to have done?
Horse rescue.

How did you meet your significant other?
As a very young single mum of two toddlers, I felt very homesick for England. I did landscape design in the day which I loved, but decided to take a second job in an English pub. It put me back in the middle of my home for a little each time I was there. One day, one of the waitresses there asked me to chat a fella up for her and ask him out. Not something I was used to doing but I agreed to it. When I went over, of course this was a crowded room because there was a band playing that night, the guy she was interested in was sitting with a friend. I crouched down in front of him and told him instead. He had this huge smile, and the bluest eyes. Of course the well-muscled body did not go unnoticed. He said he would ask his friend for me on the one condition that I agreed to go out with him. I said yes. In 2024, we will celebrate our 30th wedding anniversary. He is still my best friend and love of my life, true Dad to my two boys, and now our daughter is having her first child. We have been very lucky in love and life and I am forever grateful.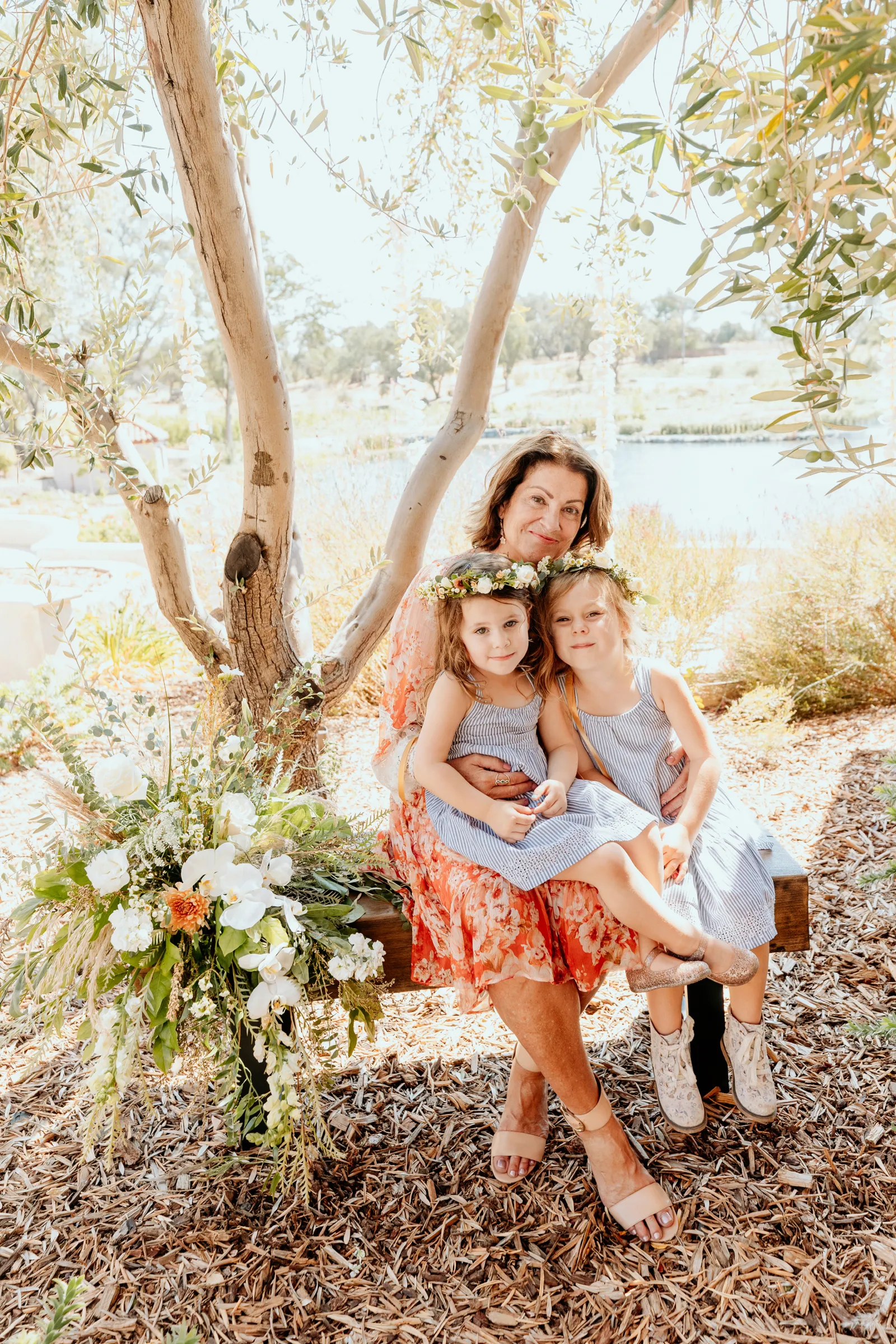 If you were to plan your own wedding, or re-do your wedding, what element(s) would be most important to you?
I wouldn't change anything. We all worked so very hard and people came from all over the world. I got my church bells – which were the most amazing way to shout our "I do's" to heaven. Wouldn't change a thing.
What advice would you can give to soon-to-be-married couples?
Realize you two are the center of your world. Everyone else is outside of the circle. EVERYONE! Lean on each other first, love each other first, forgive each other first.
Anything else you'd like to share with Real Weddings Magazine's readers?
If you are reading Real Weddings Magazine then you are likely on the path to your dream wedding. Always make the journey part of the process. Find people to work with who help you feel good and confident. People who respect your wishes and your budget. And, on your best day, love.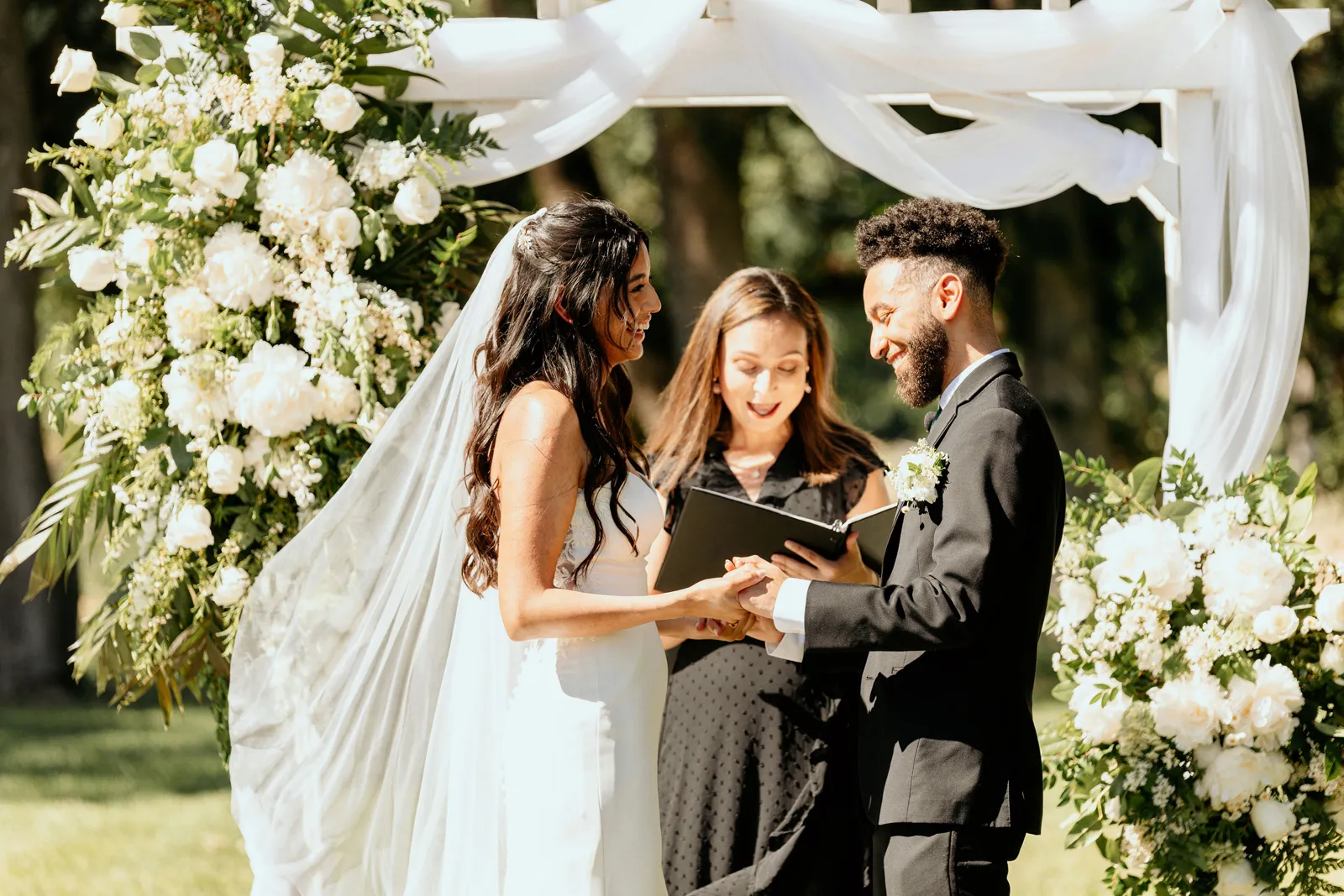 For Amanda's Partner Profile Part 1, click here!
But in the meantime, for more information about Thistle Bee Florals, visit her website, thistlebeeflorals.com and follow her on social @thistlebee_floral (IG) and @thistlebeeflorals (FB)
Photos used from a Styled Shoot done by Thistle Bee Florals in the wine cave at Twin Rocks Estate Winery in collaboration with Naian Photography. Find the Vendors listed below!
Tune in for more business spotlights in our Partner Profiles series!